She ran to the ocean as if it were her home, soaking her feet in the warm water, letting the soothing breeze caress her face and toss her hair, as she giggled in amazement.
It was her first time at the beach… and it was my dream come true.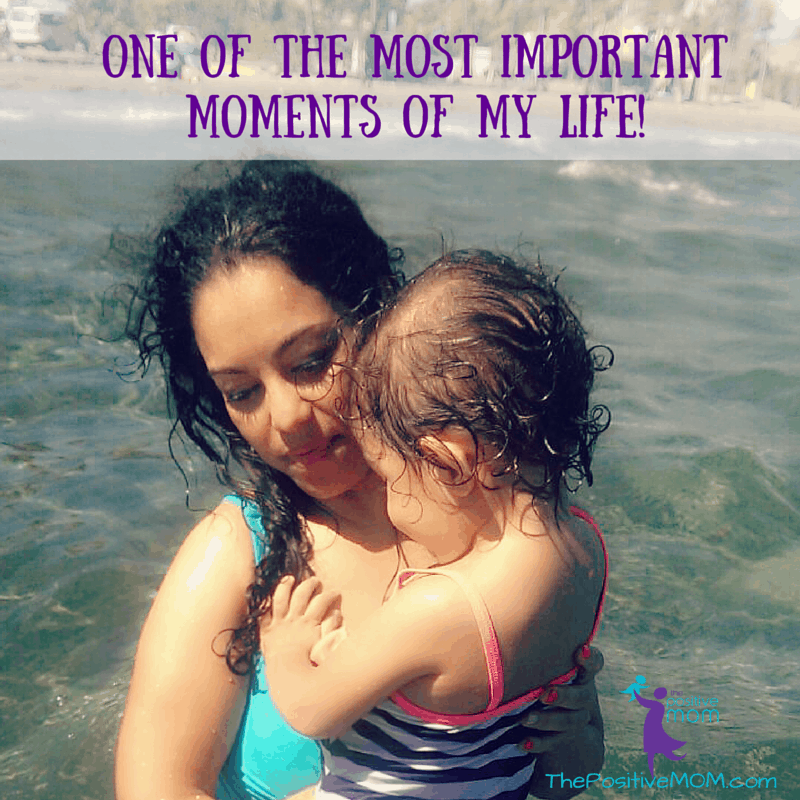 Twenty six months ago, when she was born, I couldn't even envision that this moment could be part of my reality. I had lived all my life imprisoned in the fear, the trauma, and the panic. I had been to that very same Dominican beach several times and watched my classmates and friends enjoy themselves in the pleasant waves, while I sat by the shore, barely dipping my toes. The Dominican Republic, where I grew up, is an island. We have some of the best beaches in the world. White sand, warm water, no red tides… and I could never fully enjoy those blessings.
Tears roll down my face as I remember feelings of inadequacy, of failure, of shame… that, for a while remained dormant in my denial… but I'm not crying because I'm sad, but because my inner child came alive as I saw my daughter claim the ocean as her fun place, and that I was able to allow her to do so.
I was overwhelmed by the moment. Taking pictures, making videos, sharing it with my incredible brother, and feeling the butterflies fluttering in my mommy tummy.
As I walked into the water with her, I knew this moment would go down in history as one of the most important moments of my life.
Not long ago, when I learned how to swim, I felt so empowered because I was conquering my fear, I was releasing the handicap that had kept me chained to a disempowering moment in the past. One that was controlling my present and holding me back from a better tomorrow.
I didn't do it for me… I did it for Elyssa. For about a decade, I felt guilty that she had made my fear hers, that she was not brave because I wasn't, that I couldn't motivate her because, as much as I said she could, she knew I was terrified.
The elephant is in the room whether you choose to acknowledge it or not. My daughter didn't have to utter words for me to know that my words were not enough.
And so we took swimming lessons together, and we both were free at last.
So why was swimming with Eliana any different? Because the first time she went to the ocean, her mom was not afraid…
"Swimming is fun!"
"The water is safe!"
"You can do it!"
This time, I didn't feel like a fraud. My words matched my beliefs.
I felt such deep gratitude for this moment. And I'm still in awe of how it all came to be, because it was a divine connection.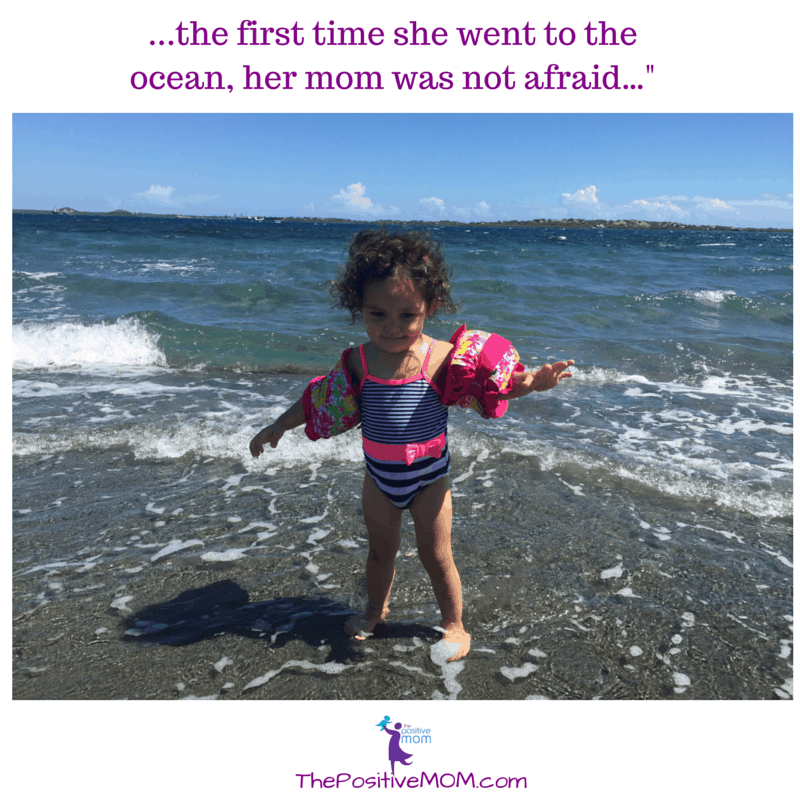 You've probably seen from my posts that I partnered with DELTA Air Lines to live this experience. If you are from Latin America or know someone who is, then I encourage you to enter the My Next Trip Back contest and follow the simple steps to make your dream come true. It may be something you never thought possible before, or something you've always hoped for… DELTA Airlines is committed to give you a flight home and make your ideal trip back a reality.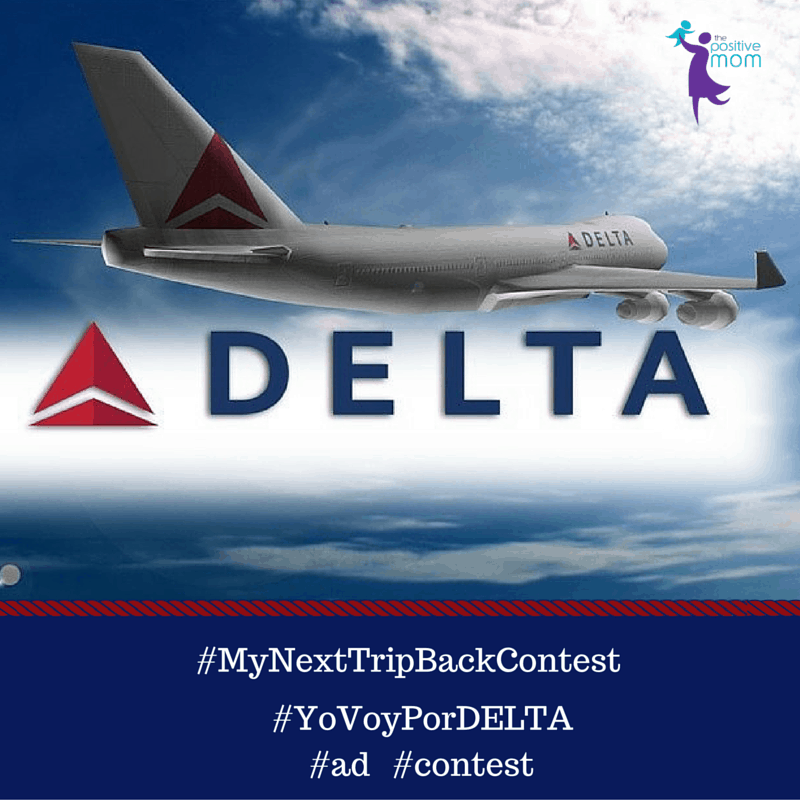 Do you think it's impossible for you? Don't let disbelief get in the way. Miracles happen every moment of every day. I'm living proof… and as I share my words with you, I share my conviction that you never know what adventure is waiting around the corner if you just put a little faith into the mix.
Little Pige and I experienced so many firsts. It wasn't her first time flying DELTA, but it was the first time she had her own seat… and she already knows how to fasten her own seatbelt. It was really fun for us to travel together and have a special mommy-daughter date, especially because we got to watch Inside Out!
It was also the first time Eliana traveled by bus to go to Ocoa, where my daddy lives. She had been asking to go "home to papi's house and eat caña" every single day, and she was so elated when she finally got to do that.
I had planned to take my daddy to the beach, (because the most important moments must be lived with the most important people) but I took care of him because he was feeling sick, which was truly a blessing for both of us.
I saw two of my best friends and spent so much quality time with them. I hadn't seen my friend Esther in several years and she had never met Pige. It was love at first sight, but then again, they're both lovable!
I really wanted to see my best friend Carolina, and I couldn't… but I received a bigger gift than I imagined: she enrolled in swimming lessons because she was inspired by my DELTA adventure.
"It's never too late to motivate yourself to learn and breakthrough challenges, especially when great friends are your example of inspiration and courage. It's phenomenal to believe in you, in me, and in the 'yes, we can.' Thanks, Ela." [Posted on my best friend's Facebook timeline, along with a picture of her first swimming lesson.]
My cup is truly overflowing.
What about you? Who would you see? What would you do? What dreams would come true?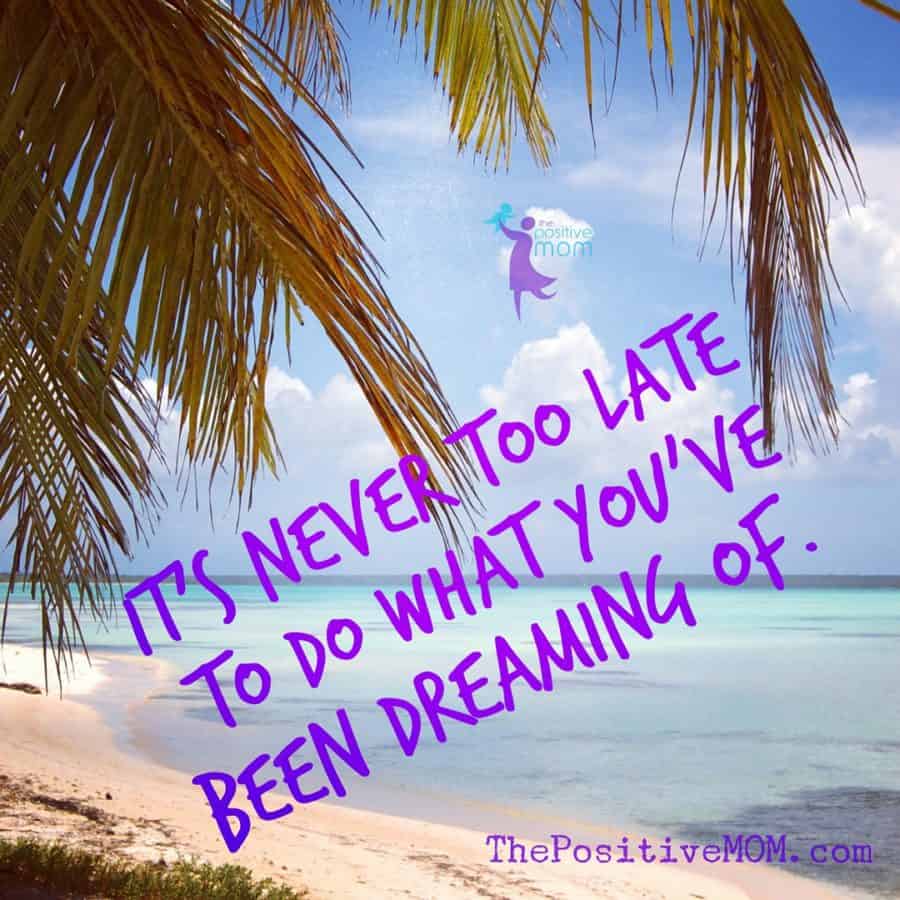 The My Next Trip Back website is filled with inspirational stories that will warm your heart and stir something powerful inside you. We are all connected through our stories, our hopes, our dreams, and our desires. We are all moved by love.
Who was it that said that love makes the world go round? That's one wise human! And so is whoever thought of the Next Trip Back Contest at DELTA Airlines… because every single dream we have is a story of love.
And oh how I loved that moment at the beach with my daughter, because my love for her and her sisters healed many wounds I forgot I had, and started a new chapter in both of our lives… and so this post ends… and my story begins.
[ela]