Last Friday, my daughters and I embarked on a journey back to Arendelle and into the Enchanted Forest to see the number one movie in the world: Frozen 2 (now on Amazon).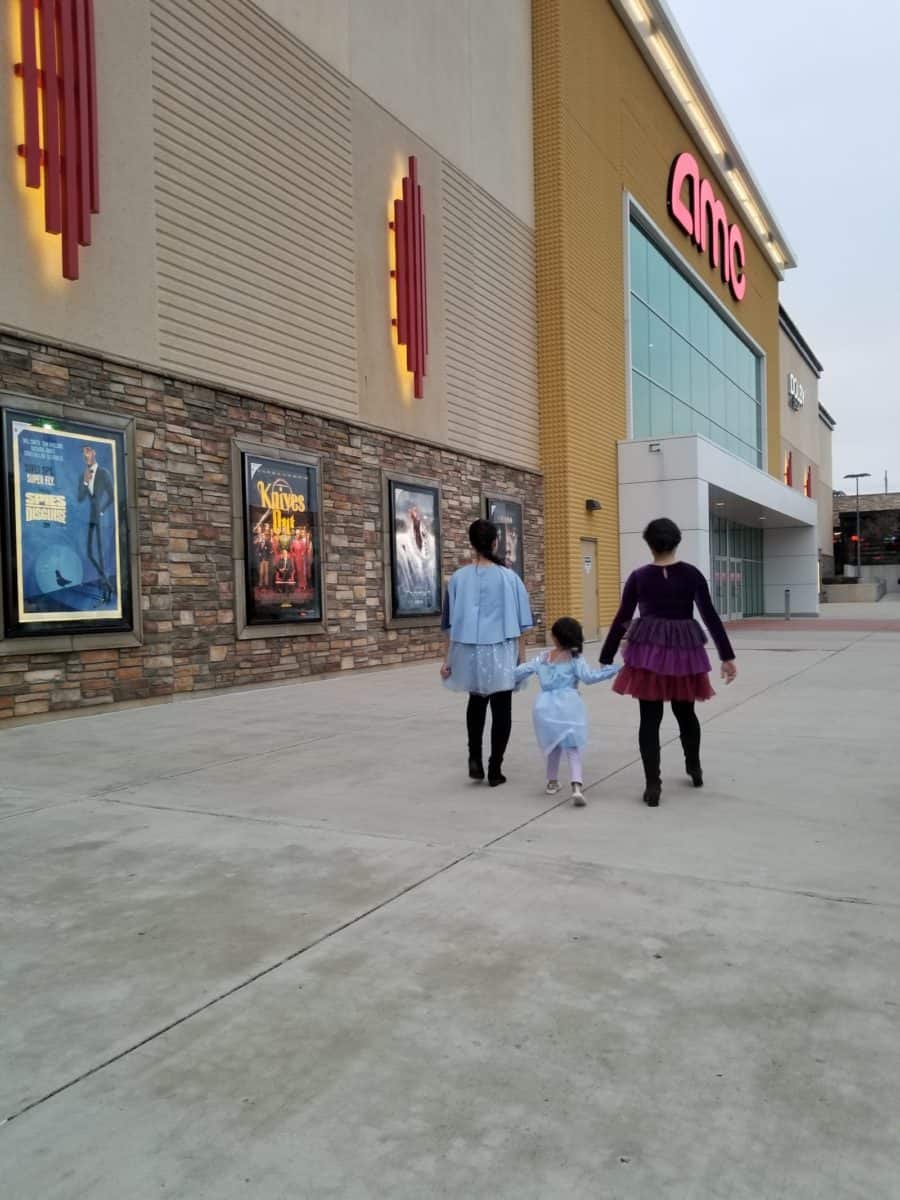 Frozen 2 is the sequel to Disney's Frozen, and it is 1 hour and 43 minutes of magic and wonder for the whole family.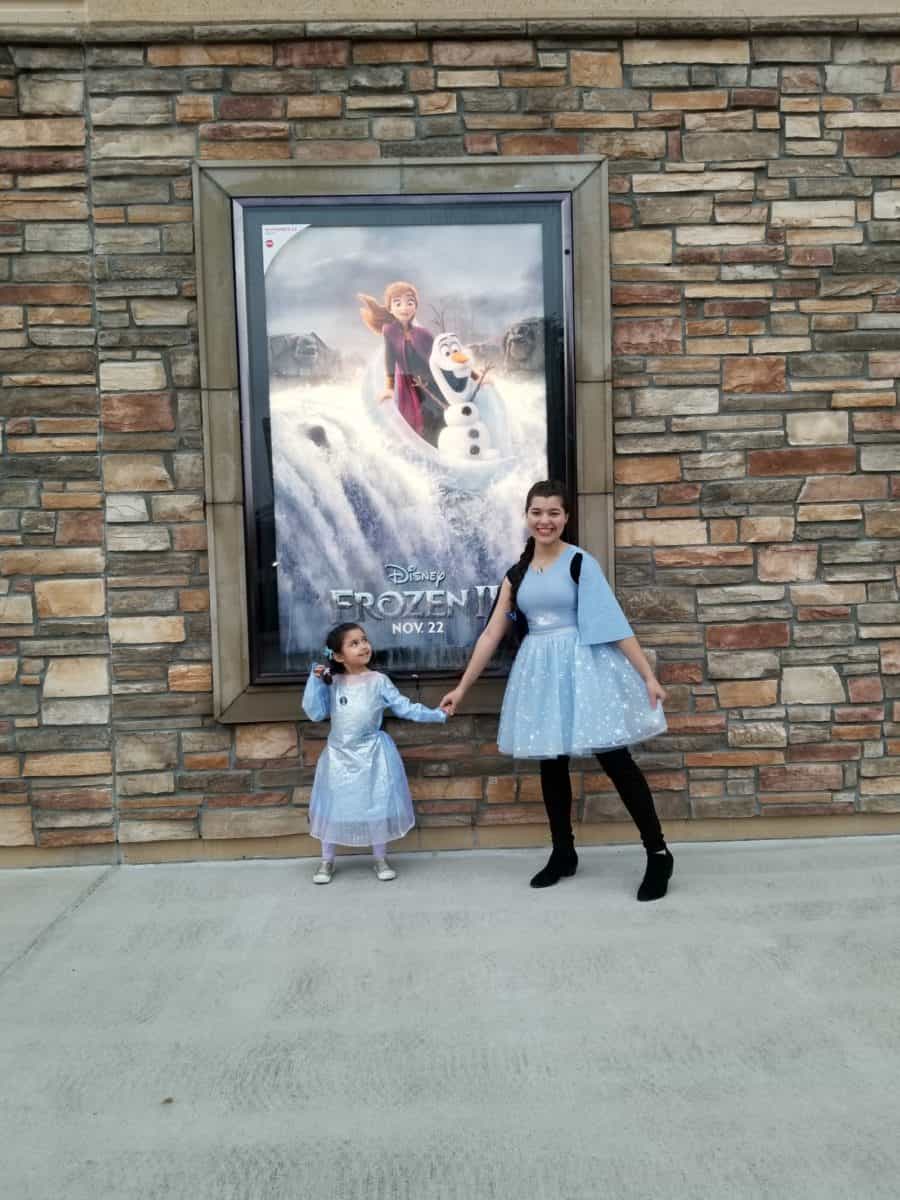 Our friends at Disney's Frozen sent us gift cards to the Dry Bar and The Yard House, and AMC Theaters, so we went to get our hair done and eat some yummy vegan food before the grand event: opening night of Frozen 2!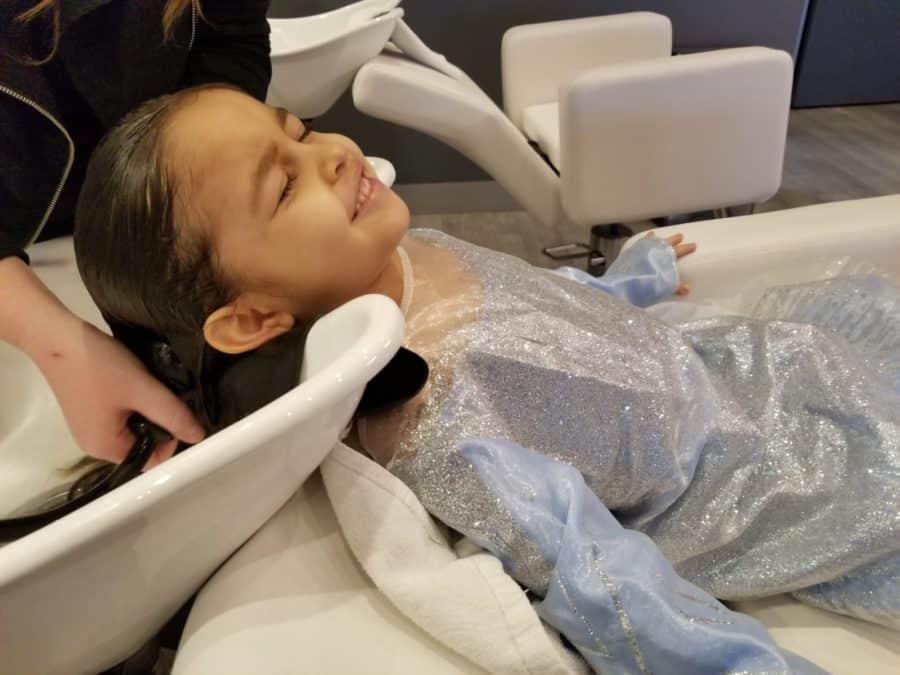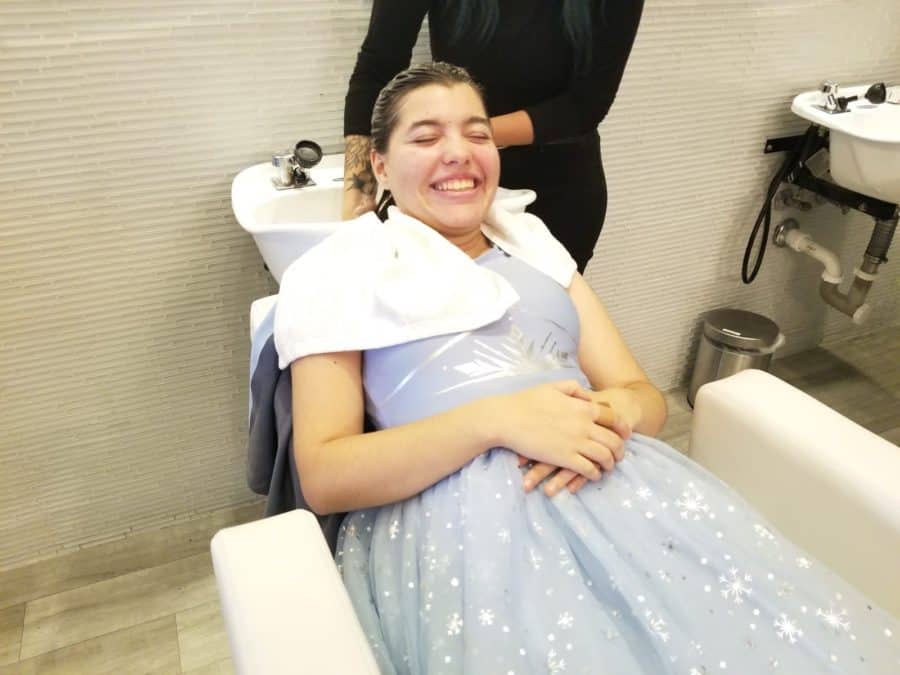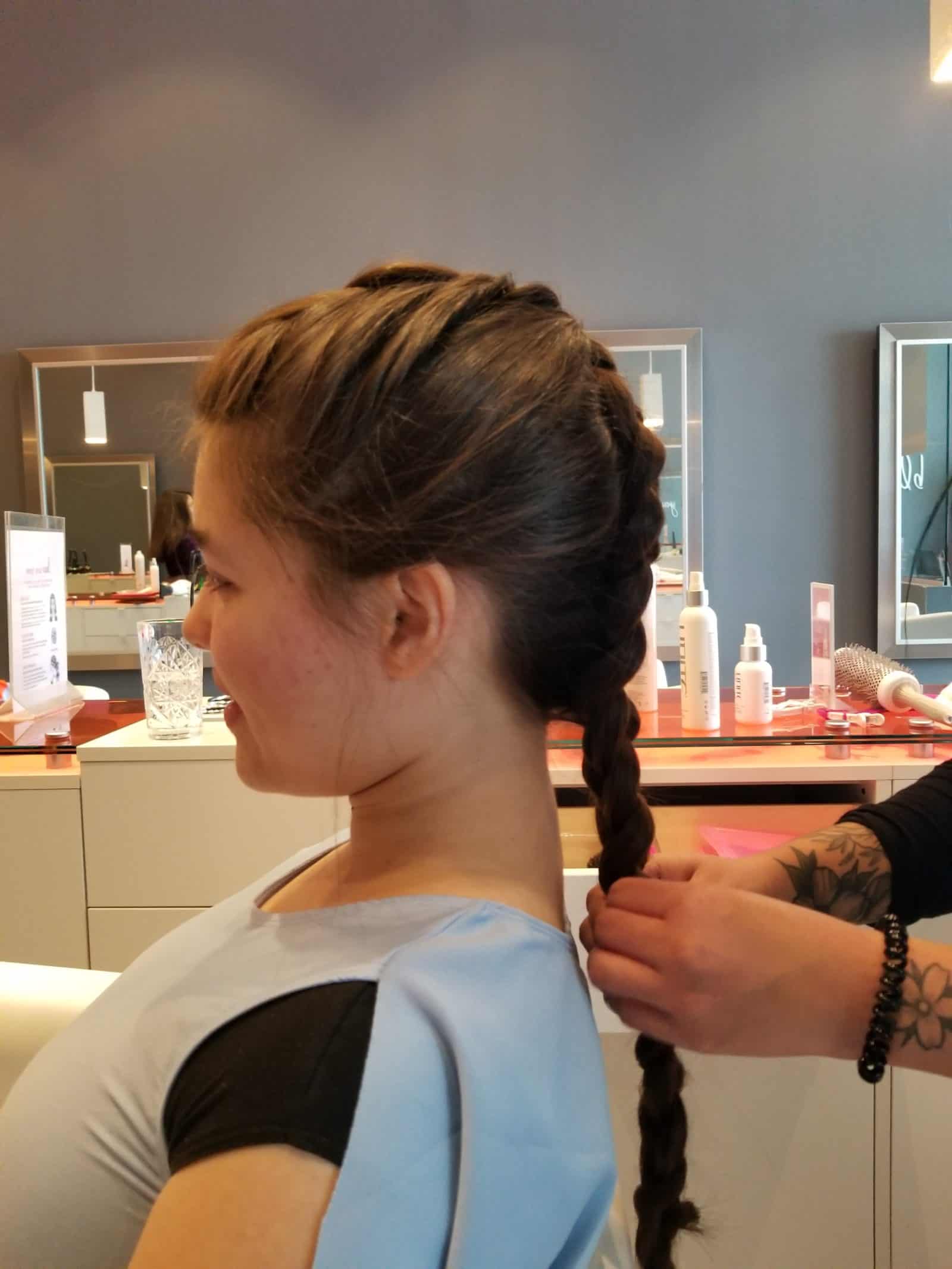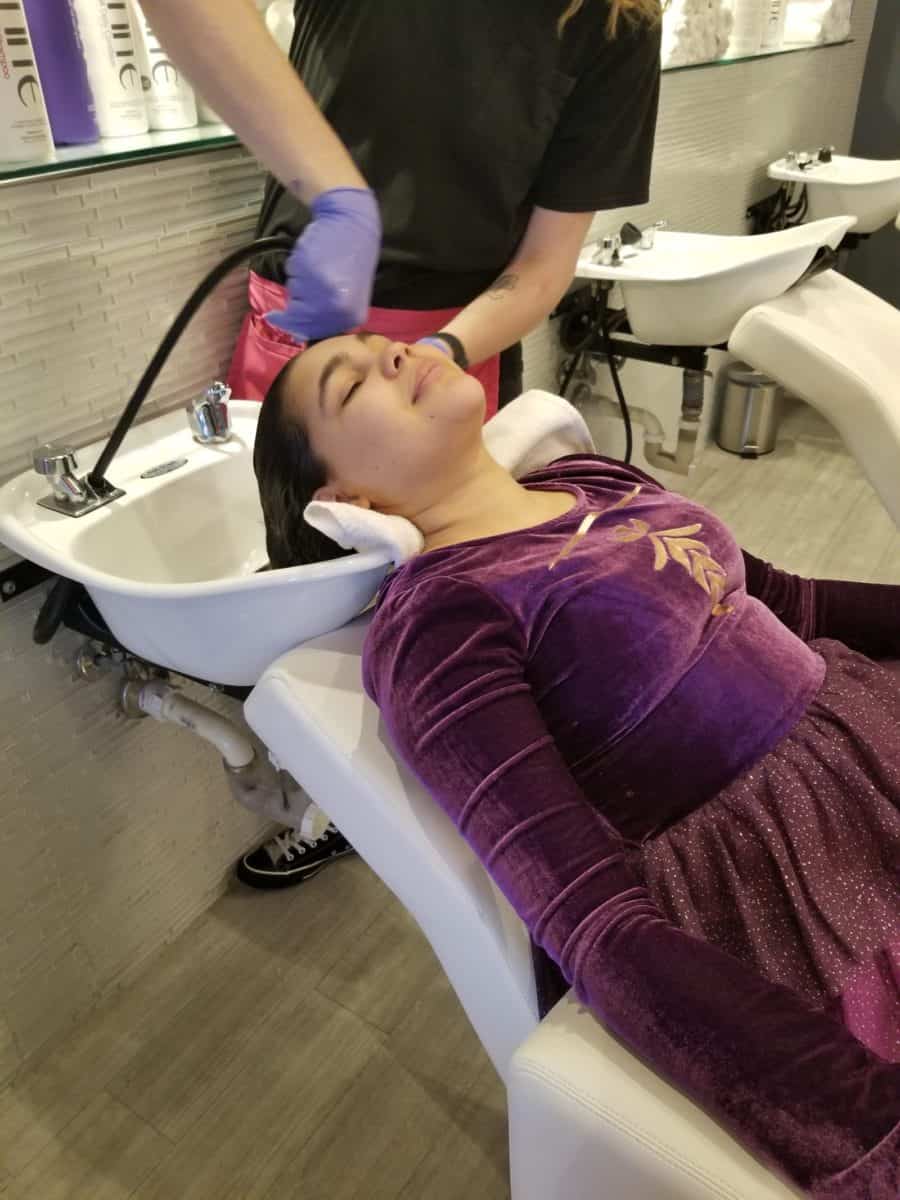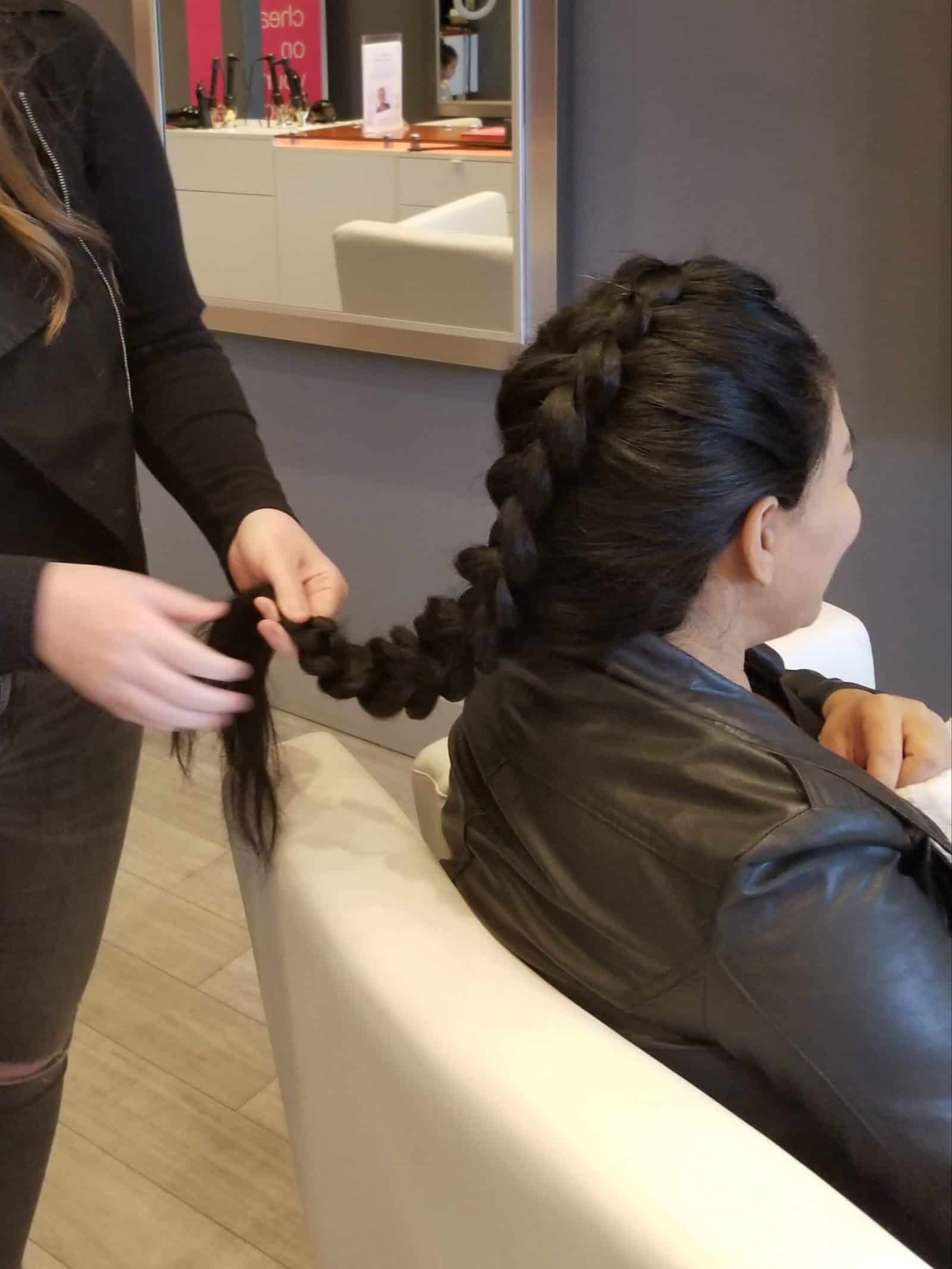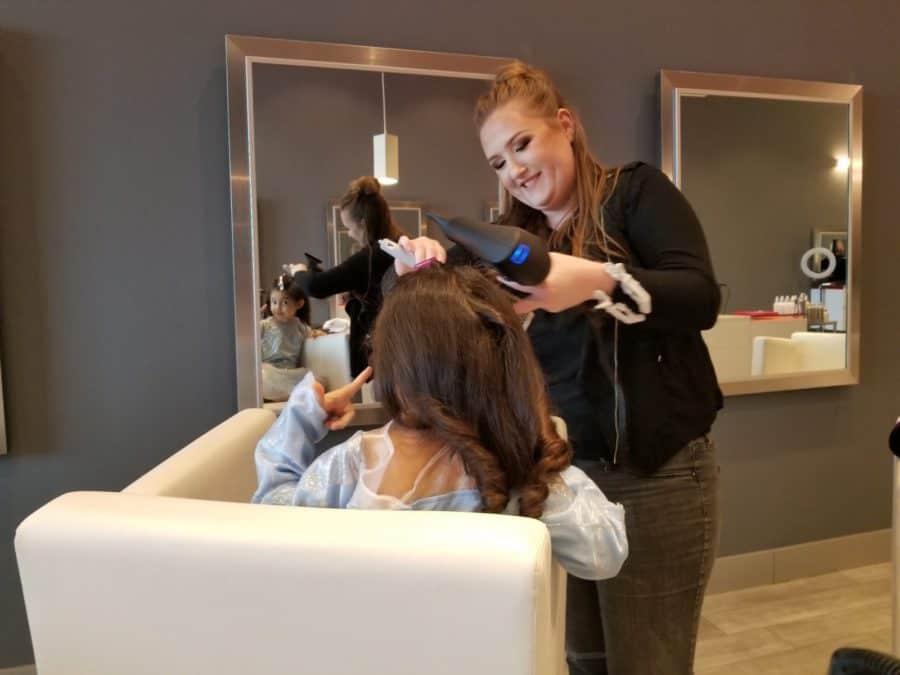 None of my girls had ever been in a hair salon before, so this was the first time (in forever) for all of them! We all got Anna and Elsa braids done, except for little Elydia, whose hair is only a few weeks old and still has some growing to do.
View this post on Instagram
Frozen was the first movie Eliana watched in theaters (she was born in 2013) and Frozen 2 was the first movie for Elydia (my 2019 edition baby!). How crazy is that?
Although there are many reasons to feel disappointment, depression, and despair, 10 years in remission and 2 miracles of babies are more than great reasons to keep the joy alive in me.
Elisha, Elyssa, and I never thought these little souls would be added to our family and it makes everything worth it.
Sisters are a gift and sister time is the best time!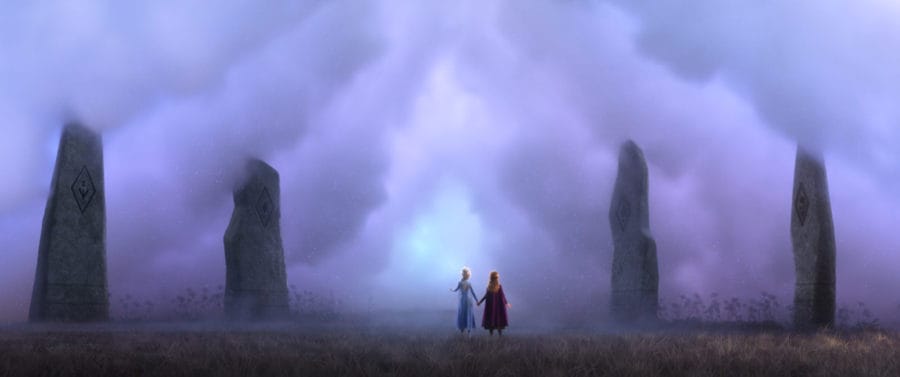 Frozen taught us that sisterly love is a powerful force and Frozen 2 once again drives that message home, celebrating the diversity in that power, along with so many other lessons.
Frozen and Frozen 2 are about sisterly love, about being compassionate, loving, and courageous enough to work together, even when it seems terrifying.
Together with Anna, Kristoff, Olaf and Sven, Elsa faces a dangerous but remarkable journey into the unknown in search of truths about the past.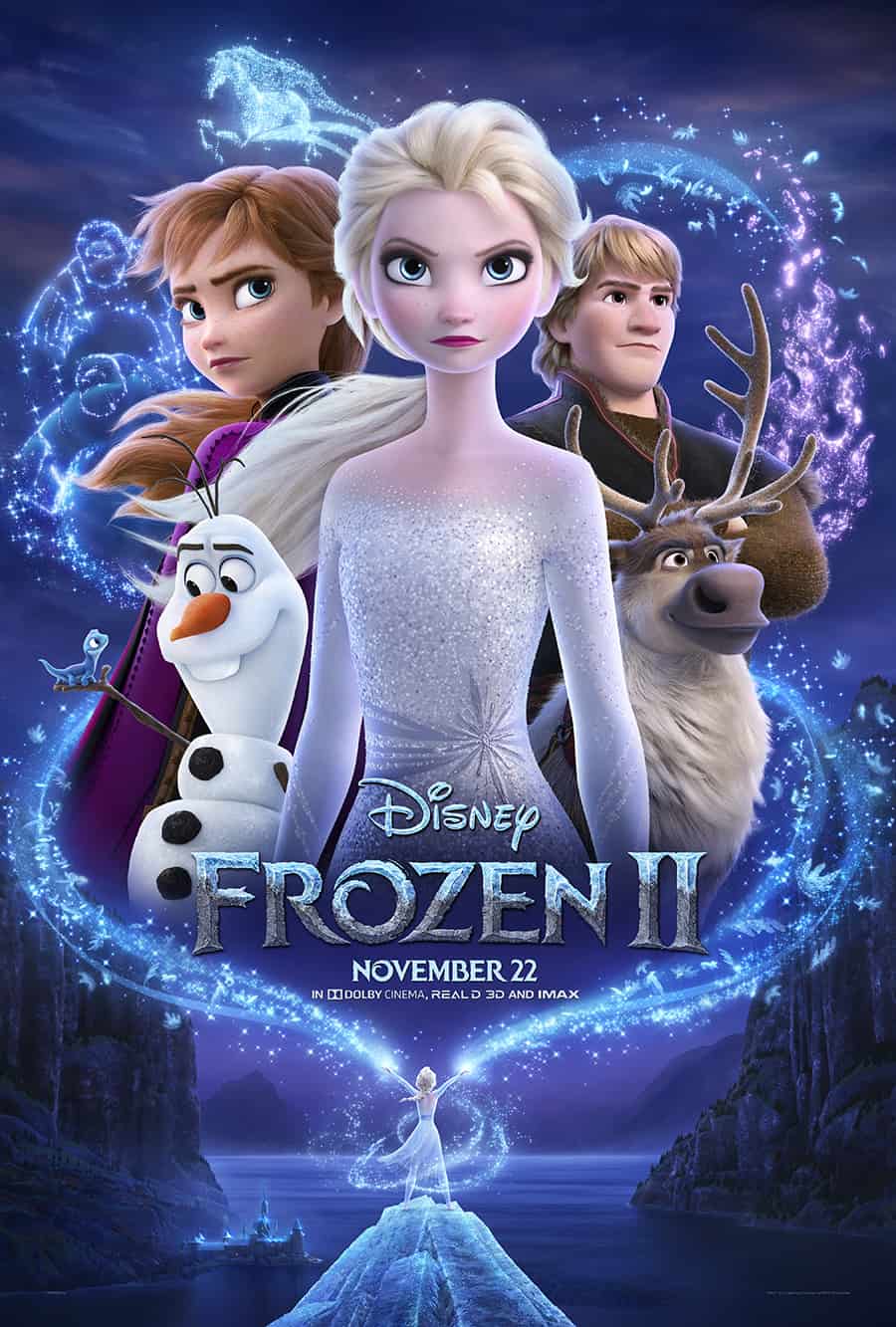 Set in the fall this time, Frozen 2, has gorgeous scenery and the most stunning computer animation you can imagine and you've ever seen. Frozen 2 is as enjoyable and as entertaining as the first Frozen movie, with more emotion, drama, music, diversity, and life lessons.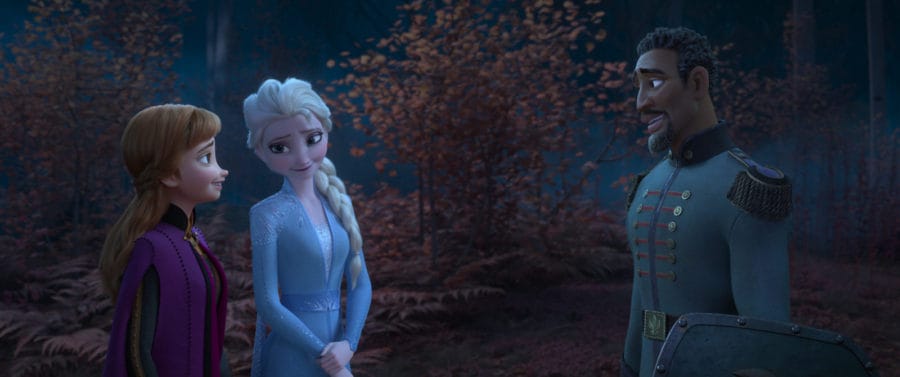 Some will say, it's a bit darker, and perhaps they're right, but if your kids became fans of the original Frozen and you let them watch Brave, you're going to love Frozen 2.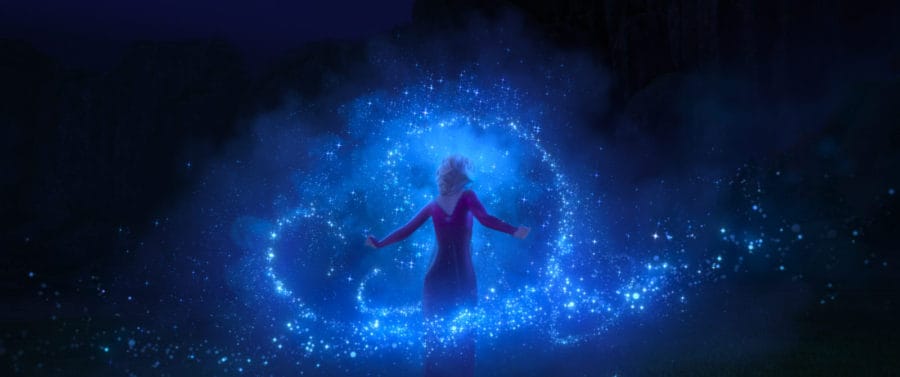 All of the original main characters (and the leading cast of voice actors) are back: Idina Menzel as Elsa, Kristen Bell as Anna, Josh Gad as Olaf, Jonathan Groff as Kristoff – and Sven!- Alfred Molina as King Agnarr and Evan Rachel Wood as Queen Iduna.
I loved the new characters, especially those in the Northuldra tribe. Other voice actors include: Sterling K. Brown, Martha Plimpton, Jason Ritter, Rachel Matthews, Jeremy Sisto, Ciarán Hinds, Alan Tudyk.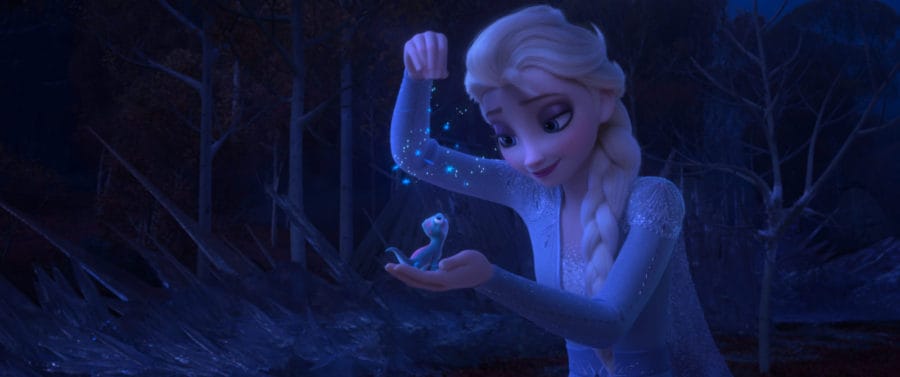 "Frozen," which opened in 2013, is the highest-grossing animated film of all time in worldwide box office. "Frozen" won an Academy Award® for best animated feature film of the year. The film's iconic song, "Let It Go," with music and lyrics by Kristen Anderson-Lopez and Robert Lopez, also won an Oscar® for best achievement in music written for motion picture, original song.
We've been waiting for Frozen 2 with great anticipation. My oldest daughters, who were only 10 and 11 when the first Frozen came out and have grown up loving all things Frozen, had some interesting predictions and theories about Frozen 2, based on the trailers, and many of them came true, while others are just hilarious to think about.
They were part of the Frozen JR production of Firehouse Theater just a few weeks ago and so their "Frozen Fever" went up by a few degrees during those long weeks!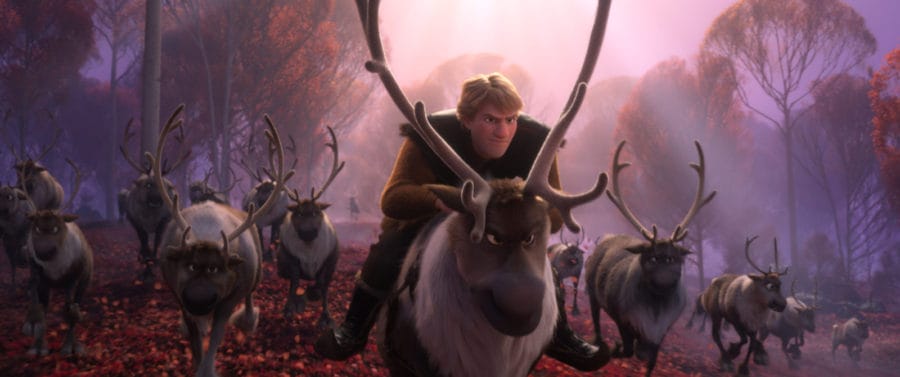 Frozen 2 introduces 7 original new songs by power duo Kristen Anderson-Lopez and Robert Lopez: Into The Unknown, Show Yourself, The Next Right Thing, All Is Found, Lost In The Woods, Some Things Never Change, and When I Am Older.
Many of the life lessons and more emotional moments happen during these songs and I can't get enough.
Positive Lessons From Frozen 2
As we go beyond the impenetrable mist, with Elsa, we find the source of her ice powers and answers about the past and their parents' death, but we also learn some powerful lessons that we can use in our everyday lives as moms, and that we can teach our kids, too.
Do the next right thing. I don't know how many times I've cried while listening to this song. This year has been really dark for me and I've fallen deep into the "cave" of feeling hopeless, like giving up, with no desire to go on.
I've seen dark before / But not like this / This is cold / This is empty / This is numb / The life I knew is over / The lights are out / Hello, darkness / I'm ready to succumb.
When you are going through a challenge, a hardship, or a crisis, all you can do is trust the process and do the next right thing, take the next right step, take a small action that doesn't feel overwhelming and can help you move forward and regain your mental strength.
I can't fix it all, but even as I feel lost and alone, even through the anxiety, grief, and pain, I can do one thing, and then the next after that.
Some decisions are tough to make even when you're in optimal mental health. Doing the right thing can be inconvenient, but as long as it's in everyone's best interest, we must find the courage to make the choice.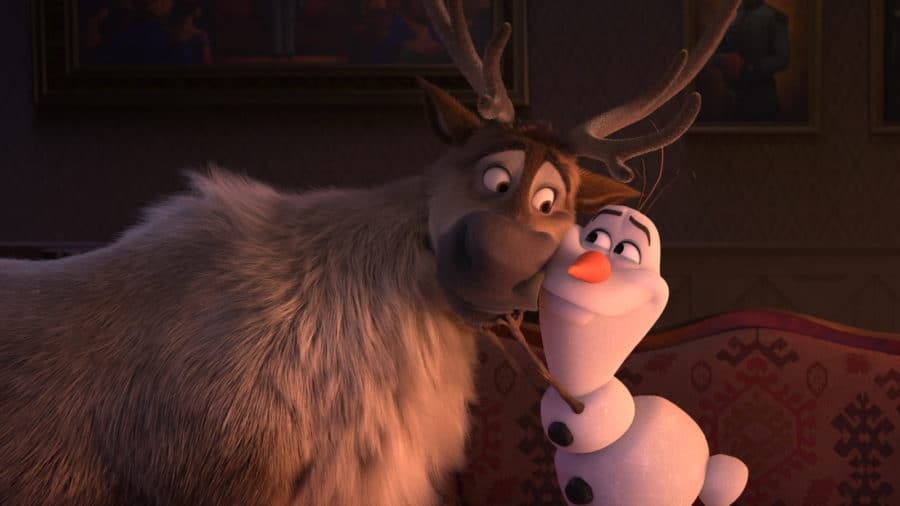 Sometimes the truth can be hard to accept. Lies, deceit, and dishonesty are hurtful and destroy relationships. Healing from a lie is really difficult for me, and I always, always, always prefer knowing the truth, rather than living a lie.
I read somewhere that the average person tells 4 lies a day or 1460 a year; a total of 87,600 by the age of 60! It truly breaks my heart, because I see this as missed opportunities to be vulnerable, to be their real self, and to connect with others.
There are some shocking revelations that may just crush your heart, and the weight can be so heavy, but knowing the past, as horrible as can seem, can be an opportunity to become a bridge between communities and between generations.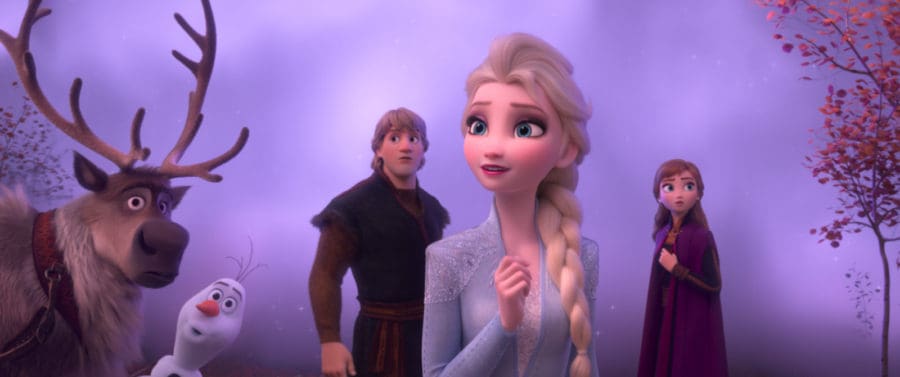 Right wrongs. I know it's really tempting to dwell on a wrong when we witness it, and even more when it was done to us. Telling everyone and saying all the words won't right a wrong, but taking action will help.
Frozen 2 sends the message that history (yes, even colonialism, religious oppression, and environmental carelessness / climate change) shouldn't be covered up and that starting over from the mistakes of the past is not enough – trying to right these wrongs is necessary.
Some things we can move past and let go of, others must be redeemed, amended, and healed through intentional, deliberate, and tangible actions.
Express your emotions. Many of us were taught it was wrong to say what you are feeling, to "conceal, don't feel, put on a show…" but this is not healthy. Expressing your so-called negative emotions helps you process what you are feeling and move through it, as well.
Change is good. Just as the seasons change and all other living beings do, we are supposed to grow up, grow old, and evolve. The only constant in life is change.
Uncertainty can be unsettling, but if we sit enough with whatever seemingly scary change is happening and hold on to love, we will be able to find the purpose in it, and ultimately, understand the good in the transformation.
Follow your inner calling. Sometimes we feel we are odd, weird, and so different from everyone else. What makes each of us unique can be tormenting to us and make us feel alone.
In order to find our true selves, the meaning and the purpose of our lives, we must venture into the unknown, out of our comfort zone, and follow our inner voice. We must boldly follow our inner calling, even when others don't understand and we may have to leave them behind to do embrace who we truly are.
Self-acceptance is the source of personal peace and creates peace around us, as well.
Fear is the true enemy. Fear is what caused Elsa to set off an eternal winter in Arendelle in Frozen, it's what caused Hans to want to kill a queen and let a princess die, and it's what caused the troubling events we learn about in Frozen 2.
The film can be used as a way to explain that someone else's strengths do not need to feel threatening, and that we can be happy for someone else's success or the blessings they receive, as much as we can be compassionate for their misfortunes.
Fear creates injustice, poor and unfortunate choices, and competition. Love creates joy, collaboration, and peace.
Do everything together. Sometimes asking for help or allowing others to help can be a scary thing because it leaves us vulnerable.
Yes, there are things we must figure out on our own, but we must be careful not to shut people out just because we don't want to burden them.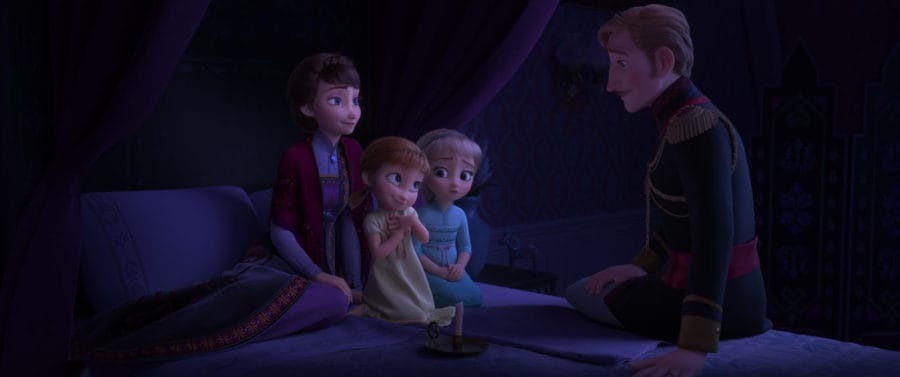 I love everything about Frozen 2. It's breathtaking, inspiring, and compelling, and it takes us on a journey to the past to understand the present and create a more peaceful future. I think makes for thought-provoking positive conversation with our children!
The themes of growing up, finding yourself and letting your real self come out, understanding family history, fighting through depression, dealing with loss, and taking risks are near and dear to my heart and my life story.
Plus, all of the Olaf scenes (especially a one-man-show) and a certain power ballad involving Kristoff and referencing ABBA and Queen are totally hilarious.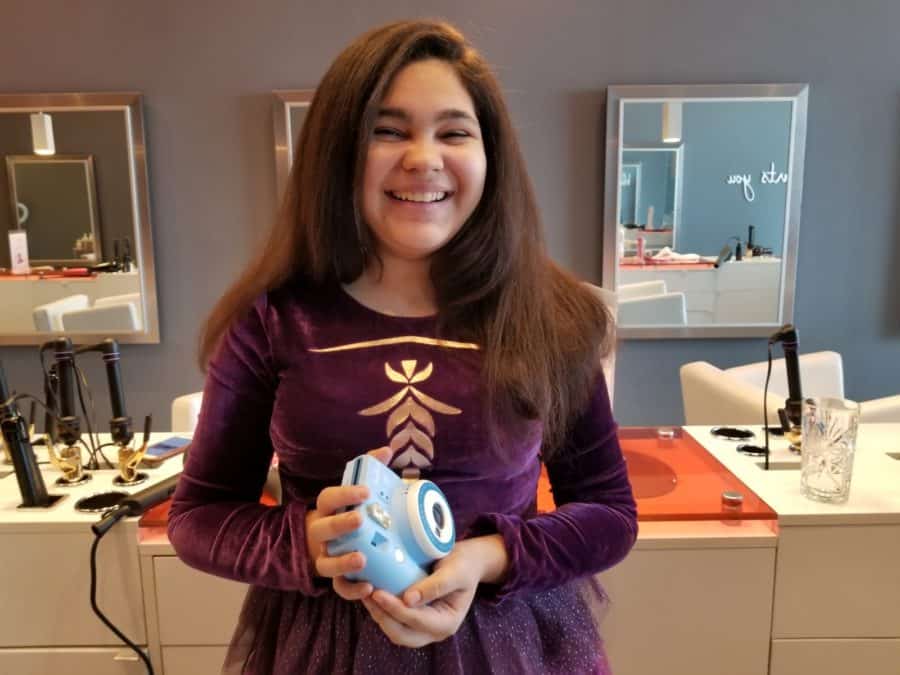 Frozen 2 is written and directed by Chris Buck and Jennifer Lee, and produced by Peter Del Vecho, and it is the first Disney Princess sequel Disney has made on the big screen. We are happy about that!
Frozen 2 is family friendly, has no coarse language (profanity). It contains no sexuality, no sensuality, and it shows love of family and love of community as being more important than romantic love.
Frozen 2 is rated PG for action and peril, as well as some thematic elements, but I feel the scary moments are necessary as a contrast and they just add to the fun, unless you have a very sensitive child. If you are not into animism (belief that everything has a soul or spirit) or into magic, you may want to have a conversation with your child about these topics before seeing the movie.
There are many Easter Eggs in Frozen 2! Find a hidden Mickey while Elsa sings "Into the Unknown," as well as a Dumbo and a Baymax reference in the film. Bruni resembles Newt, and it looks like one of the characters is reading Hans Christian Andersen's The Snow Queen in one of the scenes. There are many action scenes that remind us of the Marvel Universe, too!
Frozen 2 Activities For The Kids
Click to download these Frozen 2 Free Printable Activities For Kids, courtesy of Walt Disney Animation Studios!
If you haven't watched Frozen 2, get tickets and ASAP so you can see it for yourself. Oh, and before I forget: There is a short after the credits scene that will just love – so stay in your seat for a little while before leaving the theater!
What positive lessons did you take away from Frozen 2? Which ones resonate with you from the positive lessons above?
Use #Frozen2 on social and follow FROZEN 2 on Facebook, Twitter, and Instagram, and visit the official FROZEN 2 website. Follow #FROZEN2FamilyNightOut and #FrozenFanFest to see our braid adventures and the cute products we received.
[ela]