This last August I had the amazing privilege to visit Walt Disney Animation Studios and attend a footage presentation with an introduction to Ralph Breaks the Internet by Director Rich Moore, Director/Writer Phil Johnston and Producer Clark Spencer, followed by a Q&A session. I had met them during the Zootopia junket and I was excited to see them again. And in case you didn't know, this is the same team that brought us the original Wreck-It-Ralph, too!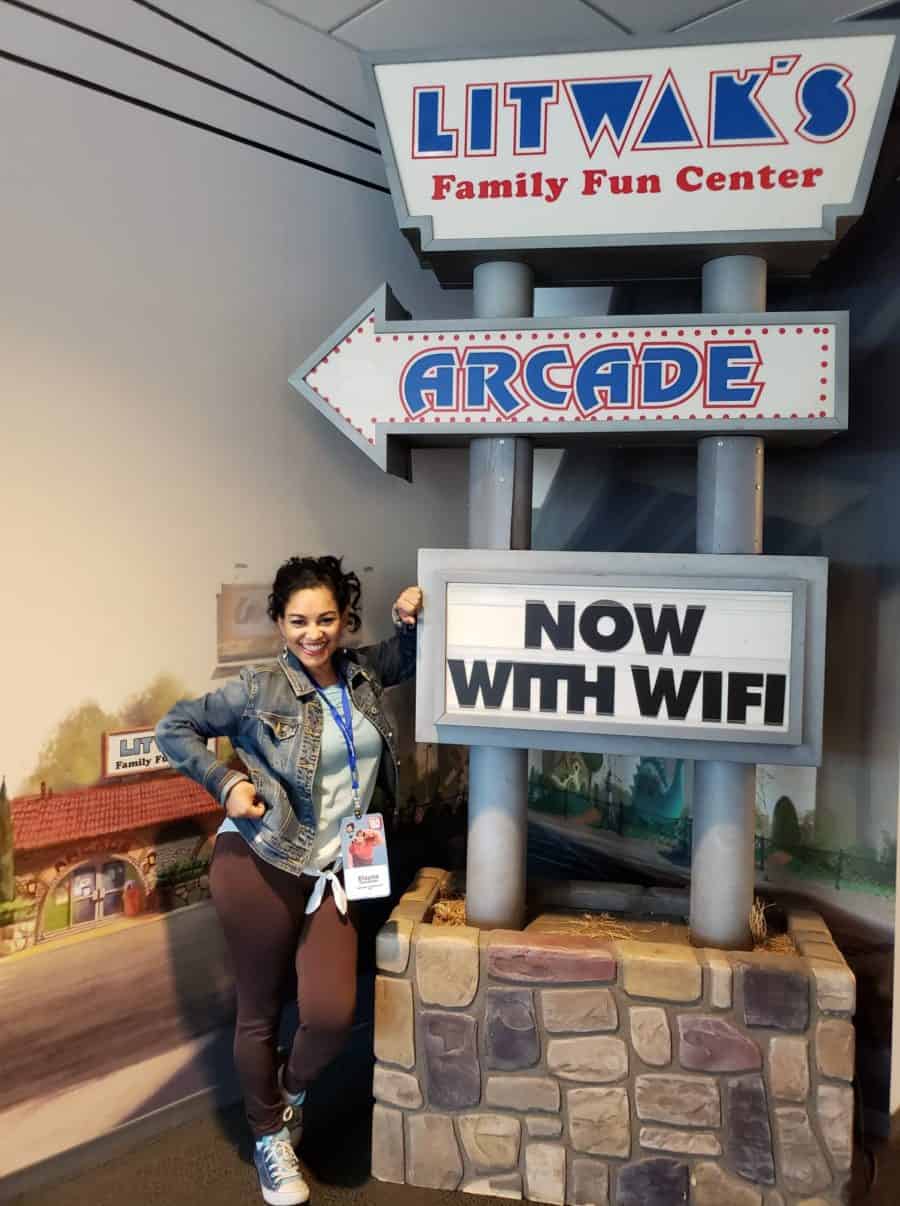 Disney Animation recently turned 95 and Wreck It Ralph 2 – Ralph Breaks the Internet is the studio's 57th feature. The walls were covered with Wreck-It-Ralph and Ralph Breaks the Internet art and there were some fun photo opps I could not resist.
Before we got into the movie footage, which I won't ruin for you, we all saw a video featuring a diverse animators sharing their stories. They each shared what it means for them to work at Disney Animation and how blessed they feel to work with these characters that have brought magic to people of all ages around the world. That weekend was quite dark for me, so feeling the passion that led these animators of different backgrounds, cultures, and tastes to create together was really inspiring to me.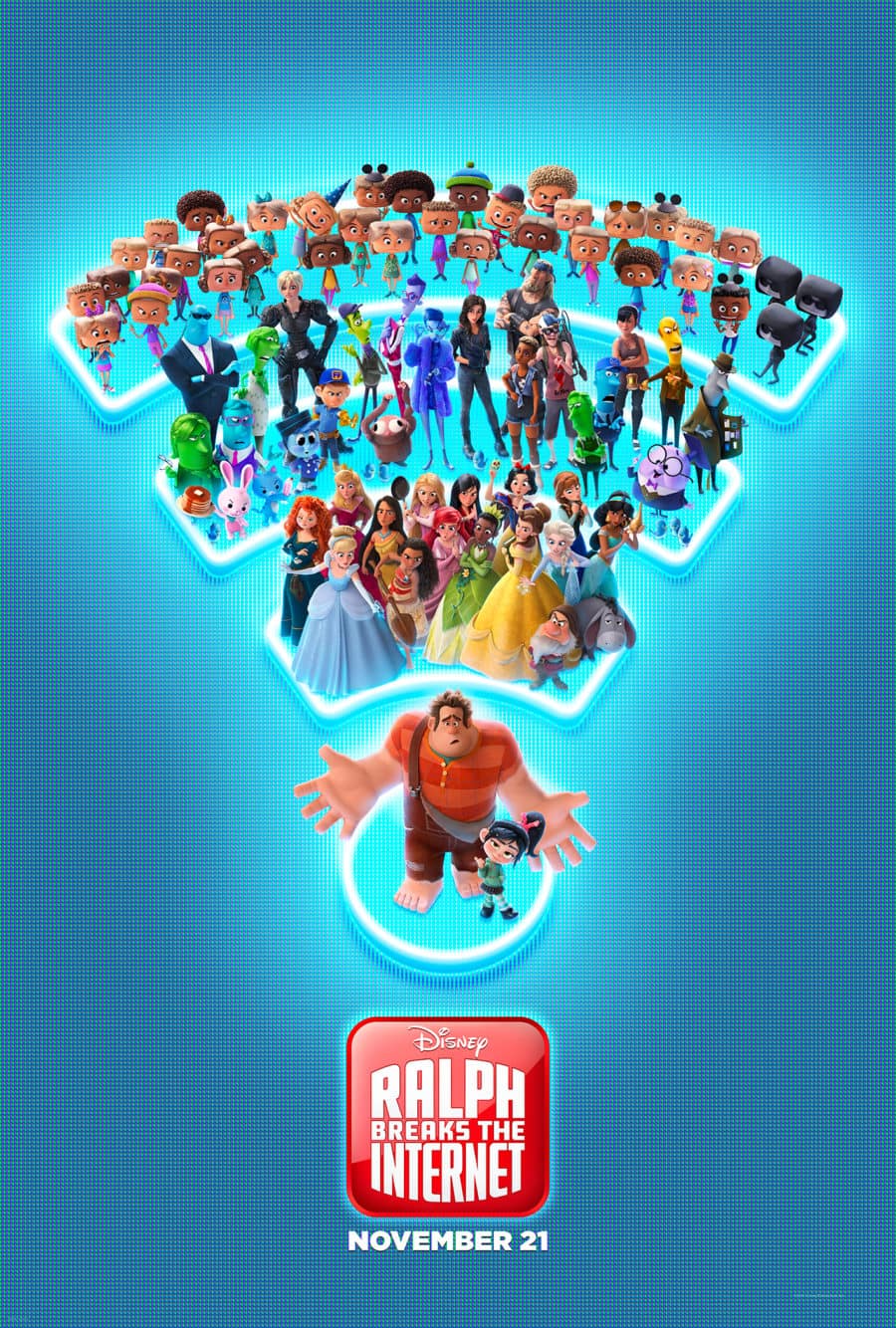 Ralph Breaks the Internet will open in theaters November 21, welcoming back to the big screen video-game bad guy Ralph and fellow misfit Vanellope von Schweetz. This time, they leave Litwak's video arcade behind, venturing into the uncharted, expansive and fast-paced world of the internet—which can be both incredibly exciting and overwhelming, depending on who you ask. I am counting the days!
Director Rich Moore, Director/Writer Phil Johnston and Producer Clark Spencer took us on a journey behind the scenes, which was such a treat, given that they were still in production. We saw different phases of the production, scenes, and layout, rough animation, and final lighting… and my mind was blown.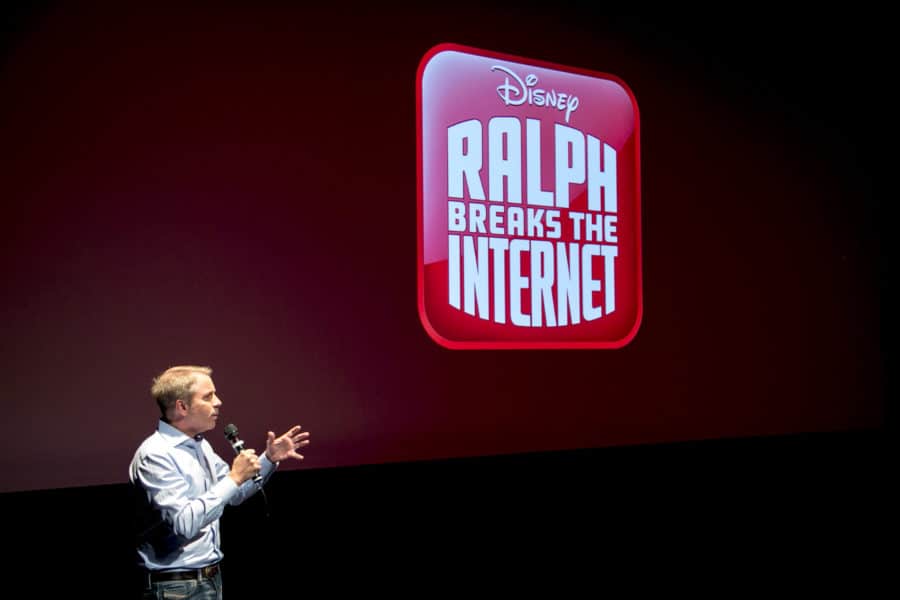 You could tell that they are absolutely in love with the characters, the plot, and the cast. John C. Reilly once again provides the voice of Ralph and Sarah Silverman returns as the voice of Vanellope. Jack McBrayer and Jane Lynch return as the voices of Fix-It Felix Jr. and Sergeant Calhoun.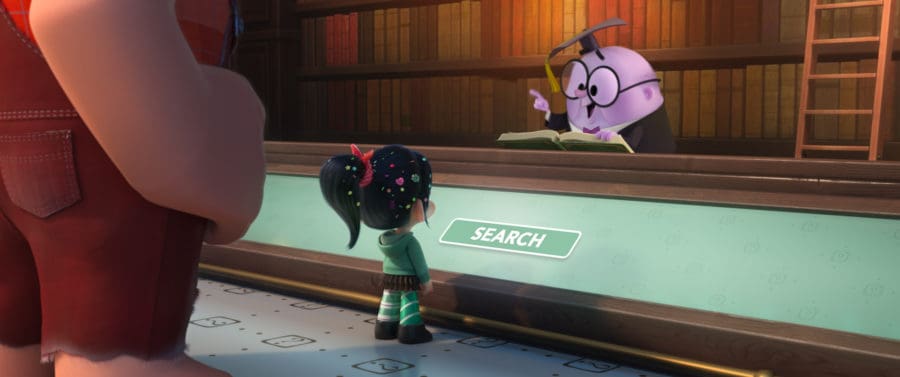 Alan Tudyk was called on to voice new character KnowsMore and Taraji P. Henson, who you know from Empire and Hidden Figures lends her voice to website entrepreneur YESSS.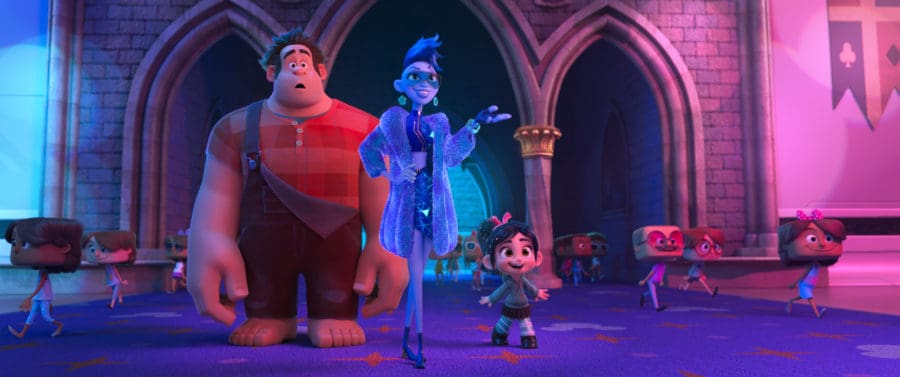 She's pretty cool. She's always up to date on the latest trends. YESSS will constantly shift the look of her hair based on the real world now. And her clothes will change also from scene to scene. There are a lot of clothing designs. And because she lives in a digital world, her jacket is made up of thousands of fiber objects. I think she might be one of the coolest Disney characters ever!
Director Rich Moore, Director/Writer Phil Johnston and Producer Clark Spencer started work on Wreck-It-Ralph 2 as early as 2014, right after wrapping up the original Wreck-It-Ralph. The idea of setting the new film in the internet was early and pretty much absolutely, so much that nothing else was even pitched!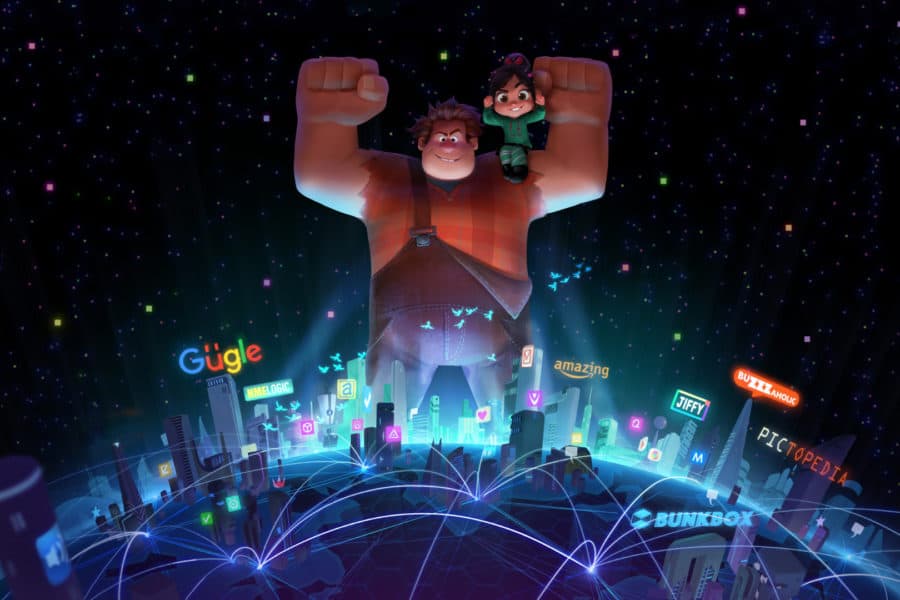 Director Rich Moore, Director/Writer Phil Johnston and Producer Clark Spencer think of on Wreck-It-Ralph "as if it was a chapter 1: Ralph meets Vanellope and they become best friends," and the sequel came about when they decided there were more stories to explore with Ralph and Vanellope.
You need a good reason to make a sequel. For us, that came when we started to talk about transporting these two misfit characters from their small town, the little arcade, where they live, to this big expansive world of the Internet. We could immediately see the opportunities for comedy and conflict between our two characters and that's when we decided yes.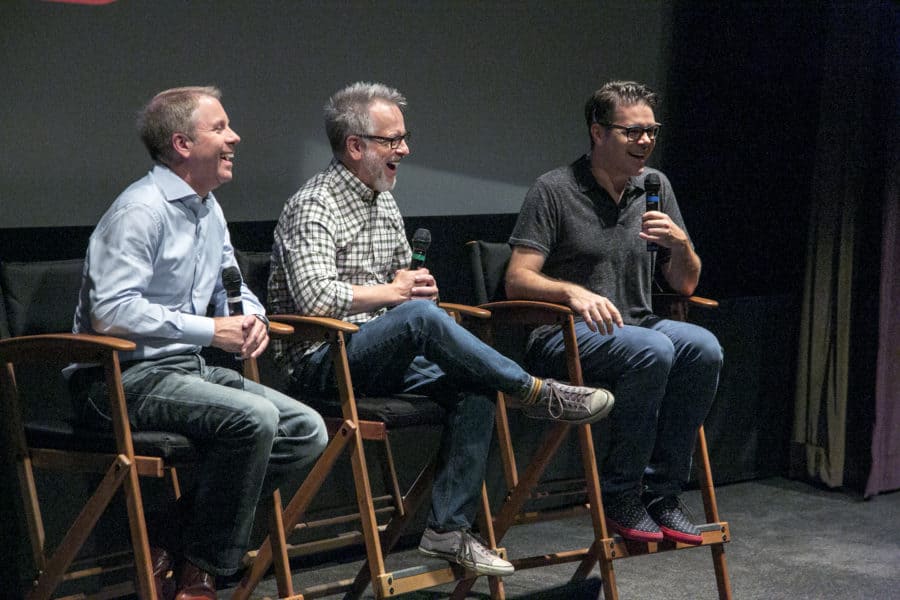 Storytelling is a priority when it comes to a Disney film and this is true for Disney Animation Studios.
You have to ask, is there another story to tell? Don't do it just for the sake of loving the characters, there has to be a really good reason and I think the Internet provided that for us and not just because of this side of the world, but because it represents this thing that we all experience every single day, represents this idea of change and fitting their friendship into it.
I think it's about time that we have a movie about friendship. I think we all struggle in the friendship department these days, both kids and adults, and I think the Internet, as much as we love it, has a lot to do with that. I'm excited to see how that plays out on Ralph Breaks the Internet.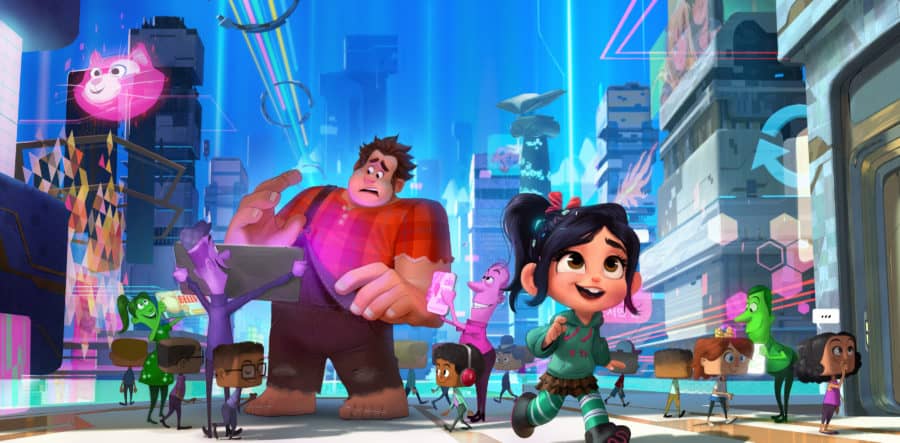 It's about their friendship and the evolution of a friendship, and the way friendships can change. We really wanted to put their friendship to the test and thought the Internet would be the perfect way to do that.
Director Rich Moore, Director/Writer Phil Johnston and Producer Clark Spencer are geniuses in making entertainment with heart and a strong social message and from what I've seen of Ralph Breaks the Internet, it will be revolutionary not only for its groundbreaking animation and for personifying retail sites, social media and search engines, but also for its powerful messaging.
We talked about that again, how the entire sentiment of the last movie was Ralph realizing that kid likes him, how bad can he be?, and knowing how someone loves you… That sentiment, though sweet, is really dysfunctional, if someone is judging themselves by how another person feels about them, that can lead to problems.

Ralph didn't have a friend for many years and he finally found one in the first movie and then this movie is all about him holding on to that friendship as tight as he can, and battling the insecurity that he has because of 30 years of being ostracized as a bad guy, and how one reconciles that.
That hit me so hard and I can't wait to see the dynamic between Wreck-It-Ralph and Vanellope von Schweetz. I identified with Vanellope in Wreck-It-Ralph, so I wonder if I will be more like Ralph in Ralph Breaks the Internet. We chatted about how both adults and kids go through changes in friendships:
When friends want different things and when friends have different dreams, what does that mean and how does that affect friendship? That's really what this movie is about. And we like stories to have complex ideas like that, at its core, it's very thoughtful but then on the outside it's very funny.
Another concept that I really love when it comes to any work by Director Rich Moore, Director/Writer Phil Johnston and Producer Clark Spencer is that they are not afraid to show both sides of a story, and that means showing the dark side of the Internet, too.
We definitely made a decision early on that we wanted to show both the good and bad, the duality of the Internet. We didn't want to just portray it as fun and great, like Zootopia, we wanted that world to feel like there are good things and bad things. There is nothing 100% good, or bad.

It was important for us, for that reason, to show that our character Ralph is susceptible just as much as me, you, our children, to the negative aspects of the Internet.
I don't want to share too much so that you get the best no-spoiler experience, but it gets really real and I may have cried screening a particular scene.
View this post on Instagram
I was impressed to see how the Internet looks so real. Just like the team on Zootopia took a research trip to the African Savannah, the team on Moana went to the South Pacific, and the team on Frozen went to Norway, the Ralph Breaks the Internet team embarked on a research to know how to depict the expanse of the Internet in the Wreck-It-Ralph sequel.
We drove 9 miles from here down the freeway, to this building. 1 Wilshire Blvd, Downtown Los Angeles… The incredible thing about this building is that it houses all of the connections for any and all Internet communications for all of North America. We were careful not to touch any wires. On the inside, there are miles and miles of wires and thousands of servers that connect the world. It connects the entire West Coast of North America to the Internet. That building is just wires and boxes, but it was this research trip that began to inspire our version of what the Internet might look like. When you think of the fact that the Internet is made up of millions of websites, you start to envision that the Internet world could be similar to a major metropolis, such as New York, London or Los Angeles, that's made up of different districts, like shopping, media, social media, or financial district. But, a city can't operate without its citizens. Now, in our Internet, the world is occupied by 2 distinct groups: Net users and Netizens.
I want to go there so badly now. Don't you?
There are also other elements that make the Internet feel like a real experience, as if we are actually going inside the computer and into the World Wide Web. It's really extraordinary!
The movie should feel like the Internet, not copying, but the tone, humor and heart, should feel like it.
Stay tuned for more content featuring Ralph Breaks the Internet story artists, animators and animation supervisors, and exclusive information about that Oh My Disney princess scene everyone is talking about.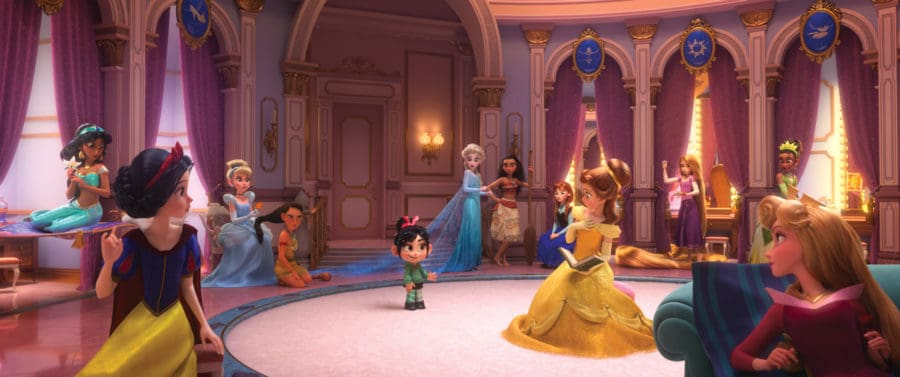 I'll tell you more about Director Rich Moore, Director/Writer Phil Johnston and Producer Clark Spencer's experience filming with most of the original Disney Princesses on a later post, but for now I'll share that when they recorded Anthony Daniels in London for that scene, they were starstruck: "It's C3PO!" I would be too!
Are you excited about Ralph Breaks the Internet? Share your thoughts below and stay connected for more updates by liking WRECK-IT RALPH on Facebook, following WRECK-IT RALPH on Twitter, following WRECK-IT RALPH on Instagram, and visiting the official RALPH BREAKS THE INTERNET website. The official hashtag is #RalphBreaksTheInternet and our event hashtag is #RalphBreaksTheInternetEvent.
[ela]