The end of September is a very exciting time in my home because we celebrate two very important birthdays: Elisha was born on September 20th and Elyssa was born on September 27th.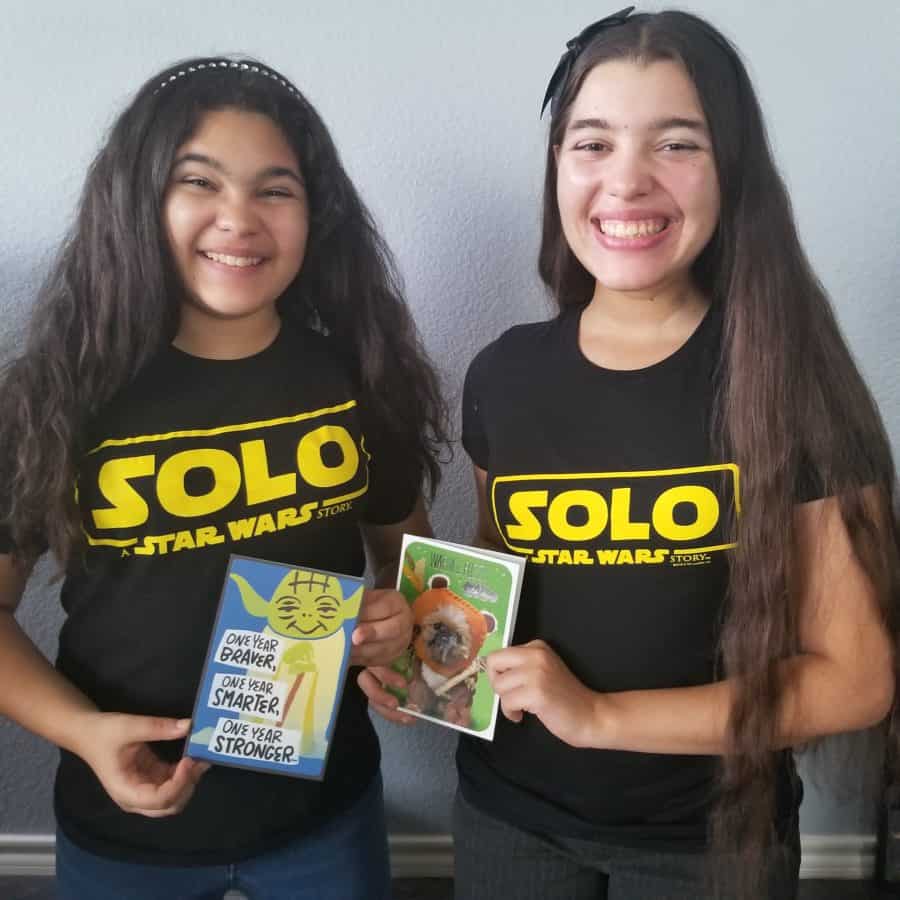 With a house full of Star Wars fans, we were excited about the September 25th in-home release of SOLO: A Star Wars Story as and grateful to receive a movie/game night kit for our big celebration.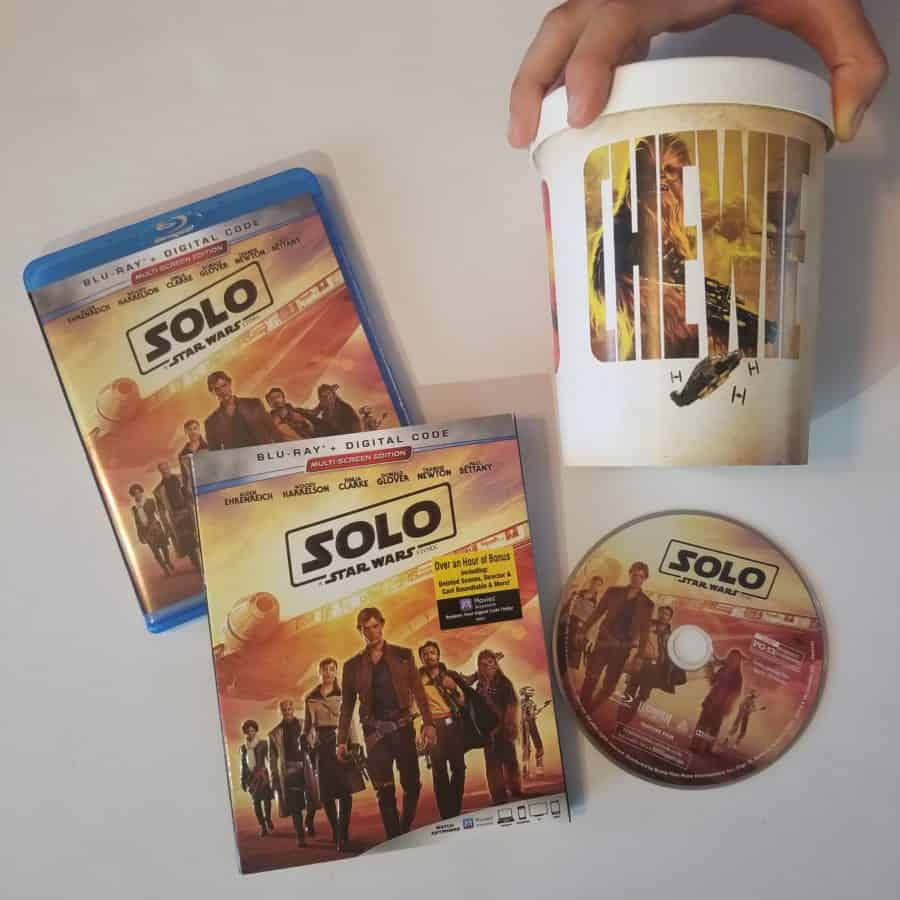 The SOLO: A Star Wars Story movie night and game night kit contained the coolest items in the Galaxy! You can click on my Amazon affiliate links below to see just how cool they are.
Chewie Plush Pillow (a Star Wars collection for Kohl's)
Solo Popcorn Tub (nfs)
Solo Home Entertainment Figure 4-Pack (Star Wars Force Link 2.0. Mission On Vandor-1 including Han Solo, Qi'ra, Range Trooper, and Weazel).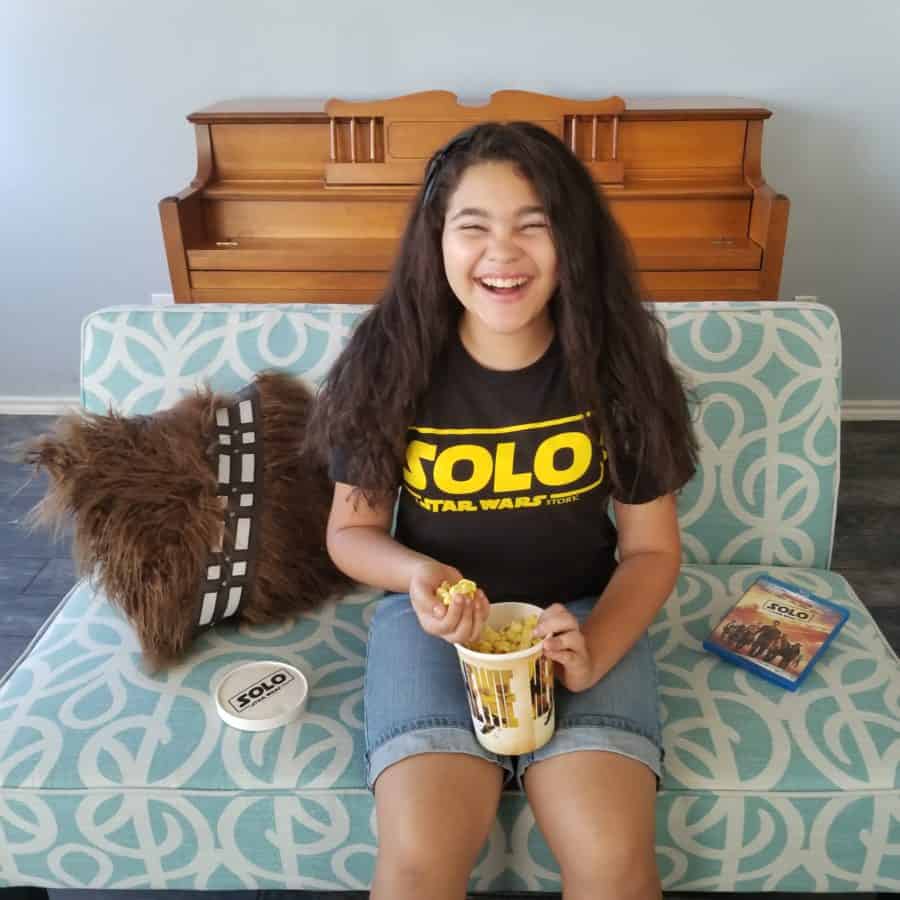 It was such a HUGE box and the girls were screaming with joy. They had made a Star Wars inspired cake each and we were already planning to watch Episode I, Episode II, and Episode III again, but they weren't expecting this SOLO: A Star Wars Story extravaganza. I, on the other hand, was a bit nervous because the mail was delayed, so I was grateful that we got it in time to celebrate Elyssa's quince.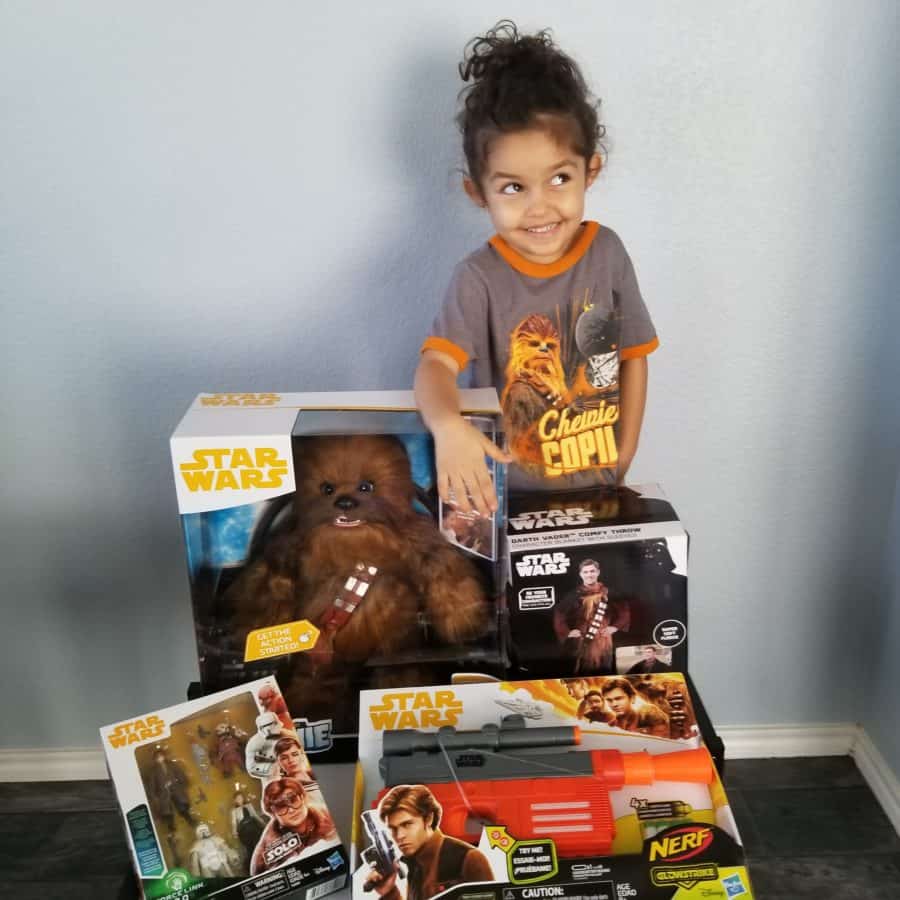 It had been ages since I last played Monopoly and I had never played a themed Monopoly game before. It was such a wonderful experience and we all enjoyed the Solo Monopoly so much.
View this post on Instagram
We played for 7 whole hours! The Wookie (Elyssa) was the first one to go, and Qi'ra (me) fought til the end, selling the Millennium Falcon and the Kessel Run to Han Solo (Taylor), so he could have better odds to outperform Lando (Elisha) and pay off her bounty debt.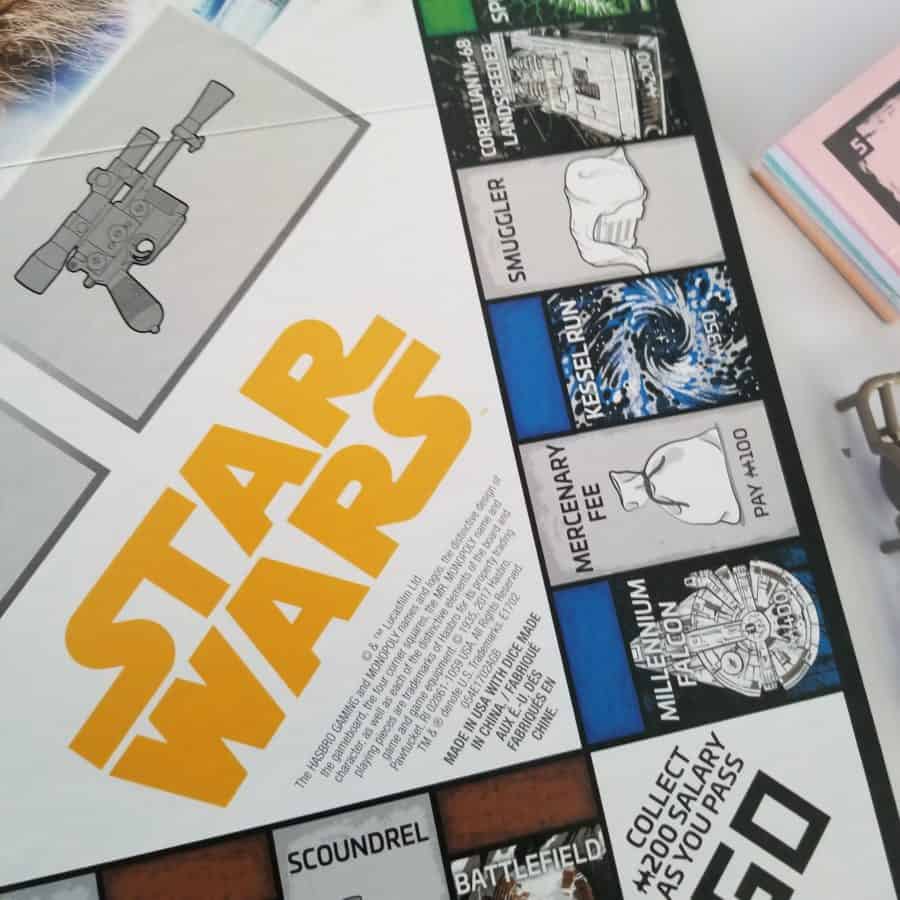 I think my favorite were the Scoundrel and the Smuggler cards because they were so true to SOLO: A Star Wars Story and the Star Wars galaxy in general.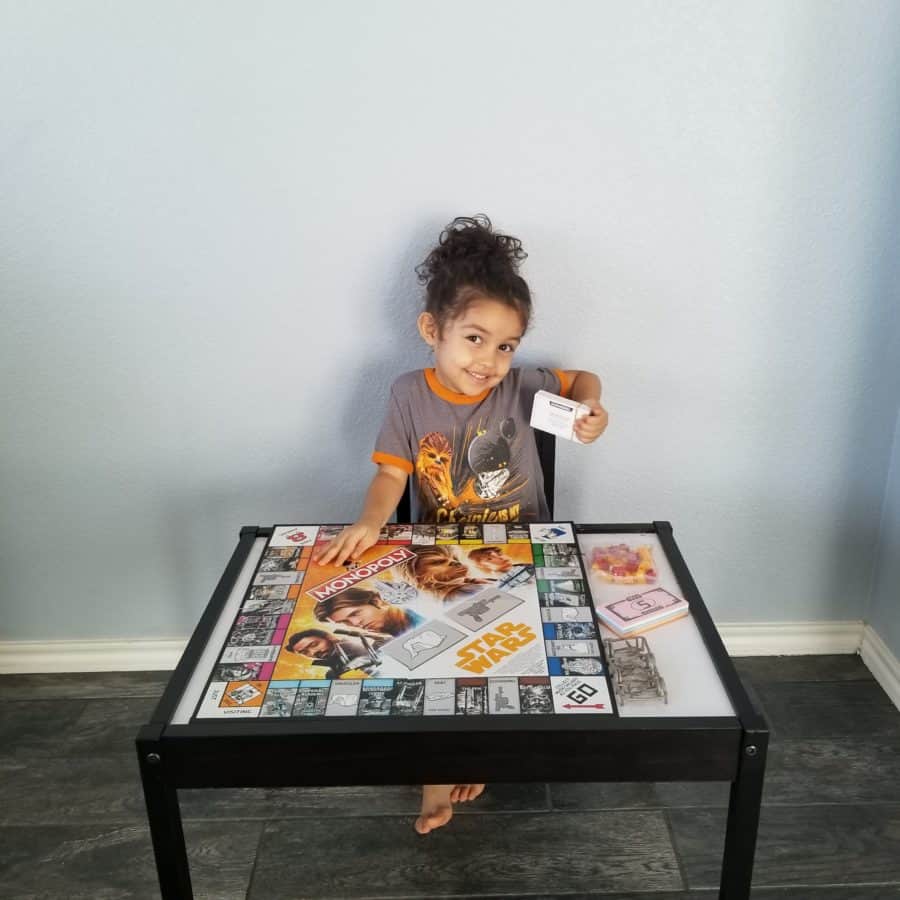 We also played the card game from SOLO: A Star Wars Story. It is not as long-lasting or competitive as the Solo Monopoly, but equally fun. I think the family that plays together stays together, and that's a big statement given the challenges we've faced in the past few months.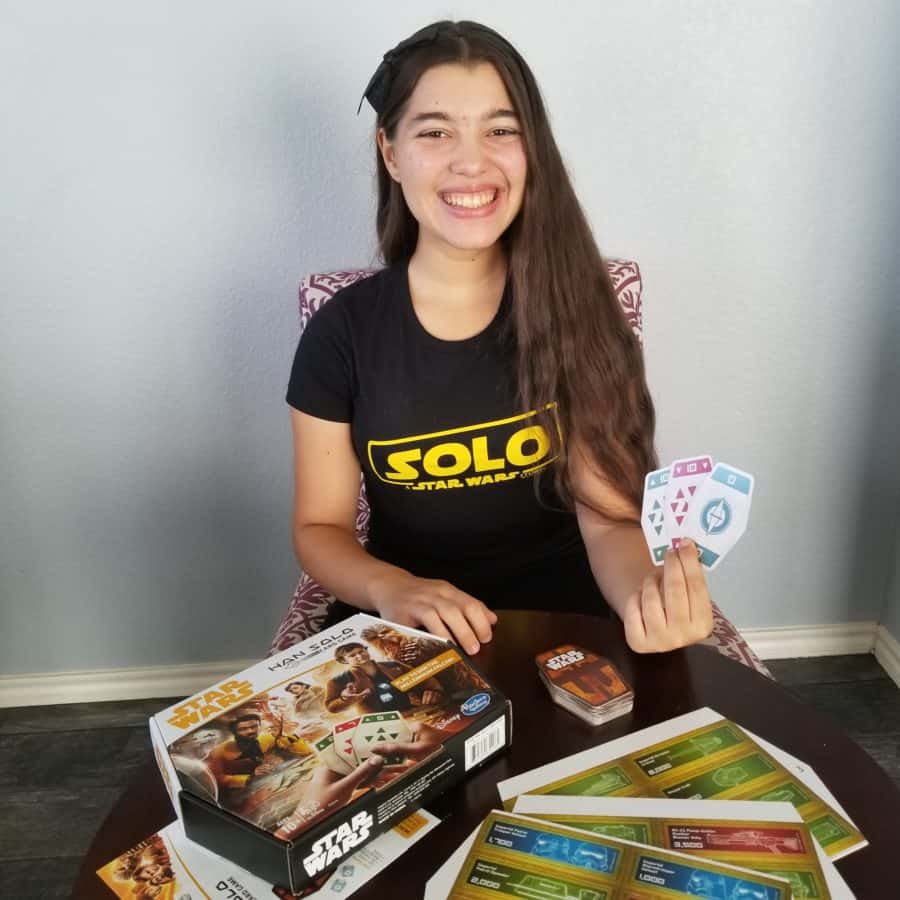 Since I promised Star Wars fun for the whole family, I have the little ones covered, too. Eliana was an assistant to all the gaming going on. You can involve them by letting them roll the dice, pay the bank, pass cards, and other easy activities. You can also download these SOLO: A Star Wars Story activity sheets!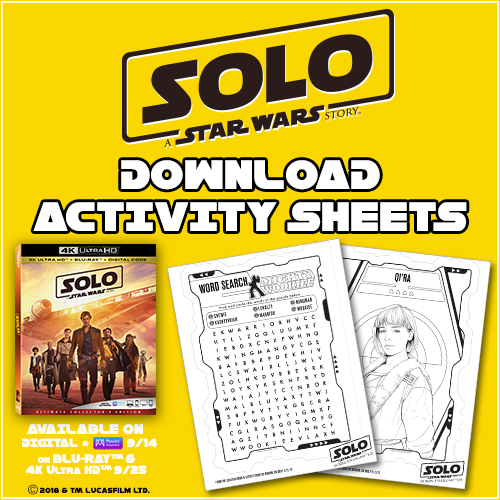 If you haven't yet seen Solo: A Star Wars Story, you can read my no-spoiler review here. I think it's a great way to introduce your little ones to the iconic Star Wars series. The in-home entertainment version is a wonderful way to enjoy extensive extras aboard the Millennium Falcon with Han, Chewie and Lando, as well as behind the scenes with the stellar cast and crew. You can see the full SOLO: A Star Wars Story bonus features list on my post here.
As an immigrant, I didn't grow up with Star Wars, but it was impossible not to fall in love because of the messaging that resonates with everyone, no matter what age or stage.
I was so excited to walk the Red Carpet and see the movie premiere and after party in Hollywood, California, and to interview Alden Ehrenreich (Han Solo), Joonas Suotamo (Chewbacca), Emilia Clarke (Qi'ra), Woody Harrelson (Beckett) ,Paul Bettany (Dryden), Phoebe Waller-Bridge (L3-37), as well as Academy Award®–winning filmmaker Director Ron Howard! I even got a hug from Mark Hamill!!!!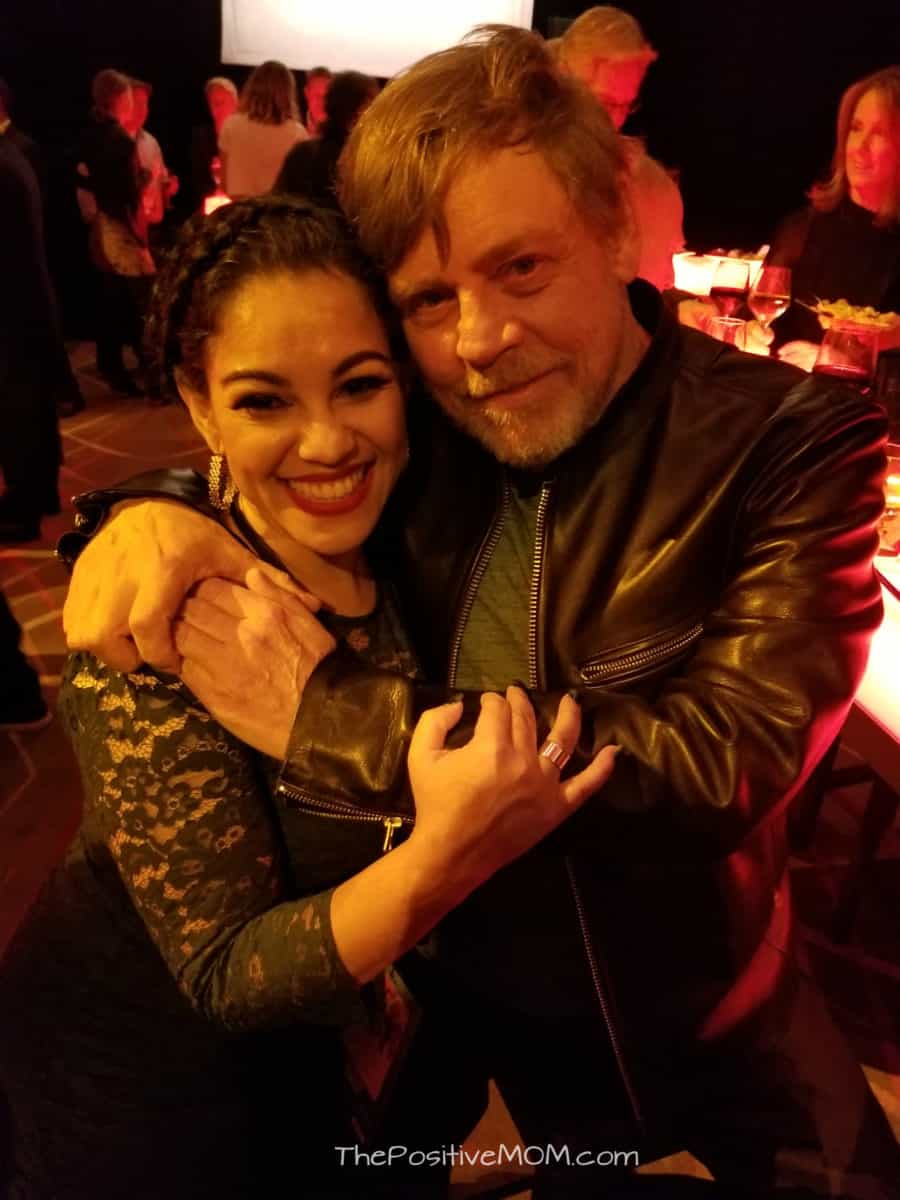 SOLO: A Star Wars Story has a run time of approximately 135 minutes and it is rated PG-13 in U.S., PG in CE and G in CF (the bonus material is not rated) and it is available in Digital 4K UHD (Select retailers include Dolby Vision), HD, SD, 4K UHD Multi Screen Edition (4K UHD + BD + Digital Code), Blu-ray (BD + Digital Code) Feature Film DVD, and On Demand.
What is your favorite movie game night item from the Solo: A Star Wars Story kit? Get your copy of SOLO: A Star Wars Story and enjoy the epic adventure with the people you love most in the galaxy: your family!
You can follow the latest updates by visiting the official SOLO: A STAR WARS STORY site, following STAR WARS MOVIES on Instagram, following STAR WARS on Twitter, and liking STAR WARS MOVIES on Facebook. and Star Wars on YouTube. Make sure you follow the conversation along with #HanSolo and #HanSoloEvent.
[ela]