Do you know a little film franchise called STAR WARS? Well, I'm sure you do because it's been around as long as I've been alive. Yeah, you can do the math, I don't lie about my age. It's miraculous to be alive at any age.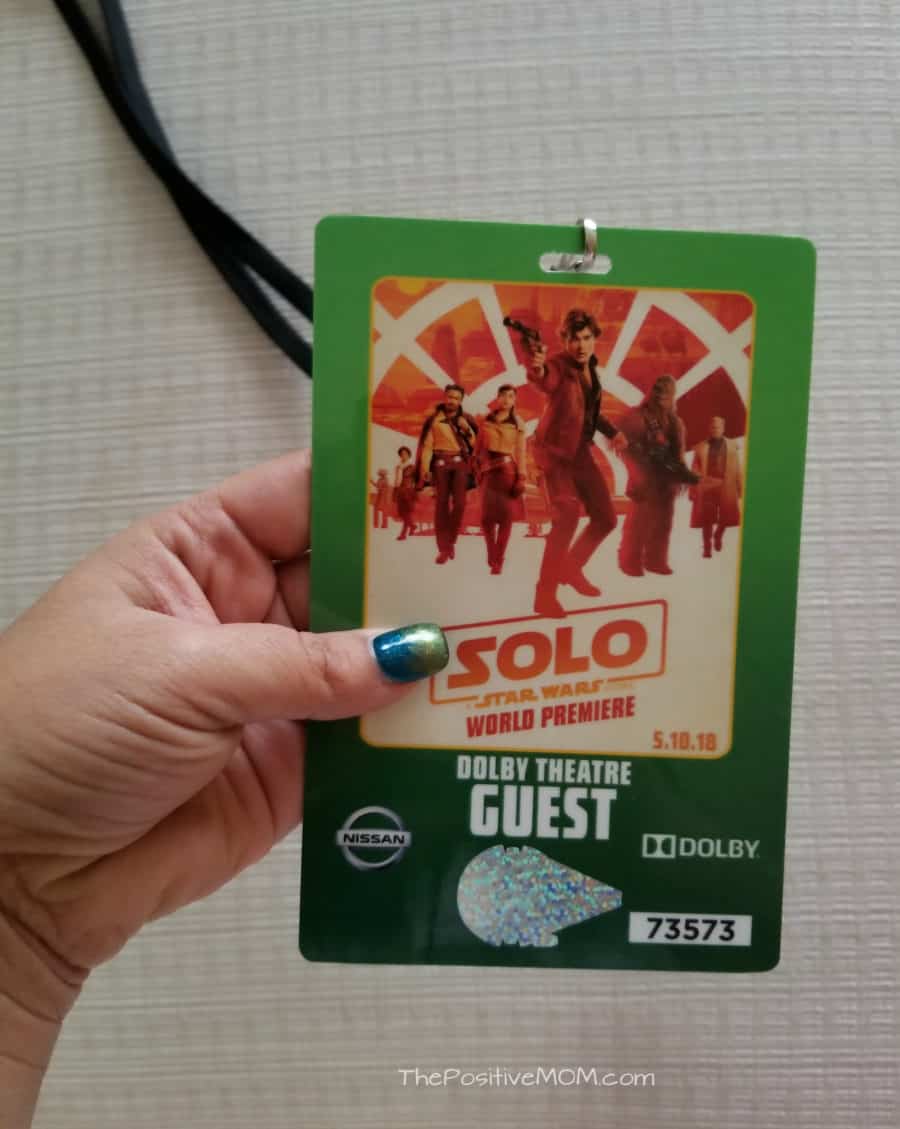 And speaking of miracles, I believe in them, and maybe that's why I experience them a lot.
I'm just in awe of the latest one: walking the Hollywood red carpet for the world premiere of SOLO: A STAR WARS STORY, the latest installment in the Star Wars series, which opens in U.S. theaters on May 25, and features our favorite scoundrel in his younger years.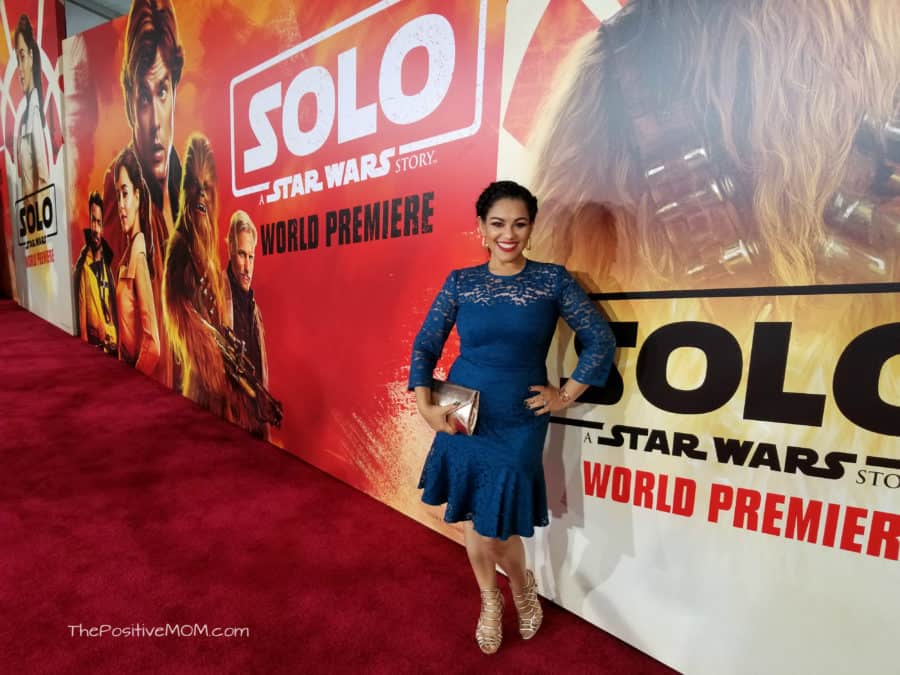 I've been sharing my favorite Han Solo quotes on Instagram and one of them is "NEVER tell me the odds!" It's a funny one when you know the context, but it's also so insightful when you apply it to life.
"Odds" are paralyzing and disconnected from our unlimited possibilities. Statistics are about groups, not individuals. If I focused on the odds of surviving my circumstances growing up, I would have given up. If I believed the stats of what my children would grow up to be because I was a single mom, I would be still stuck.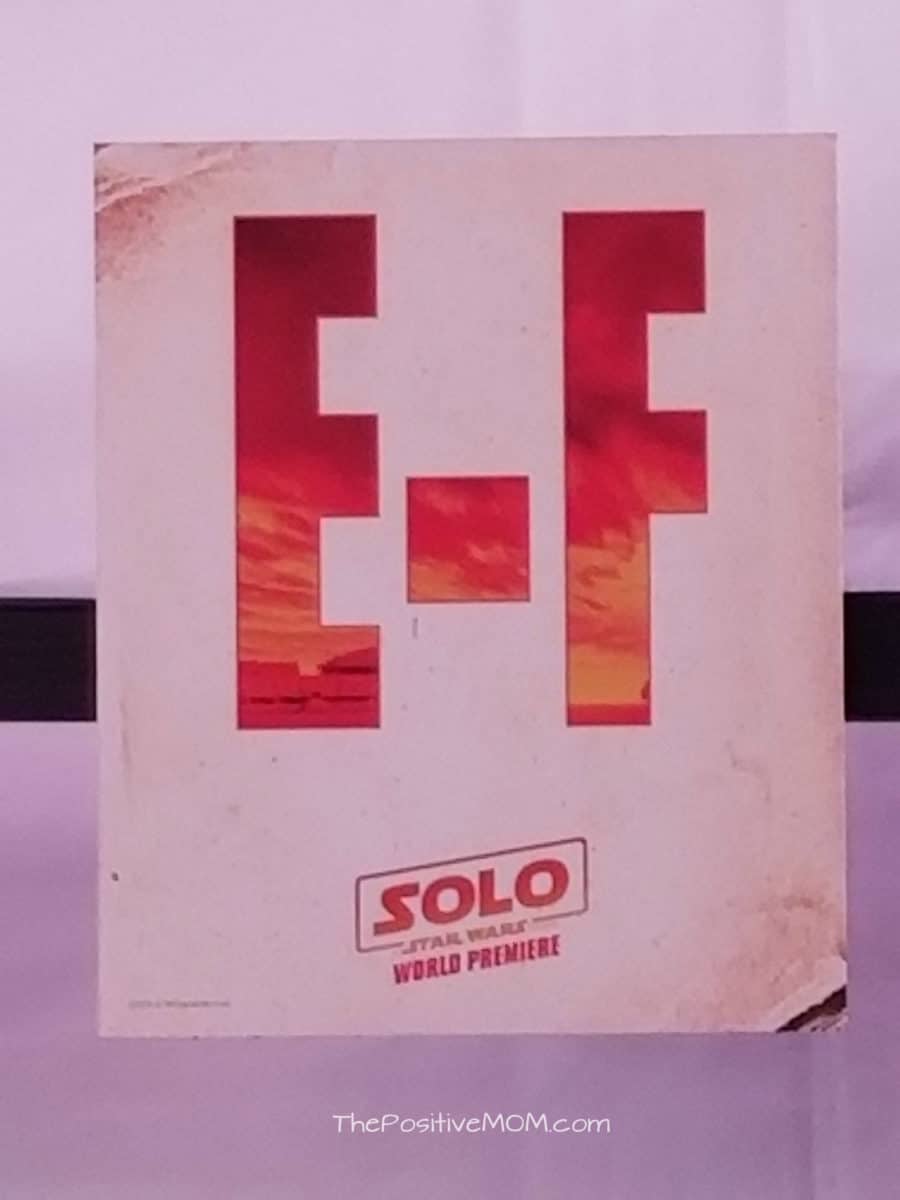 If you believe the data, the odds, and the stats, you may never follow your dream.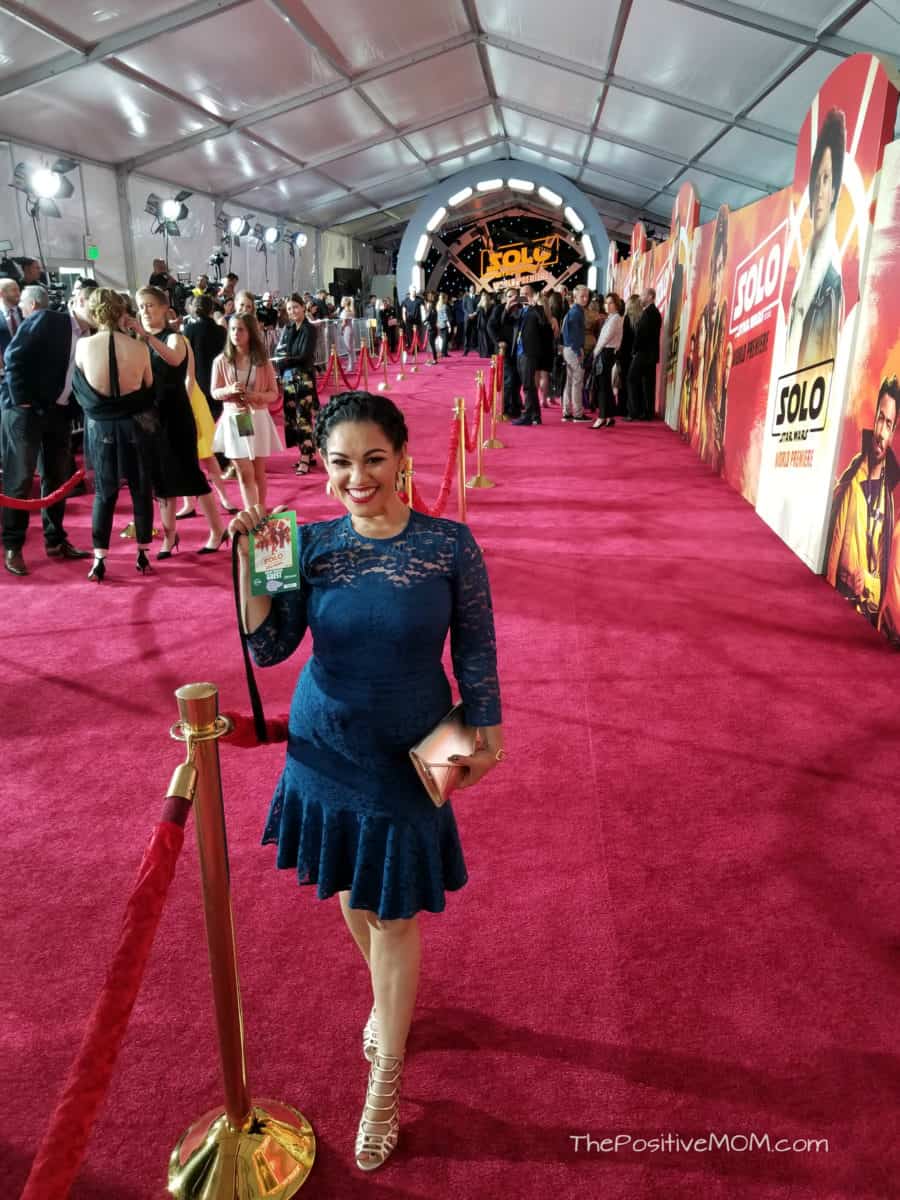 Forget the odds and do what you know you MUST do! I mean, look where I grew up, the childhood I had, the tragedies I've endured, and the times I've been close to dying, and yet, I was here.
May 10th 2018 will go down in my history as one of the most amazing days of my life.
I felt blessed and beautiful as I walked my first red carpet for a STAR WARS movie, wearing a Trina Turk dress and Vince Camuto shoes I had found just the day before I left to Los Angeles.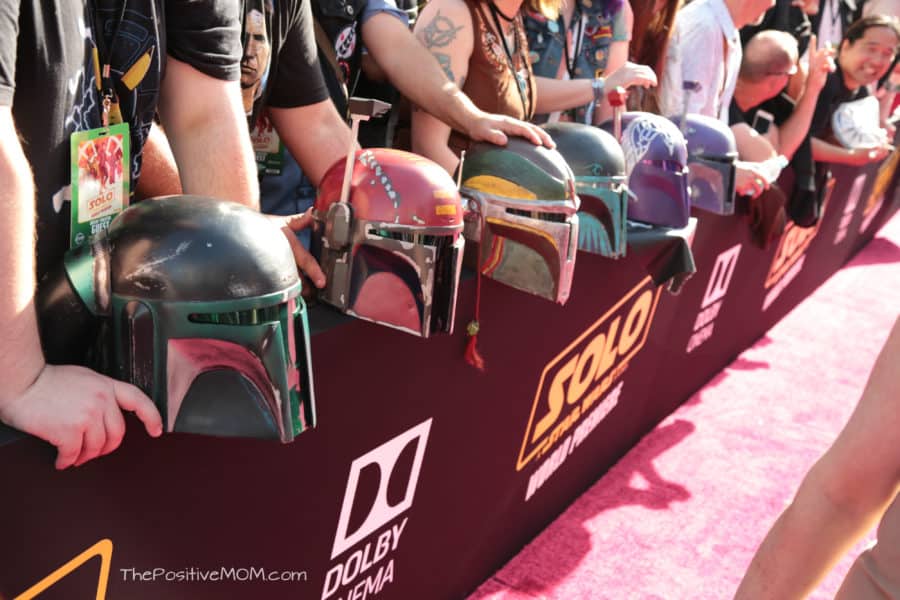 The atmosphere was one of a galaxy far far away, as we stepped into a replica of the Millenium Falcon along Hollywood Boulevard, knowing that diehard fans had been camping out just to get a glimpse of their favorite stars.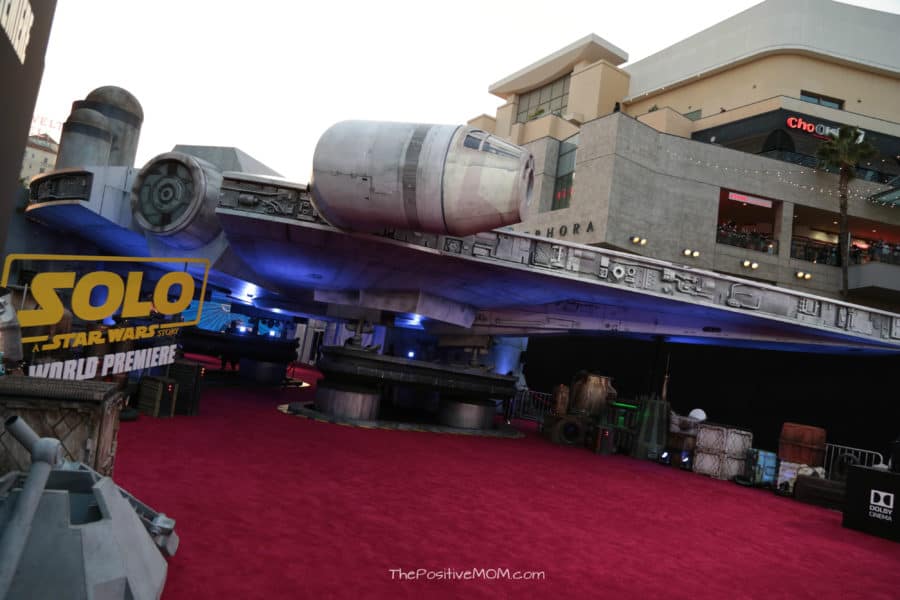 Along my walk down the Hollywood red carpet, I saw renowned celebrities like Jonathan Kasdan, Producer Simon Emanuel, Lawrence Kasdan, Joonas Suotamo (Chewbacca), Woody Harrelson (Tobias Beckett), Thandie Newton (Val), Phoebe Waller-Bridge (L3-37), Paul Bettany (Dryden Voss), John Powell, Jason McGatlin, Alan Horn, George Lucas, Clint Howard, Director Ron Howard, Emilia Clarke (Qi'Ra), Alden Ehrenreich (young Han Solo), Donald Glover (Lando Calrissian), Jon Favreau, Producer Kathleen Kennedy, Alan Bergman and many more.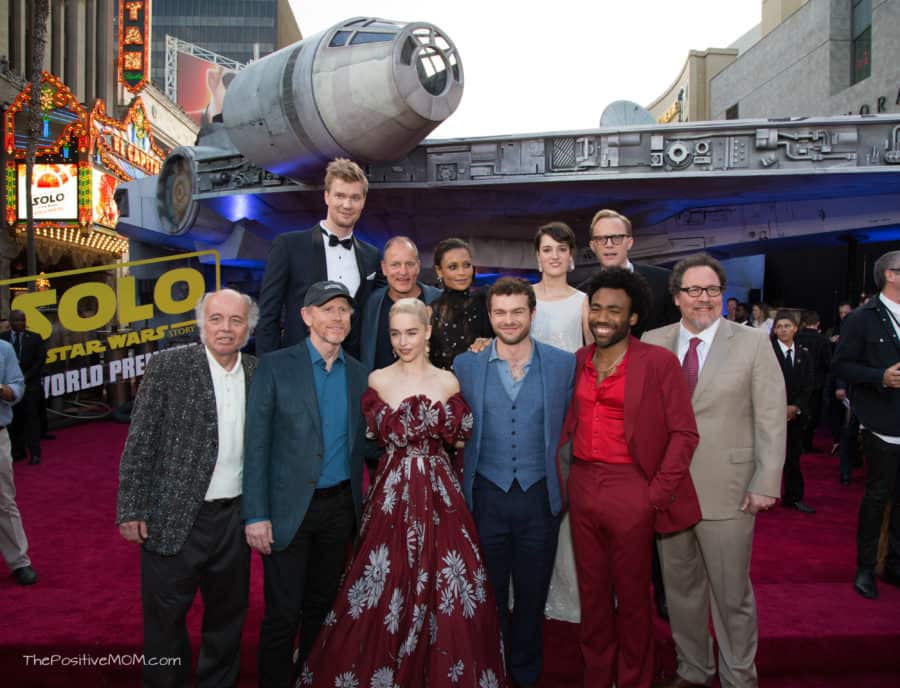 I took my time walking the red carpet and soaking it all in. The reporters were as eager as the fans, making sure they got their interview with the cast and crew of SOLO: A STAR WARS STORY, an all-new adventure where young Han Solo befriends his future copilot, a young Chewbacca and meets the notorious gambler Lando Calrissian, in a journey that will set the course of one of the Star Wars saga's most unlikely heroes.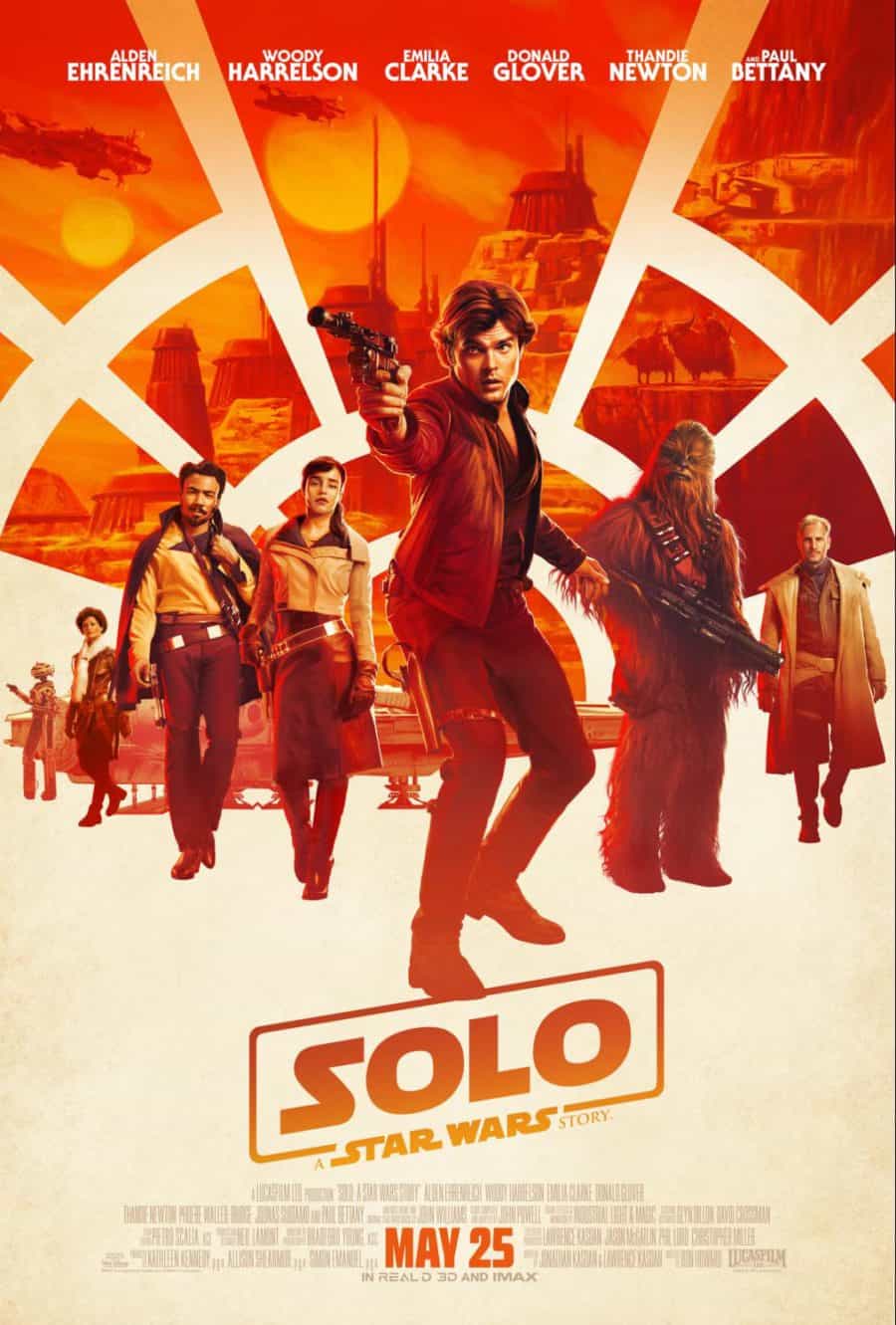 Walking into the theater was quite incredible. The stars were arriving into the theater and taking their seats just a few rows away from me.
They were watching the movie for the first time and we were all excited, eating popcorn and transporting into a galactic journey together.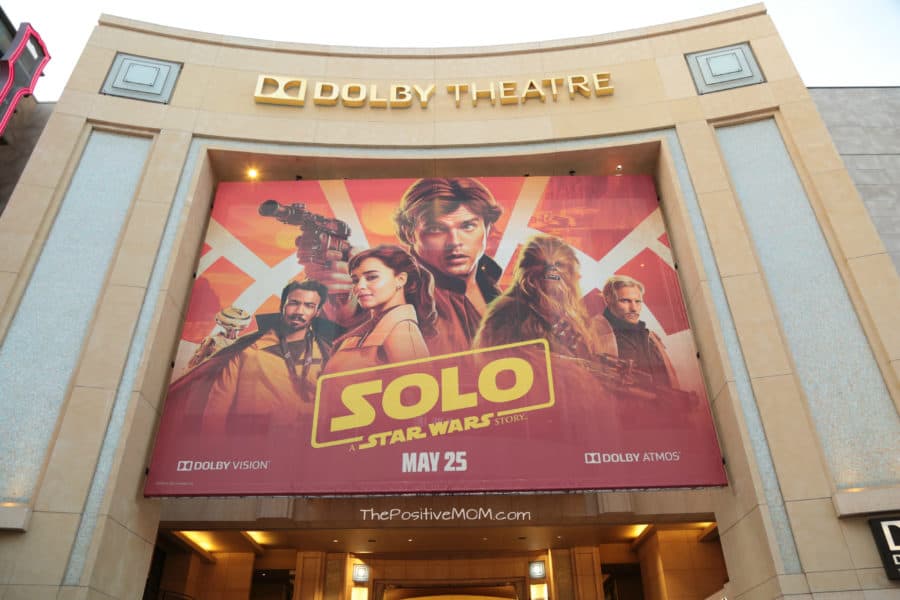 The movie was amazing and I will be sharing my review with you very soon. If you are worried about Alden Ehrenreich as Han Solo, don't be.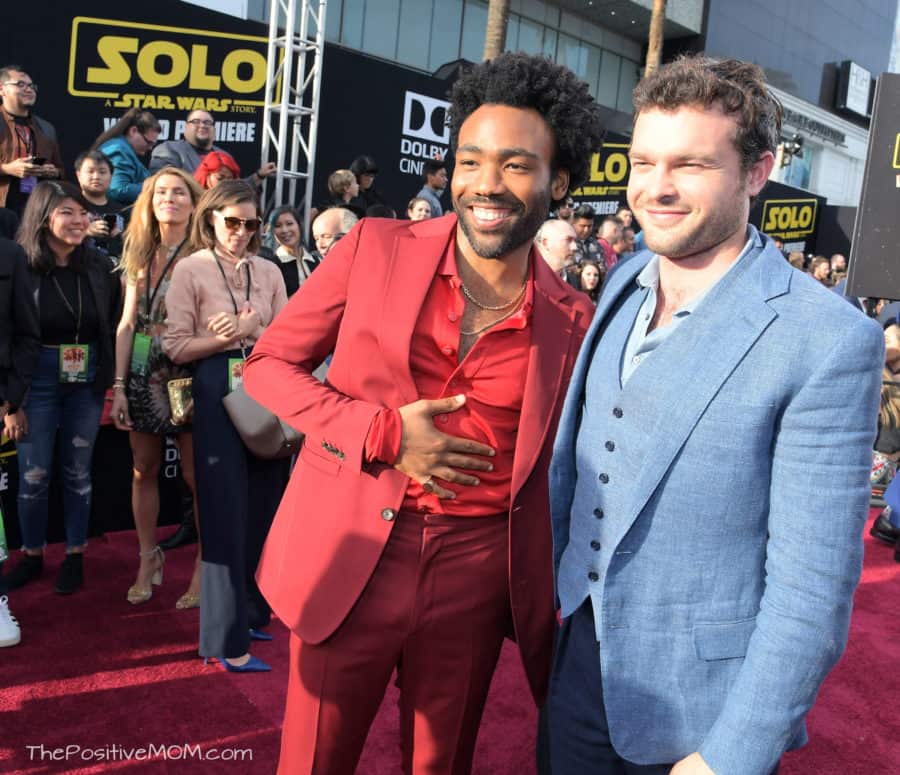 I thought he was brilliant in the role and not only Mark Hamill agreed with me, but he was praised by all the cast and Director Ron Howard.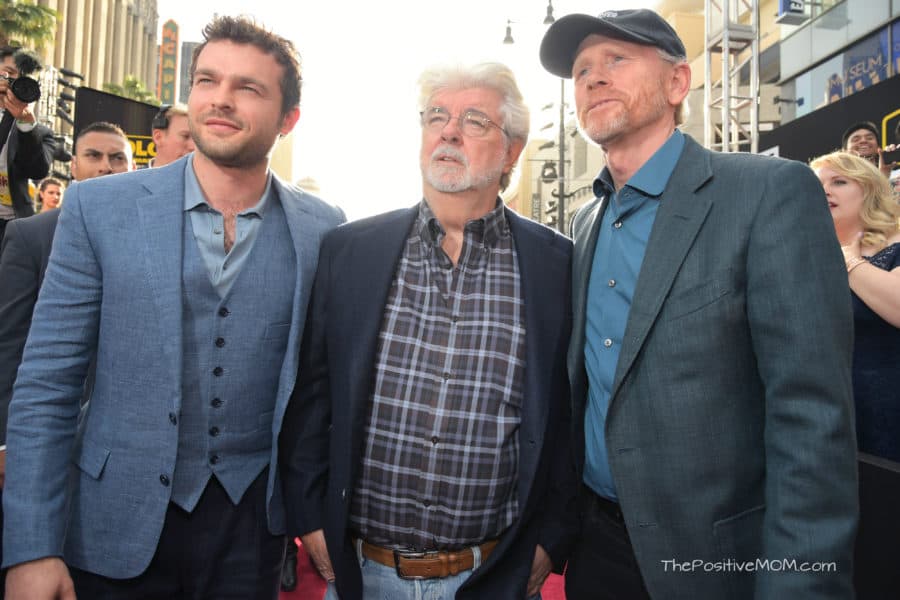 I'll be sharing my interview with Alden Ehrenreich soon, but let me just say that right before he came into the room, Harrison Ford had surprised him and he said he loved his performance as Han Solo and that he would be making "hundreds and hundreds of dollars." I am amazed I was in the same building as Harrison Ford, too!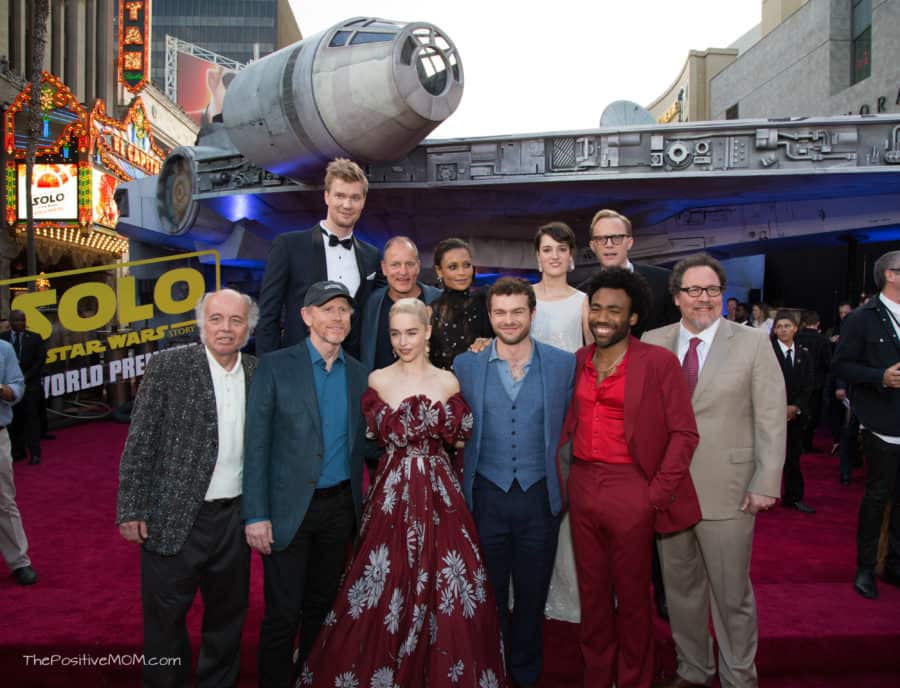 Back to the red carpet, this was the first time bloggers were invited to a premiere for Lucasfilm.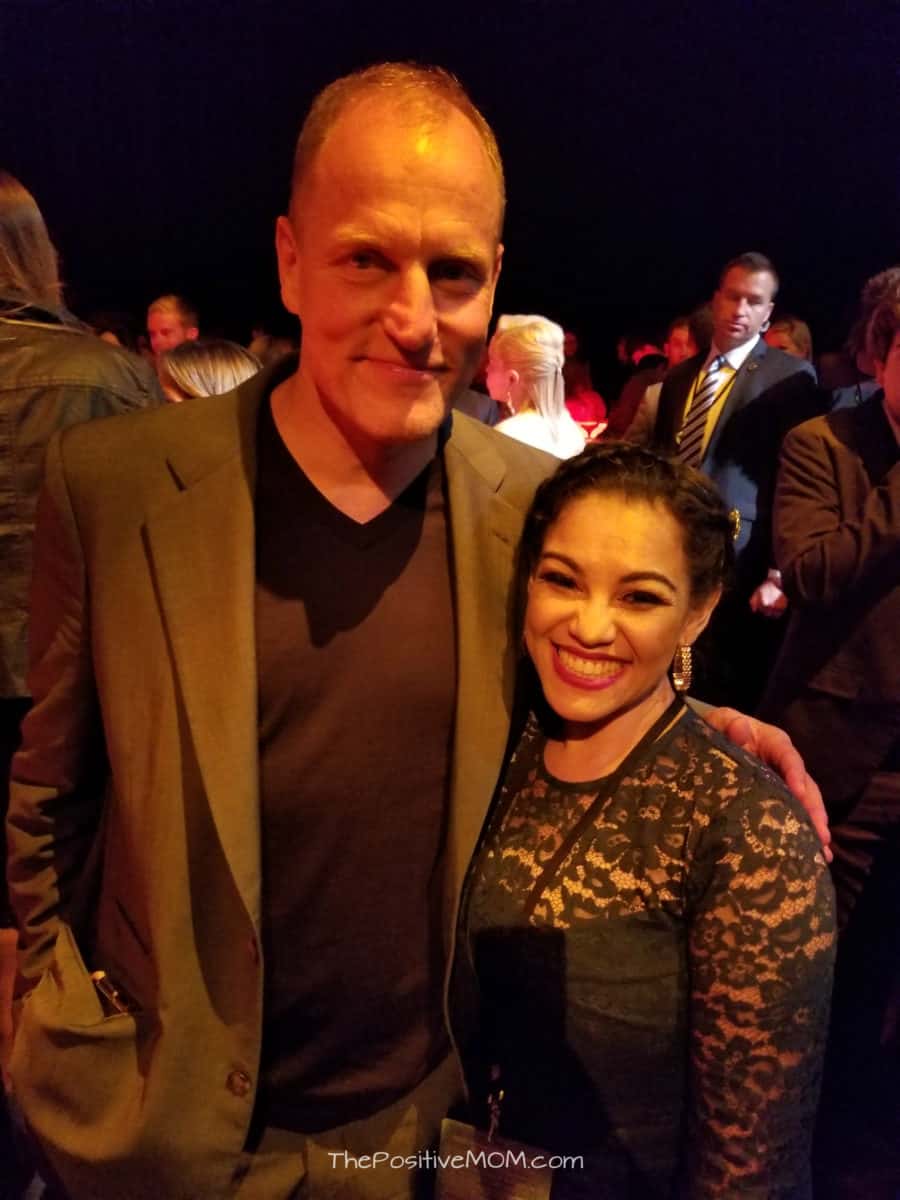 To make it even more special, we were also invited to the premiere after party.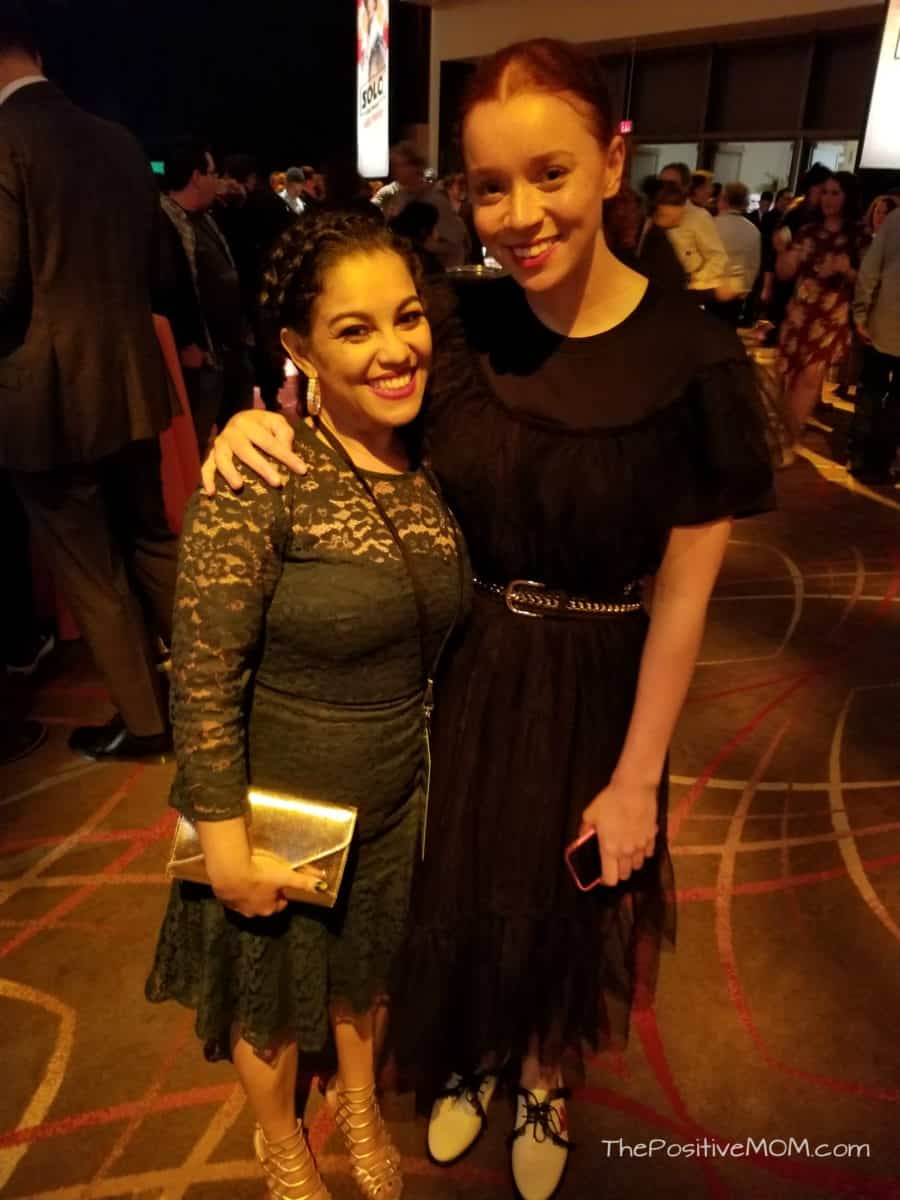 Joonas Suotamo is so 7 feet tall, so at 4'8″, I was quite low in the picture we took together. His guests for the premiere were amazing and I think I found a new bestie!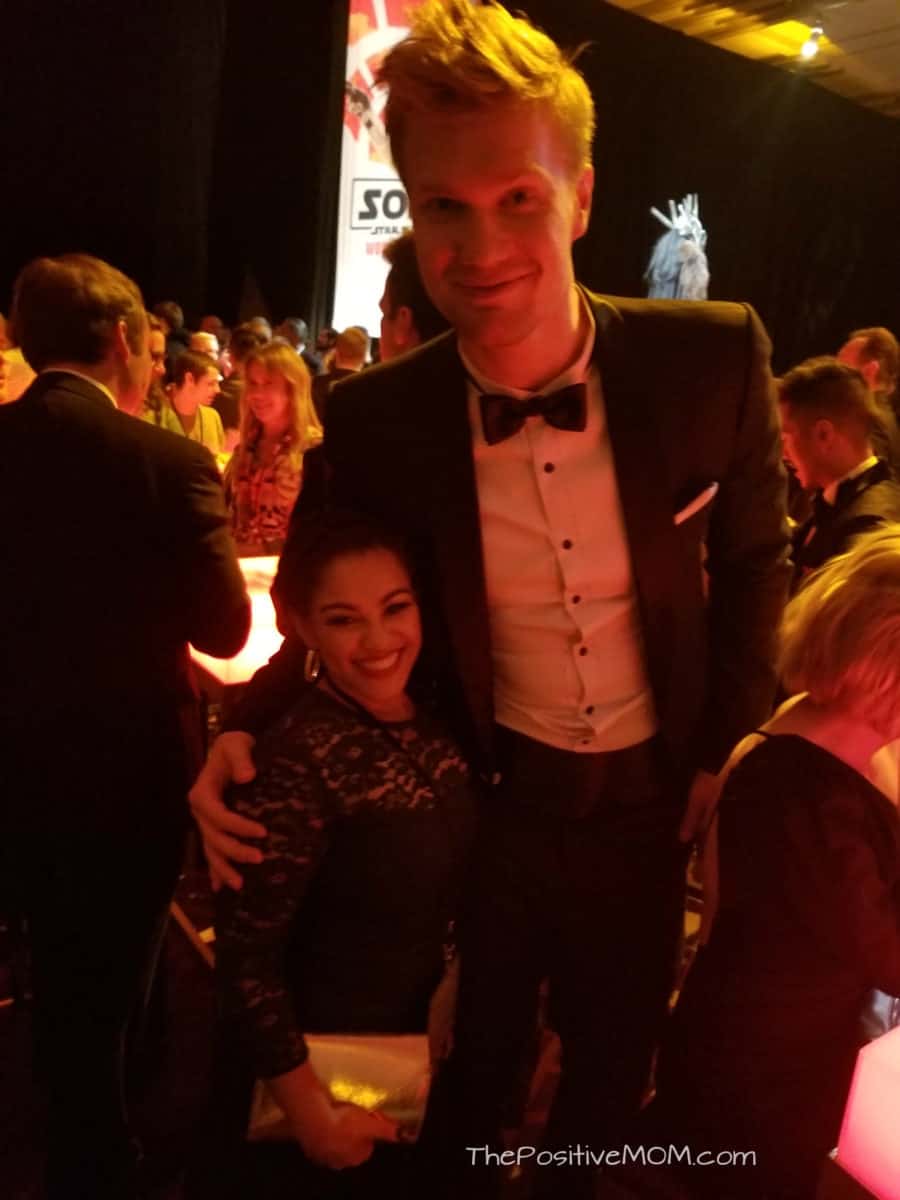 I mingled with many of the stars of SOLO: A STAR WARS STORY.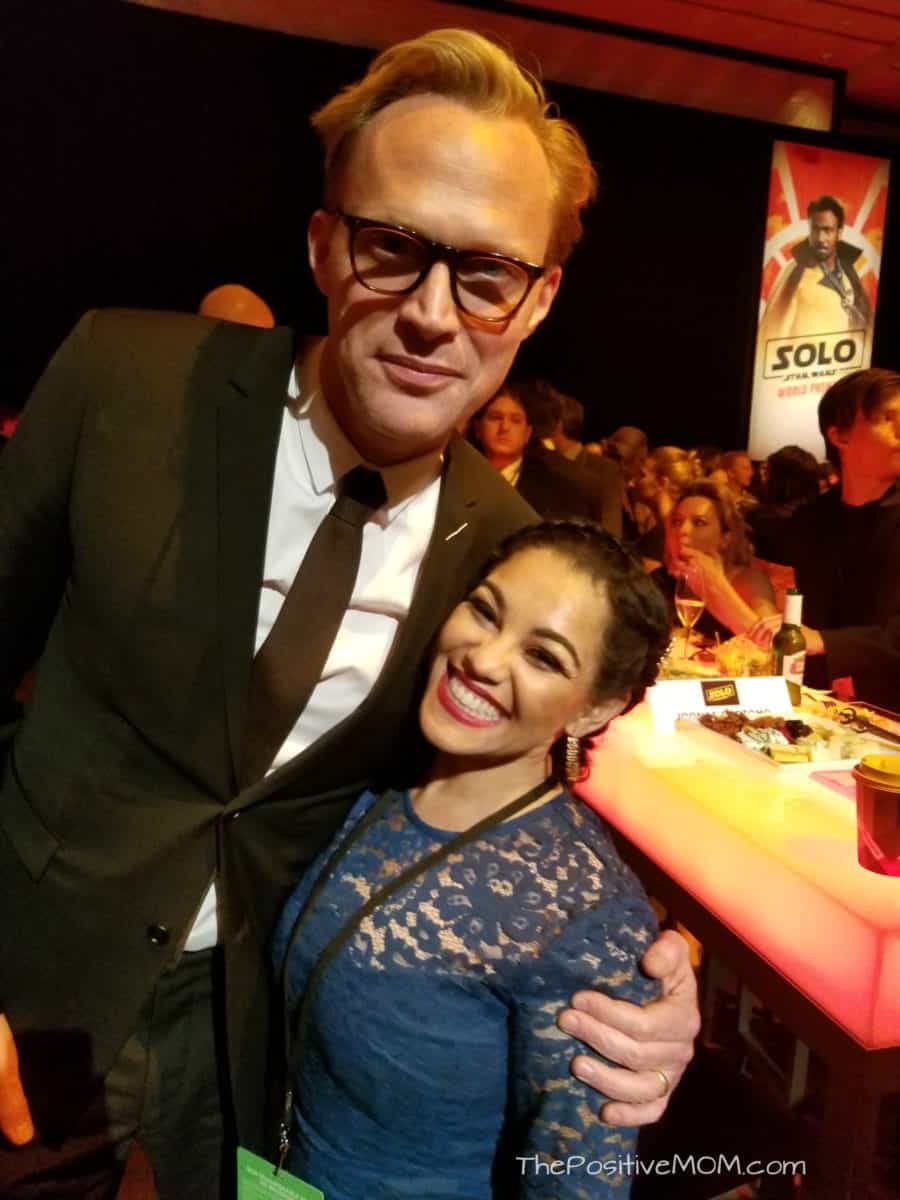 I chatted with Woody Harrelson, Paul Bettany, Joonas Suotamo, Peter Mayhew and even the legendary Mark Hamill – our favorite Jedi in the galaxy.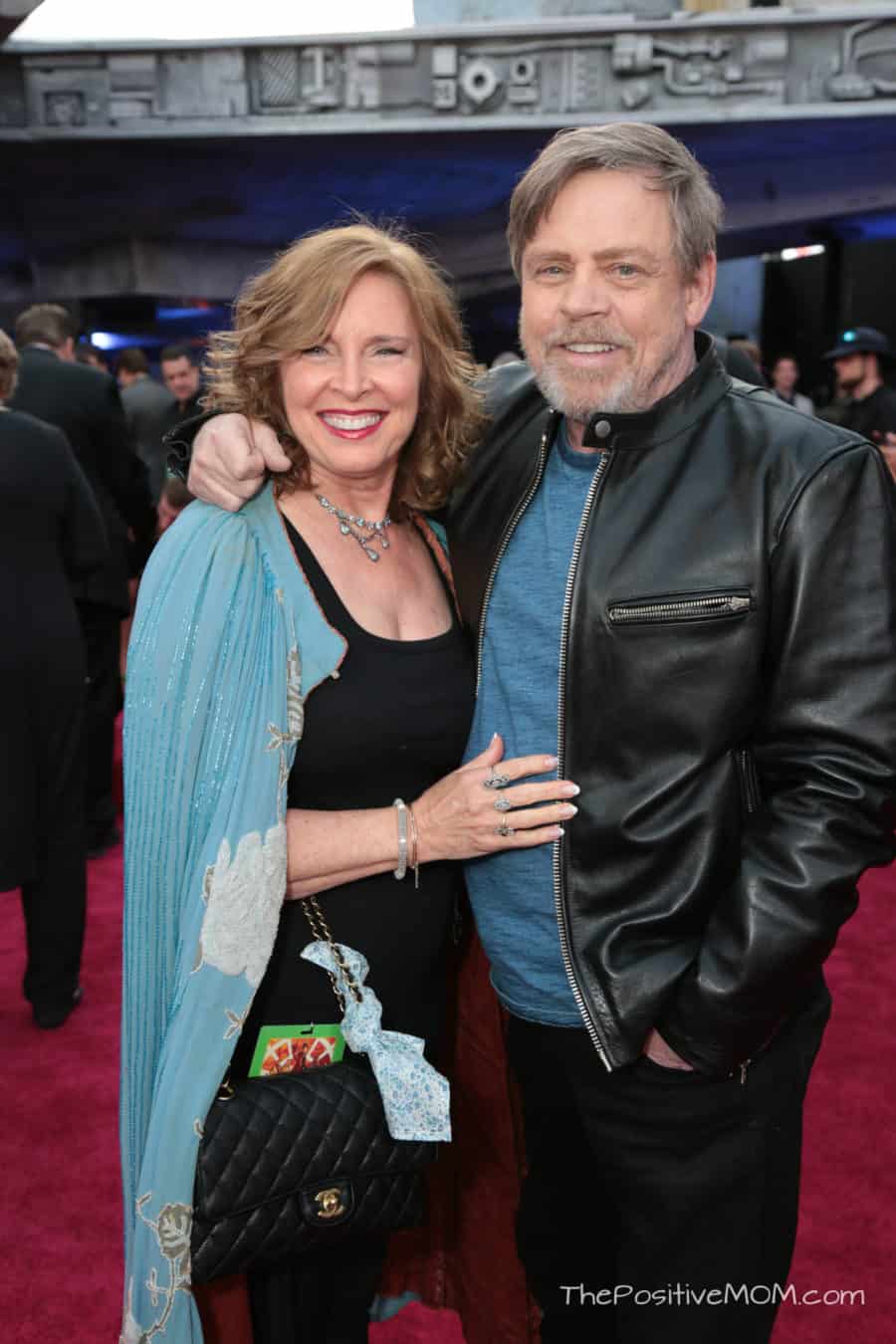 To say that this night was epic is an understatement and I got to enjoy it with some of my favorite friends and my favorite celebrities.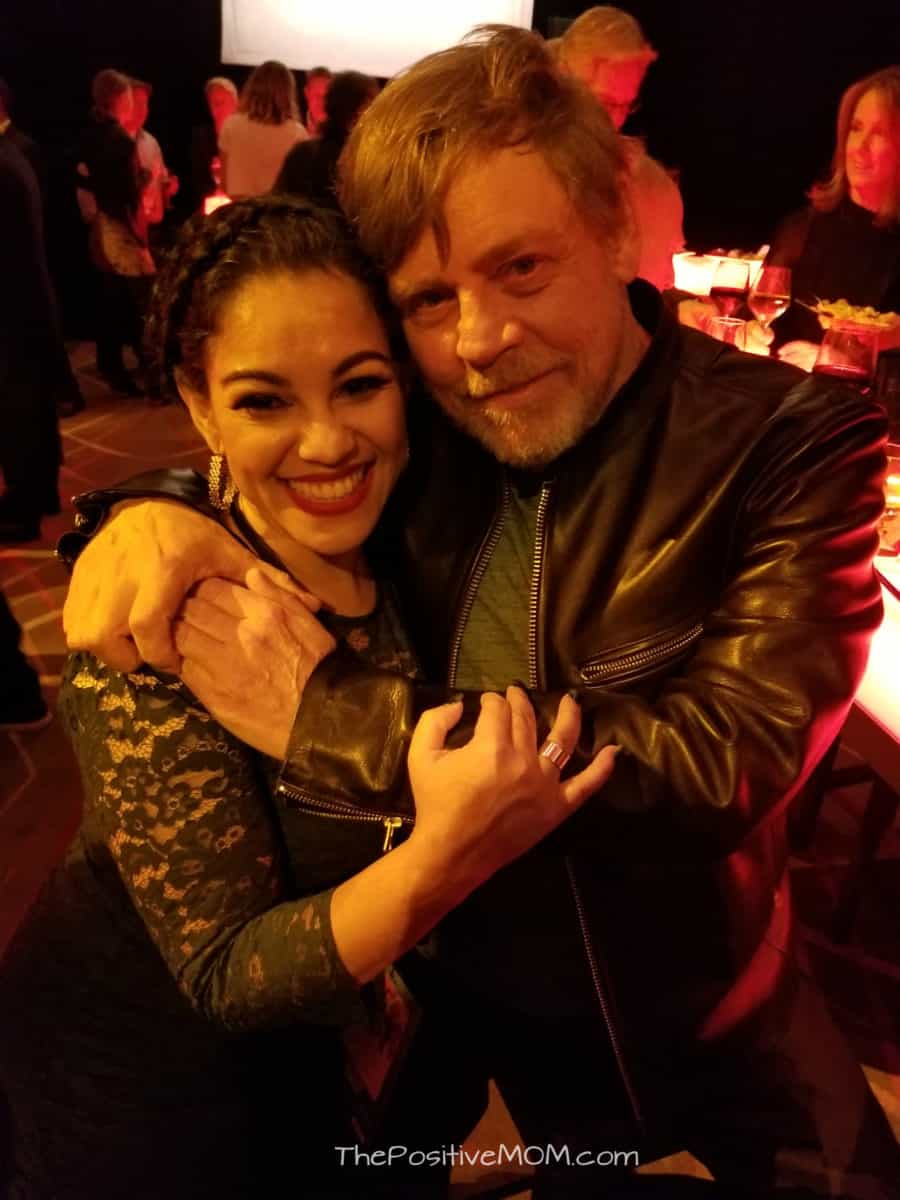 Stormtroopers were present to represent the Empire, as well, and even though I'm a REBEL, they couldn't resist my charm!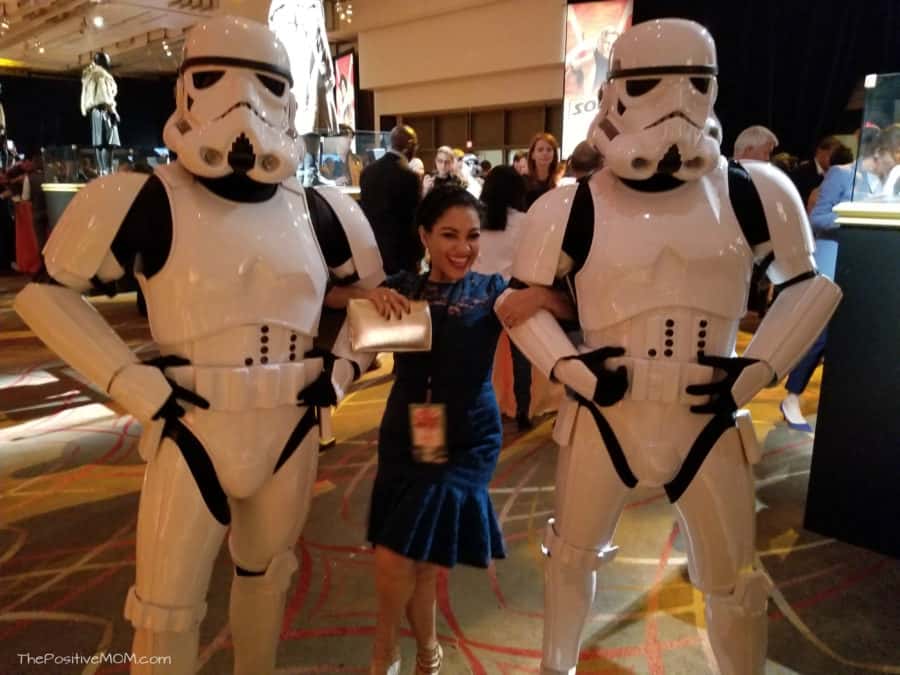 SOLO: A STAR WARS STORY will be in theaters everywhere on May 25th and I'm excited that you'll learn more wisdom from Han Solo, laughing, and enjoying this family-friendly Star Wars adventure!

You can follow the latest updates by visiting the official SOLO: A STAR WARS STORY site, following STAR WARS on Instagram, following STAR WARS on Twitter, and liking STAR WARS on Facebook. Make sure you follow the conversation along with #HanSolo and #HanSoloEvent.
[ela]