I had the honor of covering Steve Harvey's Act Like A Success conference in Washington D. C., a life-changing event presented by Strayer University, as part of "The Success Project;" a movement that has the purpose to remove perceived barriers to success and to help us chart our own personal path and definition of success.
Strayer University believes that "education is the transformer for self-worth and net worth," and this inaugural Success summit was truly a transformational "wisdom fest" not only because of the insights and powerful speakers, but also because of the people who were attracted to attend.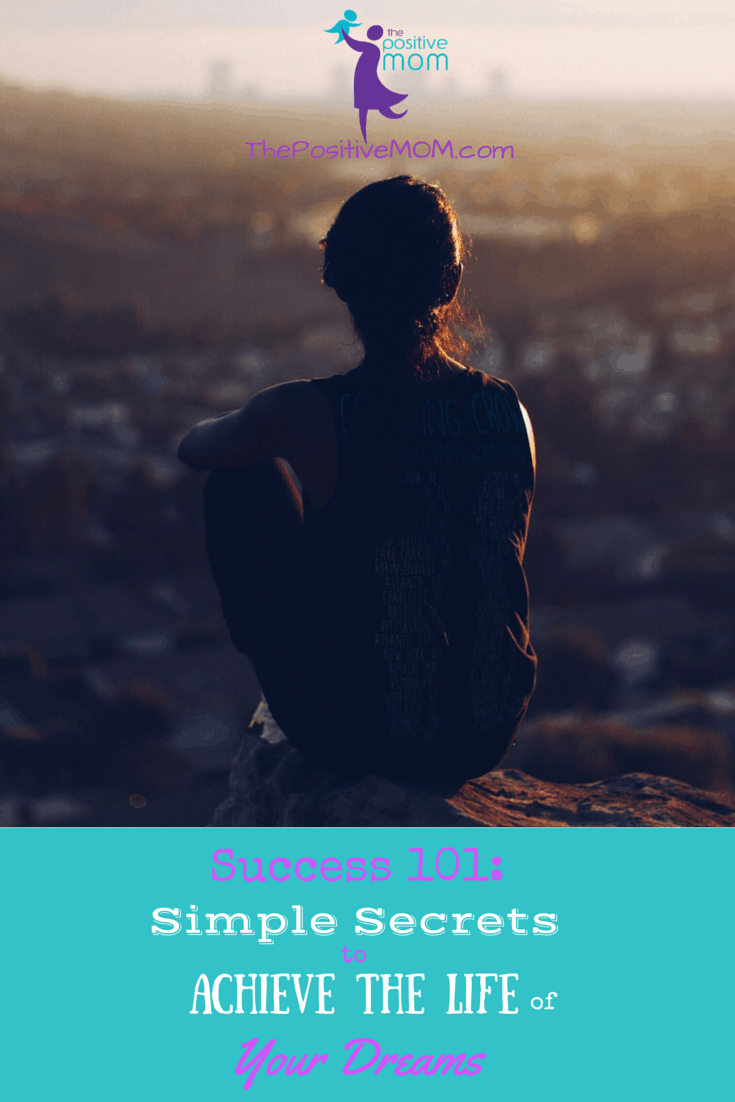 Lisa Nichols, Doreen Rainey, Patrice Washington, Paul C. Brunson, and many other powerful self-made speakers, shared their authentic journey and poured the brilliance of their soul into a talented audience, eager for breakthroughs. In my notes, I collected 147 success nuggets to inspire you to succeed and achieve the life of your dreams:
Your gift is the thing you do the absolute best with the least amount of effort.
You have to dream a dream so big, that not achieving it is unimaginable.
There is no progression without opposition.
On the heels of failure, you can find great success.
Keep your eye on the vision, not on your current circumstances.
Always ask yourself "WHY" and if you know that answer, the HOW will make itself known.
Stop searching. Everything you need is inside of you.
Success is like a marathon: whether you finish first or last, you cross the same finish line.
Success is paid in full…in advance.
Your passion is your permission to pursue your purpose.
You cannot produce big dreams from a victim mentality. You produce big dreams from a position of power.
Stop reading statistics. Be the "1 out of 25" and follow your dream anyway!
If you change your attitude, you can change your attitude.
Without a vision or dream, you shall perish.
Today is a new day! Look at it as another chance to get out there, take chances, and accomplish your goals.
The steps to become rich and successful are the same as not succeeding. The direction makes the difference.
Gratitude is the secret key to receiving.
If you want to quit your 9-5, you must be prepared to hustle 24/7.
Being committed is only half the battle. Staying committed is what produces the desired results.
The road to success is always under construction.
Dreams need action.
You can't be foolish and successful at the same time.
The joy is in the journey.
The more open you are, the faster you will realize your dreams.
Your ability to take action and your results show your faith.
Being BOLD is imperative as an entrepreneur.
You steal your own dreams from yourself when you allow the voice of doubt to rise above the voice of optimism.
If you want your YES to have value, learn to say NO.
Your dream needs to be so big that no one could get in your way.
Don't let fear freeze you.
The more grateful you are, the more God will give you to be grateful for.
Accountability increases development by 80%
We all have the same amount of time. Be intentional deciding what to do with yours.
Don't just memorize the Scriptures, apply them!
Real investors won't invest in your business unless you've failed a few times.
Stop living an old story that doesn't support you.
Share your vision board with people that can make your dream a reality.
You don't need to know the what or the how: wish, dream, imagine, work for it.
Faith is the belief in things you can't see.
Having a plan helps you decide whether you need to say yes or no.
Knowing what you don't know is as important as knowing what you do know.
Stop sharing your BIG dream to SMALL-minded people.
The dream is free, the hustle is sold separately. You must put in work to make your vision a reality.
Stop trying to make ordinary people EXTRA ordinary.
Your career is what you're paid for. Your calling is what you're made for.
It's only a failure if you keep doing the same thing over and over, if not, it's just a lesson.
It's not your season to harvest if you haven't planted.
The dirt on your seed is necessary. Growth happens after you push through challenges, set backs, and failures.
All the events in your life are a mirror image of your thoughts.
Identify SMART goals: specific / measurable / achievable / realistic / time related
True genius lies in simplicity.
The only person we should compete against each day is ourselves.
The first step toward your vision is to write down and make it simple.
To be a success, you must educate yourself: read, take classes, identify your weaknesses.
Your conviction and your convenience don't live on the same block.
Your poor decisions sabotage God's plan for you.
Happiness is the key to success.
If you don't know your worth, you're allowing someone else to determine it
The ego Edges God Out.
Your dreams are who you are, what you are, and where you are going.
Fear is not meant to stop you, it's meant to humble you, to prepare you, to wake you up!
It's only work if there's some place else you'd rather be.
Never let ego take over. The right attitude is the first step of any success story.
Successful people pay it forward.
When you're visualizing where you're going, all you need to see is the NEXT step.
God doesn't give you what you want, He gives you what you believe.
Stand up for who you are and what you believe in.
Release your family from the way you think they should be and let them be.
The first step to greatness is commitment.
Do it imperfectly. Your imperfection could be someone else's blessing.
When you know more, you do more.
The answer to your success and life riches has been in you since birth.
You won't be successful until you are tired of being broke.
Don't ever be afraid to put yourself in a lesser position so that you can learn something from someone who knows more.
Why + How = WOW
Don't blame others or expect them to understand your vision. God gave it to you, not them.
Be clear about what you want and it will start to show up
The 4 areas of holistic success are: health and wellness, finance and business, spirituality, and relationships.
Being around another dreamer can push you when you forget how to dream for yourself.
You have to visualize it before you realize it.
No idea is exclusive to one person. It belongs to the person who actually takes action.
When God sees what you're working on, He sees what you're waiting on.
Speak to your future you, who you are becoming.
You need a dream so big that you will need God to achieve it.
Don't be successful in spite of your story, be successful because of it.
If you can imagine it, you can have it.
Effective leaders care about their team. Service brings success.
Don't ask "why me?" Ask "what can I learn?"
Success in not in the millions you have, but in the happiness you have at doing something you love.
Fulfilling your dream may difficult but it's doable!
Be flexible about how you do things but not why you do things.
Ask. Believe. Receive. Then get to work!
Never allow what you want to have to negate what you already have.
You have to give up something to get something.
The only difference between being rich and being poor is mindset.
You have to give more than you've ever given, do more than you've ever done, to go where you've never been.
Other people's perception of you is none of your business.
Live unapologetically.
A successful person's life is not about getting more, is about doing more.
Your dream has to mean more than your embarrassment.
Stop thinking you need to have all your ducks in a row before you get started.
Obstacles is what we see when we take our eyes off our goals.
Those who make excuses will never succeed.
Say "I have nothing to hide, nothing to protect, nothing to prove, and nothing to defend."
Holistic success requires your absolute intentions.
When life gets too hard to stand, it will knock you to your knees.
You never fail unless you quit.
You need to be around people who make you a little uncomfortable so they can help you stretch.
It's not who you know, but who knows you that matters.
To be a success, you must handle your own light (and that includes the naysayers!).
Anything is possible as long as you pray and persevere.
Your current employer is the investor in your dreams until you can go on your own.
If plan A doesn't work, get another plan A. Don't waste your energy on a plan B.
Surround yourself with the right people.
Don't let what you can do stop what you can have.
Automate the little things so that you can be present for the big things.
Be honest and admit when you need help.
It's not just about the money, it's about the impact…but the money is still important.
Success has to be willing to be transparent.
Be the kind of person who attracts rather than repels others.
Decide that you are nervous, not afraid.
Successful people build great partnerships and relationships
When you allow yourself to change your mindset, you can attract and receive what you want.
Stop reading the success stories and write your own.
When you share, you become immortal.
success is never about ourselves.
Rationalizing = rationing out lies.
Someone's lack of planning need not become your emergency.
There's always someone watching you who is in a position to bless you.
What you verbalize, you magnify and magnetize.
If you are serious about your calling to inspire, motivate, or transform others, you can't do so living paycheck to paycheck.
The best thing about your childhood is that it's over. Get over it and take responsibility for your own success.
Actions only matter when they are sustainable.
Stop waiting, complaining, and finding excuses. It's all about taking the first step.
Find a mentor or a coach who can share the journey with you.
Sometimes you have to take two steps backward in order to move forward.
If you're asking whether you are doing the right thing, you're probably not.
When you face your fears, you realize they aren't as big as you thought they were.
Your power is in your uniqueness.
The influence you have in your community is based on the connections you have outside of your community.
The higher your standards, the higher the quality of your life.
Get toxic and mediocre people out of your life. Some people are meant to be loved at a distance.
Be great at ONE thing and become laser-focused on it.
The most effective form of networking: "give, give, give,give… and [maybe] ask."
not teaching from theory but from experience.
Belief is everything. You will succeed or fail based on your belief.
Your beliefs become your thoughts, your thoughts become your actions, and your actions become your results.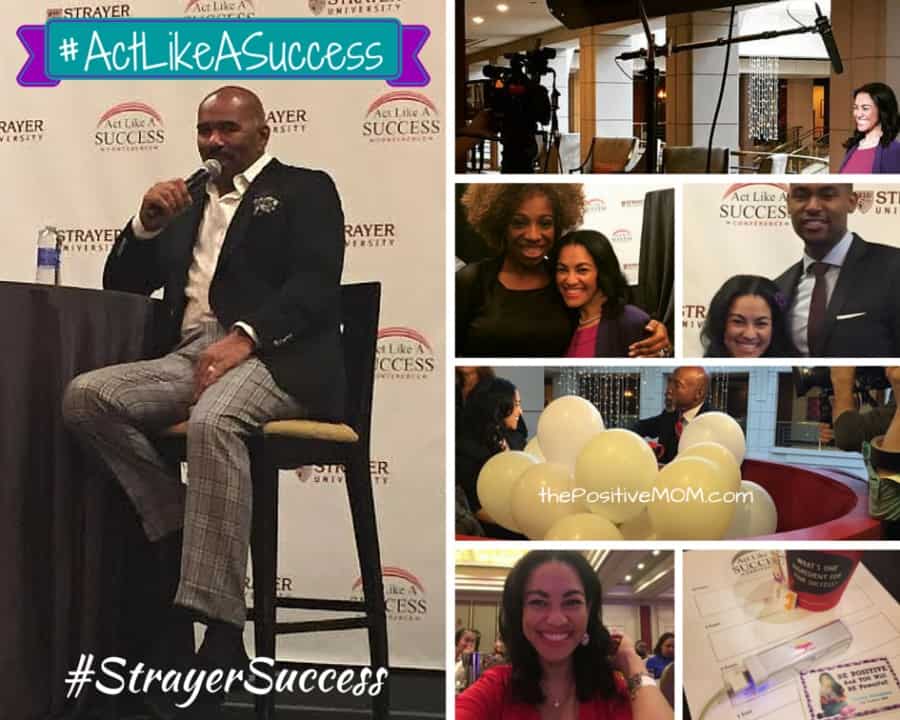 As you can guess, the first #StrayerSuccess Summit was an absolutely empowering experience. I'll be writing more about my favorite experiences later, like chatting with Strayer University president, Dr. Michael Plater, inside of a tea cup, interviewing Steve Harvey during an exclusive press conference, and making a vision board with @StrayerU. Stay tuned!
What 3 secrets to success do you chose to live by, use as affirmation, or implement this week?
I can't wait to hear how you will act like a success, think like a success, and BE a success!
[ela]