A few months ago, I wrote a Disney Fan Bucket List and one of the items in it was "walking the red carpet for a Marvel movie." Imagine my awe when I check my inbox and see this subject line:
Marvel Studios Invites You to Los Angeles!
My heart dropped and I felt it in my stomach. Marvel Studios!!! And I hadn't quite processed that yet when I started to read the message:
We are looking to invite 25 of our top Bloggers to Los Angeles from Sunday, April 22nd – Tuesday, April 24th to walk the red carpet at the AVENGERS: INFINITY WAR (opening in theatres on 4/27) premiere!
Okay. I have walked the red carpet twice for Walt Disney Studios movies (Alice Through The Looking Glass and Queen of Katwe) and once for a Pixar movie (Oscar-winning Coco), and I can say these experiences make the list of top most memorable experiences in my life – and not only this is going to be MY FIRST MARVEL RED CARPET PREMIERE, it's for the World Premiere of AVENGERS: INFINITY WAR!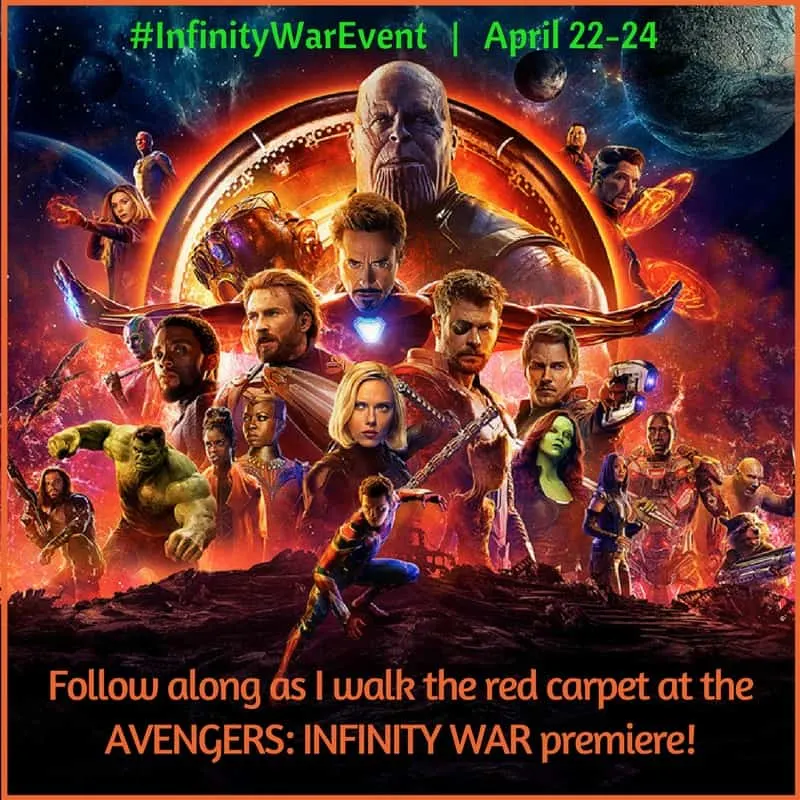 AVENGERS: INFINITY WAR is the most awaited and celebrated movie in Marvel Studios history and I get to see the movie at El Capitan Theatre with the cast and filmmakers.
I was shocked to find out that I'll be in the room when the cast of AVENGERS: INFINITY WAR watches the film in its entirety for the very first time.
Iron Man, Thor, the Hulk and the rest of the Avengers unite to battle their most powerful enemy yet, Thanos. On a mission to collect all six Thanos plans to use the artifacts to inflict his twisted will on reality. The fate of the planet and existence itself has never been more uncertain as everything the Avengers have fought for has led up to this moment.
Marvel Studios' AVENGERS: INFINITY WAR is an unprecedented cinematic journey ten years in the making and spanning the entire Marvel Cinematic Universe:
Iron Man The Incredible Hulk, Iron Man 2, Thor, Captain America: The First Avenger, Marvel's The Avengers, Iron Man 3, Thor: The Dark World, Captain America: The Winter Soldier, Guardians of the Galaxy, Avengers: Age of Ultron, Ant-Man, Captain America: Civil War,Doctor Strange, Spider-man: Homecoming,Guardians of the Galaxy: Volume 2, Thor: Ragnarok, and Black Panther.
"Avengers: Infinity War" brings to the screen the ultimate, deadliest showdown of all time. The Avengers and their Super Hero allies must be willing to sacrifice all in an attempt to defeat the powerful Thanos before his blitz of devastation and ruin puts an end to the universe. I am just praying that my favorite Avenger doesn't die as people are speculating.
Anthony and Joe Russo direct the film, which is produced by Kevin Feige. Christopher Markus & Stephen McFeely wrote the screenplay. Louis D'Esposito, Victoria Alonso, Michael Grillo and Stan Lee are the executive producers.
And speaking of Victoria Alonso, EVP of Visual Effects and Post-Production of Marvel Studios, I'll be meeting with her to talk about her role at the company and the importance of STEM. What an incredible honor!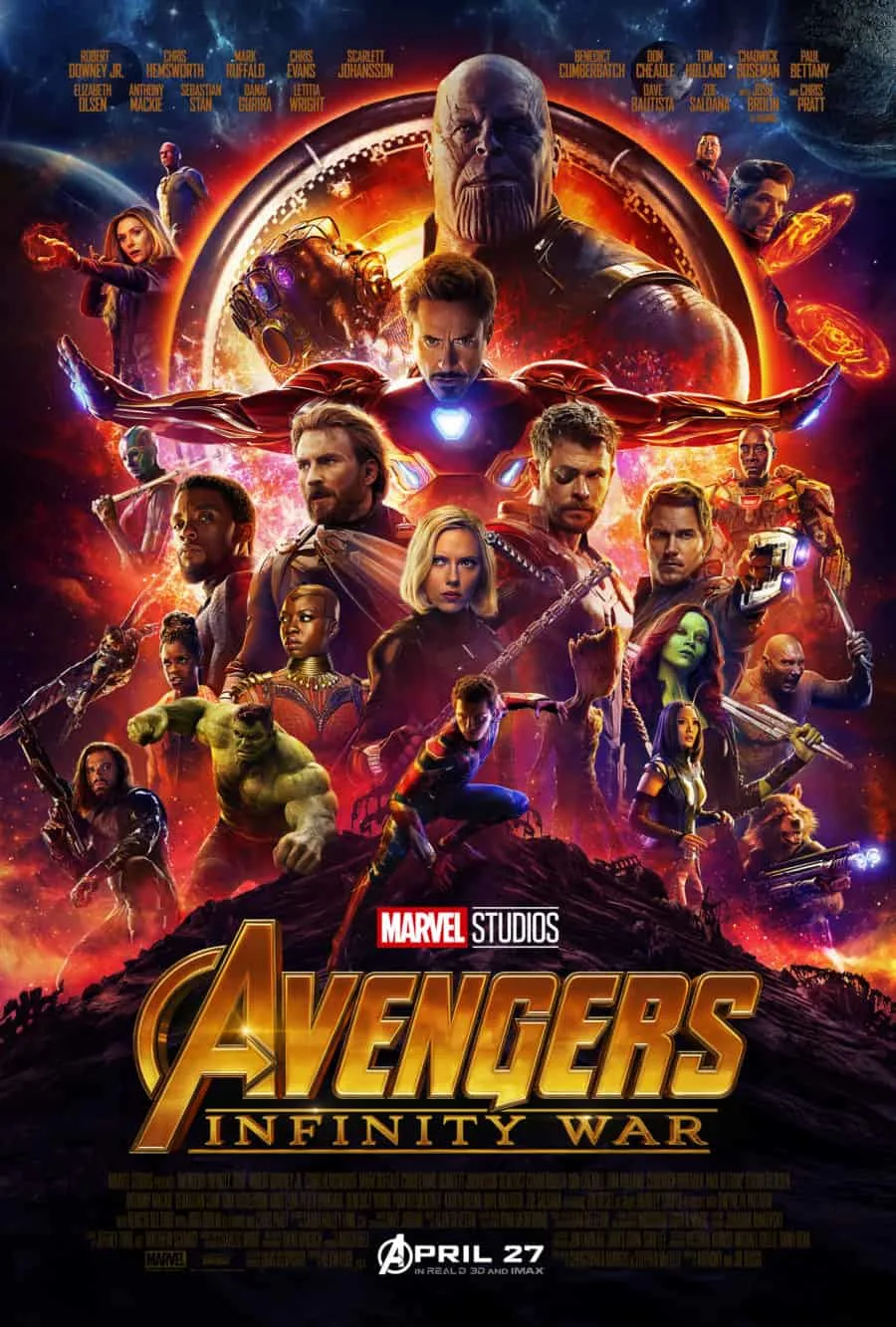 I'll also visit Disney's Grand Central Creative campus to learn more about the new AVENGERS: INFINITY WAR products being released. Eeeek.
I've been planning some outfits inspired by some of my favorite Avengers (both male and female), and though I ordered the most amazing dress, my chest turned out to be too "full" for it. Stay tuned on my IG posts and stories for updates!
And speaking of favorites, I'm also attending a Black Panther bonus showcase and a Q+A with Executive Producer Nate Moore!!!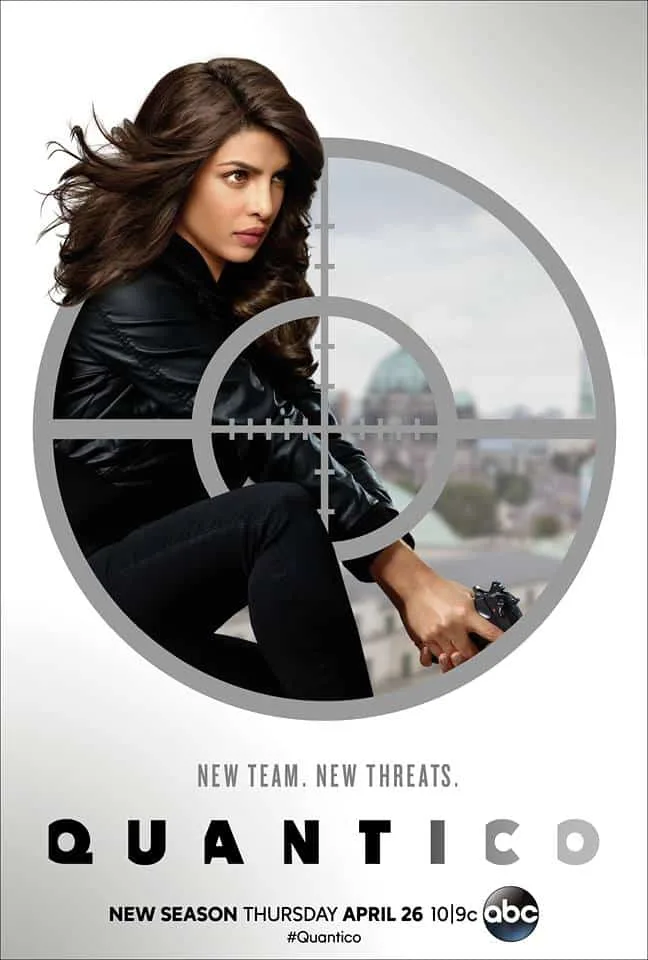 Last, but not least, I also get to have breakfast at the ABC Building, while I screen the first episode of QUANTICO Season 3, followed by a Q&A chat with Executive Producer and Showrunner Michael Seitzman and Marlee Matlin ("Jocelyn Turner"). Let me know if there are any questions you'd like me to ask!
I am so grateful for all these experiences. This all-expense-paid trip to Los Angeles also includes staying at the Sheraton Universal Hotel, where the stars stay, as well as meals and transportation. I feel really blessed.
Stay up to date by visiting the official Marvel AVENGERS website and stay connected by following AVENGERS on Twitter, liking AVENGERS on Facebook, and following AVENGERS on Instagram. Be also sure to follow the hashtags #InfinityWar and #InfinityWarEvent.
And make sure to check out my fabulous blogger friends: Tessa Smith of Mama's Geeky, Ari Adams of Love, Peace and Tiny Feet, Ruth Veltoro of Viva Veltoro, Victoria Armijo of Simply Today Life, Kathy Headrick Hodson of A Mom's Impression, Ashley Swift of Momma's Rambles, Rachel Ferrucci of Tools 2 Tiaras, Tammilee Anderson Tillison of Tammilee Tips, Deanna Underwood of Honey + Lime, Jana Seitzer of Whisky n Sunshine, Carol Jones of All Mommy Wants, Tania Lamb of Lola Lambchops, Taty Pradilla of Cool Moms Cool Tips, Amiyrah Martin of 4 Hats and Frugal, Amanda Shute Taylor of Guide 4 Moms, Amy Fulcher of As The Bunny Hops, James Zahn of The Rock Father, Silvia Martinez of Mama Latina Tips and Disneylandia Al Dia, Leanette Fernandez of Funtastic Life, Sara Wellensiek of Mom Endeavors, Louise Bishop of Mom Start, Colleen Padilla of Classy Mommy, Melissa Weintraub of The Momihood Chronicles, and Kasandria Reasoner of Southern Bella's Ways.

Quantico image by ABC
Elayna is a homeschool educator, single mom of 4, founder of the Positive MOM Community, award-winning Storyteller, Story Strategist, and Student of Pain. She's a bestselling author, internationally acclaimed keynote speaker, and 3x TEDx speaker. To receive a gift from Elayna, click HERE.

Want to support the Positive MOM blog?
The mission of the Positive MOM blog is to help moms break trauma cycles, find peace, and feel emotionally whole, so they can practice supportive parenting and create a positive and healthy environment for their children. If you found Elayna's content valuable, please consider donating a love offering to enable her to keep creating content and helping more moms worldwide. Donate HERE.