Filmmakers, voice talent, and special guests came together on November 8, 2017 at Hollywood's El Capitan Theatre for the marigold-carpet premiere of Disney•Pixar's "Coco," which will be opening in U.S. theaters on Nov. 22, 2017. And guess who was one of these very special guests?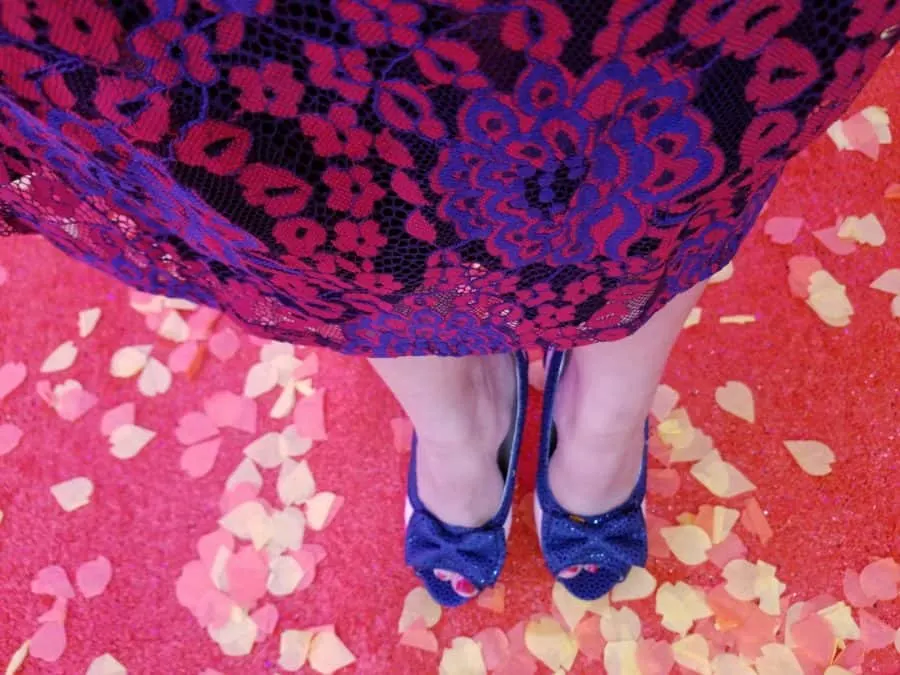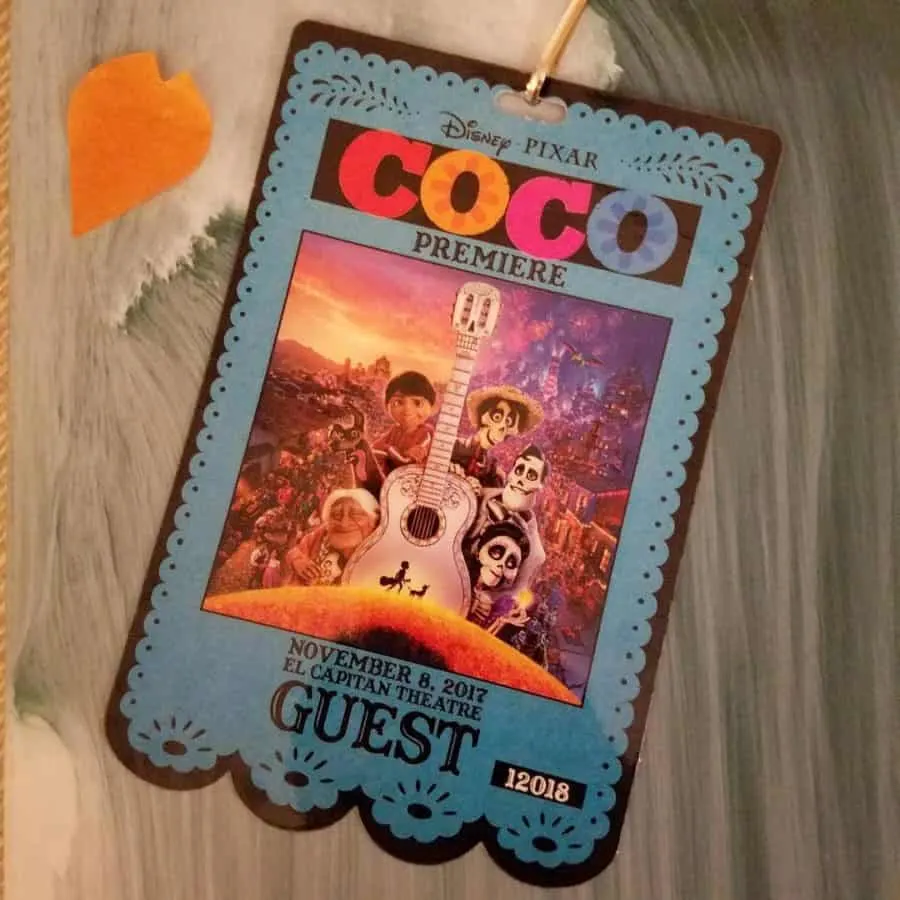 Me!!! Can you believe it?
It is surreal to admit this wasn't my first Red Carpet. I walked the covered streets of Hollywood before for Alice Through The Looking Glass and Queen of Katwe. The Coco premiere experience was very different in many ways.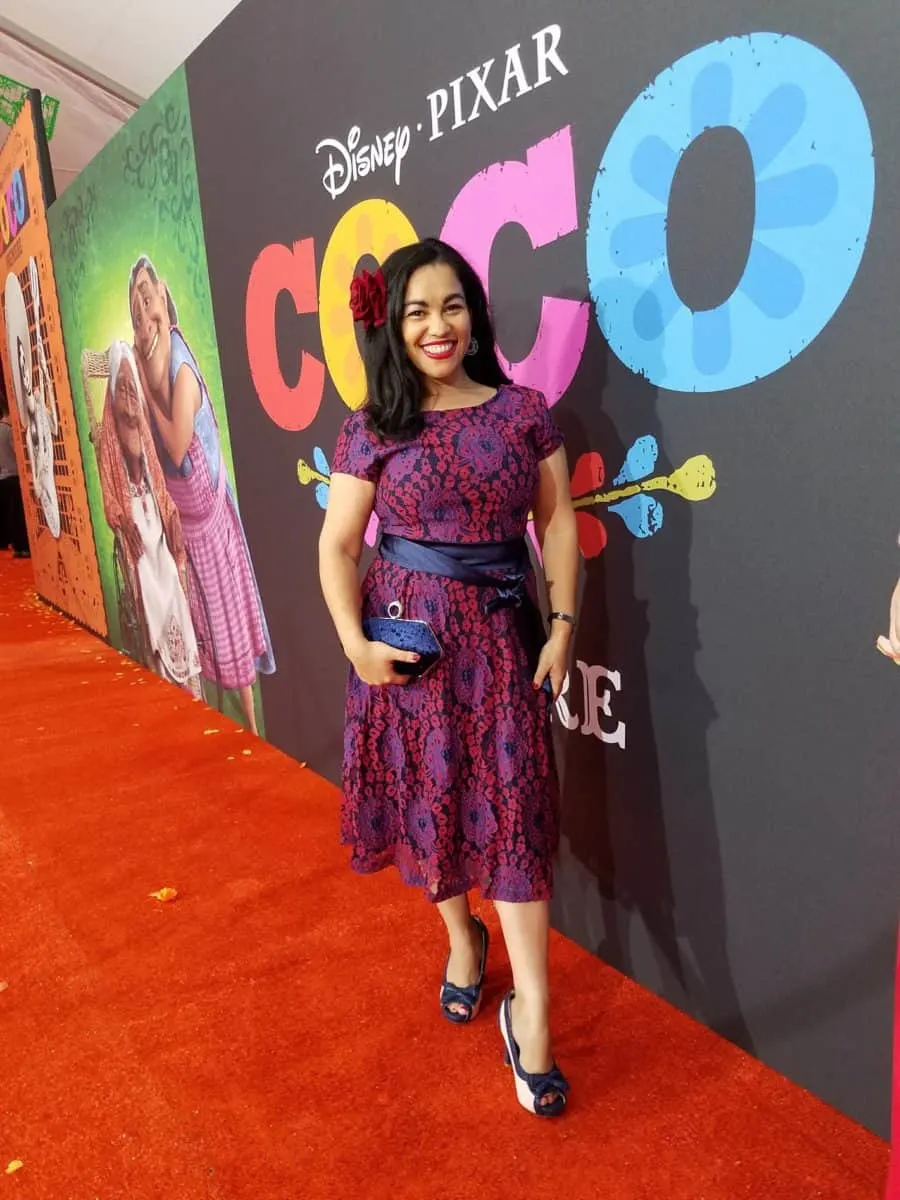 First, we had a Red Carpet party before the movie, rather than an after party. I really loved that because I got to mingle with the celebrities as they arrived in the vibrant atmosphere.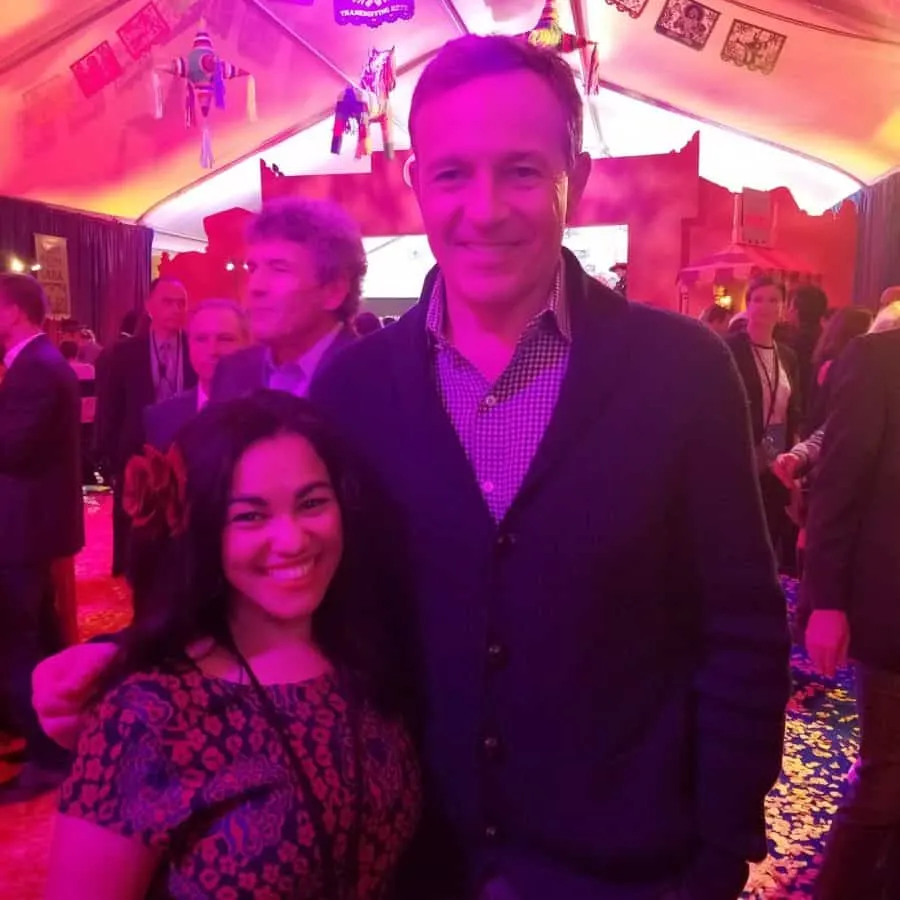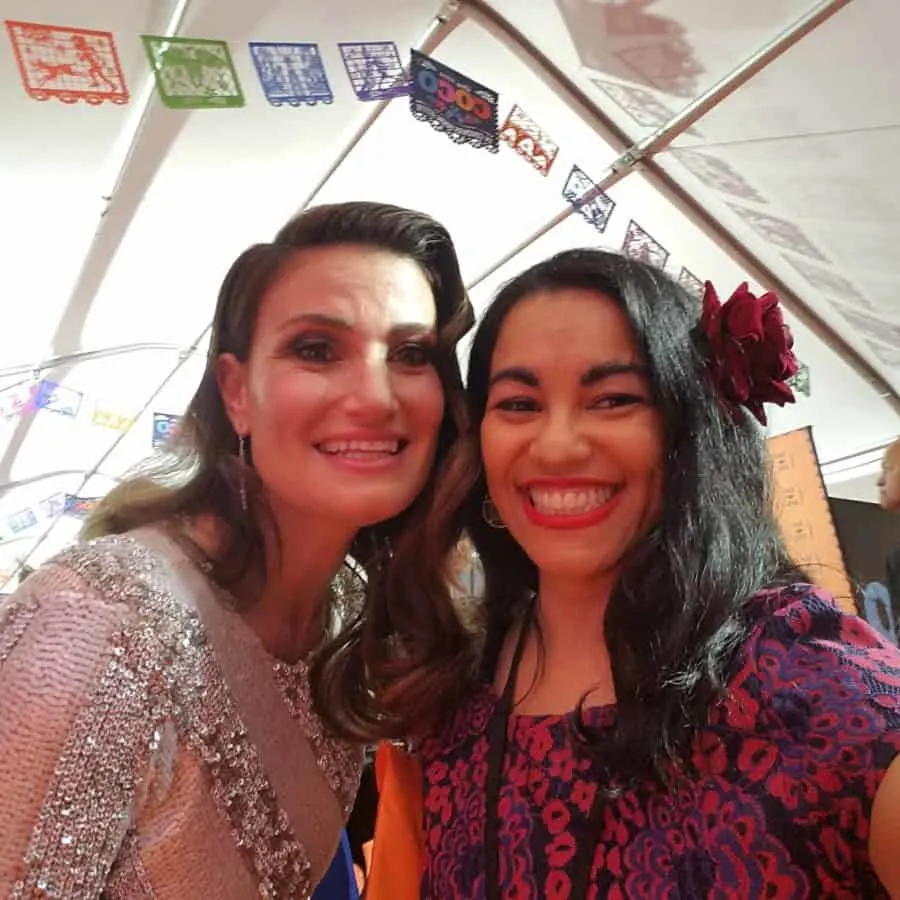 I had met Bob Iger for the Beauty and The Beast event, but it was very pleasant to chat with him again amidst the sound of Mariachis, the smell of traditional Mexican food, papel picado and piñata decor. There was a face painting station, a virtual reality experience, and many fun photo opps. And, of course, my children were in awe when they saw my selfie with Frozen's Queen Elsa of Arendelle herself, Idina Menzel. She is so sweet!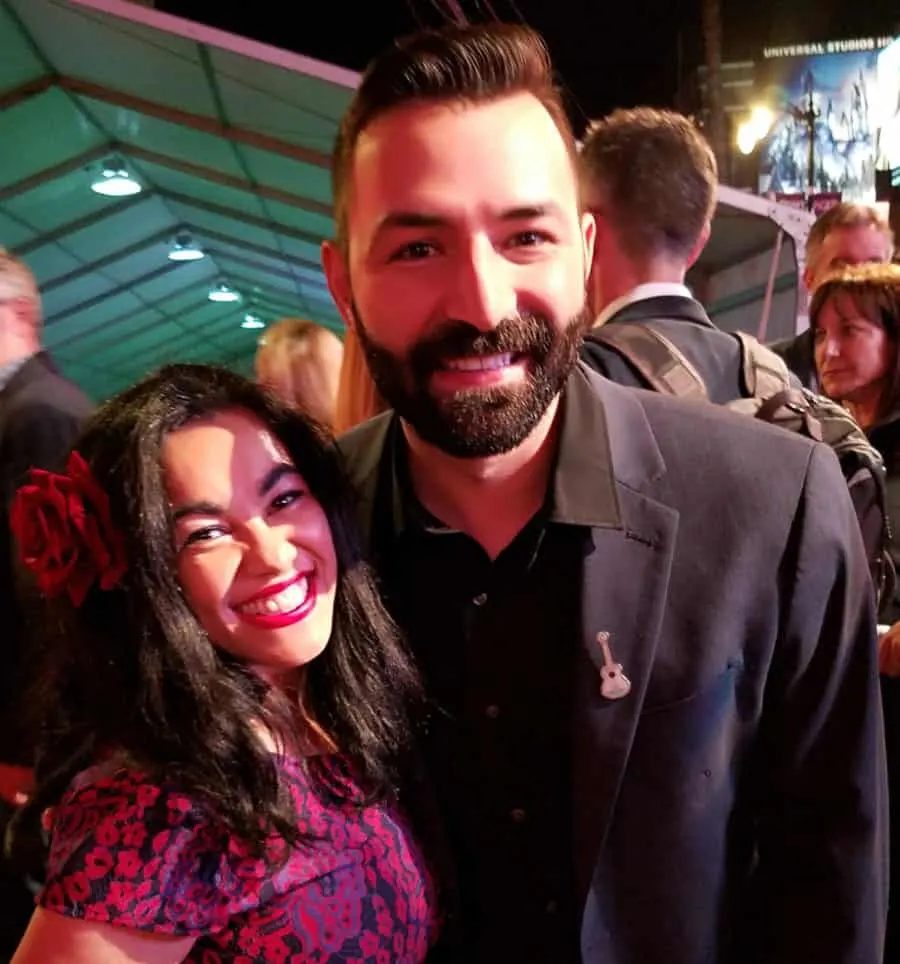 And my selfie with writer and co-director of Coco, Adrian Molina, was really special because this was the night his vision came to life in the US (the world premiere happened in Mexico on October 27th). Stay tuned for my interview with him, along with Director Lee Unkrich and Producer Darla K. Anderson!
I also chatted with John Lasseter, Alanna Ubach (voice of Mamá Imelda), Benjamin Bratt (voice of Ernesto de la Cruz), and Anthony González (voice of Miguel), but I didn't have access to my phone anymore!
The full all-Latino voice cast for Disney•Pixar's "Coco" also includes: Gael García Bernal, Renée Victor, Jaime Camil, Alfonso Arau, Herbert Siguenza, Gabriel Iglesias, Lombardo Boyar, Ana Ofelia Murguía, Natalia Cordova-Buckley, Selene Luna, Edward James Olmos, Sofía Espinosa, Carla Medina, Dyana Ortelli, Luis Valdez, Blanca Araceli, Salvador Reyes, Cheech Marin, Octavio Solis, and John Ratzenberger.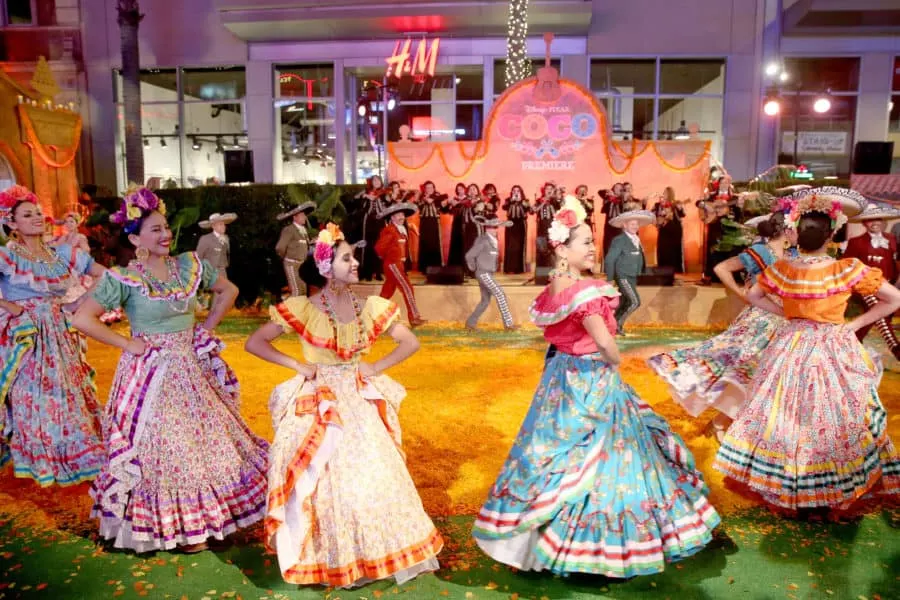 Besides the marigold red carpet (I called that it would be marigold, too!), we were singing and dancing along our favorite Mexican classics and it was such a colorful celebration of life, tradition, and family love. That was definitely fitting because it embodies what Coco is all about.
Coco is the family film of the year. My family is in love with the characters, the story, and the rich animation. Here's a bit more about the movie:
Coco is a Celebration of Life
In Disney•Pixar's "Coco," aspiring musician Miguel (voice of Anthony Gonzalez) teams up with charming trickster Héctor (voice of Gael García Bernal) on an extraordinary journey through in the stunning and colorful Land of the Dead. Whether you celebrate El Día de Muertos or have very little knowledge of what it represents, Coco will inspire you to celebrate life in a more meaningful way.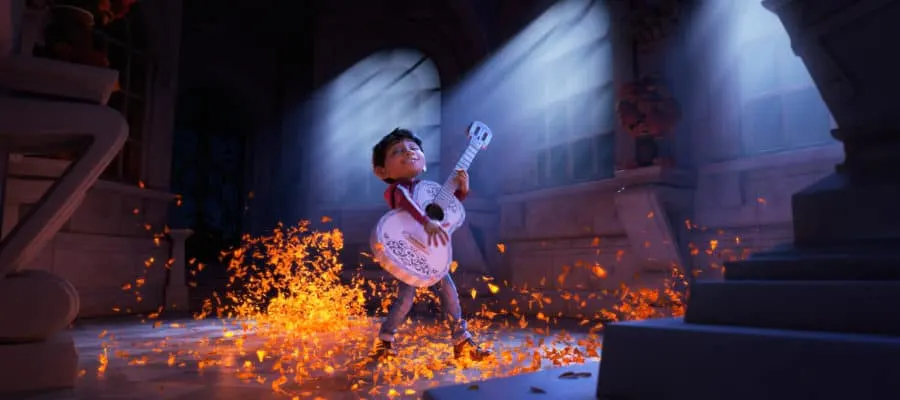 Some of the characters are skeletons, but my 4-year-old was not scared. She loved every minute of the movie, cried when we cried and laughed when we laughed. But above all, it was another opportunity to discuss what we believe about life and death, and how life must be cherished.
Coco is about how you live and how you want to be remembered, no matter what your beliefs are about the afterlife. Coco is an empowering call to action to follow your dreams and seize your moment.
Coco Honors Family Traditions
No matter where you are from or what your family traditions are, Disney•Pixar's "Coco" is a family film you do not want to miss. Even though I am not from Mexico, I could see a lot of my Latina heritage portrayed in the movie, and my husband who doesn't have an ounce of Latino in him could also relate, laugh, and cry.
We stand on the shoulders of those who came before us, and understanding where we come from helps us know who we are and where we are going. I love how this theme is carried out through the movie because sometimes I get nostalgic thinking that some of that reverence for our ancestors has been somewhat lost.
Family traditions in the form of rituals, practices, and beliefs are the glue that keep us connected to those who came before us and that will keep us connected to those who are yet to come.
I've spoken about how the simple act of making hot chocolate connects my family to my grandma, Mamá Lidia, and making herbal tea or using alternative medicine connects us to my grandpa, Papá Manuel.
If you don't recall or don't yet have any family traditions, it's fun and meaningful to make up your own. Because we have a multicultural family, we have adopted the best of all worlds, giving our own spin on traditions that are established. Kids love adding their input!
Coco Promotes Love of Family
You can't spell dysfunction without FUN. LOL. You're probably thinking that's a weird mantra, but sometimes we think we were born into the craziest family in the planet. As a little girl, I envied my friends because they had "really cool moms" and I didn't get why they would still complain about their mothers. Some of us had a really messed up situation, but we can all appreciate that our family dynamics contributed to who we are today.
Coco is about a 12-year-old boy with big dreams of being a musician, following in the footsteps of his idol, "Ernesto de la Cruz," the most famous musician in the history of Mexico (Benjamin Bratt). Miguel is an aspiring singer and self-taught guitarist whose family forbids that which he loves most: music!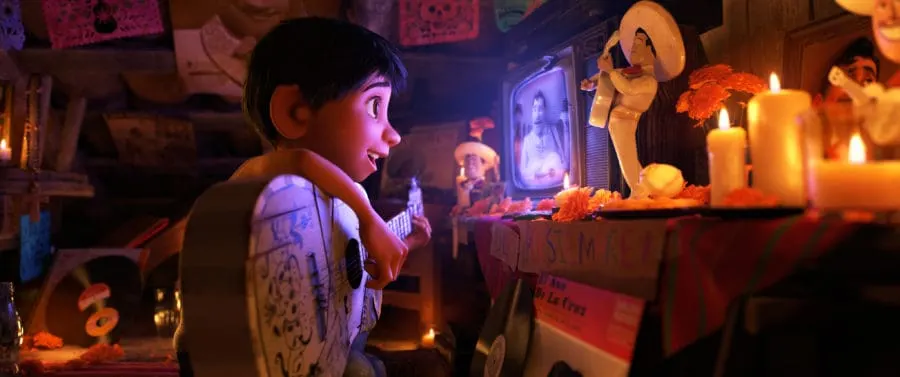 Miguel wants his family to lift the ban on music and allow him to follow his dreams and during this quest, we learn what it means to protect your family, to give those you love your blessing, and to love unconditionally.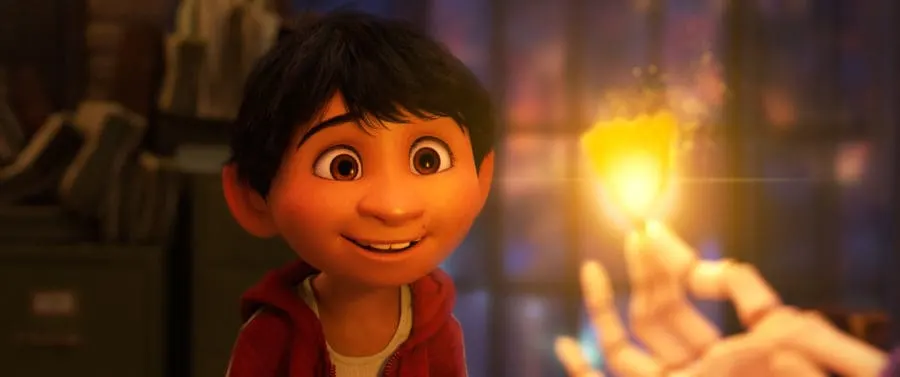 It is such a beautiful story that is universal to the human experience in a setting that pays homage to The Day of The Dead celebration and other elements of Mexican culture and folklore.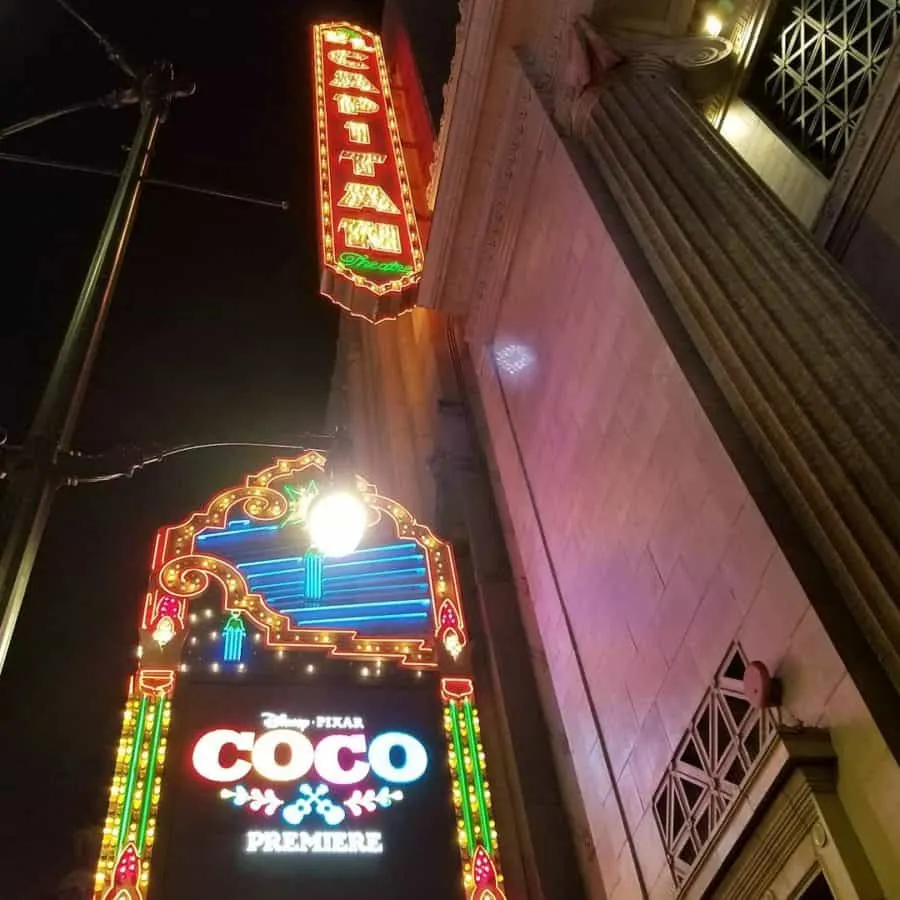 Seeing the movie at El Capitan Theater in Hollywood was a real treat. We had the best entertainment so I was singing along to an all-female multicultural Mariachi band, dressed in beautiful skirts, highlighting a variety of body shapes and heights. I was surrounded by people who had part in the movie: actors, filmmakers, publicists, and Disney executives, as well as other Disney influencers who were invited.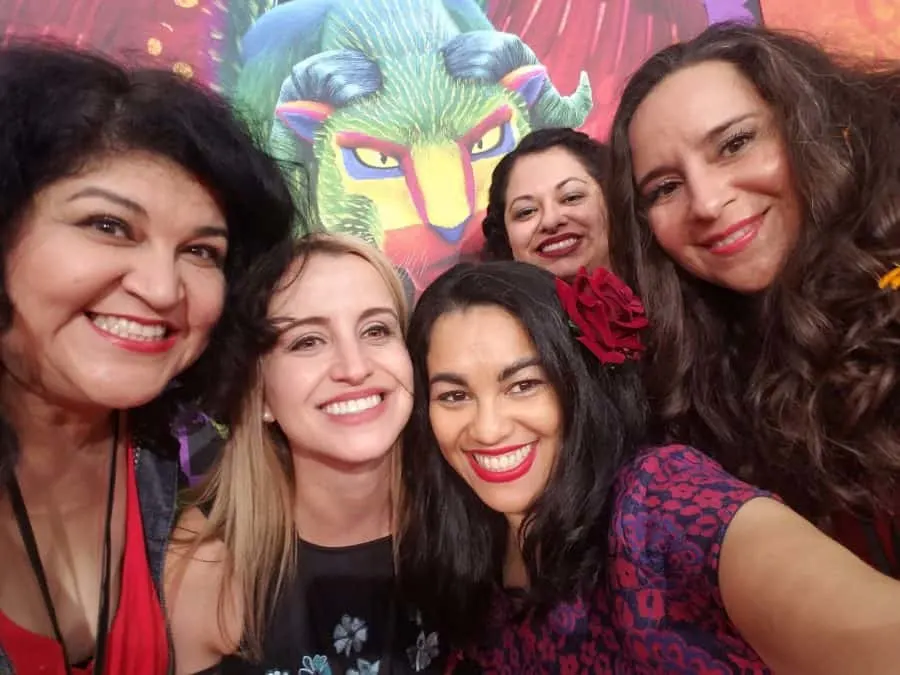 "The story of 'Coco' is inspired by Mexico's people, cultures and traditions," says director Lee Unkrich. "The people of Mexico made us think about our own families, our own histories and how that makes us who we are today. We are grateful for the opportunities afforded to us, and we can honestly say we are different people as a result of our experiences."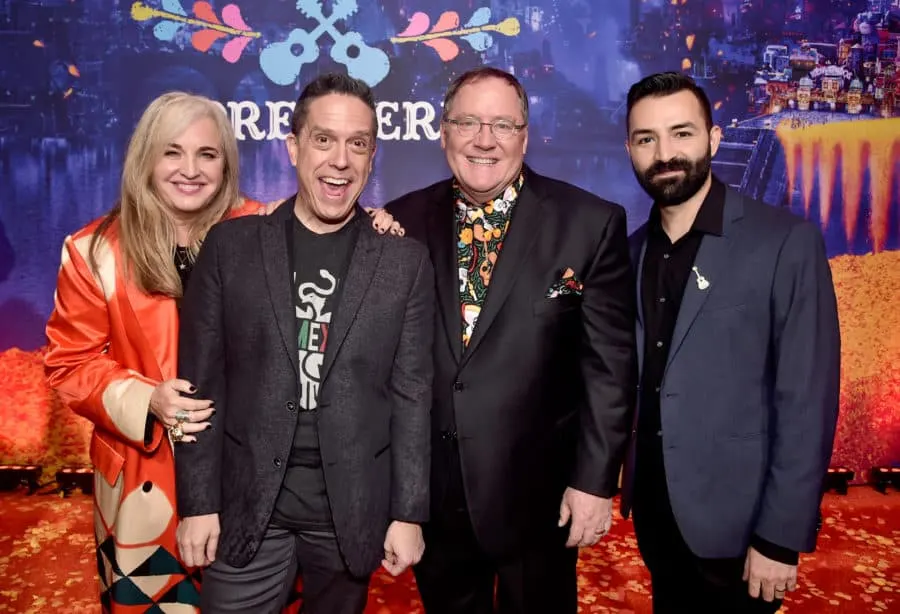 I can honestly say I am different and my family is different – better – because of Disney•Pixar's "Coco." and I invite you to see it with your family this Thanksgiving!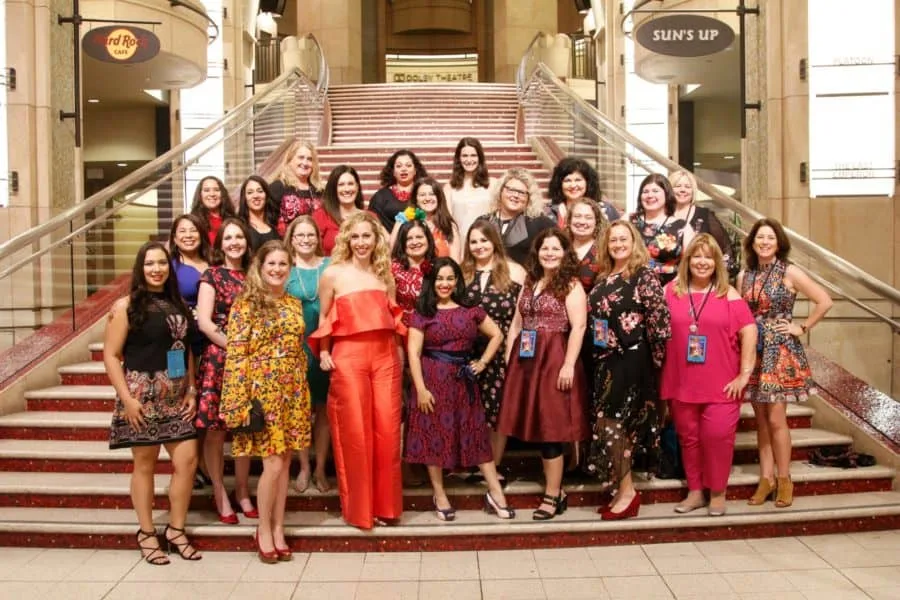 Disney•Pixar's "Coco" opens in U.S. theaters on Nov. 22, 2017. Tickets are on sale NOW for families and friends who want to celebrate the themes of "Coco," including the importance of family, honoring your ancestors and following your dreams. Tickets can be purchased via Fandango and Atom.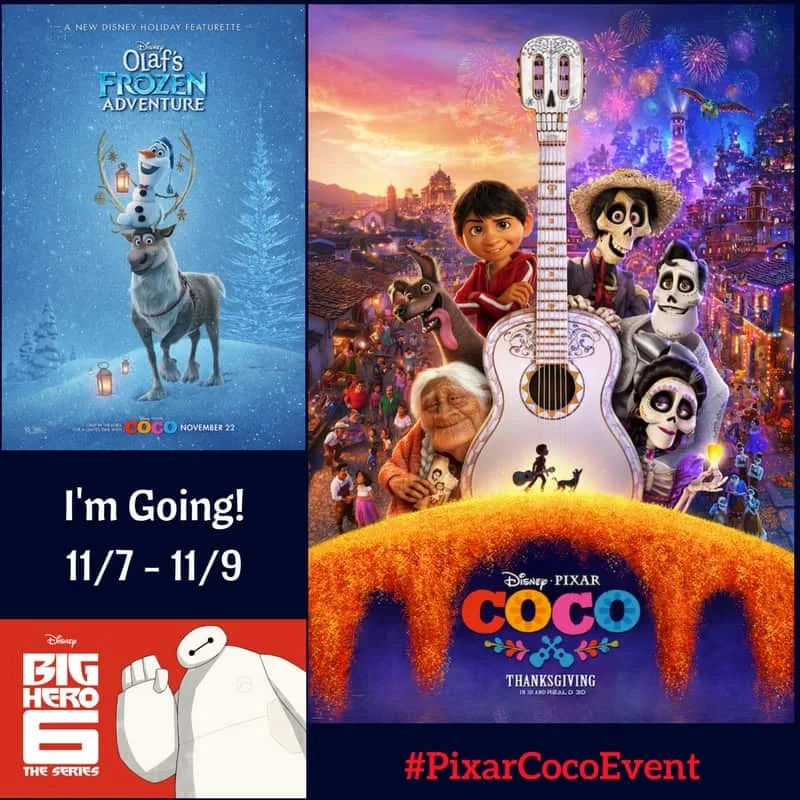 Make sure to follow along with me on social media using #PixarCocoEvent for interviews with the Disney•Pixar's "Coco" cast and filmmakers, as well as more from Olaf's Frozen Adventure, #ABCTVEvent, and Big Hero 6 The Series. Check out http://movies.disney.com/coco, Hashtag: #PixarCoco, Pixar Coco Facebook, Pixar Coco Twitter and Pixar Coco Instagram, too!
How do you envision your celebration of life? I'm excited to hear all about it in the comments below.
Elayna is a homeschool educator, single mom of 4, founder of the Positive MOM Community, award-winning Storyteller, Story Strategist, and Student of Pain. She's a bestselling author, internationally acclaimed keynote speaker, and 3x TEDx speaker. To receive a gift from Elayna, click HERE.

Want to support the Positive MOM blog?
The mission of the Positive MOM blog is to help moms break trauma cycles, find peace, and feel emotionally whole, so they can practice supportive parenting and create a positive and healthy environment for their children. If you found Elayna's content valuable, please consider donating a love offering to enable her to keep creating content and helping more moms worldwide. Donate HERE.
Oscar Stairs photo by Silvia Martinez | Red Carpet pictures courtesy of Disney