Don't believe it? Put it to the test! Try saying positive affirmations deliberately and repeatedly in front of the mirror daily for a month, and see what happens!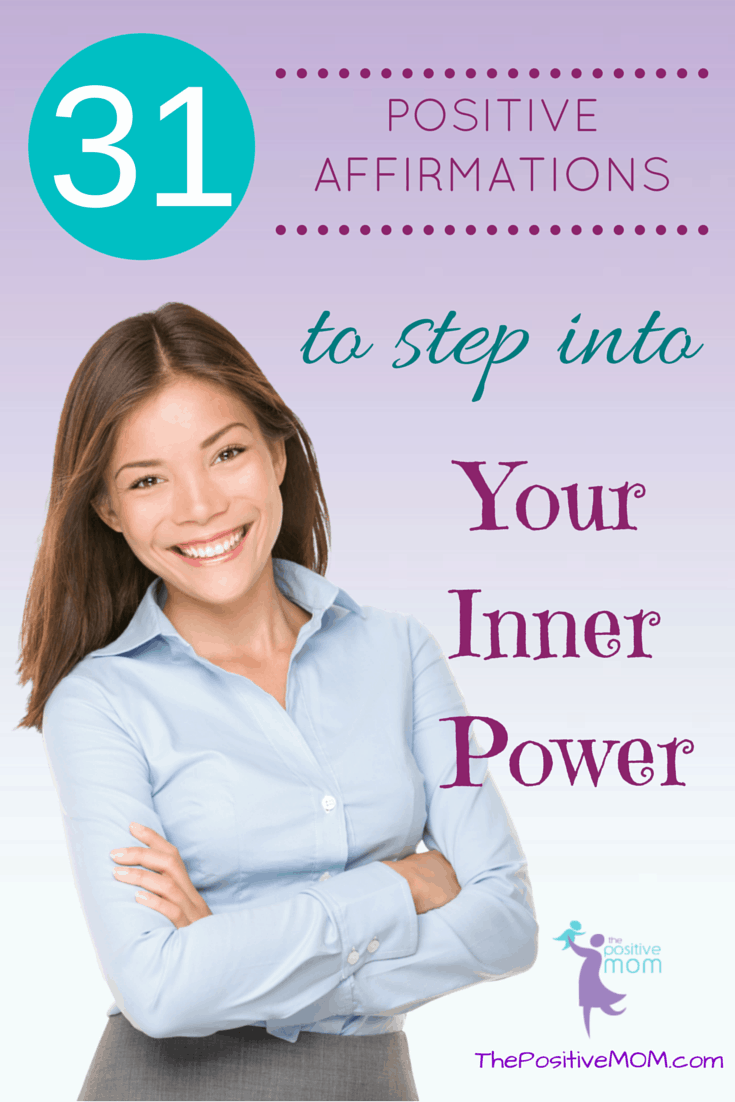 I've provided you with a month's worth of positive affirmations written in the present tense so that you can build up the habit. On day one, you say one… on day five you say five… and on the thirty-first day, you'll be saying all 31… and as you do this, you will gradually step into your inner power. Does that make sense?
I am a beloved daughter of an all-powerful Heavenly Father.
I am spiritually strong and I stand for truth, virtue, faith, and righteousness.
I am blessed and I choose to be grateful today.
I am a positive woman, a positive wife, and a positive mom.
I am the source of love, joy, and inspiration to myself and others.
I live in a wonderful world and I find joy and beauty in it every day.
I am fully myself and completely authentic in all my relationships.
I feel successful today and every day, and I am open to receive more success.
I am powerful, capable, confident, self-reliant, and on top of the world.
My life has focus, meaning, and direction.
I enjoy holistic well being- my outer self is matched by my inner wellness.
I am worthy of love, appreciation, and affirmation.
I am unique and I choose to be proud of myself.
I make wise choices in all areas of my life.
I consistently fill my mind with positive and nourishing thoughts.
I sleep soundly, and awaken feeling rested, vibrant, and energetic.
I am surrounded by positive people who encourage and support healthy choices.
My home is a peaceful sanctuary where I feel safe and happy.
In all that I say and do, I choose peace.
I am fully present, focused, and grounded in this moment.
I am relaxed, centered, and at ease. A calm inner peace fills my soul.
I constantly and consciously protect my standards, my boundaries, and my values.
I am healthy and strong, filled with passion and vitality.
I enjoy loving, supportive, peaceful friendships, relationships, and partnerships.
I was created to experience joy, ease, and serenity.
I am whole just as I am. I accept, trust, respect, and love myself deeply and without condition.
I have the power to create joy, balance, and success on my own terms.
I am enough in every way.
I take care of my needs as self-care allows me to show up as my best self.
I am willing to receive all the wealth, abundance, and prosperity, that God has in store for me in all areas of my life.
As you get comfortable with your positive affirmations, I recommend that you write them down using your own words and adapting them to specifics of what you want to create. Clarity is the key to a joyful life.
[Tweet "Clarity is the key to a joyful life #thepositivemom"]
I look forward to hearing how this worked for you. Have you ever used positive affirmations in your life? If you have, how did they impact the quality of your life and relationships? Please SHARE your favorite affirmation in the comments below.
[ela]