Each year on April 30, it's El Dia del Niño celebration across Mexico and in many Latin American countries- Children's Day. Though it's not an official holiday (children go to school and parents go to work), it's a huge celebration at home and at school, filled with fun games and toys, joyful music, and delicious treats.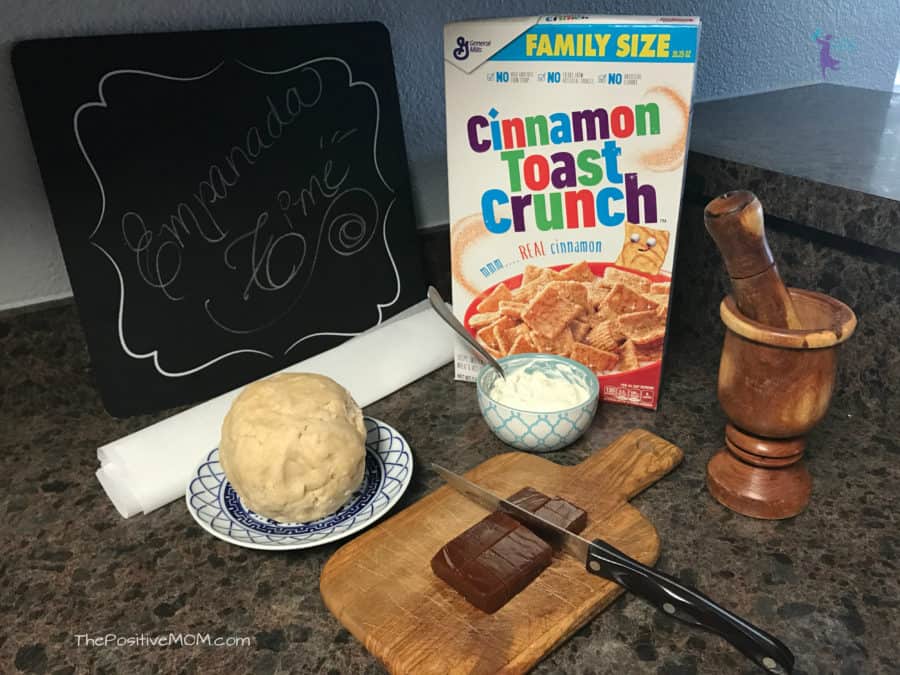 Many people say that Mother's Day and Father's Day are every day, and that also could be said of El Dia del Niño; however, having a special day to celebrate your childhood makes for amazing memories and lots of love and laughter!
El Dia del Niño focuses on making all children feel special through gifts and colorful festivities in which adults slow down and join to enjoy the magic, wonder, and simplicity of being a child.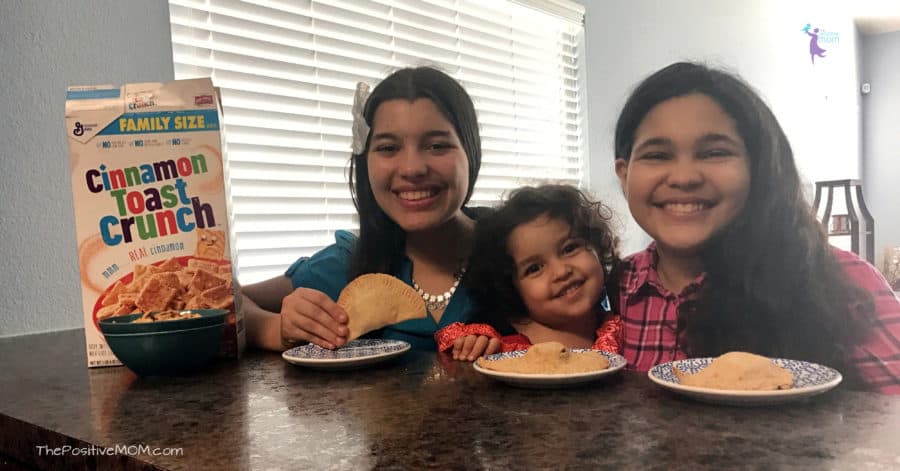 Like many of the Hispanic Culture traditions, El Dia del Niño is about family, legacy, and heritage. Music, storytelling, and food preparation are incorporated to honor not only who the child is, but also where s/he comes from and where s/he's going. It's a sacred time to share memories and make more memories with the ones you love.
To celebrate El Dia del Niño this year, I decided to make a delicious dessert with my daughters. We each took different roles in the meal preparation and worked as a team, which makes any food extra scrumptious.
I decided to go for empanadas de guayaba y queso, which are sweet dessert empanadas filled with guava paste and cream cheese.
The guava and cream cheese empanadas are especially popular in the Caribbean, and since I am from the Dominican Republic, I want to pass on this recipe to my daughters!
Empanada comes from "empanar," which means to bread or to coat with bread crumbs. It is likely that empanadas come from a region of Spain, and passed on to us islanders from the Conquistadores.
Empanadas are a type of turnover that can be made savory or sweet and savory and the fillings could include meat, cheese, veggies, raisins, jam or jelly paste, and more! It can also be made as small and as big as you choose, fried or baked. It's so versatile that you could serve empanadas as an entree, an appetizer, or dessert, depending on your creativity and cravings. Anyone can make up their own empanada recipe!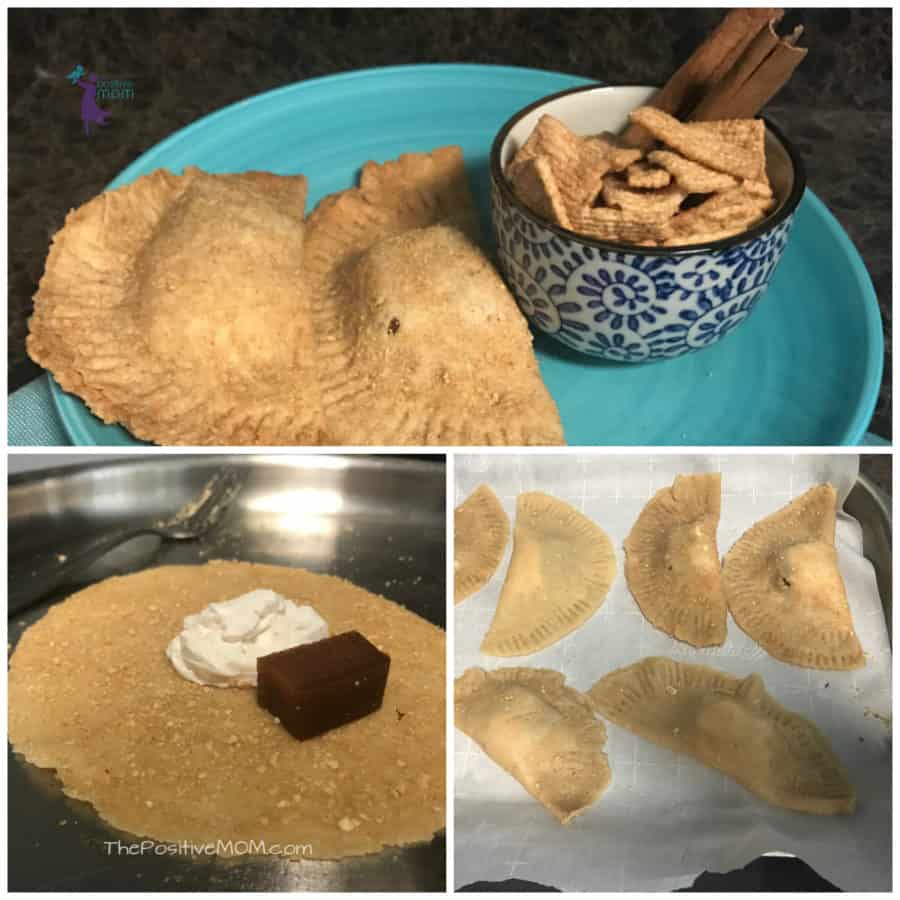 Because we eat vegan, we gave this yummy pastry recipe a twist by substituting some of the ingredients for ingredients without animal products.
Ingredients for your empanadas
1 1/2 cups all-purpose flour
1 teaspoon baking powder
3 tablespoons sugar
8 ounces of vegan (dairy free) cream cheese
1 stick vegan butter, softened
1/3 cup of almond milk
2 packages of guava paste or 1 jar of guava jelly
4 tbsp crushed Cinnamon Toast Crunch™
Preparing your Empanadas
Preheat the oven to 350°F.
Unroll the dough (whether store-bought or mixed at home) on a large, clean surface.
Use a cookie cutter to cut out dough discs.
Cut the guava and cream cheese into small cubes.
Place guava and cream cheese on each dough disc.
Fold the disc over to seal each empanada in a half moon shape, and use a fork to crimp the edges together.
Line your baking sheet with parchment paper and place your empanadas on it.
Bake your empanadas for 20-25 minutes or until crispy and golden brown.
Remove the empanadas from the oven and let them cool for a little while.
Use a pilón to mash your Cinnamon Toast Crunch™ and sprinkle it over your empanadas.
Preparation will take about an hour total: about 35 minutes for prep and 25 minutes to cook about 15 little sweet empanadas.
If you're making the dough, you must sift the flour once and then with the salt, baking powder, and sugar, and then set aside. In a bowl, mix the vegan cream cheese and vegan butter together, to be added to the flour until smooth.
If you are non-vegan or even vegetarian, you may buy a pie crust for the dough (which usually contains eggs) for a shorter prep time.
It's rare to go to a Latin American wedding, baptism, or fiesta de cumpleaños in which you won't find empanadas served! The heavenly combination of the tangy guayaba paste and the rich and smooth flavor of the cream cheese, all wrapped into a crispy pastry will surely become a family favorite.
It was a joy to make (and eat!) guava and cream cheese empanadas to honor the spirit of El Dia del Niño because we are keeping our cultural traditions of the past while adding in our own spin and putting our own stamp on it.
For more recipes and creative ideas, visit the #CerealconCariño site, where you can downloadable recipes and coupons, watch the exclusive Cereal con Cariño video series, which bring together familiar faces over a bowl of General Mills cereal to chat about how to "demonstrar cariño" (show love) to our loved ones. General Mills believes food brings people together and cariño can happen anytime, like over a bowl of cereal.
I believe that too! Our kids must be celebrated for both the ordinary and the extraordinary, every single day, and any mealtime is a great opportunity to do just that!
Are you inspired to make vegan guava and cheese empanadas? I'd love to hear your thoughts about this recipe and to hear whether you've used Cinnamon Toast Crunch™ in a creative way in your recipes and how! I'm excited to learn more from you!
My mission is to help moms find peace, break cycles, and feel whole so they can be present, peaceful, and positive moms. To receive a gift that can get you started on that journey click HERE.