If you ask me to describe myself in one word, it would be challenging, and even though I'd be a little heartbroken for the other words I'd leave behind, I know I'd have to choose "storyteller."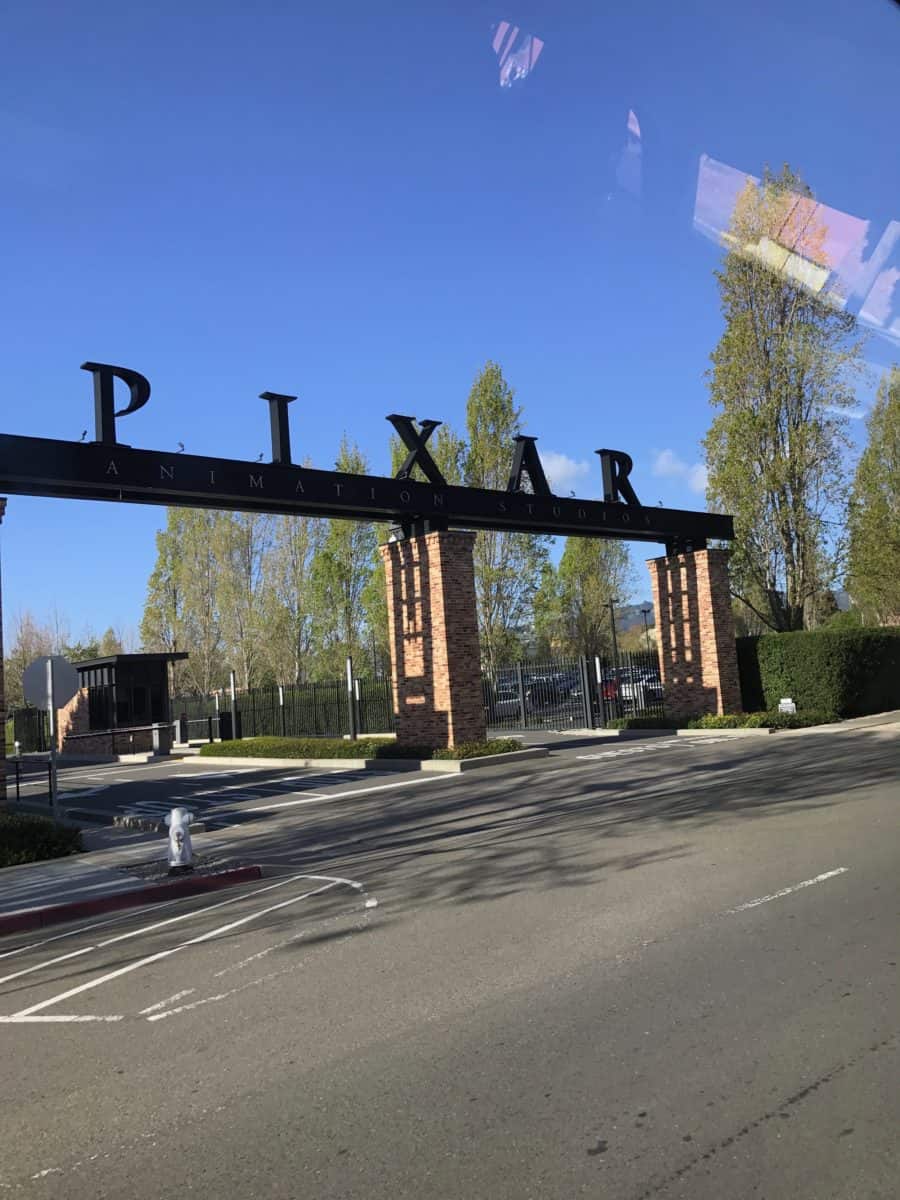 And as a storyteller, THE dream is to be at the place where everything starts with a story, where everything begins and ends with a story: touring Pixar Studios in Emeryville, California.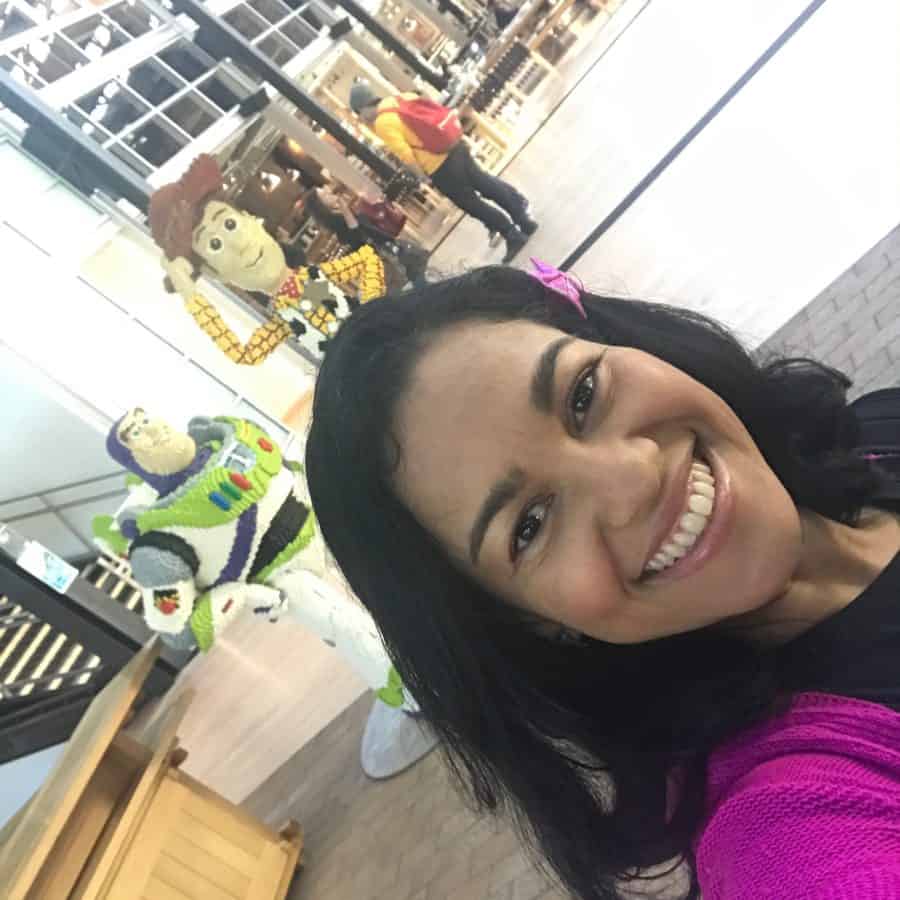 My #Cars3Event adventure started by going through the Pixar Animation gates and into the campus. We screened most of the upcoming movie Cars 3 at the Pixar Campus theater.
The theater was spectacular and later on we learned the rules about the starscape:
"There are two strings with stars that you noticed and the first one goes 'ooohhh' and the second one goes 'ahhhh.' Next time you go, make sure you do the 'ooooh' and the 'aaaaah' with the shooting stars," our personal tour guide suggested. That's a Toy Story reference!
As a Cars fan, I was delighted with the story and I know you will enjoy it when it comes out in theaters on June 16.
Blindsided by a new generation of blazing-fast racers, the legendary Lightning McQueen (Owen Wilson) is suddenly pushed out of the sport he loves. To get back in the game, he will need the help of an eager young race technician, Cruz Ramirez (Cristela Alonzo), with her own plan to win, plus inspiration from the late Fabulous Hudson Hornet and a few unexpected turns. Proving that #95 isn't through yet will test the heart of a champion on Piston Cup Racing's biggest stage!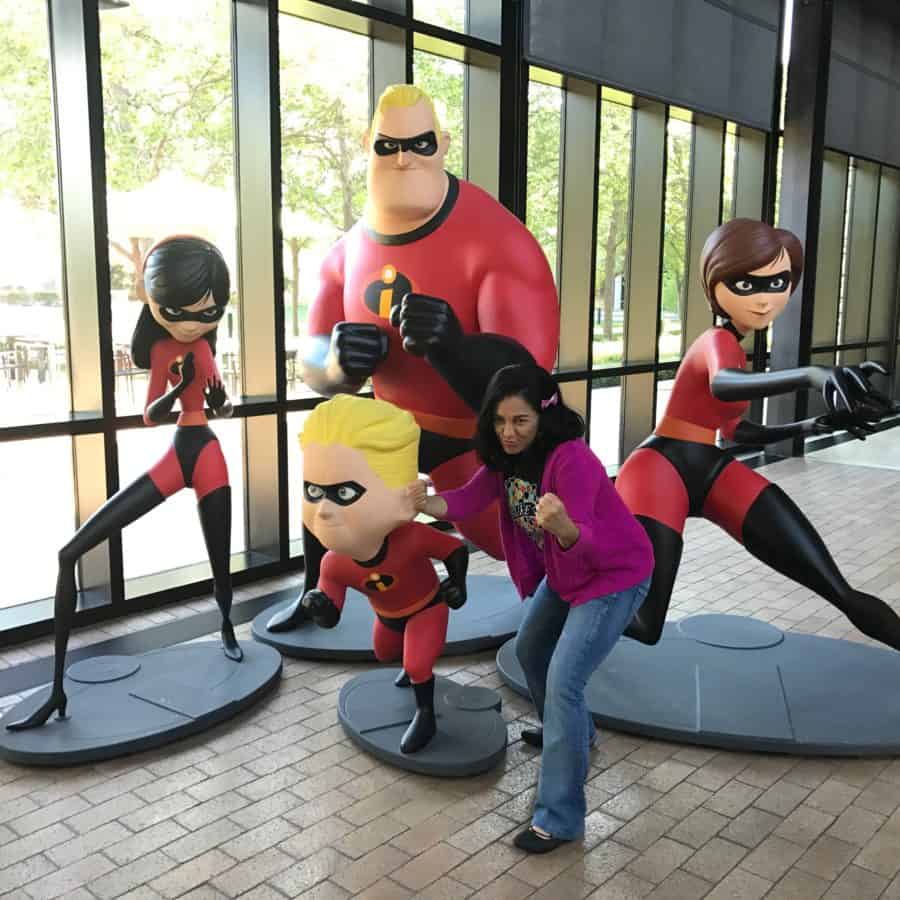 Of course, these tours are not open to the public, so it was an honor for me to be in this space, sharing these magical experiences with 24 other top Disney influencers that were selected to attend the event.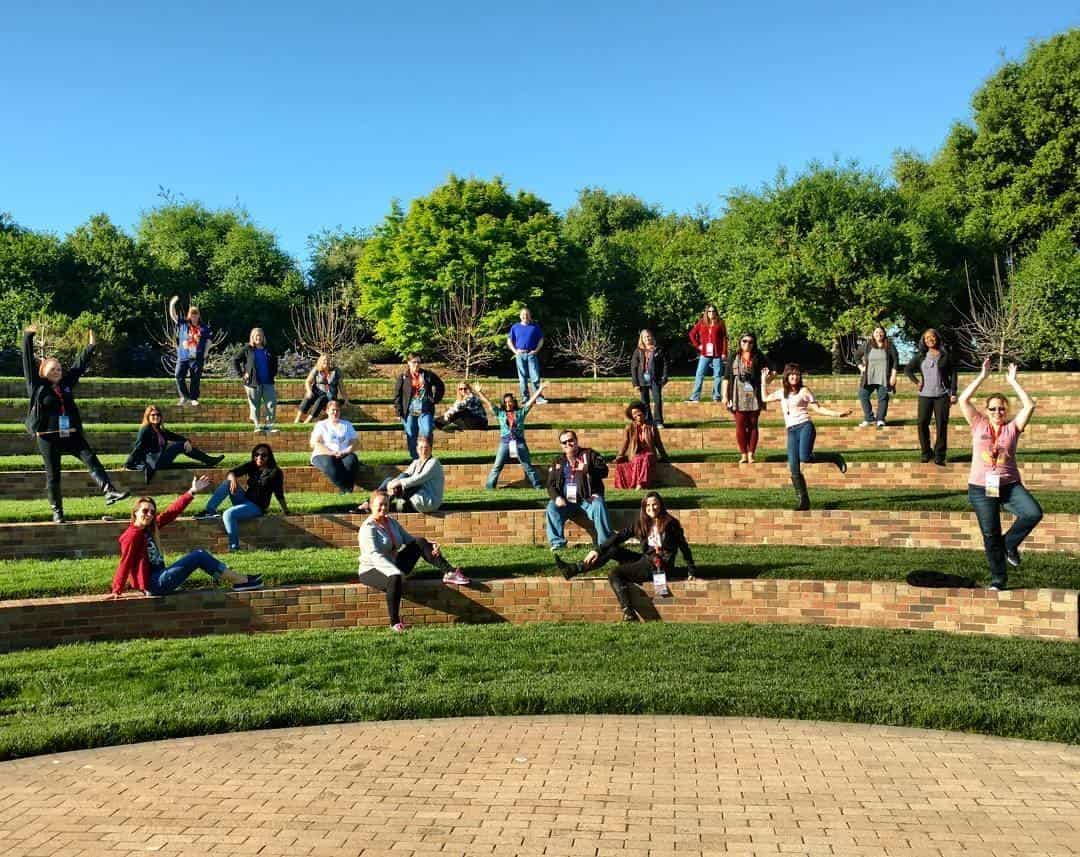 Pixar Animation launched in 1995 with Toy Story and has produced beloved films like Monsters, Inc., Finding Nemo, Finding Dory, Brave, A Bug's Life, Ratatouille, The Incredibles, and two of my most favorite: UP and Inside Out.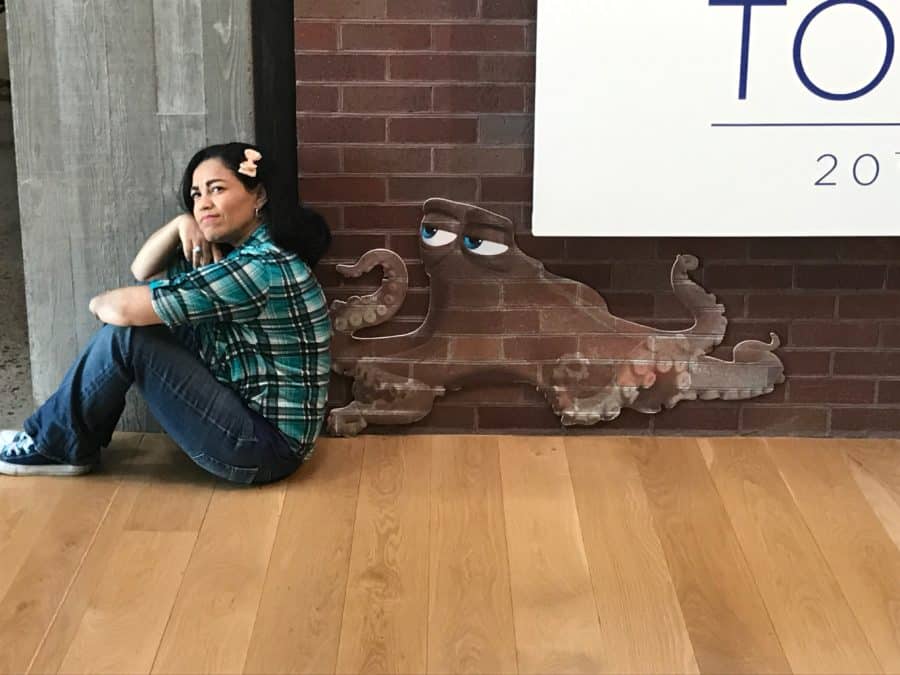 The Pixar campus is a place of wonder. You can find magic everywhere and start to realize that everything has a story and there are Pixar characters everywhere!
The Pixar campus is laid out like a human brain: the creative side and technical side here are united by a main area that was designed for people to intentionally mingle and collaborate.
ALL restrooms, the Pixar cafe and kitchen, the mailroom, and the Pixar store are all located in the main area, to facilitate conversations that "lead to success."
This main area was renamed "the Steve Jobs building" about a year after his passing, so as a huge Steve Jobs fan myself, stepping into this area was one of the highlights of the tour (and the entire trip, if I'm honest).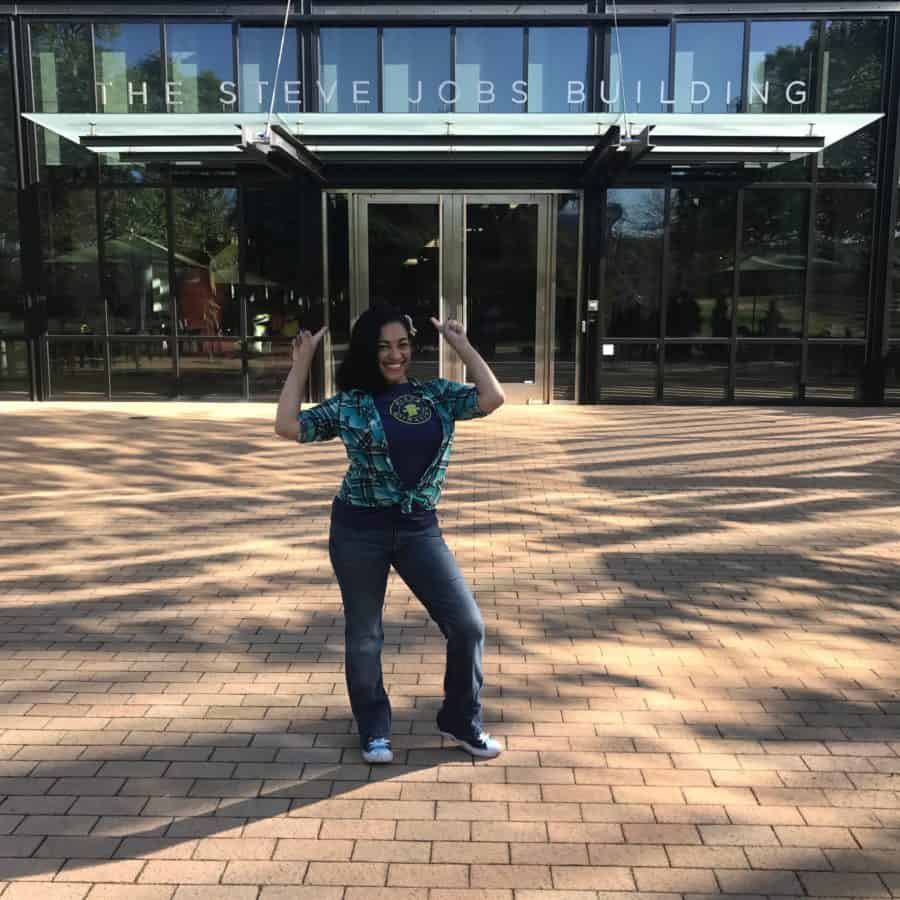 In the Steve Jobs building we can also find the Awards Cabinet – a reminder of the greatness that everyone helps create. Emmy Awards, People's Choice Awards, Academy Awards… and a Woody doll.
"When you get really close to it, you can see he's really beat up layers are molting off of him, he's missing a boot, his paint is coming off… He belonged to a little boy named Caleb. This was his security, so when they went to Walt Disney World, it was falling apart and she decided to him a new one, but then thought: 'What do you do with the old one?' You don't want to just chuck it in the garbage. That was his friend! They took him to the help desk at Walt Disney World and they asked if it could be returned to Pixar so that it could live with Buzz Lightyear for eternity and beyond!"
A huge "awwwww" and some tears (mostly mine) followed this story. They keep this doll as a symbol for what is created at Pixar.
"We're not just creating a couple of hours of entertainment, and then it's over with."
Woody comes with a letter that reads:
"On June 18, 2010 we had a young child about 6-year-old by the name of Caleb come into City Hall at Magic Kingdom Park. He brought us his well played with Woody doll. You see, his parents bought him a new one and he wanted his first one to have a great new home and to spend infinity and beyond with Buzz Lightyear. We felt it was appropriate to share him with you."
The characters and storylines created at Pixar Animation Studios live on.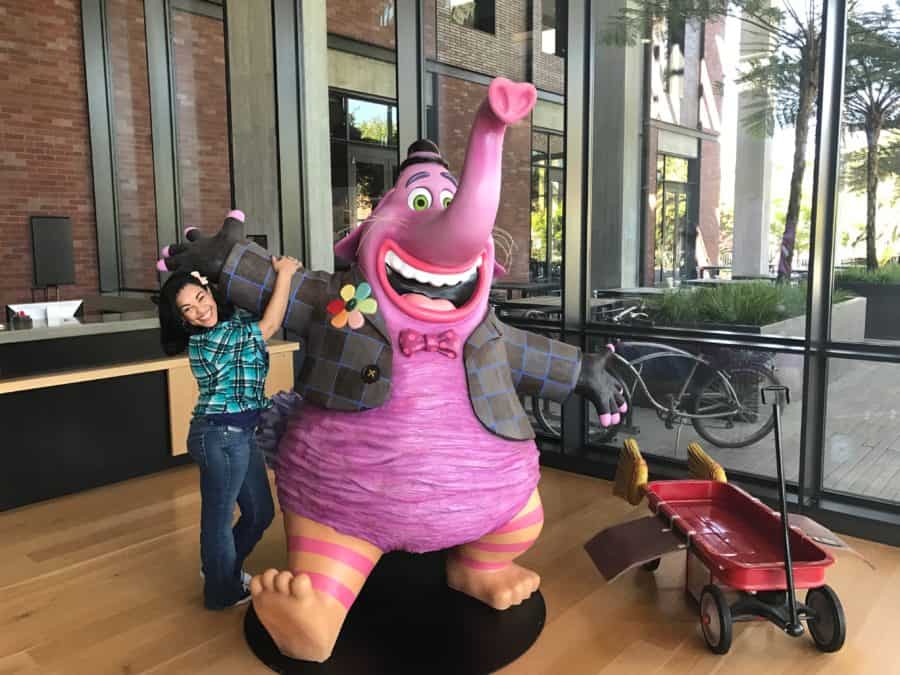 "They become your children's best friend or your own best friend, as well."
When Woody is not on display at the Steve Jobs building, he's on tour with John Lasseter, and we heard that "when he talks about this story he will cry – every time!"
This is WHY I love Pixar. As a storyteller, I know that stories create connection and transformation. A story can heal, uplift, teach, and inspire emotions. The stories you hear become a part of you, a part of your legacy, and what makes you immortal.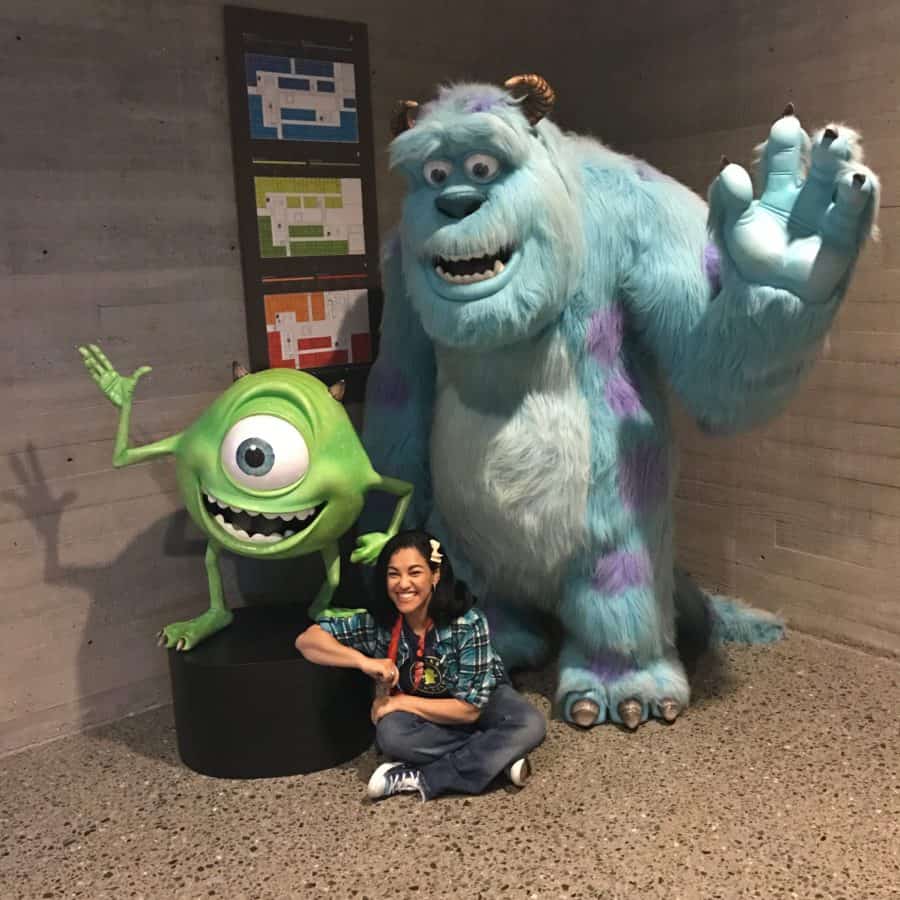 Besides the Steve Jobs building, I had the opportunity to go into the Brooklyn Building. The office buildings are named after New York neighborhoods and have lots of glass windows to let the outside in.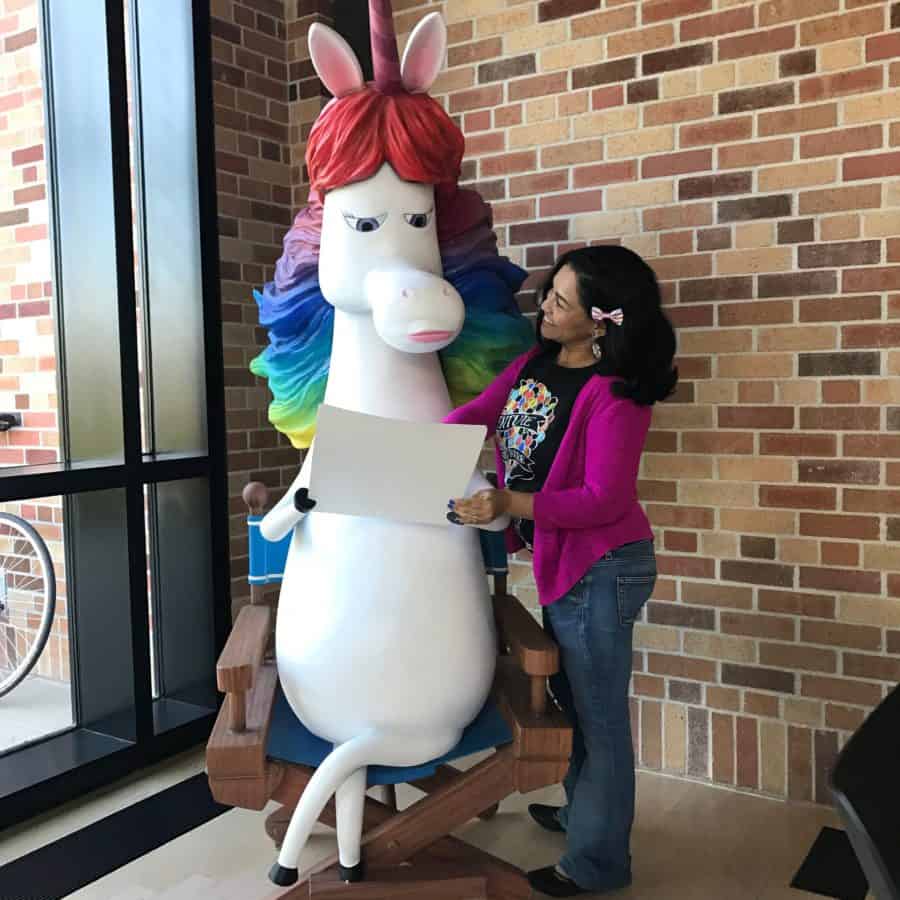 The beautiful campus has rosebushes all around because Steve Jobs wanted people to be able to pick fresh roses (or is it "cut") to adorn their desks.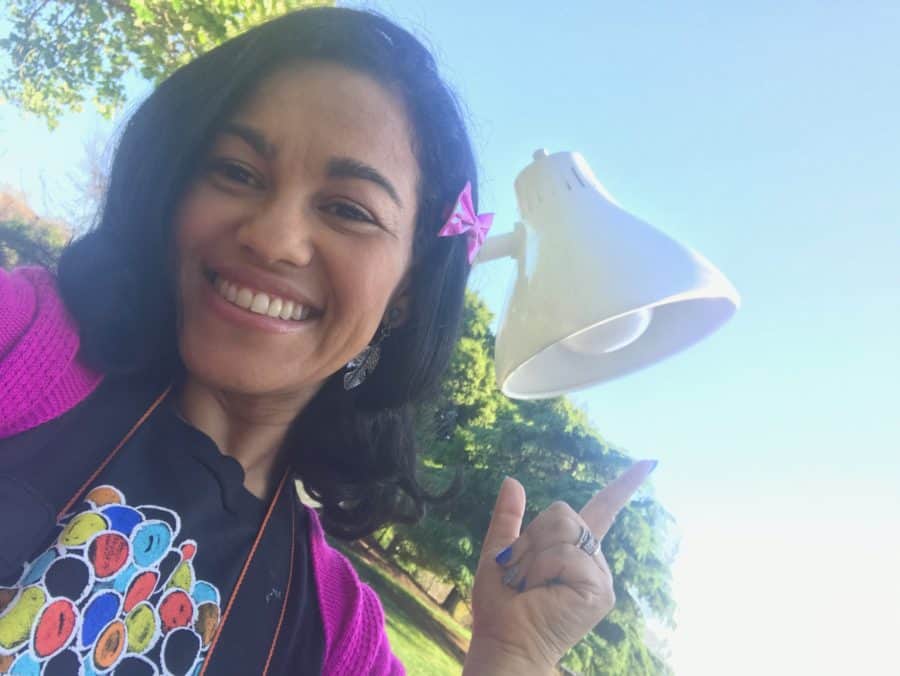 I was surprised to learn that the Pixar campus spans 16 acres and was mostly built from the ground up. It previously housed the Oaks Baseball field, and later the Del Monte Fruit Company.
It proves to be an inspiring workplace, where employees enjoy a heated outdoor pool, volleyball and basketball courts, gyms, beautiful gardens, relaxation areas (even hammocks!), and other amenities to create an atmosphere where genius sparks.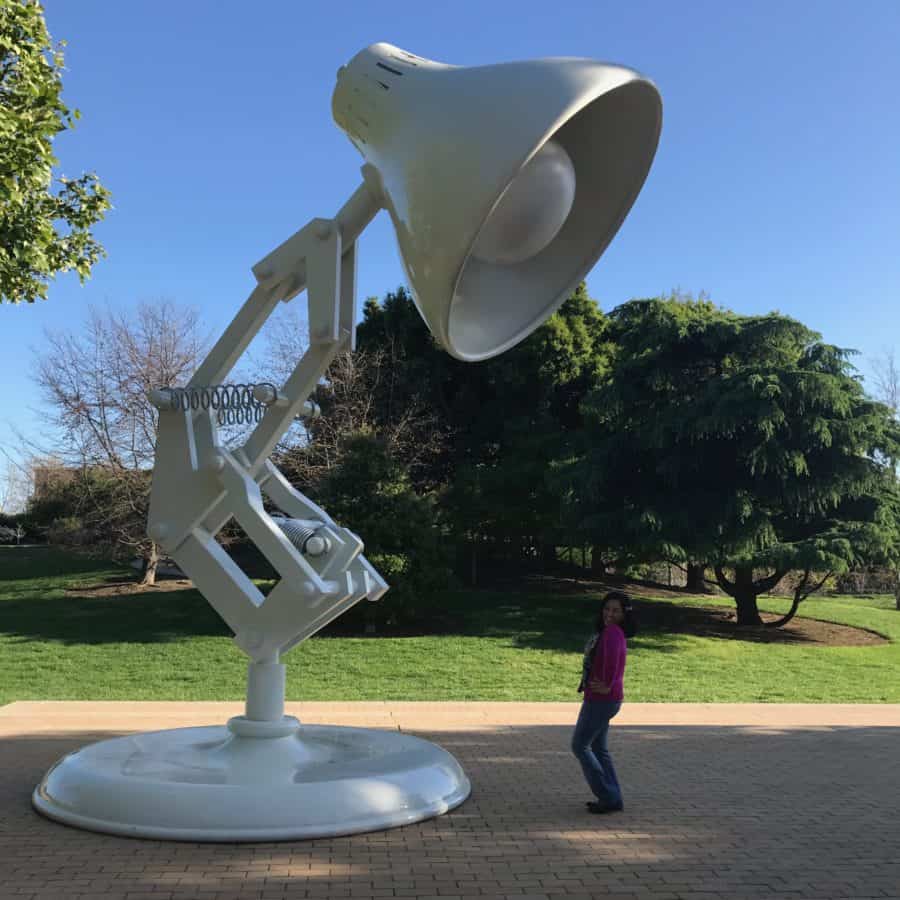 And you can imagine how excited I was to actually see the famous Pixar lamp which is also the Pixar Logo, as well as the Pixar ball! I wasn't surprised to hear that these are the most photographed items when people come to Pixar, but what really shocked me is that the Pixar Lamp and Ball are actually not original to the Pixar Animation Campus and they didn't even commission it.
Pixar Studios has an exhibition that goes around the world that is opening up in Seoul right now and when it was in Australia, that museum had the Pixar Lamp and Ball built in front of it, and when the exhibition moved on, they gifted it to Pixar. The Pixar Lamp and Ball were sent to the Pixar campus on a barge.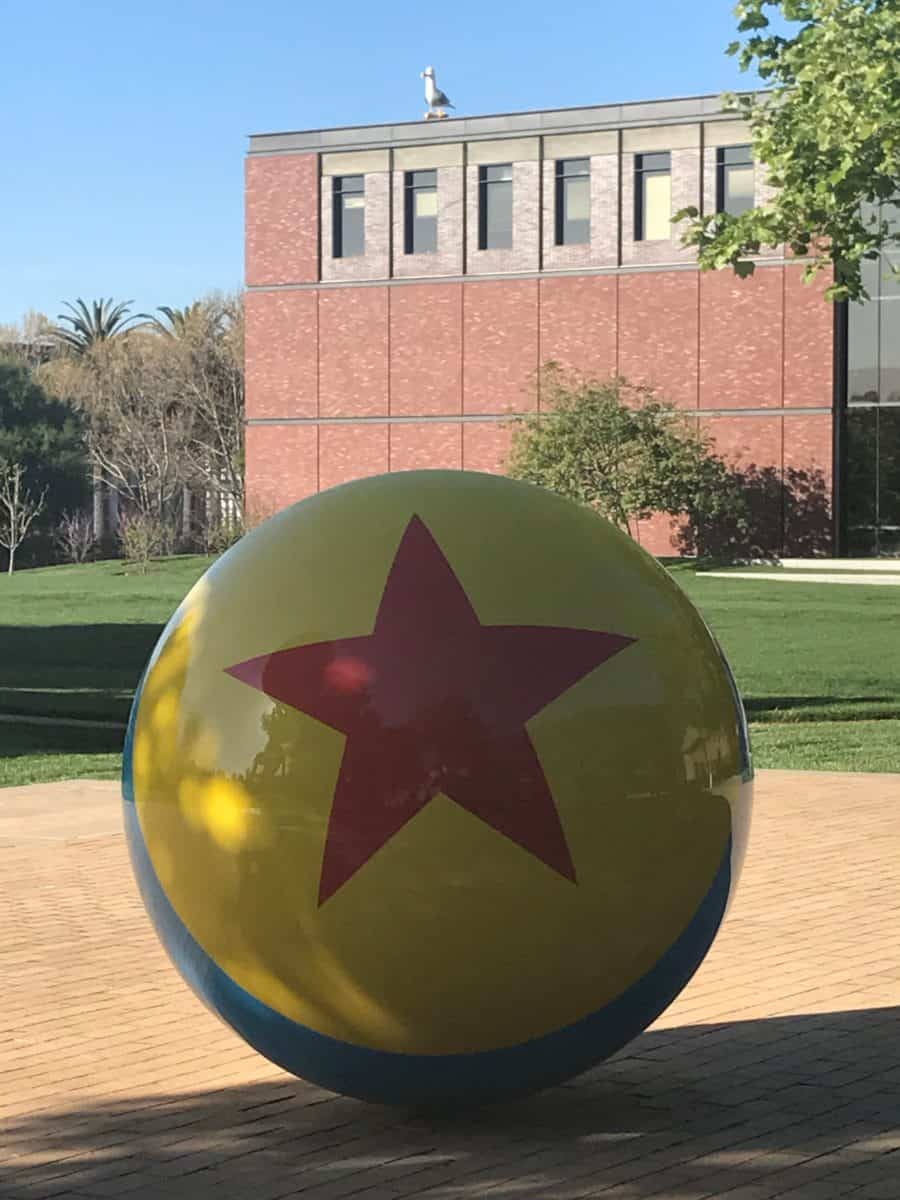 The iconic lamp does light up when it gets dark! I thought that was fascinating! The ball gets so much picture action that it has to get repainted often, so it will be out of the Pixar Campus for about 8 weeks when it happens.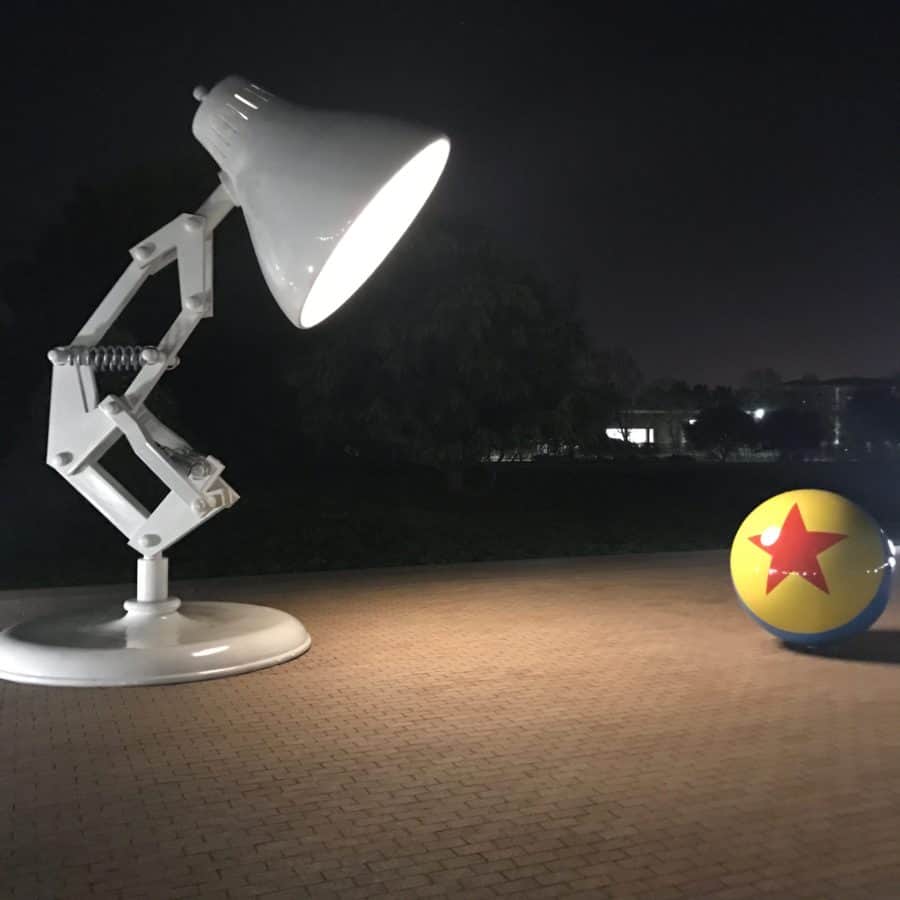 Whether you are a story lover, a storyteller, or both, you can appreciate what a privilege it is to be where stories are made. That's why I wanted to take you along our journey and share these amazing experience with you.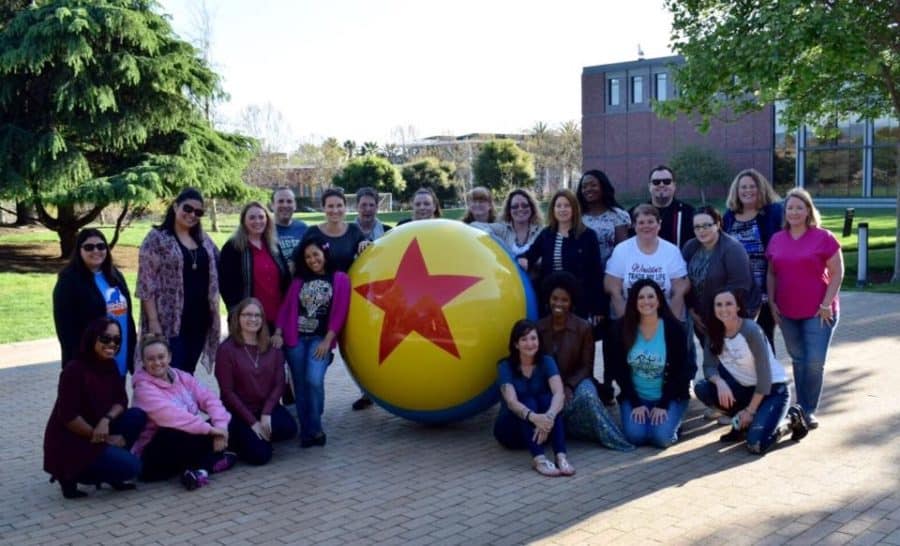 What we can learn as moms from the Pixar Headquarters is how to teach our children through story and allow their creativity to be nurtured: teaching the way they learn (left brain / right brain), going outdoors, facilitating conversation, creating an environment of collaboration, and allowing lots of play!
Do you have questions about the Pixar Animation Studios campus? I'd love to know what you're curious about.
I'll be sharing more about my Pixar visit soon and a sneak peek at CARS 3, but in the meantime, be sure to Like and Follow CARS on Facebook, Twitter, and Instagram. You can also visit the official CARS 3 website and follow the hashtag #Cars3Event! CARS 3 opens in theaters everywhere on June 16th – and you don't want to miss it!
My mission is to help moms find peace, break cycles, and feel whole so they can be present, peaceful, and positive moms. To receive a gift that can get you started on that journey click HERE.