It's February and that means celebrating Valentine's Day! My daughters had the opportunity to review the Zoey Koko pamper pouch and I'm treating you to a wonderful giveaway so you can enter to win one of 2 Zoey Koko Pamper Pouches!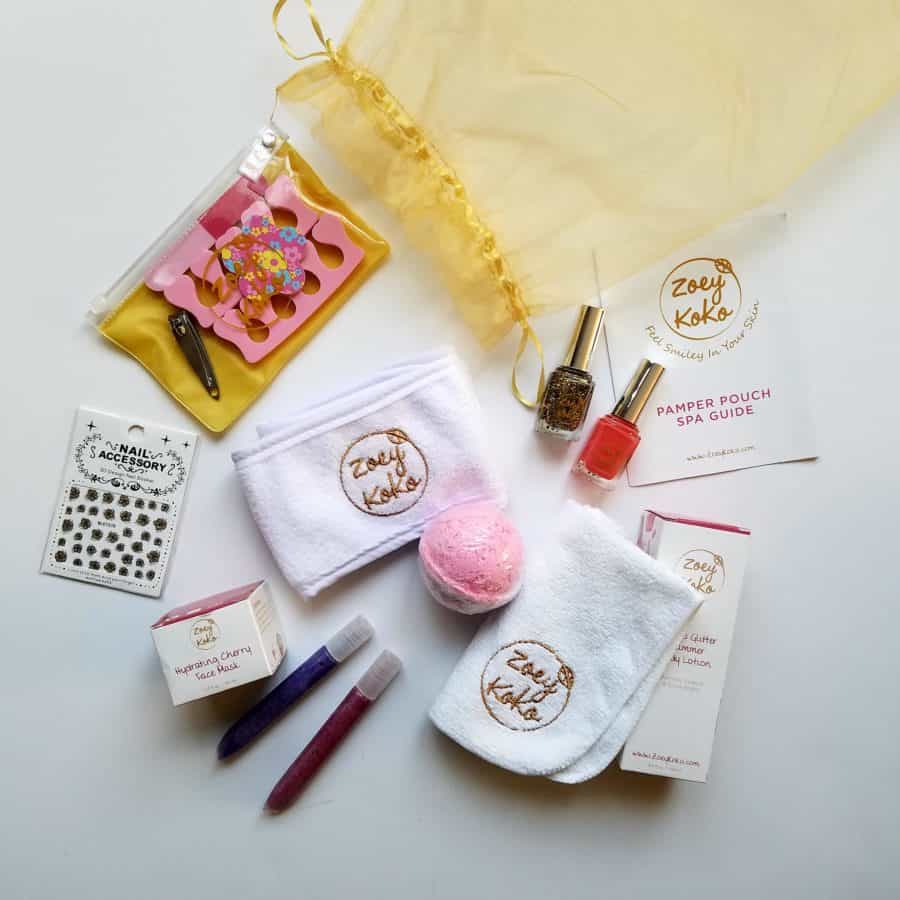 As Elisha and Elyssa described on their review: "Zoey Koko's Pamper Pouch is a spa party kit that is full of all natural products which left us feeling refreshed, glowing, and empowered, from the inside out! It's perfect for a girl get together (Galentine's Day, anyone?) or some "me" time!"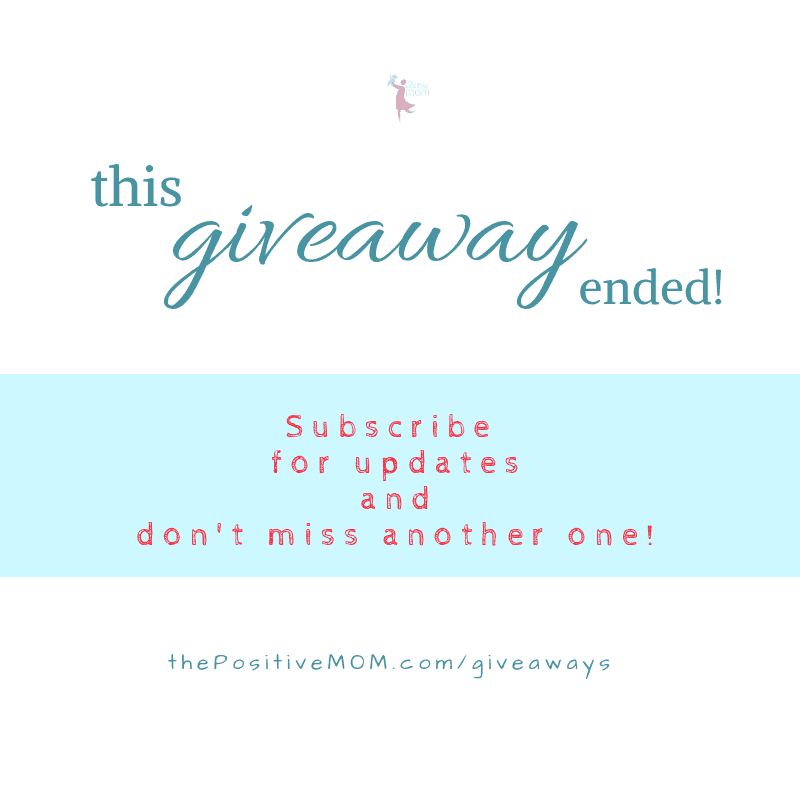 I'm so excited that you have the chance to enter and win. Let's review what's on each pamper pouch!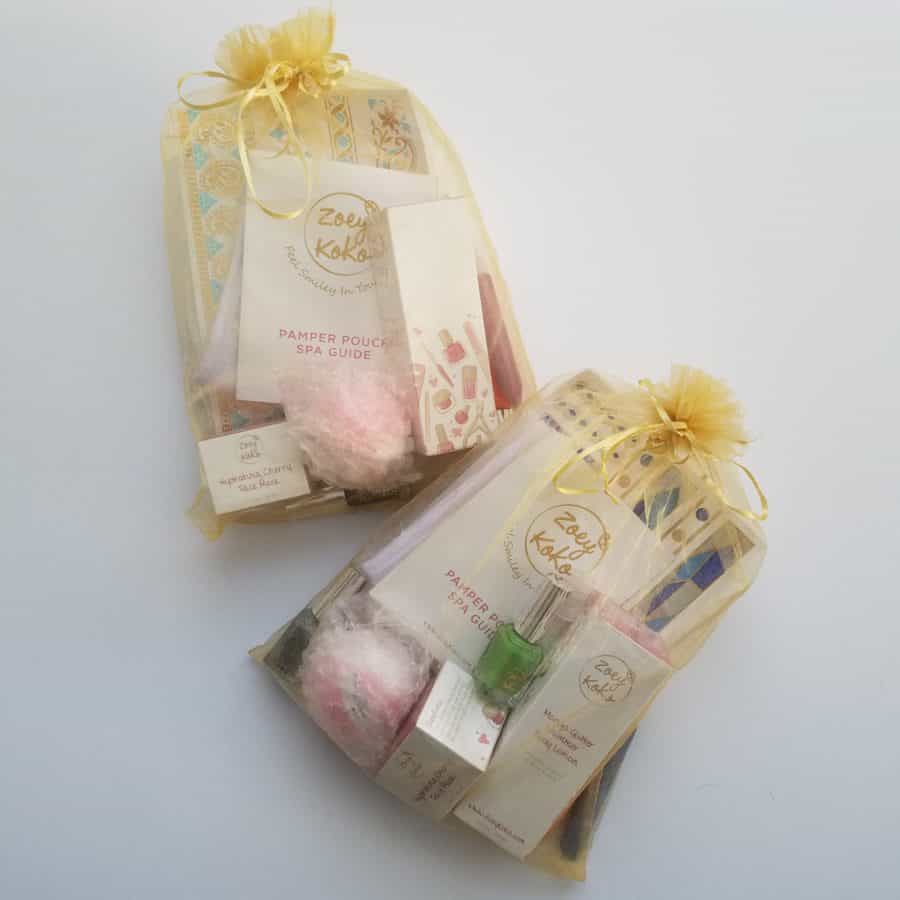 ♥ Zoey Koko Spa Guide
♥ Spa Headband
♥ Microfiber Face towel
♥ Metallic Tattoo Sheet
♥ Zoey Koko Bracelet Tattoo
♥ Mango Shimmer Body Lotion
♥ Hydrating Cherry Face Mask
♥ Mani/Pedi Kit
♥ Quick Dry Color Nail Polish
♥ Quick Dry Glittery Nail Polish
♥ Nail Decal Sheet
♥ Glitter Paint Pens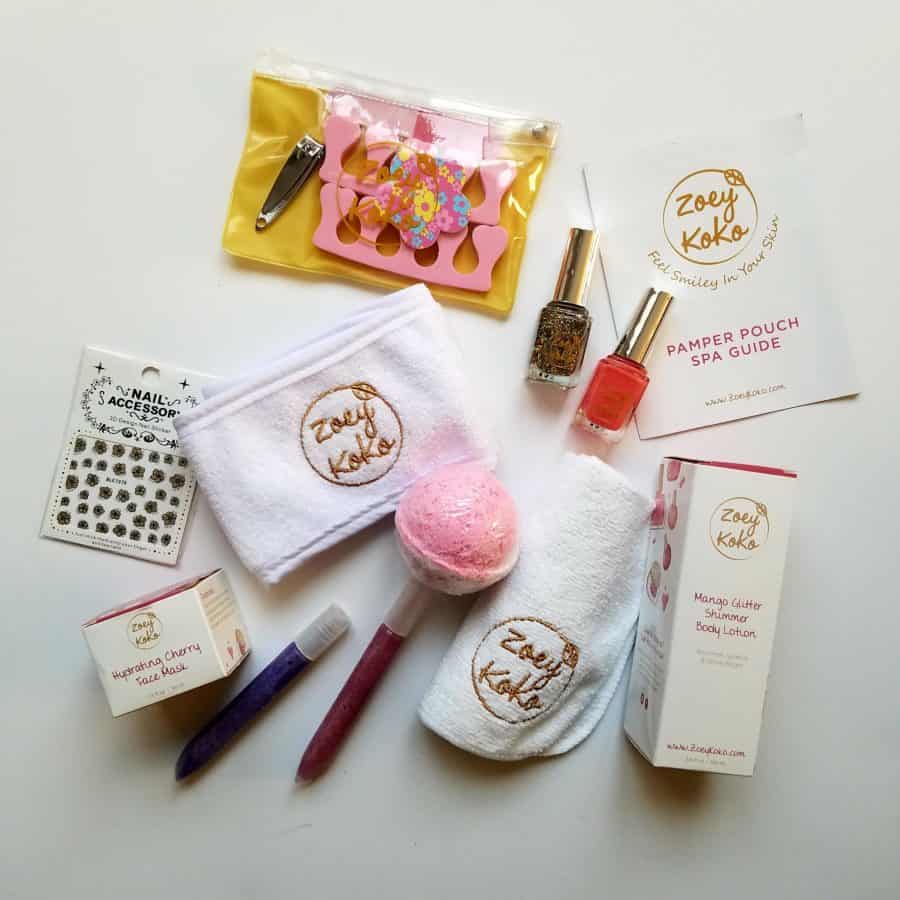 So many goodies for you to enjoy! I love that my daughters had so much fun with the Zoey Koko pamper pouches and have pictures to prove it!
If you want to have your own pouch before the giveaway ends, you can use code "whollyART" at check out on the Zoey Koko website to save 15% off on your purchase!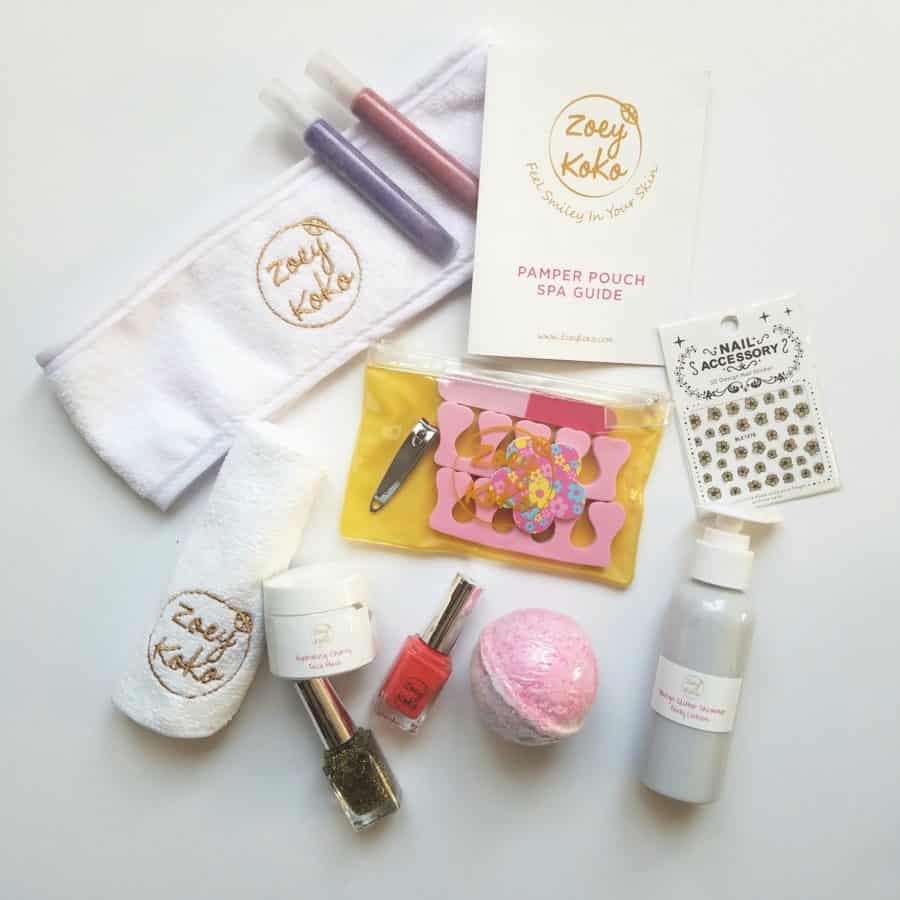 Take advantage of the daily bonus entries for more chances to win! This Zoey Koko giveaway will run through 2/27/2018!
For more information, follow @zoey_koko on Twitter and Instagram and like them on Facebook.
[ela]