"I feel so good today because I went to the most remarkable premiere last night!" exclaimed Benjamin Bratt as he sat down for an interview with us and expressed how thankful he was for the warm welcome.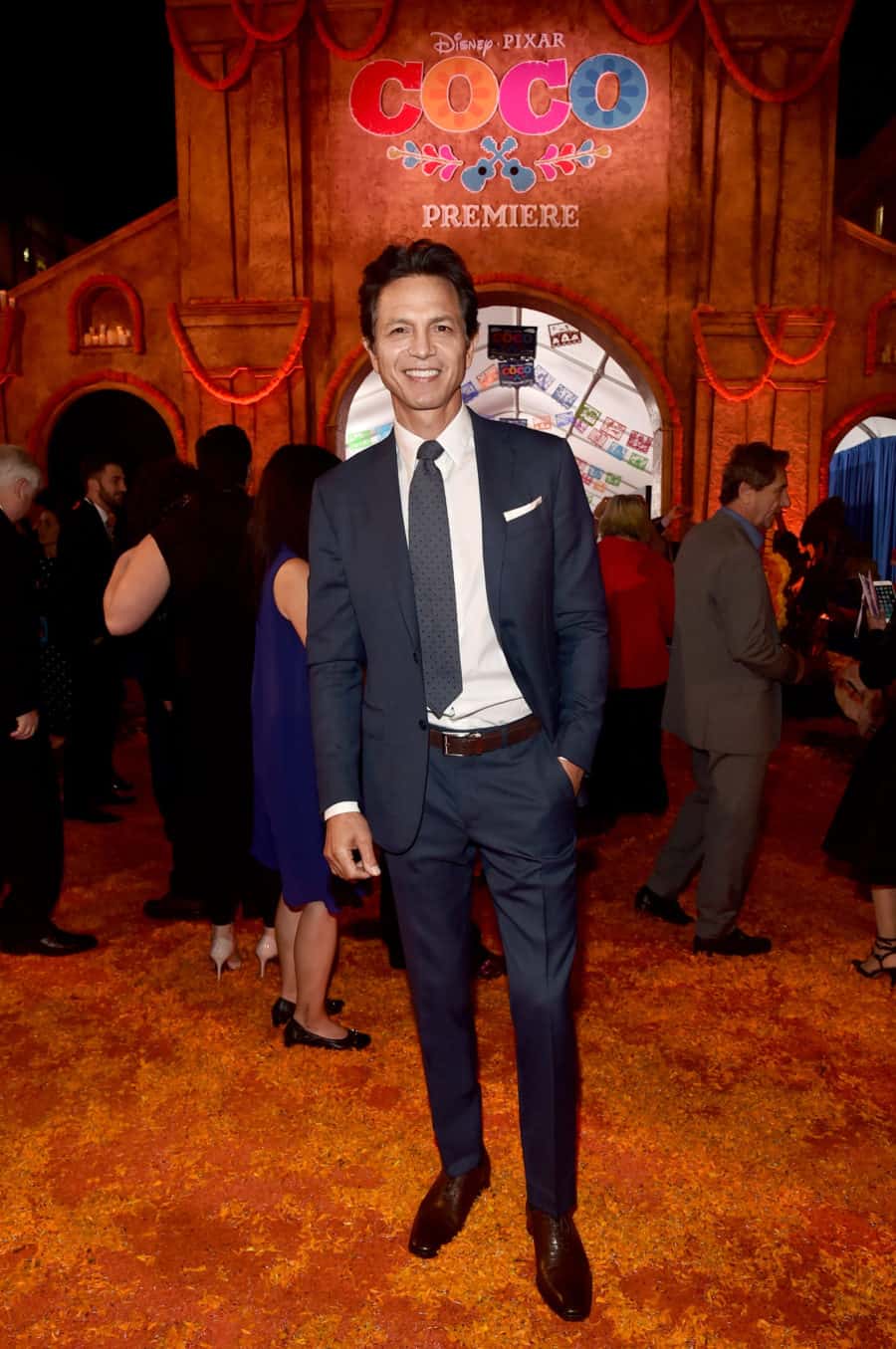 "We were there too!" some of us said out loud, while others savored the memory to themselves. To realize that I walked the same marigold-carpet as Benjamin Bratt is quite amazing, especially since he is the voice for one the main characters of Disney•Pixar's "Coco," the legendary Ernesto de la Cruz.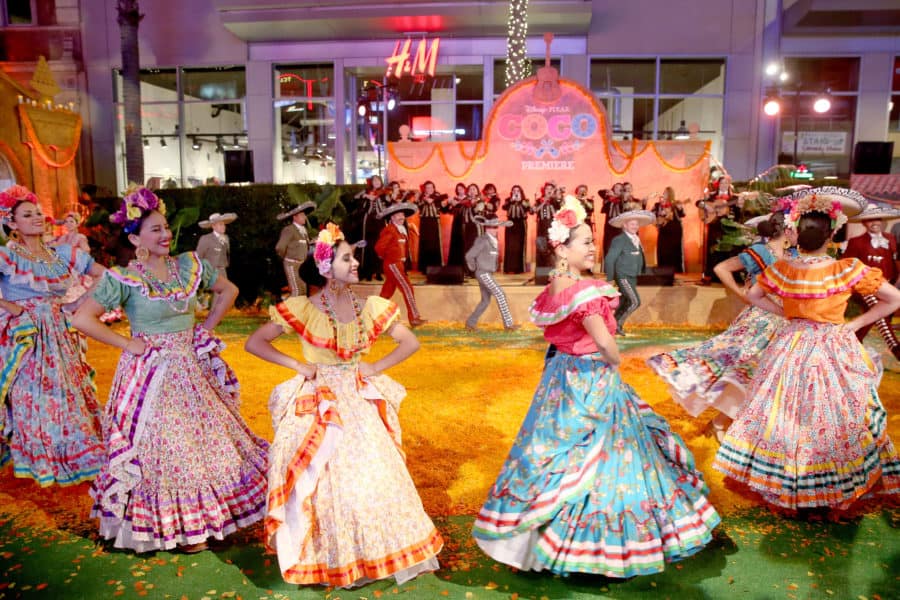 "I've been around the block a little bit and that was probably the most spectacular, most heartwarming, most fun premiere I've ever been to. Where else can you be greeted by a mariachi band and dancers and the whole thing was a celebration from start to finish."
I agree! it was a total FIESTA… a colorful celebration of life, tradition, and family love!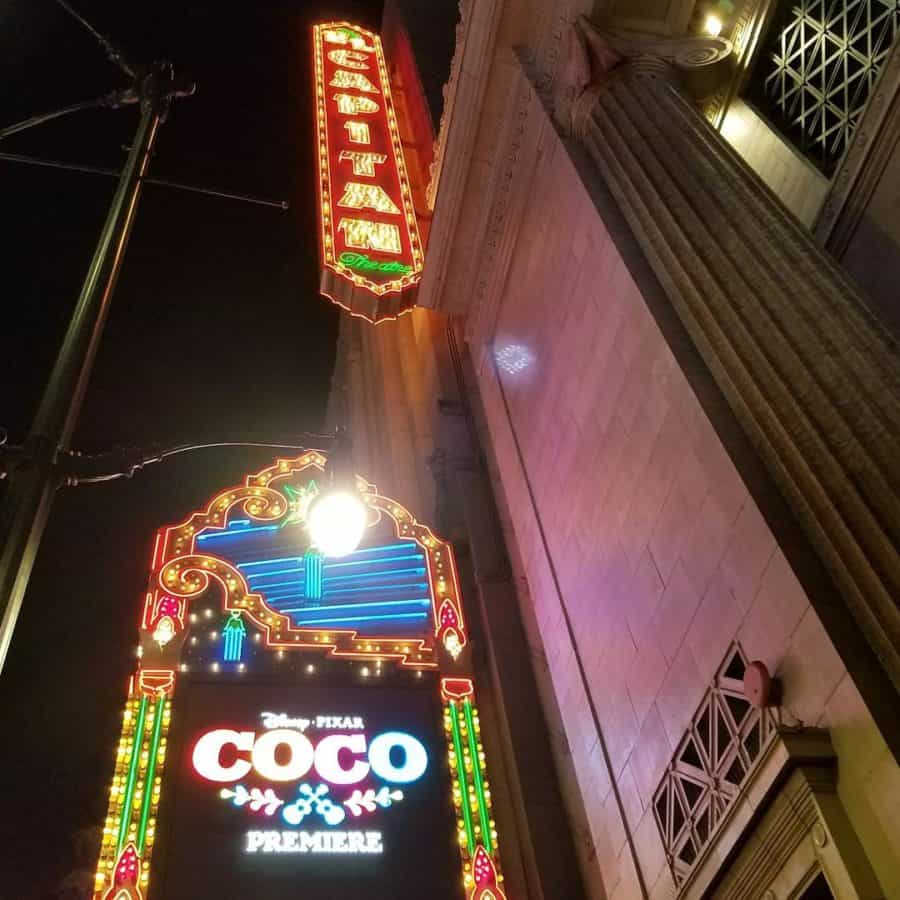 I was so shocked when he confessed that before the premiere, he actually "hadn't seen the film in its completed form yet." I actually saw a screening of Coco a few days prior to the premiere night with my family. It is an exquisite rendition of the Mexican culture and an incredibly touching film for the whole family.
Benjamin Bratt was sitting a few rows behind me at Hollywood's El Capitan Theatre and I had the pleasure to shake his hand and congratulate him and chat with him about the movie right after the movie ended. I couldn't use a phone, but I so wished I could have taken a selfie with him. I am not usually star struck but if you've sen him in his roles as NYPD Detective Rey Curtis on  Law & Order (NBC),  Dr. Jake Reilly on Private Practice (ABC), and Steve Navarro on 24: Live Another Day (FOX), then I don't have to tell you how dreamy he is (with all due respect, right?).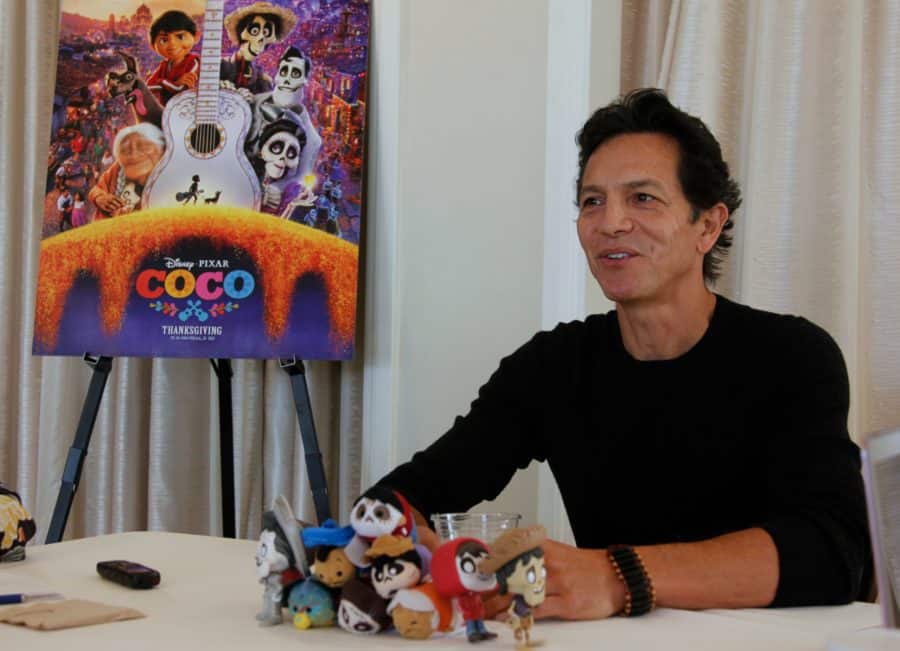 And he is just as charming, inspiring, and insightful.
While what he's "most excited about with Coco is it's finally an opportunity on a global scale to illuminate the beauty of the Latino culture," starring as Ernesto de la Cruz actually became an opportunity to make one of his biggest dreams come true!

With an all-Latino voice cast that includes characters both in the Land of the Living and the Land of the Dead including Anthony Gonzalez, Alanna Ubach, Gael García Bernal, and Edward James Olmos, Disney•Pixar's "Coco" is a great step forward in understanding the diversity within the Latino community:
I think the general population takes the mistake of seeing Latino culture as monolithic and we're not.

And the great news is that Coco is inspired by the Mexican culture and its indigenous roots, but it is a film for everyone – everywhere.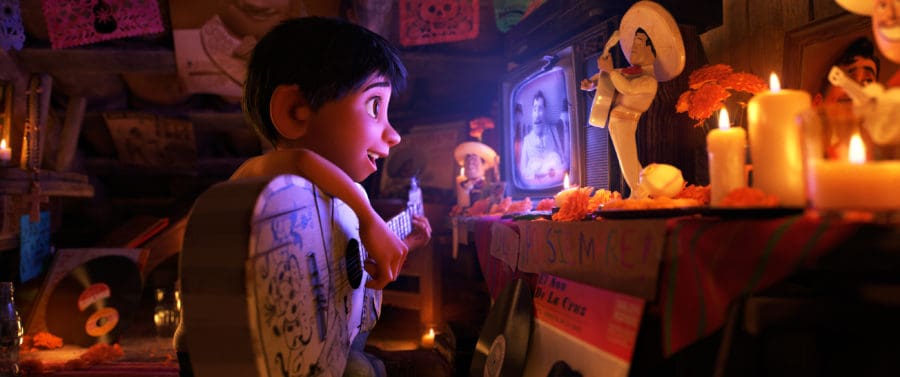 Benjamin Bratt loves the message that Coco conveys:
As we edge closer to our moment of mortality that there will be a kind of comfort in knowing that we can stay connected through prayer, through memory, through acknowledgment, even through ofrendas.
In Coco, Miguel is inspired by the pictures, films, discography, and even statues of  Ernesto de la Cruz, and his fancy guitar!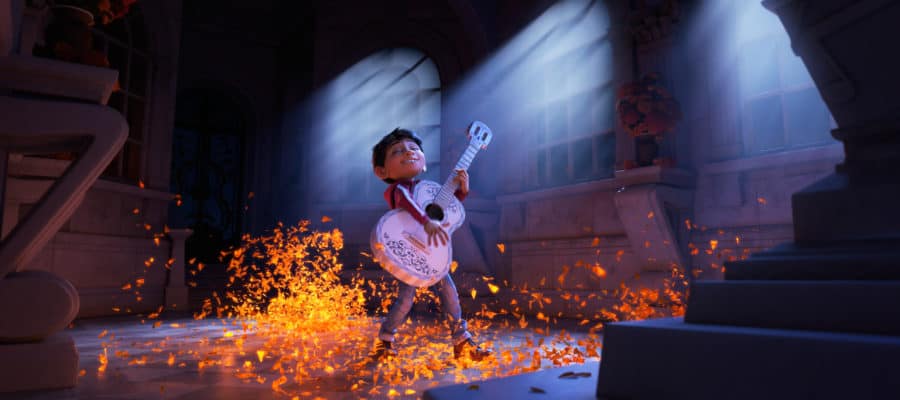 But that's not how Benjamin Bratt (who sings "Remember Me" in the film) wants to be remembered:
If I am to be remembered at all I would hope it would be for, for my kindness or my generosity, for the love that lives in my heart for people that I hold near and dear. And for someone who tried to live his life with integrity. Nothing too deep. Oh, and he's pretty fun, too. He was a fun guy.
That message and that captivating smile just melted the room.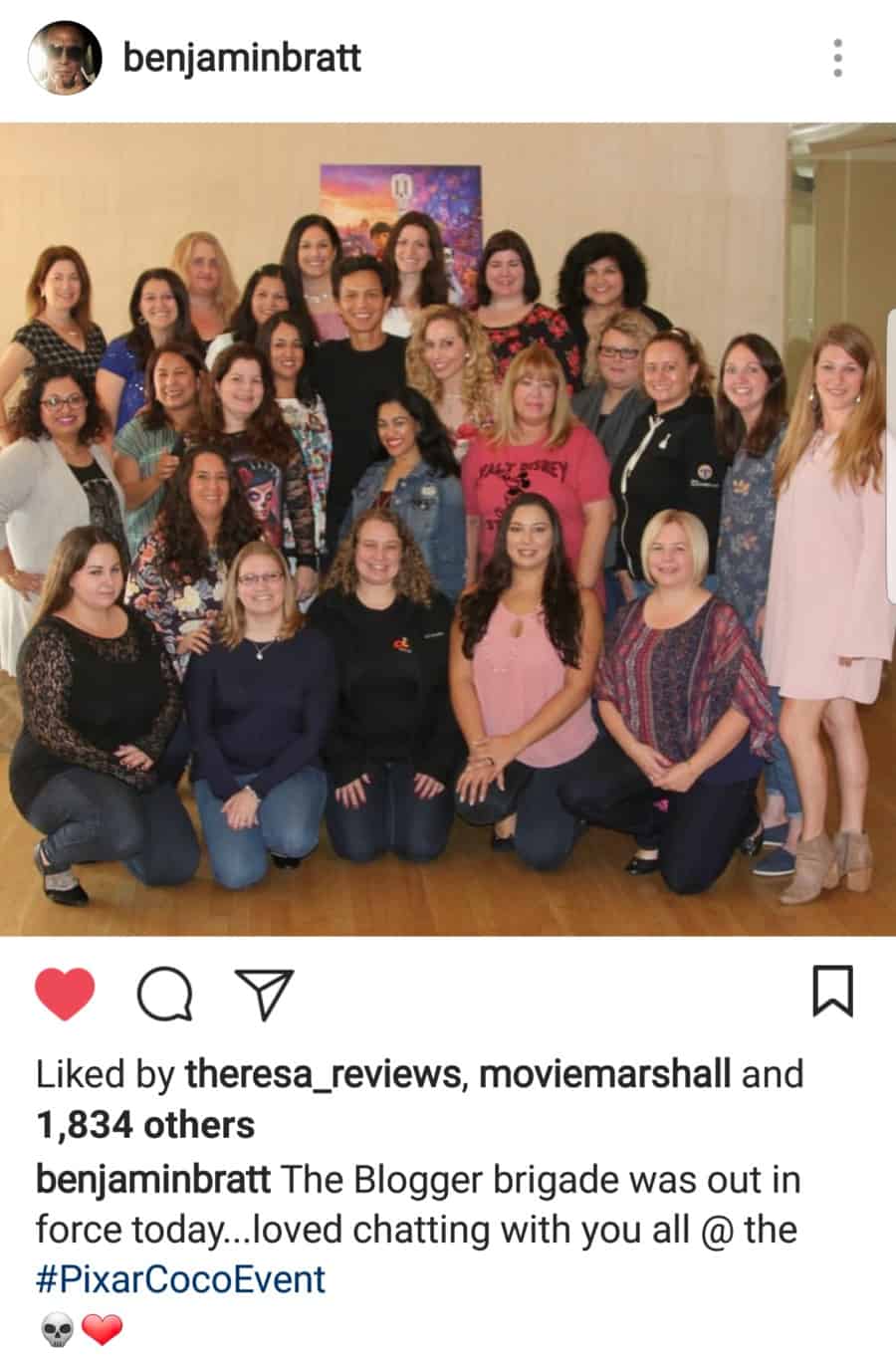 There was a reverence in the air when he expanded upon "the people he holds dear:"
"The most important thing in my life right now is my family, my immediate family, my relationship with my wife and my two children, my daughter Sophia and my son Mateo. They take precedence over all else, even at work, and that's how I self-identify. If someone says what are you, I don't even start with man. I say I'm a husband, I'm a father first. And with that kind of clarity, you can really take on any challenge that's presented to you."
Benjamin Bratt not only has gorgeous looks, infectious charisma and impressive talent, but he's also a man of substance.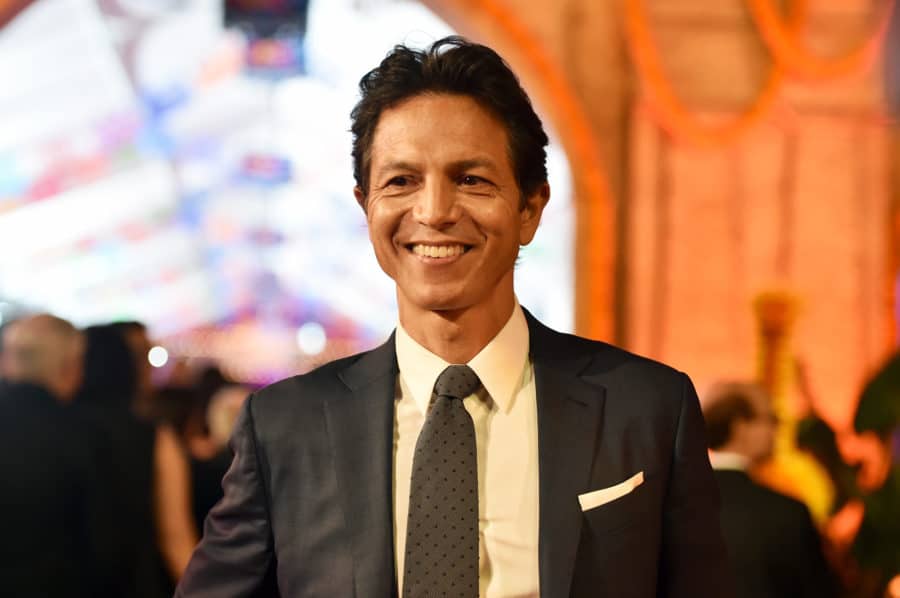 Here's what he wants his children to learn from him:
…wherever you come from, whatever your gender is, whatever your sexual orientation, whatever your religion is, lead with kindness, lead with empathy and lead with love!
Lead with kindness, lead with empathy, lead with love, that's what it truly means to become larger than life, and that is what Coco will inspire us to be.
Disney•Pixar's "Coco" opens in U.S. theaters on Nov. 22, 2017. Tickets are on sale NOW for families and friends who want to celebrate the themes of "Coco," including the importance of family, honoring your ancestors and following your dreams. Tickets can be purchased via Fandango and Atom.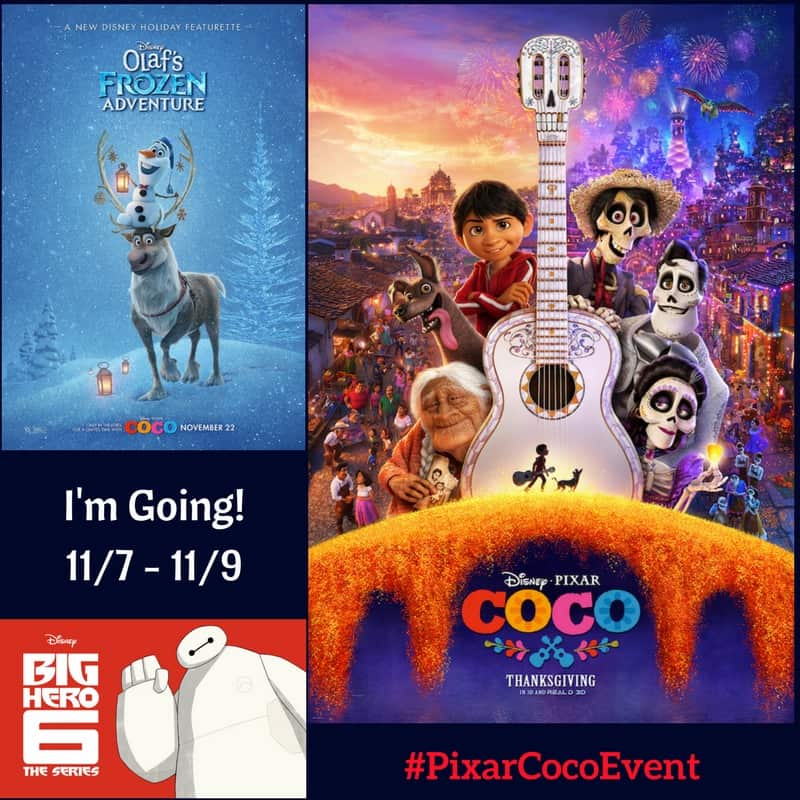 Make sure to follow along with me on social media using #PixarCocoEvent for interviews with the Disney•Pixar's "Coco" cast and filmmakers, as well as more from Olaf's Frozen Adventure, #ABCTVEvent, and Big Hero 6 The Series. Check out http://movies.disney.com/coco, Hashtag: #PixarCoco, Pixar Coco Facebook, Pixar Coco Twitter and Pixar Coco Instagram, too!
What does becoming larger than life mean to you? I'm excited to hear how you want to be remembered in the comments below.  And check out shared our group photo on his Instagram and Facebook!

© Elayna Fernández ~ The Positive MOM
Interview photos by Silvia Martinez | Red Carpet pictures courtesy of Disney