Alan Horn, Chairman of Walt Disney Studios, introduced John Lasseter, chief creative officer of Pixar and Walt Disney Animation Studios, at the D23 Expo on Friday, at the Anaheim Convention Center in California. Lasseter hosted the Pixar and Walt Disney Animation Studios: The Upcoming Films panel and presentation, showcasing never-before-seen footage, major surprise announcements, musical performances, and appearances by star voice talent. And I was in that very room.
It was the most magical weekend of my life! The energy in any D23 Expo space is outstanding, as it gathers everything that Disney touches with its magic: from the films to the fans, and presented by decision makers, directors, producers, musicians, and talent. D23 Expo is unlike anything I've ever lived and I'm going to share my experience (and all the exclusive news from D23 Expo) with you, but I have to say it: you need to be there to know what it's like.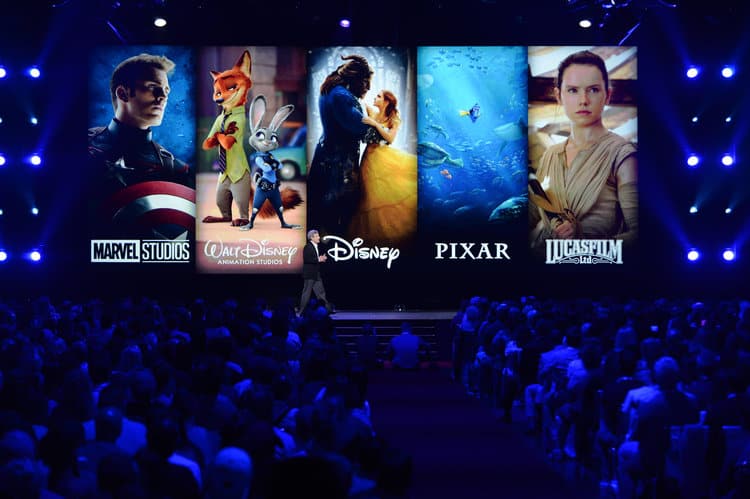 We started by reminiscing and celebrating the immense success of already legendary films like Zootopia and Cars 3.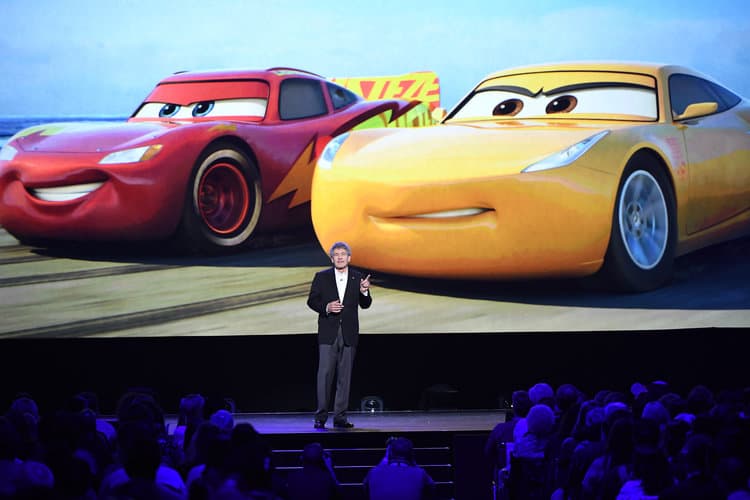 My skin was painted with never ending goosebumps as I thought about how blessed I've been to meet and interview the filmmakers and animators of both of these films and be in the spaces where all the magic is created.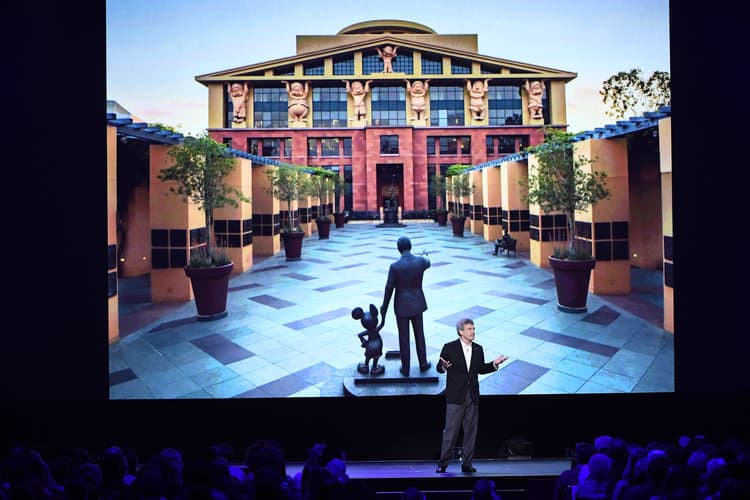 But what's better than "I've been there"? The answer is "I am here!" That morning, I had cried witnessing Oprah, Whoopi Goldberg, Mark Hamill, and Stan Lee receive the Disney Legend Awards, and seeing Carrie Fisher be honored, as we collectively wished she was presently with us, but somehow feeling her spirit was.
As the announcements, engaging presentations, sneak peeks and previews rolled out, I shared the excitement with thousands of fans who screamed, shed happy tears, and lived the emotions that a true Disney fan experiences in such a uniquely special environment.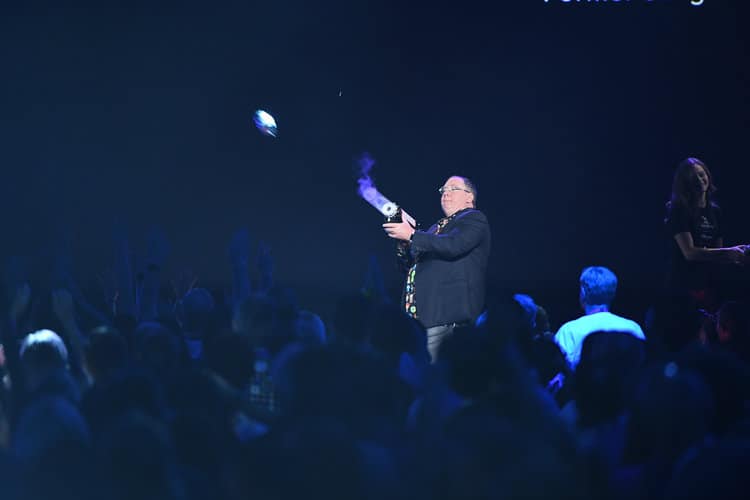 When John Lasseter entered the room, he blasted shirts out for the audience to catch. Then he went on to release and reveal news for DisneyToon Studios, Walt Disney Animation Studios, and Pixar.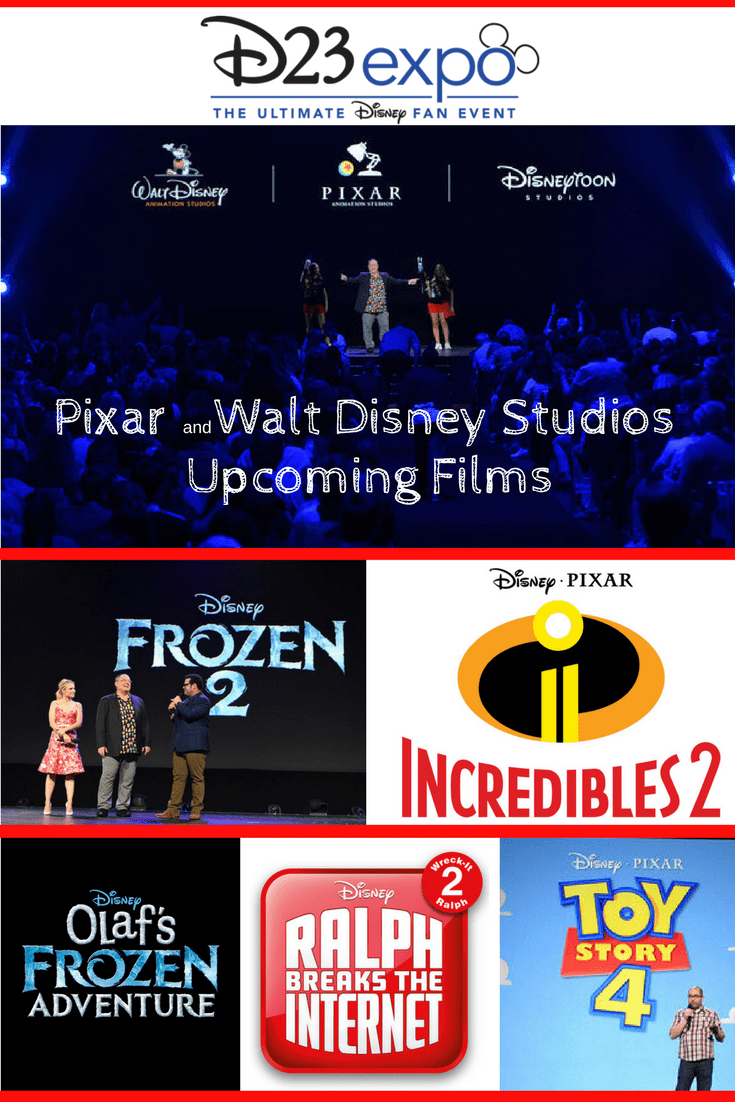 First up, from DisneyToon Studios, a first look clip titled "Speed Test" gave us a glimpse of an untitled movie that is now in the works and will be released on April 12, 2019.
According to John Lasseter, this film "celebrates the next horizon of aviation" and is directed by Klay Hall and Bobs Gannaway, and produced by Ferrell Barron. Walt Disney Animation Studios was next in line, with Olaf's Frozen Adventure's announcements. This 21-minute featurette will debut before Pixar's Coco this November 22, with four original songs for us to enjoy. Olaf's Frozen Adventure will bring back he entire original cast of Frozen!
Kristen Bell, the voice of Anna of Arendelle, shared that Anna and Elsa (Idina Menzel) realize they don't have any holiday traditions, and that Olaf enrolls Sven in an adventure to bring back the best traditions for them to adopt. As she introduced Olaf's song, we experienced "technical difficulties" as the sound completely stopped. The audience gasped as Josh Gad came in to save the day and sing "That Time of Year" live for us. Oh my!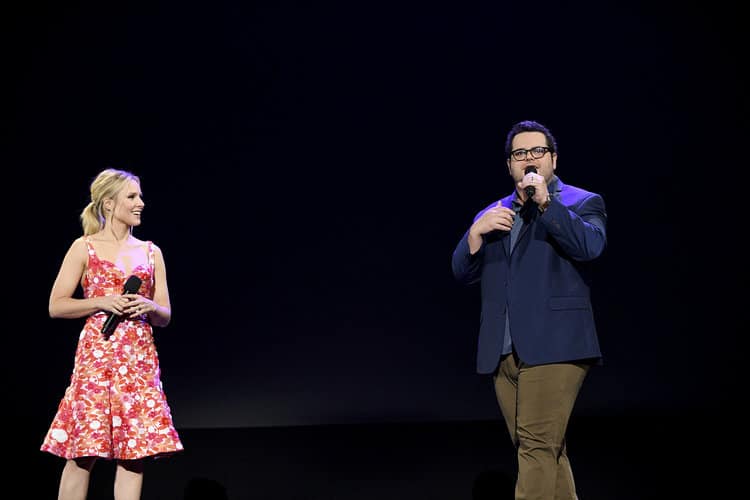 We shared many laughs as John Lasseter, Josh Gad, and Kristen Bell played around with the "unique title" of Frozen 2, which will be released on November 27, 2019. Josh Gad playfully complained that the cast didn't go on the research trip to Norway, Iceland, and Finland that Frozen 2 directors and producers (Chris Buck, Jennifer Lee, Peter Del Vecho) embarked on to portray the history and cultures accurately in the movie. It was all so hilarious and unbelievable!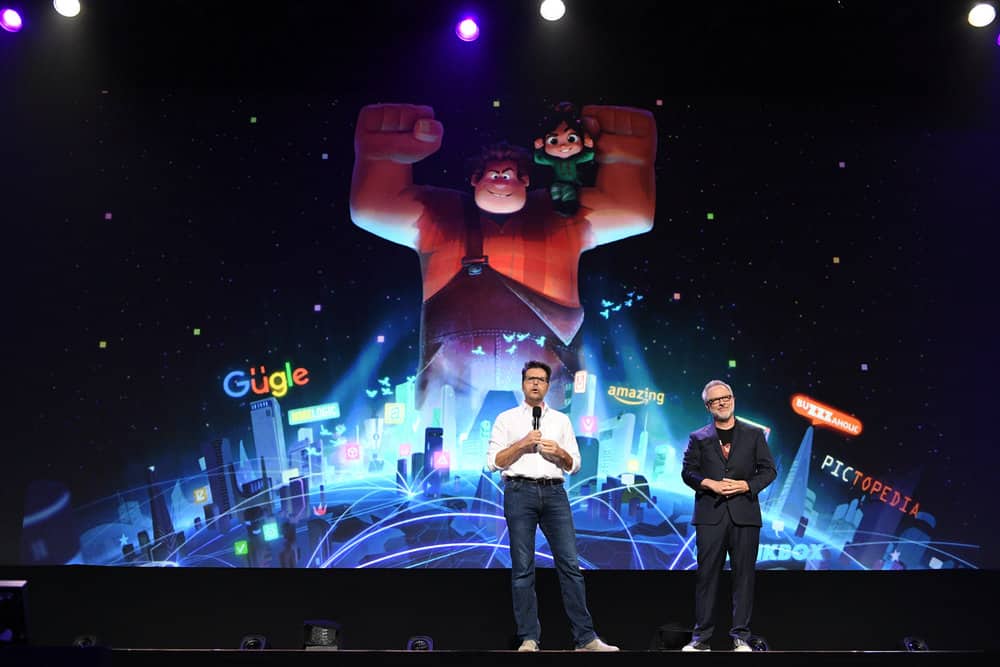 Next up, directors Rich Moore and Phil Johnston took the stage to introduce Wreck-It Ralph 2: Ralph Breaks The Internet. I was tempted to scream "I know them!" because I felt so much joy in my heart remembering my interviews with them along with producer Clark Spencer for the DVD release of Zootopia. I wish you could see the big smile on my face right now.
The talented actress and comedian Sarah Silverman, who plays Vanellope von Schweetz, explained that this time around, our beloved characters go beyond the arcade to explore the Internet and find replacement parts to fix the game. A new character, Yesss (voiced by Taraji P. Henson), was announced, and then it happened. My favorite moment out of the 2-hour presentation – we saw all the Disney Princesses in an exclusive clip that had everyone laughing uncontrollably. After seeing the most EPIC clip in the history of Disney (I'm sure all D23 Expo attendees that went to the Pixar and Walt Disney Animation Studios panel agree) we witnessed history as most of the living Disney Princesses took the stage, one introducing the other:
Paige O'Hara – the original voice of Belle in Beauty and The Beast
Irene Bedard –the original voice of Pocahontas
Mandy Moore – the original voice of Rapunzel in Tangled
Auli'i Cravalho –the original voice of Moana
Sarah Silverman – the original voice of Vanellope von Schweetz in Wreck-It Ralph
Kristen Bell – the original voice of Anna in Frozen
Kelly MacDonald – the original voice of Merida in Brave
Anika Noni Rose – the original voice of Tiana in The Princess and the Frog
Linda Larkin – the original voice of Jasmine in Aladdin
Jodi Benson – the original voice of Ariel in The Little Mermaid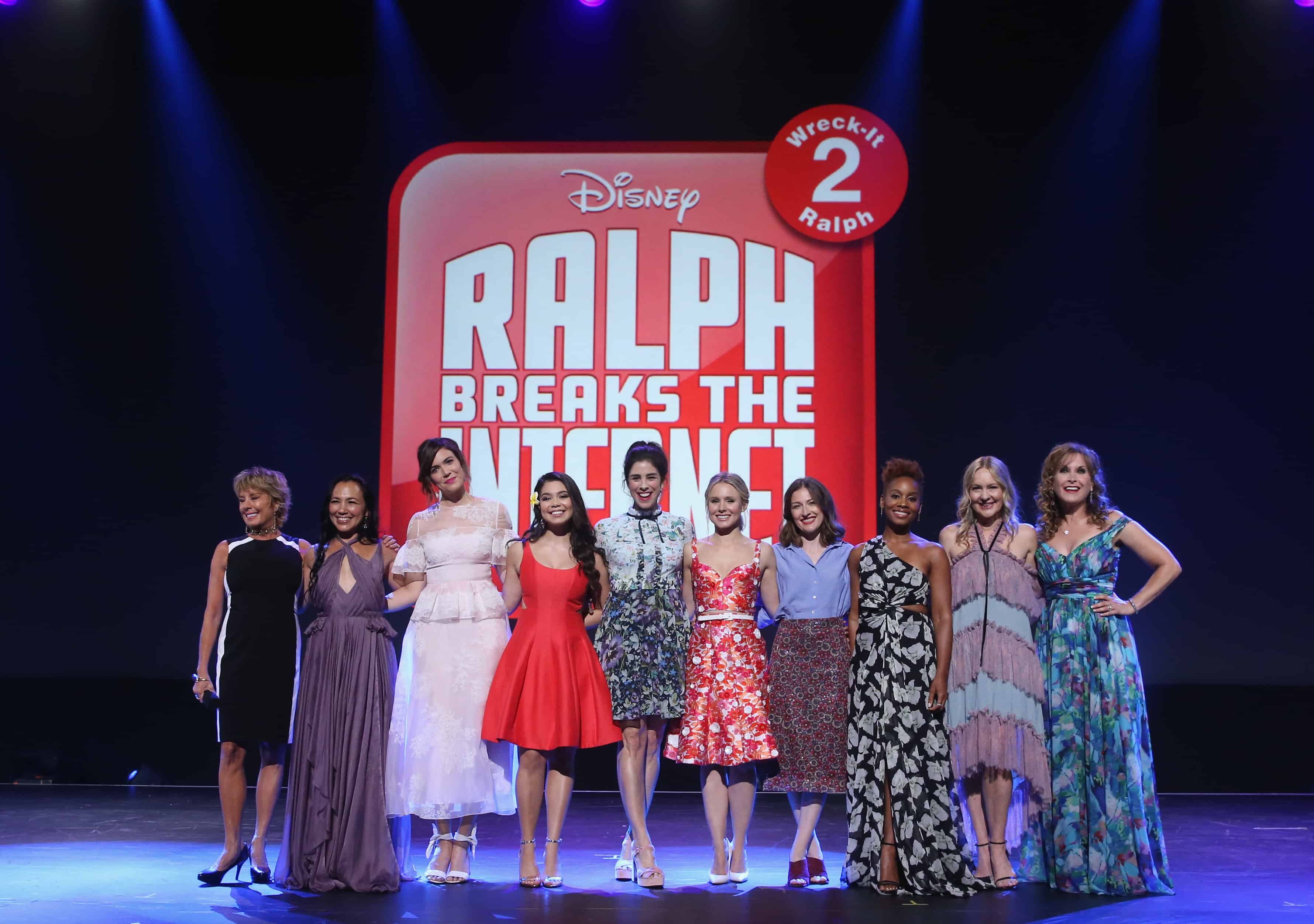 The room went crazy, as John Lasseter had predicted! It was a legendary moment and I just started to look around, amazed to be a part of it. You guessed it, I couldn't hold back the tears… and I am letting them roll right now. Mark the date for November 21, 2018!
John Lasseter then admitted he had a hard time figuring out how to follow that moment. He introduced Incredibles 2 writer and director Brad Bird, who welcomed the entire cast on stage – the first time they've been together in a room, he added.

Incredibles 2 features the voices of Holly Hunter (Helen Parr /Elastigirl), Craig T. Nelson (Bob Parr / Mr. Incredible), Sarah Vowell (Violet Parr), Huck Milner (a brand new voice for Dash Parr) and Samuel L. Jackson (Lucius Best / Frozone), who took a selfie with us. Can you believe it?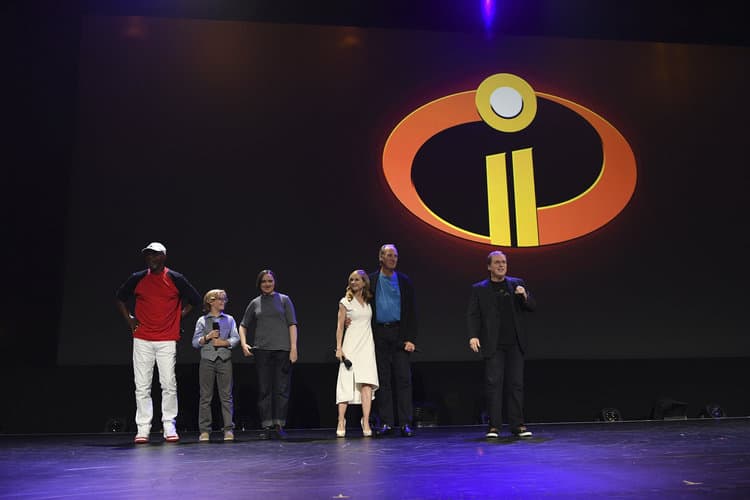 We learned that Helen will be in the spotlight, which to me it sounds like an empowered mom film that you and I will relate to – YAY! And then we watched a sneak peek that gave us a preview of Jack-Jack's powers. I'm not going to lie, he's going to blow your mind!
And of course, Edna Mode will be returning to wow us with her greatness!
Guess who voices Edna? Director Brad Bird himself! Can't wait to see the new lines on June 15, 2018 when Incredibles 2 is released (exactly a year of the Cars 3 release).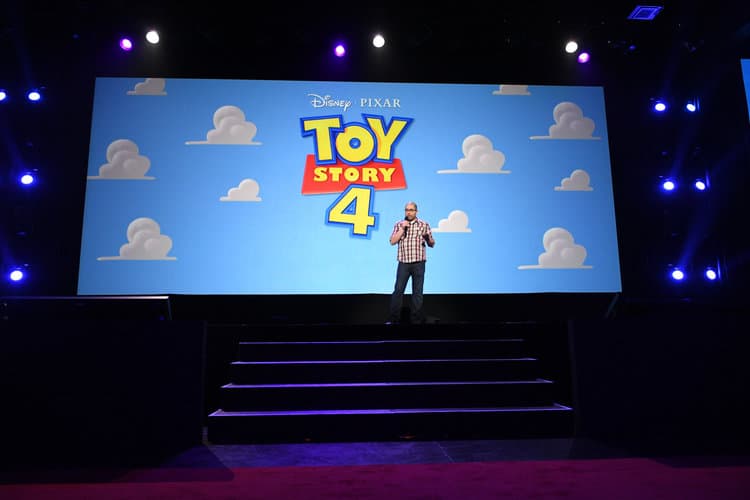 An emotional moment for all Toy Story fans happened when John Lasseter announced Josh Cooley as the director for Toy Story 4. Cooley is not a stranger to D23 Expo fans, since he directed short Riley's First Date?, which premiered at the last convention.
"Directing Toy Story 4 is the highest honor I could ever have," said Cooley. I can't wait to hear more, but for now, we know a new character named Lulu was mentioned and an RV trip was hinted. Toy Story 4 is being produced by Jonas Rivera of Inside Out, and will release on June 21, 2019.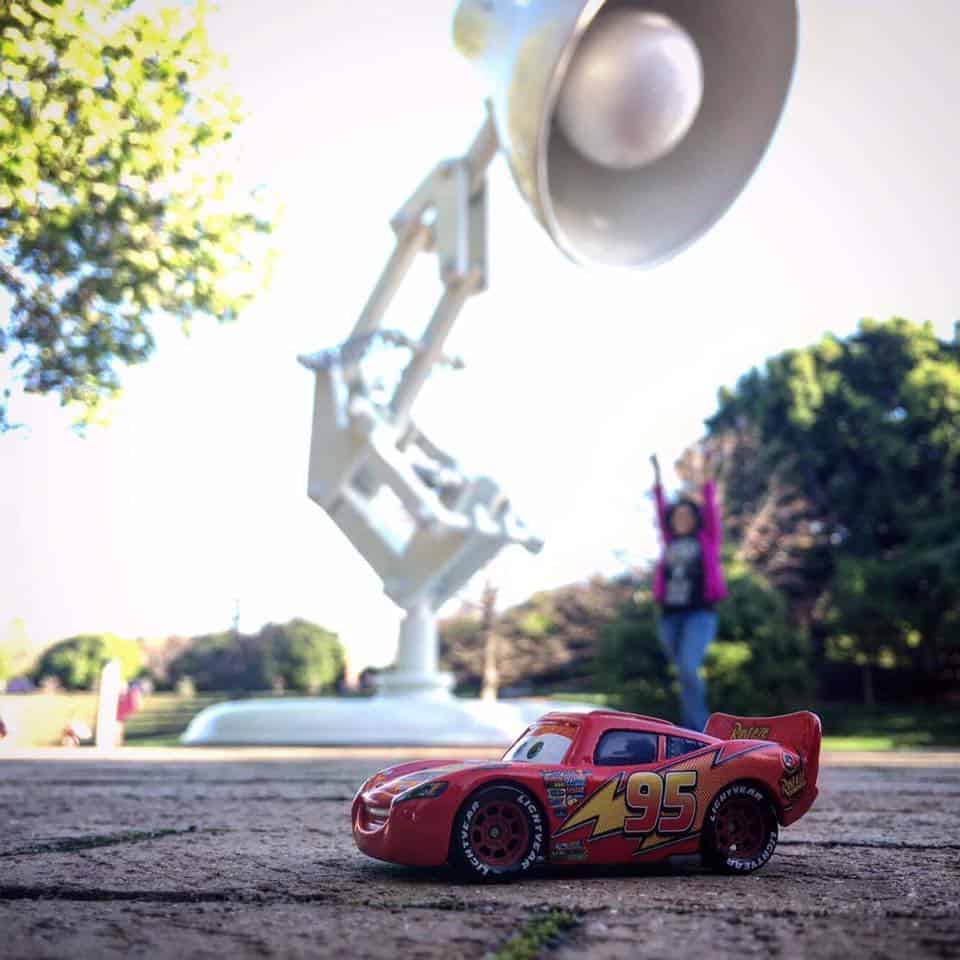 They showed us the a behind-the-scenes where we met all the animators working on Toy Story 4. I cannot even tell you how excited I was to recognize the Brooklyn building where it's all happening, since I had the privilege to tour Pixar Animation Studios earlier this year for the Cars 3 Event.
All Pixar fans were anxiously awaiting the announcement of the next Pixar original. I did not foresee that the movie would be based on director Dan Scanlon's life! The moving film tells us how the magic of the world helps two teenage elf brothers whose father died when they were too young to remember him have one last magical day with him. It combines a "suburban fantasy world" and "the everyday."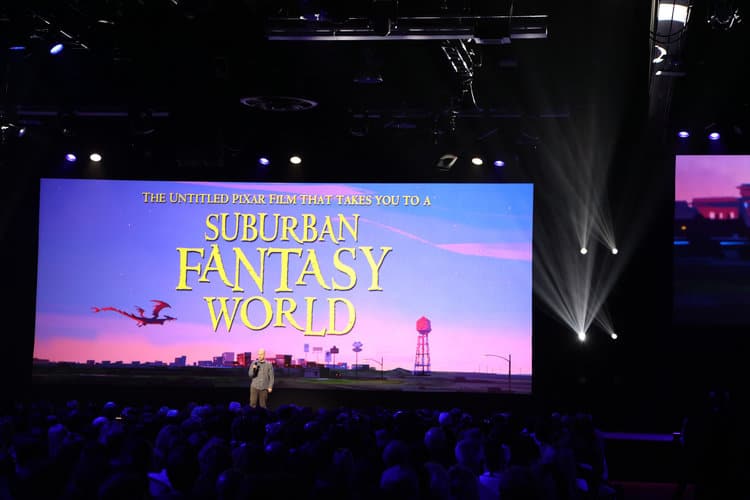 Though I assume we were all in tears (it couldn't have been just me!), we laughed with the previews we saw, especially when we found out that unicorns will be dime a dozen in this new world where humans don't exist – only elves and those types of creatures. It will be another Pixar hit for sure!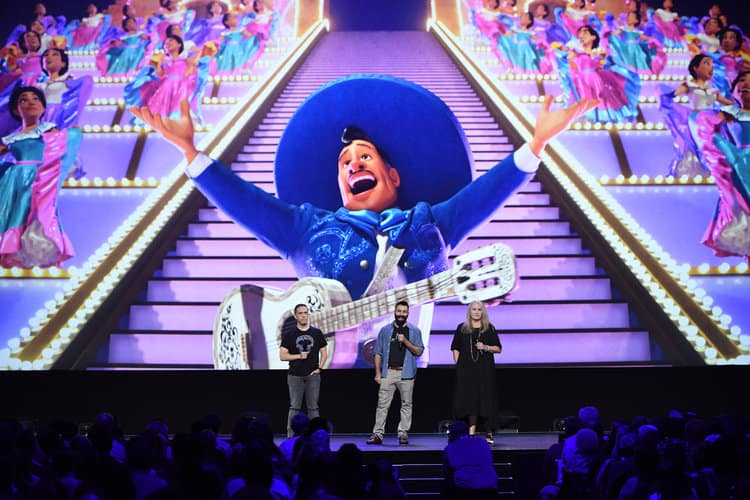 And last, but not least, Lee Unkrich, Adrian Molina, and Darla K. Anderson discussed the next Pixar movie, which opens November 22 after Olaf's Frozen Adventure: Coco! Now this film is a long-awaited one for me, because you know it features a Latino cast and is all about El Dia De Los Muertos, making family and family history a main focus.
Two clips and a poster were a real treat, and it didn't hurt that Benjamin Bratt, the voice of Ernesto de la Cruz, delighted us with his dashing looks, and sang "Remember Me" along with adorable Anthony Gonzalez. Anthony Gonzalez voices Miguel, the young aspiring musician whose family banned music and ends up in the Land of the Dead. Just about every Latina is excited about his relative Hector, who is voiced by Gael García Bernal.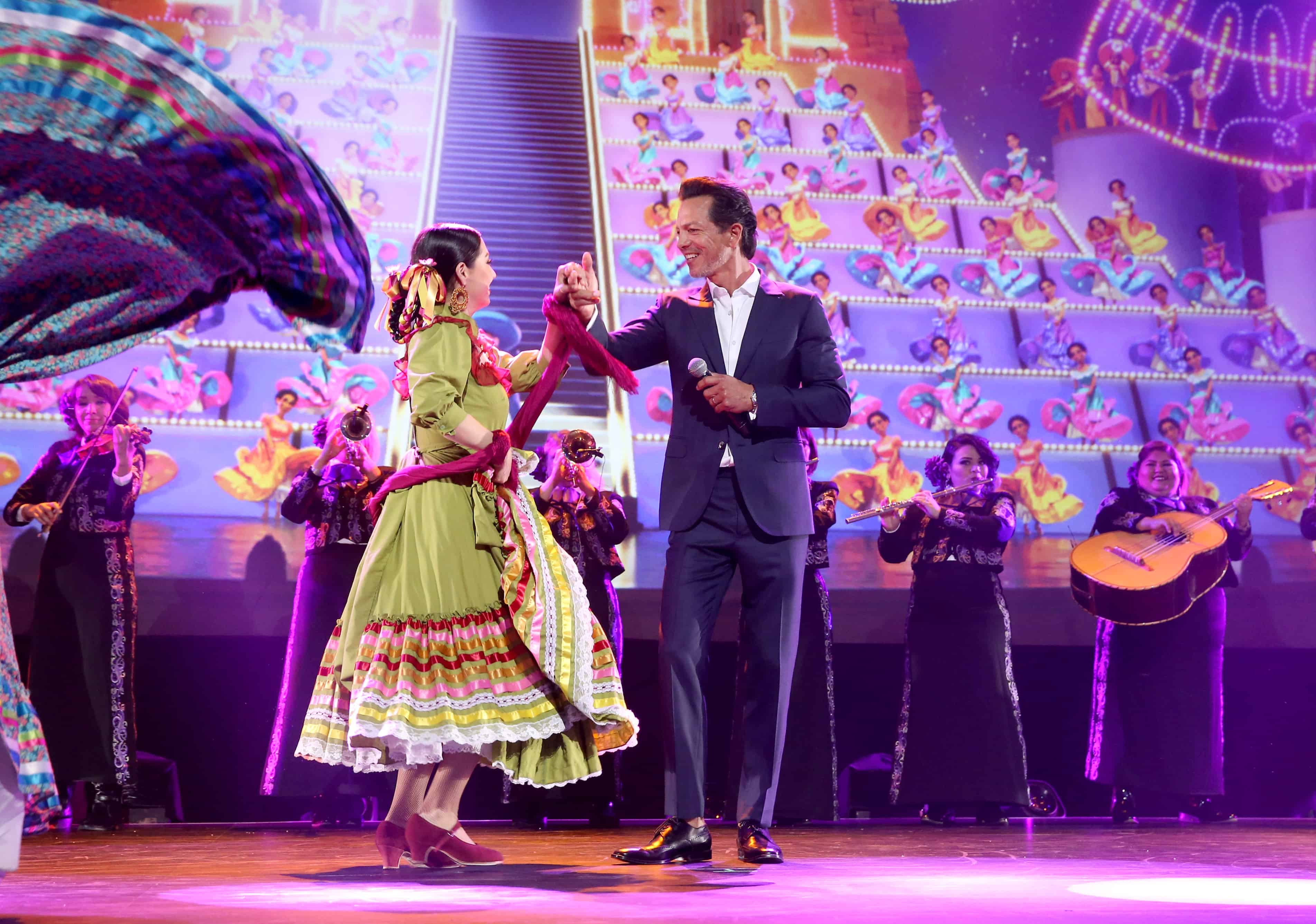 A multi-color fiesta ensued with golden petals and the Grammy-winning Mariachi Divas de Cindy Shea and Ballet Folklorico de Los Angeles under Kareli Montoya, and the Grammy®-winning Gordon Goodwin Big Phat Band.
Which Pixar and Walt Disney Animation Studios movie are you most looking forward to? Stay tuned for all things D23 Expo as I share my adventures with you, and be sure to follow using #D23Expo #DuckTales #SummerofHeroes #Disneyland and #TheLionKing. You can also visit D23.com and learn about the D23 Expo here and follow @DisneyD23 on Twitter, Facebook, Pinterest, Instagram, and YouTube.
Other D23 Expo Recaps and Updates:
Join me at D23 – The Ultimate Disney Fan Event!
Disney, Marvel Studios & Lucasfilm Live Action Movie Announcements
Upcoming Walt Disney Parks and Resorts Attractions and Experiences
What to Expect at D23 Expo: The Ultimate Disney Fan Event
D23 Expo Recap: My Exclusive Interview with the DuckTales Producers
D23 Expo Recap: Fun Facts and Surprises From THE LION KING Panel
D23 Expo Recap: Meeting Mantis & Nebula
Finding Your Place In The Galaxy
The Most Powerful Life Lessons From The Lion King
[ela]
[ela]
Images courtesy of Disney/Image Group LA