People are sometimes surprised when I say I started my first guerrilla entrepreneurial career at 7 years old. This was in no way an accident.
For as long as I knew, my dad owned a carpentry and furniture design workshop, which for most of my childhood was located right at the back of our house, so entrepreneurship was definitely not a foreign concept to me. I've always admired his critical thinking skills and his creativity, as well as his zest to design a life and schedule in his own terms. He has never made millions, but has always had time for family meals and an afternoon nap.
My mom, although employed full-time as a school teacher, made all kinds of foods and crafts to sell on the side. She was also going to college and raising three kids! Her dedication, discipline, work ethic, integrity, and hunger for self-development are superior to that of anyone I've ever met.
My childhood businesses weren't the typical lemonade stand or paper route you would imagine a kid's business be in the United States. Just like my mom and dad, used my time, energy, knowledge, and imagination to achieve my financial and personal goals.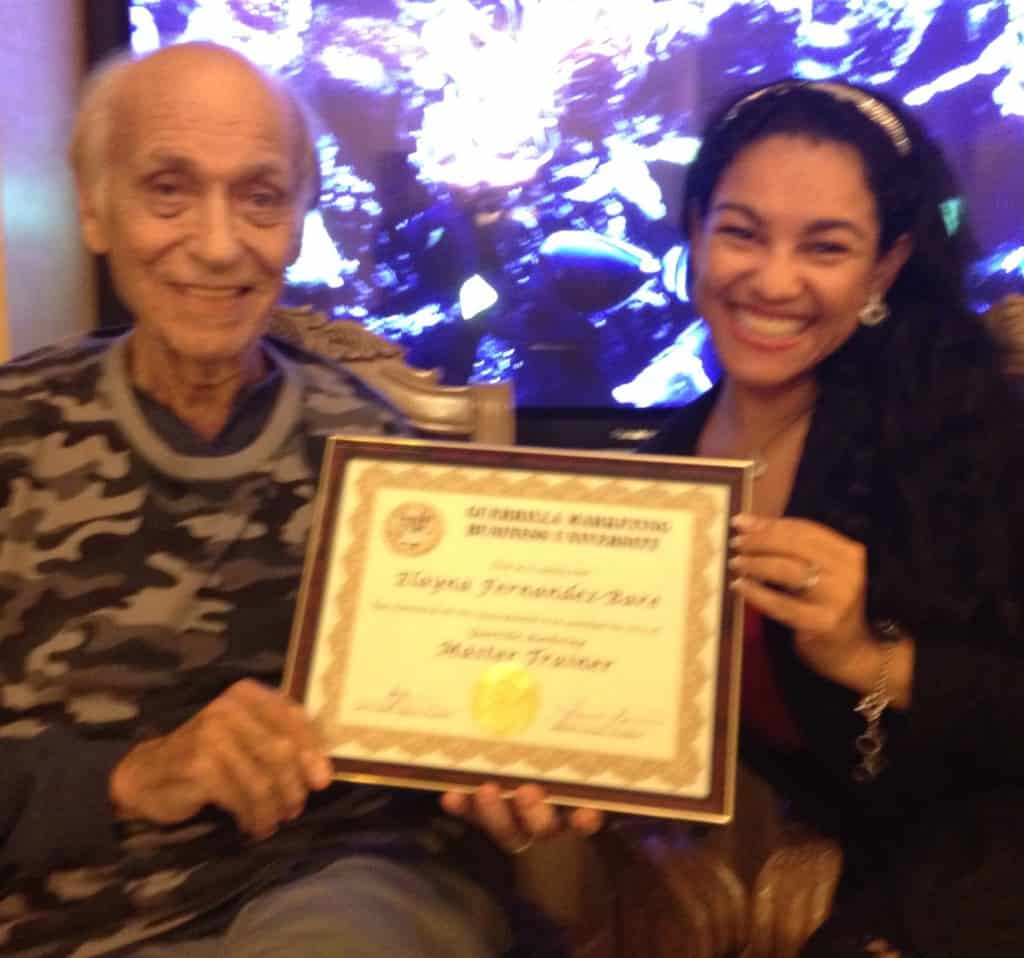 When I finished High School at age 15, I knew I wanted to be in marketing. It was what fascinated me and made me come alive: what I now call "my passion." In college, I loved reading Phillip Kotler, Al Ries, Jack Trout, and of course, the Father of Guerrilla Marketing, Jay Conrad Levinson.
Today, a couple of decades later, I am living a dream come true. I feel blessed to know Jay personally, to teach at his Guerrilla Marketing Intensives, and most importantly, to call him and his wife, Jeannie, my dear friends.
This week was particularly special, because after teaching the ABC's of Social Media Marketing and getting rave reviews, Jay presented me with the title of Certified Guerrilla Marketing Master Trainer. Becoming a part of the Guerrilla family worldwide is a true privilege and an honor.
Because I know that entrepreneurship has been instrumental in my success as a mom, especially during my single mom years, I am excited to partner with Jay to teach moms how to succeed without stress so they can spend more meaningful time with their little and not-so little ones.
The best news is that you don't have to inherit the Guerrilla traits or live with one or two to become one. The way of the Guerrilla can be learned… and I am ready to teach it!
As we learn in the Bible, we must develop and multiply our God-given talents to bless others…and service is, without a doubt, the manifestation of love.
[ela]