My daughters and I watched ABOMINABLE once again, snuggled up to "our" Everest plush. It's such a sweet, action-packed adventure, and we simply loved watching it together!
ABOMINABLE from Universal Pictures Home Entertainment is now available to own.
View this post on Instagram
We are so excited to partner with DreamWorks Animation and Pearl Studio for another giveaway of their co-production ABOMINABLE!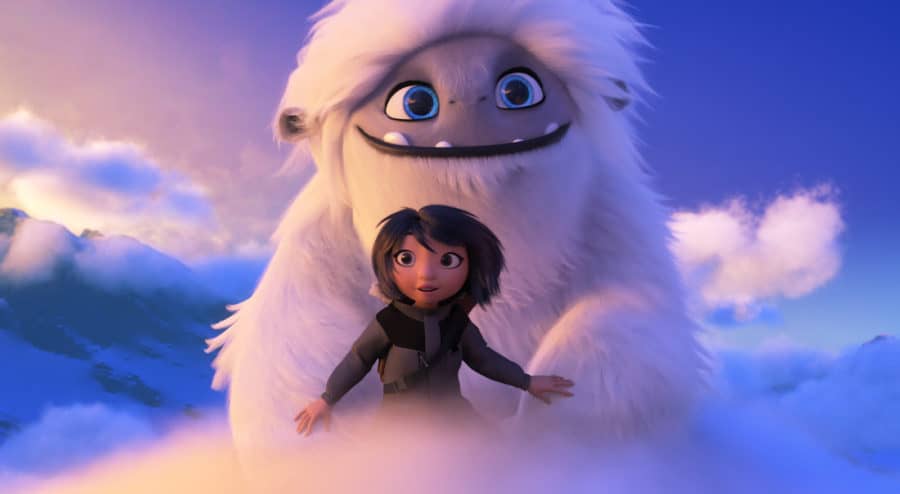 One fortunate winner will join Yi, Everest, and the gang and their adventures, filled with action music, and laughs.
ABOMINABLE is available on Digital now and on 4K Ultra HD, Blu-Ray™, DVD and On-Demand December 17, 2019 from the studio that brought you How to Train Your Dragon!
Free Abominable Movie Night Party Kit
I have a fun free abominable movie night party kit for you to download because the fun doesn't have to end with the movie!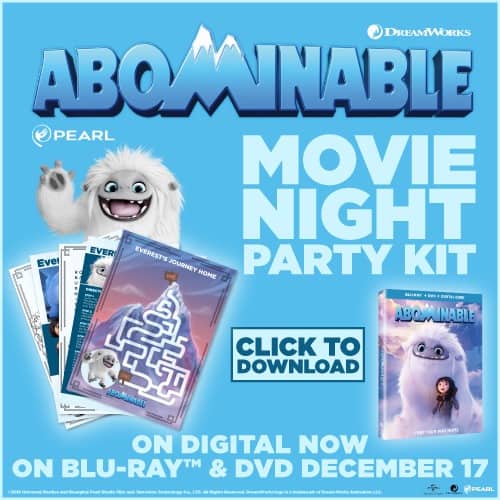 ABOMINABLE features the voice talents of Chloe Bennet ("Marvel's Agents of S.H.I.E.L.D"), Golden Globe® and Emmy® Award winner Sarah Paulson ("American Horror Story"), Eddie Izzard (Cars 2), Tenzing Norgay Trainor ("Liv and Maddie"), Albert Tsai ("Fresh Off the Boat"), Tsai Chin (The Joy Luck Club) and Michelle Wong ("Scandal").
ABOMINABLE is a heartwarming and humorous story that follows teenage Yi as she encounters a young Yeti on the roof of her apartment building in China, she and her mischievous friends, Jin and Peng, name him "Everest" and embark on an epic quest to reunite the magical creature with his family at the highest point on Earth. But the trio of friends will have to stay one-step ahead of Burnish (Izzard), a wealthy man intent on capturing a Yeti, and zoologist Dr. Zara (Paulson) to help Everest get home.
When mischievous friends Yi (Chloe Bennet), Jin, and Peng discover a young yeti on their roof, they name him Everest and embark on a thrilling adventure to reunite the magical creature with his family. On the journey of their lifetimes, Everest helps Yi, Jin, and Peng unlock an inner bravery they didn't know they had. And as they travel across China to return the magical creature to his home, Everest will help them discover where they truly belong, too.
4-Time Annie Award Nominated ABOMINABLE has a run time of 00:97:04. Click below for a full list of bonus features!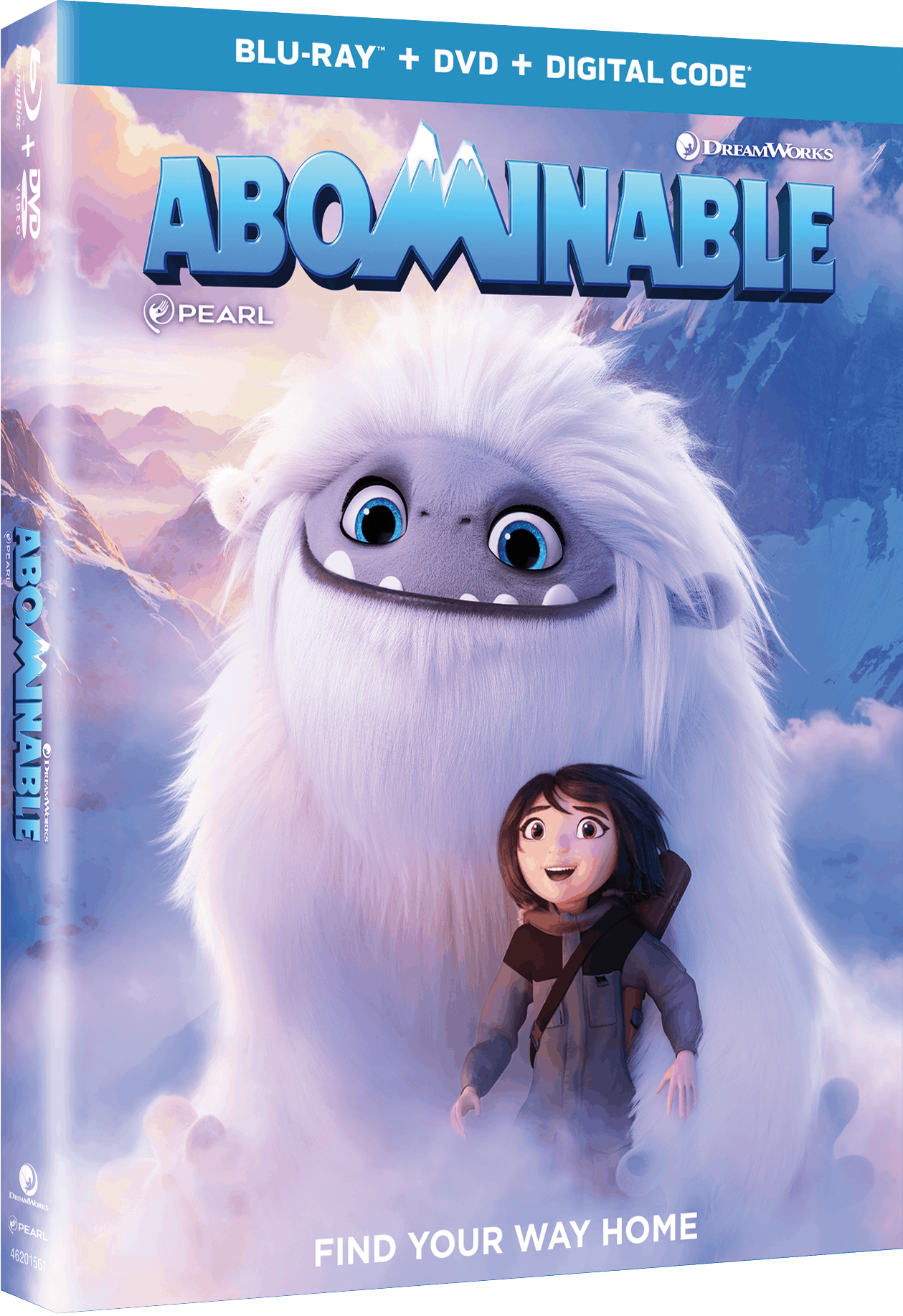 ABOMINABLE is rated PG for some action and mild rude humor, and has Languages and Subtitles in English, French Canadian and Latin American Spanish, and sound in English Dolby Atmos and Dolby Digital 2.0, Spanish and French Dolby Digital Plus 7.1.
Music By: Rupert Gregson-Williams, Executive Producers: Li Ruigang Zhu, Tim Johnson
Abominable Movie Bluray and Everest Plush Giveaway
I'm excited to give one of my lovely readers the opportunity to win a Bluray copy to enjoy ABOMINABLE in your home and an Everest Plush to snuggle with!
a Rafflecopter giveaway
Get ABOMINABLE on 4K Ultra HD, Blu-ray, DVD and Digital, and follow Facebook,
Twitter and Instagram. Be sure to use hashtag: #AbominableMovie You can also visit the ABOMINABLE website for more information.
My mission is to help moms find peace, break cycles, and feel whole so they can be present, peaceful, and positive moms. To receive a gift that can get you started on that journey click HERE.