At the end of each year, I always feel blessed to celebrate Christmas, which for me and my family, it's all about the birth of Jesus Christ, my personal Savior.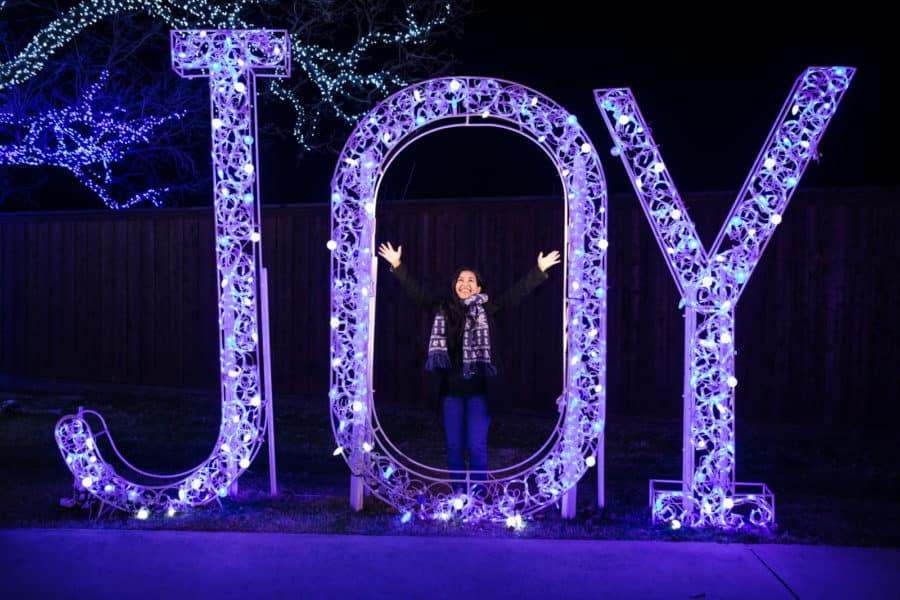 Christmas is truly "the most wonderful time of the year" for me, because it is the only holiday I celebrate with my whole heart. Because I am an immigrant, I can't really say that I relate to other celebrations or can really get into them, but Christmas is really meaningful to me and it embodies my highest core values.
Christmas is also special because we tend to reflect upon how we lived in the year that's ending and to contemplate how we will live in the days ahead.
My daughters and I have been through a lot of dark days this year – so much that it is almost miraculous that I am still here, and that we are focusing on the light.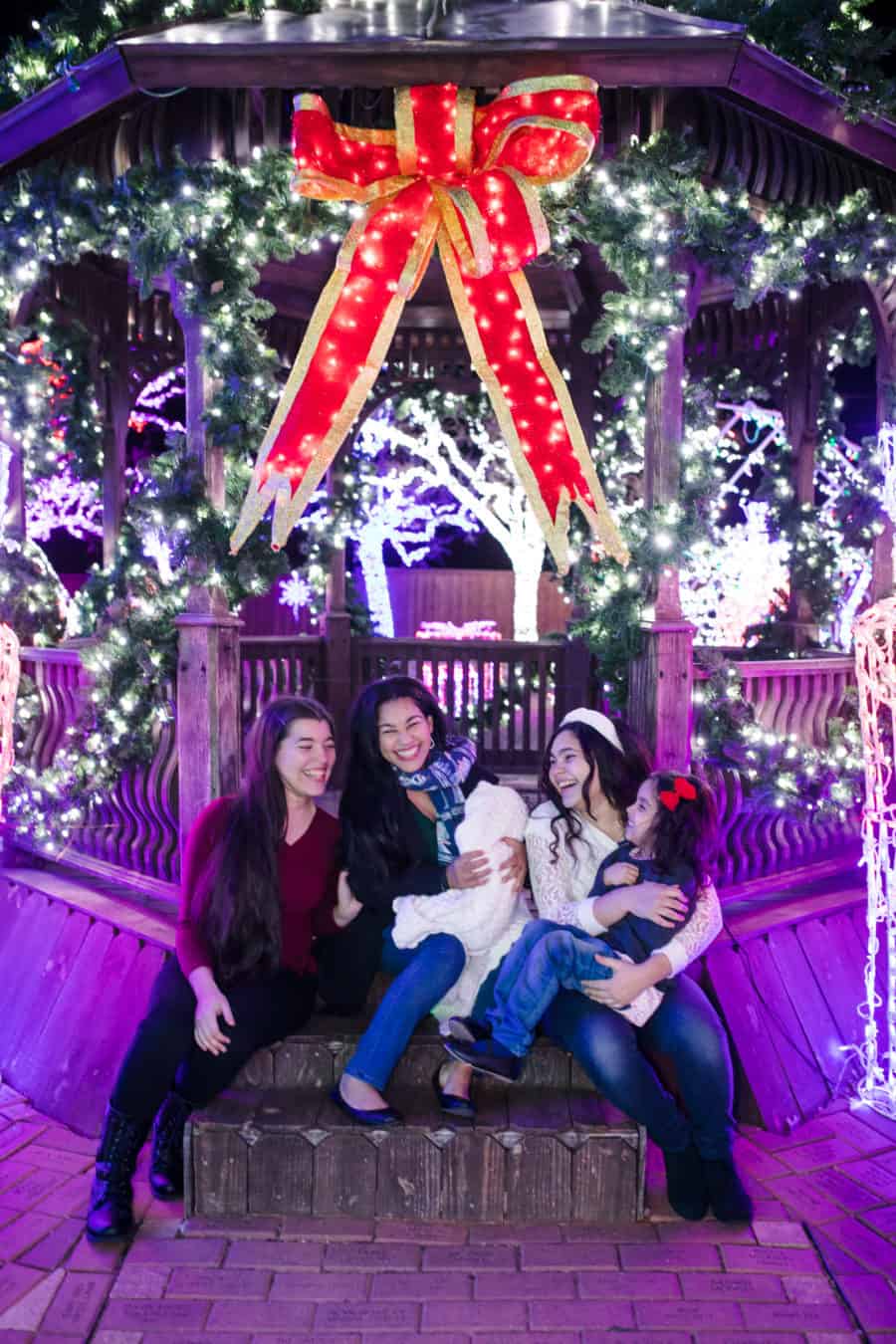 Reverend Martin Luther King Jr. said:
Darkness cannot drive out darkness: only light can do that. Hate cannot drive out hate: only love can do that.
Elydia's name means "Light of God" and the love we all have for her ever since I found out I was pregnant has driven away the darkness in our lives, because "every good and perfect gift comes from above."
Last week, we were invited by Daystar Television Network to see Daystar Christmas: the one-billion Christmas light display in Bedford, Texas, which lifts up the Name of Jesus in the heart of the DFW Metroplex.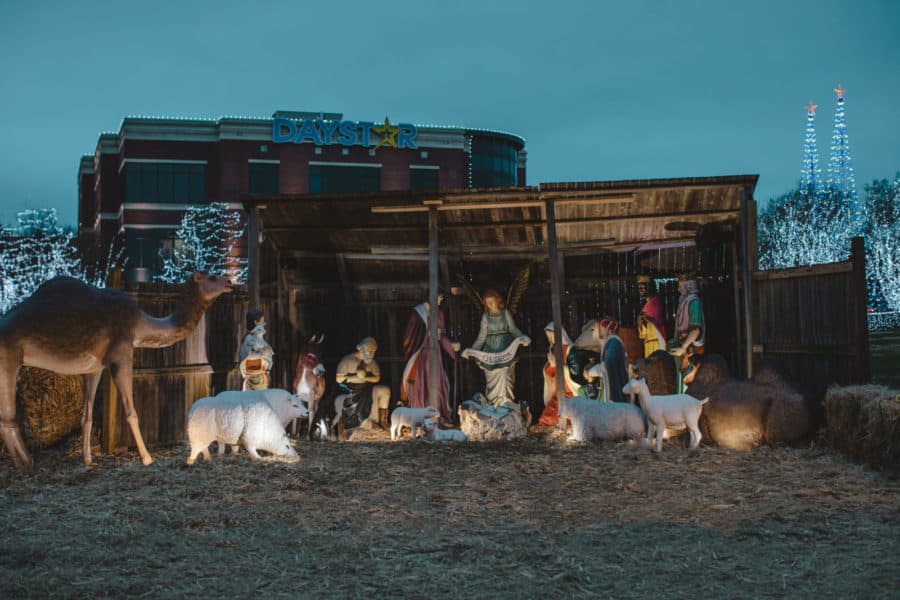 Since it's Elydia's first Christmas, we were excited to be part of this joyful experience. From a life-sized nativity scene (my favorite), to a kid-friendly Christmas Town, to professional pictures with Santa and more, the Daystar Christmas free attractions have become an annual tradition for many families in the community.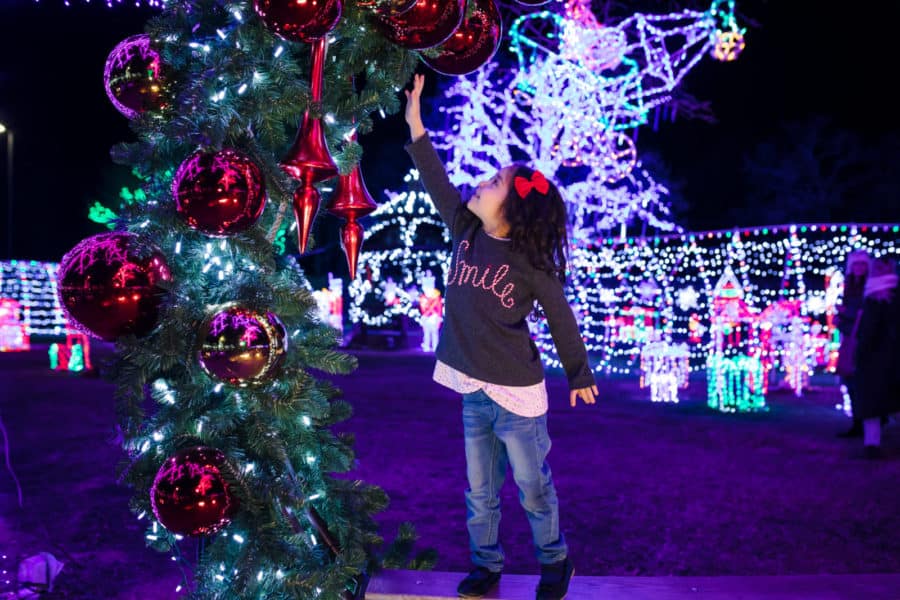 The magnitude of the Daystar Christmas lights display is something you have to see! The experience left me pondering about the significance of Christmas lights and why they give us so much joy this time of year.
The History of Christmas Lights
Before the invention of electricity, candles were used to bring light to the home during Christmas time. Candlelight was a symbol for the light of Christ, because He said:
I am the Way, the Truth, and the Light.
The first Christmas lights were introduced by Edward Johnson in 1882, a friend and partner of light-bulb inventor Thomas Edison, in order to bring warmth in winter time.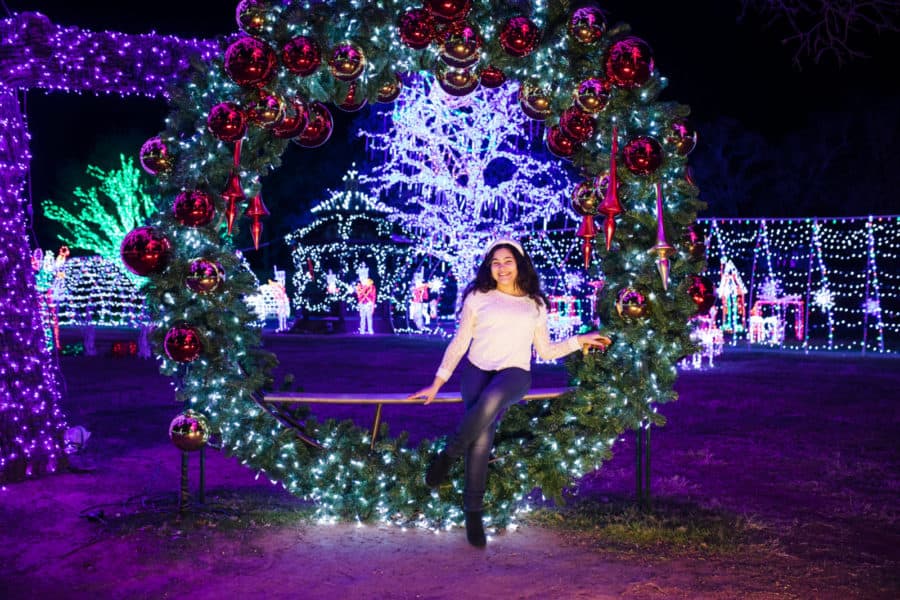 In 1895, the idea of Christmas light on a tree was adopted when President Cleveland requested hundreds of multi-colored electric light bulbs for the White House family Christmas tree.
In 1923, when President Calvin Coolidge started celebrating Christmas with the National Christmas Tree lighting, Christmas lights officially became a holiday tradition.
In modern times, hundreds of millions of Christmas light sets are sold in the U.S.A. every year, and hundreds of millions of homes are decorated with Christmas lights.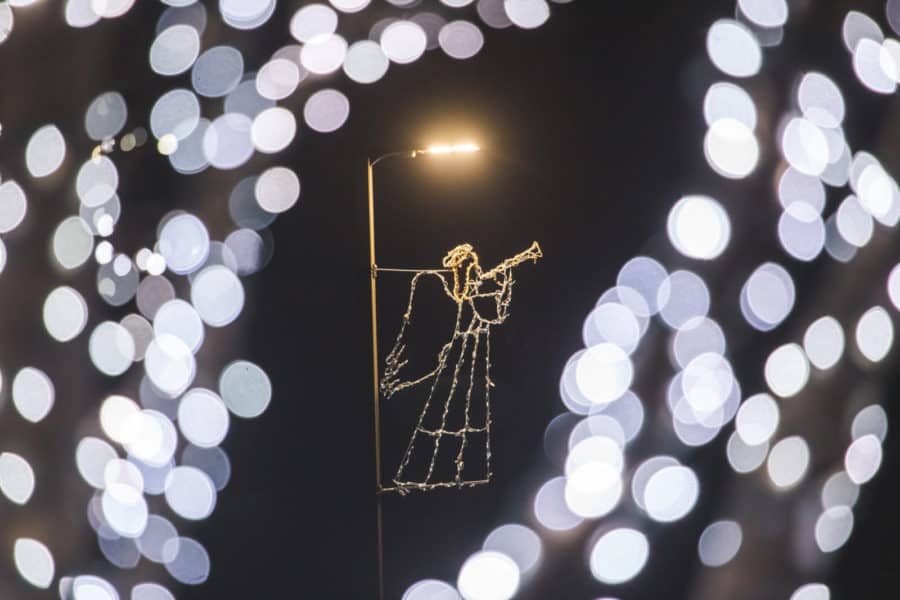 Whether it is incandescent Christmas lights, LED Christmas lights, Icicle Christmas lights, retro Christmas lights, micro Christmas lights, rope Christmas lights, mesh Christmas lights, Christmas lights projectors, candle lamps, luminaries, battery operated Christmas lights, or Christmas night lights, we see twinkling lights adorning trees, window frames, doors, lawns, street lamps, and roofs in homes everywhere to celebrate the season tidings.
The Meaning Of Christmas Lights
Christmas lights shine all day, but they shine most brightly at night, just like Christ-like love is more needed in times of testing and trial.
As Og Mandino once said:
"I will love the light for it shows me the way, yet I will endure the darkness for it shows me the stars."
To that effect, the Christmas lights also symbolize the stars, particularly the Star of David, that appeared in Bethlehem the night Christ was born.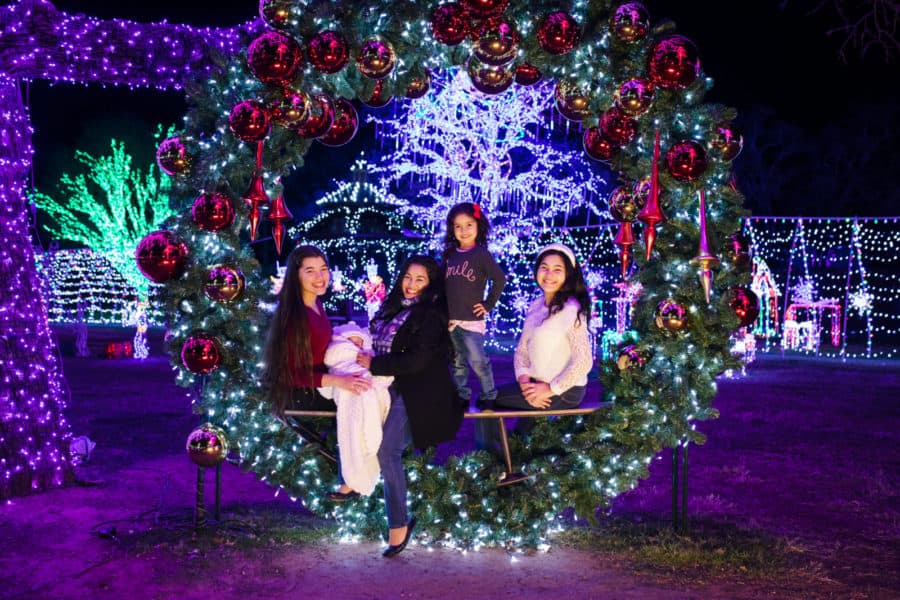 Even thought the use of lit Christmas trees and Christmas lights didn't start with Christianity, displaying Christmas lights can remind us to follow Christ and His path.
We followers of Christ have redefined and reframed the use of these Christmas lights by seeing them as a symbol of our faith. Just like the Christmas tree can be a symbol of spring, it can signify eternal life. Different colored candles and lights mean different things; white means purity, and pink means joy.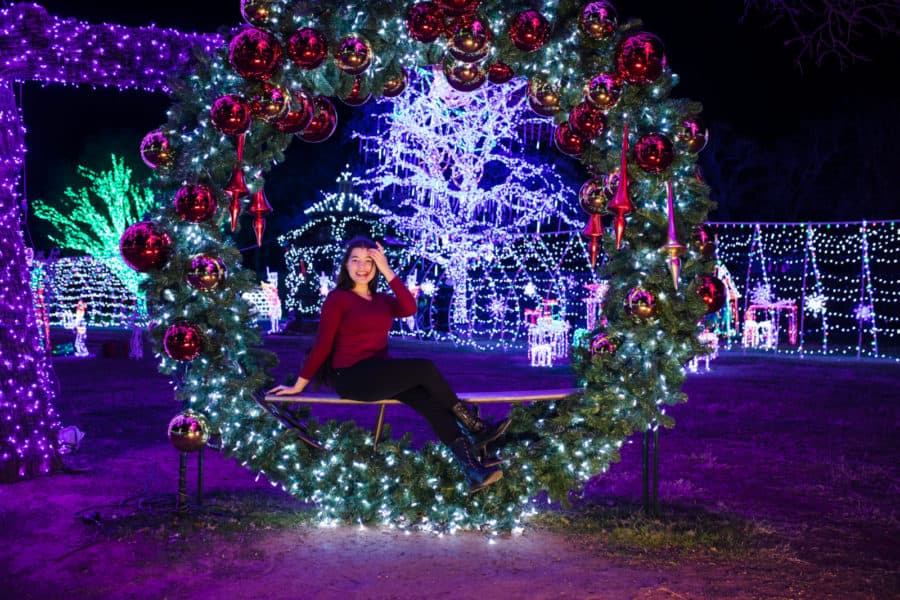 We loved spending meaningful time together as a family, feeling the hope Christmas lights represent to us.
Daystar Christmas is located at Daystar Studios, 3901 Hwy 121, Bedford, TX 76021, just about 40 minutes away from our home in Fort Worth.
My daughters and I were treated to a Guided Sleigh Ride Tour, with private professional photographers taking the cutest shots of our family. Everyone was delightful!
It was my birthday and I loved being treated like a VIP, with access to an indoor lounge and a personal concierge, too. I also got a custom gift, and I've been wanting to use Pura scents for months now, so I'm really excited.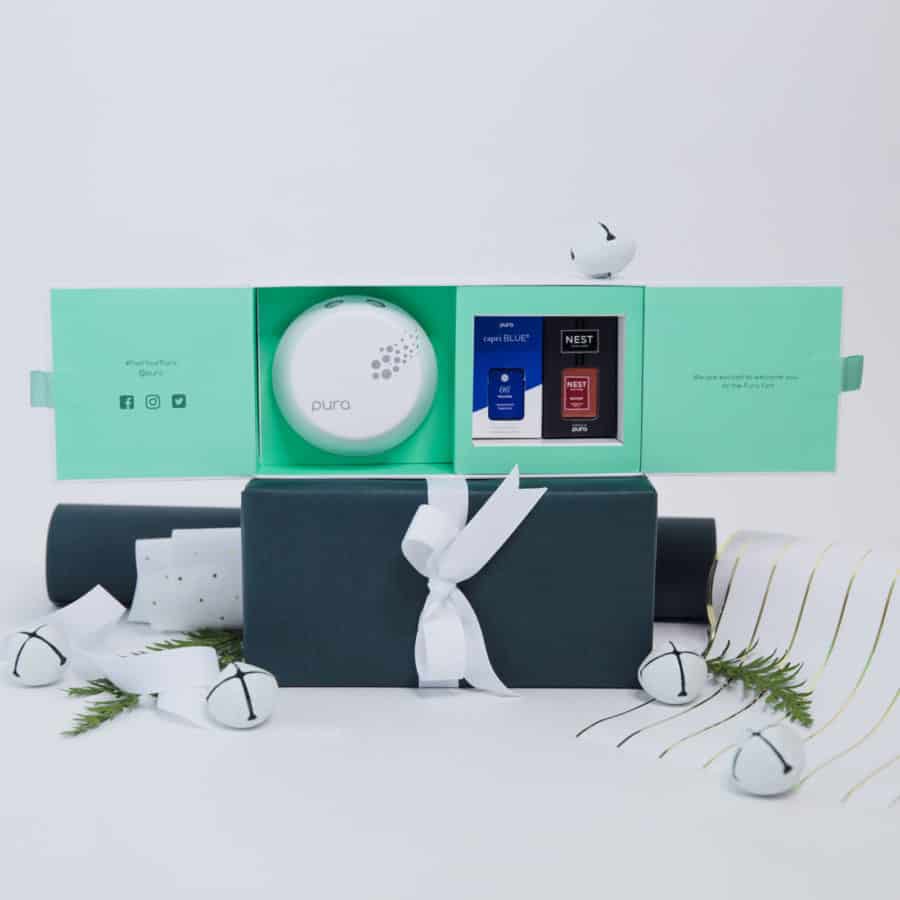 The little one is swaddled in every photo, just like baby Jesus in the manger, because it was a cold night here in DFW. I can't imagine our lives without her, no matter how much darkness we had to go through to have her be a part of our family.
After our tour, we enjoyed a complimentary beverage from Scratch Cafe. We hung out there for hours, breastfeeding, checking out the books and gifts, and drinking vegan hot chocolate.
We do Reyes Magos instead of Santa in our home, but if jolly old St. Nick is your thing, he reads the story of Christmas to the kids in this café, which is located inside the Daystar studios. Mark your calendar for Dec. 22 at 7 p.m.!
Embracing the Light this Christmas
Christmas can be a dark time for many of us who are going through grief, the aftermath of trauma, depression, loneliness, or whatever sadness and heartbreak we may be experiencing. Having light in the form of hope, peace, and joy in our lives can feel like a far-fetched desire.
Many of us think of the experience of lighting up a dark room by turning on a light switch. The room is instantly turned bright and darkness is gone in the blink of an eye. However, overcoming darkness oftentimes does not happen in a fraction of a second, but rather in a more subtle, gradual, and slow fashion, such as when the sun sets or rises every day.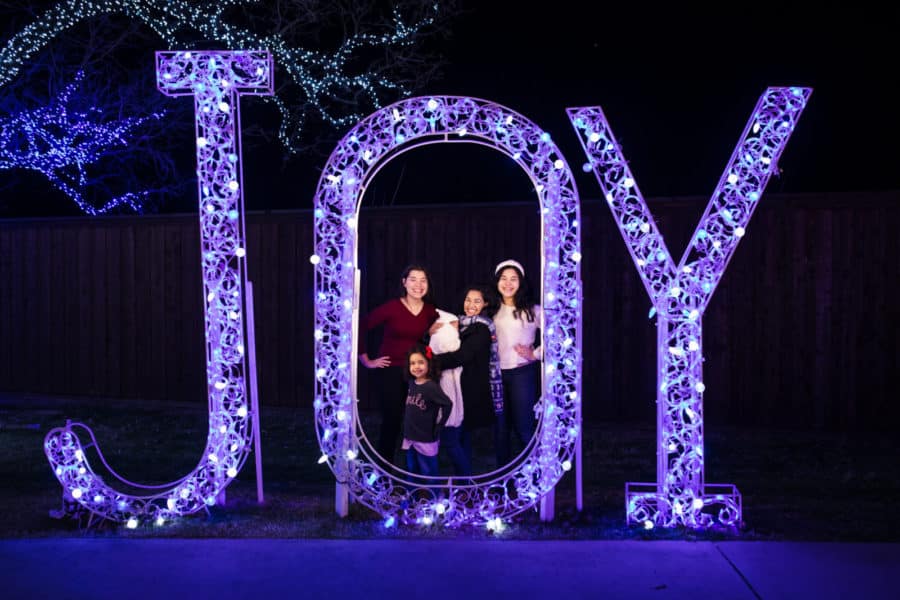 If you are going through dark times, I encourage you to embrace the light of Christmas – literally and figuratively.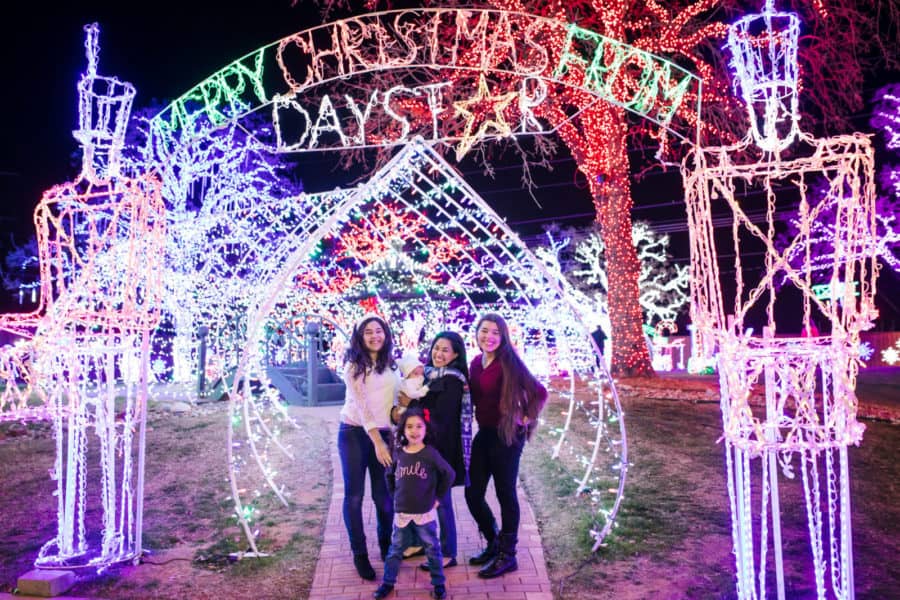 Go see the Christmas light display, as my daughters and I did, and soak in the awe and wonder of this wondrous celebration.

"Let your light shine before men that they may see your good works" as you give the kindness you wish you received. I feel that serving, helping, and encouraging others can be a source of joy

Find light through your faith, knowing that there is a purpose in your pain and all things really do work together for good, even when we don't see it at the moment.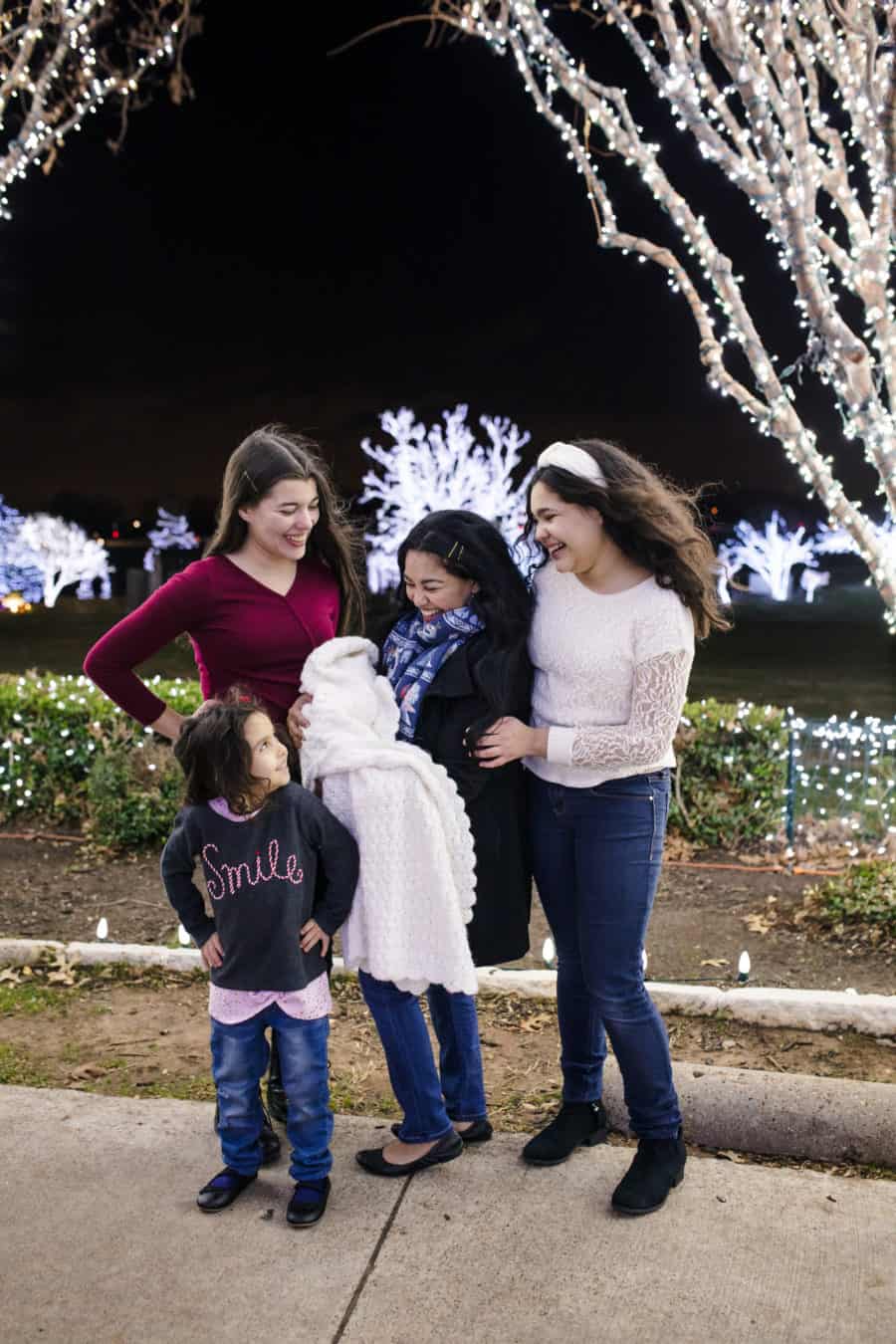 I'm so grateful to Daystar Television Network for the invite to Daystar Christmas! Make sure you follow them on your favorite social media platforms @Daystar and using #DaystarChristmas.
Do you put up Christmas lights at your home? What do they mean to you? Share with us in the comments below.
[ela]