I took my 16-year-old daughter on a date to the Music Hall at Fair Park, where Dallas Summer Musicals and Broadway Across America are presenting Elf The Musical through December 2.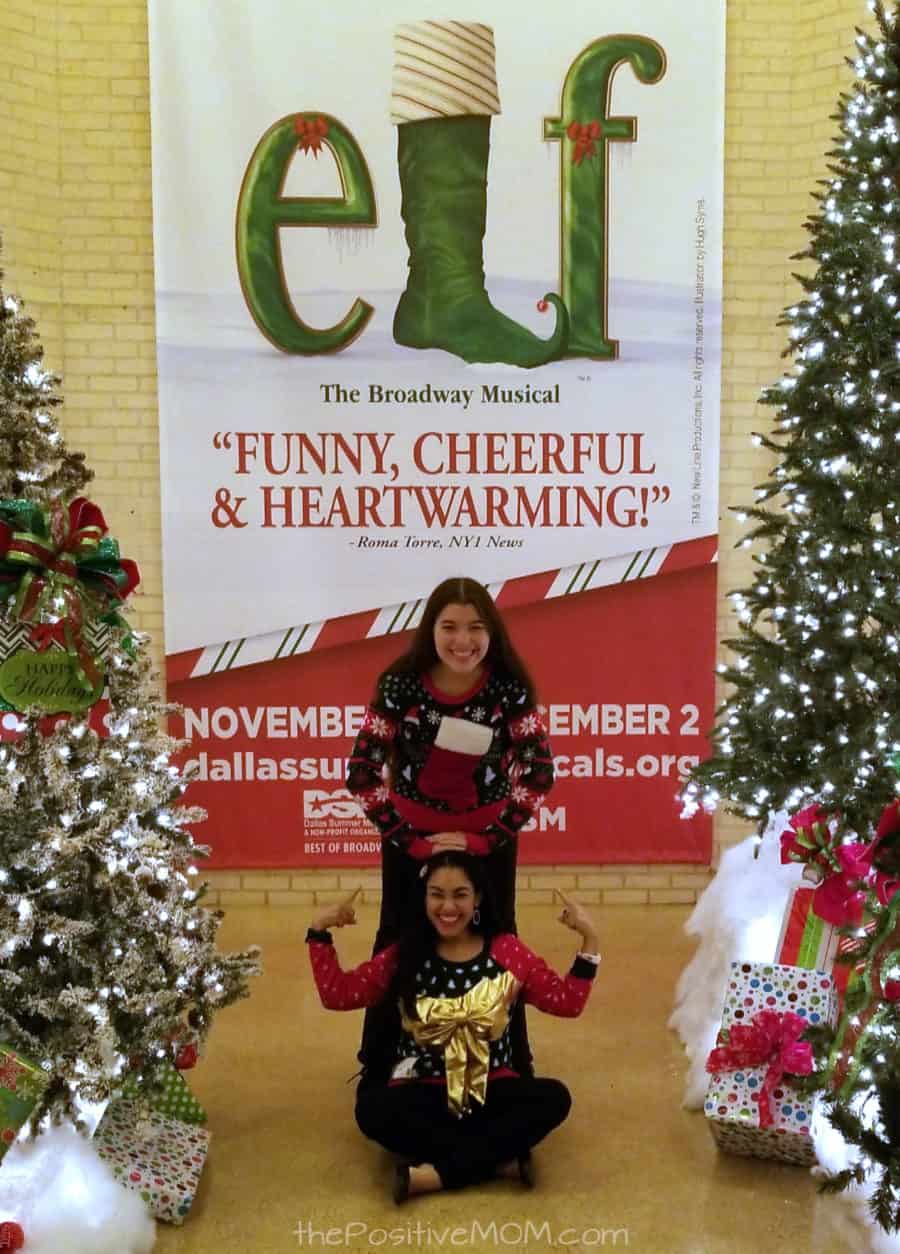 It's beginning to look a lot like Christmas, so it's a great time to embrace your inner elf and ponder on the powerful life lessons we learn from Buddy the Elf with this modern day Christmas classic.
Elf is the hilarious tale of Buddy, a young orphan child who mistakenly crawls into Santa's bag of gifts and is transported back to the North Pole. Unaware that he is actually human, Buddy's enormous size and poor toy-making abilities cause him to face the truth. With Santa's permission, Buddy embarks on a journey to New York City to find his birth father, discover his true identity, and help New York remember the true meaning of Christmas.
Elf is based on the beloved 2003 New Line Cinema hit and probably one of the most quotable holiday movies ever. My family and I have watched the Elf movie so many times we can't count!
7 Ways To Live A Positive Life From Buddy The Elf
Elf The Musical has many modern twists that make the tale of Buddy the Elf even funnier and more magical, featuring more diversity and Etch-A-Sketch action, as well as references to current pop culture.
Yet, the heartfelt life lessons that make us better humans are still part of this musical that Variety proclaims to be "happy enough for families, savvy enough for city kids, and plenty smart for adults!"
Here are 7 ways we can be more positive, like our favorite North Pole Elf, Buddy:
Be grateful for the little things
So, good news! I saw a dog today!
Buddy the Elf finds joy in little things like spinning in revolving doors, skipping through the sidewalk, or saying "Francisco."
Sometimes we take our joys for granted: seeing a dog, or a child, or just the gift of seeing the world around us.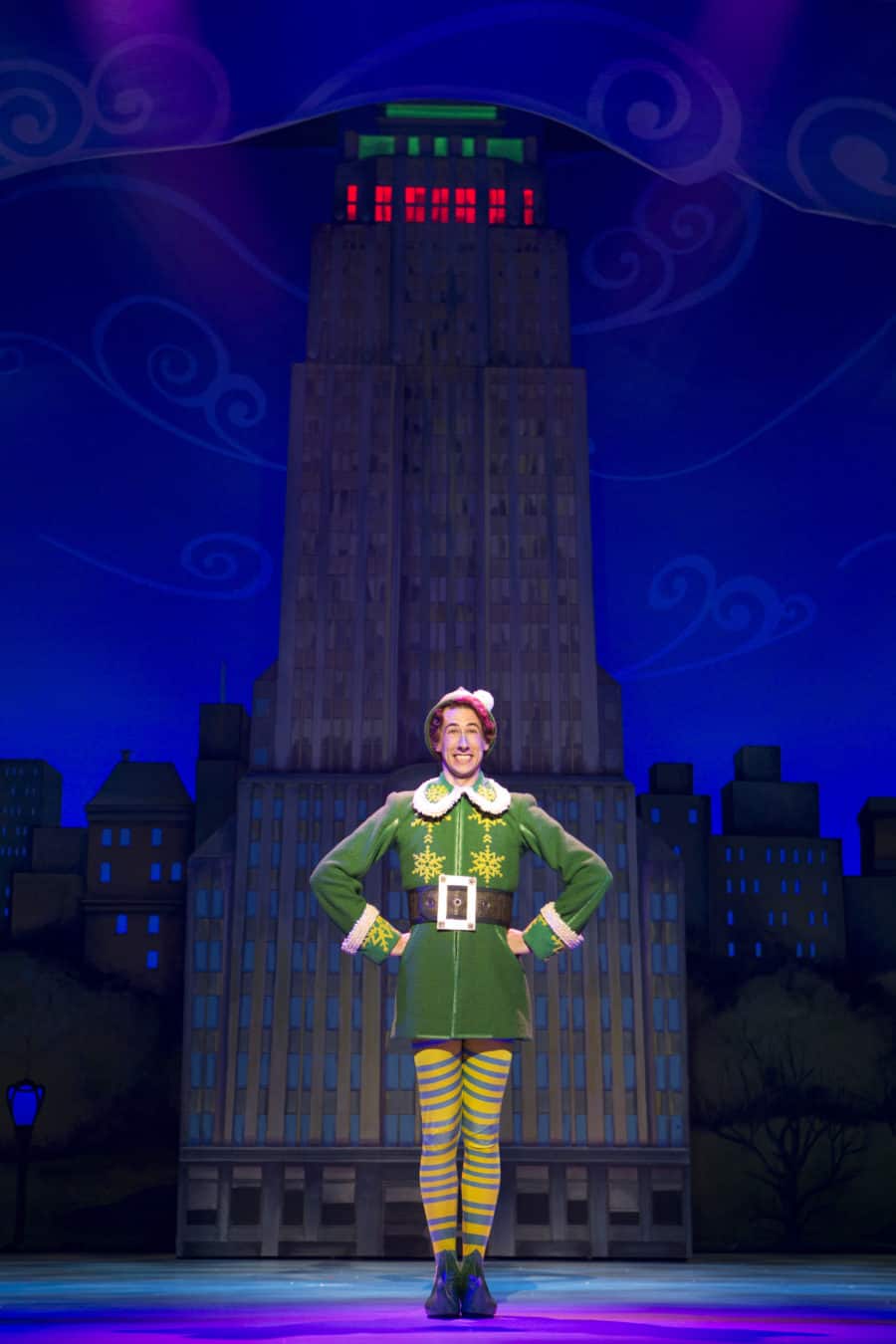 No matter how sad, stressful, or even depressing a day can turn out to be, there's always something to be grateful for, especially as a mom!
Smile
"I just like to smile! Smiling's my favorite."
Smiling takes little effort and has a high pay-off. Smiling can transform your day and your relationships. Read more about the surprising power of a smile here.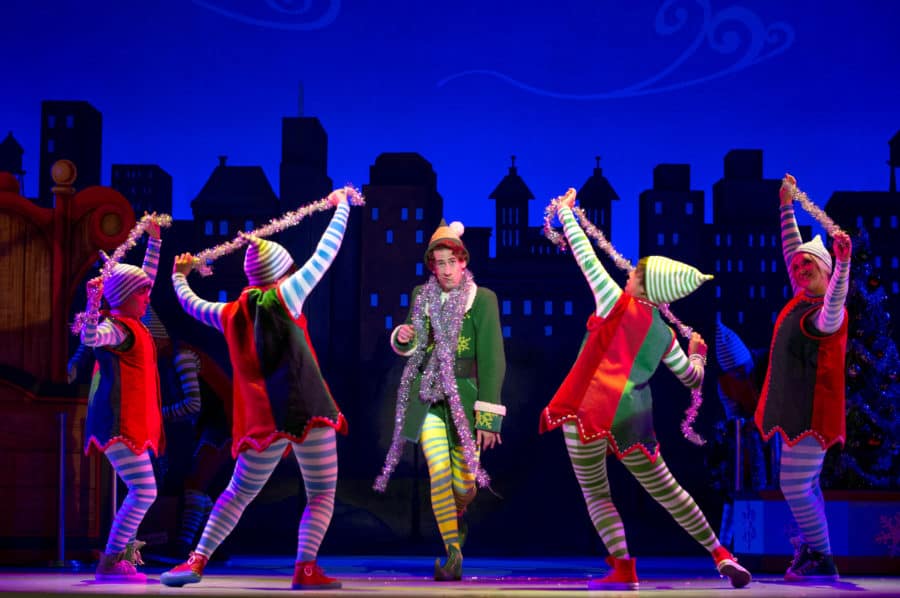 Buddy the Elf is rejected, ridiculed, insulted, fired, tossed in jail, and sometimes he feels like a cotton-headed-ninny-muggins, but because he's made smiling his favorite, he doesn't lose his childlike joy.
Be happy for others' success
You did it! Congratulations! World's best cup of coffee! Great job, everybody! It's great to be here.
So I don't drink coffee, and Buddy the Elf thinks it tastes horrible, as well, and it's not part of the musical, but the point is that Buddy the Elf loves to congratulate people for their achievements!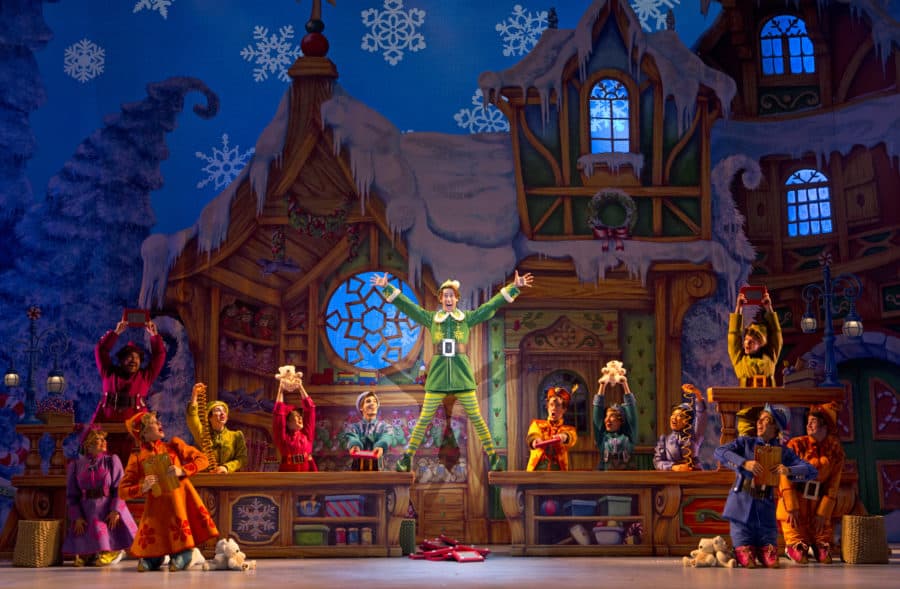 Being happy for others when they succeed, no matter how little the accomplishment may seem, is not only a great practice because of how damaging jealousy and envy can be, but it is a joyful practice because when you are sincerely happy for others, their happiness will cheer you up, too. I encourage you to try it!
Find yourself.
Actually, I'm a human, but I was raised by elves.
Just like Buddy the Elf, I have found that finding your true identity, embracing who you are, and figuring out where you belong are very hard quests to embark on.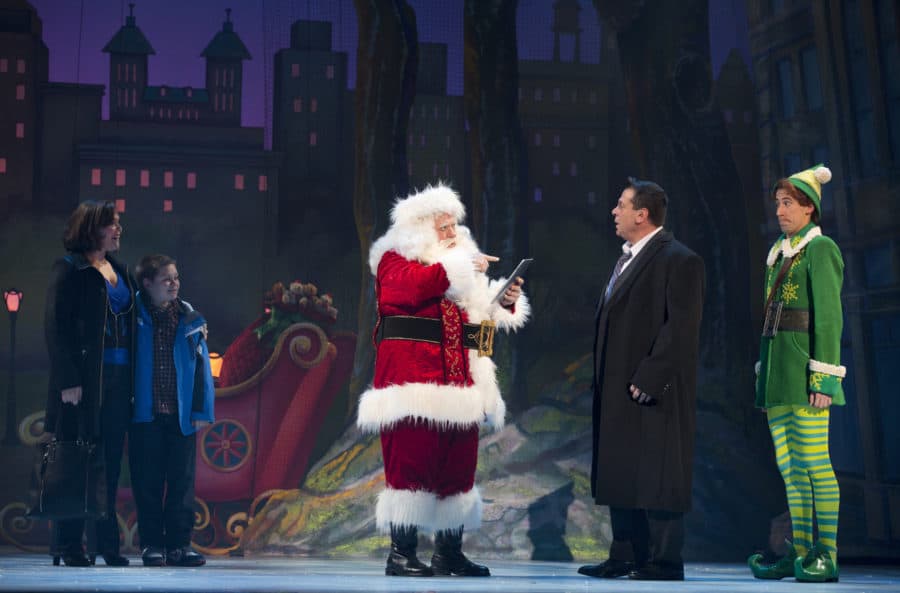 You may feel like the only baritone in the choir and bring the elf choir down a whole octave, "in a good way." Rather than choosing one of the known paths you see out there to conform and fit in exactly somewhere, you can be like Buddy the Elf and mix and match so you can be your unique self, choose your own path, and dare to do things differently.
Speak your mind.
You sit in a throne of lies!
One of the things I most admire about Buddy the Elf is his ability to says what is on his mind without reservation or hesitation.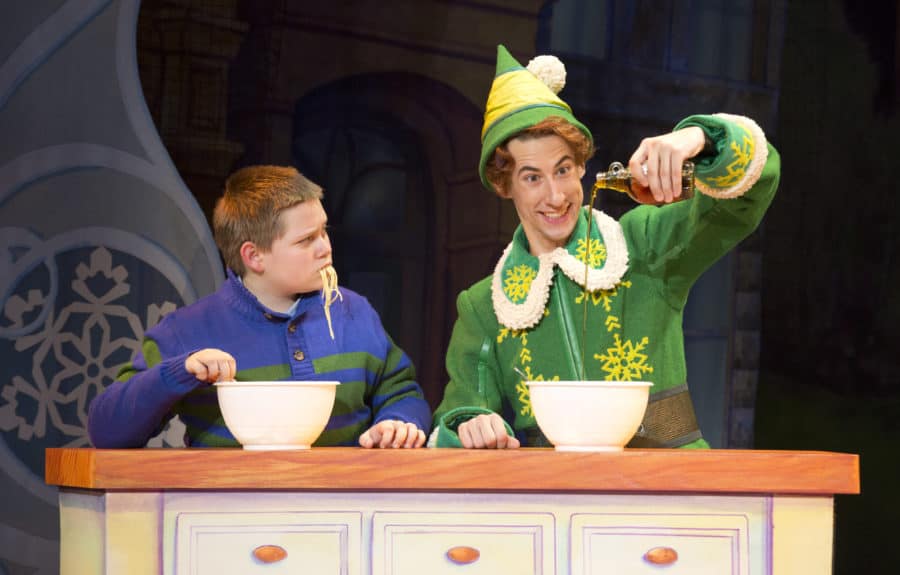 Buddy the Elf is a true example for humankind because he is open and honest with everyone and he's not afraid to speak the truth and to stand for it unapologetically.
Buddy the Elf is an inspiration to us all to stand for what we believe to be true, even when you may believe that "the main elf groups are candy, candy canes, candy corn, and syrup."
Honor your journey
I passed through the seven levels of the Candy Cane forest, through the sea of swirly twirly gumdrops, and then I walked through the Lincoln Tunnel.
I love that Buddy the Elf never forgets where he came from or how he got to where he is. Honoring your journey helps you face your challenges with dignity and inner strength because when you remember the hard things you've overcome, you stay the course and not give up.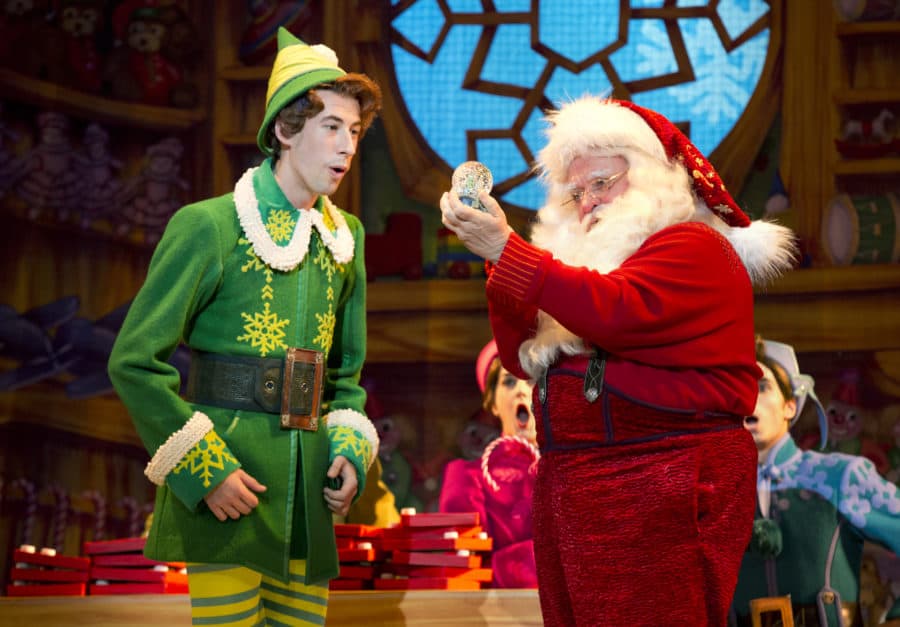 Telling your story can help you find the positive and the purpose in your trials and also to inspire others to persevere and maintain a positive attitude when they have hardships of their own.
Express your love
I think you're really beautiful, and I feel really warm when I'm around you and my tongue swells up.
There are five love languages and Buddy the Elf uses each of them to show affection.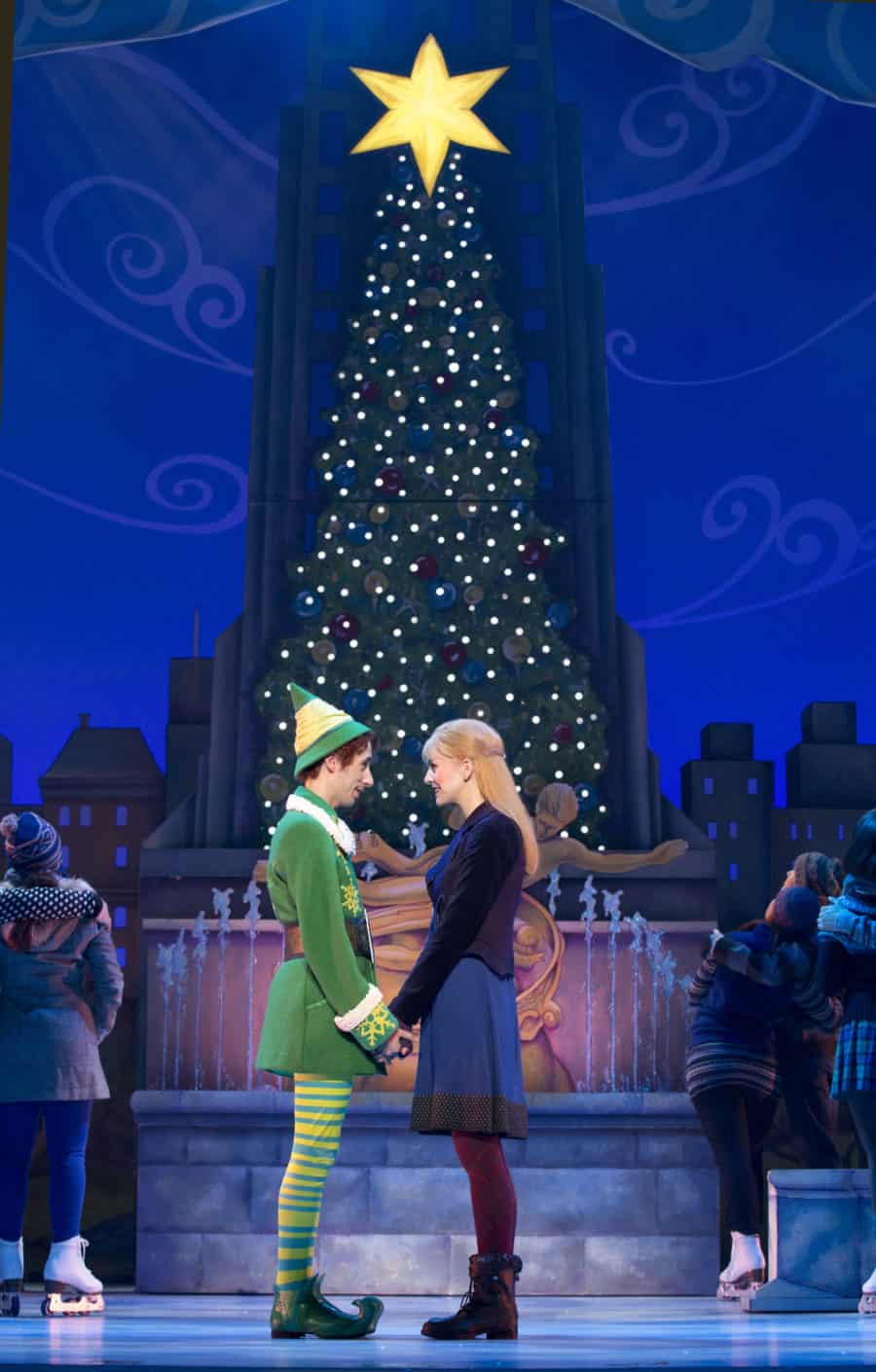 Buddy the Elf is vulnerable with his feelings and freely expresses them with words of affirmation and compliments to make someone's day.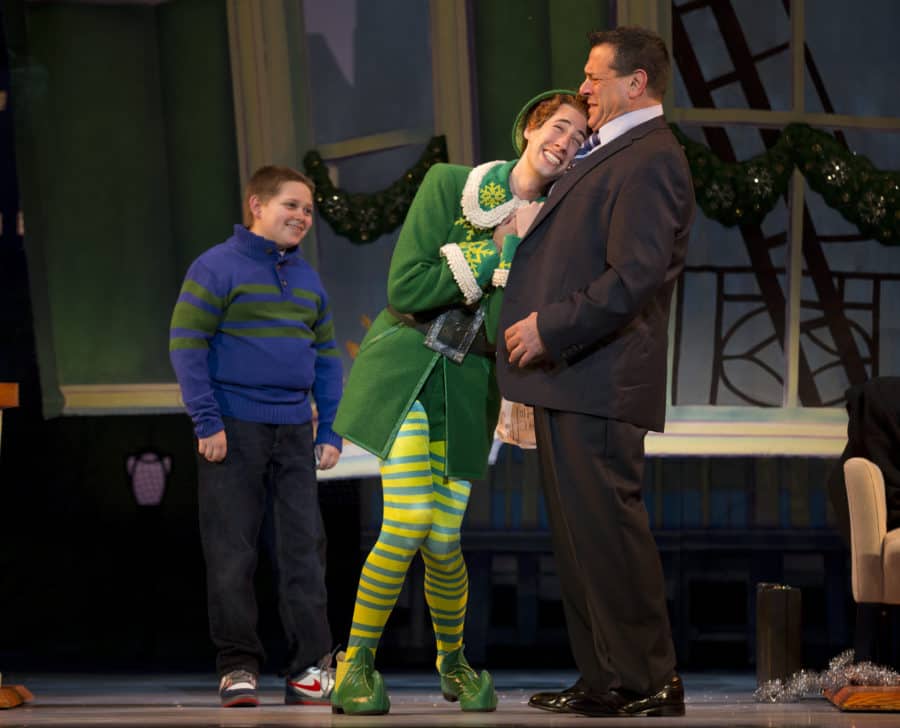 He even encourages those who hurt and ridicule him, which is why he's such a lovable and endearing character.
Deb, you have such a pretty face. You should be on a Christmas card!
He also uses physical touch to show affection.
Does somebody need a hug?
And he plans out his whole day to spend quality time with a loved one, and he persistently pursues ways to go through with that plan.
First we'll make snow angels for a two hours, then we'll go ice skating, then we'll eat a whole roll of Tollhouse cookie dough as fast as we can, and then we'll snuggle.
Buddy the Elf is also an expert at doing acts of service for others (like the snowball fight in the movie), and when it comes to gifts "for that special someone," the handmade card was stellar, although the lingerie not so much.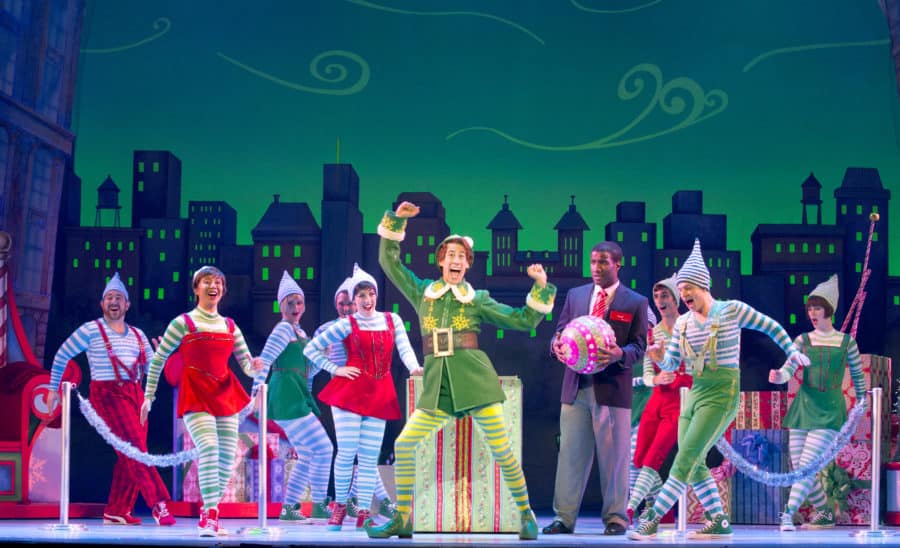 Elf features songs by Tony Award nominees Matthew Sklar and Chad Beguelin (The Wedding Singer), with a book by Tony Award winners Thomas Meehan (Annie, The Producers, Hairspray) and Bob Martin (The Drowsy Chaperone). The production will feature direction by Sam Scalamoni and choreography by Connor Gallagher.
The best way to spread Christmas cheer is singing loud for all to hear.
You will love the music, the color, and the cast of Elf The Musical, so make sure you call 214-421- 5678 or visit DallasSummerMusicals.org to get tickets. And follow with the hashtag #ElfDSM. Additional information about Elf The Musical is available at ElfTheMusicalOnTour.com.
Do you have a favorite life lesson or quote from Buddy the Elf? Share in the comments below, and remember that if you can sing alone, you can choose sing in front of others, too!
[ela]