It's late, I'm tired, and I'm still recovering from dental work… but the burning desire to share these words with you are keeping me awake.
I have been pondering all day about the different paths we take in life when we all really want the same core things out of life: we dream to experience joy, we wish to enjoy deep connections with the people we love, we crave a sense of fulfillment and achievement in life…and the list goes on. Naturally, these desires manifest differently in each of us because of our beautiful individual uniqueness.
A path is a "road, way, or track made for a particular purpose." Purpose. That's the key. Am I on the right path? Are you on the right path? It all depends whether we are in alignment with our purpose, because the right path is the path that will get us to our purpose the soonest, with the least effort, and that will allow us the most fulfilling experiences along the way.
[Tweet ""Path: road, way, or track for a particular purpose." Are you on the right path?#motivationformoms"]
There's a folk tale I love called "The Fisherman's Parable" that I want to share with you.
One day a fisherman was sitting by his docked boat while playing with his wife and child on a beautiful white beach.
A wealthy businessman came walking down the beach, seeking to relieve some of the stress of his busy day. Curious and appalled at the sight of the fisherman wasting a productive day, the businessman asked:
~ "Why aren't you out fishing?"
The fisherman looked up at the businessman, and with a smile, replied:
~ "Because I already caught enough fish for one day."
The businessman didn't think that was a good enough answer, so he followed:
~ "Why don't you catch some more, then?"
~ "What would I do with them?" replied the fisherman.
~ "You could earn extra money," explained the businessman, "with the extra money, you could buy a bigger boat, go into deeper waters, and catch more fish. You could make enough money to buy nylon nets. With the nets, you could catch even more fish and make even more money. With that money you could own two boats, maybe three or four. Eventually you would have a fleet of fishing boats and become rich like I am!"
~"Then what would I do?" asked the fisherman.
~"Then," declared the businessman, "you could really enjoy life."
The puzzled fisherman looked at the businessman and asked in amusement:
~"What do you think I am doing now?"
[Tweet "I just learned The Parable of the Fisherman ~ click here to read it! #motivationformoms"]
Do you love this parable? I love it so so so much. It provides so much clarity in such a simple way and illustrates that we must enjoy the path we are on and pursue our purpose joyfully.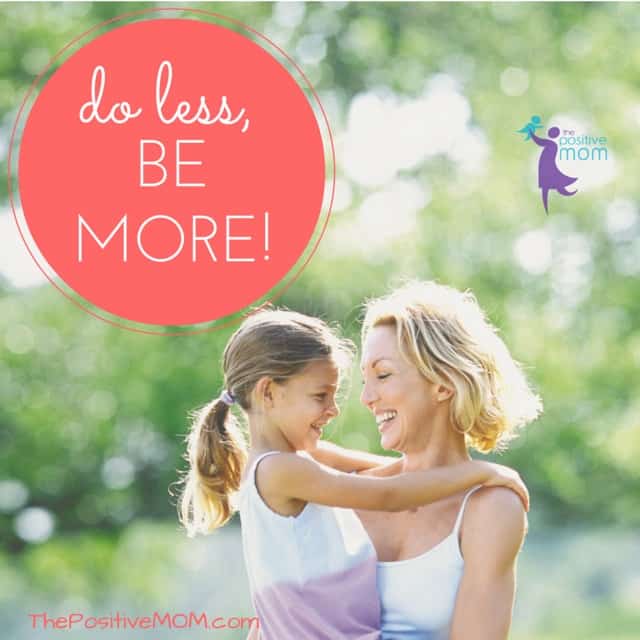 Sometimes the answer is to do less and be more, to gain time by slowing down and getting clear and real about the life we want to live and the legacy we want to leave behind.
[Tweet "Do less, be more! ~ Elayna #motivationformoms"]
Many people believe they can achieve great things ONLY IF they achieve financial freedom first.
"When I have the money…" they deceive themselves and their loved ones with THE LIE OF SOMEDAY and postpone their greatness.
Dave Ramsey often says: 'We buy things we don't need with money we don't have to impress people we don't like.' and isn't that the truth!
What if we were to get real about what we truly want in life?
What if we decided to be really brave and pursue what we want?
What's keeping you from living your passions, your dreams, and aspirations today?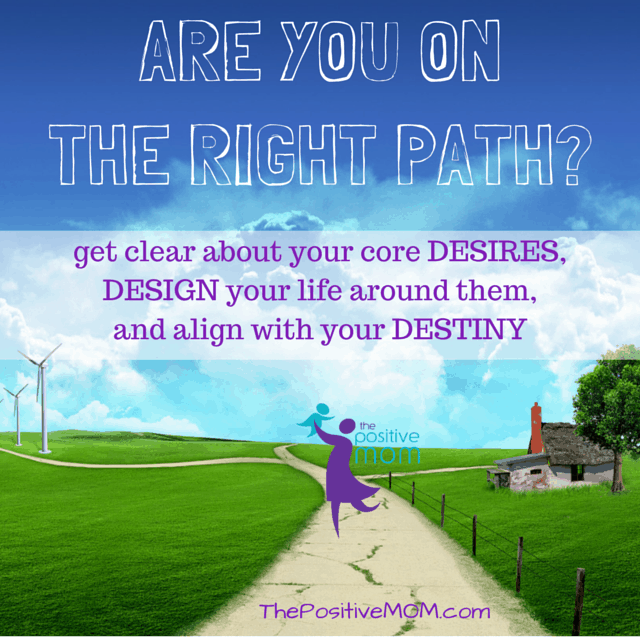 Get clear about what it is really important to you, what truly matters, what makes your heart sing, then muster the courage to design your life around those passions, values, and dreams.
[Tweet "Get clear about your core desires, then design your life around them. ~ Elayna #motivationformoms"]
You'll know you're in the right path if it aligns with your purpose. God wants abundance for you: abundance of love, abundance of joy, abundance of money, abundance of peace… and abundance of achievement.
[Tweet "You'll know you're in the right path if it aligns with your purpose. ~ Elayna #motivationformoms"]
Like Thoreau says:
"I wished to live deliberately, to front only the essential facts of life, and see if I could not learn what it had to teach, and not, when I came to die, discover that I had not lived. (Walden, p. 90)
I plan to discover that I did live when I come to die. Do you plan for the same? Whether I end up being a millionaire or not, is really beside the point, as long as I am successful on my own terms.
Getting far in life only means happiness when you're on the right path. When you're faced with an invitation, a choice or decision to make, a request or demand, or anything that seems like an opportunity, you'll know which path to take and it will be easy to say NO when it doesn't align with your purpose…or it will be exciting to say YES because it moves you forward on the right path.
Do you feel you're on the right path for you? How can you tell? I'd love to pick your brain. After I catch some zzzz's <3 that is.
[ela]