Captain Marvel is an empowering movie for girls and women of all ages, and because it's set in 1995, the music is outstanding. I just couldn't sit still and I loved every song in the Captain Marvel soundtrack, and what I loved most is that it celebrates women who rocked the 90's!
Captain Marvel Playlist
Crazy on You ~ Heart
Kiss Me Deadly ~ Lita Ford
Whatta Man ~ Salt-N-Pepa ft. En Vogue
Connection ~ Elastica
Only Happy When It Rains ~ Garbage
Waterfalls ~ TLC
You Gotta Be ~ Des'ree
Come As You Are ~ Nirvana
Just A Girl ~ No Doubt
Man on the Moon ~ R.E.M.
Please Mr. Postman ~ The Marvelettes
The Avengers Theme
Celebrity Skin ~ Hole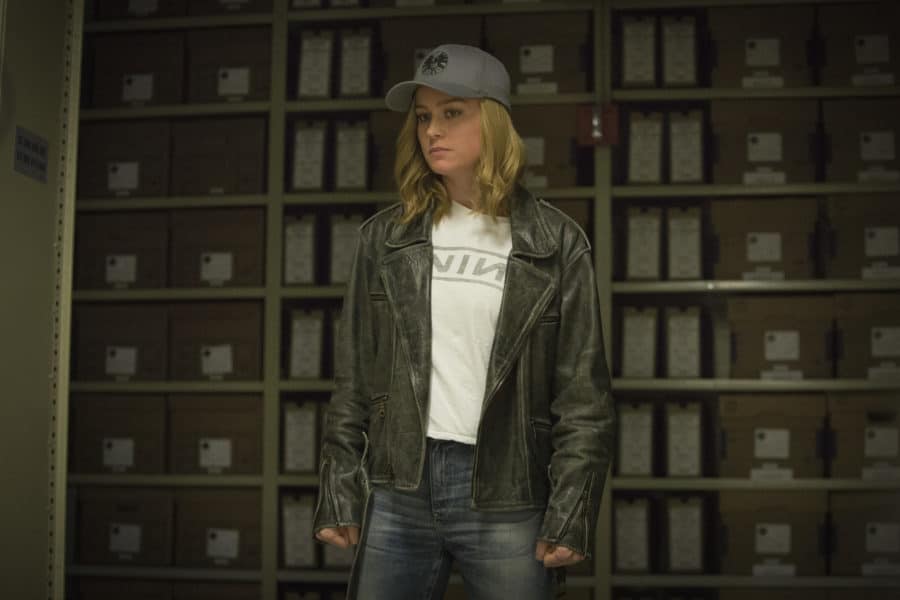 As you can see, most of the songs in the Captain Marvel soundtrack are performed by women! I think that is an amazing tribute to female rockers of the 90's and it's such an exciting thing to see!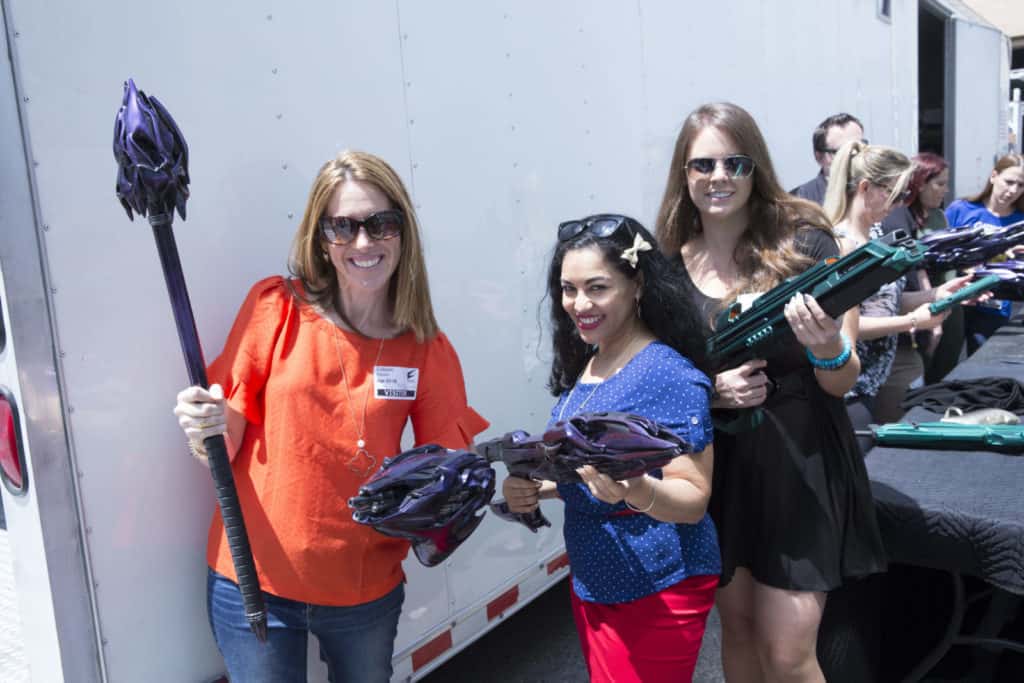 I have a thing for 90's music. It was a time when I already knew English and understood the lyrics. My brother and I used to subscribe to music clubs and buy pretty much every CD we could. I had a DiscMan and I sure used it.
I just love that there are so many women who shaped my life with their music. At the top of my list is Dolores O'Riordan from The Cranberries, who I went to see live in Detroit, Michigan in 1999.
And off the top of my head and in no particular order or genre, there was Madonna, Brandy, Monica, Melissa Etheridge, Sheryl Crow, Veruca Salt, Macy Gray, Tony Braxton, Shawn Colvin, Liz Phair, Shania Twain, Meredith Brooks, Britney Spears, Aaliyah, Jewel, Spice Girls, Destiny's Child, Sarah McLachlan, Tori Amos, Lisa Loeb, Tracy Chapman, Sinéad O'Connor, Alanis Morissette, Tori Amos, Ace of Base, Kylie Minogue, Natalie Imbruglia, Missy Eliott, Fiona Apple, Lauryn Hill, Björk, Mary J. Blige… and many more.
90's Female Rockers In The Captain Marvel Soundtrack
Heart is one of my favorite bands. Their songs are just filled with emotion and inspiration to get through the hardest times.
Lita Ford is such a power woman and she's still rocking her vocals and guitar. The Runaways was the youngest all-girl heavy metal band in rock history!
En Vogue (Terry Ellis, Dawn Robinson, Cindy Herron, and Maxine Jones) stole our hearts with their voices, their smooth moves, and silver dresses. Salt-N-Pepa's Cheryl James, Sandra Denton, and Latoya Hanson made history with their hip hop tunes. This song adds both oomph and diversity to the Captain Marvel soundtrack.
Justine Frischmann is a 90's icon and I love that Elastica adds an international touch to the Captain Marvel soundtrack.
Shirley Manson was a personal hero for me. Her voice made Garbage's 'Only Happy When It Rains,' 'Stupid Girl' and '#1 Crush' instant hits and we fell in love with this Scottish singer's talent and charisma.
Fun Fact: Shirley Manson actually inspired me to learn how to fit my fist in my mouth – true story!
TLC (T-Boz, Left Eye and Chilli) had us all jamming to songs about girl power. Their music inspired me to start getting into hip hop, soul, and R&B, and their music videos always fascinated me.
I think "You Gotta Be" by Des'ree is probably one of the top positivity anthems in musical history. I love every single message in the song and it's a go-to song when I need a mood boost or some words of wisdom.
We all fell in love with Gwen Stefani's voice, high energy, and impeccable style. Her songs 'Don't Speak,' 'Spiderwebs,' and 'Just A Girl'- just to name a few – were empowering to all girls and women, inspiring us to be strong and to claim our rightful place in the world.
1998 's Celebrity Skin has always been my favorite song by Hole, but Courtney Love started gaining recognition in the grunge world shortly after her husband, Kurt Cobain, committed suicide in 1994.
Courtney Love's messy hair look, smeared lipstick, and baby-doll dresses were epic, but what I loved most about her is how she dealt with pain and how she was not afraid to be herself or express herself.
There you have it. The Captain Marvel Soundtrack is insanely good and I'm in love. Which Captain Marvel song is your favorite?
CAPTAIN MARVEL is now in theaters, so you can watch all the action, be empowered, and rock the amazing Captain Marvel Soundtrack and all its 90's hits, too!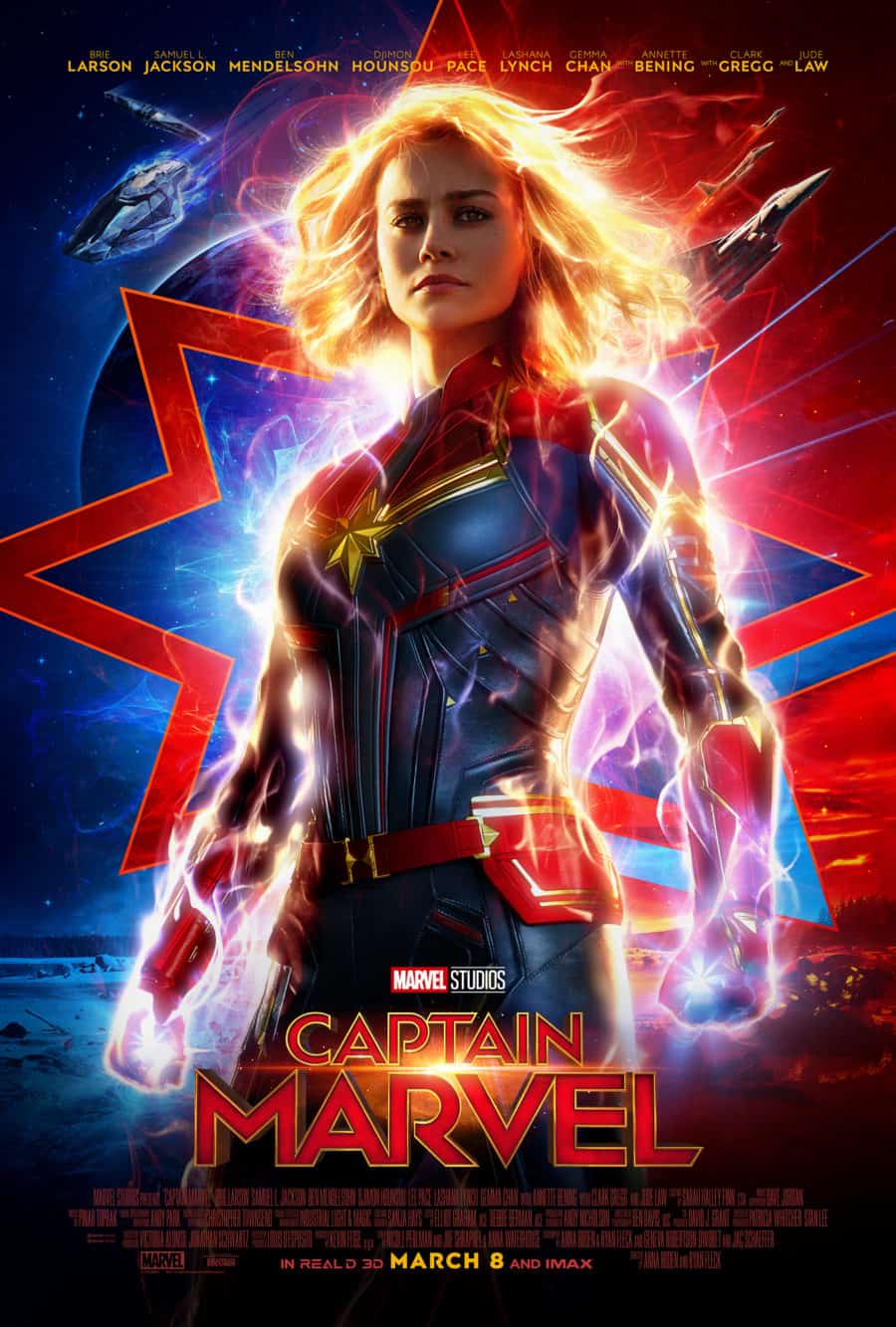 Marvel Studios' CAPTAIN MARVEL is an all-new adventure from a previously unseen period in the history of the Marvel Cinematic Universe that follows the journey of Carol Danvers as she becomes one of the universe's most powerful heroes.
CAPTAIN MARVEL stars Brie Larson, Samuel L. Jackson, Ben Mendelsohn, Djimon Hounsou, Lee Pace, Lashana Lynch, Gemma Chan, Rune Temte, Algenis Perez Soto, Mckenna Grace, with Annette Bening, with Clark Gregg, and Jude Law.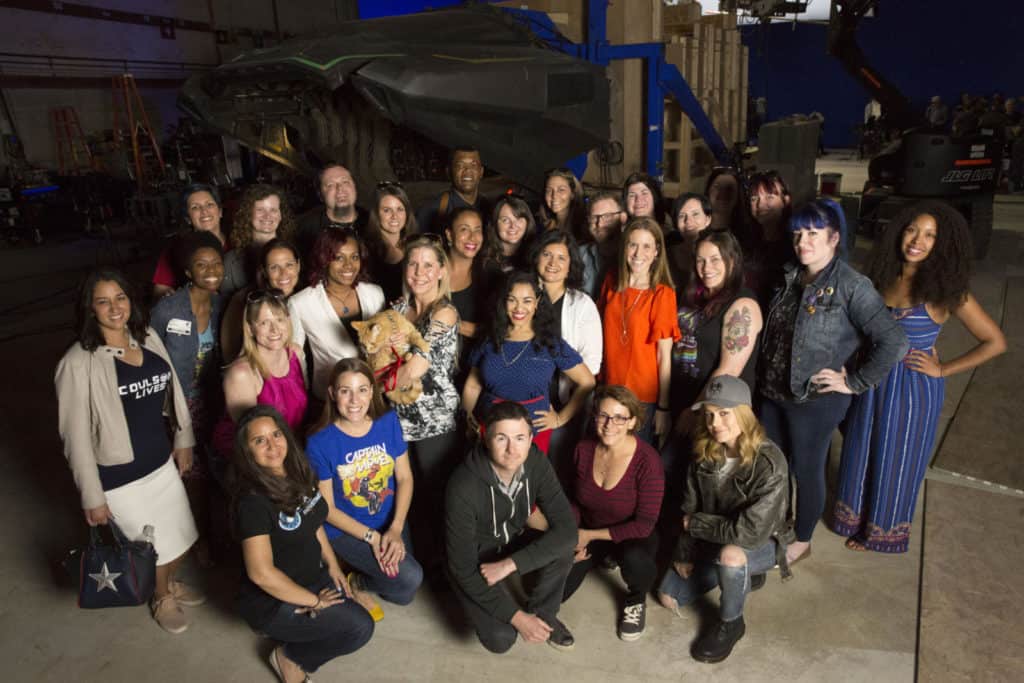 Marvel Studios' CAPTAIN MARVEL is produced by Kevin Feige and directed by Anna Boden and Ryan Fleck. Read about my visit to the set and about meeting the cast and filmmakers.
Louis D'Esposito, Victoria Alonso, Jonathan Schwartz, Patricia Whitcher and Stan Lee are the executive producers for CAPTAIN MARVEL.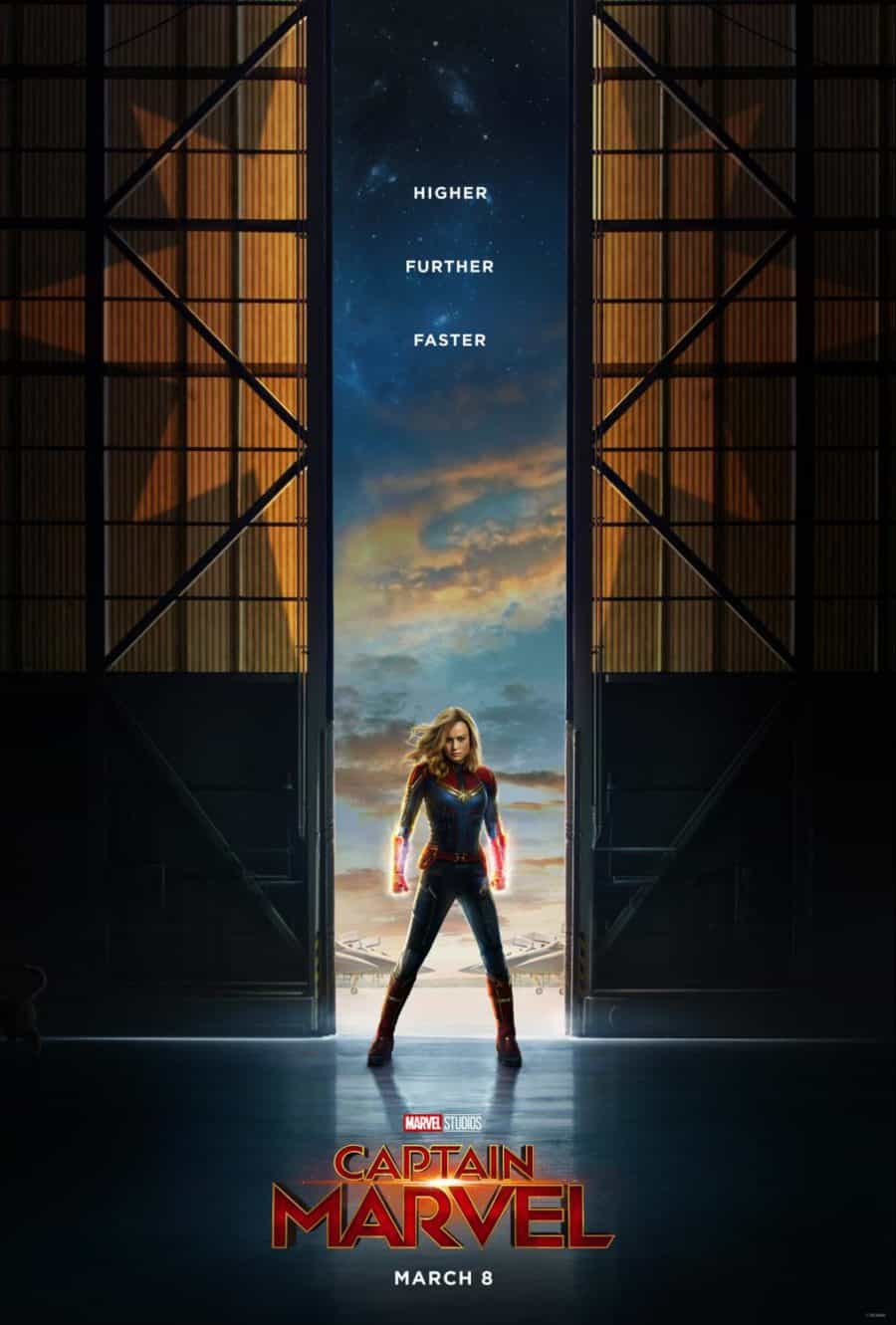 Like CAPTAIN MARVEL on Facebook, follow CAPTAIN MARVEL on Twitter, follow Marvel Studios on Instagram, and visit the official CAPTAIN MARVEL site to stay in the know!
Keep up with #CaptainMarvel, the official hashtag on social media to join the CAPTAIN MARVEL conversation, too!
[ela]