Do you know your true core values? To really know your life purpose, you must be clear on your values and know them in order of priority.
According to the dictionary, "value" is the
regard that something is held to deserve; the importance, worth, or usefulness of something

,
as well as
a person's principles or standards of behavior; one's judgment of what is important in life
.
Your personal values guide what is important to you in your life, what you stand for, your standards, what you are willing to defend and support. Your values are also evidenced in what you are against.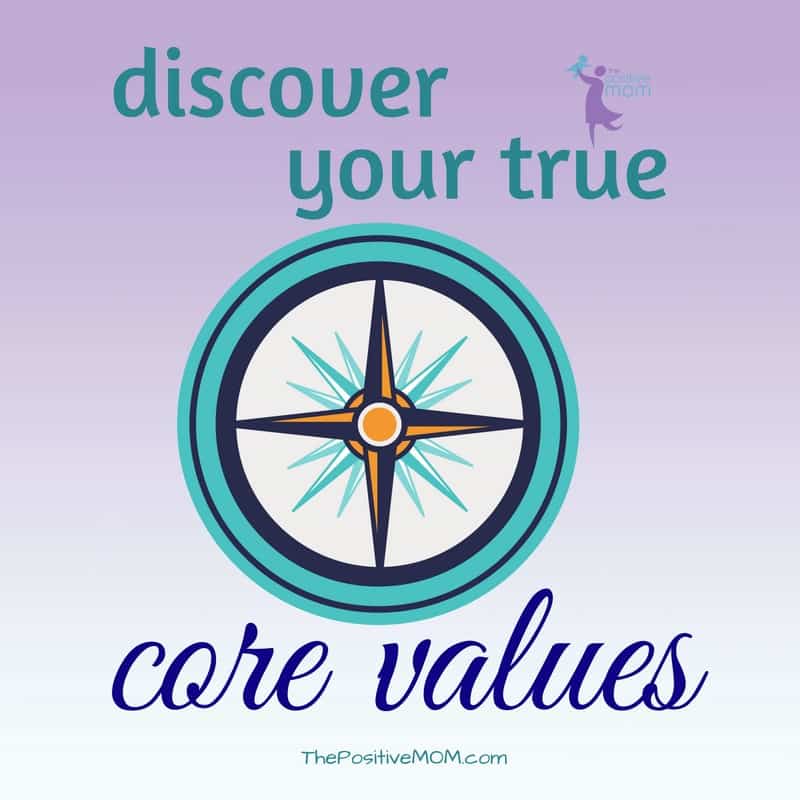 Our values determine what our priorities are and how we spend our time, so knowing your personal values will help you gain massive clarity, direction, and focus in all areas of your life.
Open your arms to change, but don't let go of your values. ~ Dalai Lama
We must identify our personal value so we can understand whether the choices we are making are consistent with those values. Living a life that is inconsistent with your personal values will cause you to have a low sense of self-worth and self-esteem, and will greatly decrease your level of energy, balance, and happiness.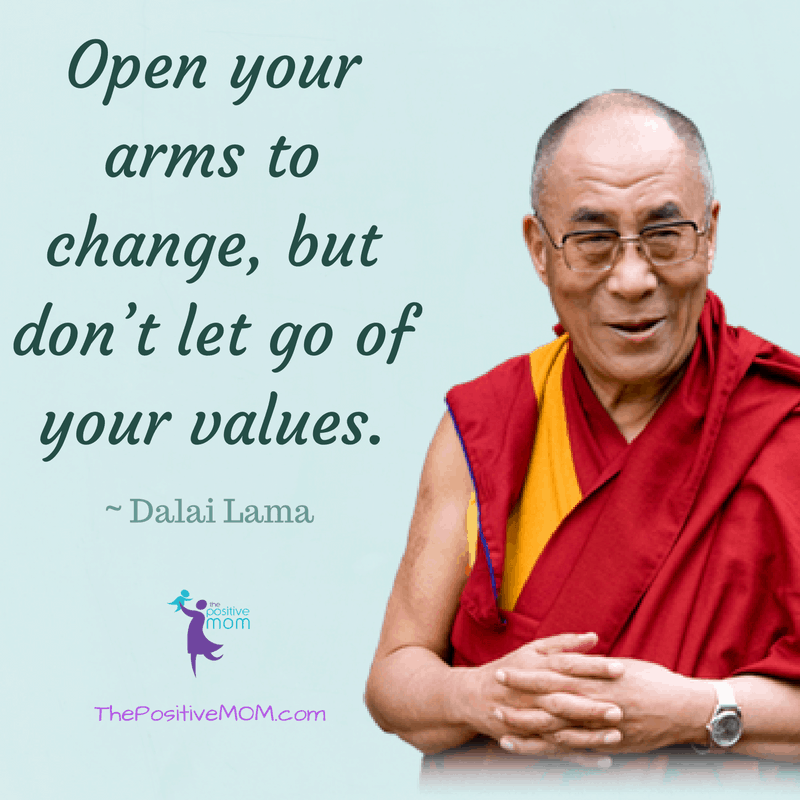 I was once very attracted to a man who said all the right things to me, which really boosted my deflated ego. Being in a relationship with him was so difficult, and I was so miserable! We couldn't seem to ever agree and we would constantly hurt each other with our choices. I eventually realized that his values were completely different and incompatible with mine, so it was a relief to break up so I could freely follow my own values.
Because our values serve as a roadmap, the compass, the navigational system that guide our choices, and our choices guide our destiny, knowing our values and making them a priority, will help us choose in favor of our purpose.
Understanding your true core values is essential to live a meaningful, intentional, and purposeful life. Let's elicit some of those values:
Think of 3 people you admire and respect. What are 3 attributes they possess? Why do you admire these traits?
If you were in a deserted island, what 3 objects would you bring with you and why?
If you could give the people in the world 5 things, what would they be and why?
What are 3 issues that make you angry, frustrated, and depressed? Why do these matters affect you in this way?
Think of a special moment in your life. What about that moment was most meaningful and important to you?
I know you may be thinking it will take too much time to answer these questions, however, as you take time to get clear, and start living with integrity to your values, you will be able to manage your time in an effective, productive, and fulfilling way! It's worth it.
Here's a list of values that you can go through to start thinking which really resonate with you and even wondering which are more of a priority. Feel free to add some that may not be on the list!
List of Personal Values
Abundance
Acceptance
Accessibility
Accomplishment
Accountability
Accuracy
Achievement
Acknowledgement
Activeness
Adaptability
Adoration
Advancement
Adventure
Affection
Affluence
Aggressiveness
Agility
Alertness
Altruism
Amazement
Ambition
Amusement
Anticipation
Appreciation
Approachability
Approval
Art
Articulacy
Artistry
Assertiveness
Assurance
Attentiveness
Attractiveness
Audacity
Availability
Awareness
Awe
Balance
Beauty
Being the best
Belonging
Benevolence
Bliss
Boldness
Bravery
Brilliance
Calmness
Camaraderie
Candor
Capability
Care
Carefulness
Celebrity
Certainty
Challenge
Change
Charity
Charm
Chastity
Cheerfulness
Clarity
Cleanliness
Clear-mindedness
Cleverness
Closeness
Comfort
Commitment
Community
Compassion
Competence
Competition
Completion
Composure
Concentration
Confidence
Conformity
Congruency
Connection
Consciousness
Conservation
Consistency
Contentment
Continuity
Contribution
Control
Conviction
Coolness
Cooperation
Cordiality
Correctness
Courage
Courtesy
Craftiness
Creativity
Credibility
Cunning
Curiosity
Daring
Decisiveness
Decorum
Deference
Delight
Dependability
Depth
Desire
Determination
Devotion
Devoutness
Dexterity
Dignity
Diligence
Direction
Directness
Discipline
Discovery
Discretion
Diversity
Dominance
Dreaming
Drive
Duty
Dynamism
Eagerness
Ease
Economy
Ecstasy
Education
Effectiveness
Efficiency
Elation
Elegance
Empathy
Encouragement
Endurance
Energy
Enjoyment
Entertainment
Enthusiasm
Environmentalism
Ethics
Euphoria
Excellence
Excitement
Exhilaration
Expectancy
Expediency
Experience
Expertise
Exploration
Expressiveness
Extravagance
Extroversion
Exuberance
Fairness
Faith
Fame
Family
Fascination
Fashion
Fearlessness
Ferocity
Fidelity
Fierceness


Financial Independence


Firmness
Fitness
Flexibility
Flow
Fluency
Focus
Fortitude
Frankness
Freedom
Friendliness
Friendship
Frugality
Fun
Generosity
Gentility
Giving
Grace
Gratitude
Gregariousness
Growth
Guidance
Happiness
Harmony
Health
Heart
Helpfulness
Heroism
Holiness
Honesty
Honor
Hopefulness
Hospitality
Humility
Humor
Hygiene
Imagination
Impact
Impartiality
Independence
Individuality
Influence
Ingenuity


Inquisitiveness


Insightfulness
Inspiration
Integrity
Intellect
Intelligence
Intensity
Intimacy
Intrepidness
Introspection
Introversion
Intuitiveness
Inventiveness
Advancement
Investing
Involvement
Joy
Judiciousness
Justice
Keenness
Kindness
Knowledge
Leadership
Learning
Liberty
Lightness
Liveliness
Logic
Longevity
Love
Loyalty
Majesty
Making a difference
Marriage
Mastery
Maturity
Meaning
Meekness
Mellowness
Meticulousness
Mindfulness
Modesty
Motivation
Mysteriousness
Nature
Neatness
Nerve
Non-conformity
Obedience


Open-mindedness


Openness
Optimism
Order
Organization
Originality
Outdoors
Outlandishness
Outrageousness
Partnership
Patience
Passion
Peace
Perceptiveness
Perception
Perkiness
Perseverance
Persistence
Persuasiveness
Philanthropy
Piety
Playfulness
Pleasantness
Pleasure
Poise
Polish
Popularity
Potency
Power
Practicality
Pragmatism
Precision
Preparedness
Presence
Pride
Privacy
Proactivity
Professionalism
Prosperity
Prudence
Punctuality
Purity
Rationality
Realism
Reason
Reasonableness
Recognition
Recreation
Refinement
Reflection
Relaxation
Reliability
Relief
Religiousness
Reputation
Resilience
Resolution
Resolve
Resourcefulness
Respect
Responsibility
Rest
Restraint
Reverence
Rigor
Sacredness
Sacrifice
Sagacity
Saintliness
Satisfaction
Science
Security
Self-control
Selflessness
Self-reliance
Self-respect
Sensitivity
Sensuality
Serenity
Service
Sexiness
Sexuality
Sharing
Shrewdness
Significance
Silence
Silliness
Simplicity
Sincerity
Skillfulness
Solidarity
Solitude
Sophistication
Soundness
Speed
Spirit
Spirituality
Spontaneity
Spunk
Stability
Status
Stealth
Stillness
Strength
Structure
Success
Supremacy
Surprise
Sympathy
Synergy
Teaching
Teamwork
Temperance
Thankfulness
Thoroughness
Thoughtfulness
Thrift
Tidiness
Timeliness
Traditionalism
Tranquility
Transcendence
Trust
Trustworthiness
Truth
Understanding
Uniqueness
Unity
Usefulness
Utility
Valor
Variety
Vigor
Virtue
Vision
Vitality
Vivacity
Volunteering
Warmheartedness
Warmth
Watchfulness
Wealth
Willfulness
Winning
Wisdom
Wittiness
Wonder
Worthiness
Youthfulness
Zeal
As you discover your beliefs, your values, and your passions, becoming more self-aware, you can feel peace to know why you made certain choices in the past. Sometimes we beat ourselves up thinking we made a mistake, but we always make the best decision we know to make at the time. This clarity will give you a sense of peace about the past, a roadmap for the present, and a bright outlook for the future. So excited for you! Triple YAY!
Do you know your true core values? Share with us what they are and why they matter so much to you! I'm so grateful for you, my darling!
[ela]