It's that time of the year! Whether you school, unschool, or homeschool, we're all on the same boat: back-to-school supply shopping and planning your child's school year so that we can set our kiddos up for success. I used to think that prepping for school would get easier with the years; however, as my daughters grow, it's been interesting to see that having a teen and a tween can be more difficult than working with the 5-year-old kindergartener.
Motherhood is a strange journey. You blink, and your kids are teenagers, each having their own mind, their own preferences and interests, and their own goals. Elisha and Elyssa are just one year apart and I remember how hard it was to raise them as a single mom and find myself without family in this country. As they started to become more independent, at about 7 and 8, I thought "well, I'm about done here," but now that they're both pretty much teens, I stand corrected. Having two teenagers – mind you, two teenage girls – can probably be more emotionally challenging than having two toddlers running around trying to decorate the whole house with their favorite crayons.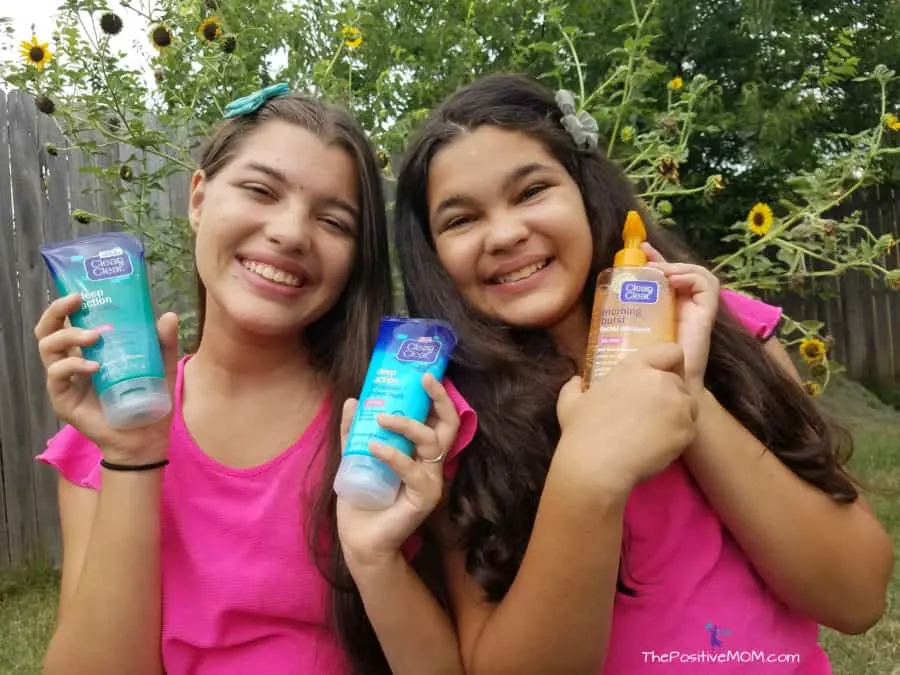 The eye-rolls are like daggers to my heart, and I find myself being less patient in repeating myself than when they were 2 and 3. It's obvious to me because I tell Eliana something about twenty times before I raise my voice or feel my blood boil, and it takes just a fraction of that for momster to come out when it comes to my teen daughters.
With that being said, I remind myself that my daughters are overall amazing and inspiring, and I often even compare them with my 13 and 14 year-old self, who was boy-crazy, defiant, and suicidal, and I thank God for the eye-rolls and resistance, because of the newfound perspective. After all, I have raised them to be strong and to stand for what they believe in, haven't I?
One of the main things I find myself nagging about is the morning routine. I am an early riser and always have been, even when I was a teenager myself. I was up at 5am, at the rooster's call – no alarm needed, maybe exactly because it wasn't available to us as slum kids. I jumped into doing all kinds of chores and I had my music up to get me going, which I don't think my neighbors appreciated. As a typical teenager, I wasn't thinking about what they thought, I was thinking about what I wanted. Elisha and Elyssa very rarely wake up on their own. Elisha is mostly good at staying awake once I achieve waking her up, but Elyssa is another story.
Another struggle of mine is skincare. I was blessed that my skin was absolutely flawless and I didn't have acne issues when I was a tween or teen because it would have been a disaster. I didn't have a skincare routine at all and I am just getting into it myself. With my teenage daughters, I have had to learn to focus on that aspect of their personal hygiene, even though it doesn't come naturally to me. I find myself repeating myself, especially with Elisha: wash your face, don't pick your face, protect your face… you get the idea.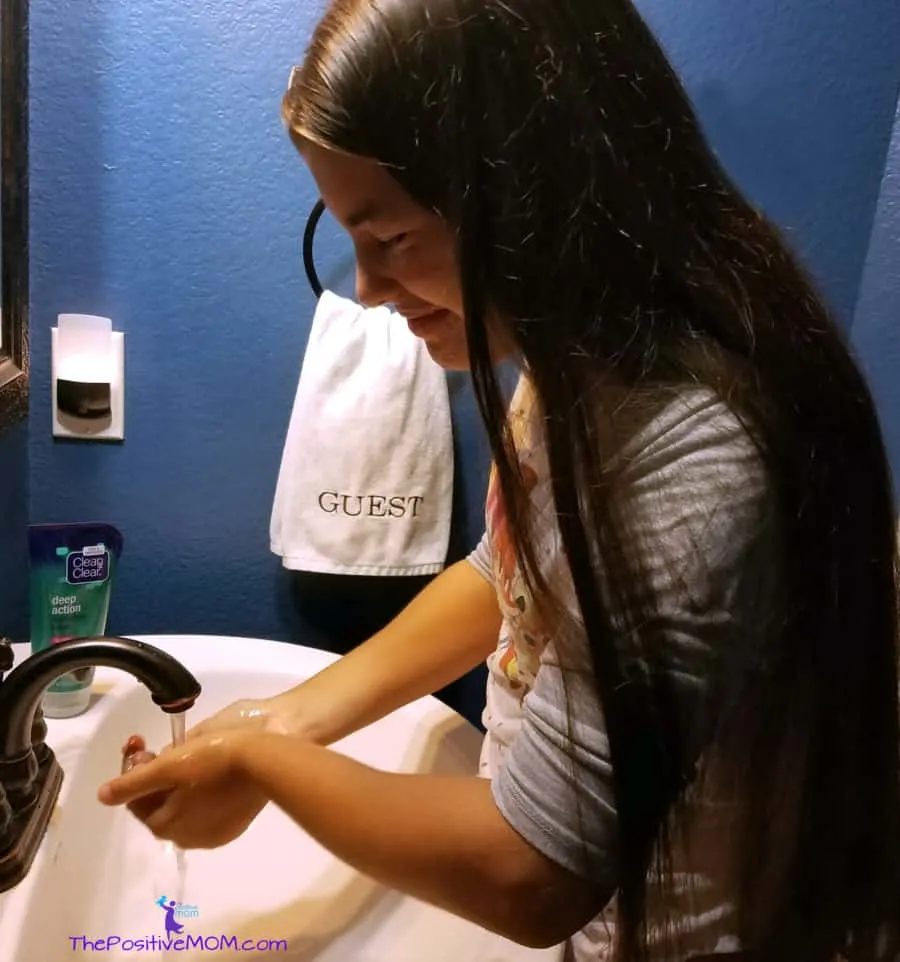 Now that Summer is on its way out and a new school year is about to officially begin, I partnered with Clean & Clear to share my top 3 morning routine habits to jumpstart your teen's day, and to keep your sanity, whether they go off to school or are your homeschool students.
Teen Morning Routine Habit #1 ~ Prep The Night Before
We expect our teens to get it together and get ready on time; however, if you and I are honest, if we haven't planned what we will wear and set up (or at least visualized) what we need in advance, getting ready will probably be a chaotic experience, filled with doubt and disappointment.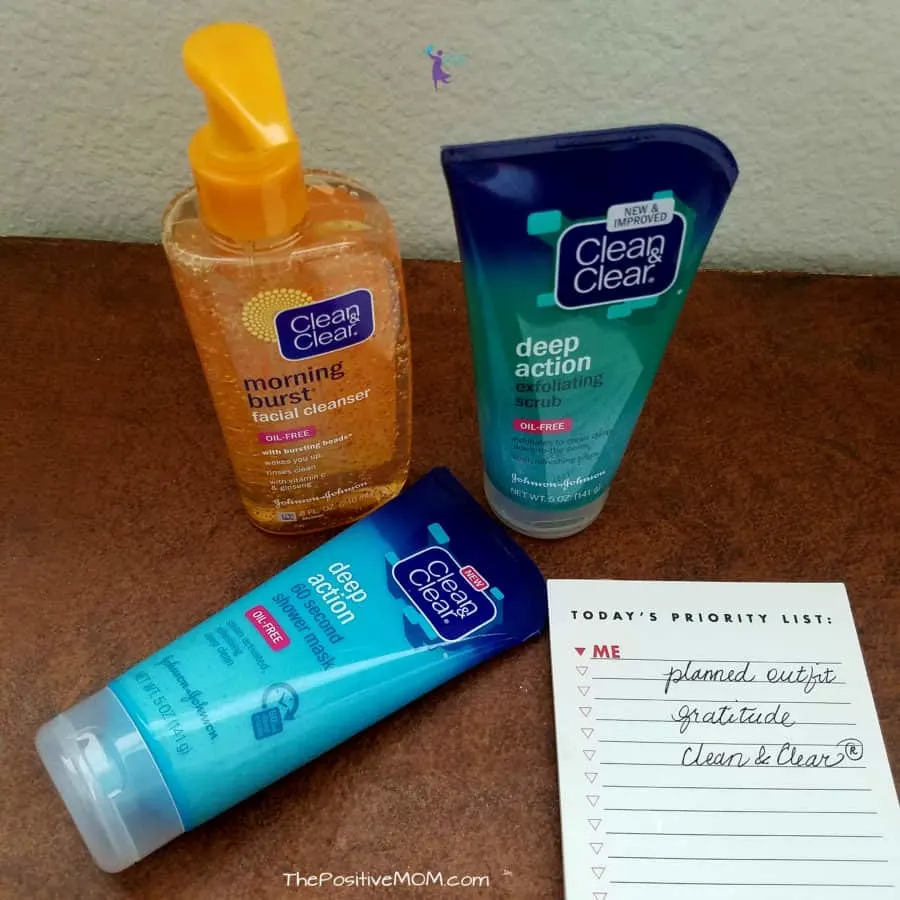 I found this out when my girls were in Private School. I was already an entrepreneur and I worked from home, so it was easy for me to rush my girls when I didn't have to get out of my pajamas. I noticed that when I had to actually get out of the car and go into the school with them, my inner "get-ready-drill-Sargeant" suddenly mellowed out and got a taste of her own medicine. I learned that planning the night before makes everyone's life's easier and even if you don't end up wearing the outfit you envisioned (white pants don't work out when you started menstruating the night before and skirts are not preferred when you planned to shave your legs and there's no way you'll have time because something came up).
Teen Morning Routine Habit #2 ~ Gratitude Practice
I always say that gratitude is the birthplace of joy, and joyful is not what my daughters are when they first wake up in the morning! I am sure you can relate if you have a teen or tween or if you just don't consider yourself "a morning person." One thing I have found does wonders to improve your teenagers' attitude (or even your own) is to have a gratitude practice FIRST THING in the morning.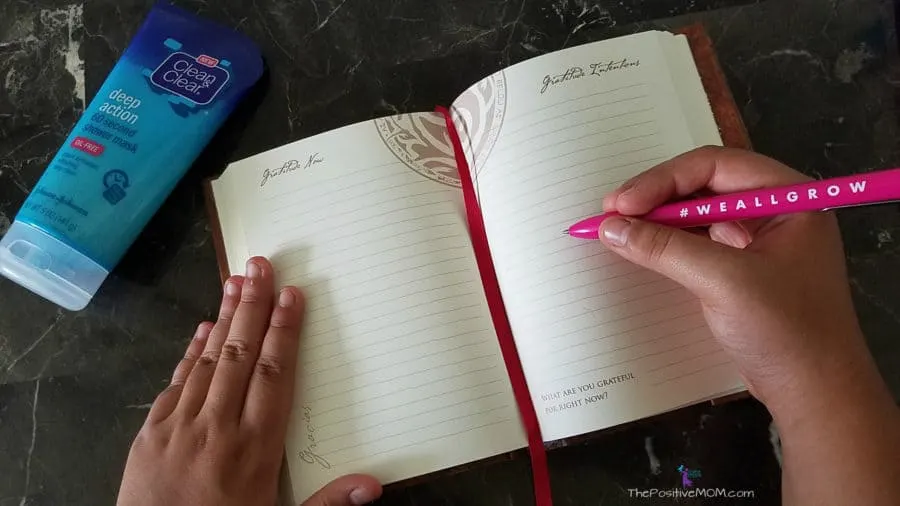 A very effective gratitude practice is to keep a gratitude journal, which is a simple list of what you are grateful for. The beauty of gratitude is that its vibration is so high that even when you start doing it grudgingly (which is not an uncommon reaction among teens), it will increase your frequency and it will cheer you up and help you feel more appreciative of your life, in general. If you feel that your child, teen, or tween acts with entitlement, this is the antidote you've been looking for. All my girls are really grateful most of the time and I am really proud of them, it is because I've taught them to focus on gratitude when we pray, to keep gratitude journals, and to say "thank you" for everything and to everyone. I promise you, it works!
Teen Morning Routine Habit #3 ~ Self-care
Taking care of yourself is essential for your outward appearance when you go off to spend time with your peers, but just because we stay home for school doesn't mean that we can skip grooming and skincare. Self-care and hygiene habits increase self-esteem. When you take care of yourself, you are sending a message to your subconscious mind that you matter – and that's the best message to send!
Elisha and Elyssa love Clean & Clear products and we incorporate them into their morning routine. I've noticed that having their own products gives them more motivation to take care of themselves!
When we did our unboxing of the Clean & Clear Morning Burst Facial Cleanser, Deep Action Exfoliating Scrub, and the Deep Action 60 Second Shower Mask, the girls were very excited and we started making them an essential part of my teen and teen's skincare daily routine. Watch the video so you can hear their skin concerns in their own words:
The Clean & Clear Morning Burst Facial Cleanser, which retails in stores nationwide at $5.49, is a unique gel cleanser that besides gently removing dirt, oil, and impurities, it contains bursting beads® with vitamins that gently dissolve as you lather to help revive and awaken skin's look. I believe this can help Elyssa stay awake and be excited to stay awake.
The Clean & Clear Morning Burst Facial Cleanser is enriched with Vitamin C and Ginseng, so as the gel cleanser foams, it releases an invigorating and delicious citrus fragrance that I'm sure you will love.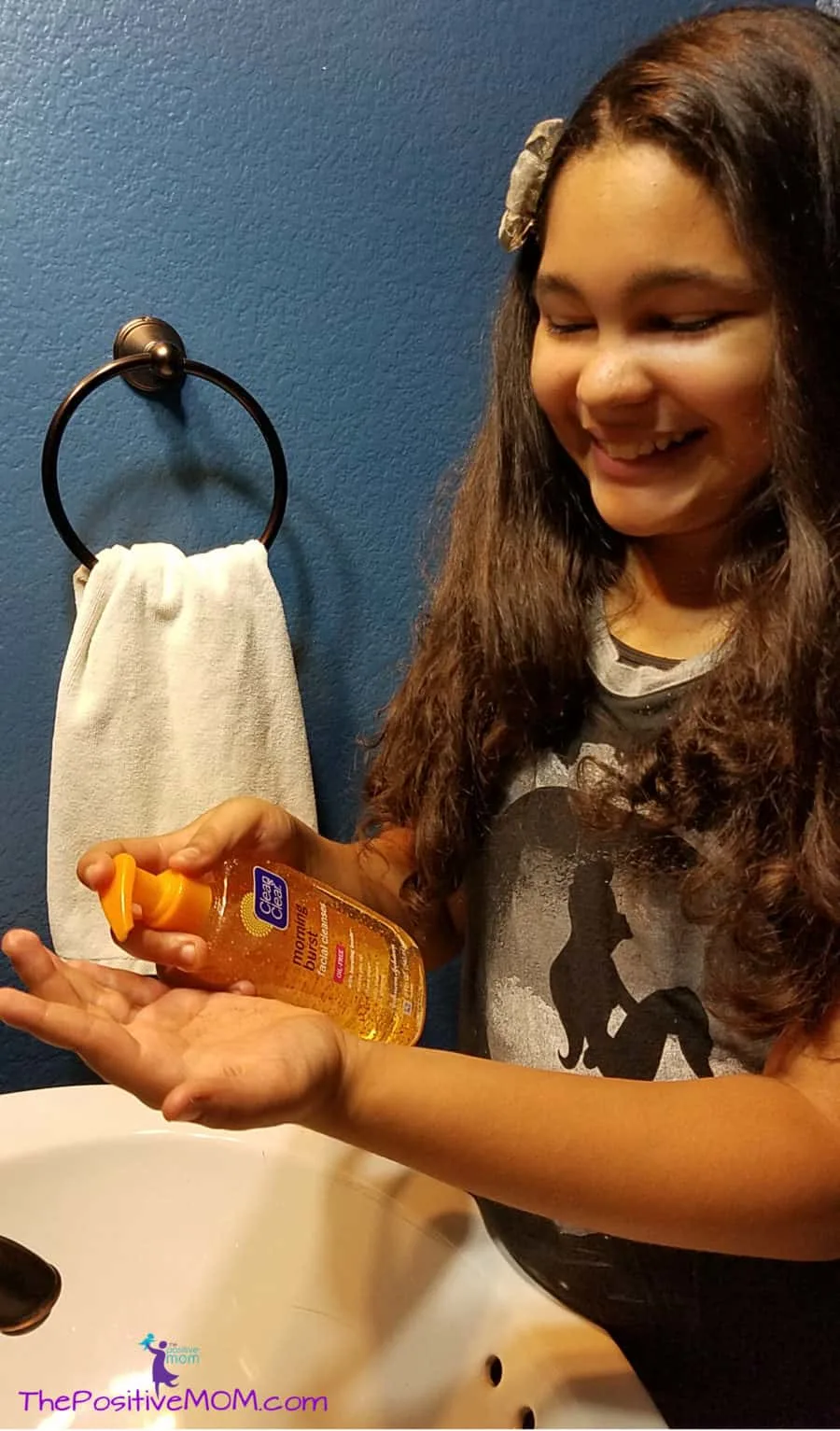 Here are the steps to use Clean & Clear® Morning Burst® Facial Cleanser:
Start with clean hands.
Use those clean hands to splash water on your face.
Squeeze a small amount of cleanser onto wet palms – a dime-size should do it.
Work into a lather. Place the now foamy cleanser onto your face and use your fingertips to gently swirl it around…circles, figure eights…that type of thing.
Feel the BURSTING BEADS® start to break apart. Oooh…
Rinse your face thoroughly then pat it dry with a towel.
Give yourself a big smile.
A-OK to use every day
The Clean & Clear® Deep Action 60 Second Shower Face Mask, which retails at only $6.89, is designed to work with the steam of your shower to deeply, but gently exfoliate away traces of dirt, oil, and dead skin that can clog pores. If your teen wants to use this product, they will need to have to shower, because the steam-activated formula is what helps refine pores for a deep clean.
As they use the Clean & Clear® Deep Action 60 Second Shower Face Mask, they will feel the deep clean as the tingling sensation builds, and in just 60 seconds, their skin will look brighter, healthy, and feel refreshed! I love that it has clay, too!
To use the Clean & Clear® Deep Action 60 Second Shower Face Mask, your teenager will wet their face then squeeze out a quarter-sized amount of the mask onto their palms and then:
Apply to mask evenly all over your face.
Now the important part: Let the mask sit on your face for 60 seconds… feel free to multi-task during this time.
After the quick 60 seconds is up, gently massage your whole face as you rinse thoroughly off.
If you get some in your eyes, no need to panic, just rinse your peepers with water.
Use 2-3 times per week alone or right after your favorite cleanser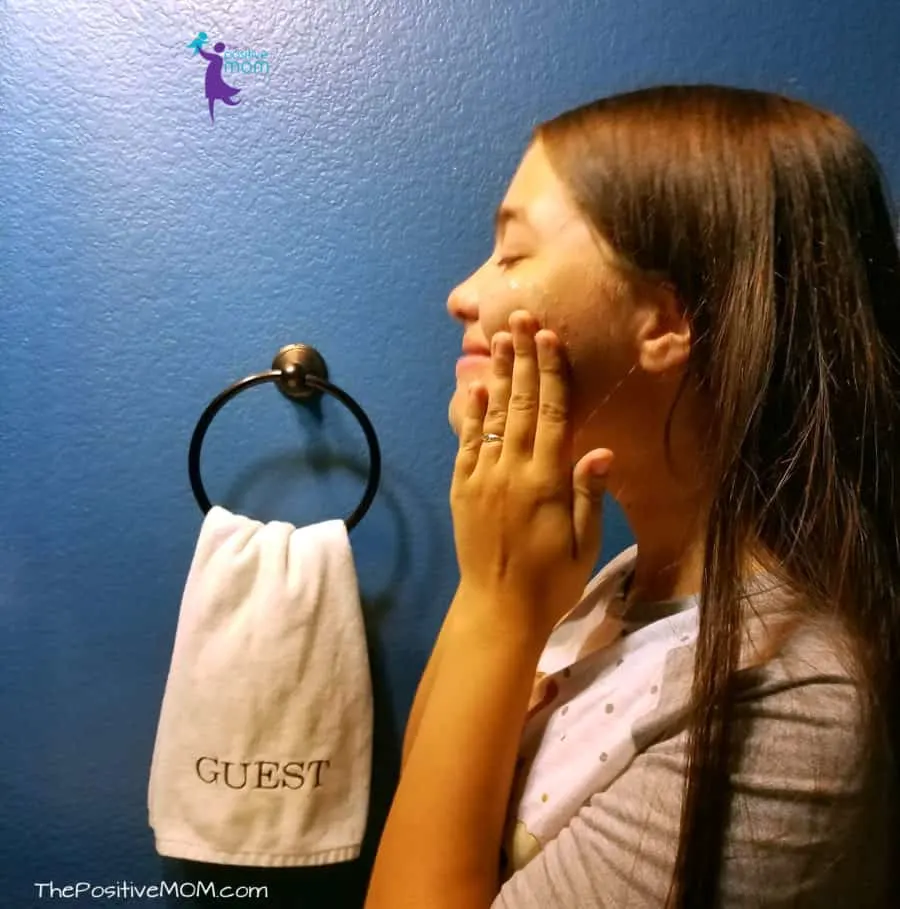 The Clean & Clear® Deep Action Exfoliating Scrub is recommended to use daily and retails at $4.99. It is designed to invigorate skin by cleansing pores deep down and gently exfoliating surface skin. This one is MY favorite because it proves that "mother knows best," or at least has a clue, LOL.
When my girls started having zits, I didn't have experience with this because I never had to deal with it, so I went to the only solution known to a Dominican: menthol! Seriously, we have a belief that it is good for anything and everything, and guess what? The Clean & Clear® Deep Action Exfoliating Scrub contains Menthol, which provides a tingly, cool feeling as you lather that leaves skin feeling clean and refreshed and instantly rejuvenates the skin. Score!
The Clean & Clear® Deep Action Exfoliating Scrub cleanses deep down into pores, working to dissolve dirt, oil, and impurities while exfoliating dead skin cells. The oil-free, refreshing formula includes unique cooling agents that leave skin looking and feeling revitalized, a blend of specially sized micro-beads for gentle, effective exfoliation and cleansing.
To use the Clean & Clear® Deep Action Exfoliating Scrub, your teen or tween will wet their face, gently massage all over face, avoiding eye area, and then rinse thoroughly and pat dry.
I love being the mom of two young ladies that are being proactive in their own matters, and I know when they're off to be independent somewhere else, I will miss the caregiving I find myself complaining about. I am grateful to have the sacred opportunity to guide them on this journey.
Share how you jumpstart your teen's day for success below to ENTER TO WIN these products. Be sure to follow @cleanandclear on Facebook, Twitter, and Instagram!
Elayna is a homeschool educator, single mom of 4, founder of the Positive MOM Community, award-winning Storyteller, Story Strategist, and Student of Pain. She's a bestselling author, internationally acclaimed keynote speaker, and 3x TEDx speaker. To receive a gift from Elayna, click HERE.

Want to support the Positive MOM blog?
The mission of the Positive MOM blog is to help moms break trauma cycles, find peace, and feel emotionally whole, so they can practice supportive parenting and create a positive and healthy environment for their children. If you found Elayna's content valuable, please consider donating a love offering to enable her to keep creating content and helping more moms worldwide. Donate HERE.