I recently watched A League of Their Own with my daughters – the first time for them and who knows what number for me. I love that Elisha and Elyssa are teenagers and we are best friends, so I can share a few of my favorite things with them.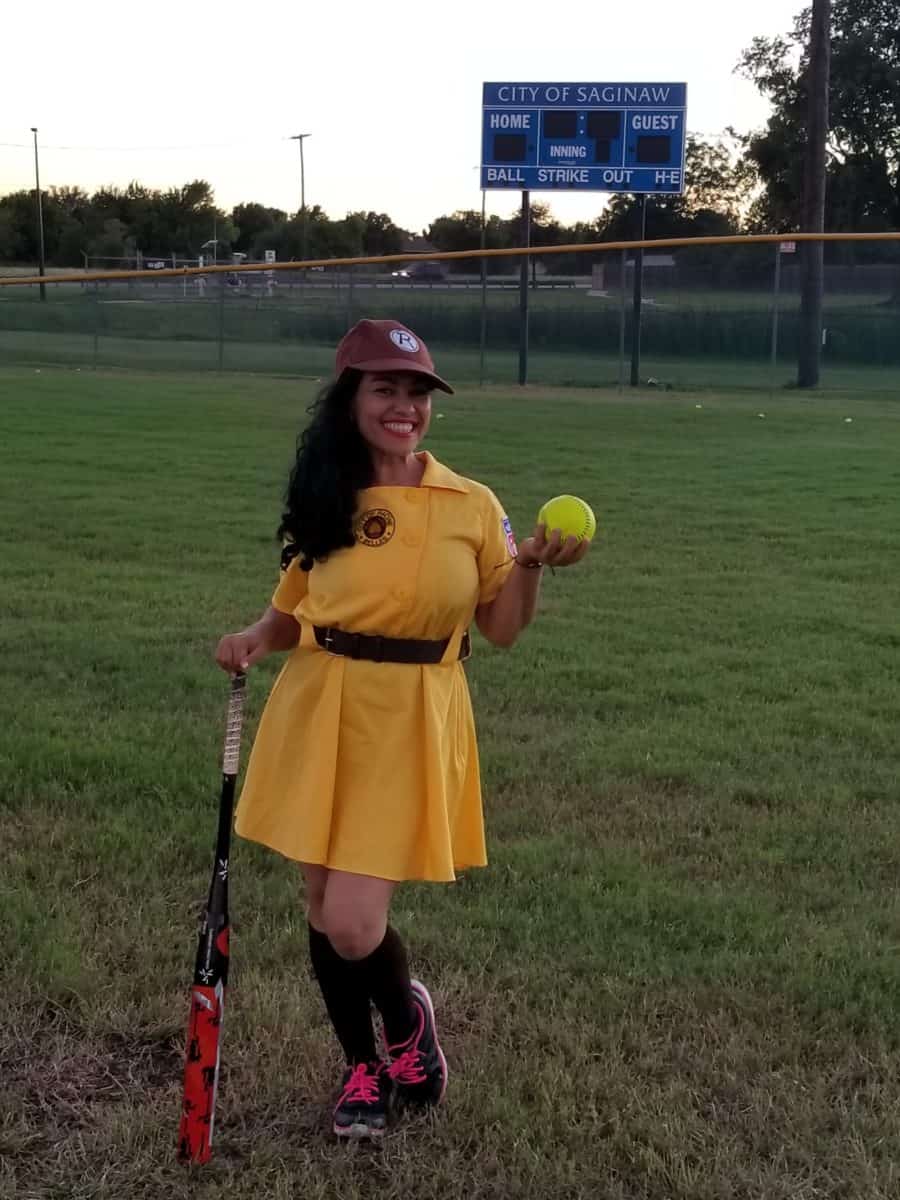 I'm your stereotypical Dominican girl who grew up watching the game sitting on her daddy's lap and rooting for his team. And I also joined the local softball team after he and my mom divorced just to see him more often because he practiced on Saturdays at the same stadium.
I have been sharing my love of baseball with Elisha and Elyssa throughout their childhood, so my friends at TV Store Online, my favorite online costume shop, sent me the Racine Belles AAGPBL Baseball Womens Costume Dress and the Children's Racine Belles AAGPBL Baseball Dress so I could share it with Eliana, too!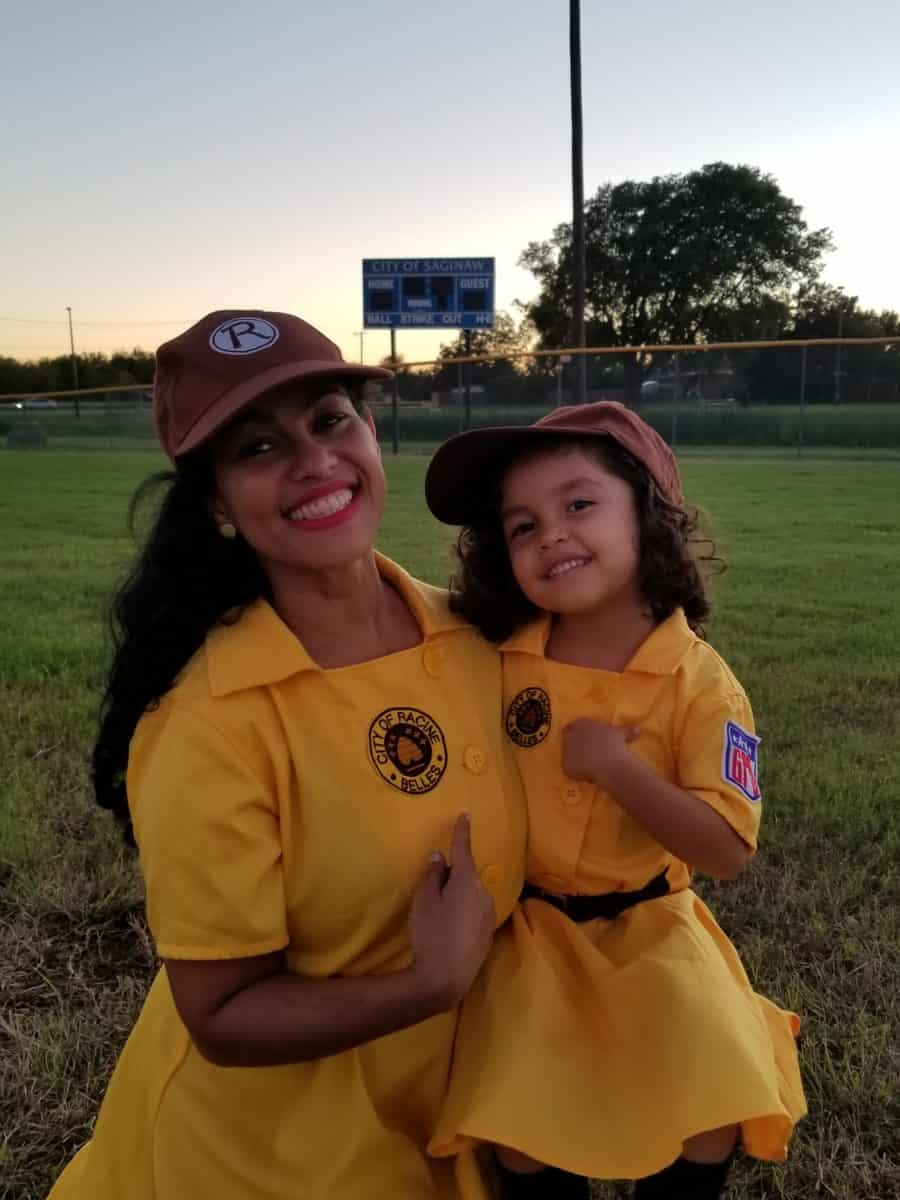 TVStoreOnline.com also has Rockford Peaches costumes, but the Racine Belles theme is perfect because I've always identified with Kit Keller:
You ever hear Dad introduce us to people? "This is our daughter Dottie, and this is our other daughter, Dottie's sister!
Though A League of Their Own was released in 1992, I didn't watch it for the first time until I was in my late teens. I was very much obsessed with all things Madonna (who plays Mae Mordabito "All The Way Mae" in the film) at the time (I still love her!) and when I heard "This Used To Be My Playground," it became an anthem to me. I still get teary when I hear it.
A League of Their Own told the stories of passion, strength, and courage of the All-American Girls Professional Baseball League, which was created in 1943 by Chicago Cubs owner Philip K. Wrigley to keep fans interested in baseball while most of the male baseball players fought in World War II.
I had no idea A League of Their Own would be such an iconic movie. It wasn't only that it is based on the real story of the All-American Girls Professional Baseball League, but also because of the powerful life lessons we can learn as women, as moms, and as mompreneurs from this amazing film that are relevant even after the 25th anniversary DVD release of the film.
Stand up for other women
In the movie, Marla Hooch (Megan Cavanaugh), was turned out from the league at first because of her looks, even though she was a great baseball player. Sisters Kit Keller (Lori Petty) and Dottie Hinson (Geena Davis) were offended:
You mean you ain't takin' her cos she ain't pretty?
They put down their suitcases and put their foot down. Marla Hooch was drafted and she demonstrated that it didn't matter that she didn't fit their idea of beauty, she had the skill, discipline, and determination necessary to claim and keep her spot in the All-American Girls Professional Baseball League!
"And how about Marla Hooch. What a hitter."
Your support can make a difference in another woman's life, in fact, it can change her life.
You can enjoy doing hard things.
All-American Girls League coach Jimmy Dugan (Tom Hanks) speaks some amazing words of wisdom when trying to talk sense into Dottie Hinson when she says the game "got hard:"
It's supposed to be hard. If it wasn't hard, everyone would do it. The hard… is what makes it great.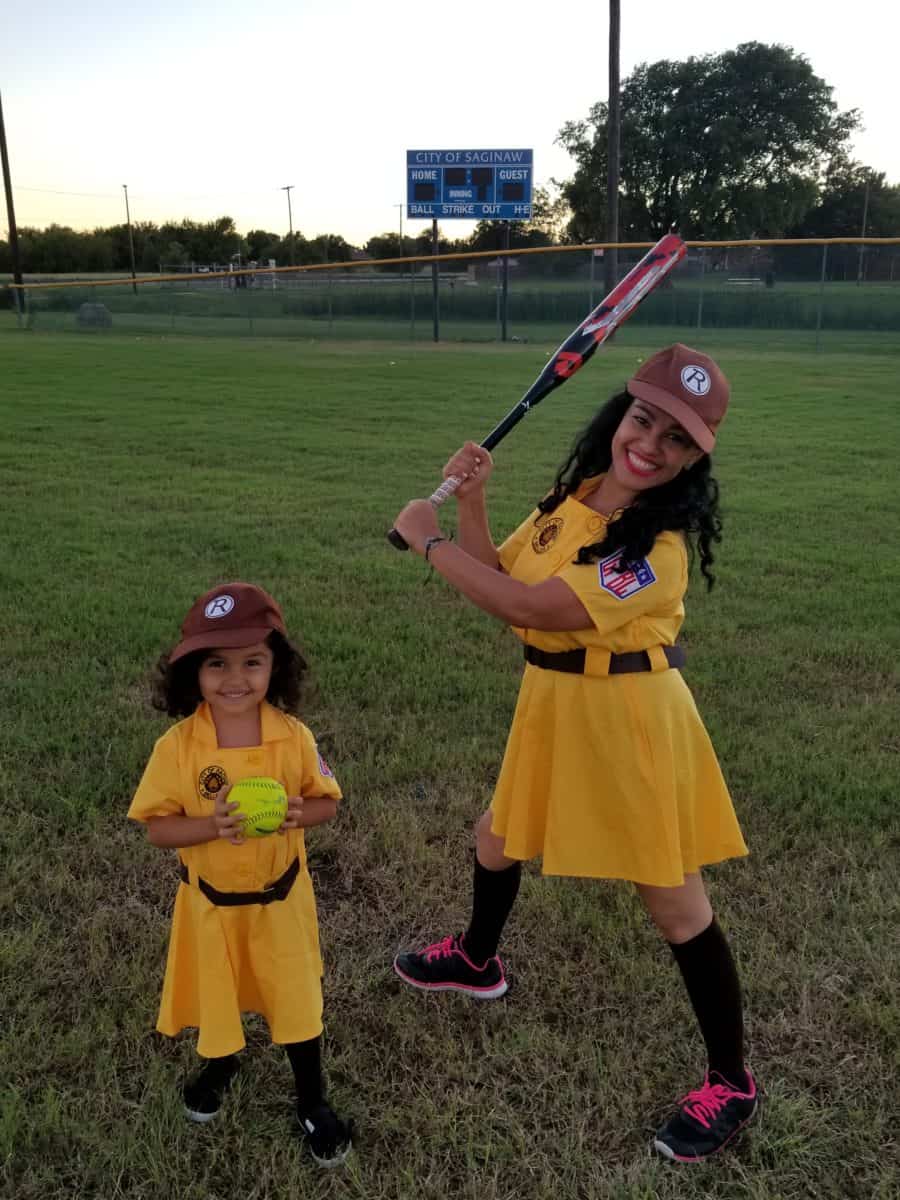 What makes being a mom and a mom entrepreneur hard, challenging, and stressful, is also what makes it great. Everyday is a challenge, but when you love what you are doing, overcoming those challenges is the best feeling in the planet – and oh so worth it!
Be Your OWN Kind Of Feminine
We see lots of ways in which men objectified the All-American Girls League players, and how the team was not taken seriously because the players were women. Even coach Jimmy Dugan didn't value their determination to play the sport, dirt, sweat, blood, and all.
I don't have ballplayers, I've got girls. Girls are what you sleep with after the game, not, not what you coach during the game.
But it's not just the men. Can you believe that in order to play baseball, they had to go to Charm School and wear lipstick and short skirts on the field?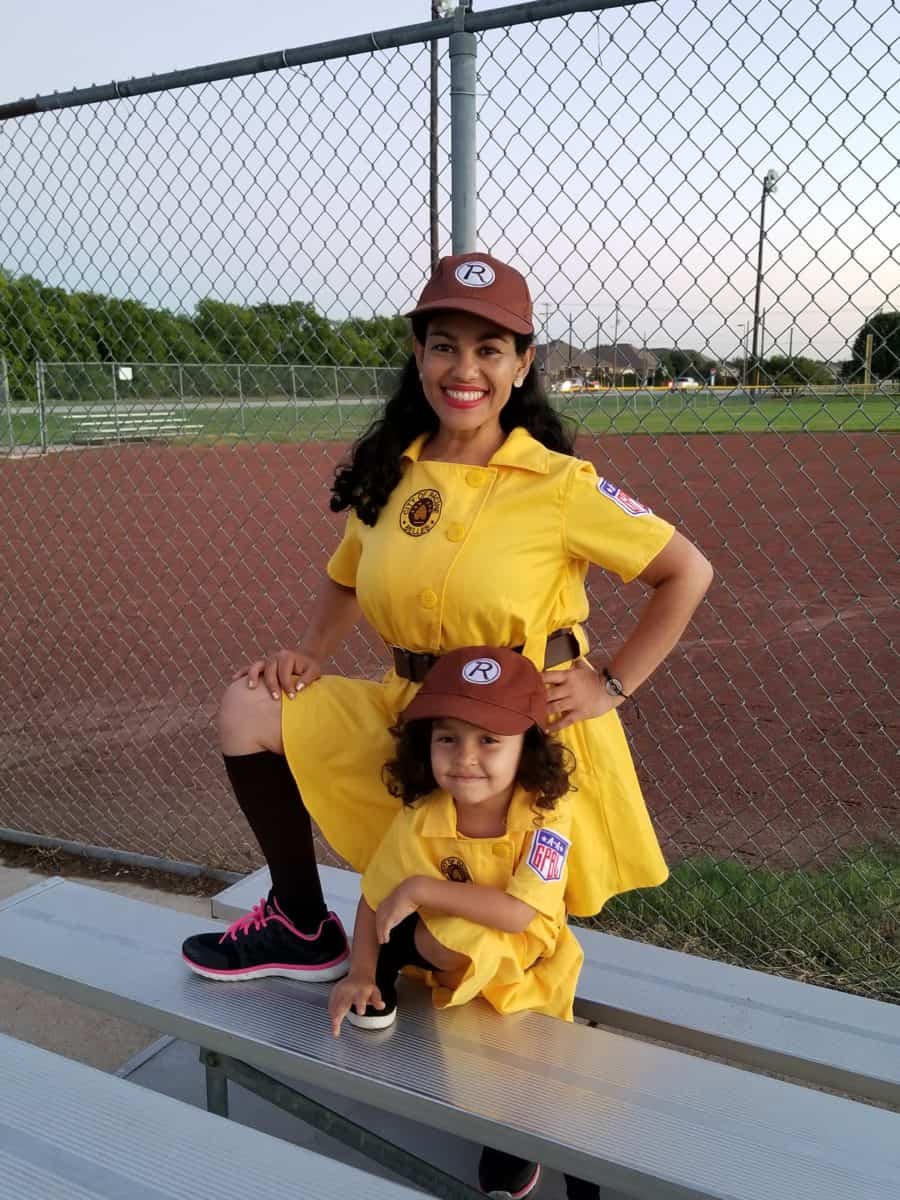 I get furious whenever I see the scene where the female Charm School Instructor inspected every player's looks and suggests "a lot night games" for Marla Hooch. Ugh.
And don't get me started with Maida Gillespie (Laurel Cronin) and her social commentary at "The Mutual:"
Careers and higher education are leading to the masculinization of women, with enormously dangerous consequences to the home, the children, and our country. When our boys come home from war, what kind of girls will they be coming home to? And now the most disgusting example of this sexual confusion: Mr. Walter Harvey of Harvey bars is presenting us with women's baseball. Right here in Chicago, young girls plucked from their families are gathered at Harvey Field, to see which one of them can be the most masculine. Mr. Harvey, like your candy bars, you're completely… nuts.
As women, we must take a stand and refuse to be part of a system that oppresses us because we are only sabotaging our own desire for more possibilities, more opportunity, and true equality. Women come in many shapes, sizes, and styles, and no one has the right to say that we are more or less a woman because of our choices.
There is crying in Baseball
Poor Evelyn Gardner (Bitty Schram) not only gets yelled at for making the wrong move, she's also mocked and scolded for crying about it!
Are you crying? Are you crying? Are you crying?! There's no crying! There's no crying in baseball!
"There's no crying in baseball" is a sexist remark because Jimmy Dugan once again wants to make a point that there's no place for girls in baseball, and it is supposedly girly to cry.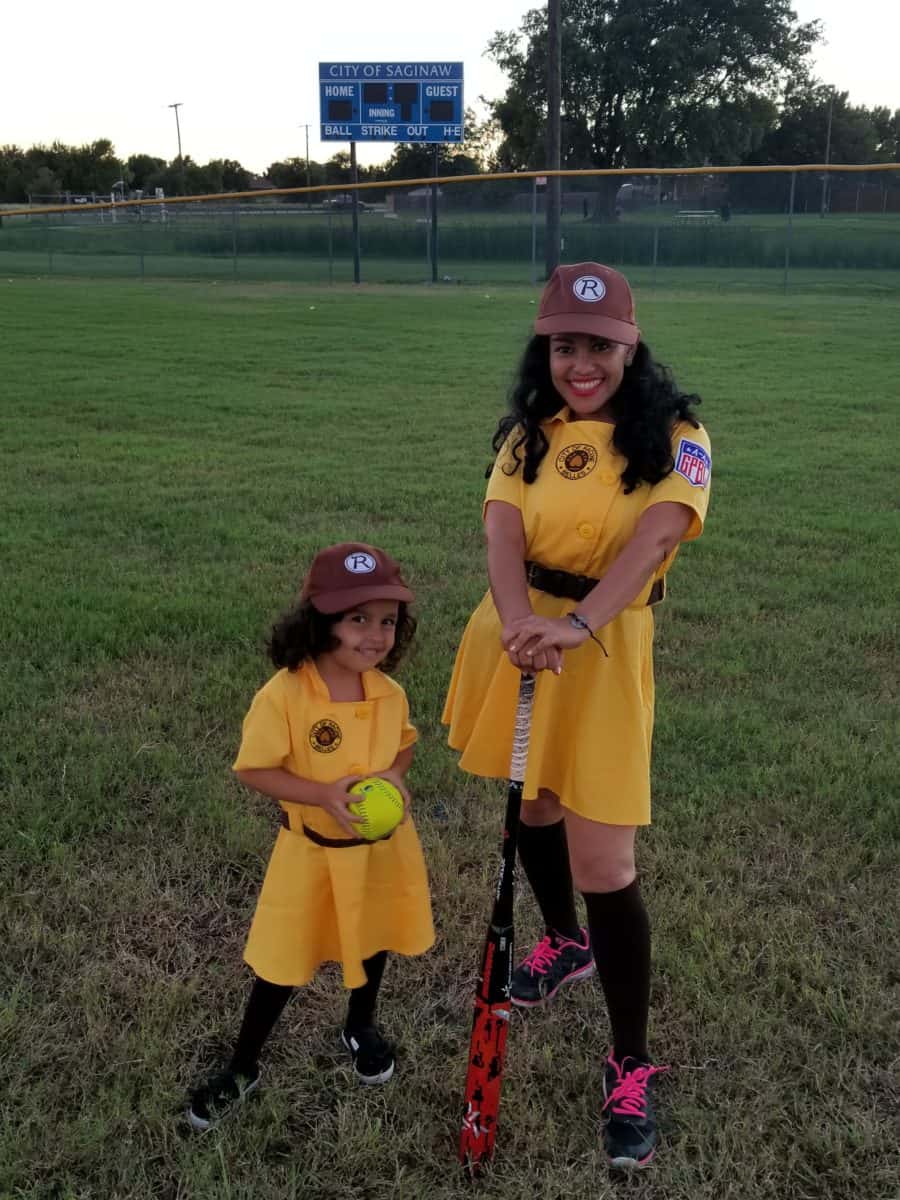 Boys don't cry – men don't cry. Dugan tells Evelyn how he has been yelled at and called names and he didn't cry.
But there IS crying in baseball, because baseball players, both male and female, are humans. Humans feel. Emotions belong in any field, even the baseball field.
It's true that we must harness our emotions so they can best serve us, but no place should be an emotion-free zone.
The message that girls belong in baseball was so important to Penny Marshall that actresses couldn't audition for any parts until they proved athletic ability. There was drama, there were injuries, and there was a lot of talent and skill, as in any sports team on and off camera.
Dare to choose your own path
When scout Ernie Capadino (Jon Lovitz) saw catcher Dottie Hinson playing in a local Oregon dairy team, he immediately wanted to recruit her, and she decides to say yes with the condition that her "kid sister" come along to the tryouts.
One of my favorite moments of the movie is when Dottie gives Kit the credit she never took:
You got yourself into the league. I just got you on the train.
Kit chooses to embrace her path as a baseball player, getting paid for doing what she loved.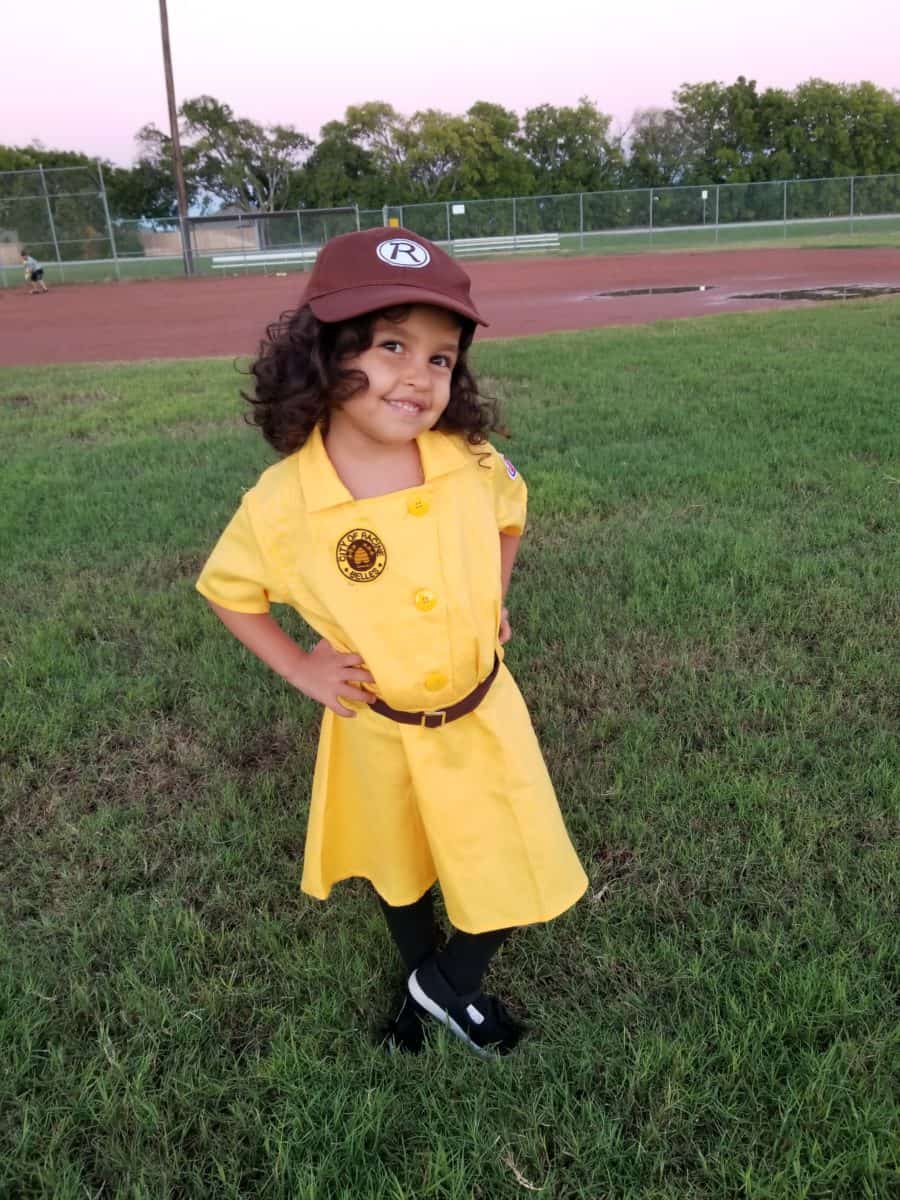 Even though Dottie didn't say yes to the league for herself, she had become a star, "The Queen of Diamonds," and even took charge of the game when coach Jimmy Dugan was unfit to manage the team, she knew all along her heart was in going back to her life as a housewife when husband Bob (Bill Pullman) comes home from the war.
And then there's Doris Murphy (Rosie O'Donnel) who tears up her photo of Charlie and throws it out the window, after realizing her worth that she deserves to be loved and accepted as she is.
"They always made me feel I was wrong, you know? Like I was some sort of weird girl, or strange girl, or not even a girl, 'cause I could play. I believed them too. Not anymore. There's a lot of us. I think we're all alright."
It doesn't matter what path you choose, you are an empowered woman when you choose what you know in your heart is right and you own that choice. You're alright… and more!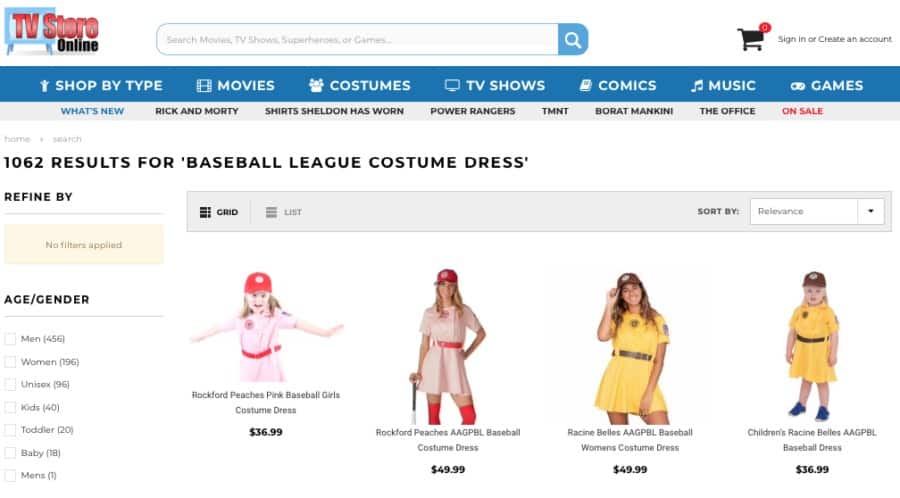 A League of Their Own is a movie that will forever be in my heart and I plan to watch it with Eliana as I wear my Racine Belles uniform and she wears hers. Let the crying in baseball begin!
What lessons did you learn from A League Of Their Own? Share your favorite from the five I shared or share your own. And make sure to get your own All-American Girls Professional Baseball League costume dress at TVStoreOnline.com. You can also check out their merchandise on social @tvstoreonline on Instagram, Facebook, Pinterest, and Twitter, and use hashtag #mytvso.
[ela]