Holidays are a great time to be with family and loved ones; however, I believe it is also this time of year that us moms tend to stress most about perfection and feel the most guilty for our choices, as we try to meet unrealistic expectations. Can you relate?
Meal prep, cleaning, decorations, shopping, shipping… The Internet is filled with "Holiday To Do List" templates that tell us exactly what to do before, during, and after each outing or event we're supposed to host and attend. If you read them "at the right moment," you could be exhausted before you're through with even one page.
With all the activities, parties, and travel, there's so much on our plate that we forget to enjoy ourselves during the holidays, and we forget to be kind to ourselves, and remind ourselves and each other what a good job we are doing. No wonder many moms dread the holidays and don't look forward to them.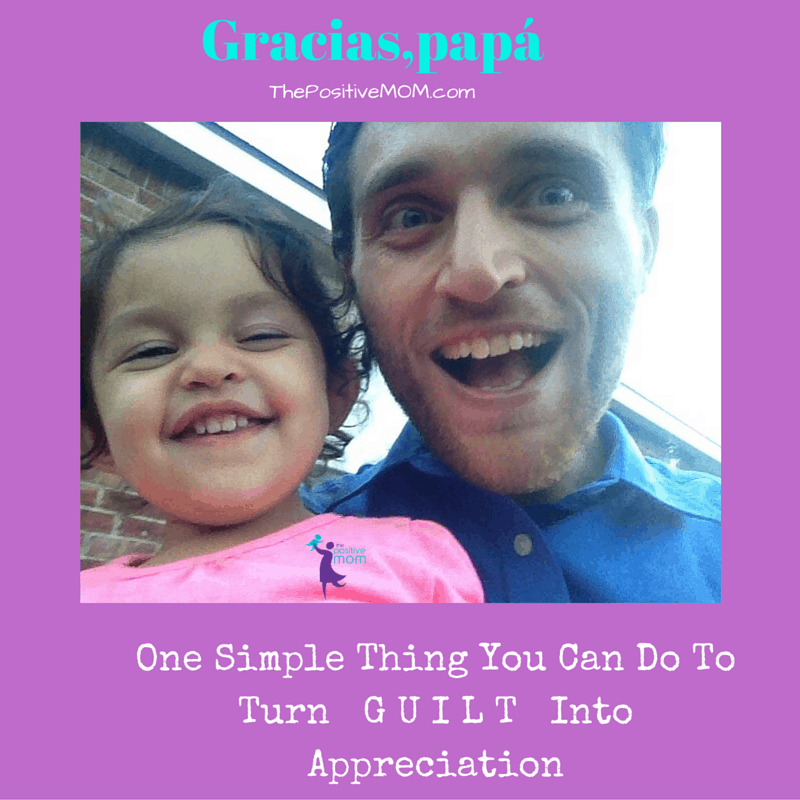 And it's not that you couldn't aspire or strive to make this an ideal time and in the ideal setting; but it's important to remember that all you can do is enough and what matters most is feeling grateful to have this time with your family, as imperfect as this moment may seem.
I recently spoke to a mom who is already feeling anxiety because she usually gains weight over the holidays. She calls this "being bad."
I don't even eat pastries, but I step on a soapbox each time I hear one of these labels! You're not bad, and certainly not a bad mom, just because you are eating pie, cookies, or candy canes! Focus on what you are doing well… I promise you, the list is long!
If you feel like a "bad mom" sometimes, please trust me when I say this: the fact that you worry, that you feel guilty, that you even "grade" yourself as a mom, automatically makes you a good mom.
I've shared my theory on mommy guilt before, and it is this: if you feel it, you're a good mom. If "bad moms" do exist, they don't care whether they are doin' good or not!
Because I quit listening to the radio, my brother sends me songs to keep up with all the times. I love this one by Jess Glynne, which also tells me he gets what I'm passionate about:
"Don't be so hard on yourself, no
Learn to forgive, learn to let go
Everyone trips, everyone falls
So don't be so hard on yourself, no"
I believe I am always the best mom I can be…and so are you! We can be so hard on ourselves, and often judge ourselves, knowing what we know now for things we didn't know then!
And if you think about it, if a mom you love (or like, or just met, to be honest) came to you with the regrets, doubts, and complaints you profess to have, would you think her guilt is justified?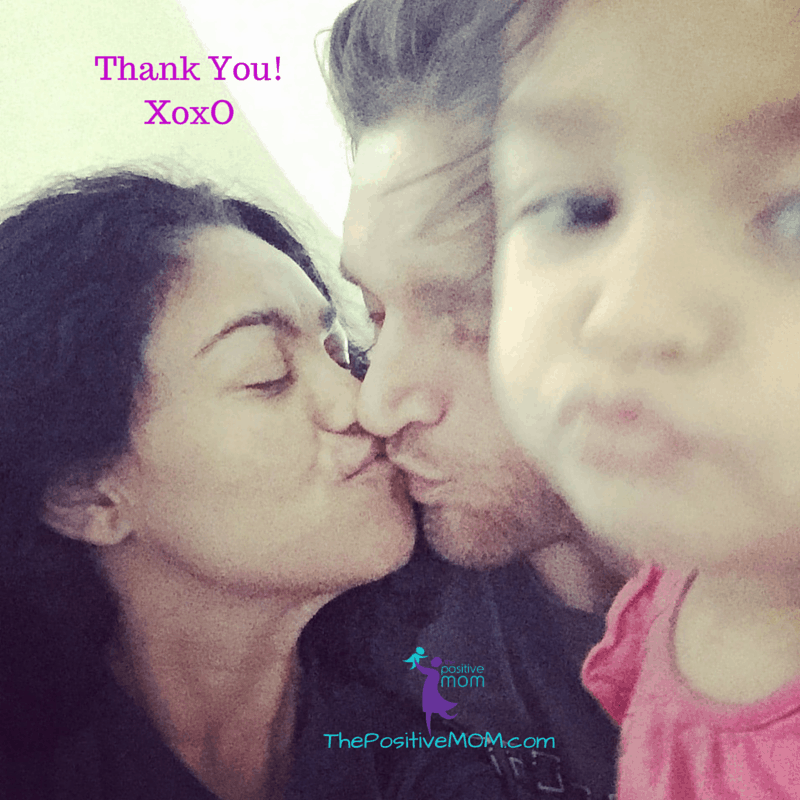 So this holiday season, I challenge you to turn guilt into appreciation, by focusing on what you and the parents around you are "Doin' Good."
Here's how it works:
Write down the guilt-filled phrases you often say and guilt-infused thoughts you often think. (There's a point to this!)
They usually start with:
"I can't believe I…"
"Why did/didn't I…?"
"I should have…"
"I could have…"
"If only I'd…"
Now that you have your list, the next step is to change the phrases in a way that they highlight something you can be grateful for in each situation: "I am grateful that I can…"
For example: change
"I can't believe I am sending the holiday cards too late again"
to
"I'm grateful that I remembered to send the holiday cards and that I can express love and appreciation to the people in my life."
Would you do this? … And would you do another thing?
I want to invite you to think of a mom (or any parent) who is doing a good job, who is always growing, improving, and pushing herself, and let her know what a blessing she is to her family… and to actually say "thank you."
I'm going to lead by example and choose my gorgeous husband, in light of the fact that we just celebrated the third anniversary of our marriage.
In the words of Alanis Morrisette, I'd say:
"You're the best listener that I've ever met
You're my best friend…
Best friend with benefits"
I know he doesn't think much of it, but he is the only real father my daughters have ever had. He is gentle, caring, supportive, loving, and extremely understanding. I'm so grateful he is in our lives, and I don't tell him enough, nor does he fully comprehend the difference he makes in our lives. He is doing way better than he think he is!
I recently traveled to the Dominican Republic with my littlest princess, and Elisha and Elyssa were so happy to have stayed with him. They had picnics every day on his lunch break, and the girls said they can't wait to do that again.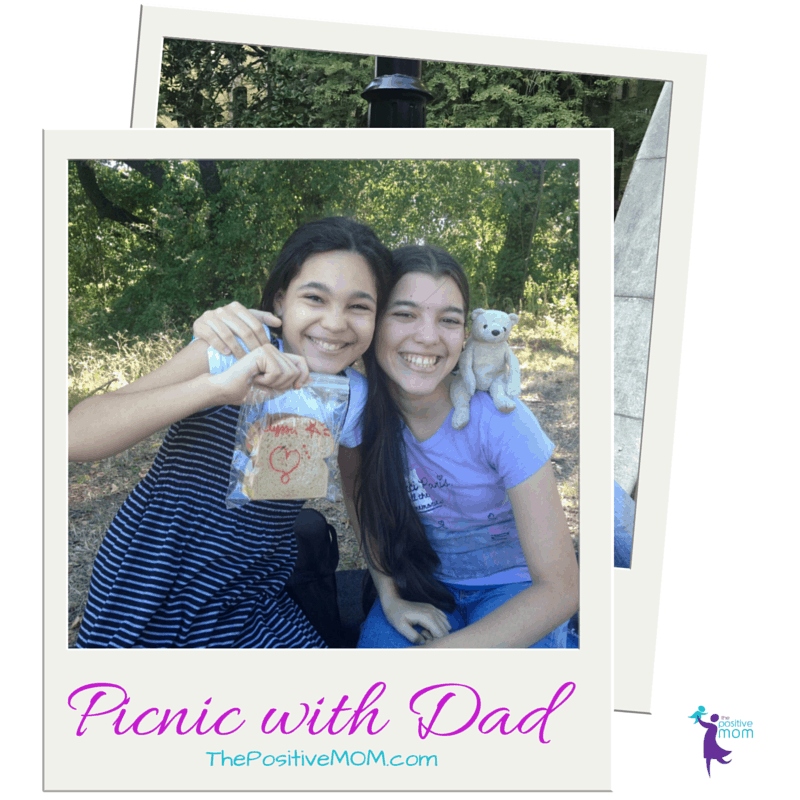 My ego wanted them to miss mami a little more, but the truth is, I'm so grateful to know I am not alone. I can pursue my dreams, and visit my family, and know that the girls are going to be safe, taken care of, and more importantly, happy!
Remember the Minute Maid video that shows how parents really are "Doin' Good," and definitely way better than they think? It's a perfect example that none of us are perfect, but we really put forth our best efforts, and what we do matters.
The holidays are a perfect time to start appreciating ourselves, and the time we get to enjoy with our kids, as well as to thank other parents who may be struggling with self-doubt, feeling inadequate or like they don't measure up to impossible standards.
Can you tell me some stories about people in your life who are great parents, but may not realize it? It could be a relative, a co-worker/colleague, or just someone you've observed in your community. I am excited to read your comments and to learn how you plan to say thank you!
[ela]