It was way past bedtime when my bonkers family and I decided to embark on a magical adventure. Taylor Bare and the WhollyART girls were curious and curiouser to see ALICE THROUGH THE LOOKING GLASS, which is now playing in theaters everywhere, presented in Digital 3D™, Real D 3D and IMAX® 3D. They wore their pretty Alice dresses to celebrate the occasion. And we smuggled some vegan ice cream. Who's to say what is proper?
Disney's "Alice Through the Looking Glass," is a beautiful Fantasy Adventure for the entire family. Our two-year-old Little Pige was quite entertained for the entire 113 minutes – with the exception of two trips to go potty. Thankfully, it was my third time going back to the whimsical Underland with some of our beloved characters, since had screened the film in Los Angeles and I also attended the US premiere at the El Capitan Theater, after walking the Red Carpet.
Alice Through the Looking Glass features enchanting colors, a powerful score, and a humorous and heartfelt story that is both rich and deep for adults and easy for children to follow. Even without popcorn.
"If you loved Alice In Wonderland, you will love Alice Through The Looking Glass; If you didn't like Alice In Wonderland, you will love Alice Through The Looking Glass" I heard someone say.
And it's true. It is a sequel in that, we know the characters and the fantastical realm of Underland, and the all-star cast is being reunited; however, Linda Woolverton adapted the plot to our time and to communicate messages we all can learn from in our society. You will love it! It is the perfect mom movie, and I encourage you to watch it with your family, but also by yourself or with a girlfriend so you can soak it all in. Bring tissues.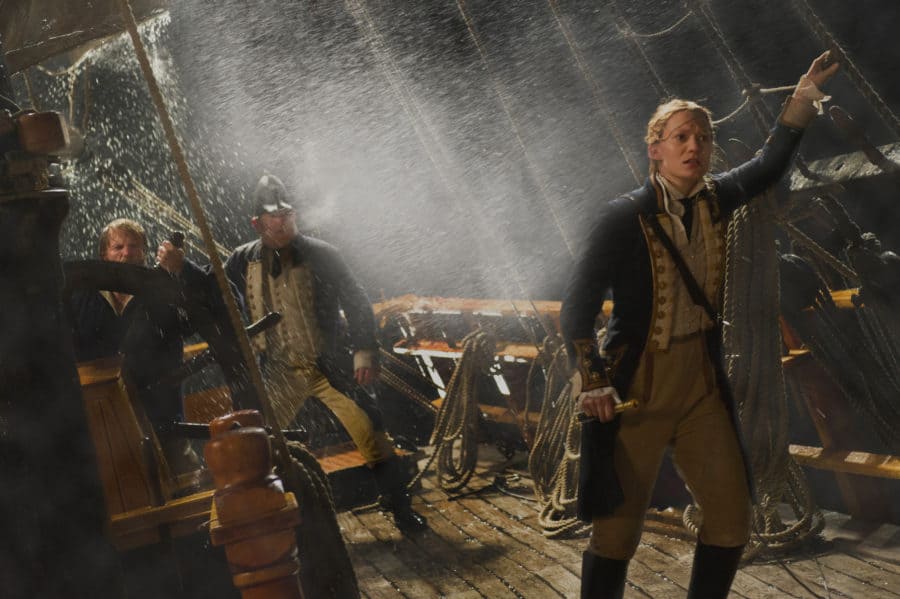 It was about 1:30 am when we returned home. Pige finally fell asleep during the 45 minute car ride. We went to a far and unfamiliar movie theater because I wanted to share the lessons of Alice Through The Looking Glass with my family as soon as possible.
Elisha and Elyssa were wide awake and couldn't stop talking about the movie, so you can expect their own review at WhollyART.com. As usual, Elisha cried and Elyssa didn't. I didn't pass the tear-check. Some scenes touch you so deeply, no matter how many times you've seen them. You'll understand what I mean!
If you read the lessons I took out of my interview with beautiful Mia Wasikowska, you probably know that Alice Through The Looking Glass is an incredible empowerment manifesto for women of all ages, everywhere. HINT: Pay attention to the very LAST WORD in the movie!
But Alice Through The Looking Glass is much more than that, and as I recount the many lessons we can learn from Alice Through The Looking Glass, I know I will miss something, so please share your lessons in the comments for everyone to enjoy.
Mia Wasikowska said herself:
"The great thing about the books is that you can read them at any stage in your life and they mean a completely different thing. I think kids see what adults don't and vice versa. And I like that it lends itself to many different interpretations. I hope all these interpretations bring people back to the original source material."
As a book worm myself, I can relate to this. It's lovely to see a book on screen, but it's even lovelier when unexpected details, twists, and turns are added so you can think deeply and stretch your imagination farther. The Alice Through The Looking Glass filmmakers achieved this masterfully, because wonder, whimsy, and allure go far beyond imagery and effects: the real magic of life, on and off screen, is lasting impact it can have in someone's life – male or female, young and well, not so young. So brace yourself…
My Favorite Life Lessons From Alice Through The Looking Glass
"Surrendering Will NOT Guarantee Survival" Alice Kingsleigh (Mia Wasikowska) has spent the past few years following in her father's footsteps and sailing the high seas as captain of her own ship. There's so much in that analogy that I will explore in a future post because my head is as big as The Red Queen's and about to explode with ideas. I digress. Sometimes we think that giving up is the safe thing to do. That somehow, if we don't pursue what we want, we will save ourselves from failure and heartache, but that's a lie.
"You Will Always Be Afraid" Alice returns to London, proud and excited to share of her bravery, of enduring hardships, and overcoming obstacles. When asked "were you ever afraid?," she confesses she was, yet she held on to the memory of her father. Maybe confronting literal pirates is not in your near future, but in my experience, there's always something to be afraid of and that very thing is what will take us on the road of progression in finding what we are made of. I cried in this scene because I am much like my father and I hold on to what he believes of me when I feel afraid or insecure. What thought can you hold on to when you are afraid?
"BE You!" This is a theme that has carried out throughout Alice's journey:
"You're hardly Alice" states Absolem, the caterpillar, when he encounters an uncomfortable and confused Alice in Disney's Alice In Wonderland [2010].
"You're Almost Alice" declares Absolem, still a caterpillar, in Alice In Wonderland [2010] after Alice has decided to make her own path.
"You're Alice, of course!" says Absolem, the butterfly, as he finds a determined Alice, sure of herself, in Alice Through The Looking Glass.
"You've been gone too long, Alice" reports Absolem, the butterfly, letting Alice know she has neglected what most matters.
And there's more. If you listen closely, Alice Through The Looking Glass explores this idea of "you being you" and "you not being you" quite a lot, especially within the friendship between Alice and The Mad Hatter.
For obvious reasons, one of my favorite lines in the movie is "It's you, teeny tiny you, but still you." Sometimes we feel small and insignificant, but our identity is still intact.
This is a great conversation to have as a family, because sometimes we forget the very essence of who we truly are, and get lost in the world of "what should be."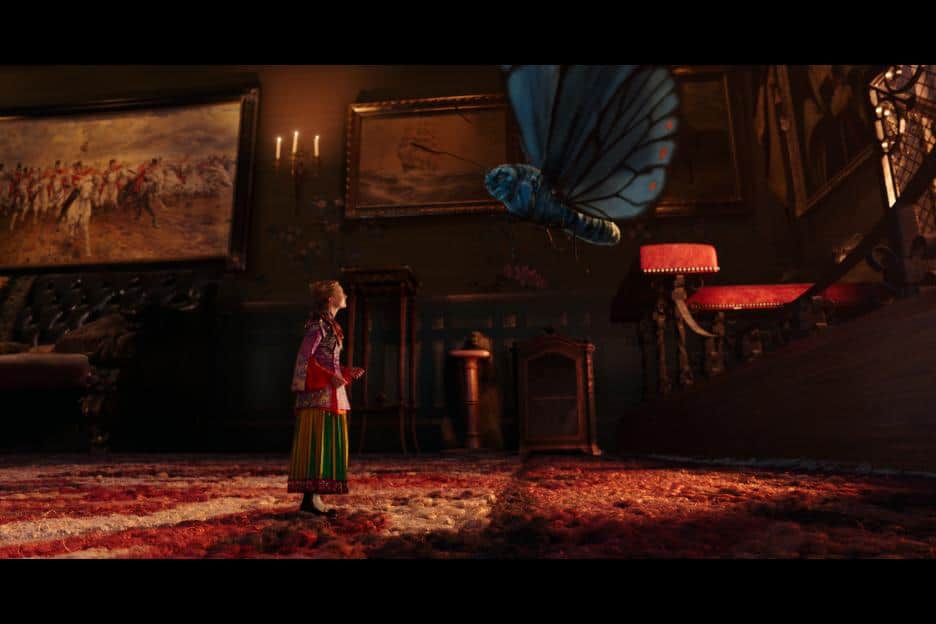 "All will become CLEAR in the fulness of time" That Absolem (voiced by the late Alan Rickman) has the best quotes! At first, I didn't quite understand what the wise butterfly meant with this one, but you will see that Alice Through The Looking Glass takes us on a trip to the past where we explore many dimensions to a story we thought one-sided.
It's hard to pick a favorite theme, but this feels so personal to me, because throughout my life I have learned that everything happens for a reason and, though I may struggle questioning why something is happening, I end up understanding the grand master plan God had in mind and see that it was always a smarter plan than mine.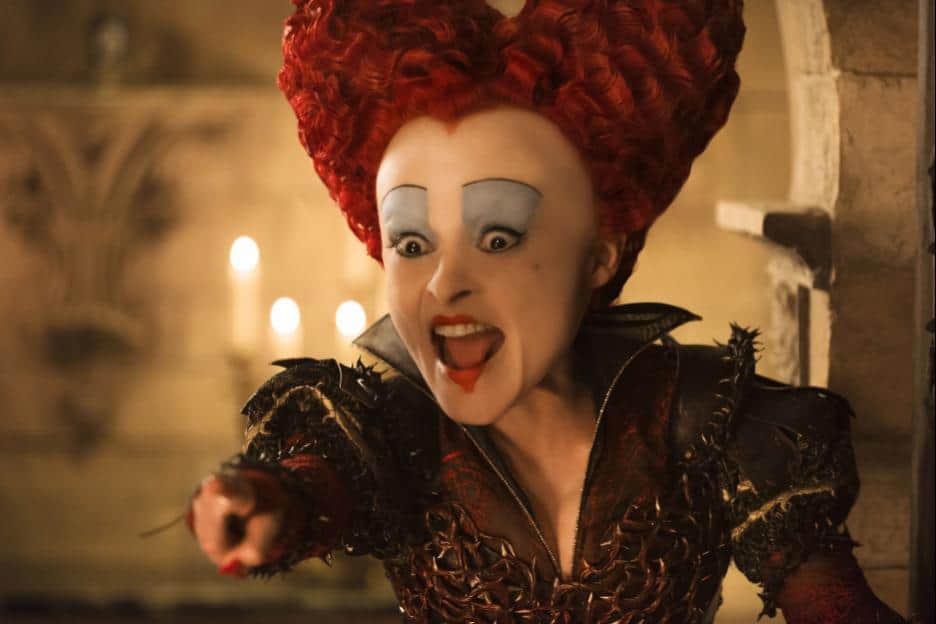 In Alice Through The Looking Glass, each character has a richer depth to it:
The White Queen, Mirana, (Anne Hathaway) teaches us that people that seem perfect make mistakes
The Red Queen, Iracebeth, (Helena Bonham Carter) teaches us that people that seem evil are just suffering
Time himself (Sacha Baron Cohen) teaches us that people that seem arrogant are insecure
The Mad Hatter's father (Rhys Ifans) and Alice's mother teach us that people make the wrong choices for the right reasons
Alice and The Mad Hatter (Johnny Depp) teach us that we can do the right thing for the wrong reasons.
Hamish, Alice's former suitor, teaches us that hurting people hurt people
"That Cannot Be… Unless It Could!" When I became a Success Principles Certified Trainer, one of the concepts that stuck with me is that "one cannot outperform their self-image." Some people do believe in the impossible, in miracles, and in Divine Intervention… They just believe it's not for them. "The only way to achieve the impossible is to believe it is possible" is a quote we can find in both films and that is so near and dear to my heart, but if you don't feel like you're daring enough, you can transition just by being open to a possibility; something that you can handle, that seems doable and attainable, yet pushing your comfort zone.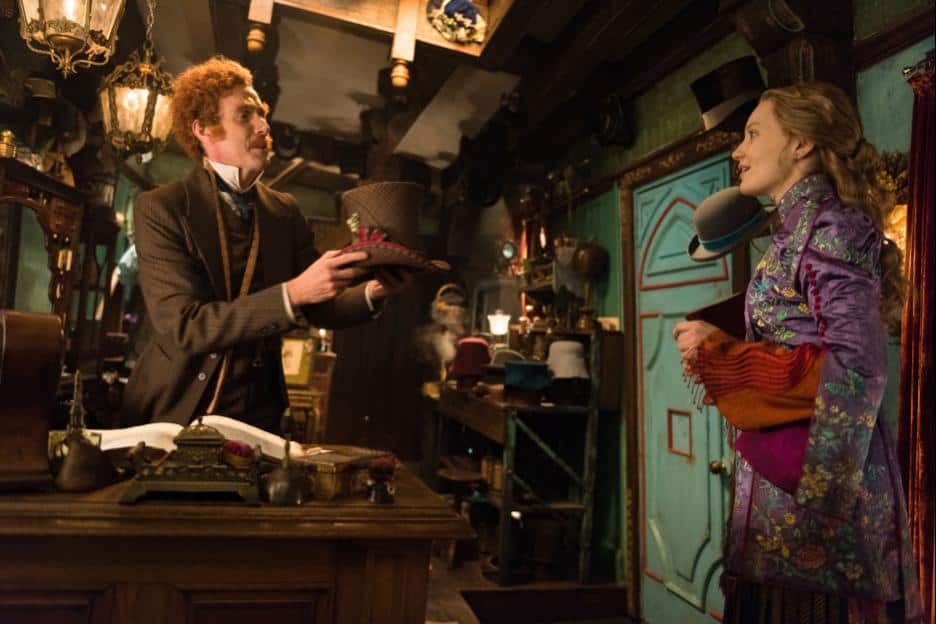 You're Worthy. "To be worthy of the Hightopp name, you must be Sane, Sober, and Disciplined" – That's a line that won't evoke many tears. Unless you are me and you are triggered by the words of a disapproving parent who always seems disappointed in who you are. I let myself sob last night and it was very healing.
I know there are voices in your life and voices in your head that are telling you the lie that you have to conform to be worthy. You were born worthy and you will die worthy – no matter where you've been, or what you do. You are an eternal being, a goddess in training, a royal heiress… and no one in this earth has the power to take that away from you, not even yourself. I've learned the hard way and I love that this precious film is a tool I can use to reinforce the principle of worthiness with my own daughters.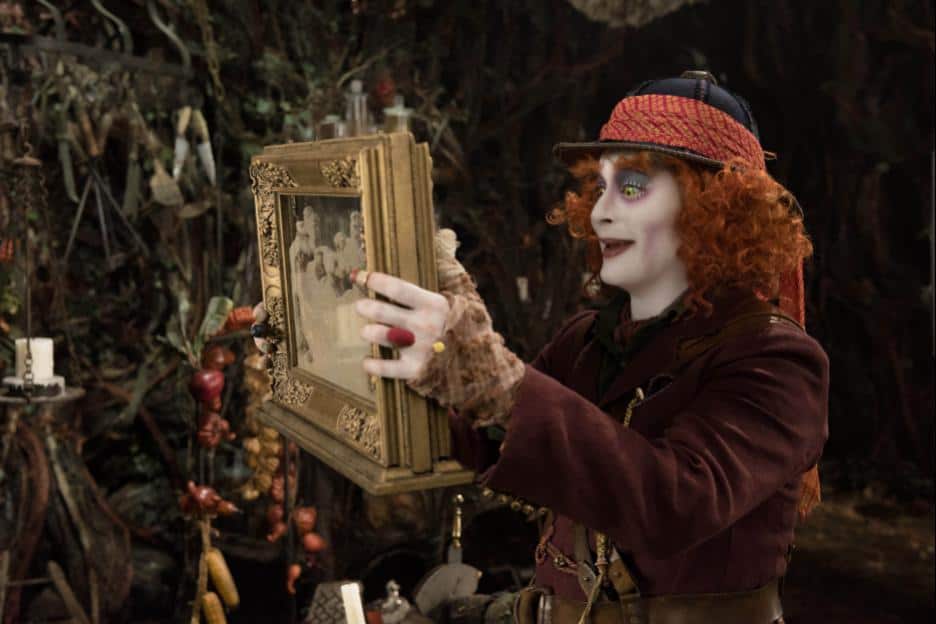 You Only Have ONE Family. This hit home to me because our relationship with one or both parents or siblings can be complex and difficult, especially when they have beliefs and expectations that are contrary to what we know in our heart and soul. They may condemn our "hysteria," dismiss our "frivolous ideas," and flat out discourage us from following our dreams, but the truth is, they want what is best for us. It's an ongoing lesson I must learn and make peace. Alice Through The Looking Glass gave me hope that maybe, someday, I may even inspire them to be crazy and understand I can do what I choose…and so can they.
"Everyone parts with everything eventually" and it is best to attach to the relationships in our life, rather than to inanimate objects with no soul.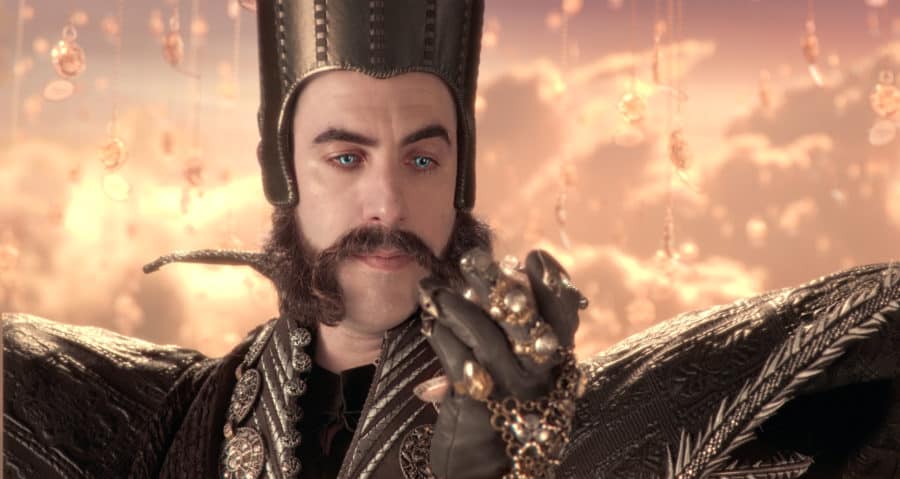 Time Is Not Our Enemy. I believe this is the main theme in the movie. There were so many good quotes and funny jokes around "the infinite, eternal, and immeasurable (unless you have a clock)" Time itself – and himself (a funny, peculiar creature who is part human, part clock… in tights!).
Time is a cruel master
Time is a thief and a villain
Your time is up
Every second counts.
You seem to have time all mixed up.
Enjoy the "present"
If it's not too late…
Time is a friend to no man
Time and tide wait for no man
Add your Time quote when you go watch Alice Through The Looking Glass. It'd be interesting to know how many there are in total!
My favorite quotes about time were:
"Time is against you and you're being careless with it" We all struggle with time as moms, and we think ourselves the worst time-managers in the universe. Even last night, as we left for the movie theater, I thought about how late it was, about the messy house, the dishes in the sink, and the work to be done. It is extremely hard to brush off the guilt and enjoy time… but I've learned that time is on your side when you are on your side.
"You cannot change the past, but I dare say, you might learn something from it" Epic quote. When I look at the tragedies of my life: the traumatic childhood, the horrific abduction, the 8-day coma, the abusive relationships, and the painful launch into single motherhood, just to name a few, it's sometimes highly tempting to want to go back in time and rid myself of the pain. But to be honest, I accept and embrace all of it, because without it, I wouldn't be me… and I wouldn't have learned valuable lessons that allow me to be the mom I am today.
"Time gives before it takes… Every day is a gift, every hour, every second." We sometimes focus more on the time we don't have or the time we anxiously await for, yet forget that every second, this very second we are given is a gift that must be treasured. As someone who has been so close to dying so many times, I can attest of this truth, and it is probably the most important thing I can teach my kids. What do you think of this concept?
For more powerful quotes and life lessons, make sure you watch Disney's Alice Through The Looking Glass – and bring the family! It's now playing in theaters everywhere.
For more clips, pictures, and news, visit the official ALICE THROUGH THE LOOKING GLASS site, like on Facebook, follow on Instagram and follow Walt Disney Studios on Twitter.
And make sure you "Travel Through The Looking Glass" and transform yourself into your favorite ALICE THROUGH THE LOOKING GLASS character!
You can also keep the kids entertained with these fun ALICE THROUGH THE LOOKING GLASS activity sheets:
Alice Through The Looking Glass Coloring Sheets
Alice Through The Looking Glass Bookmarks
Alice Through The Looking Glass Spot The Differences Activity
Alice Through The Looking Glass Maze
Alice Through The Looking Glass Jigsaw Map Of Underland
What is your favorite life lesson from Alice Through The Looking Glass? Let me know in the comments when you're going to see the movie and once you've seen it, add your favorite quote to the list. Enjoy!
[ela]