It was love at first sight. Elisha and Elyssa had found their dream home. I settled a bit, to be honest. I never thought I'd end up in a two-story home. I never thought I'd come to call Fort Worth my home.
The past few months have been a whirlwind of events, and the words "showing," "offer," "escrow," "loan," and "closing" took over the only spot available for my sanity to reside. I was at a press conference for Cars 3 when Taylor Bare got the keys, marking the first home we own together.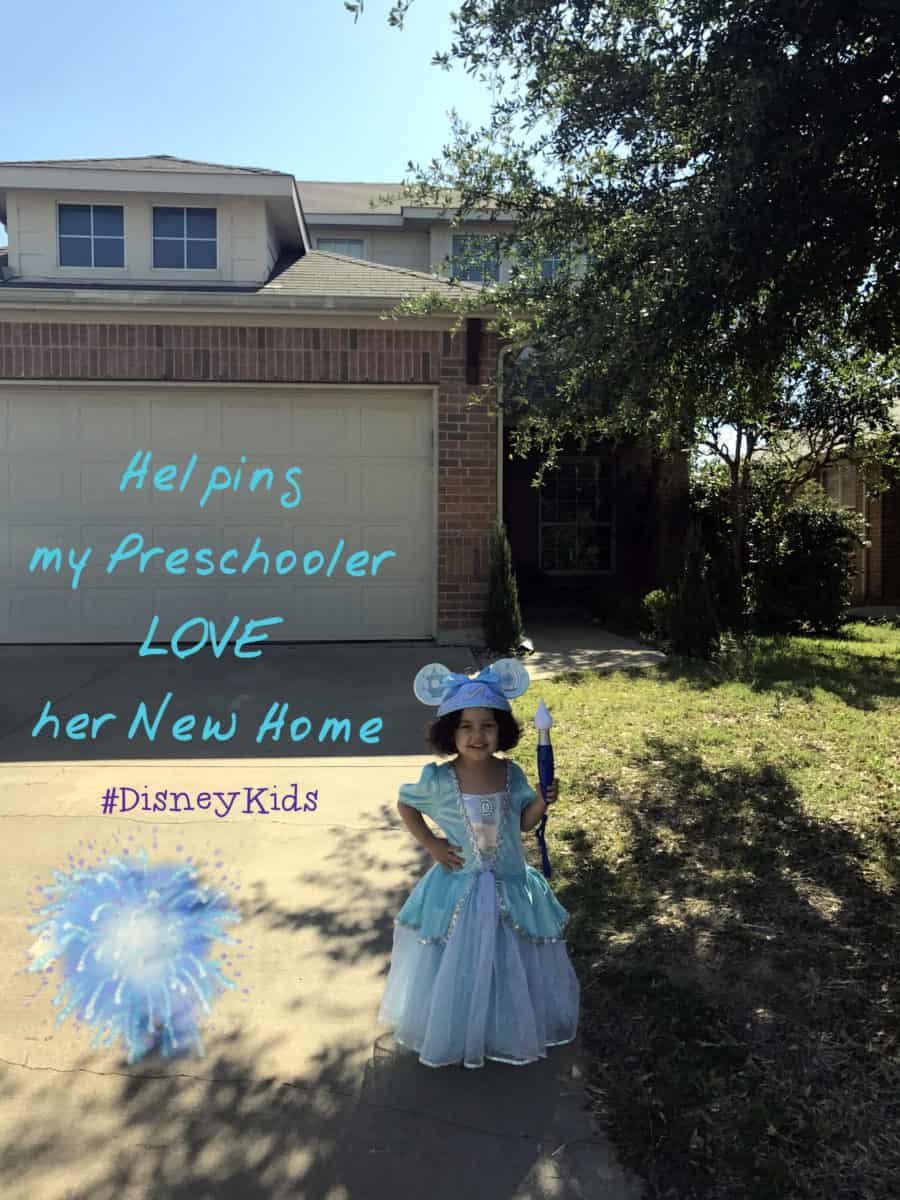 When the move started to happen, Little Pige was not thrilled, and she's quick to express her disappointment:
"But I already have a house!," she complained.
She also demonstrated her disapproval by acting differently (as in not following the house rules) when we'd come to "the new house."
Moving is hard on everyone; tell me about it! But moving is even harder on young kids, especially preschool aged children.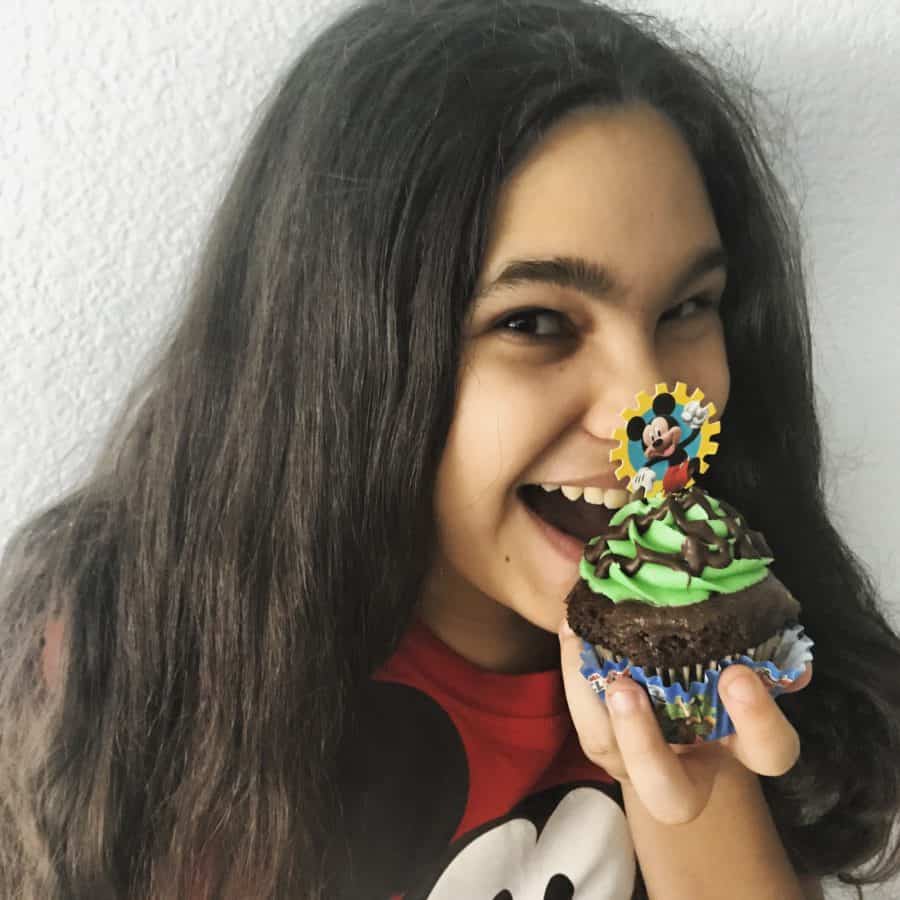 Elisha and Elyssa's first major move was from a 2-bedroom apartment in Southern California to a 100 sqft room that South Floridians call an "efficiency." Their cribs, their toys, and other familiar possessions were all in storage, and since we were renting by the week and supposed to live there temporarily, we hung no pictures on the wall nor took any other measures to make that place a home.
We ended up moving a lot and making great memories in every home we had. It took going room by room "saying goodbye," involving the girls in packing and unpacking, and setting up their room first and quickly every time to make sure they felt secure.
Sure I would use these techniques with Eliana, but I felt she needed something more. And then the pixie dust came. I was selected to host a #DisneyKids Preschool Playdate. You know, a playdate where preschoolers (and their moms) are celebrated while they show their Disney Side.
It would have been so much more convenient to have a celebration before moving, but it would be such a great way to transition and make new magical memories in our new house, so my Lil Pige would consider it her home.
We unboxed our #DisneyKids Preschool Playdate Kit at the empty house, and Eliana grew more and more excited about inviting all of her friends to celebrate "her new castle."
The box included an adorable Sofia The First American Tourister suitcase, party hats, Mickey Mouse themed tablecloth, Pop Secret popcorn, Mickey Mouse cupcake wrappers and tops, a Mickey Mouse coloring book and crayons, Mickey Mouse party decorationsMickey Mouse Clubhouse party decorations, HP Social Media Snapshots and invitations, reversible Sofia The First and Jake The Pirate paper crowns, Mickey Mouse cups, Mickey Mouse treat bags, Mickey Mouse stickers, party hats, Mickey Mouse plates, SoftSoap, Mickey Mouse napkins, Mickey Mouse hunt score cards, and a Finding Dory Pillowpet! It was everything we needed to put together quite a fun time for my favorite three and four year-old kids – you know I'm their teacher in Sunday School!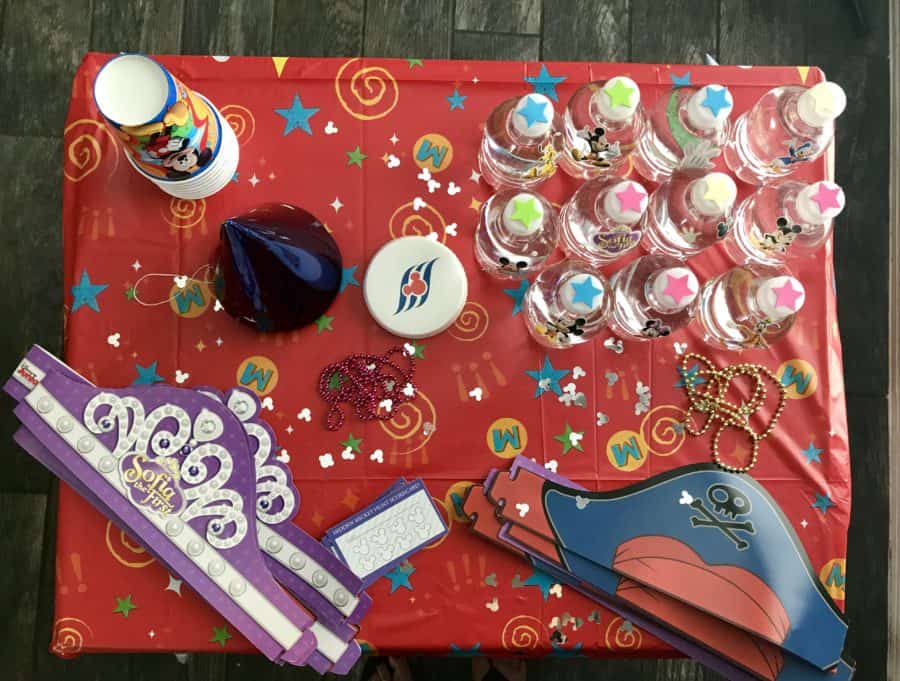 When the day of the party came, we were finally completely moved out and making progress in our attempt to get settled in our new address. I had planned to have the TV mounted, pictures on the walls, curtains put up… and a fridge! But that wasn't the case.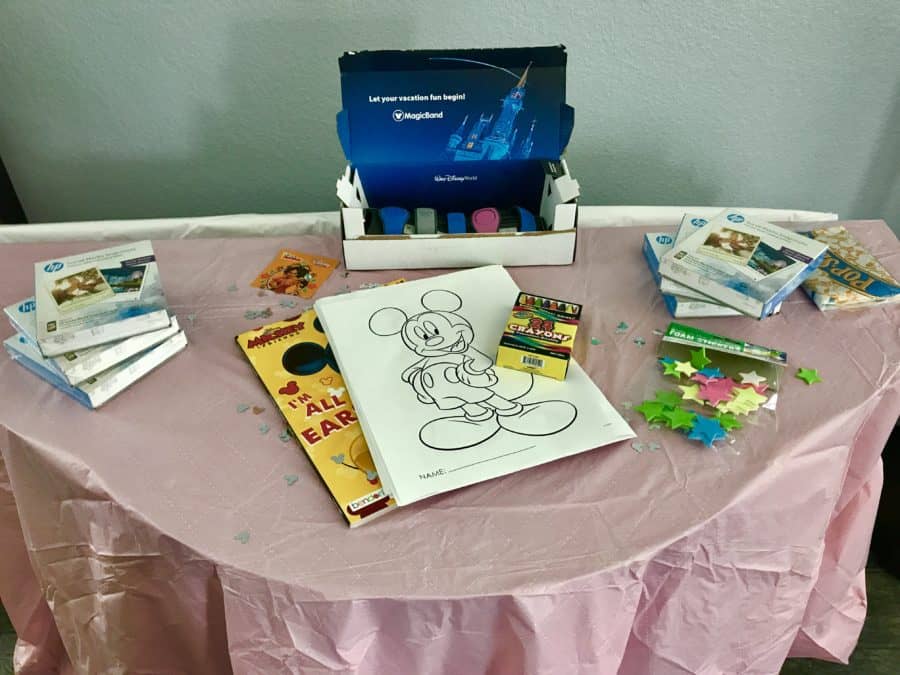 Nothing looked quite the way I imagined it and nothing happened the way I planned, but thank God for that, because what happened in our space was far more precious and more meaningful than what I focused on.
Don't get me wrong, though, putting it together was super fun, because most of it was taken care for me. I got some cupcakes (some were vegan, some were not, all were devoured and rated "delicious"), we decorated some mini water bottles with Disney stickers, and used Mickey Mouse cookie cutter to make peanut butter and jelly sandwiches.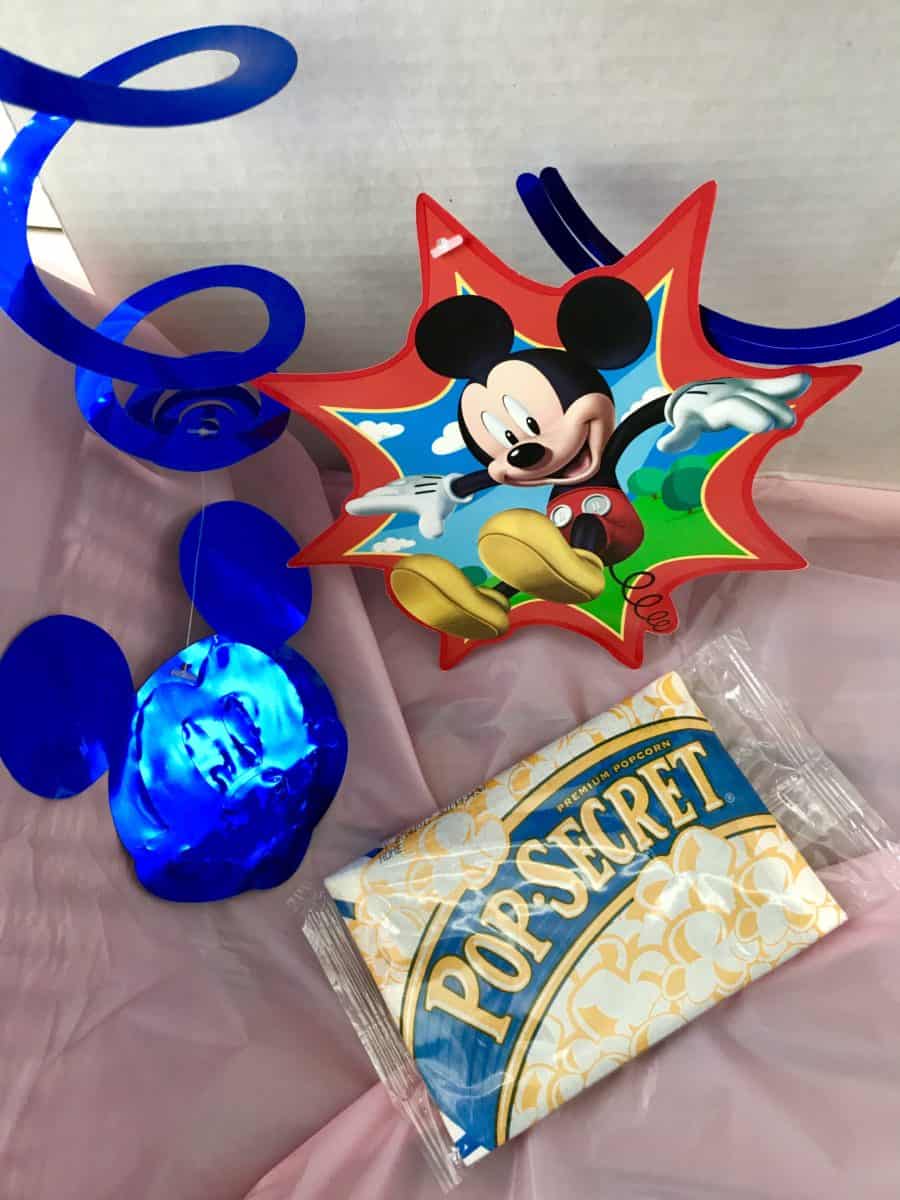 To keep the fun within a modest budget, we used Disney Parks merchandise we've been collecting over the years:
We decorated our space with Disney plush characters, posters, and art
We gave children our old Walt Disney World and Disneyland magic bands, and even a kids' club band from the Disney Cruise Line
We used our vast collection of Mouse Ears and props for our photo booth spot
The activities that were most popular among these preschooler friends were:
Coloring sheets with Disney Princess and Disney Pixar characters
Decorating party hats with colorful glow-in-the-dark stars
Jumping on the trampoline
My daughters and I had planned to do a Hidden Mickey contest of some kind, but there was not enough attention span to even attempt it. Oh well – great excuse to have another Mickey meetup!
Eliana was really pleased with her Preschool Playdate. She wanted to do a Facebook Live about it and I was amused, yet a bit nostalgic because of how fast she's growing up. I loved her recap and you will too!
By having a celebration and a chance to introduce her new home to her closest friends, Eliana was able to see our new house as a home. Her transition was so much smoother and she now has memories she will cherish forever. Faith, trust, and pixie dust have delivered once again.
I was surprised at how great the Preschool Playdate was for me. Sure, I had to take a nap when it was over (and the refrigerator delivery crew were gone), but it was so refreshing to have my little one's friends' moms over and just chat with them and get to know them. I hadn't done that in a while.
We are so grateful to Disney for helping my preschooler love her new home, her new castle. We are also grateful to American Tourister, PillowPets, PopSecret, SoftSoap, and HP/ MyPrintly for making our celebration so much easier.
What kind of #DisneyKids party would you have? Share your ideal theme, most effective tips, or best stories with us! xOXo