Yay! I have a new Disney Junior giveaway that your little ones will LOVE. You can join fun-loving Pug Puppy Brothers Bingo and Rolly on paw-some adventures round their neighborhood and the world with the home entertainment release of Puppy Dog Pals!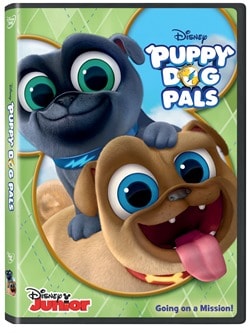 Last year, I had the amazing opportunity to meet Sean Coyle and Diane Ikemiyashiro, Director of Original Programming at Disney Junior and chat with them about the magic of Puppy Dog Pals, and to screen the pilot of this fun animated series for kiddos 2 to 5 years old, so I'm excited to bring the adventure full circle and give you the chance to bring this "puppy" home!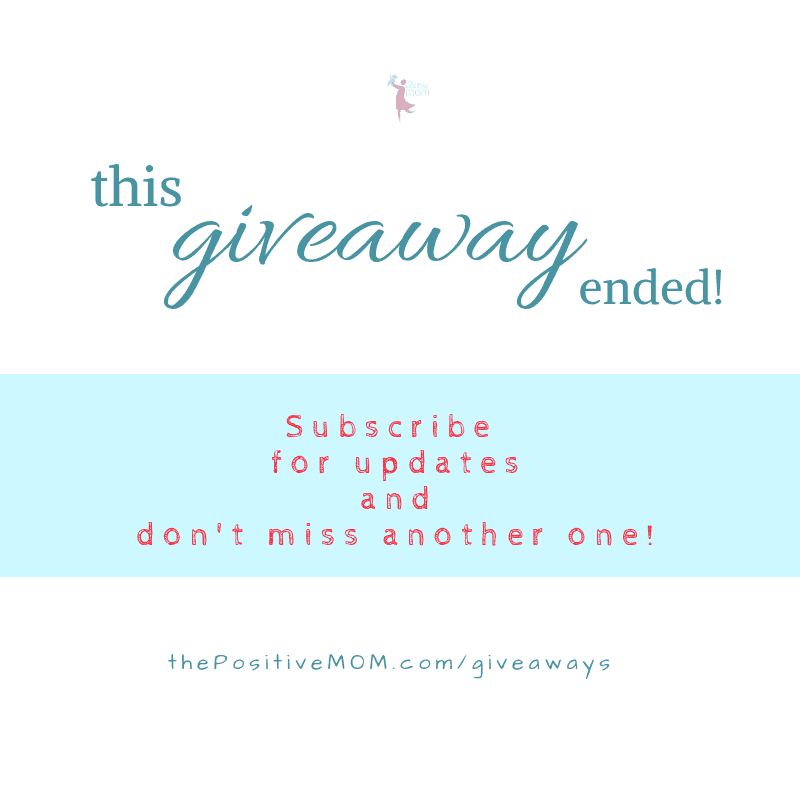 Bring Home Over 2 Hours of Adventure on Disney DVD April 10th!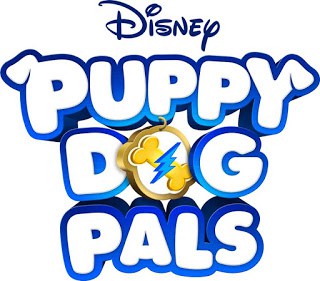 They're cute, cuddly and all collared up for pup-tacular adventures! While their owner Bob is away, adorable puppy brothers Bingo and Rolly embark on exciting missions stretching from their own backyard to amazing locations all around the world! With support from their "big sister" Hissy, a neighborhood full of animal friends and Bob's high-tech inventions, these hilarious heroes are always ready to unleash totally paw-some fun!
The voice cast includes Issac Ryan Brown as Bingo; Sam Lavagnino as Rolly; Harland Williams as Bob; Jessica DiCicco as Hissy; and Tom Kenny as A.R.F.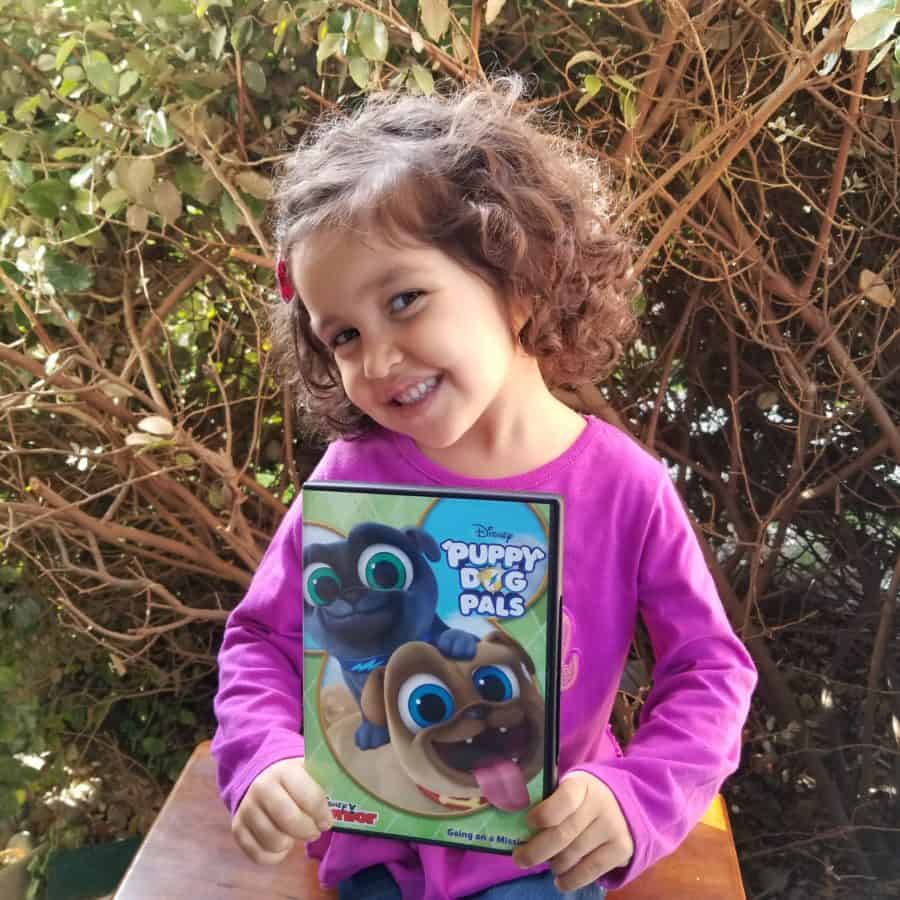 With Harland Williams as Creator and Consulting Producer, Sean Coyle as Executive Producer, the all new Puppy Dog Pals Blu-Ray has a run time of 144 minutes and rated TV-Y (US); G (CE/CF).
All the fun and paw-sitive lessons can be heard in English, French & Spanish 2.0 Dolby Digital, with closed captions in English and subtitles in English SDH, French and Spanish.
Puppy Dog Pals teaches our little ones many valuable lessons and here are the ones we caught:
Hawaii Pug-oh – You can find simple solutions to any problem.
A.R.F. – The best way to get a job done is to put in the work yourself. Clean-up time is easier and fun when you work together. When you keep everything clean and neat, there is more time to play!
The French Toast Connection – By following clues and looking closely, you can find out what you need to know! Sometimes the answer is right in front of you and you can't see it.
Take Me Out to The Pug Game – Whenever you do something wrong, make sure to fix the problem you made!
A Pyramid Scheme – Problems can be solved if you have a new perspective!
Special Delivery – You can have a lot of fun doing ever day tasks
The Go-Long Retriever – Sometimes the real thing is better than a fancier version.
Pot O' Pugs – It's never good to take what isn't yours, but when you are honest, you can get what you want!
Design-A-Dog – You can make old things new using creativity!
Ice, Ice Puggy – Be responsible for any job you are assigned.
Hissy's Big Day – You can be a good friend by helping others smile! Even the worst days have good parts in them, especially with your family to help you.
Go, Dog. Go! – When you forget something, your friends can help you remember!
The Disney Junior Puppy Dog Pals BluRay releases on April 10th, 2018, and the Puppy Dog Pals giveaway runs through April 14th, so make sure to take advantage of all the chances to enter and win!
For more fun, follow along with #PuppyDogPals and @DisneyJunior!


My mission is to help moms find peace, break cycles, and feel whole so they can be present, peaceful, and positive moms. To receive a gift that can get you started on that journey click HERE.