I'd love to support you on your blogging journey!
I created my blog in 2004, when I suddenly became a single mom of 2 toddlers and hit rock bottom – I was homeless and I felt hopeless and worthless.
I learned how to code and design websites when I was pregnant with my first daughter. I delivered my first design when my water broke!
Today, I blog full time and I reach and help moms in 134 countries, and ThePositiveMOM.com has won many awards and has ranked as a top blog worldwide!
My blog has allowed me to provide for my family and raise my daughters as a single mom and it has opened the door to opportunities I never even dreamed were possible for a girl raised in extreme poverty in a slum in the Dominican Republic.
After so many years using WordPress, teaching marketing, speaking at WordCamps worldwide, and partnering with hundreds of brands that believe and invest in my message and bless my audience, what I love most now is to mentor moms who want to make money and make a difference blogging.
Blogging has also been very healing for me, because my readers have inspired me to share my most painful stories and find purpose in my pain.
So that's why I make myself available to help other moms turn their knowledge, experience, and expertise into a successful blog, a bestselling book, or a profitable course to help others.
Blog Assessment
If you're already blogging, but haven't seen the results you seek, I can review your blog for only $47 and provide you with a custom unique video report detailing what is working for you and what can be improved.
You will get honest feedback on your blog design, your blog content, your blog SEO, your email marketing and social marketing, page speed, sponsored content, and more!
You'll also get a step-by-step strategy with what you must do immediately to monetize your blog and successfully achieve your blogging goals.
Blog Setup
Because we know that the slightest wrong move can lead you to the wrong path and cause you serious headaches, I want to make sure you do it right.
I wish someone could have guided me when I first started – so I'm excited to help you build a successful blog without costly mistakes, spending endless hours trying to figure it out, or investing a small fortune doing it.
For only $47, I will install your WordPress theme and essential plugins to improve functionality, security, ease of use, search engine optimization, page speed, and everything you need to have the safest and most productive experience with your new blog.
I'll also provide you with a free playbook to write and publish blog posts that readers, brands, and Google will love!
Amazing OFFER —-> Thanks to my partnership with Bluehost, if you use my afiliate link to create a new account, I will wave the set up fee!
Plus, you will get a FULL HOUR strategy session so you can have a game-plan to monetize your blog – a $297 value.
Tools I use to monetize my blog:
I use and refer these services, because they have helped me tremendously on my blogging journey. Click on my affiliate link to get started: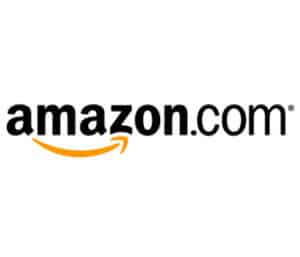 The Amazon Associates Program was the first affiliate program I joined to monetize my blog. Affiliate marketing is a great way to make money blogging, and since you already shop on Amazon, it's easy to invite others to do so! Learn more…
---

I use LifterLMS to teach my online courses. It's easy, saves money, and allows you to create your online training platform and community from idea through first sale to full scale. Try it for $1!
---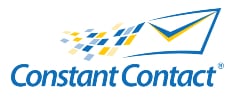 I use Constant Contact to build my email list. It's a powerful e-mail marketing made easy to help your business grow. Get a free trial!
---

I use CoSchedule because it's a drag-and-drop editorial calendar for WordPress that helps you save time and grow traffic by scheduling your blog posts and social media messages… and it's only $10/month! Learn more…
---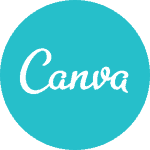 Canva is a tool that makes design simple for everyone. You can create Pinterest friendly blog graphics, images to share on social media, printables, and so much more! Sign up..
---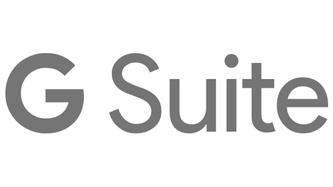 I use Google Suite, because if you're serious about business, you need a professional email at your domain. Plus it's secure, you get additional storage, 24/7 support, 99.9% guaranteed uptime and more! Learn more…
---

I use Bluehost to host my blog and I've been happy with the security and technical support my clients and I have received over the years! Learn more…
---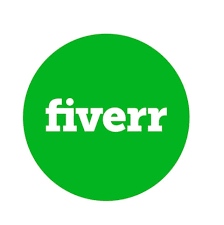 You can use Fiverr to easily hire freelancers for your projects, and the best part is that it's very affordable! I've used it countless times to get amazing things done on a budget. Learn more…
---
Blogging Tips
I thought it would be cool to curate a list of posts I've written that can help you become more successful in your blogging efforts. Enjoy!
21 Ways To Skyrocket Your Blogging Success
3 Common Reasons Why Blogging Isn't Working For You (And How To Fix It)
Advice for Bloggers: How To Create Ideal Partnerships With Brands
How To Create An Editorial Calendar For Your Blog
How To Use Images On Your Blog
To The Woman Who Thinks My Blog Is Not A Business
How To Use Your Blog To Become A Digital Influencer
What Is the Difference Between a Blog Post and an Article?