During the Han Solo Press Event, we were also celebrating the 65th anniversary of PETER PAN and the in-home release of the new Peter Pan Walt Disney Signature Collection Edition of the film available on Digital 5/29 and Blu-ray 6/5), so we were invited to the Walt Disney Studios lot in Burbank California, where we spent a whole morning taking part in a fun and challenging PETER PAN scavenger hunt!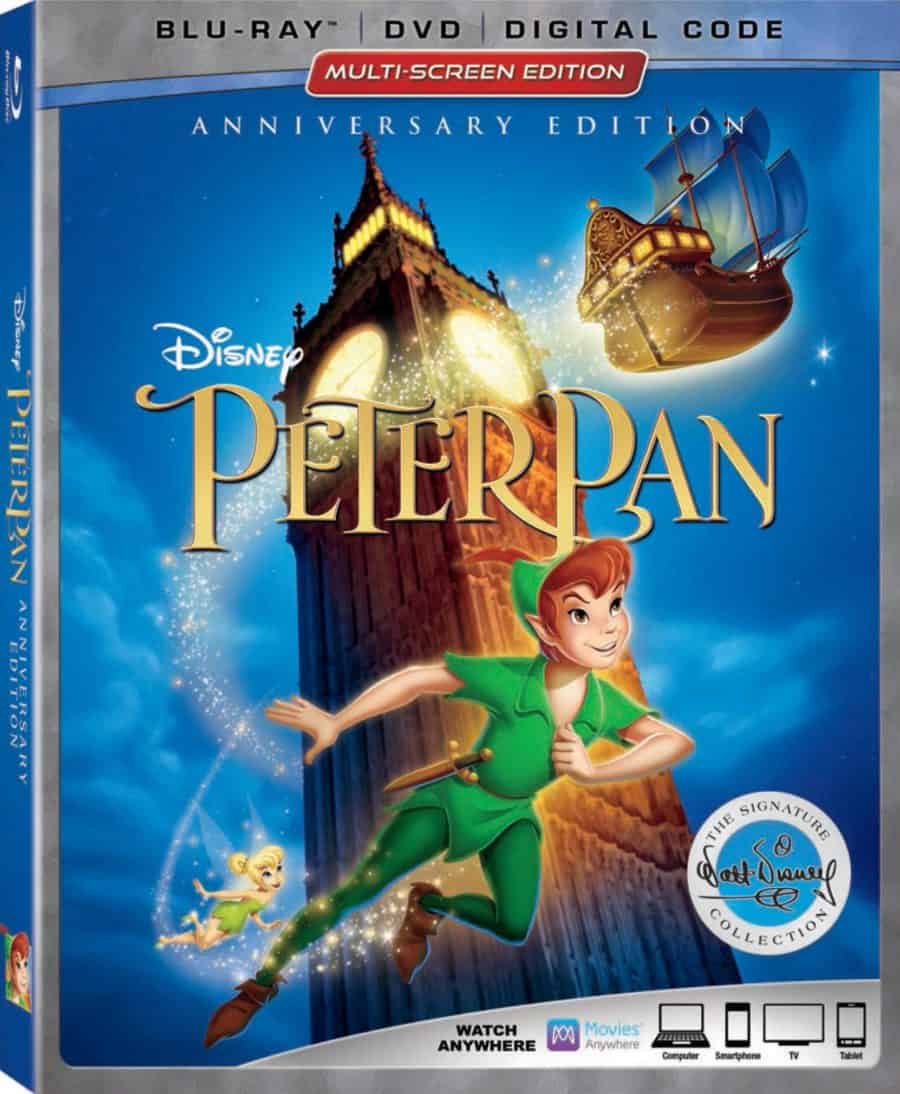 We broke into teams (Peter Pan, Wendy, Captain Hook, Smee and Tinker Bell) and we walked (sometimes ran) across Walt Disney Studios, from the Animation Building to Legends Plaza, following clues and checking boxes, to compete for the grand prize.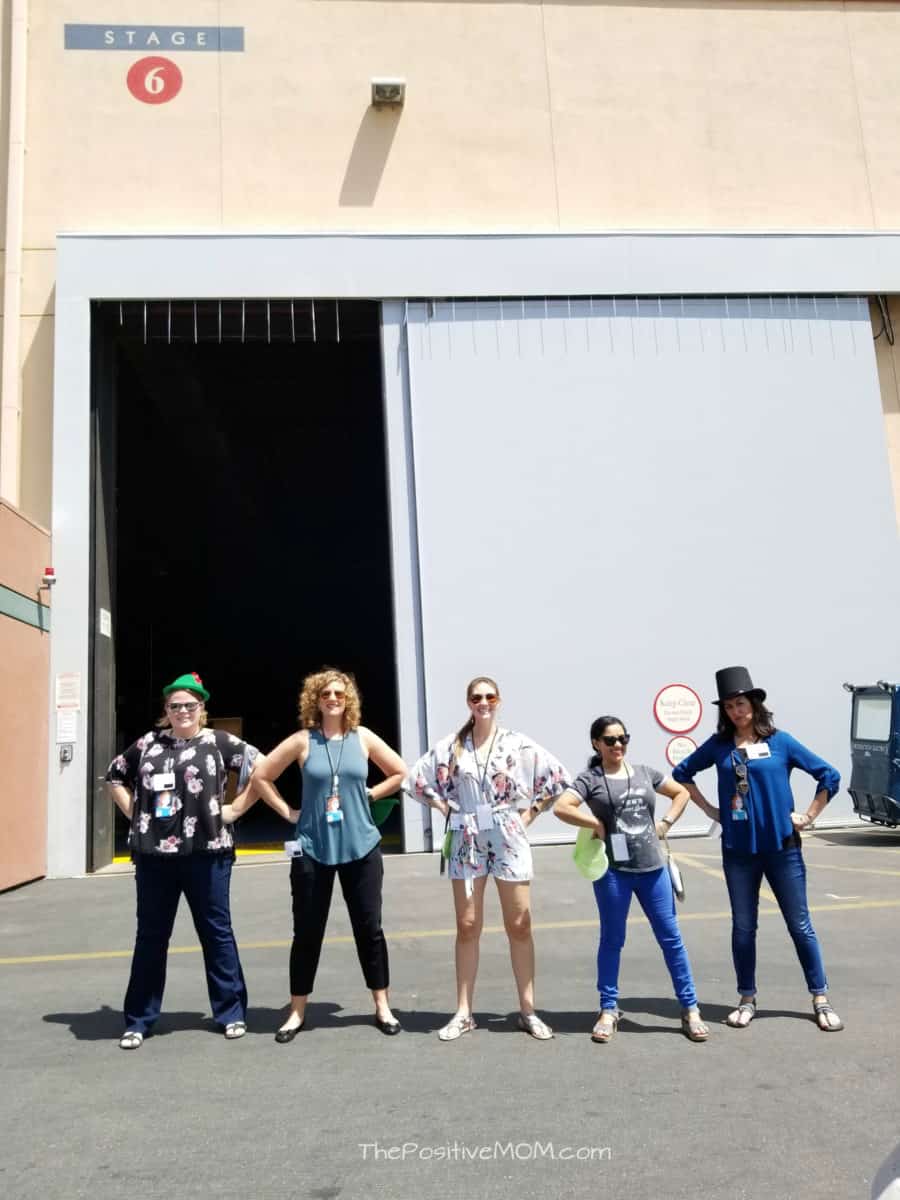 I was part of the Wendy team with my friends Barb, Rebecca, Jen, and Tania, and we were in third place, if I remember right.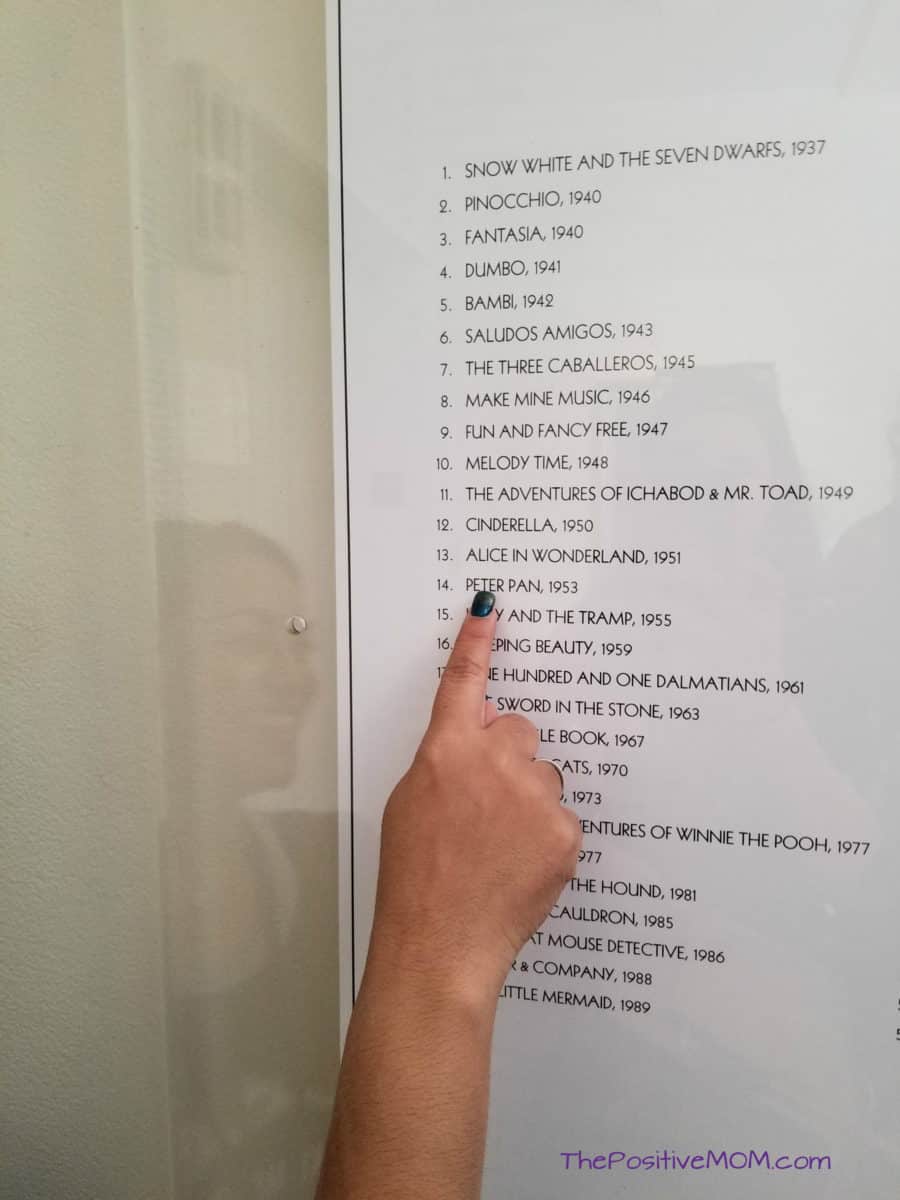 Our PETER PAN Scavenger Hunt was indeed an adventure, but also a very exclusive experience since Walt Disney Studios in Burbank is not open for daily public tours and these activities are only available to a few select, like Disney D23 Fan Club members. We also had lunch at the Studio Commissary, which is restricted access, as well.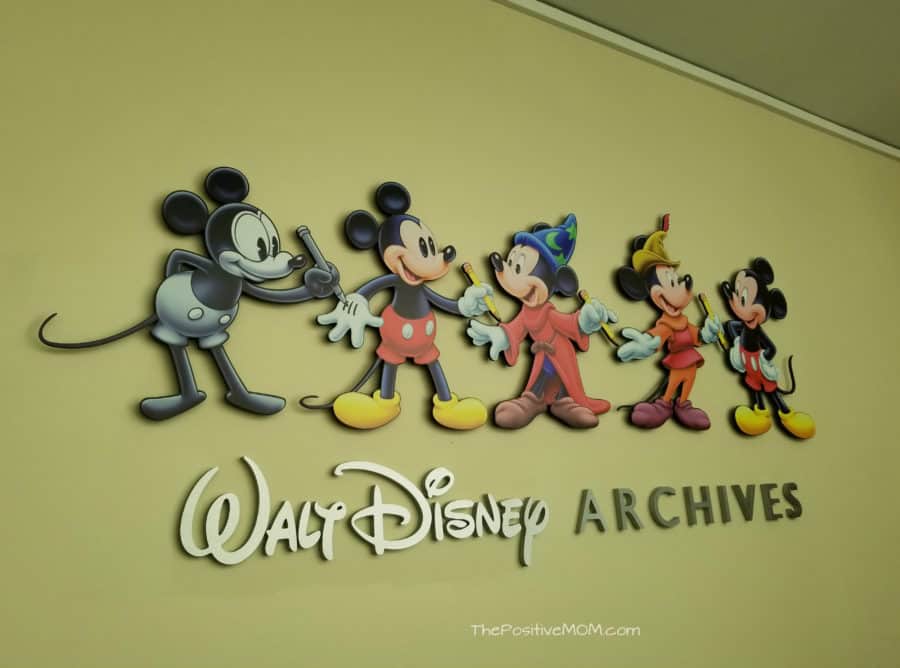 Before we headed out to have fun in the sun with our teams, we had the rare and exciting opportunity to have a private tour of Walt Disney's five-room office suite on the third-floor of the original Animation Building: Suite 3H!
Having a Walt Disney's Office Suite Tour was something that I could have never imagined, and about 3 months ago, I wrote it randomly as item 94 on my Disney Bucket List, and the Pixie Dust was sprinkled! There's a magic to writing things down!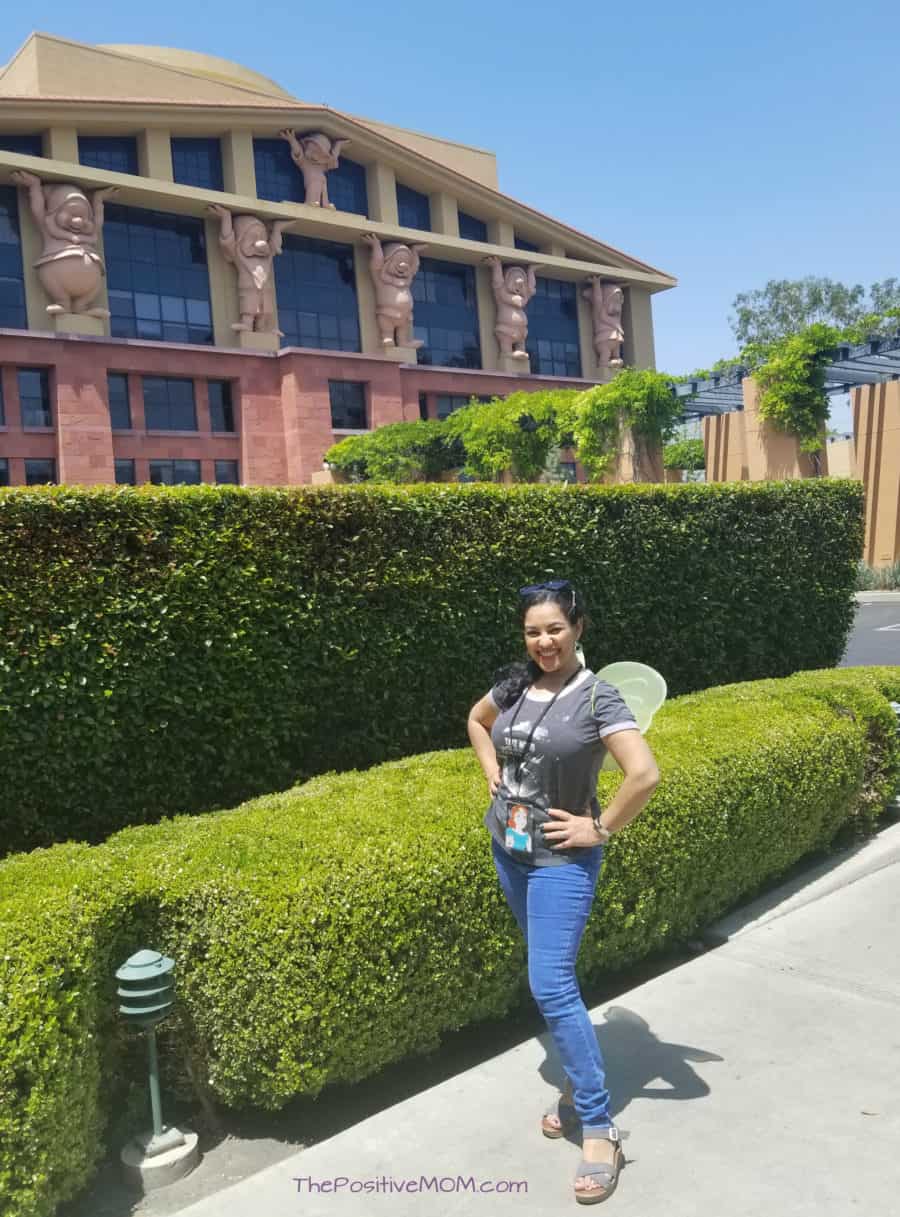 Before we took the tour, we watched a very cool video and were instructed to not touch anything, to stay in plastic covered flooring areas, and to not video the space, but we were excited to take still photos and to ask any questions to our amazing tour guide, who started out working security to get his foot in the door. I love asking people about their personal story!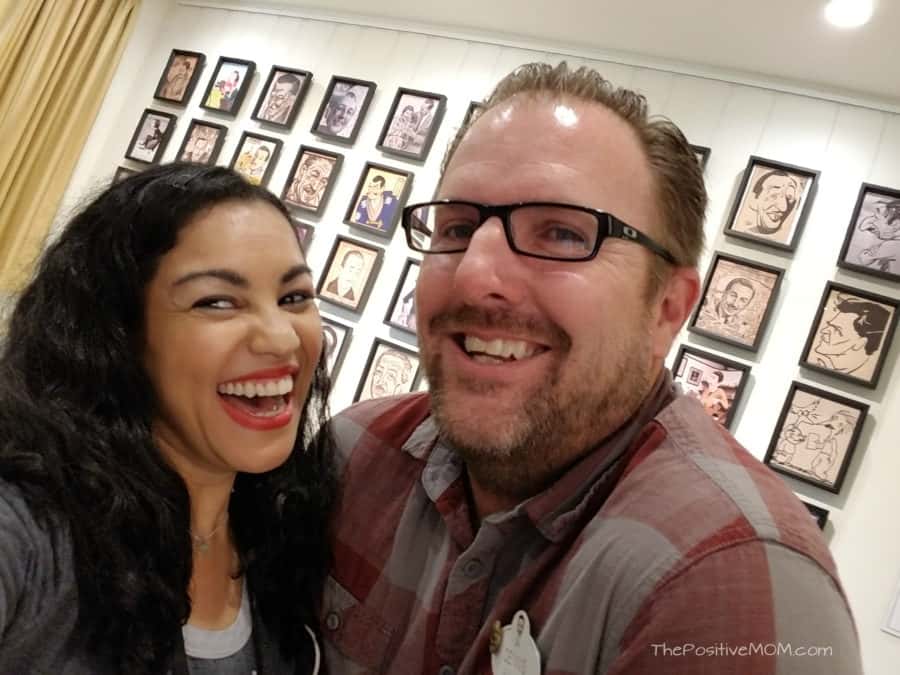 Walt Disney occupied Suite 3H from 1940 until his death in 1966 due to lung cancer. During his lifetime, Suite 3H was the creative center of what is now The Walt Disney Company. When you walk in, it's as if you're going back in time and stepping into the time he was alive and creating his magical legacy of entertainment and storytelling.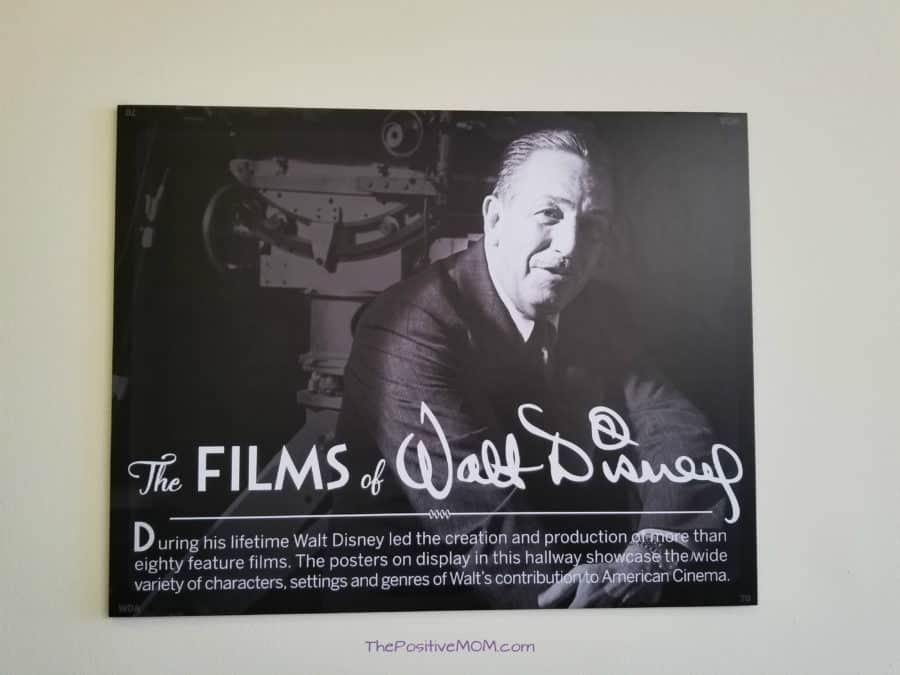 In 2015, to celebrate the 75th anniversary of the Walt Disney Studios, the Walt Disney Archives and Disney studio craftsmen painstakingly restored and recreated the historic Walt Disney offices to its faithful 1960's state using old photo documentation as their guide and using original items catalogued by archivist and Disney Legend Dave Smith, as well as accurate reproductions of very few items that were either lost or too fragile to be displayed.
Suite 3H Tour ~ Walt Disney's Secretary's Office
As you walk in, as any guest of Walt Disney's, you enter the Secretary's Office. Walt Disney's receptionist and two secretaries were the friendly but firm gatekeepers of his offices and schedule. It sounds like it was almost a miracle to see Walt Disney if you didn't have an appointment! The appointment book is opened to April of 1966, just a few months before Walt Disney's passing on December 15th.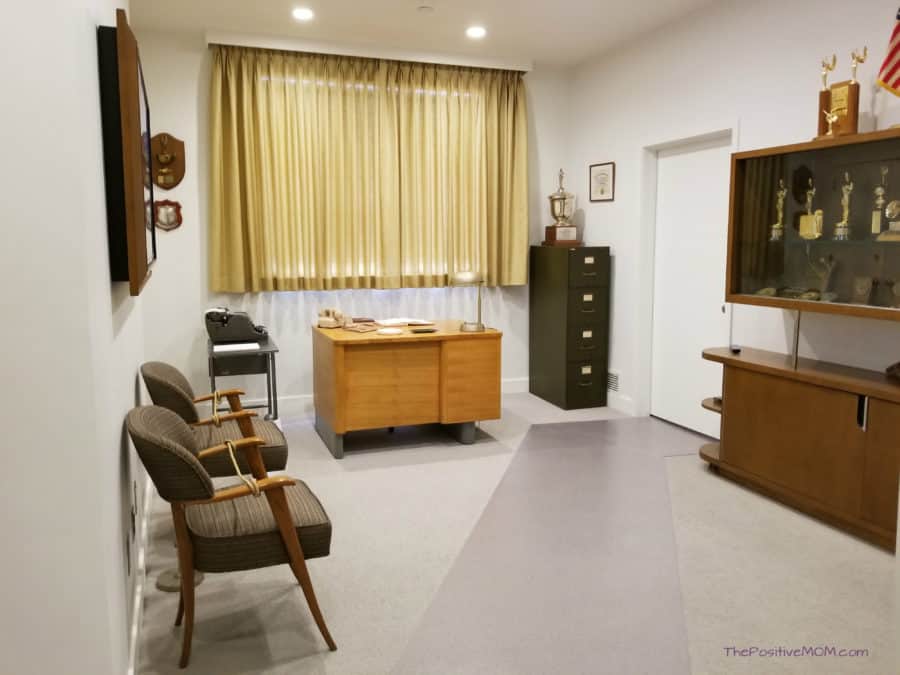 In this room, carefully placed in a display cabinet, was a sample of the 960 awards and citations received while Walt Disney was alive. More than 170 were given to him by people and countries from around the world.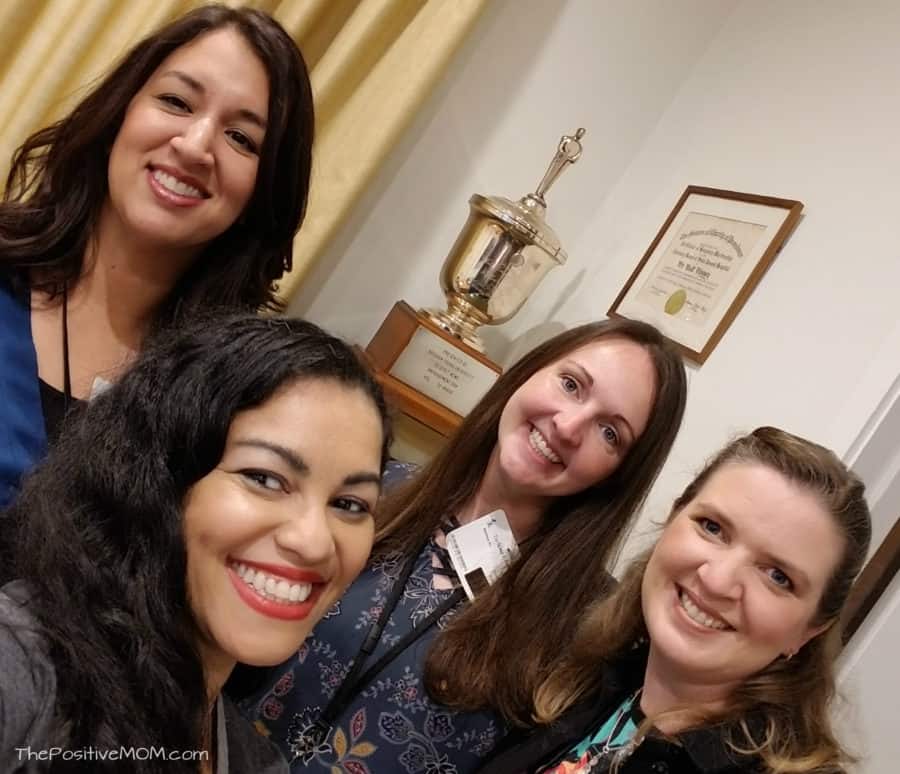 It's so exciting to be so close to those Oscars, especially the replica of the Honorary Award for Snow White and the Seven Dwarfs Oscar Walt Disney won for "Snow White and the Seven Dwarfs" with a normal-sized statuette and seven smaller ones, which was used in the film Saving Mr. Banks.
Suite 3H Tour ~ Walt Disney's Formal Office
Past Walt Disney's Secretary's Office, you step into Walt Disney's Formal Office. In this space, Walt Disney held appointments with important guests visiting the studio. He was visited by celebrities, foreign dignitaries, presidents, and creative luminaries of the time. He also signed letters and cards to fans around the world behind his "formal desk."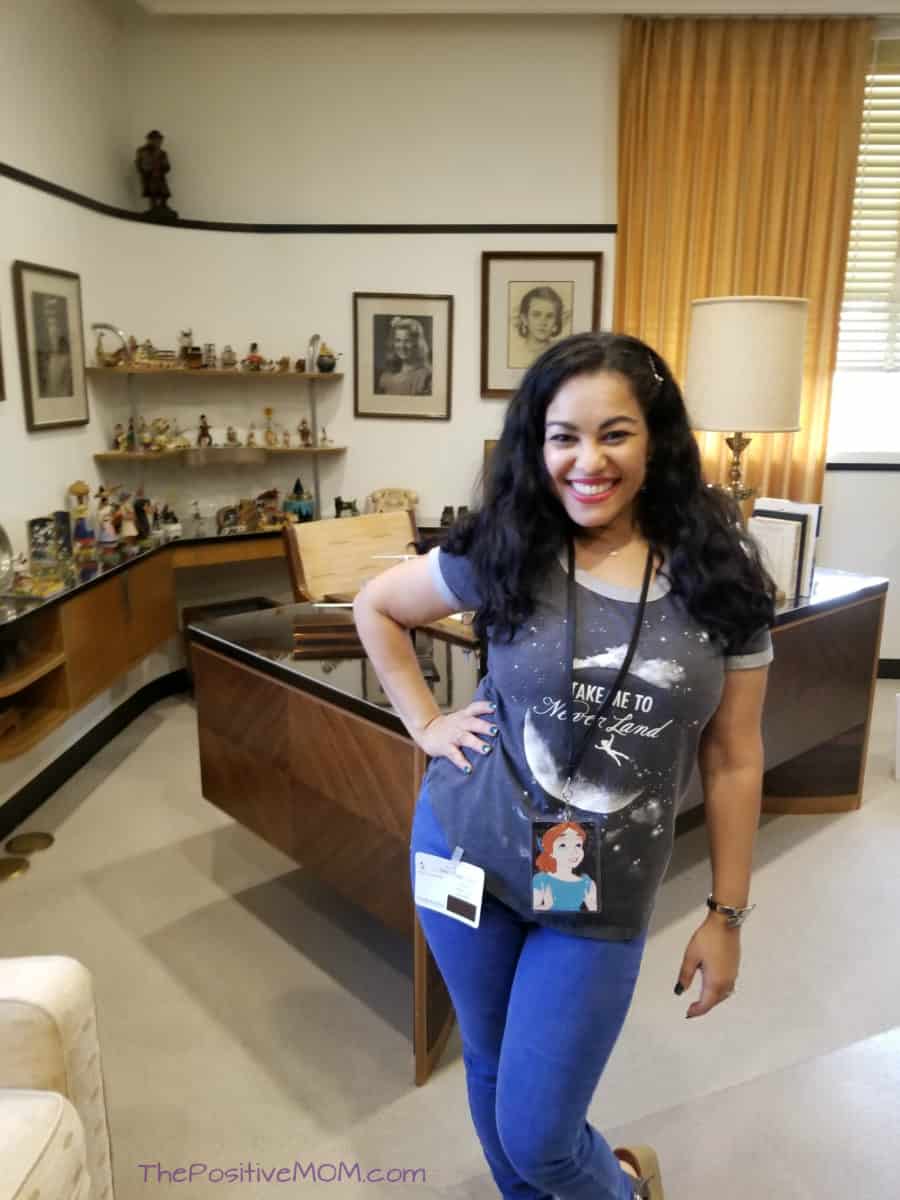 I got chills when I saw the grand piano, designed by Kem Weber, an architect who created the original studio's furniture. The piano displays sheet music just as Walt Disney left it in 1966!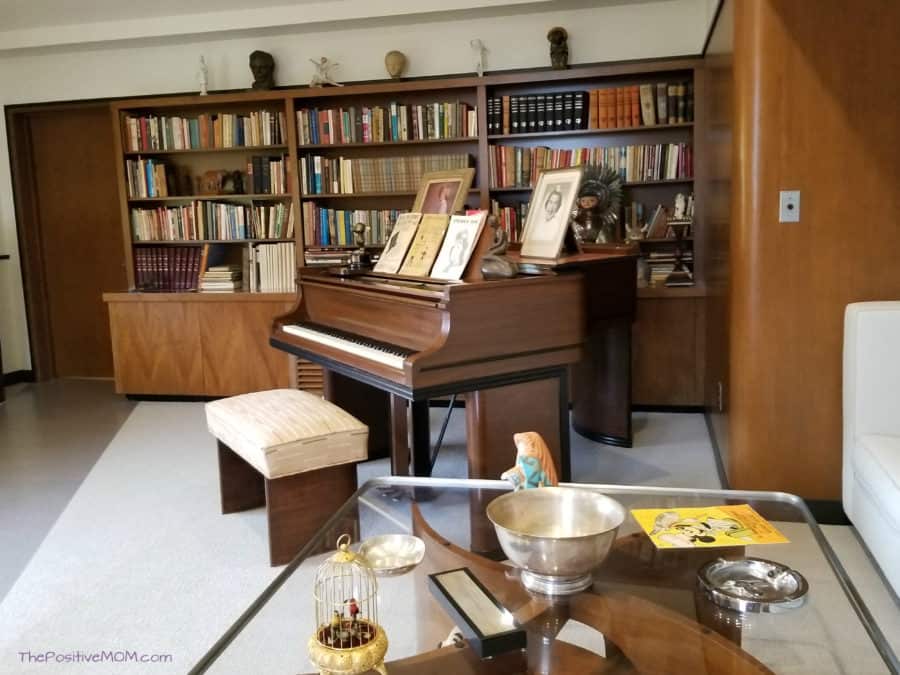 I learned that composers and songwriters would pitch and debut their newest scores and tunes for our favorite Disney films on this piano, and many famous stars auditioned their voice for our favorite animated characters.
It is said that Walt Disney would simply say "Play it!" and composer Richard Sherman and his brother, Robert, (the Sherman Brothers) would play "Feed the Birds" from "Mary Poppins," Walt Disney's favorite song!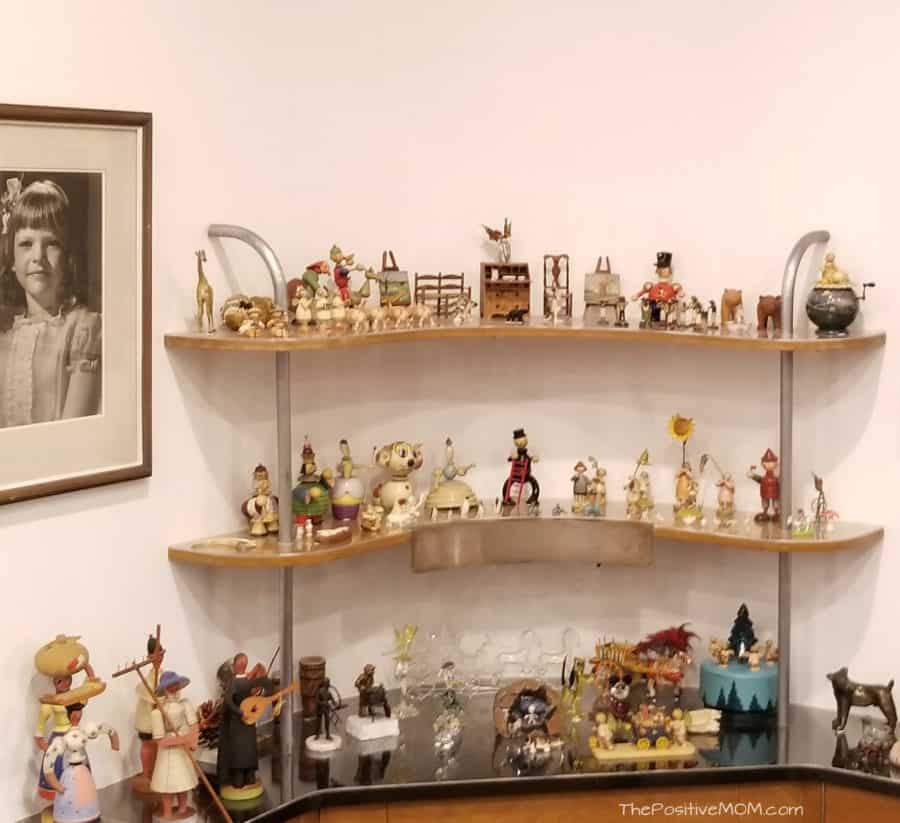 Walt Disney's formal office showcases his incredible miniatures and memorabilia collection. To make the space feel like home, he not only invited his daughters to the studio, but he also had Norman Rockwell sketches of Sharon and Diane, as well as their bronzed baby shoes serving as bookends on his desk.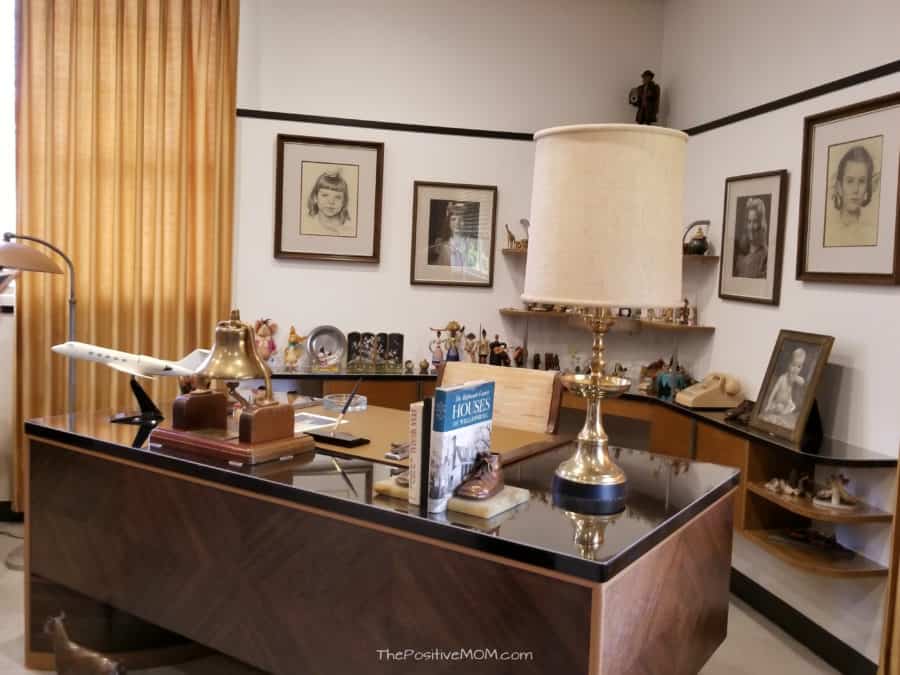 There's a whole wall covered with bookshelves adorned with Mark Twain and Abraham Lincoln figures and filled with books in the original location Walt Disney left them. Some were books he used for reference and others were autographed gifts by authors like Upton Sinclair, C.S. Lewis, and P.L. Travers.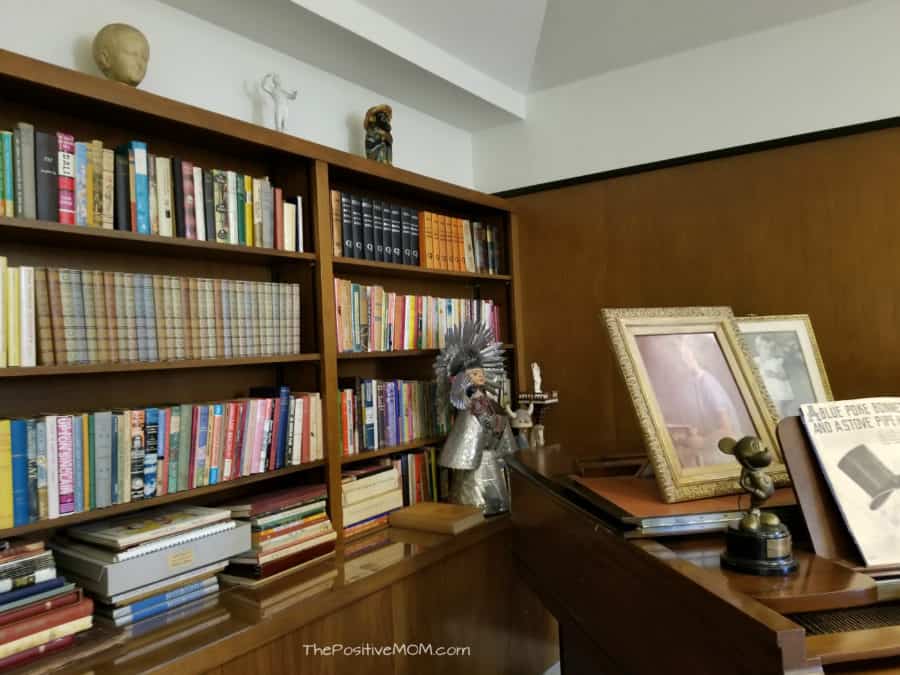 I loved the gold-caged automaton bird that Walt Disney kept nearby he had found in Paris and New Orleans and served as inspiration for audio animation that would lead to ideas like Mr. Lincoln, Pirates of the Caribbean, and The Haunted Mansion!
Suite 3H Tour ~ Walt Disney's Working Office
Walt arrived at his Working Office at 8:30 AM each day, and people were in and out almost constantly- including producers, directors, writers, artists, and marketing and merchandising advisors. Walt also conducted day-to-day business here with his partner, company co-founder, and elder brother, Roy O. Disney. Meetings in this space sometimes were attended by "wall-to-wall" people, as Walt Disney's secretary Tommie Wilck remembered. On occasion,visitors were to have taken seats on the floor! Walt's last scheduled meeting was usually at 4:30 or 5 PM , but he didn't go home until about 7PM.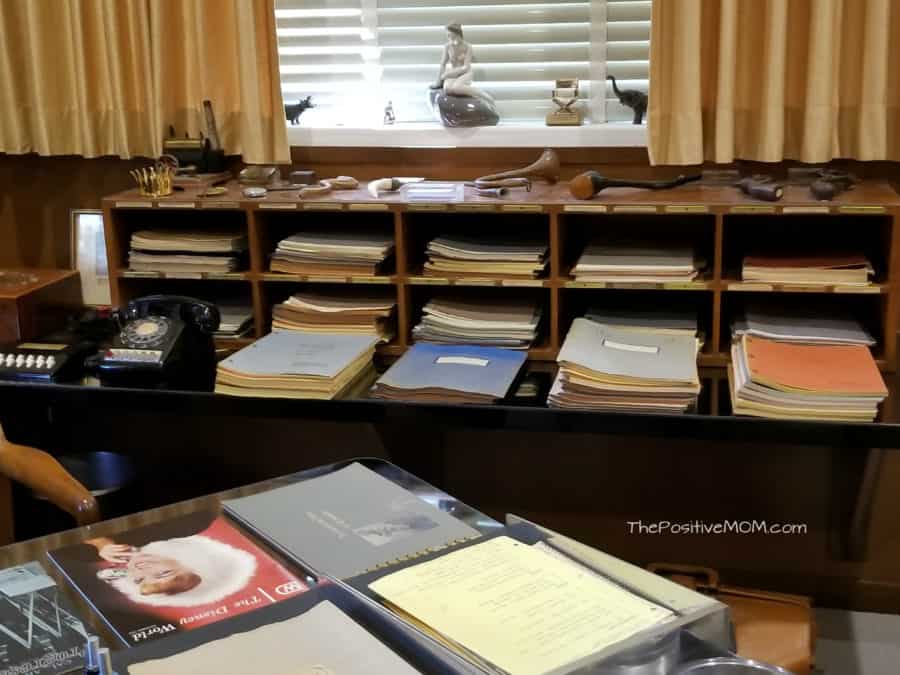 Walt Disney is said to have been a humble man who drove his own car, talked to everyone in a first name basis, and didn't require anyone wearing fancy ties or scarves. His secretary had to remind him to go eat by ringing a loud bell!
But his working office air-conditioned secret kitchen, revealed by the push of a button, was quite an extravagance. It was equipped with GE electrical metal cupboards stocked with non-vegan-friendly foods like canned chili, Spam, V8 juice, and Jell-o.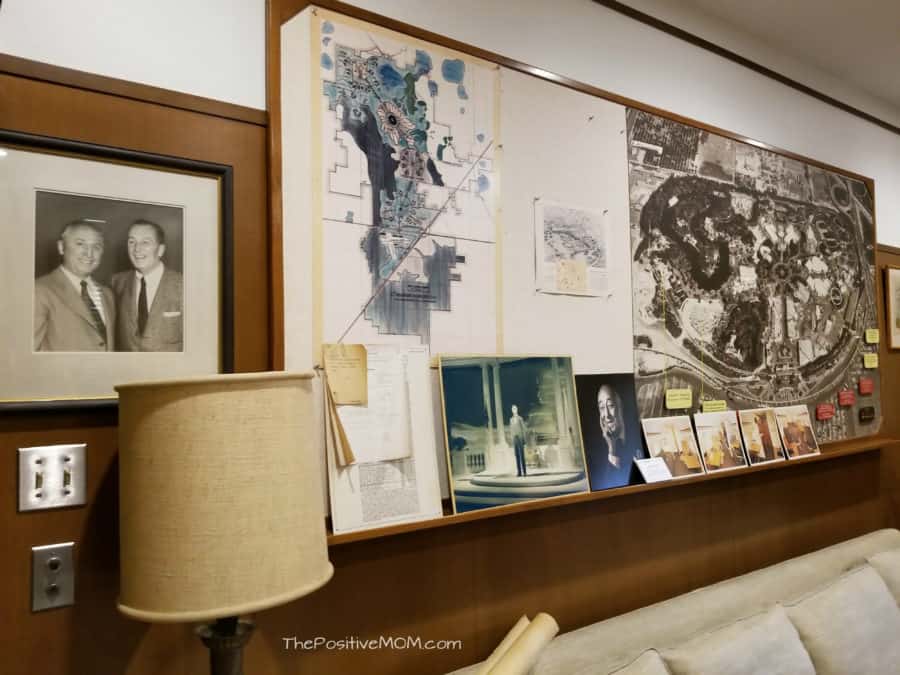 One of the walls in the working office, across the low desk, is a master plan or map for Disneyland, highlighting recent and upcoming attractions such as "It's a Small World" and "New Tomorrowland."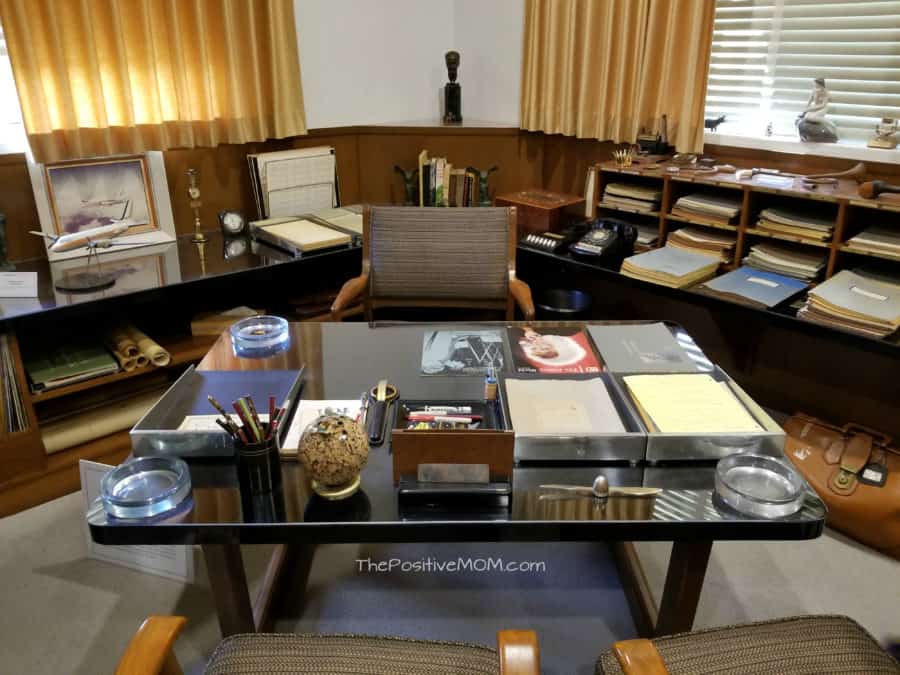 He had a great view of the Disney Studios water tower from here, and was also surrounded with gifts and figurines, as well as family portraits.
Suite 3H Tour ~ Walt Disney's Office Private Room and Gallery Space
This room was originally Walt's private quarters and functioned as a small bedroom and bathroom. Although designed as an apartment/overnight space, Walt Disney rarely used it, and instead, this is where he would relax and receive regular physical therapy each evening before his drive home after work.
These areas were not archived and therefore, not recreated. A portrait and caricature gallery with drawings is in its place.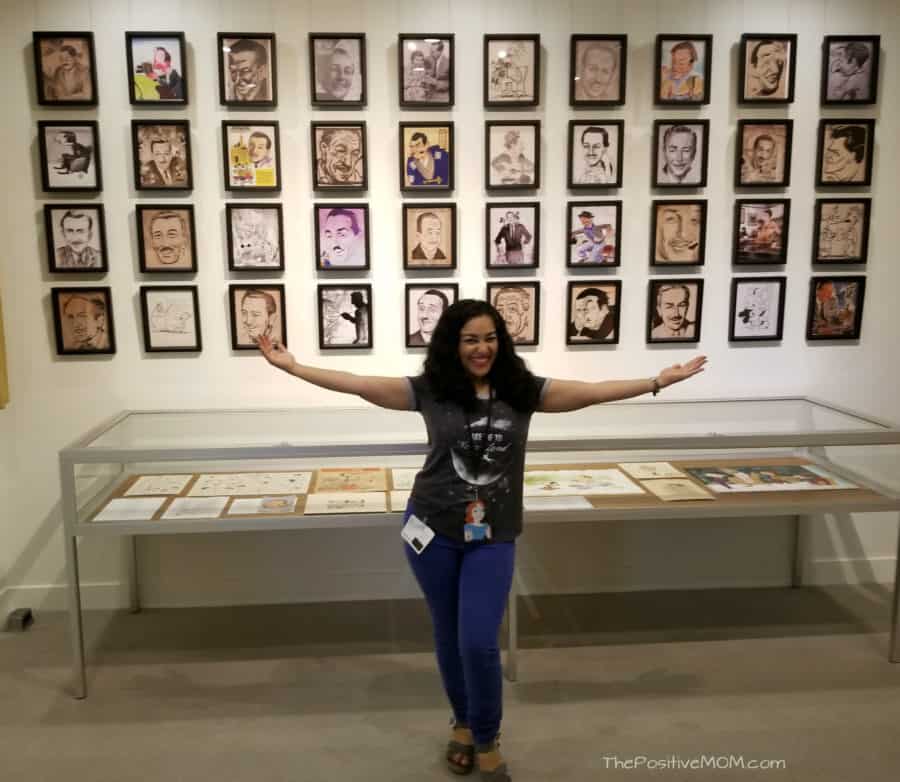 I am so grateful for this insider's look at Walt Disney's Office and I will never ever forget it. It is such an inspiring space that gives you a glimpse into Walt Disney's creative mind and genius. He was in a world where the most meaningful things in his life resided: his books, toys, music, hand-carved creations, and gifts and mementos from his travels and the people who mattered.
Sadly, several used ashtrays throughout the suite accompanied with its respective Mickey Mouse matchbook also remind us to take care of ourselves and our health.
Now that you took a peek at Walt Disney's office, what do you think of this masterpiece, so lovingly preserved to provide inspiration for those who have the privilege to visit it? What is your favorite Disney memory? What do you admire most about Walt Disney? Share with us in the comment below!
[ela]