I am not a fan of many things and I'm very reluctant to adding more to my already busy mommy day, but when our friend Tiffany told Taylor Bare about "Once Upon a Time," he knew I would fall in love… and I did… ever after.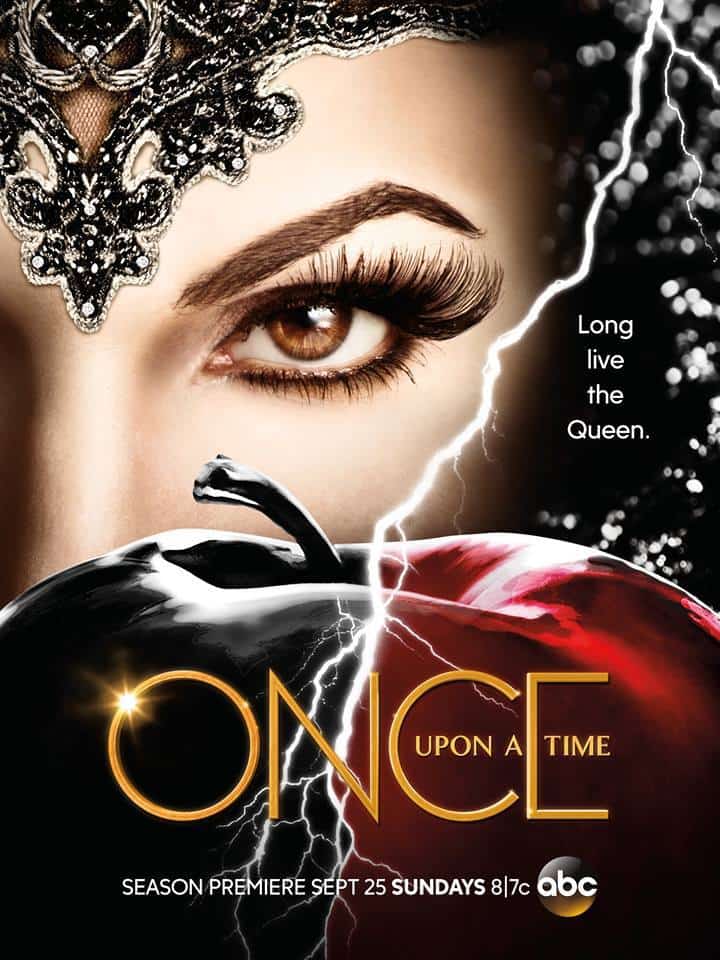 My family and I love "Once Upon a Time," and like all "Once Upon a Time" fans we are excited to see our fairytale characters return to Storybrooke. Storybrooke is a small town in Maine that you won't find on any map where magic ALWAYS comes with a price.
And while I was in Los Angeles last week for the red carpet premiere of Queen Of Katwe, as part of a Disney hosted once-in-a-lifetime event, I had the incredible, unbelievable, unimaginable opportunity to join in the magic and screen the season premiere episode of "Once Upon a Time."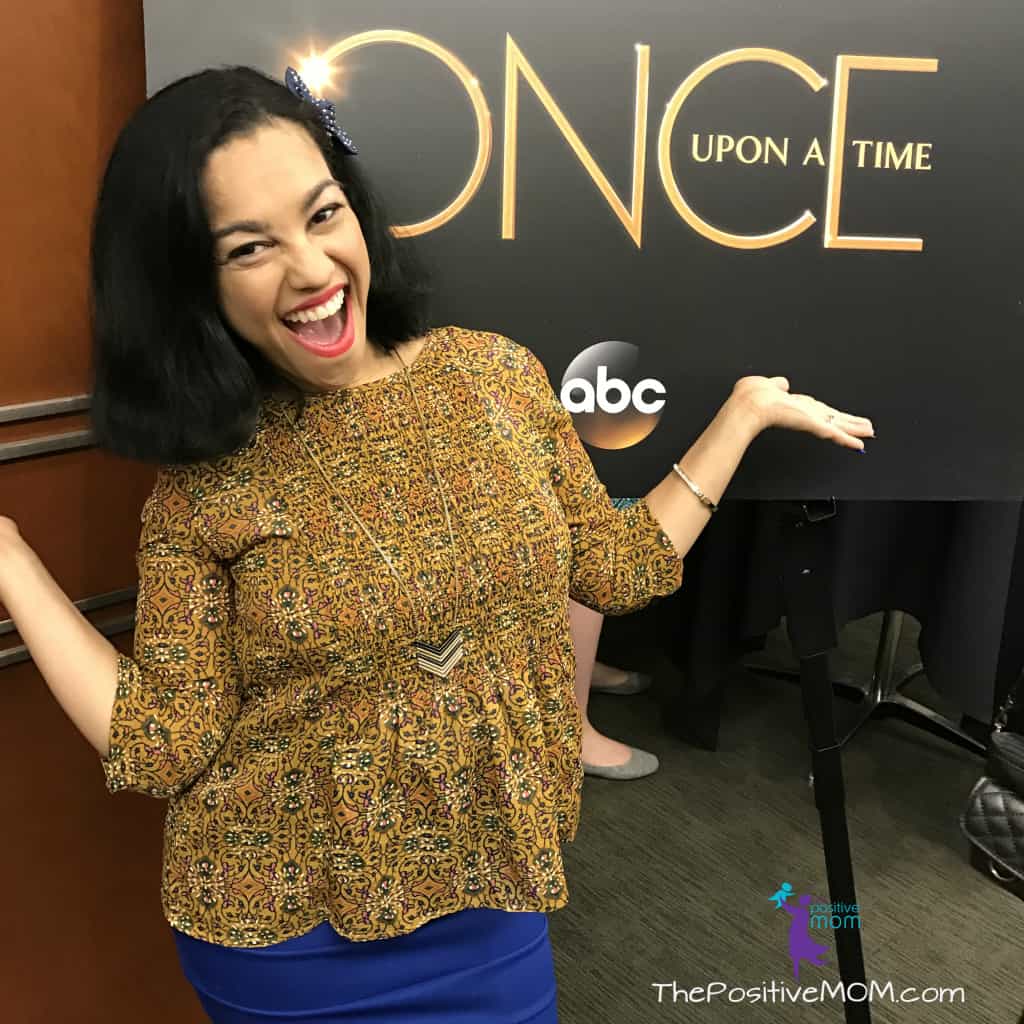 "Once Upon a Time" returns to ABC Television Network for its sixth season, which premieres tonight, SUNDAY, SEPTEMBER 25 8:00–9:00 p.m. EDT and, since I've already watched the episode, it is my duty to say it's a must-not-miss.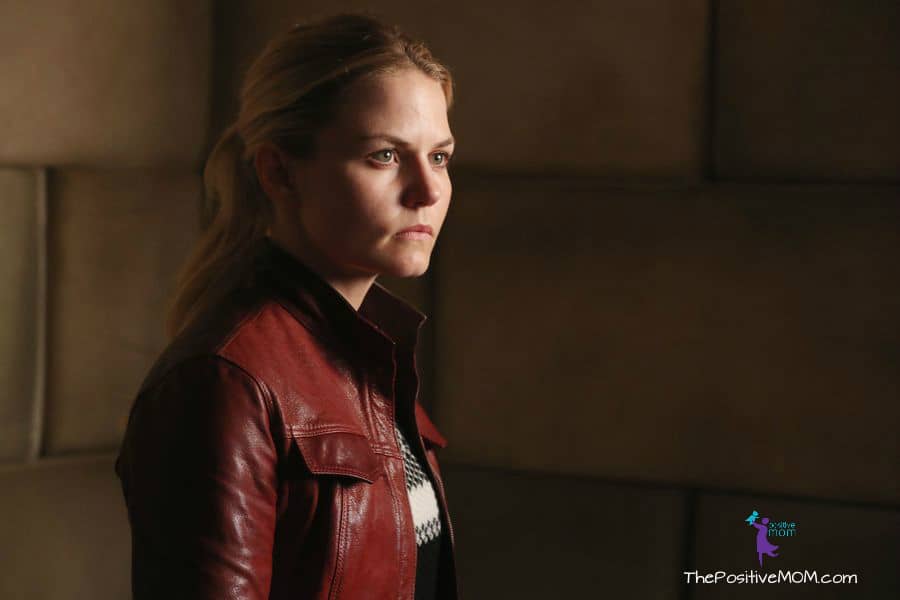 The "Once Upon a Time" season 6 premiere episode is titled "The Savior," and was written by Edward Kitsis and Adam Horowitz ("Lost," "Tron: Legacy"), and directed by Eagle Egilsson.
In this premiere episode, our heroes set out to stop Hyde, Emma develops a mysterious side effect, and Storybrooke becomes a haven for people from the Land of Untold Stories. Meanwhile, Regina and Zelena embrace their newfound sisterhood by becoming roommates, while Rumple tries to free Belle from the sleeping Curse with the help of a stranger. In flashback, Jafar confronts an afflicted Aladdin in Agrabah, and a secret about the Savior is revealed.
Besides screening episode 601, "The Savior," we had the honor of sitting down and chatting with Eddy and Adam, yes!!!, as in Edward Kitsis and Adam Horowitz, Creators and Executive Producers of "Once Upon A Time." Unthinkable!
Our interview was full of gems and I really wish I could give you all the details, but I'll share the concept that resonated with me most.
"It's the fate of saviors; they give, and give, and give… and for what? … That's why you never EVER hear these words about a savior: 'they lived happily ever after.'"
Eddie put it this way:
"If last year we were exploring dark ones and that mythology, this year we really try to explore savior mythology. What it means to be a savior, who they could have been before, and who they could be next."
As Emma comes to terms with what it really means to be a savior, I am very intrigued, mostly because I can see similarities with motherhood that really inspire me.
"Six years ago when we met her, the very first thing she did to Henry is she said: "I don't believe any of this." She even denied having a kid. And we've seen her grow and fight in all these travels and we thought, if you really did all this, is it fair to return to the happy ending to everyone else and then told yours doesn't count? And would you still keep doing your job? Are you doing it out of the sake of duty or because you believe in it? And what kind role model does this take on you? And so we really wanted to get into Emma's head this year in a character way and really explore what it means to have this responsibility."
When Eddie said this I was tearing up. And again now. Do you see what I see?
As moms we embark into this journey of saving everyone and making sure everyone is happy. It's like everyone's wellbeing, happiness, and future rests on our shoulders. It is overwhelming just thinking about it.
We juggle so much, and it's arduous work, but the hardest thing is that it is all done with this sense of urgency and uncertainty: we don't know how the story is going to end, we don't know if we'll ever get our happy ending, we don't know if martyrdom is in the stars for us.
We procrastinate our own happiness and feel guilty when we don't.
What does it really mean to be a mom?
Does it mean I'm not myself anymore?
Does it mean my needs, my hopes, and my desires don't count anymore?
As a mom, I strive to guide my kids to the path of happiness and fulfillment and sometimes at my own expense, especially when they take a detour and break my heart in a trillion pieces. But I really want to believe I can still pursue my dreams… and live them. Is that having your vegan cake and eating it too?
What is reasonable self-care and reasonable self-sacrifice?
A savior living happily ever after is the ultimate happy ending. I'd like to think that not all happiness has to come through self-sacrifice. I am eager to see how that plays out in the show and where the writers take it.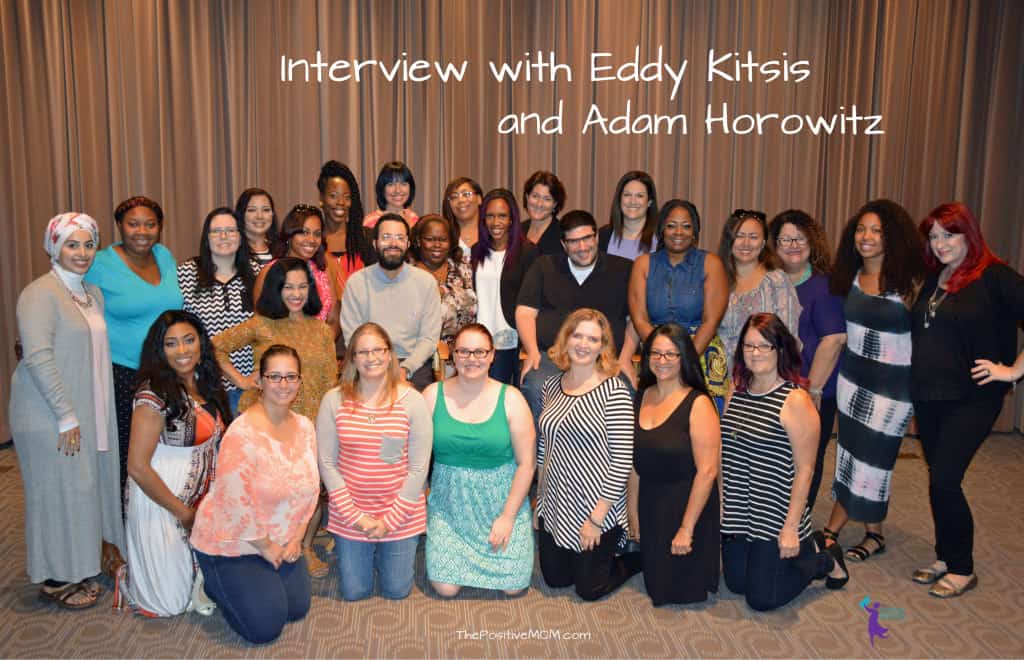 The "Once Upon a Time" co-creators will be exploring motherhood more directly through Belle and The Dark One, and the child they expect.
They shared that "Once Upon a Time" has always been a show about hope, and about family, and that faith is a component that will be added to the mix in Season 6.
As a matter of fact, my favorite quote by Eddie was about faith:
"The thing about faith is you have to choose to have it, and if you need proof then you don't really have it."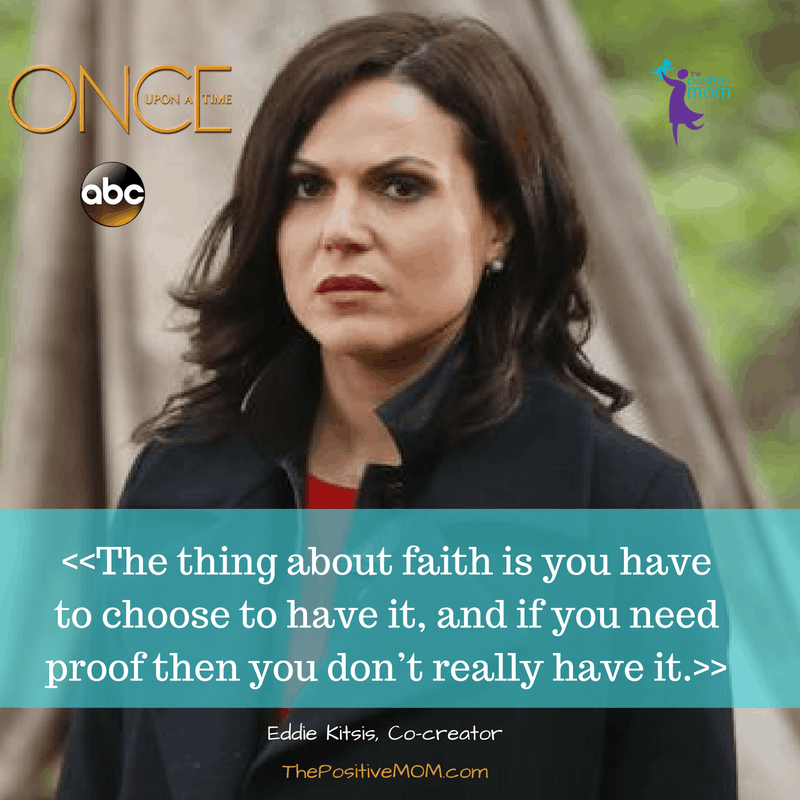 "Once Upon a Time" co-creator Eddie Kitsis also revealed where they find inspiration for the show and the characters:
"You find them everywhere. You find them from life or TV shows. All these images stick in our mind. When we sat down, we always said it's 'fairytales through a Bowie video,' which is why you see all these little touches. We draw inspiration for the characters everywhere and in real life. And with six years of this cast you have a real shorthand with them."
I liked when he said Rumple is Mick Jagger if he were a crime boss. I would have never guessed that, but it really makes sense when you get to know him.
Adam and Eddy were very genuine and exceptionally hilarious. I was in awe of their talent, passion for the show and characters, and love for the community of raving "Once Upon A Time" fans.
"It is very inspiring to us to see how vocal [our fans] are, and to see how passionate they are about something that you thought up in an apartment in Hollywood in 2002. It's really amazing for us as writers."
We talked a lot about Season 6 and the visitors from The Land Of Untold Stories. Horowitz shared that these characters have run away from their stories; stories that may have been put on pause and resumed. Kitsis explained that for these characters, many of them met forces on antagonism and decided "I don't want to deal with this," and then went somewhere else. Not a luxury we can afford as moms!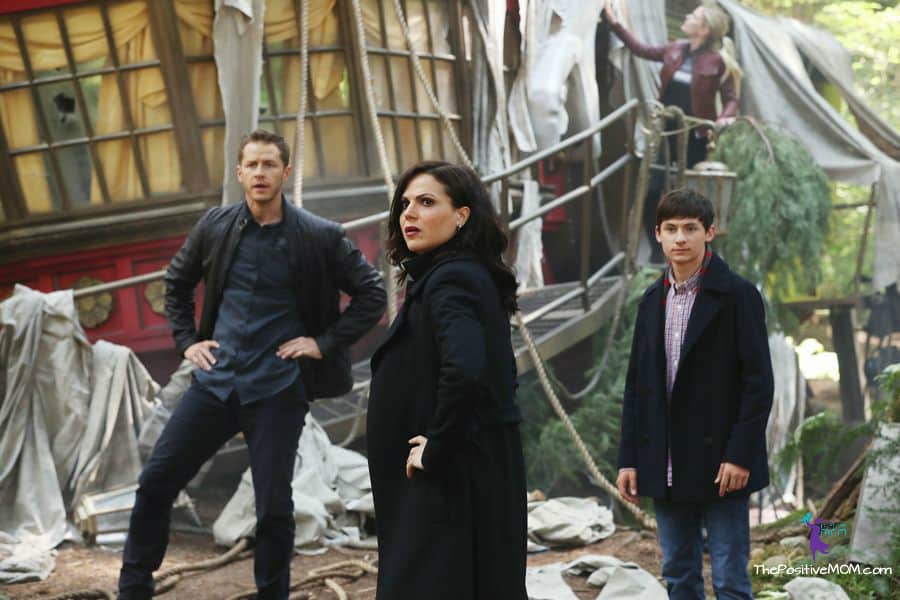 Another favorite quote, but from tonight's episode, is Hyde's warning to the townspeople of Storybrooke:
"There is nothing more dangerous than an untold story, or the people that don't want them told."
That calls for another post, on another day.
I really can't wait to find out what happens the rest of the season! A cool fact I can share with you without risking any spoilers is that you will see new and returning characters in Storybrooke for Season 6, besides Aladdin (Deniz Akdeniz) and Jafar (Oded Feher), mentioned above, we will see Jasmine, the Count of Monte Cristo, Cinderella and her evil stepmother and stepsisters, and Captain Nemo. Expect many surprises!
"Once Upon a Time" airs Sundays at 8 PM on ABC, starring Ginnifer Goodwin as Snow White/Mary Margaret, Jennifer Morrison as Emma Swan, Lana Parrilla as the Evil Queen/Regina, Josh Dallas as Prince Charming/David, Emilie de Ravin as Belle, Colin O'Donoghue as Hook, Jared S. Gilmore as Henry Mills, Rebecca Mader as the Wicked Witch/Zelena and Robert Carlyle as Rumplestiltskin/Mr. Gold.
For more information on "Once Upon a Time," visit abc.com/Once and be sure to follow Facebook and Twitter, using the hashtag #OnceUponATime. And follow my blogger friends and I using #ABCTVEvent.
Are you a "Once Upon a Time" fan? I'd love to hear your thoughts on Season 6 and your thoughts on what it means to be a savior and if you can see yourself as a savior as a mom. Un abrazo!
[ela]
PS- Group photo by Carol Jones / All Mommy Wants. "Once Upon a Time" photos for Season 6 and The Savior courtesy of ABC.