It's always exciting when Pixie Dust makes it to my inbox. An invitation from Disney is always one that creates excitement and joy to me and my family. But when I was invited to be a part of a once in a lifetime experience: walking the Hollywood Red Carpet for the film release of Queen Of Katwe, I was beyond delighted. After all, it is my new favorite movie!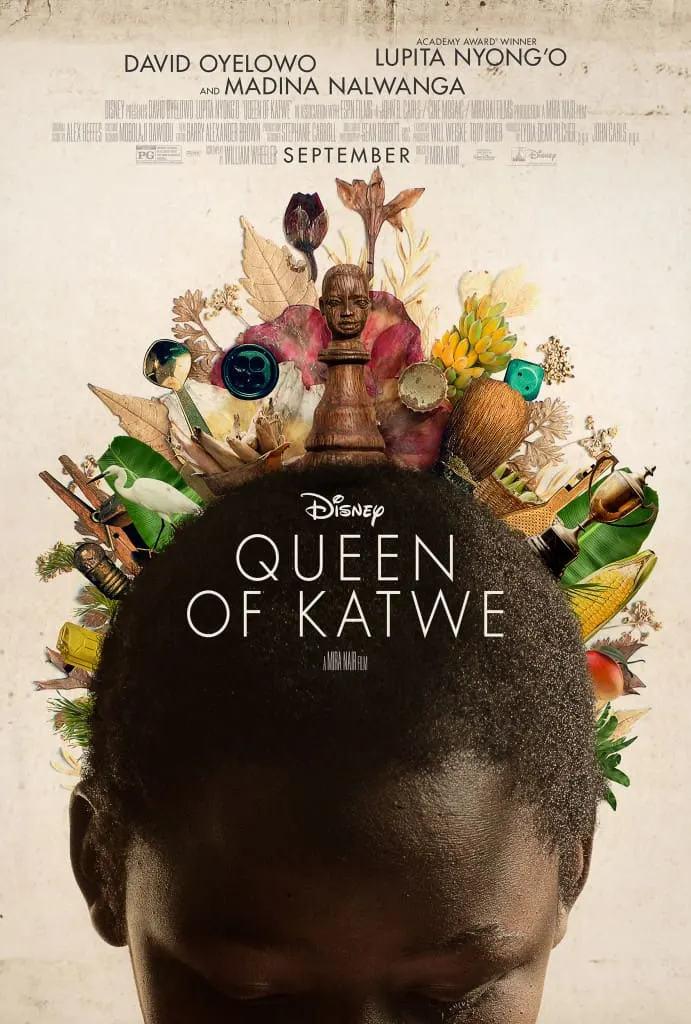 Elisha, Elyssa, and I had the honor of attending an screening of Queen Of Katwe while we were attending BlogHer last month. I thought THAT would be my special moment. Watching the film with my daughters was an extraordinary experience, and a healing one, because it brought many childhood memories and awakened a lot of unresolved emotions. Bring your tissues, because we were a total mess from all the tears.
Queen Of Katwe is based on the inspiring true story of Phiona Mutesi: a chess prodigy from the slum of Katwe in Uganda who, with the help of a determined mentor, escapes poverty by becoming an international chess champion, and true inspiration for her people… and all people.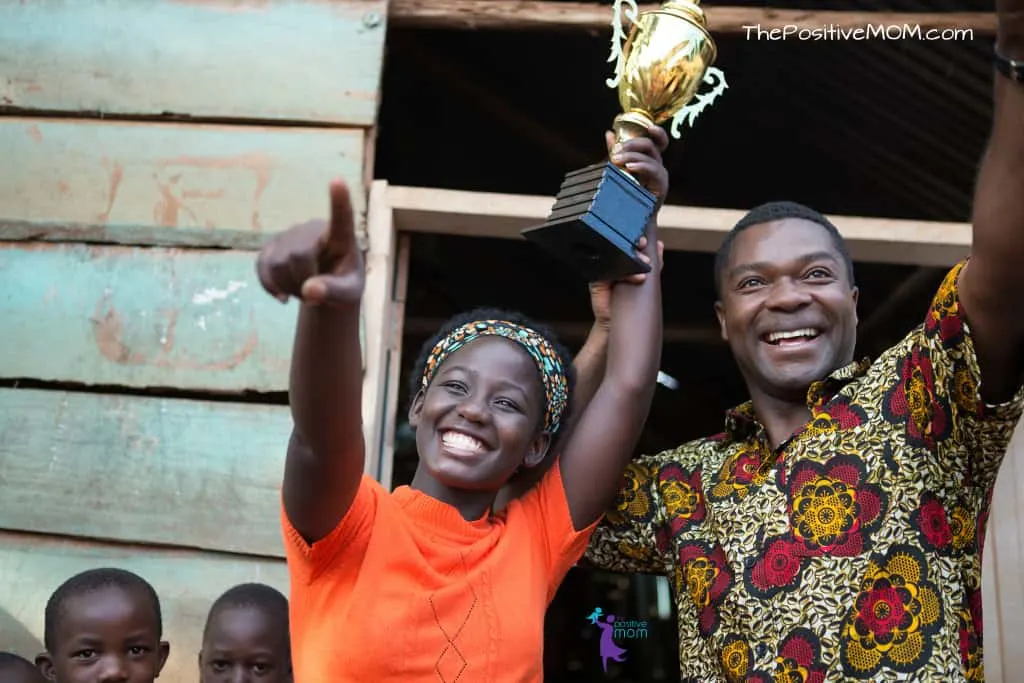 My daughters and I have been reading the "The Queen of Katwe: A Story of Life, Chess, and One Extraordinary Girl's Dream of Becoming a Grandmaster" (Amazon aff link) and it's truly touched our hearts. The book tells Phiona Mutesi's riveting story, but also educates the reader on the history and realities of Katwe and other slums in Uganda."The Queen of Katwe book also clearly depicts how many personal stories of faith and belief are woven into Phiona's miraculous achievement. (Enter the Queen Of Katwe Giveaway if you haven't yet).
Phiona Mutesi's story is a true testament to the Ellen Johnson Sirleaf quote that opens the Queen Of Katwe trailer: "The size of your dreams must always exceed your current capacity to achieve them."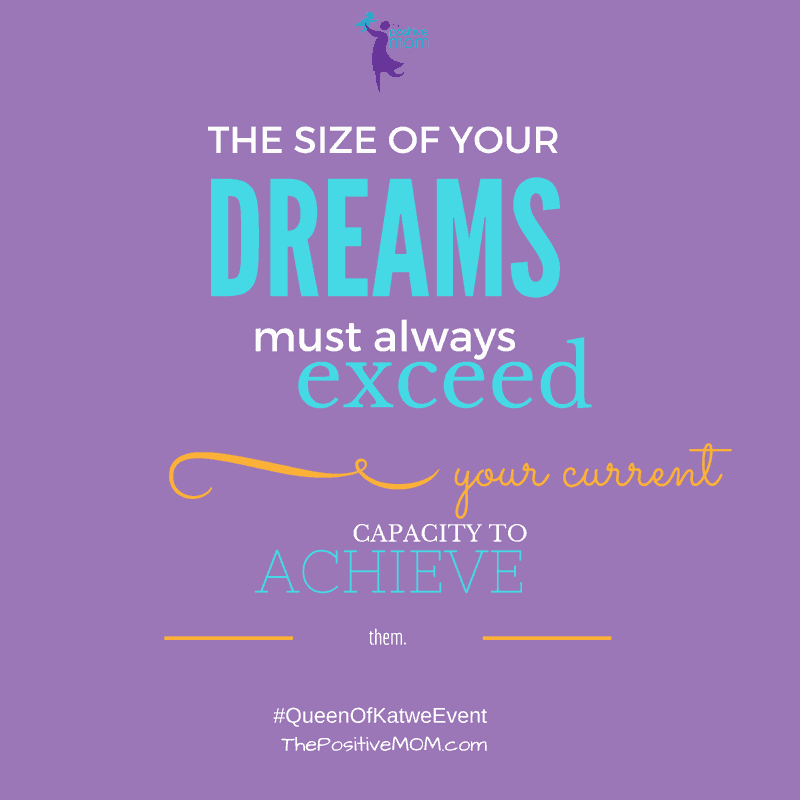 Are you dreaming dreams that others deem impossible for you to achieve?
Have you set goals that seem just too BOLD and outrageous, because of your current circumstances?
Do you have a vision of what your ideal life would be – a clear picture of what life would look like if you could design it on your own terms?
I encourage you to give yourself permission to embrace your dreams, your BOLD goals, and your vision. Find a special journal or notebook and start thinking what you want your life to be – in every single area, and describing every single detail you can think of. Writing down our desires is a powerful exercise that activates our six mental faculties.
Being invited to the Queen Of Katwe Disney hosted blogger event is a true blessing for me. My first Hollywood red carpet event was so magical and I enjoyed every bit of it… and this time, it will feel so personal.
What an honor it is to be one of 25 top Disney bloggers who will be covering the Queen Of Katwe premiere September 19th through the 21st, right before the film will open in U.S. theaters on September 23, 2016. Promise you will watch it!
I'm inviting you to follow along with #QueenOfKatweEvent so you can get some juicy exclusives. This time, I'm not only going to interview key cast and filmmakers, but also the real life inspirations of the Queen Of Katwe story: Phiona Mutesi and her mentor, Robert Katende. It brings tears to my eyes to think of that moment because all three of us were slum kids – struggling, suffering, starving, often judged, mocked, and abused.
Please pray I am able to hold it together.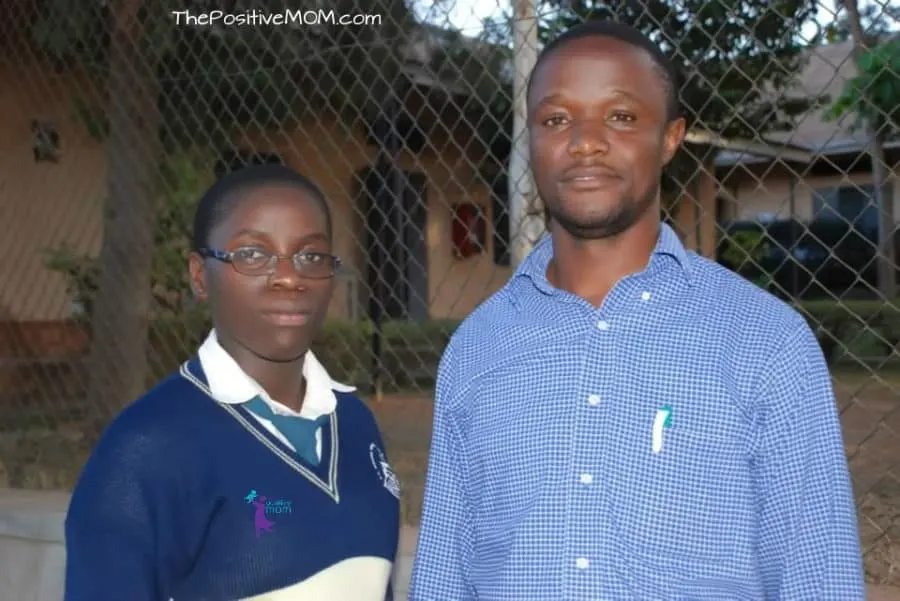 Stay tuned for my confirmed interviews, and submit your very own questions for the stars in the comment section:
Oscar Winner Lupita N'yongo (12 Years a Slave, Star Wars: The Force Awakens) who plays Harriet Mutesi, Phiona's mom.
Newcomer Madina Nalwanga who plays the role of Phiona Mutesi
David Oyelowo (Selma, The Butler) who plays Robert Katende
Young actor Martin Kabanza, who plays Phiona's brother Brian Mugabi
Queen Of Katwe Director Mira Nair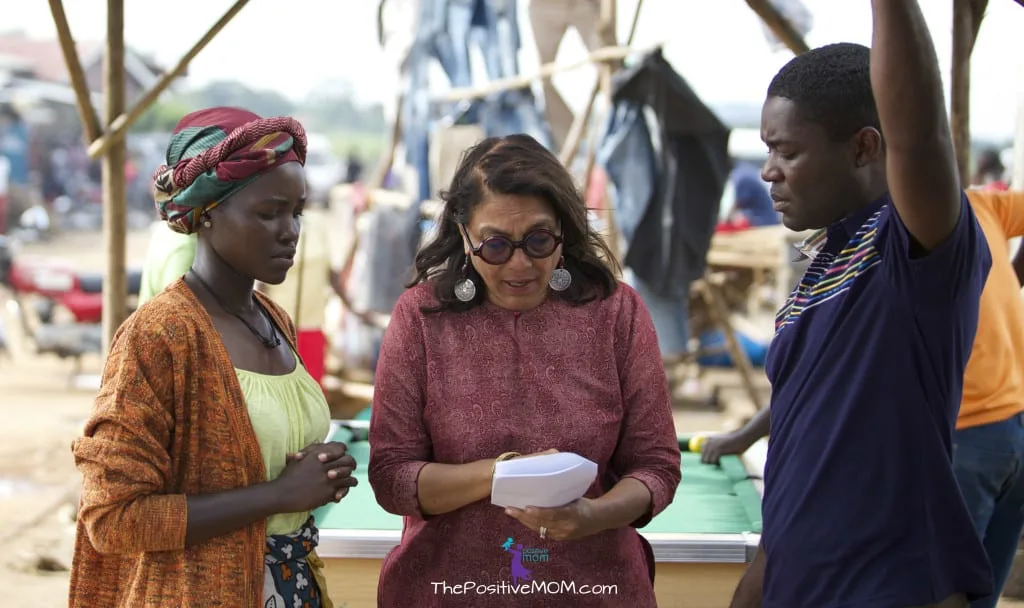 I'll be posting my interviews when I'm back from L.A. so maybe the response to your questions will be featured!
While in Los Angeles, I will also go behind-the-scenes for a special sneak preview, cast meet and greets, and set visits of some amazing ABC's Tuesday night comedies:
"The Middle" (featuring Emmy Award winner Patricia Heaton, whom I just LOVE).
New show "American Housewife" (starring Katy Mixon, most recently of "Mike & Molly") – both of which portray relatable, "real" family life in two very different areas of the U.S.: the Midwest and Westport, CT.
And "The Real O'Neals!" to learn all about the new season premiering on Tuesday, October 11th at 9:30/8:30c.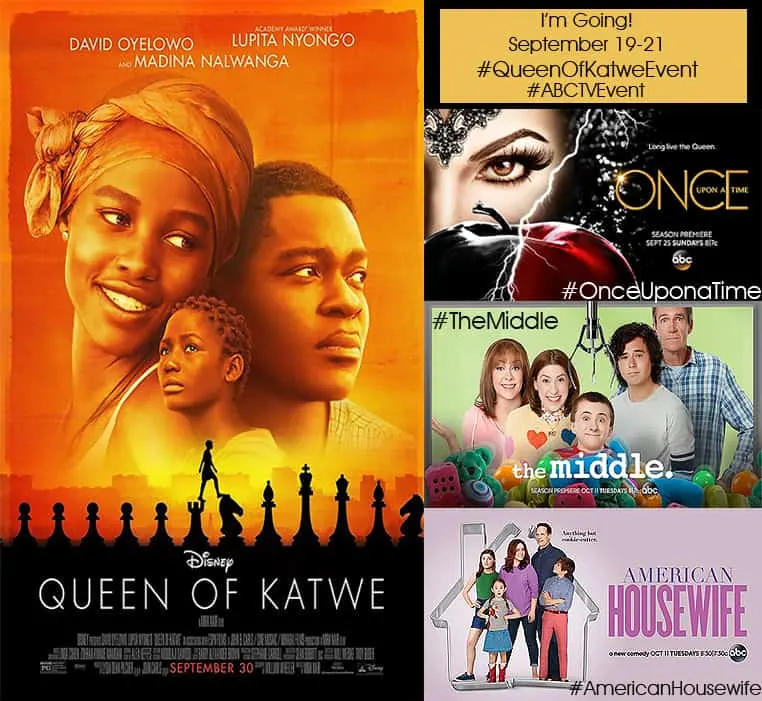 I'm also among a select few to get a Sneak Preview of the Once Upon a Time Season 6 Premiere, "The Savior," which will be followed by a Q&A with co-creators and executive producers Edward Kitsis and Adam Horowitz. That is seriously incredible!
This is really overwhelming in a positive way…Well, except for my red carpet dress incident. It seems to be in some "unknown" location and I'm not sure I'll be getting it in time for the big day. I won't be able to go shopping because I'm on my way to Ohio for #BloggyCon16. I'll be teaching bloggers and mompreneurs to package their knowledge, experience, and expertise to profit from their passion – that's way more fun than shopping to me.
I promise I will share everything about my once in a lifetime experience with you, but do make sure you are following along from 9/19-9/21 using #QueenOfKatweaEvent, #ABCTVEvent, #TheMiddle, #AmericanHousewife, #TheRealOneals, and #OnceUponATime, so you don't miss out on all the fun all of us Disney bloggers will be having.
Now it's your turn to dream big! What is something you've always wanted to do but were scared of trying or unsure you could pull it off? What if you focused on what life could be if your vision came true, rather than avoiding discomfort and disappointment? Share your thoughts with me below – and remember to include your questions!
[ela]