Are you the type of person who roots for the underdog? If you answered "Yes" to this questions, chances are you have – at some point in your life – felt like an underdog yourself. Perhaps, at a certain level, you still do.
The word "underdog" means "a competitor thought to have little chance of winning a fight or contest." As I read this definition, it is clear to me that this position is based on perception and not on potential.
"Phiona Mutesi is the ultimate underdog. To be African is to be an underdog in the world. To be Ugandan is to be an underdog in Africa. To be from Katwe is to be an underdog in Uganda. To be a girl is to be an underdog in Katwe." Tim Crothers, The Queen Of Katwe (aff link)
I first learned of Phiona when I watched the trailer for Queen Of Katwe. It moved me to tears and I knew I had to watch that film and learn more about her story, because it seemed so much like mine.
I was thrilled when I was invited to screen Queen Of Katwe with my daughters, and it was an unforgettable experience. It became my favorite movie and I assure you you will be moved to tears when you watch this film.
Queen of Katwe is a remarkable true story turned inspiring drama, which captures the hardship of living in extreme poverty in Kampala, Uganda, as well as the natural beauty and vibrancy of Ugandan street life.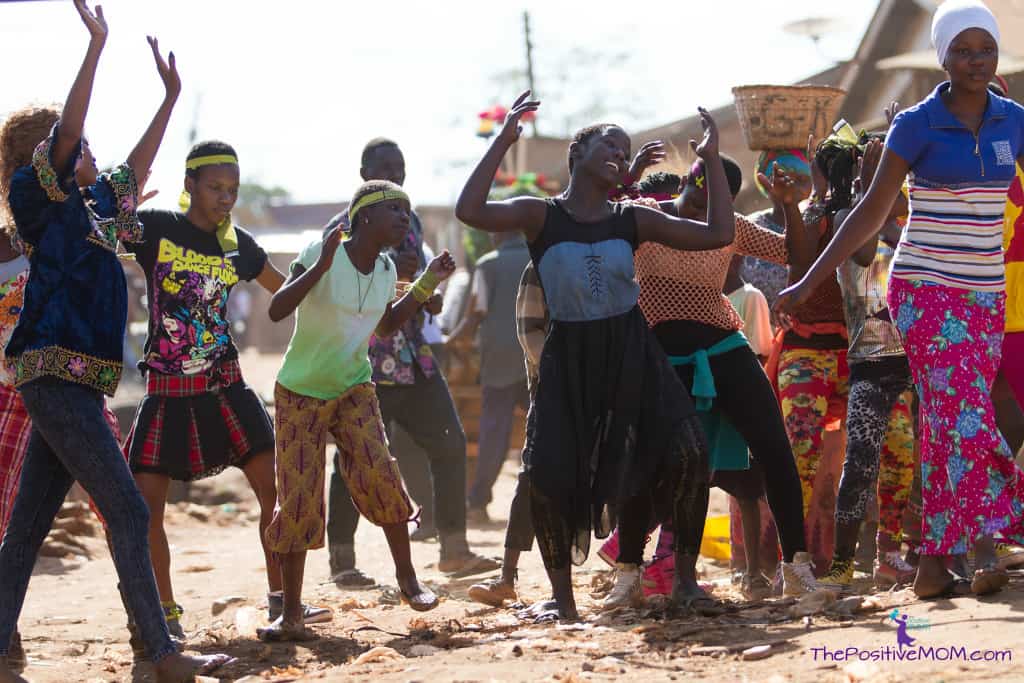 When I was invited to meet the stars, filmmakers, and real inspirations behind "Queen Of Katwe," I was overjoyed. Like Phiona, I grew up in extreme poverty. Many of the basic things people often take for granted were things I dreamed of: owning a book, wearing jeans or tennis shoes, having running water or consistent electricity, a door in the bathroom, a phone, a toilet…
We lived in a wooden shack with plywood walls, tin roof, and dirt floors, and we scavenged for toys (and sometimes food) in the nearby garbage dump. I didn't know people could have showers, dishwashers, or air conditioning. We had very little and lived in what some would call dehumanizing conditions, but we weren't afflicted by poverty.
When I look at my daughters' childhood, it is the childhood I always dreamed for myself. This is a sad thought, not because I didn't have it, but because when I go back to the slum with my family, many of my friends are still there – and so are their kids, and grandchildren (because they married as early as possible and had kids while they were kids.)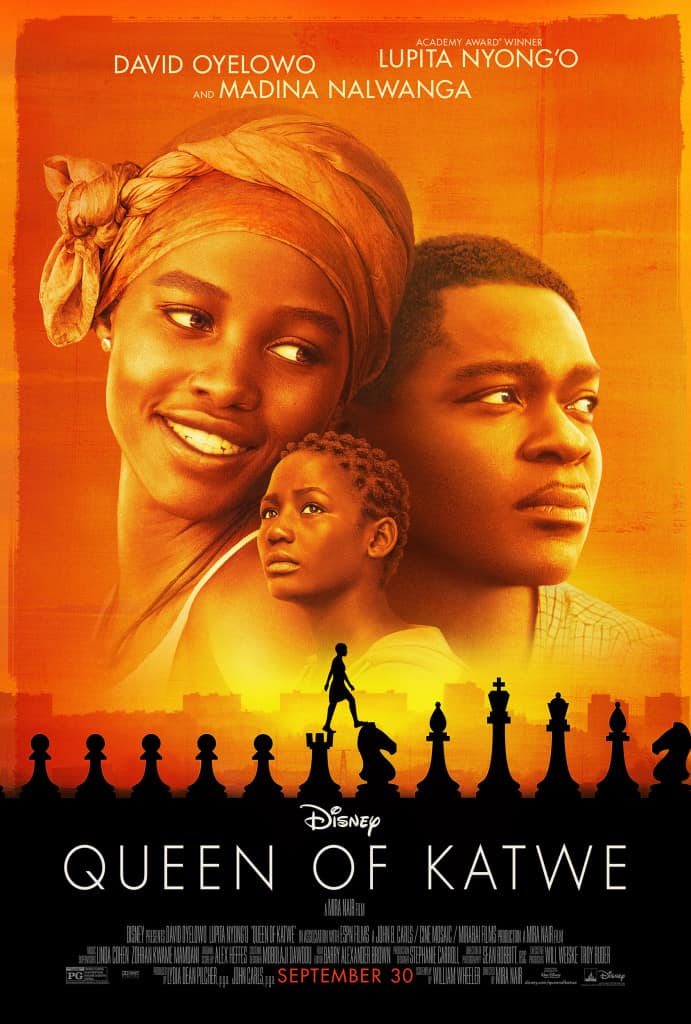 I related to Queen Of Katwe in that I saw beyond my circumstances and was inspired to muster the courage pursue my way out of poverty. But even if you grew up in what I would consider privilege, you will find inspiration in Queen Of Katwe, because the lessons it teaches are universal.
Phiona's incredible journey from the streets of Katwe, a slum in Uganda, to a world-class chess champion, embodies the strength of the human spirit.
"The triumph of the human spirit is not to weep for what we don't have but to focus on what we do have and allow that to take us to a place we never imagined possible." ~ Mira Nair
And Queen Of Katwe is not just the story of Phiona; it's also the story of her strong-willed mother, her hustling siblings, her inspiring coach, and the community around her. It's about their triumph, my triumph, and yours.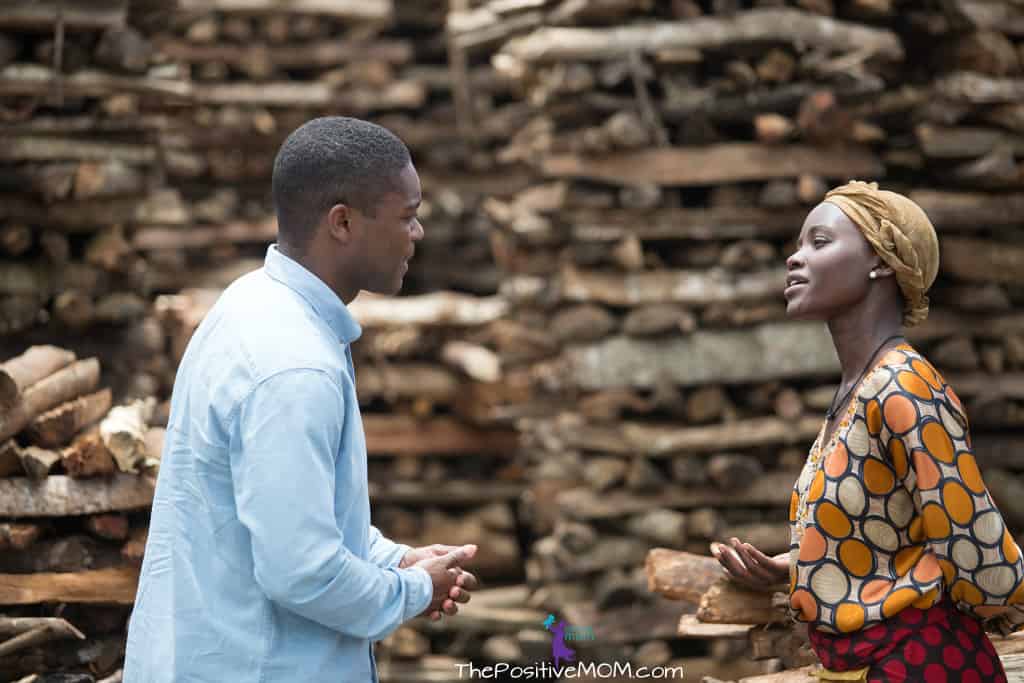 David Oyelowo stars as "Robert Katende," a recent college graduate and soccer coach for Sports Outreach Ministry who ran a chess program for impoverished children in the slums of Kampala and was instrumental in instilling Phiona with the confidence to dream about becoming an international chess champion. David is such a wonderful man and father and it was a delight meeting him and chatting during the after party for the red carpet premiere of Queen Of Katwe. He confessed that, "as a Nigerian," he was very excited to see a film that reveals "the real face of Africa."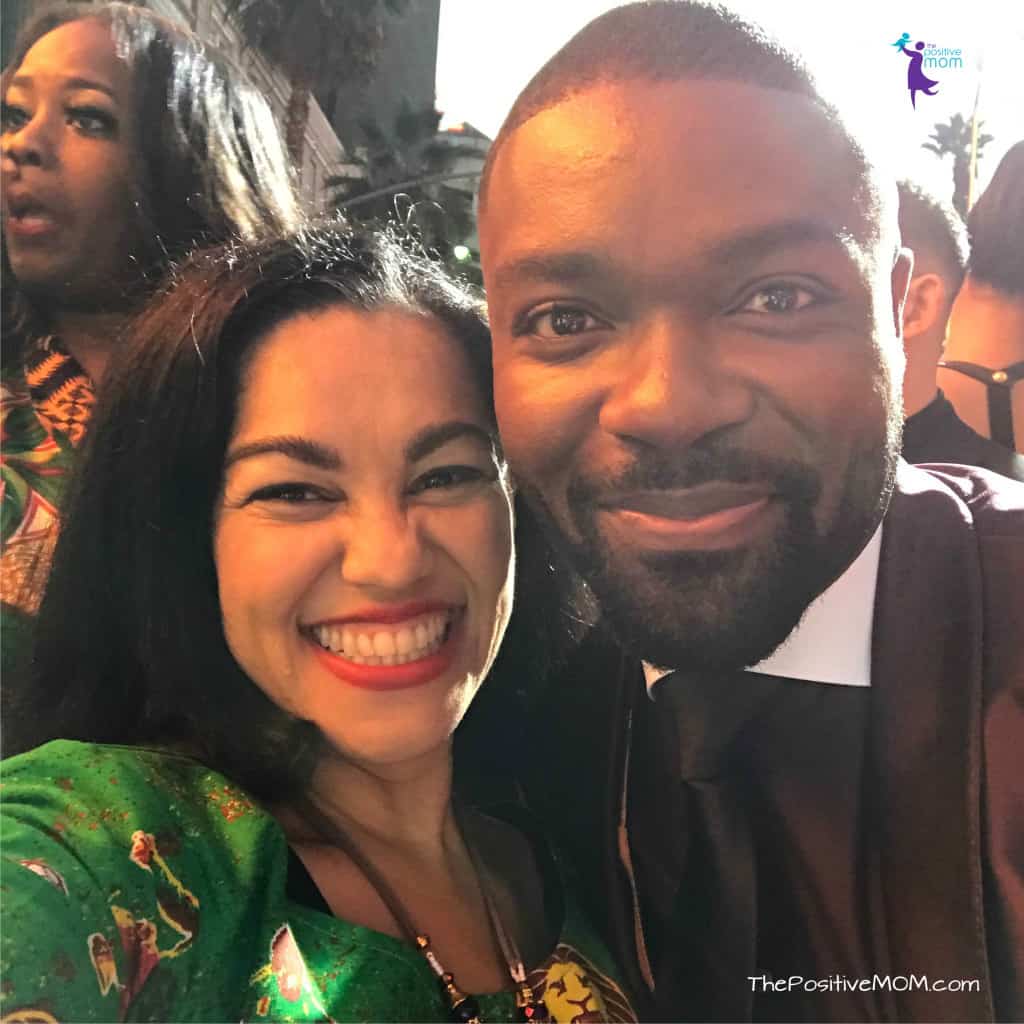 Filmed in Africa, played by Africans, and directed by a woman who has lived in Africa for almost three decades, Queen Of Katwe will transport you to life in Katwe, and you'll be glued to your seat, immersed in the colorful experience.
There are so many reasons to watch Queen Of Katwe that I didn't really know where or how to start. It is a celebration of the power of the human spirit, a call to action to dream big, an endorsement to pushing through no matter what adversity you are facing.
Do you ever find yourself caught between your dreams and your circumstances?
For me, Queen Of Katwe is a literal account and both a metaphor of escaping your slum, that place you have to live in while you fight to make it to the place where you feel you really belong. It is a blueprint we can all use to pursue our goals, dreams, and desires, even when we feel like the ultimate underdog.
Focus on what you have and allow that to take you to a place you never imagined possible.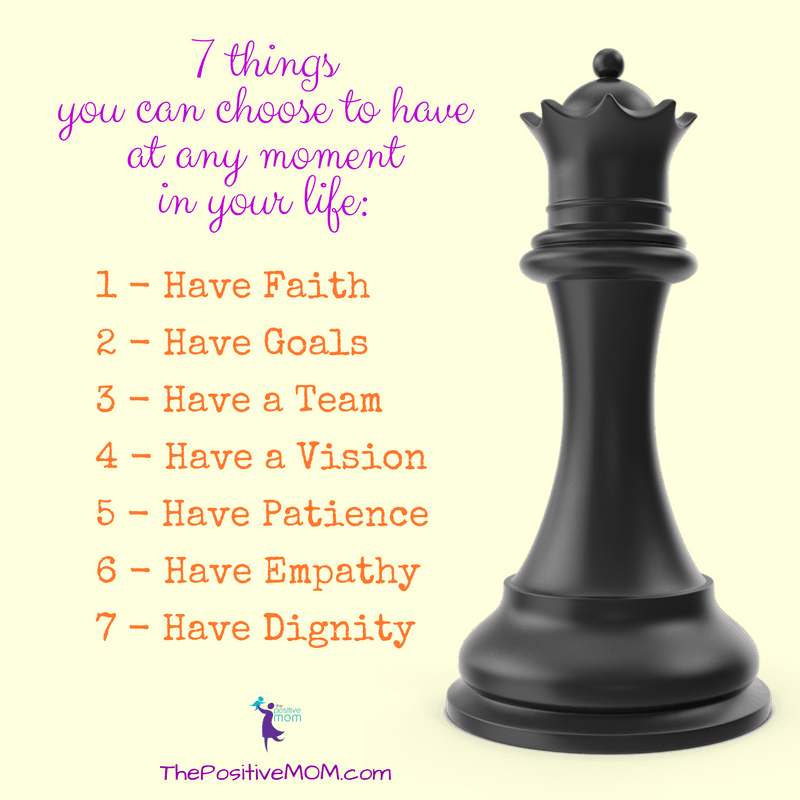 In Queen Of Katwe, and in my own life, I have learned that, no matter what your surroundings or appearances tell you, it is what we possess within that matters. Here are 7 things you can choose to have at any moment in your life:
Have faith. When you have faith, you can believe all things are possible. One of the main themes of "Queen Of Katwe" is that "genius is everywhere, and you just have to acknowledge and nurture it." It was the faith of coach Katende and Phiona's mom, that fueled Phiona's determination to make every next move, and seeing herself as more than an illiterate slum girl who sells maize on the Ugandan streets.
Have goals. Having a bold goal gives us a sense of purpose. Learning chess was a great way for the kids of Katwe to sharpen their minds and and learn the game of life; but when it became competitive, it gave them something to strive for and prepared them for a better life. When you are living in your personal slum of deprivation, setting a goal can be a way out.
Have a team. Queen Of Katwe teaches us about the power of teamwork. It fosters healthy competition in a humorous way. It is such a positive message that you can both root for others to succeed and have the humility to receive guidance and support with grace.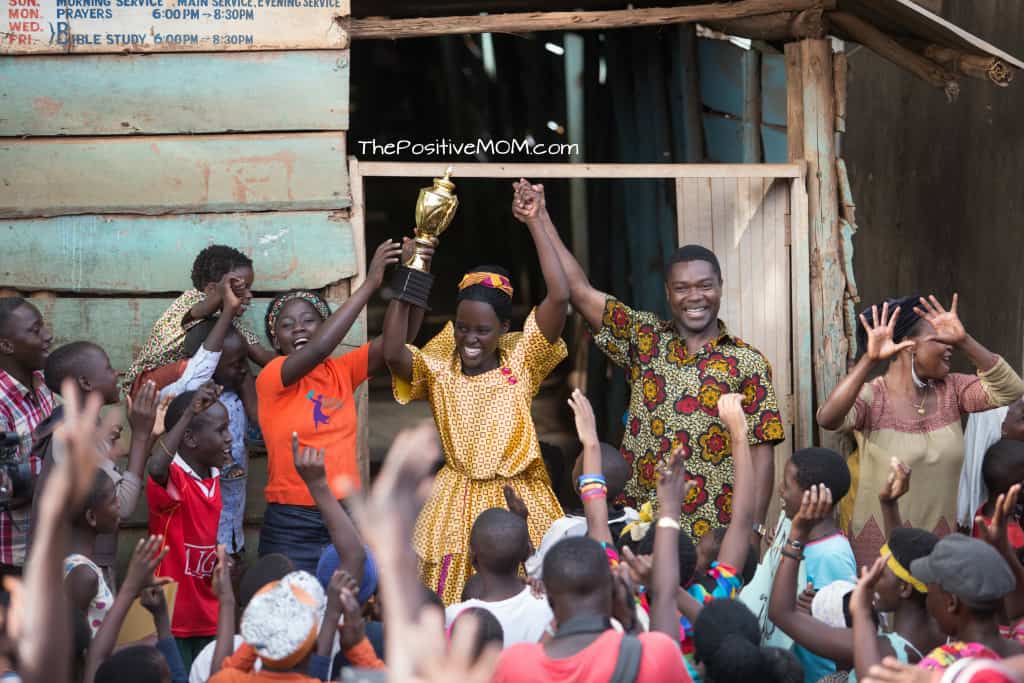 Have a vision. When you're going through adversity, many times all you can focus on is now, today, and all you can think of is survival. When you allow yourself to have a vision for the future, with it will come the resourcefulness, inventiveness, and the strength to defy the odds. A vision is the doorway to a destiny you never even thought possible for yourself.
Have patience. The game of chess, although presented in a very engaging way in the film, is a game that requires patience and perseverance. Coach Katende encourages us to not feel defeated or give up too quickly, and to take the time to consider our "safe squares." As a chess player myself, I love this analogy because sometimes can attain success when we think we have nothing going for us, only by using our wits and stubbornness.
Have empathy. Queen Of Katwe is about having a heart to help others. Coach Katende decided to use his talents to give back to kids who were growing up like he did, facing overwhelming adversity, in need of a father figure. When you cultivate empathy, you root for the underdog because you can feel what it's like to be her… and you want to do something about it. It's an admirable trait, indeed, and Robert Katende's desire to help has created a better life for everyone in his chess program, including him and his family.
Have dignity. Phiona's mom, played by Academy Award winner Lupita Nyong'o, is the epitome of dignity. While I often hear of slum dwellers referred to as unclean, unhealthy, and unwanted, the film depicts my belief that it is the choices you make that define you, and not what others see. Having a strong sense of self-respect gives you joy because you know your worth transcends your surroundings.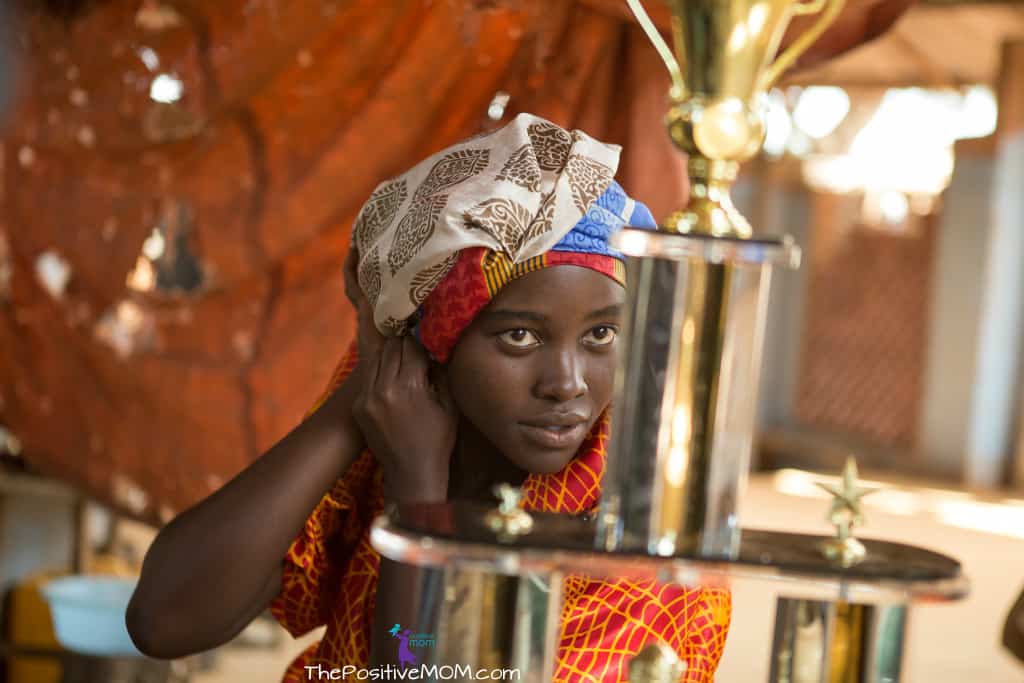 You will fall in love with the strength, beauty, and humanity of the characters. They don't succumb to self-pity; instead, they empower you with their joy and their colorful personalities. They will teach you to never adjust your expectations so they match what you see.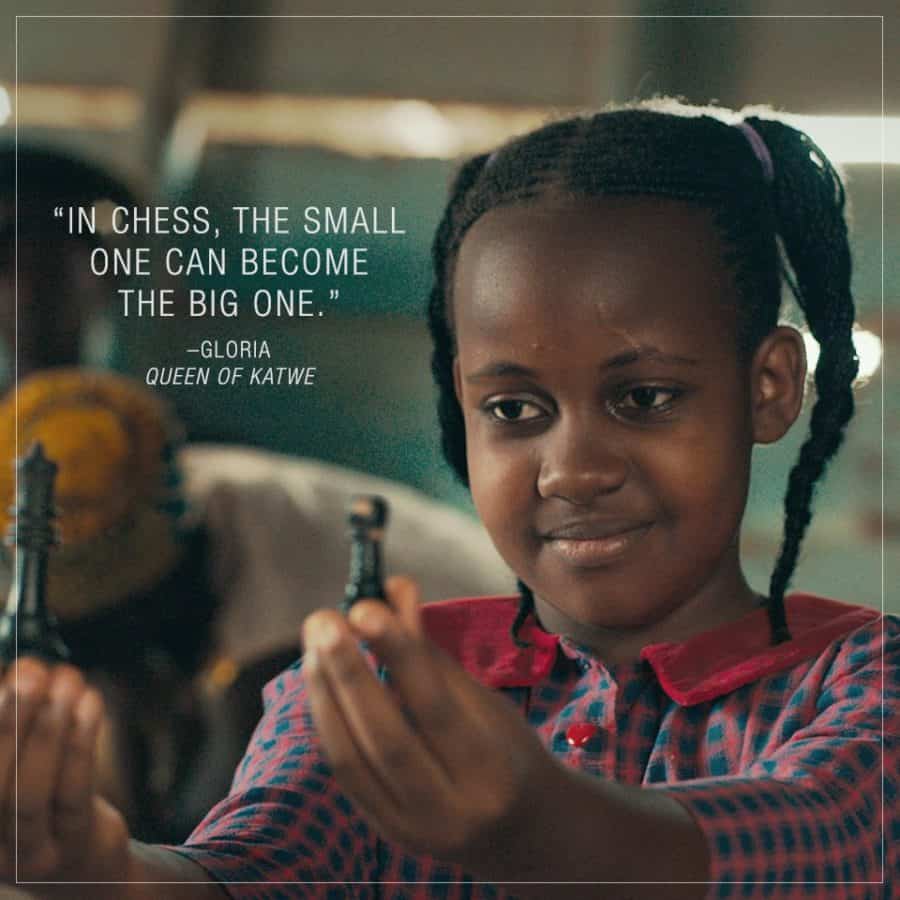 Phiona's story is a testimony that you can achieve anything under the most unlikely of circumstances and in the most unlikely places, because your strength and power manifests from the inside out.
"Queen of Katwe" runs for 124 minutes and is rated PG for a few intense moments and subtle hints of sexuality. Don't leave the theater until after the credits run, so you can enjoy an extra dose of inspiration.
Queen of Katwe is in theaters in limited release now, and will be playing everywhere on September 30th! You must not miss it!
"Queen of Katwe," is presented by Disney, in association with ESPN Films, starring Golden Globe® nominee David Oyelowo, Oscar® winner Lupita Nyong'o and introducing Madina Nalwanga. Masterfully directed by Mira Nair from a screenplay by William Wheeler,"Queen of Katwe" is produced by Lydia Dean Pilcher, p.g.a., and John B. Carls, p.g.a., with Will Weiske and Troy Buder serving as executive producers.
You can learn more about Queen Of Katwe by going to the Queen Of Katwe Website, following on Queen Of Katwe on Facebook, Twitter, and Instagram, as well as following the fabulous #QueenOfKatweEvent bloggers all across your favorite social media networks.
When will you be watching Queen Of Katwe? I highly recommend you take the family as soon as it is available near you. It's a great reminder that when you feel like an underdog, when it seems there's no way out, being positive is what makes you powerful enough to make your next move. Yeah!
[ela]