I attend a lot of conferences during any given year, mostly because I'm a public speaker and a certified trainer, but also because it's a strategic move for my business, a life-giving experience to me personally, and a wonderful way to find like-minded and like-hearted individuals to call friends and business partners.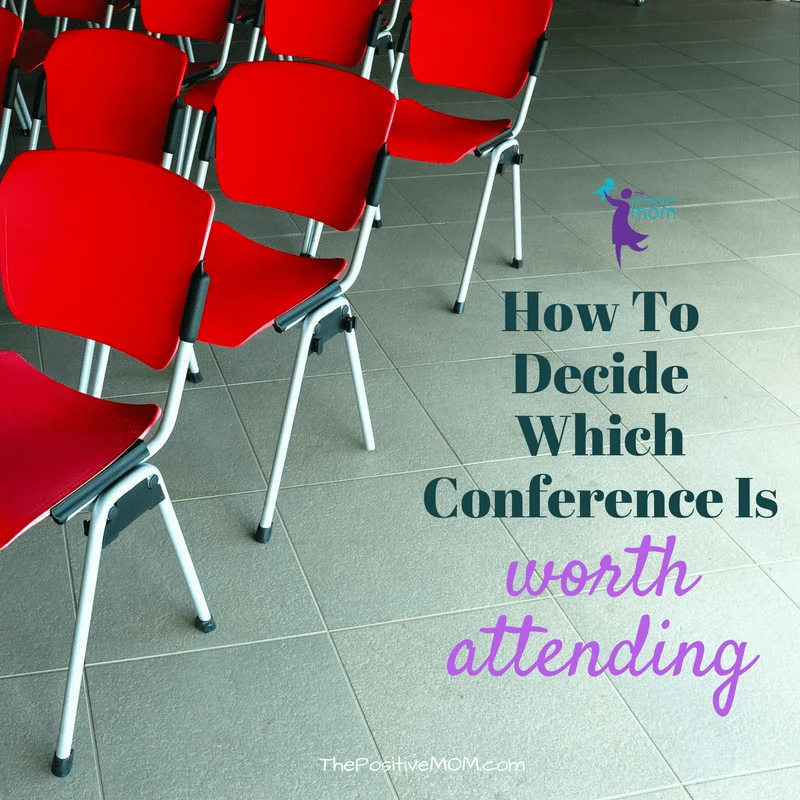 As a mompreneur, I know you understand that attending conferences is beneficial for your personal and business growth, and I've already covered the essentials on how to make the most of attending a live conference. But, how do you know which conference is worth attending? With so many options, it could be a daunting decision, but it doesn't have to be!
Ask yourself three simple questions to sift through the long list and find a great match that will be well worth the time, money, and energy investment:
Who are the conference organizers, vendors, and sponsors?
It's essential to find out whether the conference organizer is someone you admire and respect. If you don't know them well, tweet at them, make a quick phone call, or interact in any other way available so you can gage the chemistry and inquire about the conference's vision straight out of the visionary's mouth.
Whether you are an influencer or entrepreneur, partnering with brands is a wonderful way to create leverage and add value. By attending a conference where compatible brand representatives and decision makers are present, you can connect with them and explore whether it is a fit or not, and how to take the next step toward a mutually beneficial partnership.
Who are the conference speakers?
Naturally, the content is important, because you want it to be relevant to your industry of expertise, however, it is even more essential to be intentional in knowing who is delivering it – and how. Don't just skim the bio; really get to know the speakers, follow, and make a connection well before you get to the conference. And take a pic / selfie when you meet.
If you are an aspiring public speaker, you can learn from expert presenters, and you can also connect with them to see how you can collaborate with one another.
Who will be attending the conference?
One of the byproducts of operating from your God-given gift and standing in your purpose, is that you become surrounded by people who are walking along the same path. And going to conferences in your industry is one sure way to find those people – but you can do your research in advance. Many conferences will disclose their attendee list on their website, you can scan the hashtag for attendees' personal announcements, or see whether someone created an attendees-only Facebook Group or public Twitter List. You'll probably find photos, takeaways, and even testimonials and recaps for the latest conference edition, too!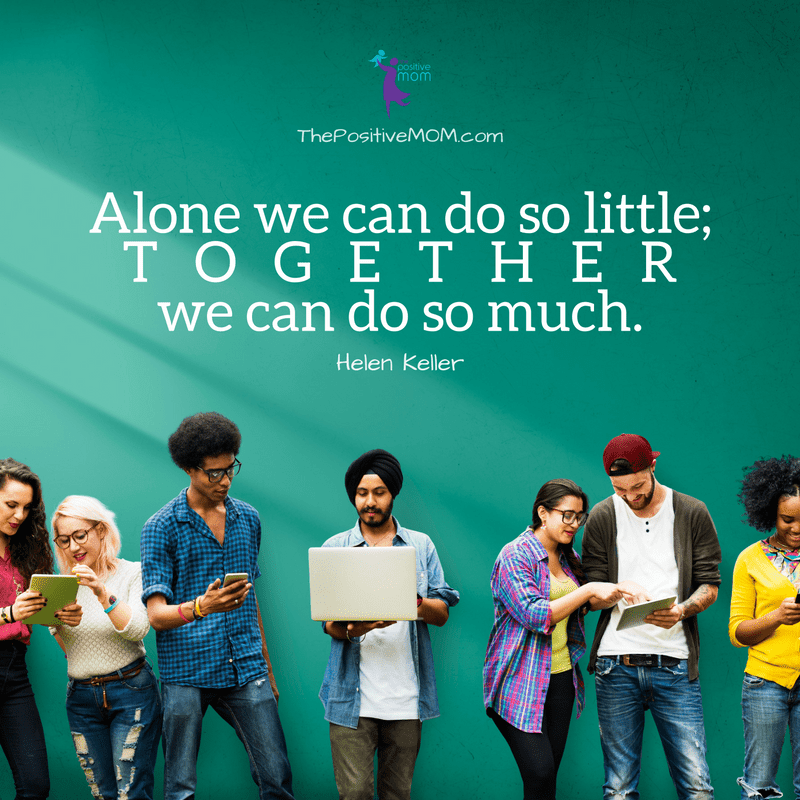 The most value of your conference attendance will be the lasting connections you make with the people attending with you. Like Helen Keller said: "Alone we can do so little; together, we can do so much!"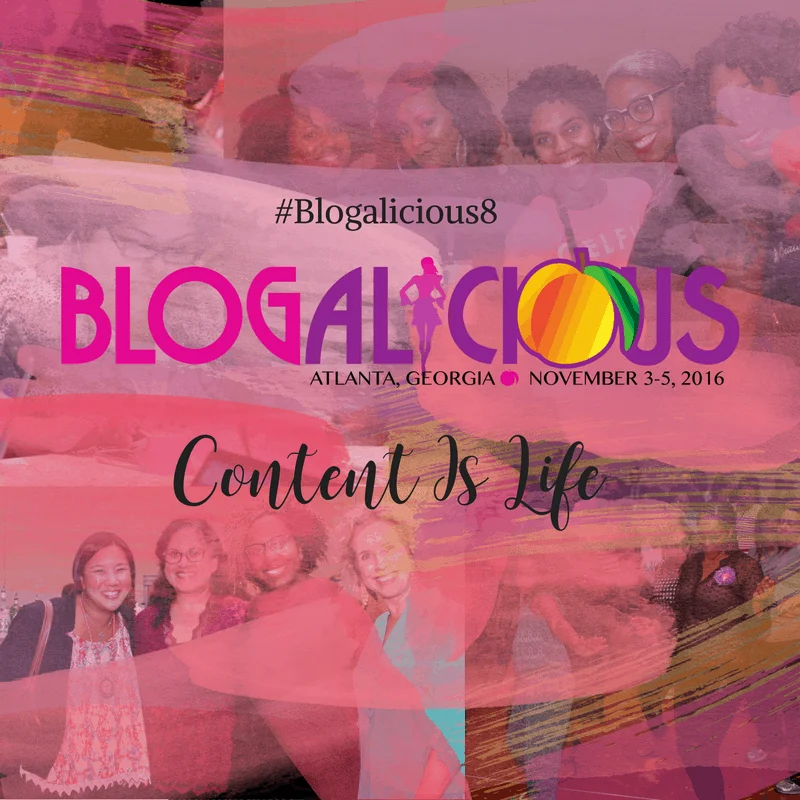 There are some conferences I attend yearly and I make time and space for. One of my favorite gatherings of driven influencers and entrepreneurs is the Blogalicious community. It is a weekend experience that I highly recommend because its culture is phenomenal and the people involved are extraordinary.
The yearly Blogalicious Experience is THE go-to destination for influential multicultural women social media enthusiasts from all over the world to collaborate, connect and uplift one another.
The first time I attended the Blogalicious Conference with my family, I felt home. My daughters, Elisha and Elyssa, were part of the Junior Social Squad (they were 12 and 11 years old at the time) and they learned so much during their volunteering experience.
My presentation at the event was part of the Advanced Marketing Bootcamp, where I taught about using Guerrilla Marketing to add credibility, visibility, and profitability to your business. It was a great experience!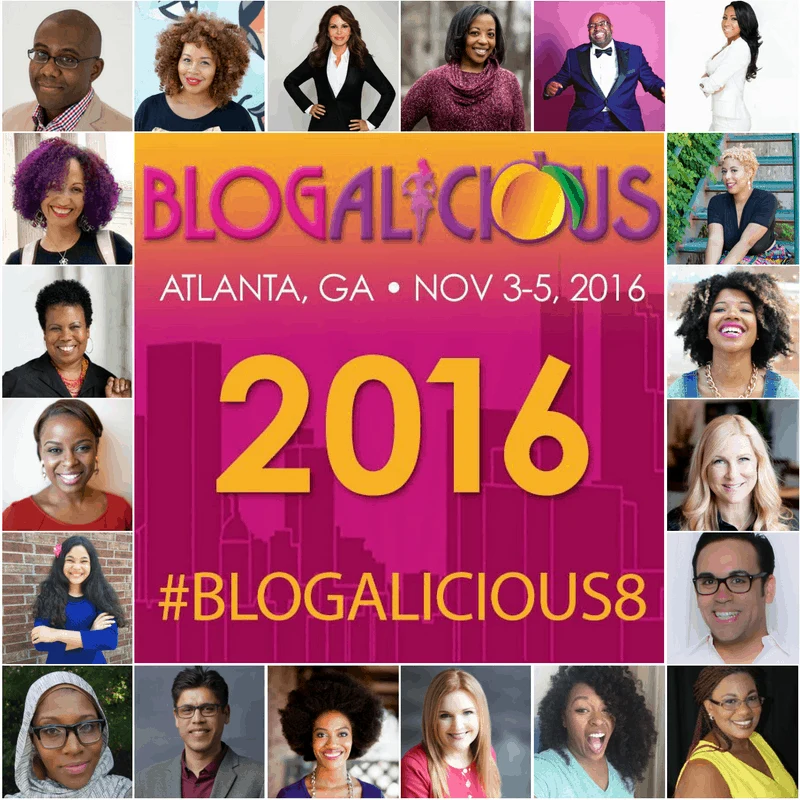 I learned a lot at Blogalicious Weekend because the content is high quality and no-fluff. I connected and created relationships with wonderful brands and agencies. I met wonderful people I love and admire. Some that come to mind are Crafty Chica, Tierra Destiny Reid, Cheryl Wood, Sheila Dowd, Many Ruiz and Angela Sustaita-Ruiz, Yaniris Felipe, , Ana Flores, Vashti Joseph, Danica Kombol, Barbara Jones, and the Blogalicious team: Leticia Barr, Jazzy Jones, Jana Pauldin, and Stacey Ferguson. I couldn't just name them all, so I know I'm leaving some remarkable people out; just wanted to assure you I've met some of my favorite people in this space.


Blogalicious is a powerful event, and the next installment is just around the corner. I am honored to share that I am attending as a Social Media Ambassador for #Blogalicious8!
The deets are as follows:
Conference dates: November 3-5, 2016
Location: Atlanta, GA at the Grand Hyatt Buckhead
Registration site: http://blogalicious.evolero.com/blogalicious-weekend-2016
The conference theme this year is #ContentIsLife … And there is so much in store!
Of course, what I am most looking forward to is a talk by these girls named Elisha and Elyssa Fernandez, speaking during the Breakfast + Content Talks session. They'll be presenting 3 Simple Steps to Be Authentic in your Content. And they just turned 14 and 13! I am such a proud mom. And yes, they are both teenagers now, and do act like teenagers sometimes.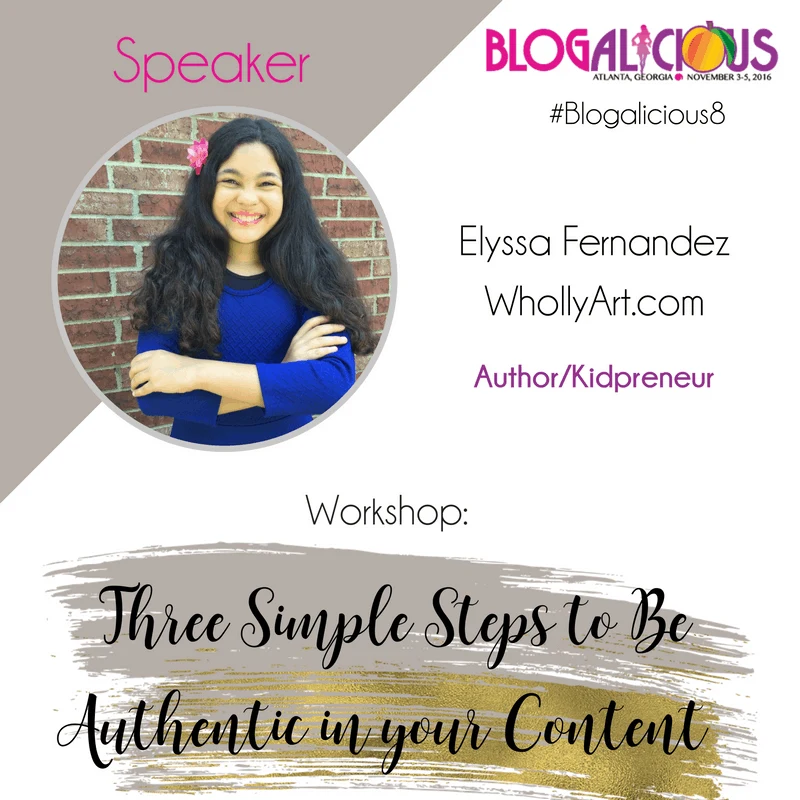 My little ladies will host an empowering, high energy session, where Blogalicious attendees will learn:
– The 3 Ways to Being Authentic On/Off-line
– How to tell your WHY Story to Connect to the Audience
– How to Deal with Critics Easily and Effectively
– Practical Ways to Deeply Connect with your Target Audience
…and more!
"Blogalicious attendees will leave with a clear understanding of why and how they can write authentic content so they can start helping those around them and make a BIG difference in the world!" I love it!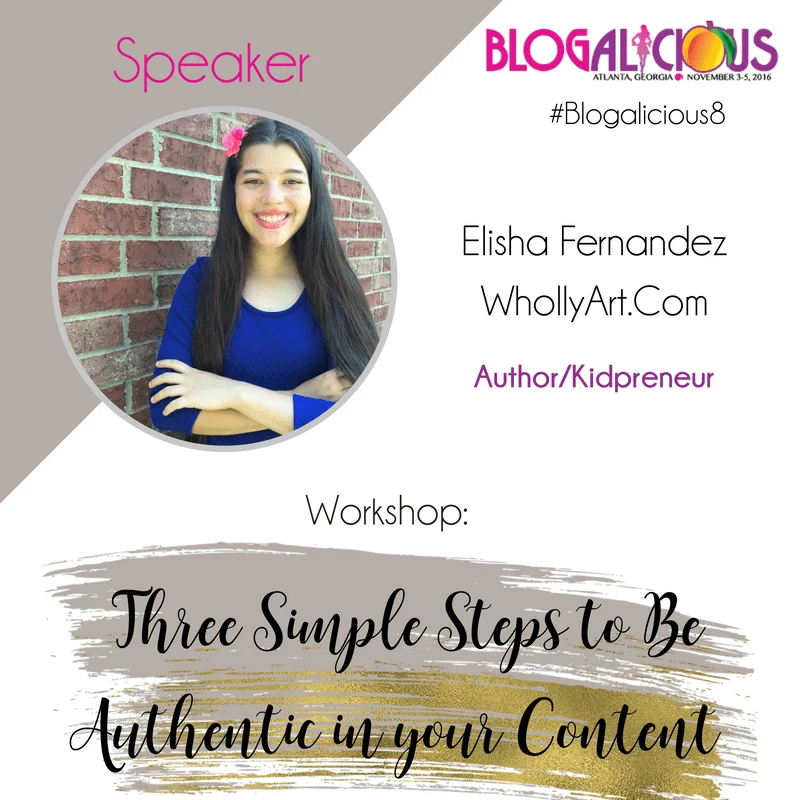 The Perfect Pitch IV Contest is one of my favorite Blogalicious events. The Perfect Pitch is presented by Wells Fargo, and it gives small business owners attending Blogalicious8 an opportunity to pitch their business in front of a panel of experts for a chance to win $5000 and other prizes to support their businesses. Guess who's one of the judges? Yup, I am! I'm so honored to have been chosen to serve in this capacity!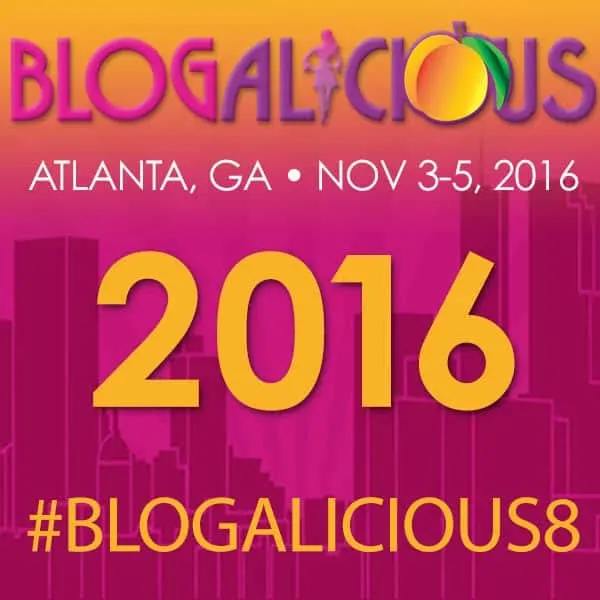 As a professed Dove® fan, I definitely won't miss the #SpeakBeautiful Partner Content Conversation presented by Dove. We'll be chatting about how social media bombards women and girls with messages that can be hurtful and destructive to their self-esteem and confidence.
This empowering conversation will focus on using self-acceptance, so it is in complete alignment with my personal mission!
Another amazing event I'm looking for is the "I'm Judging You" (aff link) Conversation and Book Signing with New York Times Bestselling Author Luvvie Ajayi and Stacey Ferguson. I'll be bringing my copy of "I'm Judging You" for Luvvie to sign, so make sure you get your copy as soon as you register for Blogalicious8.
I am stoked about the last two months of 2016 and everything that I have going on, because, the way I see it, you'll start 2017 as strong as you end 2016.
As you plan your next conference to attend, look into Blogalicious8. Get ready to make the most out of it and get ready to see your business soar.
I'll be sharing lots of Blogalicious goodness, so stay tuned and follow along using #Blogalicious8 and #ContentIsLife, as well as my Social Media Ambassador hashtag #SMAB8.
How do you decide which conference is worth attending? I look forward to hearing about what qualities or results you look for in a conference in the comments below. See you at Blogalicious? 😉
[ela]