I've been sharing so many amazing memories from my latest Disney press event in Los Angeles. This week, Disney*PIXAR's Coco finally opens in theaters in the USA and I'm so excited for everyone to see the film and be inspired by its themes of life, tradition and family love.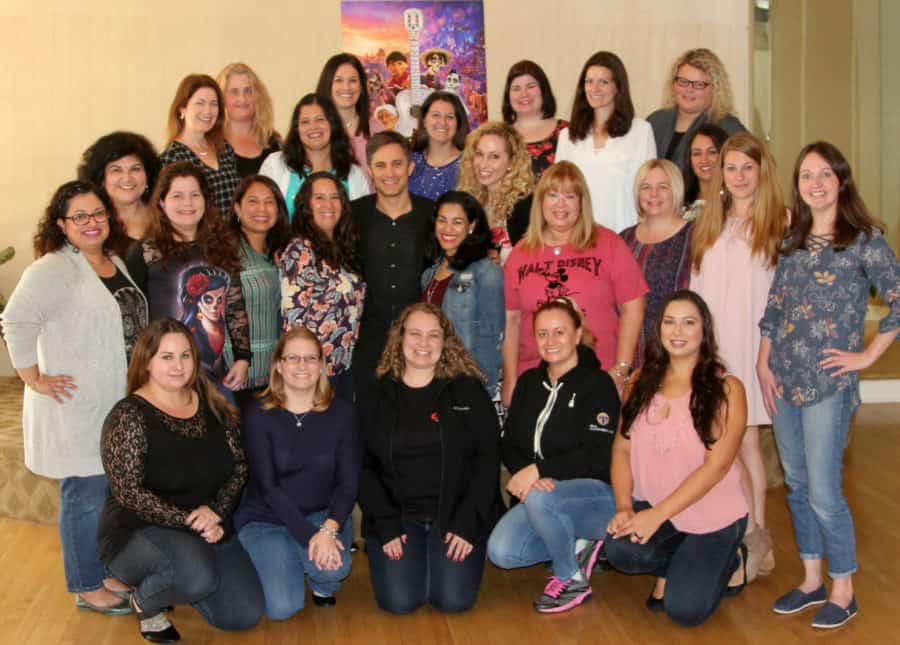 One of the highlights of the event (there were many!) was interviewing Gael García Bernal. Latinas fell in love with him in his telenovelas and the film Y tu mamá también and Amores Perros. His crossover films include Babel, and now he is the voice of Héctor, a character that joins Miguel in his journey through the Land of the Dead, voicing both the Spanish and the English version of the film.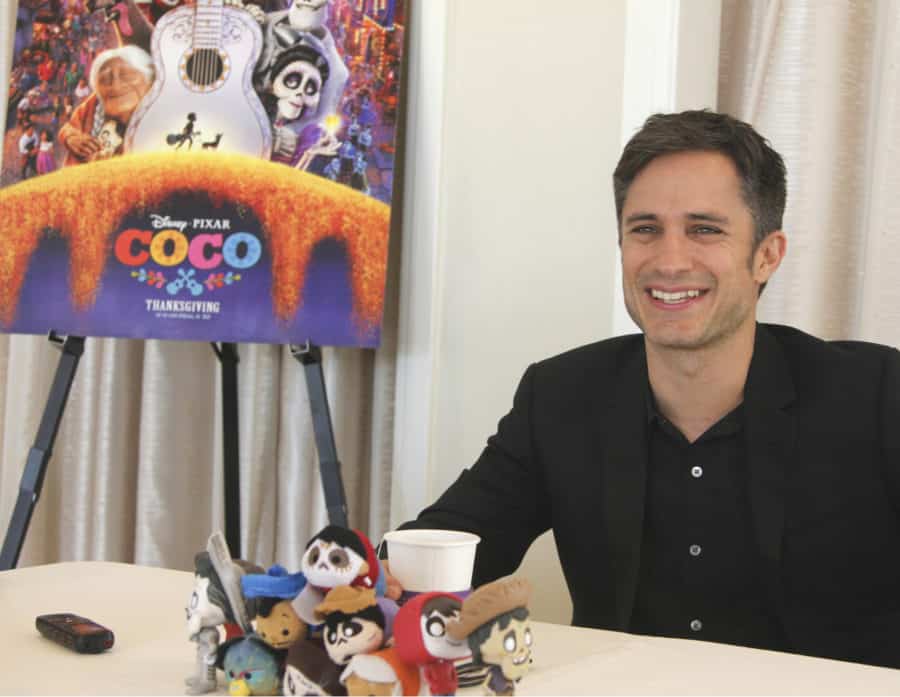 Accepting the role of Héctor in Coco was an easy decision for this Mexican superstar. He received an e-mail from Pixar and he was excited!
Of course I want to be in it!  I went into a meeting with Lee (Unkrich), Adrian (de Molina) and Darla (K. Anderson)… they told me what the movie was about… because there was no script at that point, still.
He told us how the Coco filmmakers animated an interview he did on Chelsea Lately in January of 2013, to make it seem like Héctor was being interviewed by Chelsea Handler. Héctor has a lot of Gael García Bernal's mannerisms because Pixar constructs the character from the voice actor's expression on camera.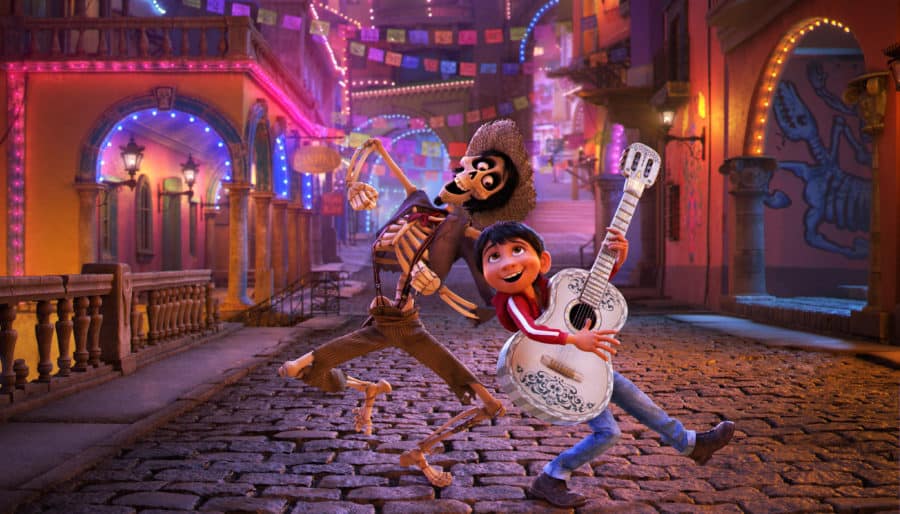 He is definitely a great fit for this beautiful film that brings the beauty of Mexico to the world:
It was daunting (in) the fact that I had to sing, but I liked the challenge of it… Coming from Guadalajara you know,  I think that's why we are able to do those shouts (mariachi gritos) because… hey, if you're not from there it's very difficult to do it!
Gael García Bernal also said the Coco filmmakers were very kind and they brought his daughter, Libertad, a Finding Dory toy when they first met.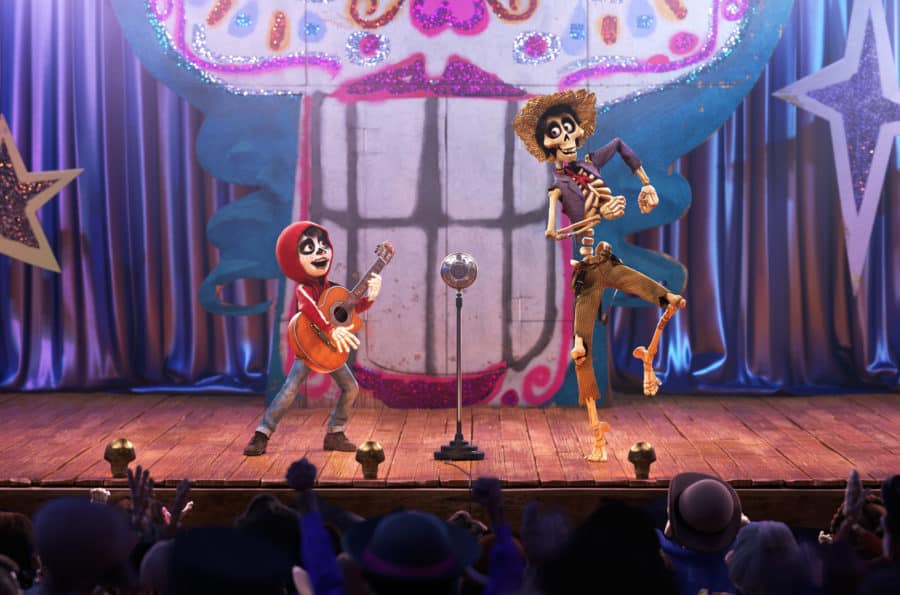 She plays an essential part in the film, so this made the film extra special for Gael García Bernal, something he feels lucky to do – to love his job and what he gets to experience.

This is is gonna be something that my daughter one day will see when she's, I don't know, sixty. And it will be really, really fun to her to remember and to hear ourselves there, and it was such a great opportunity. What a gift … and with such a beautiful movie!
I feel the same way he does in that I get to live amazing experience with my daughters because of the work I do. I also resonated with his focus on the footprint and the mark we not only leave in our families, to our loved ones, but also to the world at large.
Disney*PIXAR's Coco is about heritage, identity, and honoring those whose shoulders we stand on, and it was very fitting when Gael García Bernal confessed that he doesn't embrace all the aspects of seizing your moment.
I think (the notion of seizing the moment) has been one of the most damaging aspects of western society because it has made us burn the forests that we have in front of us, it has made us live the now as if there was no tomorrow. ( Life ) is not a rush, life is more a craft… it's built little by little and seizing the moment sometimes makes you fall into trap that it is now or never. And there are moments (in which]) it is now or never but you know when that is, it's not that there's a rule that you have to follow that path.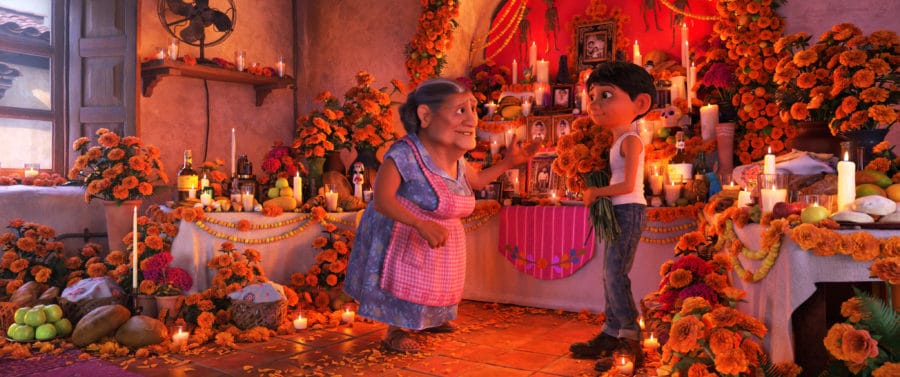 It is not just about seizing the moment, living in the now, but we need to know that there is a future… We're existentialist beings… it's much more engaging to answer the question of 'who you want to be?' than 'who you are.'
I got chills of every kind when Gael García Bernal was saying all that, because while it's true that we must follow our dreams and engage in the moment, we definitely must ponder on what ripple effect our choices will have.
They say you choose your choices but you don't choose the consequences of your choices, unless you deeply ponder what those consequences will be, that is. There is a balance that must be found in honoring your past, living in the present, and owning your future. I call this having an eternal perspective, and it is certainly a way of living that is more reflective and at a higher level of consciousness.
This is why you must see Disney•Pixar's "Coco" this week! It opens on November 22 in theaters in the US, so get your tickets NOW via Fandango and Atom.
Gael García Bernal saw the English film for the first time in the USA the day of the premiere, but he had attended the world premiere in Morelia, Mexico already.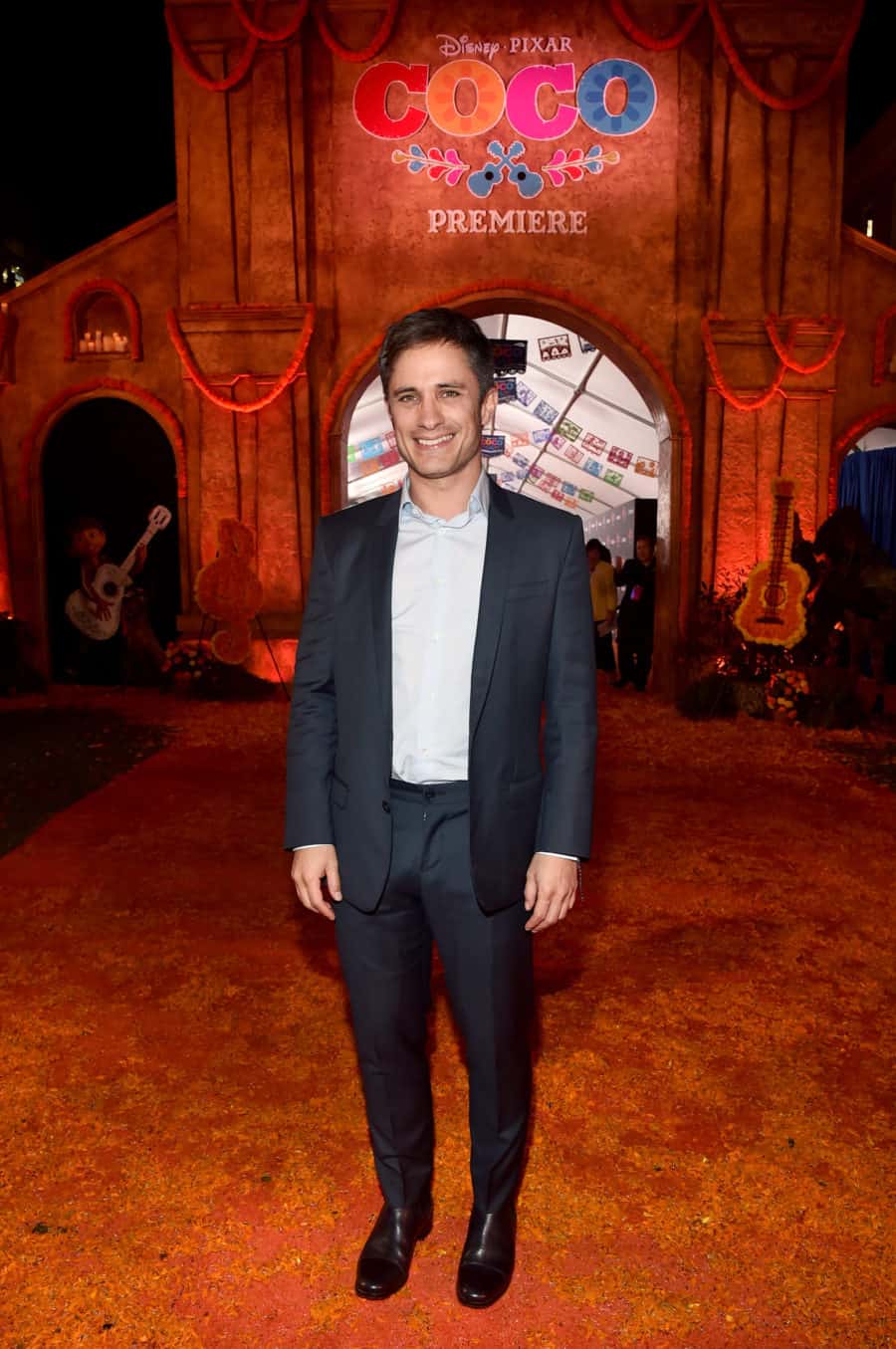 He mentioned how the audience reaction was pretty much the same in both countries and he loves the way the film depicts El Día de los Muertos celebration, because it is a part of who he is.

It is something that I feel so lucky to have been born with that… the memory, the stories, the storytelling, the tradition behind it.
Gael García Bernal loved that the Disney*Pixar filmmakers "grabbed little aspects from each region in Mexico" because everyone celebrates it a little differently:

(Coco) shows the complexity of a tradition that is incredibly deep and incredibly profound and necessary. Because ultimately this reflection leads you to be a better human being, leads you to be a better, to build a better society, leads you to build a better future as well to live life in a much more essential way… to wonder what happens and how do we keep the memory alive, how do we keep people alive with their memories, you know, with stories…
Gael García Bernal expressed his gratitude to us that the celebrations seem more alive today because of the movie release.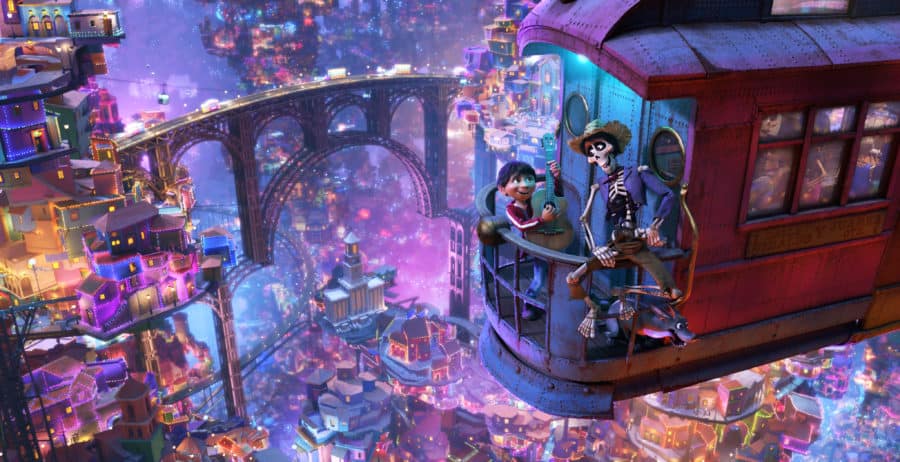 And I feel that Coco will inspire people all over the world to appreciate where they come from, follow their dreams, and make the world a better place for those who are yet to come.
I am so excited that Disney*Pixar is sharing these messages with our little ones. You will LOVE the movie, and you will also be able to use it as a tool to have deep conversations with your little ones that they will forever remember.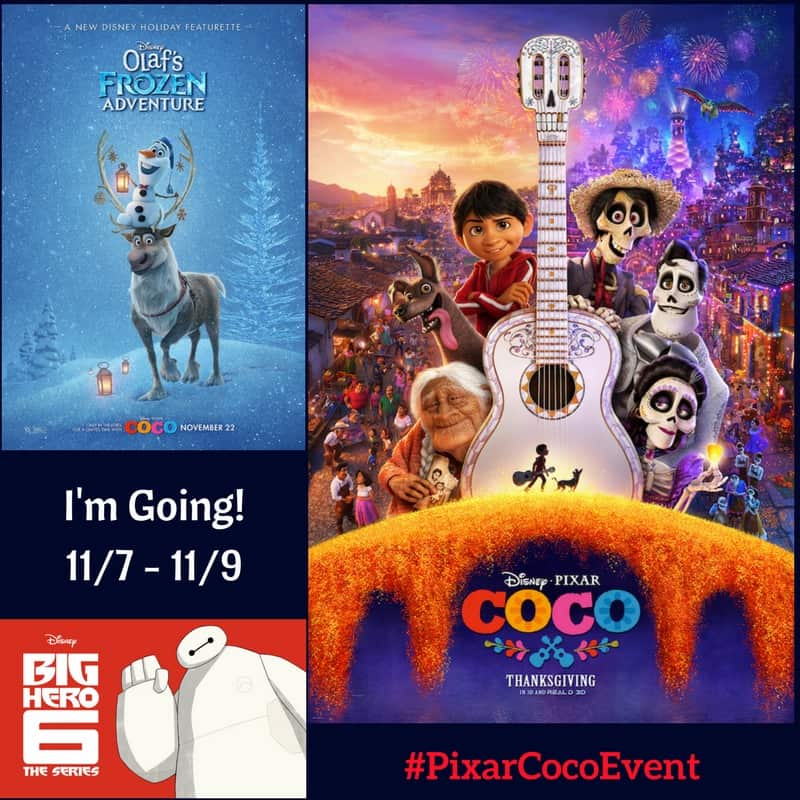 Make sure to follow along with me on social media using #PixarCocoEvent for more interviews with the Disney•Pixar's "Coco" cast and filmmakers, as well as more from Olaf's Frozen Adventure, #ABCTVEvent, and Big Hero 6 The Series. Check out http://movies.disney.com/coco, Hashtag: #PixarCoco, Pixar Coco Facebook, Pixar Coco Twitter and Pixar Coco Instagram, too!
How do you live in the now while creating a better future? I'm excited to hear how you find the balance in the comments below.

© Elayna Fernández ~ The Positive MOM
Interview photos by Silvia Martinez | Red Carpet pictures courtesy of Disney