This is part of a sponsored campaign with DiMe Media and Buena Vista Home Entertainment. However, all opinions expressed are my own.
As I sip on my ginger tea and look around, I feel a deep sense of gratitude, joy, and fulfillment. I feel blessed to be where I am: alive, surrounded by people I love, embarked on a journey to live in alignment with what I know to be my purpose. I love my life because I have built it on my own terms and I am successful by my own definition.
Looking back, I know that every brick was built on the foundation of mi fe (my faith). The certainty that all works together for good and the belief that I am a daughter of God, guided me through each step, giving me the inspiration I needed to move forward.
Mi fe es mi inspiración! Every moment of every day.
Mi historia (my personal story) includes the afflictions of extreme poverty, the excruciating pain of abuse, the sorrow that comes from a broken family, the trauma of a humiliating abduction, the uncertainty of being in a coma for 8 days, and the challenges and heartbreak of becoming a young single mother with no resources, and no support, to raise two little girls in a foreign country.
Have you ever experienced physical challenges, financial setbacks, difficulties with personal relationships, emotional trials, or struggles with self-worth?
I recently had the opportunity to watch the Disney film McFarland USA with mi familia (my family) and I've been reflecting – and crying – a lot since. It is one of those movies that reminds you where you come from and inspire you to keep going where you want to go. It is a true account of events that, like my life, tells of how through struggle we can develop great strength.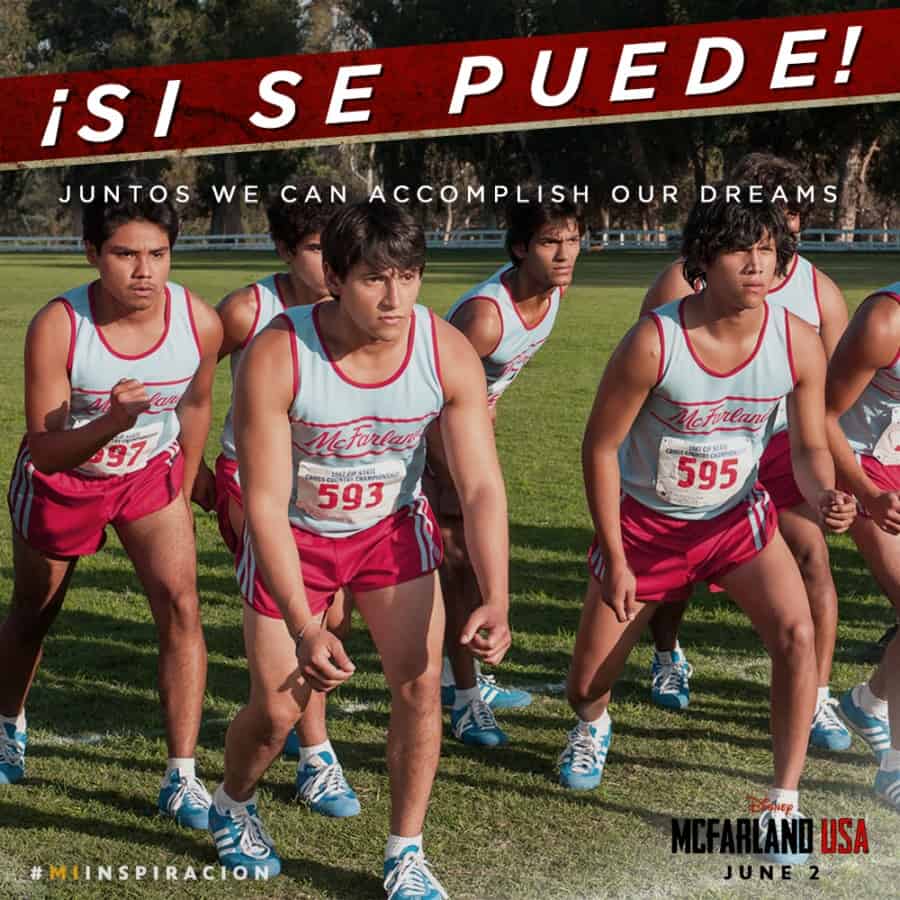 Based on the true story of a 1987 cross country team from predominantly Mexican-American McFarland High School, in McFarland, California, the film stars Kevin Costner as coach Jim White, who leads the team to win a state championship through mentoring and motivating these unlikely athletes to become winners beyond sportsmanship. [click here for a video of the Latino cast telling their stories!]
This película (or film), as all of the Disney's movies we've watched, is a great teaching tool for my daughters. Almost in awe, they've heard of my casita (or little home) and how the tin roof would detach and blow away during hurricanes. It fascinates them that I had to walk several kilometers to fetch water or to get a book to read, and that most of mami's juguetes (toys) came from the trash.
My little girls have also read of Joseph, Job, Daniel and many Bible stories that demonstrate immovable faith and absolute assurance that there is purpose in one's pain.
#McFarlandUSA tells a beautiful story of dedication, perseverance, and self-discipline, of times, people, and places my husband and daughters can relate to. Isn't it marvelous that though we can be strengthened through struggle, we can also be strengthened through stories?
[Tweet "We can be strengthened through struggle, and we can be strengthened through stories."]
Mi abuelo (my grandpa), who was quite the masterful storyteller, taught me that personal growth is the intended outcome of what we feel to be tragedies in the moment, and that in time, God would reveal the answer to our "Why's" amidst our suffering. He encouraged us to embody our last name, Guerrero, which means warrior.
In my cultura (culture) we are also taught that each morning we wake up to new obstacles in our path and we must meet them with a gracious attitude.
Mi papi (my daddy) always says:
"Al mal tiempo, buena cara!" (or… when times are bad, put on a good face) and
"La esperanza es lo ultimo que se pierde!" (as if to say, if you've got hope, you've got everything…keep the hope).
And many times, I've felt hopeless, and what is worst, I've felt worthless. Yet each time, with more intensity, my faith helped me see la luz (the light) and remember mi identidad (my identity).
McFarland USA illustrates this principle extremely accurately. It is a heartwarming movie that proves that champions can come from anywhere and what it takes to achieve your goals, in spite of your humble beginnings. Si se puede! (Yes, we can!)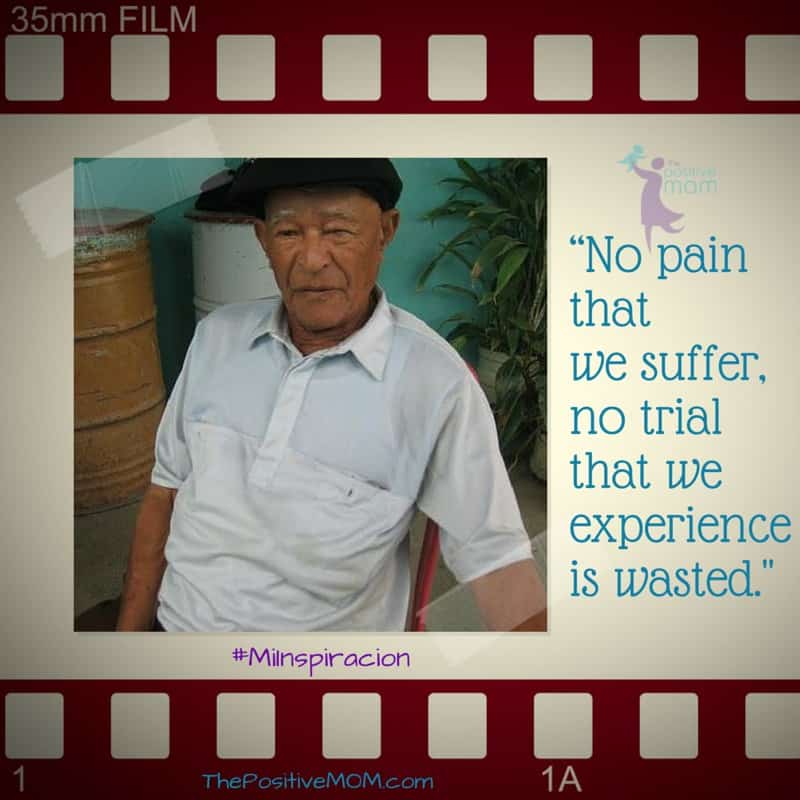 As Orson F. Whitney eloquently said: "No pain that we suffer, no trial that we experience is wasted." As you learn to endure (and embrace) the problems, the pressures, and the pain of life as opportunities, you can become stronger and wiser and gain greater peace.
Three of the most important lessons I've learned through the defining moments along my journey are clearly depicted in Disney's McFarland USA:
Accept responsibility for your choices ~

I always say that "choices create circumstances" and we can create a different reality as we master our thoughts, our feelings, our emotions, and our actions.

Have faith in yourself ~

You have EVERYTHING within you to be, do, and have what you most desire. And when in doubt, make sure you're surrounded by people who can remind you of your potential.

Stay committed! ~

They say of a goal that "if you're persistent, you'll get it, and if you're consistent, you'll keep it." Struggle does not mean failure, the only failure is giving up.
[Tweet "What's hard is losing when you haven't done enough. #McFarlandUSA #MiInspiracion"]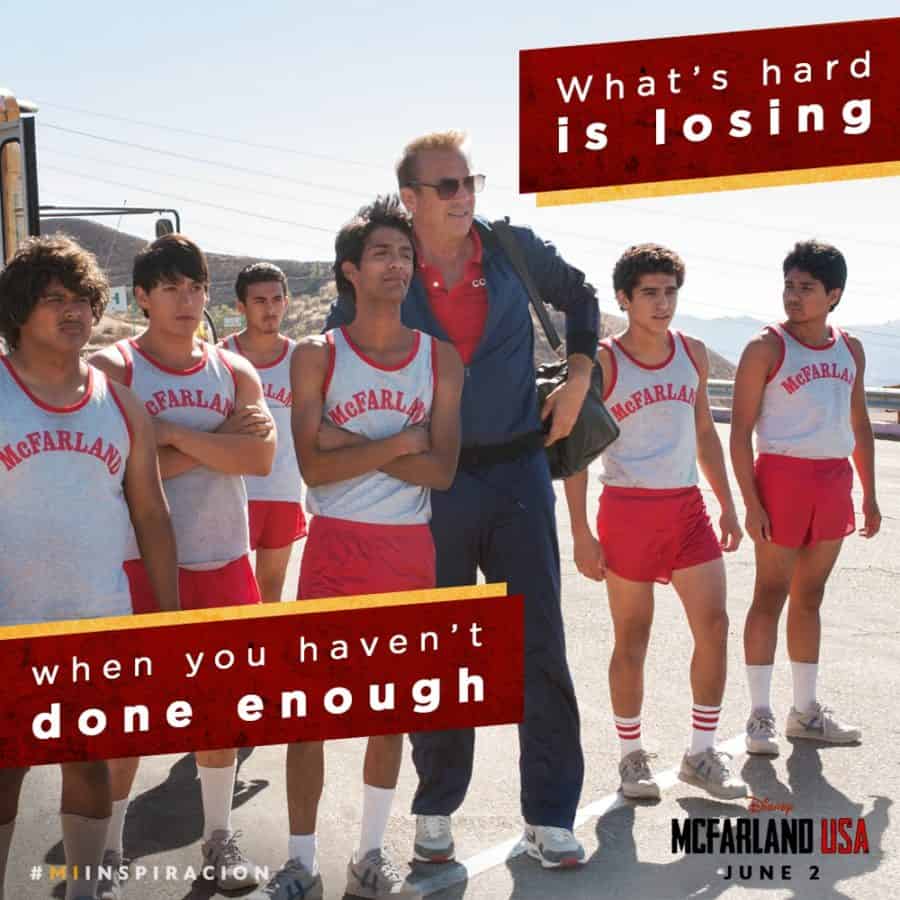 Just like the boys of McFarland High, each of us as moms must face the obstacle filled race with indomitable will. Mi fe is what gives me the stamina to push forward and conquer the high hills that exhaust me. My faith has allowed me to turn my once upon a time into my happily ever after…
[Tweet "Personal responsibility + faith + commitment = success #McFarlandUSA #MiInspiracion"]
On my deathbed, I would like to make mi abuelo y mi papi proud and be able to quote Paul in the New Testament:
"I have fought a good fight, I have finished my course, I have kept the faith: 2 Timothy 4:7 (KJV)
And I want to become the abuela (grandmother) that inspires the generations of my posterity that are yet to come. That's #MiInspiracion ~ the power of LEGACY.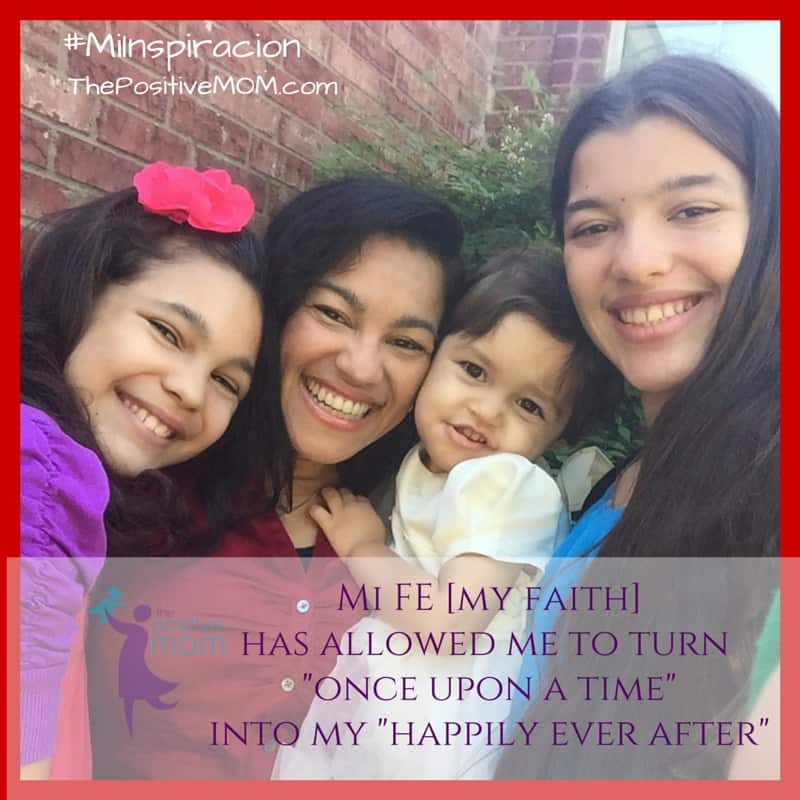 Your strength lies in your struggle; you are who we are because you made it through the failure, the fear, the rejection, the judgment, the anger, the loss, the sadness, the mistakes, and the stresses of yesterday. Torturous adversity often precedes gratifying achievement…. just think about your precious babies: before you could see their glorious face, you had to endure the pain of the miraculous birthing process.
#McFarlandUSA is available now on Blu-ray, Digital HD & Disney Movies Anywhere. When you watch it as a family, you will laugh, learn, and love it together… you will be inspired! What inspires you to be your best? Share your motivación (what motivates you) with us in the comments- and sign up to win your own personal copy of #McFarlandUSA.
Disclosure: No purchase necessary. Void where prohibited. Giveaway ends June 8th. Sole Sponsor: ThePositiveMOM.com. The prize was provided to me by Buena Vista Home Entertainment and I have been paid to blog and promote the film. Buena Vista Home Entertainment is not a sponsor, administrator, or involved in any other way with this giveaway. All opinions expressed in the post are my own. I am disclosing this in accordance with the Federal Trade Commission's 16 CFR, Part 255 'Guides Concerning the Use of Endorsements and Testimonials in Advertising.'"
[ela]