I can't believe I'm actually writing about MY experience attending the AVENGERS: INFINITY WAR global premiere. I am still processing all the emotions from watching the movie (which comes out April 27, so you can finally see it and process along with me) and being in the same room with the cast and filmmakers.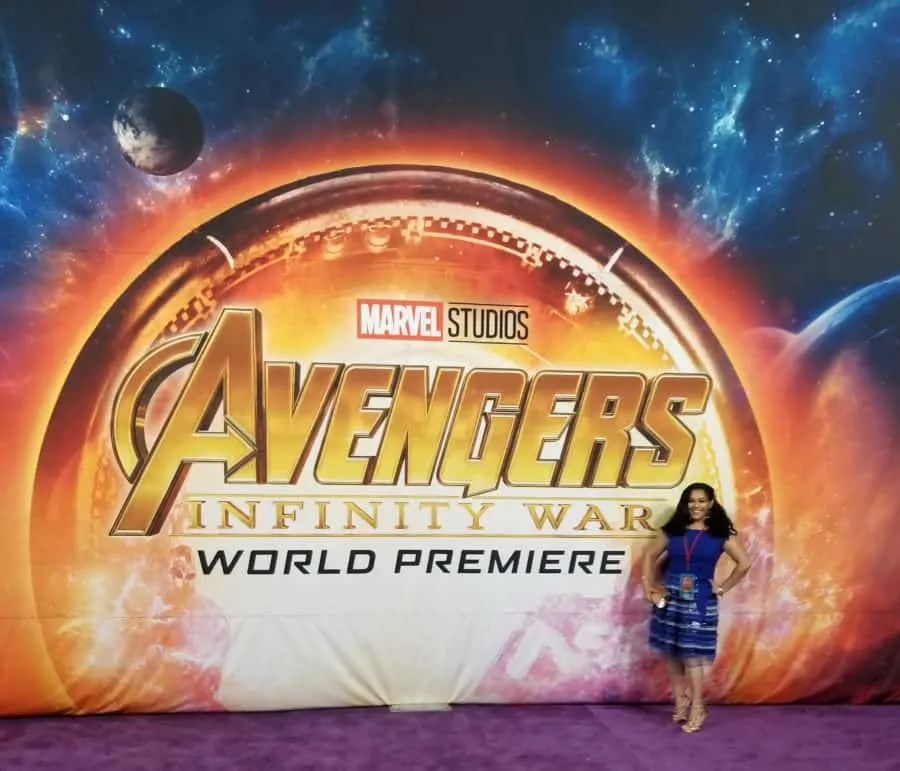 Our favorite Avengers assembled in a purple carpet, in honor of super-villain Thanos, stretched almost the entire block! Purple is my favorite color and also the color for Nebula, one of my favorite characters in the Marvel Cinematic Universe.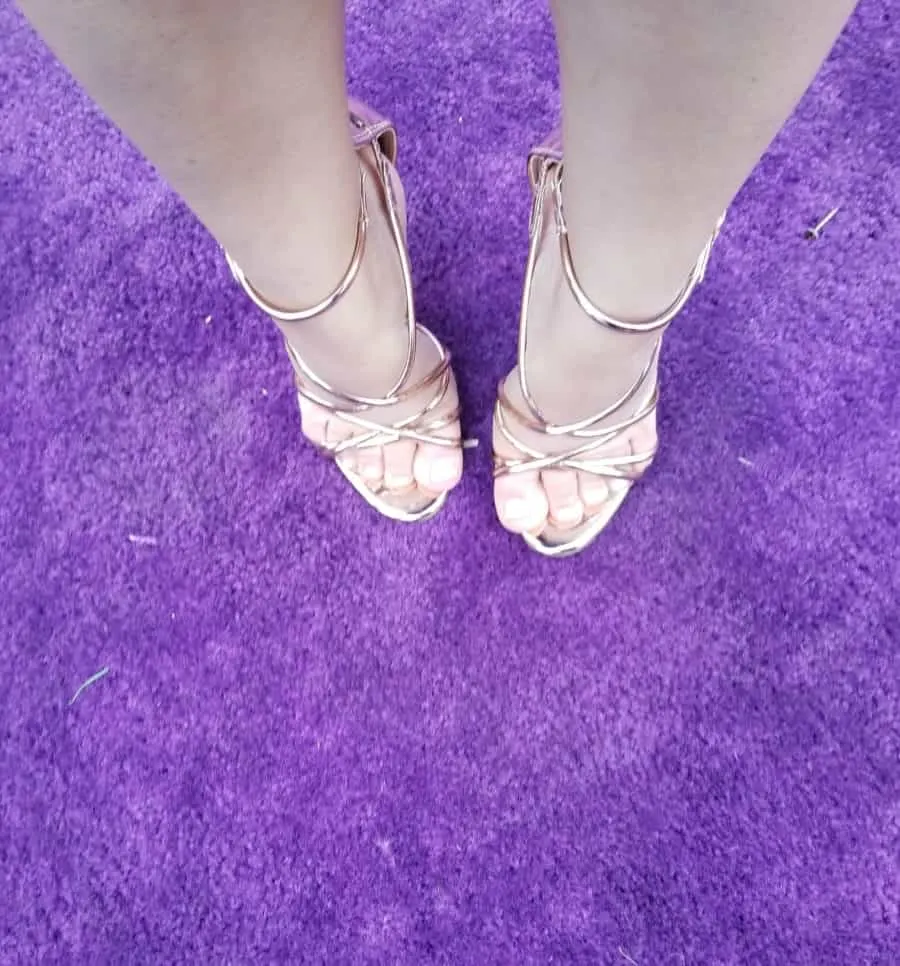 There were costumes and other memorabilia from the Marvel Cinematic Universe, 10 years in the making, featuring our favorite heroes from Iron Man The Incredible Hulk, Iron Man 2, Thor, Captain America: The First Avenger, Marvel's The Avengers, Iron Man 3, Thor: The Dark World, Captain America: The Winter Soldier, Guardians of the Galaxy, Avengers: Age of Ultron, Ant-Man, Captain America: Civil War, Doctor Strange, Spider-man: Homecoming,Guardians of the Galaxy: Volume 2, Thor: Ragnarok, and Black Panther.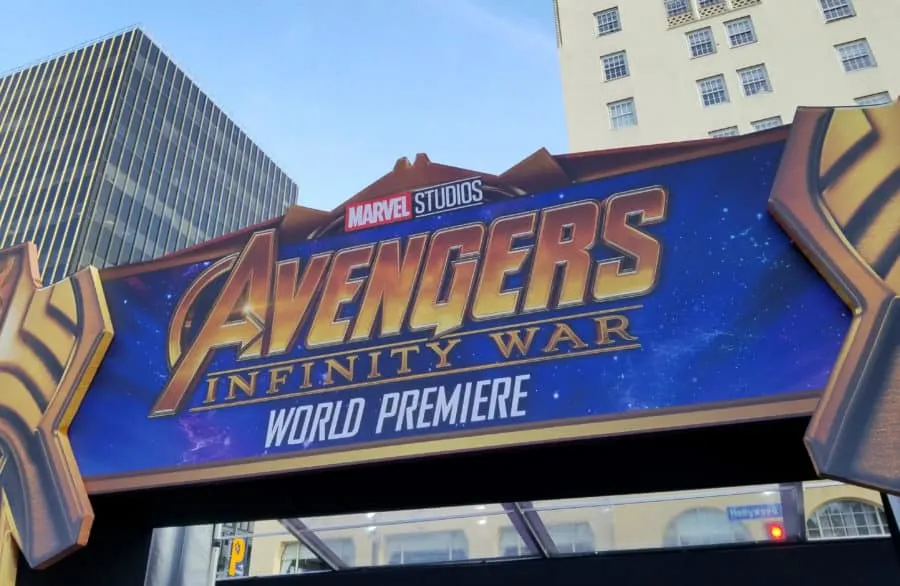 There were fans everywhere and some were cosplaying their favorite MCU characters and cheering on as their favorite actors walked by in all their glamour and glory. It was my very first MARVEL event so I was overwhelmed with the how spectacular everything was.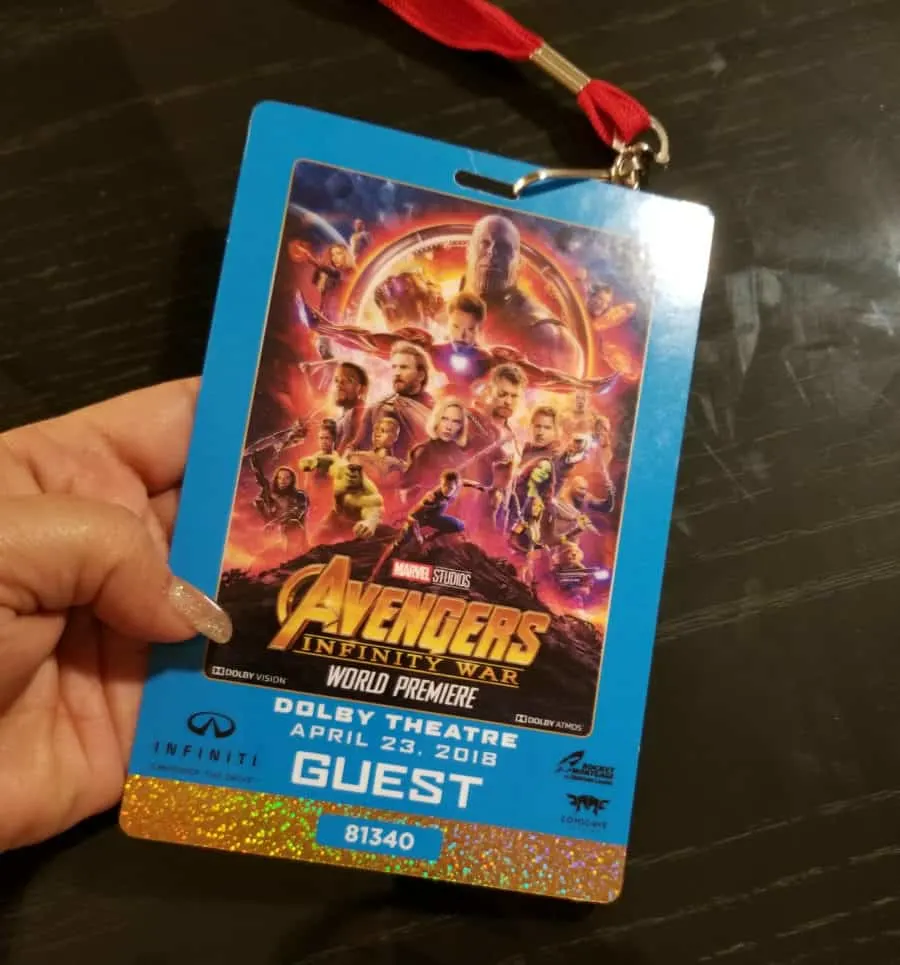 We had exactly an hour to get ready for the big event. I had been disappointed that my dress of choice didn't work out, but ended up loving my new dress. It felt really fun and comfy, which comes in handy when you feel bloated!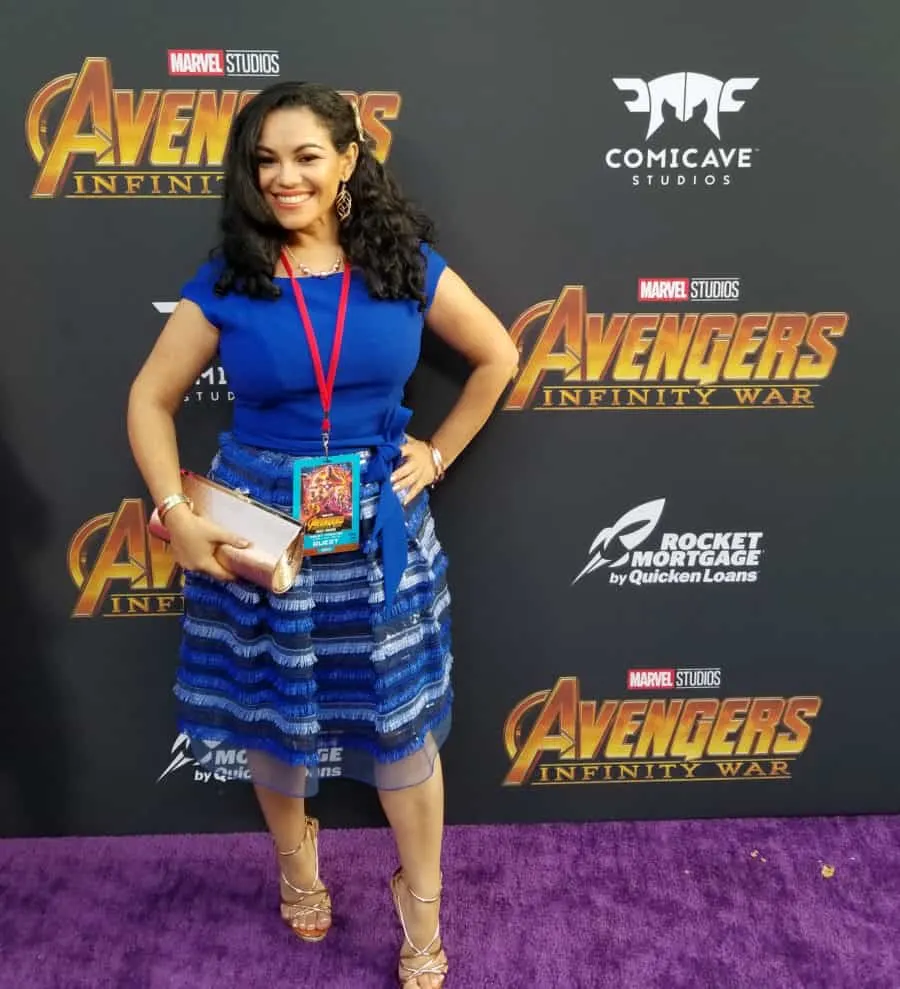 I had my make up done to match my rose gold shoes, clutch and accessories. It was flawless and I felt really pretty and confident walking among the A-list celebrities in attendance.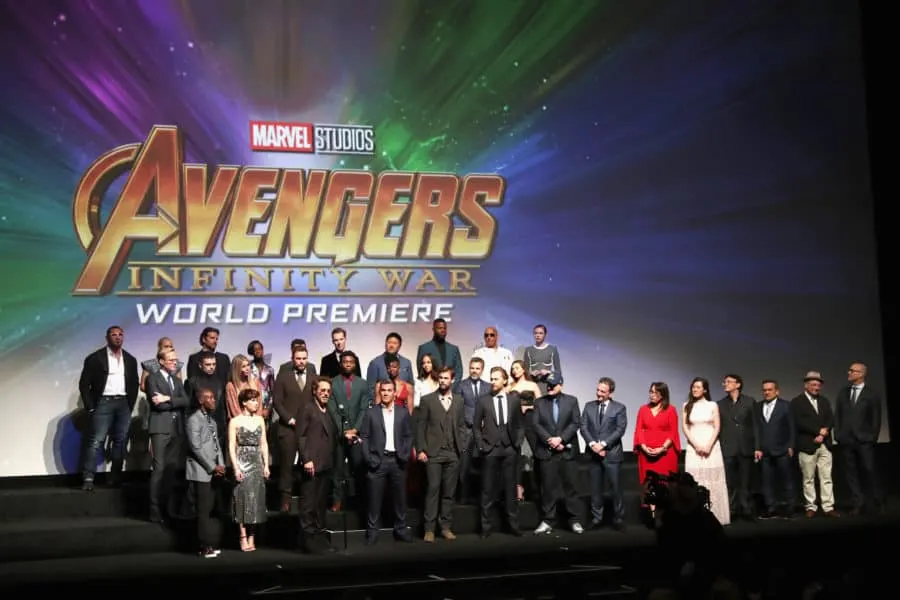 There were three movie theater showings for Global Premiere for Marvel Studios Avengers: Infinity War: Dolby Theatre, El Capitan Theatre, and the TLC Chinese Theatre.
The global premiere took place on April 23, 2018 in Hollywood, California, and I was at the Dolby Theater, front row, just a few feet away from cast members Dave Bautista, Pom Klementieff, Bradley Cooper, Letitia Wright, Tom Holland, Benedict Cumberbatch, Benedict Wong, Winston Duke, Vin Diesel, Karen Gillan, Paul Bettany, Sebastian Stan, Gwyneth Paltrow, Chris Pratt, Chadwick Boseman, Danai Gurira,Zoe Saldana, Mark Ruffalo, Elizabeth Olsen, Don Cheadle, Scarlett Johansson, Robert Downey Jr., Josh Brolin, Chris Hemsworth, Tom Hiddleston, as well as the Russo Brothers, Kevin Feige, and the amazing Victoria Alonso!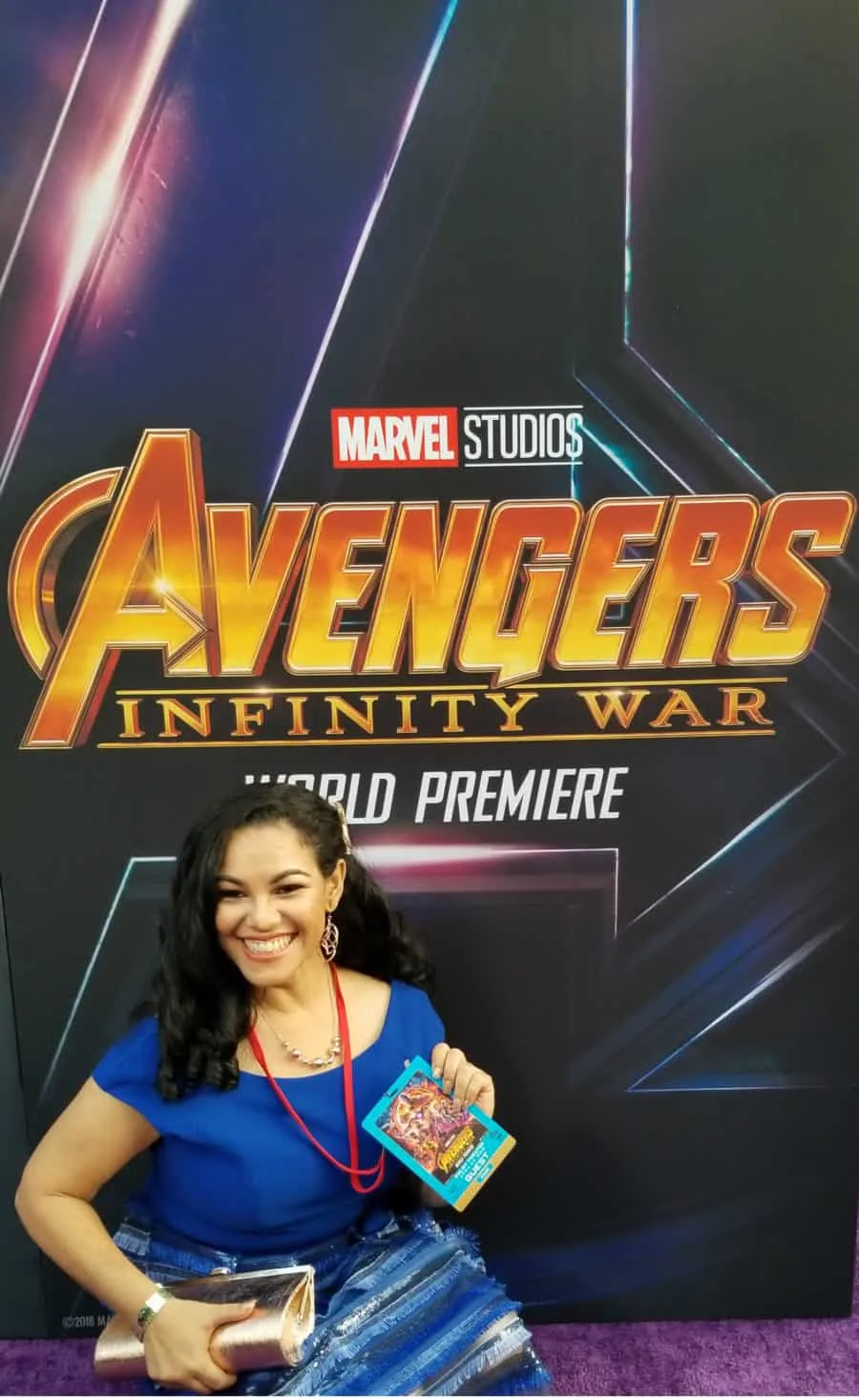 In the theater, I was just a few seats away from Chadwick Boseman, Laetitia Wright, Paul Rudd, Jon Favreau, Sean Gunn, and Paul Bettany with gorgeous wife Jennifer Connelly.
The energy in the room was unreal, especially as they started to introduce the cast to the stage. I cannot believe I was present in this moment and I was blessed to share it with some of my favorite people (and to make security guards smile, too lol).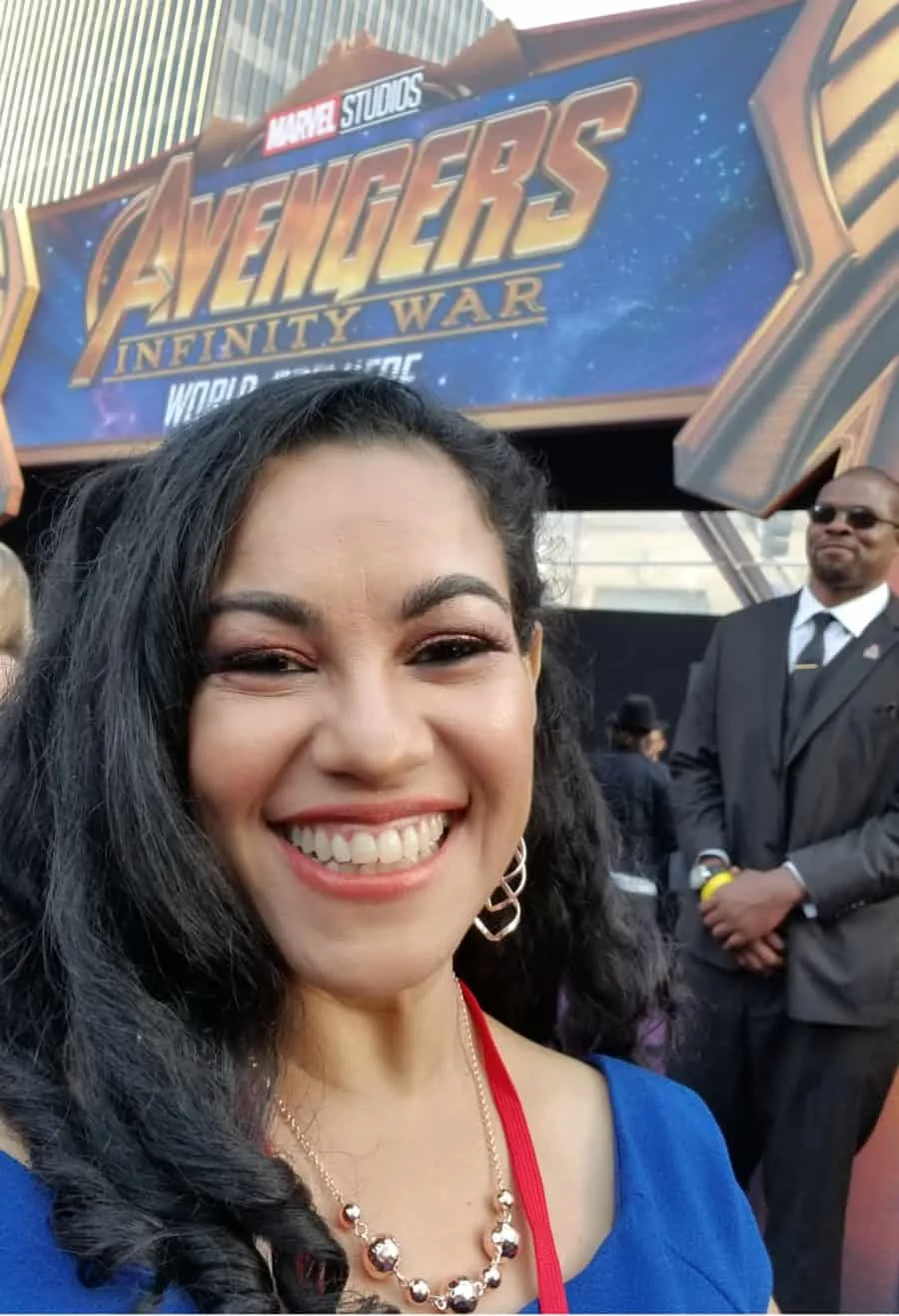 In his introduction speech, Robert Downey Jr. talked about his 10-year journey with MARVEL, he called the Marvel Cinematic Universe "an isolated incident in the history of Hollywood." I got chills and shed a tear or two, especially when he talked about his past of "dependency, depravity, and despair …"
It is evident that our MARVEL heroes are a family and we have a lot to learn from their collaboration.
None of us are in competition with each other. We are all competing for each other — and for you.
I loved how he said that when you become a big star, "it is meaningless, unless you use that to achieve something higher."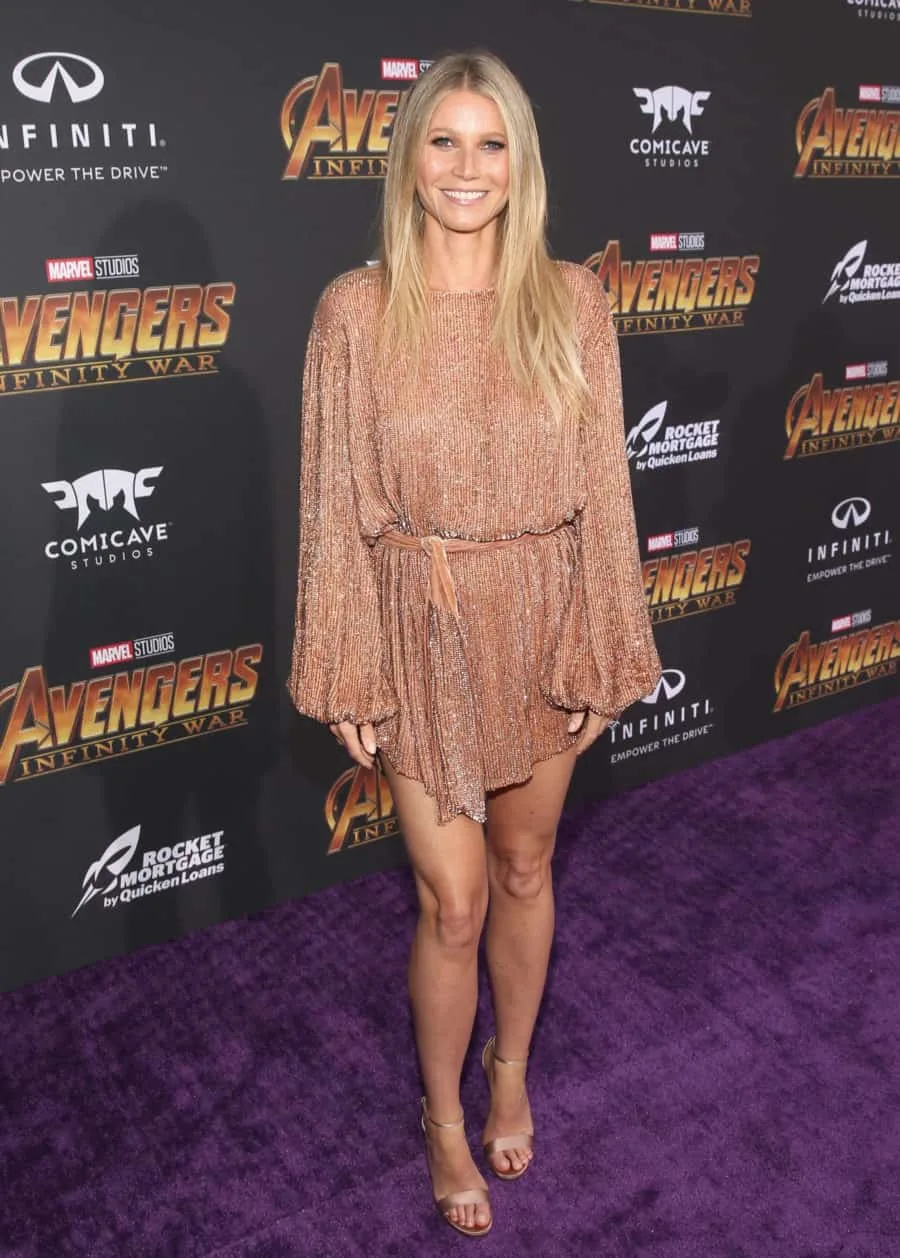 Robert Downey Jr. talked his walk when he congratulated MARVEL because now "half a directing team is female," referring to Anna Bowden and Ryan Fleck, who are directing Captain Marvel, which debuts Brie Larsen as the first MCU film with a female hero early next year.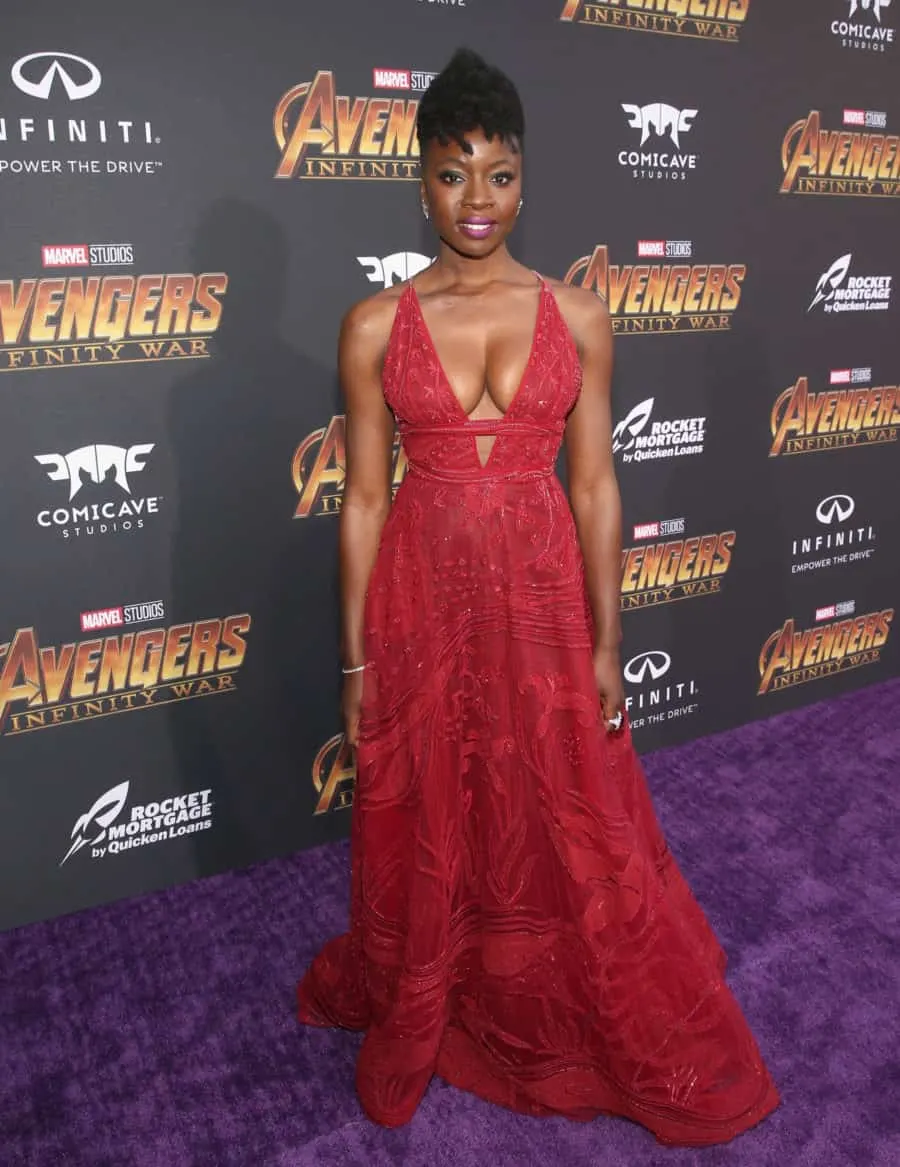 Making movies is so taxing that it's clearly a woman's job. It's essentially gestation. But we don't know how to do that. By the way, Wakanda forever!
You know how passionate I am about equality, diversity, inclusion, and quality representation, so to hear this message during such an important event in cinematic history clearly was meaningful to me.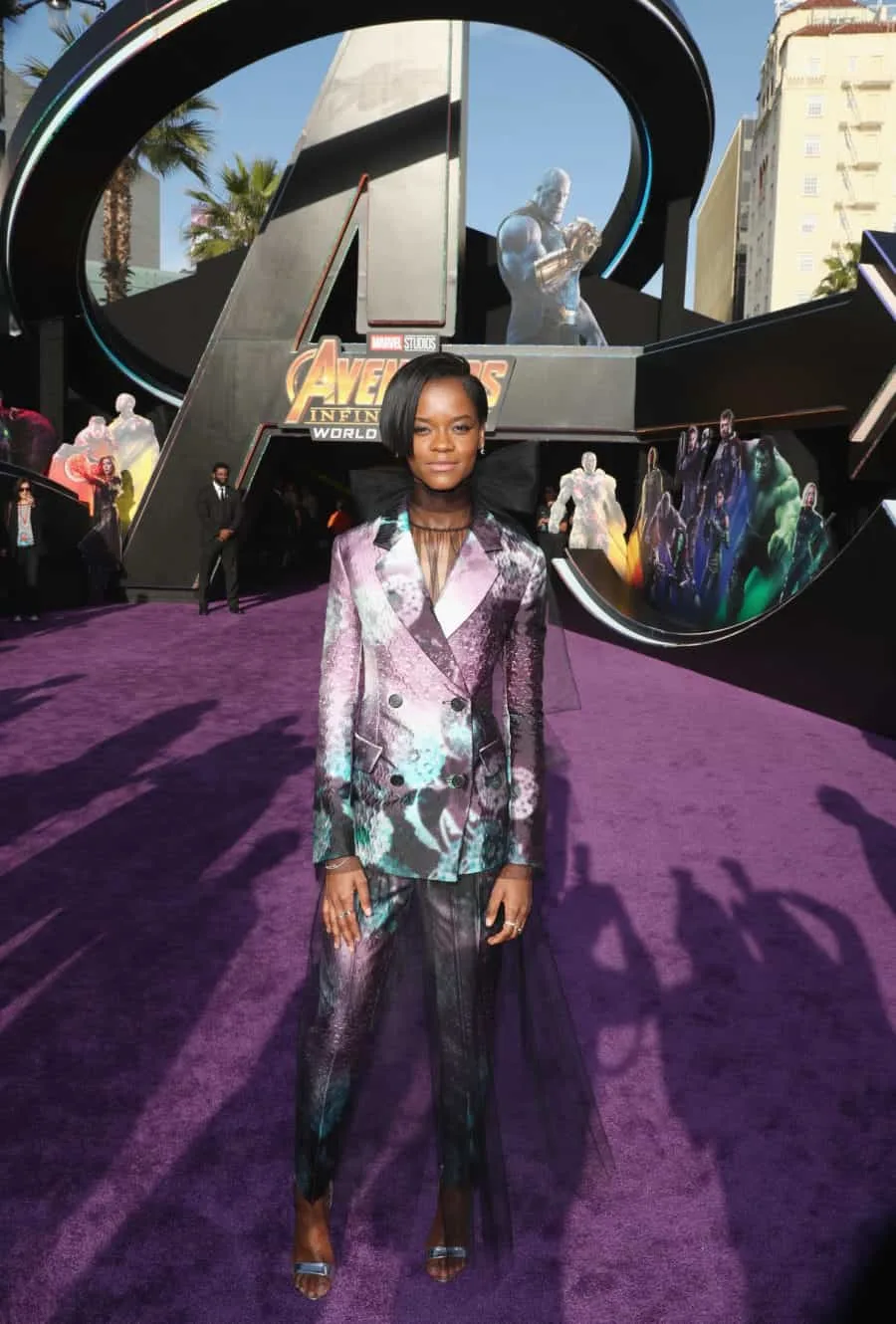 "It's all about fighting for equality. The whole idea is to make space for others to succeed, and exceed our expectations."
Robert Downey Jr. joked that this was probably the best speech ever written, but I actually agree. It was funny, heartfelt, and real.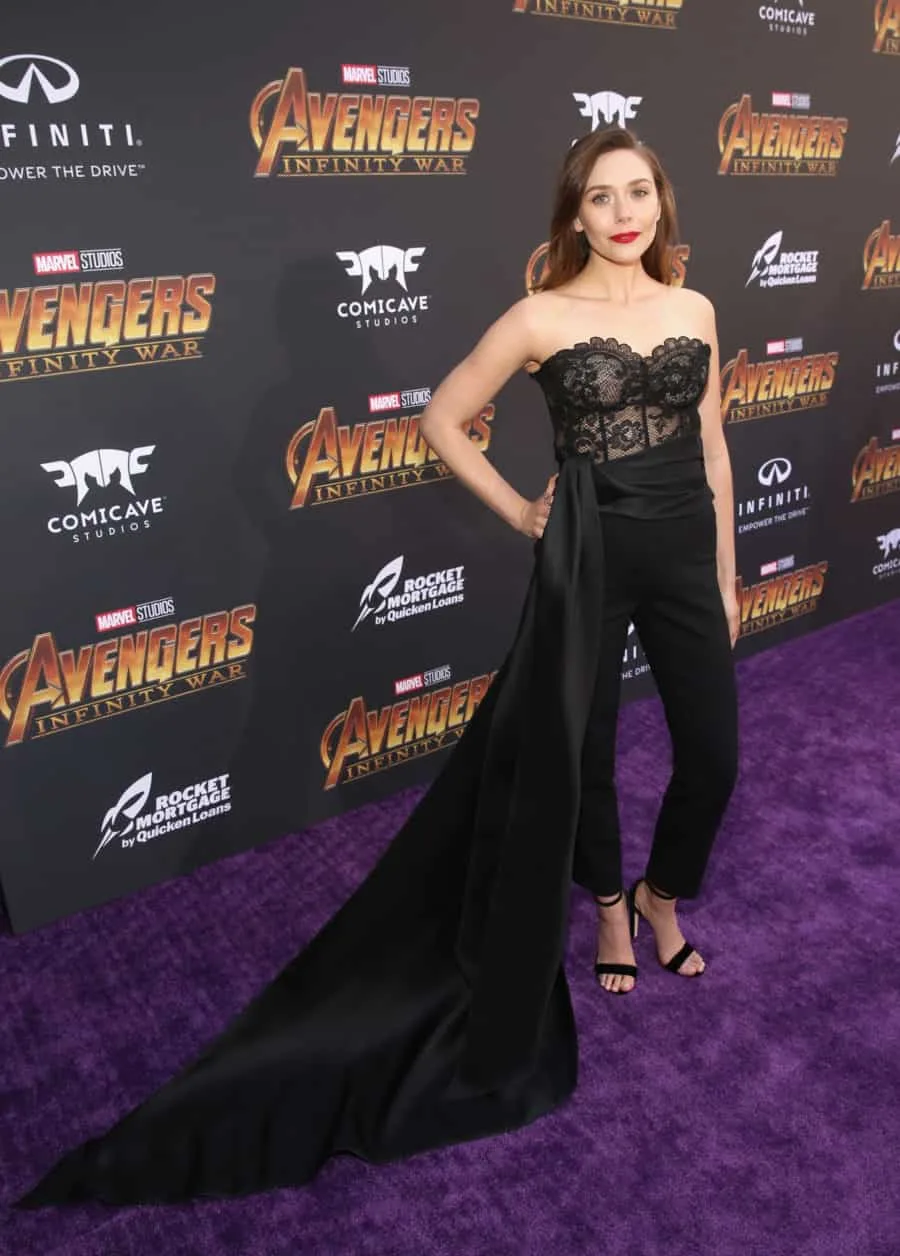 These movies are inviting us to surrender and love and be of service. They are metaphors for how our world should be — or could be one day, if we fight for it.
I just got teary thinking of this and I never thought I'd be one to thank God for waterproof mascara, but I guess we can all, using our own diversity, strive to become avengers in our own life, fighting for the causes that most matter to us.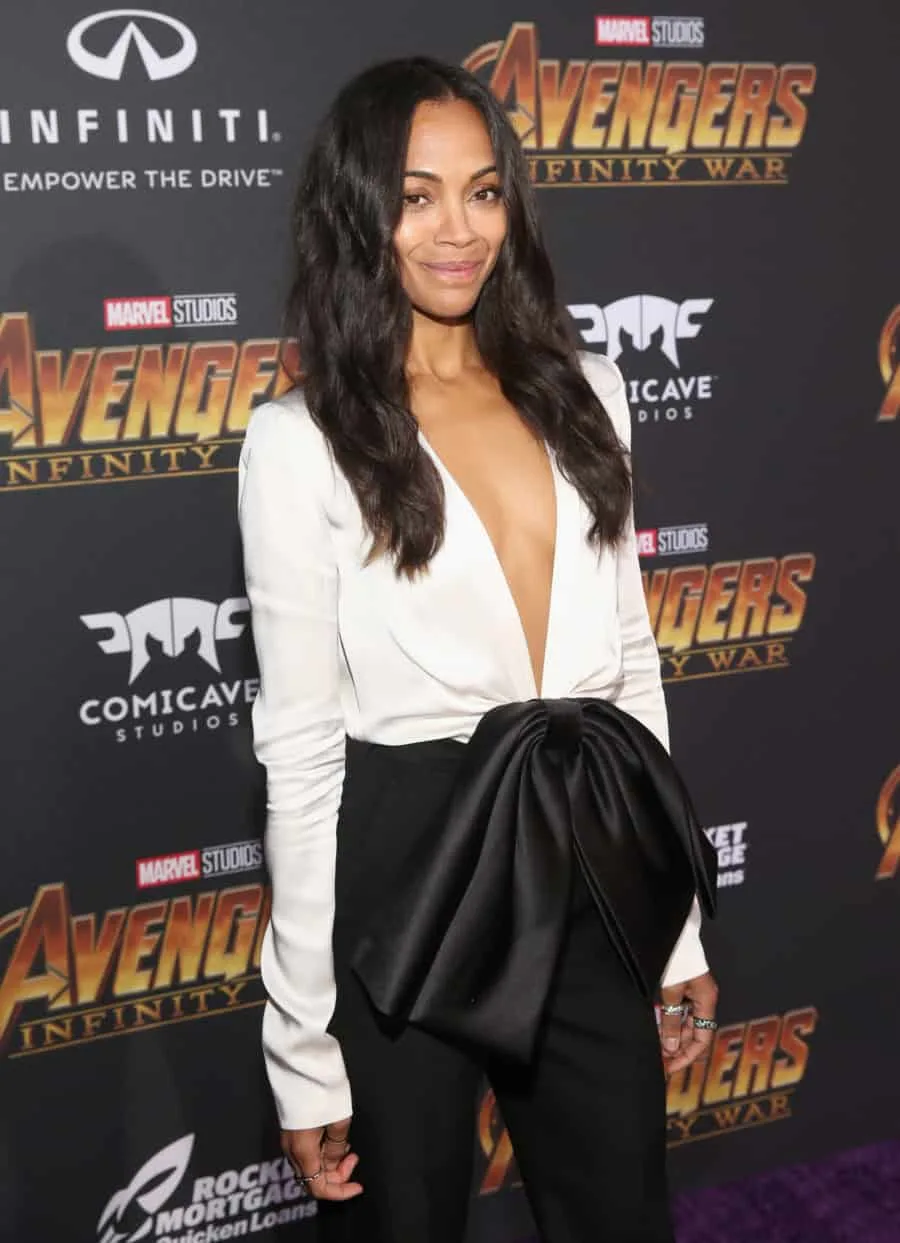 Walking this purple carpet became even more special after hearing Robert Downey Jr.'s speech, because I walked it with powerful women of diverse colors and backgrounds, all playing powerful roles, and knowing that my little girls will appreciate what they're wearing but will want to grow up to be what they represent.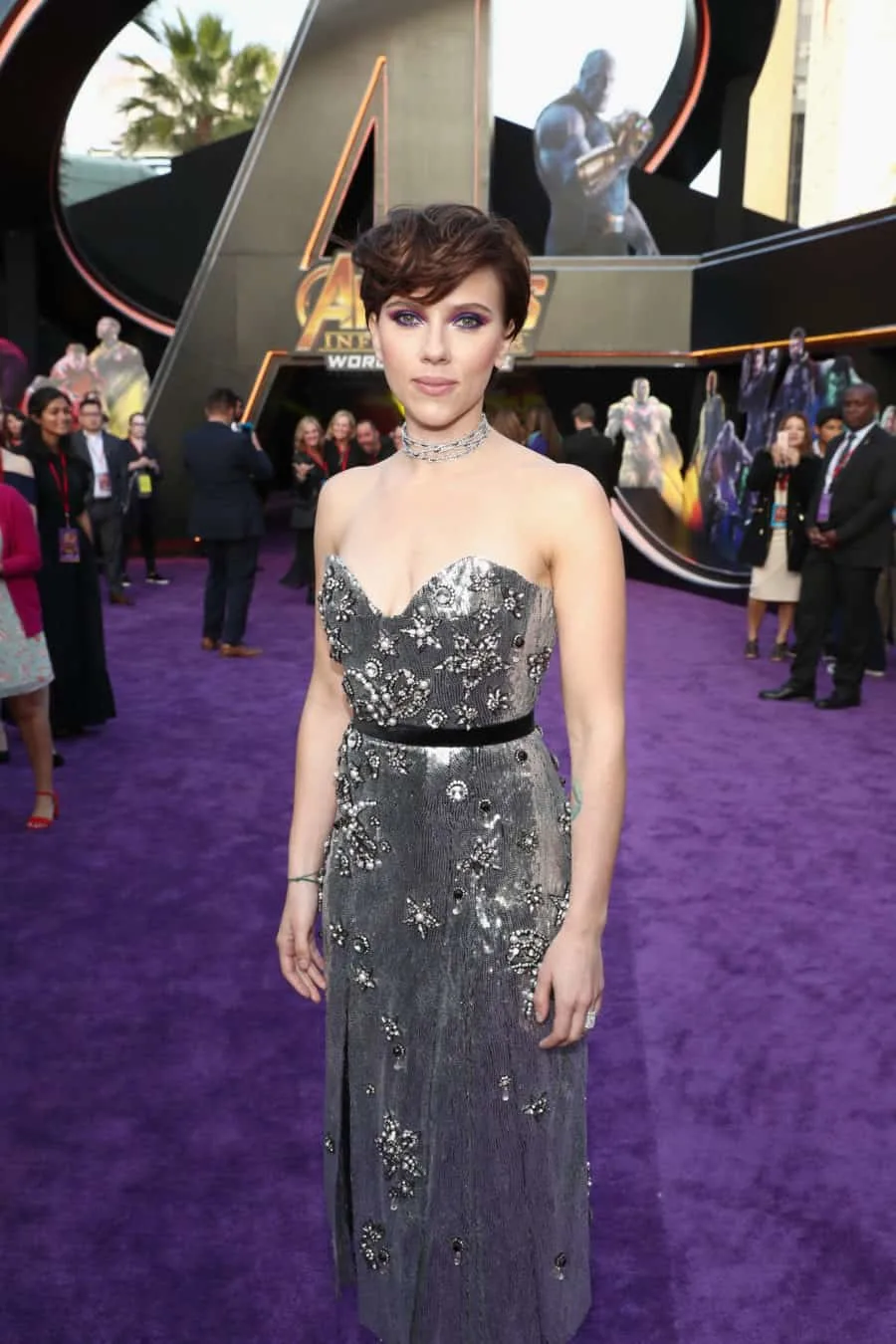 The movie was absolutely epic. It's a lot to take in in so many ways. But having accepted Robert Downey Jr.'s challenge to see it as a metaphor for life, it gave me a renewed sense of purpose to find my powers and use them to protect, defend, and fight for what is precious to me. Check out my spoiler-free review of AVENGERS: INFINITY WAR here for more about the film.
As I left the theater, I walked side by side with Scarlett Johansson, who made public debut with boyfriend Colin Jost, from "Saturday Night Live." She is so petite and gorgeous and the two of them were adorable.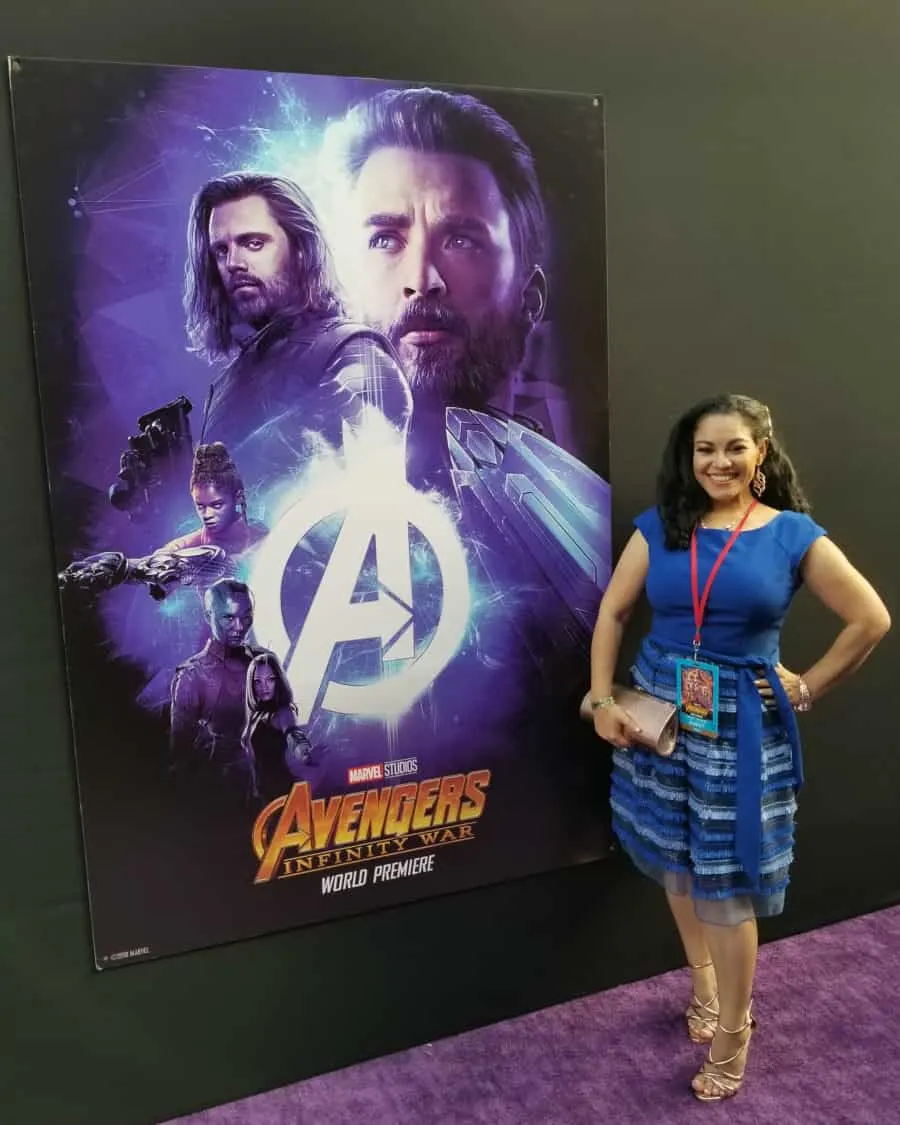 The after party was incredible. It is the first time in 10 years that MARVEL opens an after party to media. In attendance were Benedict Cumberbatch and his wife Sophie Hunter and family, Chadwick Boseman, Tom Hiddleston, Chris Hemsworth, Winston Duke, Danai Gurira, Josh Brolin, Clark Gregg, and Benedict Wong, AKA, "my new friend Benny!"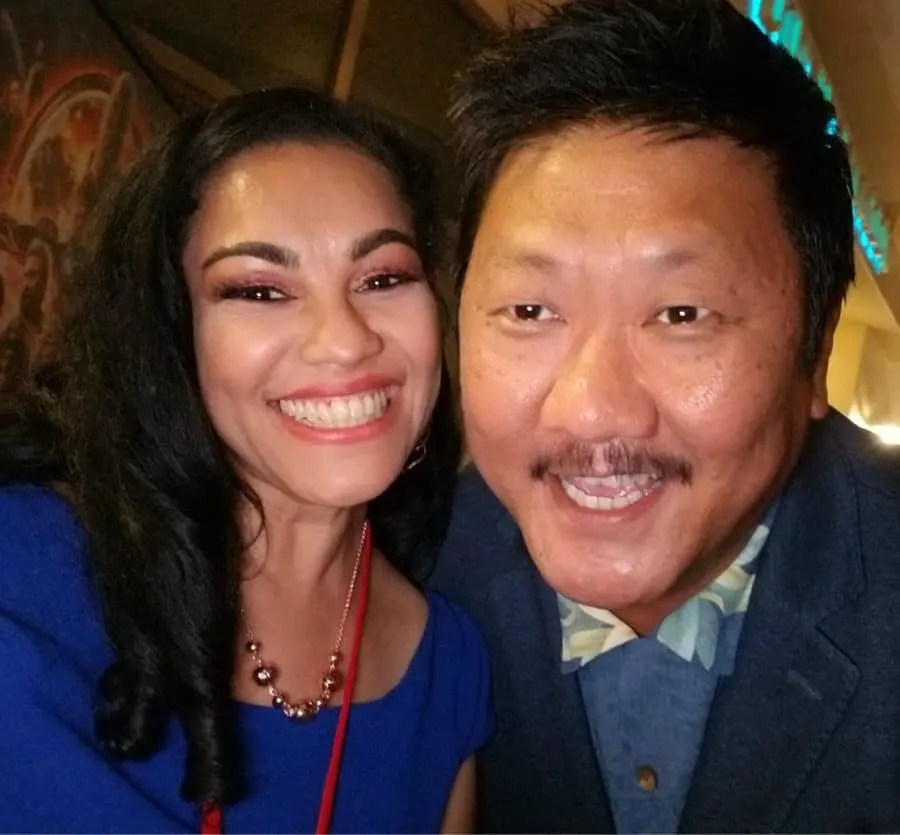 I had so much fun and I danced a lot. They were serving vegan pizza and even had a vegan dessert that was sort of like sticky rice and mango in a cup – absolutely yummy. By the end of the night, I was so exhausted from walking and dancing in those 5″ shoes, but it was all worth it, and I know you'll agree.
Tonight, I'm going to watch AVENGERS: INFINITY WAR with my daughters and I'm so excited for them to see our Avengers unite to battle their most powerful enemy yet, Thanos, as he strives to collect the infinity stones to "balance the universe," or in other words, bring destruction and ruin.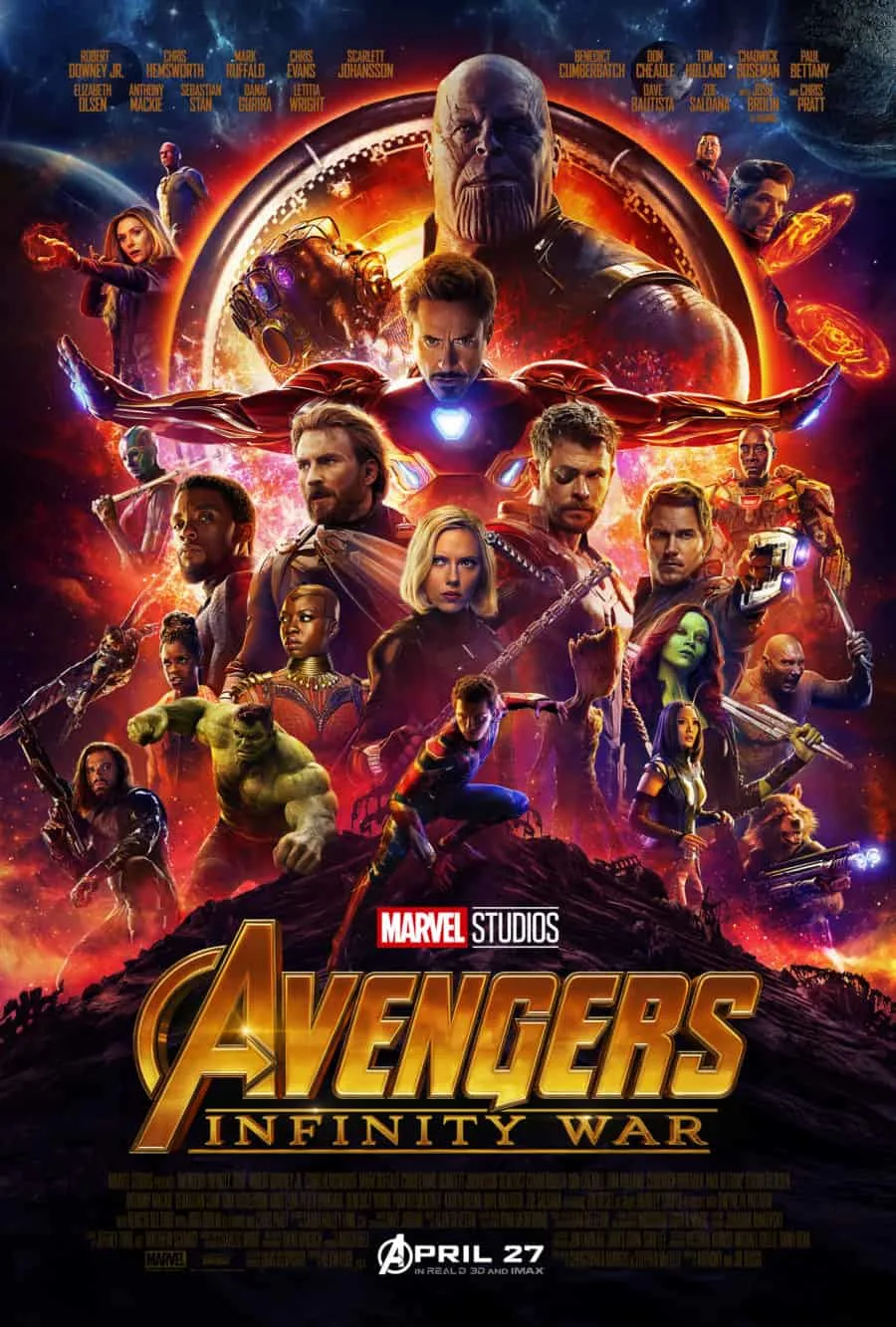 My husband went to an early screening and wrote a review, as well, and we are both excited to finally be able to openly talk about it with the girls because we don't want to spoil the experience for anyone who hasn't seen it. AVENGERS: INFINITY WAR is an unprecedented cinematic event that you want to fully experience and allow others to do the same.
Anthony and Joe Russo direct the film, which is produced by Kevin Feige. Louis D'Esposito, Victoria Alonso, Michael Grillo and Stan Lee are the executive producers. Christopher Markus & Stephen McFeely wrote the screenplay, and it opens in theaters on April 27, 2018!
Stay up to date by visiting the official Marvel AVENGERS website and stay connected by following AVENGERS on Twitter, liking AVENGERS on Facebook, and following AVENGERS on Instagram. Be also sure to follow the hashtag #InfinityWar and #InfinityWarEvent.
Read other AVENGERS: INFINITY WAR Event posts:
AVENGERS: INFINITY WAR Character Posters
Marvel Cinematic Universe Movie Collection
The Ultimate Marvel Movie Collection Giveaway
I'll Be Walking The Red Carpet for the AVENGERS: INFINITY WAR World Premiere
AVENGERS: INFINITY WAR Review : Guaranteed to blow your mind
Top AVENGERS: INFINITY WAR Collectibles for Marvel Fans
Motherhood Inspiration from Powerful Marvel Mom Victoria Alonso
[ela]
(Celebrity photos courtesy of Marvel Studios)