I found out about Earth Day when Elyssa was attending KinderGarten at a private school in Naples, Florida. She came home really excited and eager to become involved in this celebration.
I loved the idea. I've always believed that this Earth was created by my Heavenly Father and that everything in nature is a reflection of His love for each of His children – for all of us. This is why I have a reverence for our planet and it came naturally to me to join in the Earth Day celebration.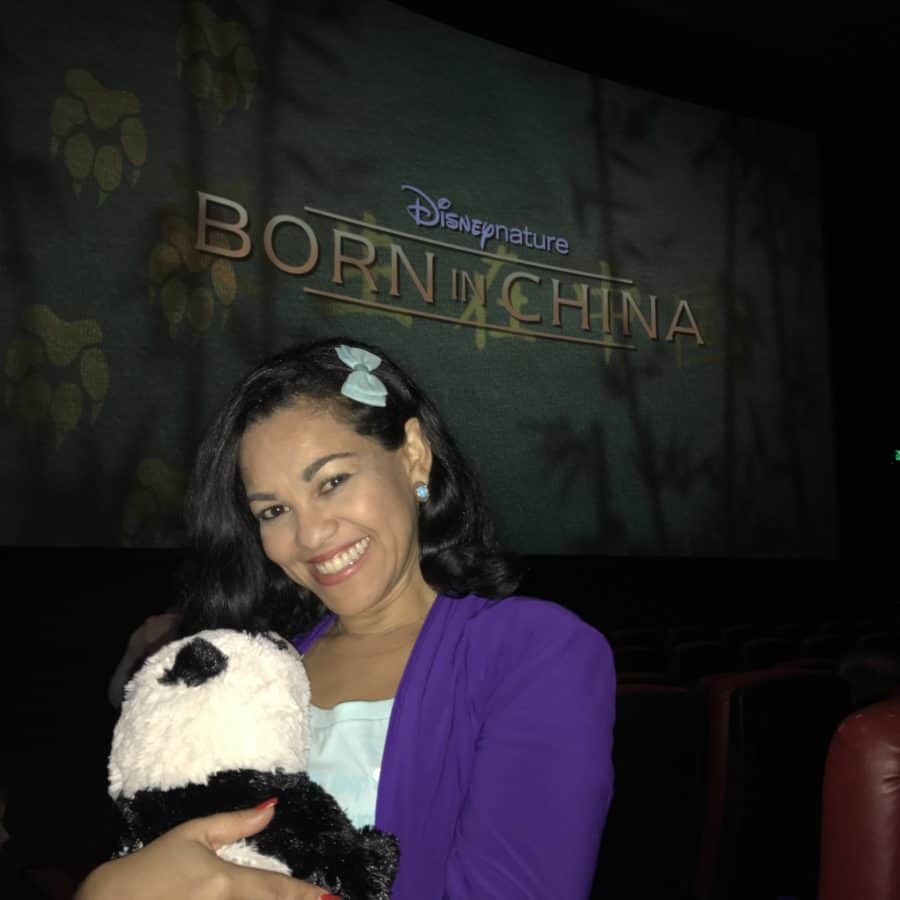 This Earth Day, I invite you to celebrate by going to the theaters to see Disneynature's release of its new film: Born In China.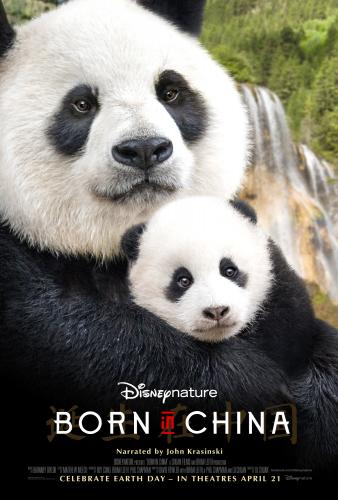 I am so grateful to have been able to screen this movie twice already. The first time, during the Disney Social Media Moms Celebration, right before we boarded the Disney Wonder, and the second time, as part of my press trip to the Cars 3 Event in San Francisco. I laughed and cried both times, and I enjoyed it so much.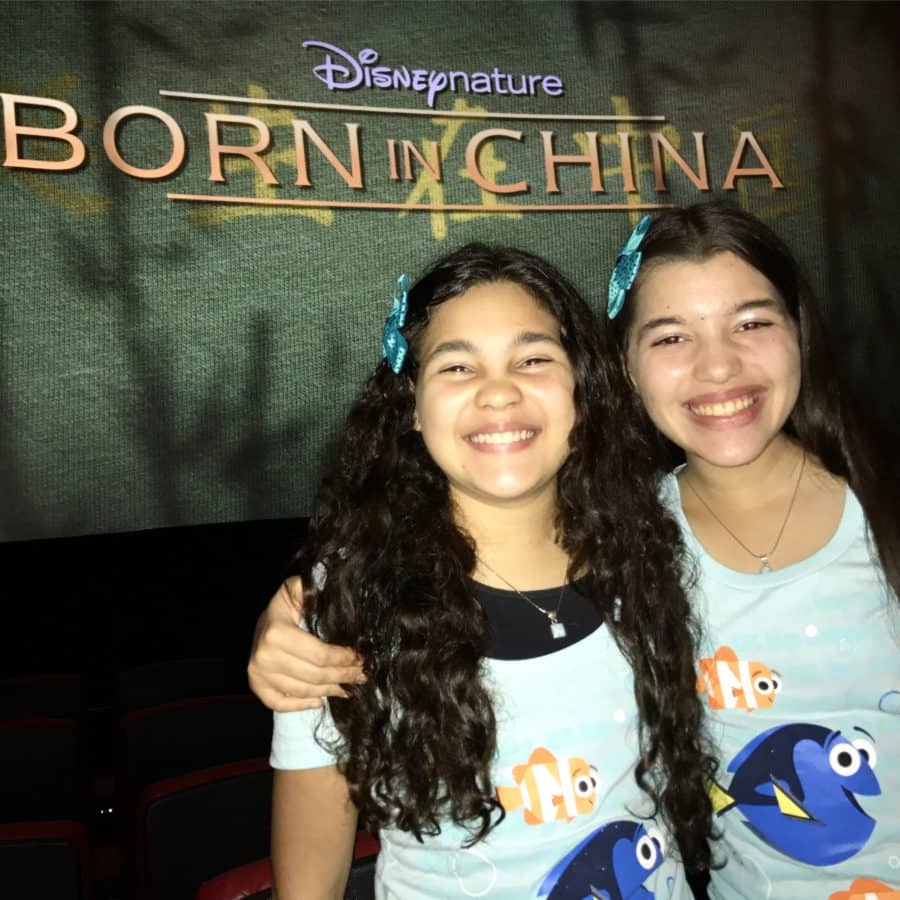 It was certainly a blessing to be able to enjoy this stunning film with my entire family. Born In China is rated G, and it is so engaging that it kept dad interested and so adorable that it kept the teens ooh-ing and aw-ing, and 3-year-old glued to her seat in wonder.
Disneynature takes us on a grand journey to the remote wilds of China, in a way that is educational and touches our hearts.
Born in China is directed by Lu Chuan and produced by Roy Conli, Brian Leith, and Phil Chapman. I had the opportunity to attend a Q&A with Roy Conli and learned so much about how Disneynature films are created, and what a labor of love it was to bring Born In China to life.
Roy Conli, who worked in Tangled and Big Hero 6, explained that with animation, you start with storyboards and creating a script, while with Disneynature films, it's almost the opposite: you send your best cinematographers out in the field, filming phenomenal footage, keeping journals of the stories they are witnessing, and then you review that footage, and work backward to create a story.
"It wasn't until we had footage that we knew hat story we could tell."
Born In China is Roy Conli's first Disneynature film. Disneynature was launched in April 2008. Disneynature's mission is to bring the world's top nature filmmakers together to share a wide variety of wildlife stories on the big screen in order to engage, inspire and educate theatrical audiences everywhere. Walt Disney was a pioneer in wildlife filmmaking, producing 13 True-Life Adventure motion pictures between 1948 and 1960, which earned eight Academy Awards®.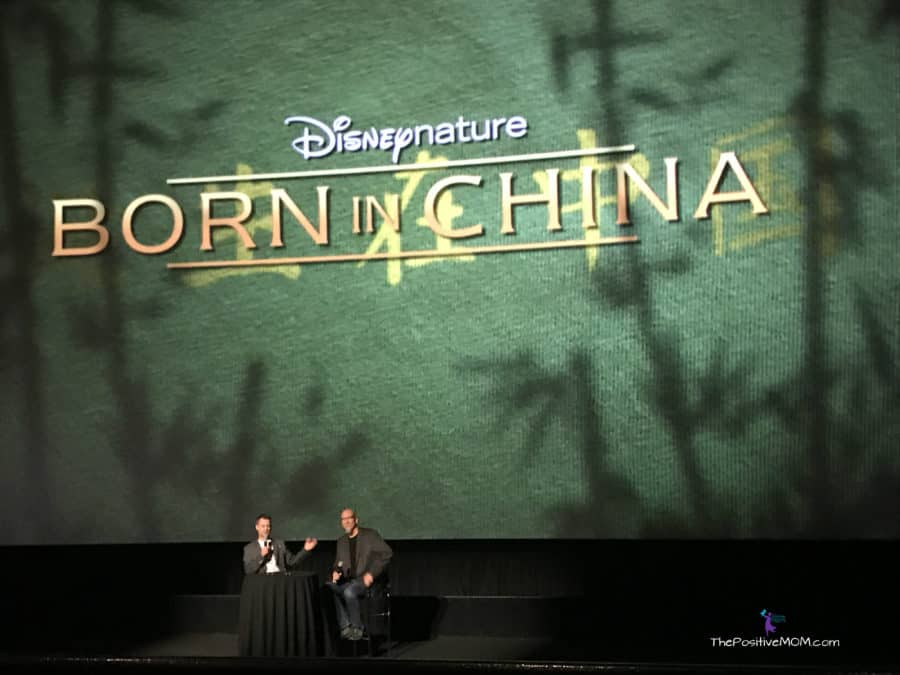 Born In China, Disneynature's seventh release, took about 2 years of filming, since each animal had their own team. There was a lot of simultaneous filming and lots of challenges like no facilities, keeping warm in subzero temperatures, and striving to keep the right distance to keep a purist perspective.
As an animal lover (and vegan) myself, I loved when he explained that they don't impose or interfere with nature and do not alter the relationship between the animals in the field in any way, and I gained even more respect for Disneynature films in knowing what they went through to film these animal families in their natural habitat.
I saw a lot of exclusive behind-the-scenes shots of the cinematographers in the field and learned a lot of interesting facts.
When filming the leopard, the cinematographer could get as close as 40 meters when the cubs weren't present or when they weren't feeding, while striving to stay away (even as much as 400 meters) in other circumstances. On the other hand, Producer Conli confessed that "the monkeys have no fear of humanity" and they could get as close as needed. With the pandas, who average 800 lbs. in size, the cinematographers wore black and white suits that made them look and smell like pandas.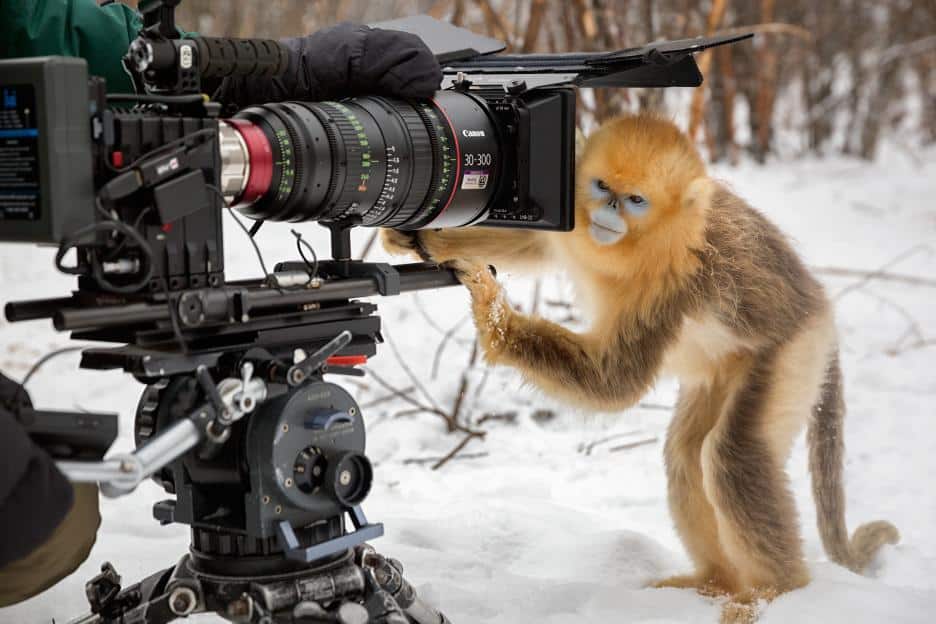 John Krasinki narrates Born In China, and the addition of his voice is a spectacular touch!
"I've been a huge fan of the Disneynature films for a really long time," said Krasinski. "…To be asked to be a part of something that I feel is not only so beautiful and such great storytelling, but is so important, I was honored to be a part of it. To find this unbelievable landscape that was far beyond the cities and the bustling crowds of the China that I thought I knew was just fascinating."
And about that story… the powerful storytelling is where Born In China captured my heart.
I fell in love with the compelling way Disneynature's Born In China portrays the beauty, diversity, and struggles of the three animal families documented throughout different seasons in the mountainous regions of China. We can learn that just like with human families, we are all so different, yet we feel the same joys and hardships in motherhood.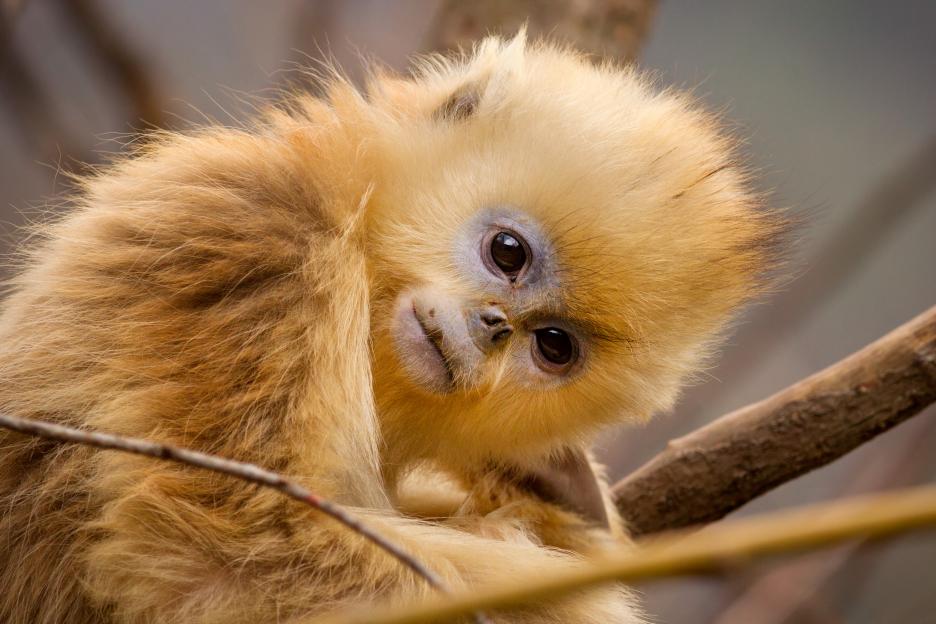 Tao Tao, the 2-year-old golden snub-nosed monkey from the mountain valleys of Central China, reminded me of my own childhood and the avoidable challenges many kids face in their homes. I was in awe of all the emotion I could feel enveloping me while looking at his unique expressions. Like Tao Tao, we all want to fit in, we all need a sense of belonging, and like we matter, and understanding this will help us become better moms and avoid the sad, and often unnecessary, sibling rivalry.
Ya Ya and her cub are in the Sichuan province in central China. You will definitely cry tears of joy with this heartwarming story and will rejoice with Mei Mei's adorableness. I think every mom can relate to Ya Ya, because we secretly want to keep our babies as babies and see them grow, while it's definitely a source of pride, it's also a source of struggle.
The story of Dawa was the closest to me. As a single mom who had to do whatever it took to protect and provide for my kids, I could really relate to Dawa, in the highest mountain plateau on Earth, hunting under the harshest and most unforgiving environments so her cubs could live. Bring tissues.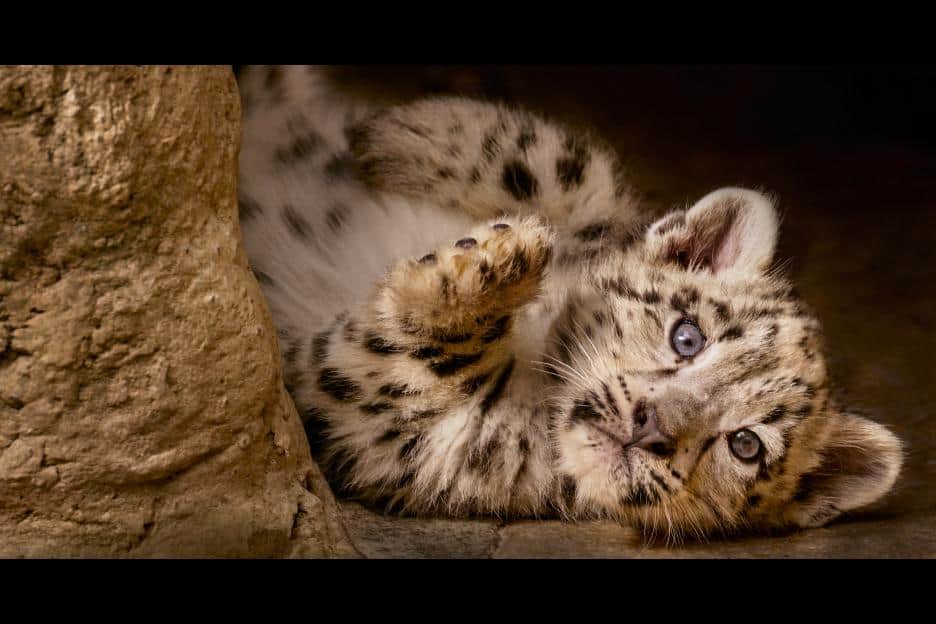 Producer Roy Conli explained why, besides these beautiful and diverse families, Born In China features two other majestic creatures:
"It was our director, Lu Chuan, who really identified with the fact that the red crested crane is so important to china as a spiritual metaphor and the chiru are so important as the earthly embodiment of the cycle of life, because of their amazing migration each year."
In Chinese culture, every time a crane takes flight they are said to be carrying a being's spirit from this world unto the next. It is absolutely fascinating to learn about this!
Born In China will be in theaters on April 21st which is also Earth Day. Here's a great way to give back: Moviegoers who see Disneynature's new True Life Adventure film "Born in China" during its opening week (April 21-27, 2017) will benefit the World Wildlife Fund (WWF). Based on opening-week attendance, Disneynature, via the Disney Worldwide Conservation Fund, will make a contribution to the WWF to help protect wild pandas and snow leopards in China.
The first six big-screen releases under the Disneynature label—"Earth," "Oceans," "African Cats," "Bears," "Monkey Kingdom" and "Chimpanzee"—are among the top seven highest grossing feature-length nature films of all time, so let's add Born In China to this list and contribute to the Earth and the families in it.
As a homeschooling mom, I love that education and entertainment can be one and the same, and I am grateful for the Born In China educational activity sheets we can use to educate our kids and help them feel reverence for the Earth we live in.
Follow along for all Disneynature and Born In China updates by liking Disneynature on Facebook, following Disneynature on Twitter, tumblr, and Instagram. Be sure to also visit the official Disneynature's Born In China website and continue to check out the #BornInChina and #Cars3Event hashtags to get all the updates on my adventures!
How do you celebrate the earth and the families in it? Share with us and tell us which of the three animal families in Born In China you are looking forward to the most!