Great news! Golden Globe-winning and Academy Award nominated Disney•Pixar's "Coco" has been released on home media release to Digital, Blu-ray, and DVD, Digital UHD (4k) and Ultra HD Blu-ray (4k) on February 27.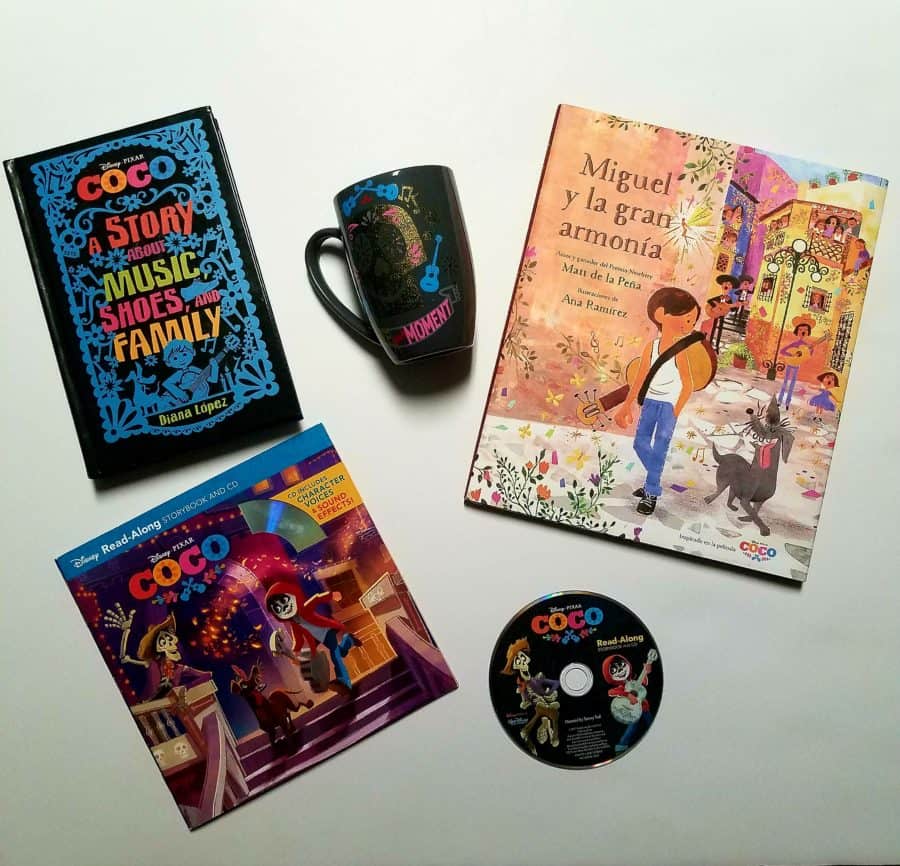 I am so excited that I decided to host an amazing giveaway to celebrate the magic of Disney*Pixar's Coco, and give one winner a chance to win some fabulous Pixar Coco items.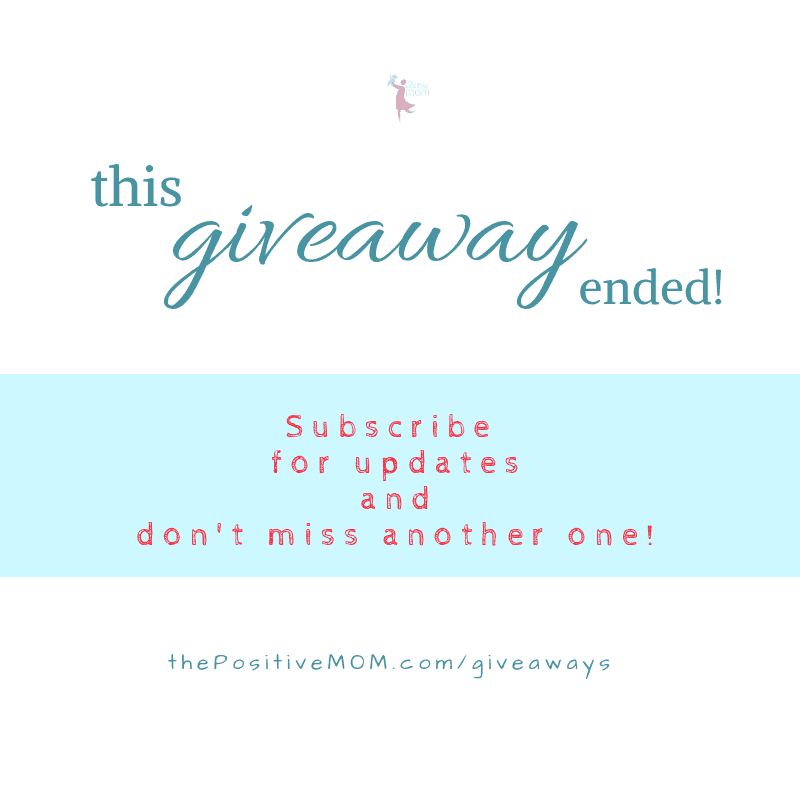 The full all-Latino voice cast for Disney•Pixar's "Coco" includes: Gael García Bernal (voice of Héctor), Alanna Ubach (voice of Mamá Imelda), Benjamin Bratt (voice of Ernesto de la Cruz), Anthony González (voice of Miguel), and Edward James Olmos (voice of Chicharron), and it was masterfully directed by Lee Unkrich, co-directed by Adrian Molina and produced by Darla K. Anderson. I was so fortunate to meet them and interview them, as well as to attend the U.S. Hollywood Premiere and walk the Coco Red Carpet!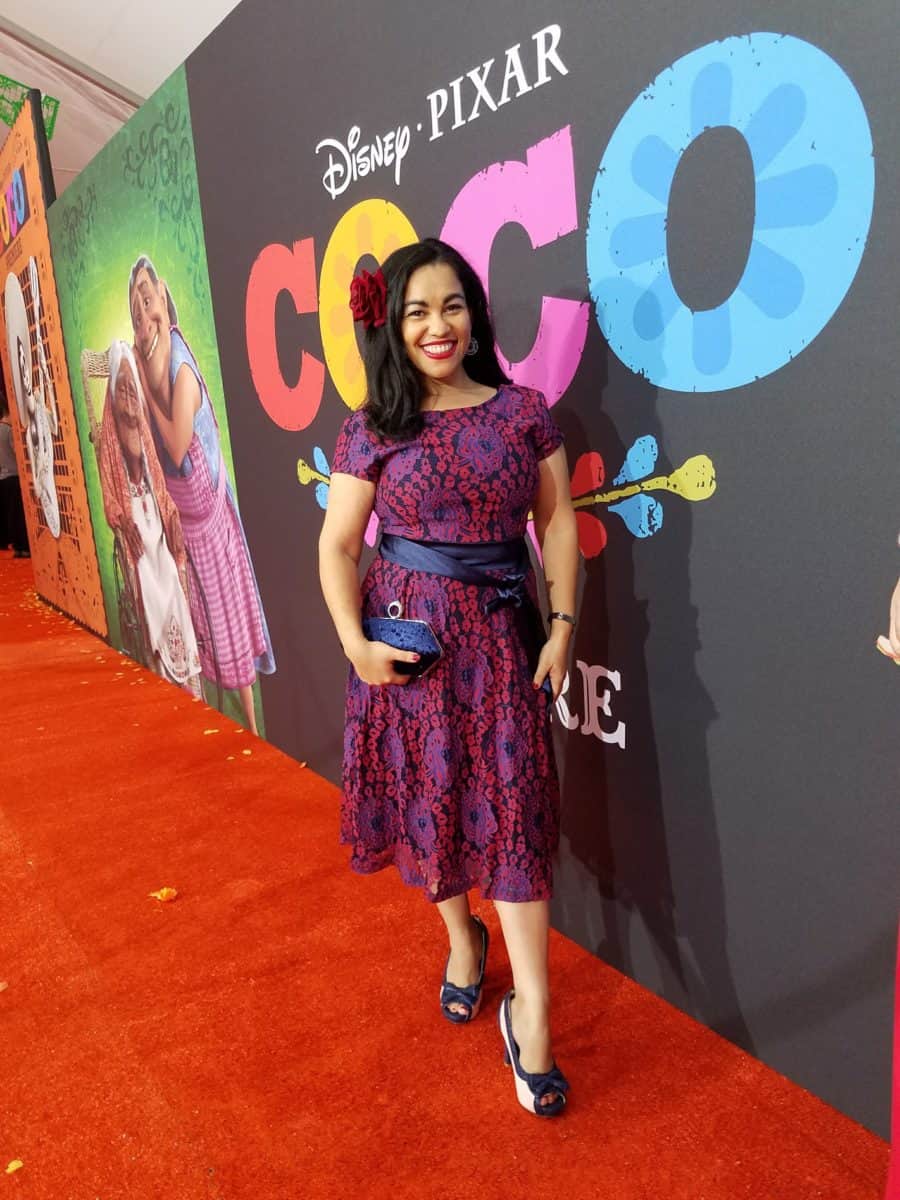 If you haven't seen Coco, you will absolutely love it, and if you have already seen it, I'm sure you already love it and will enjoy the Blu-ray and Digital releases of Coco, because of all the incredible bonus features.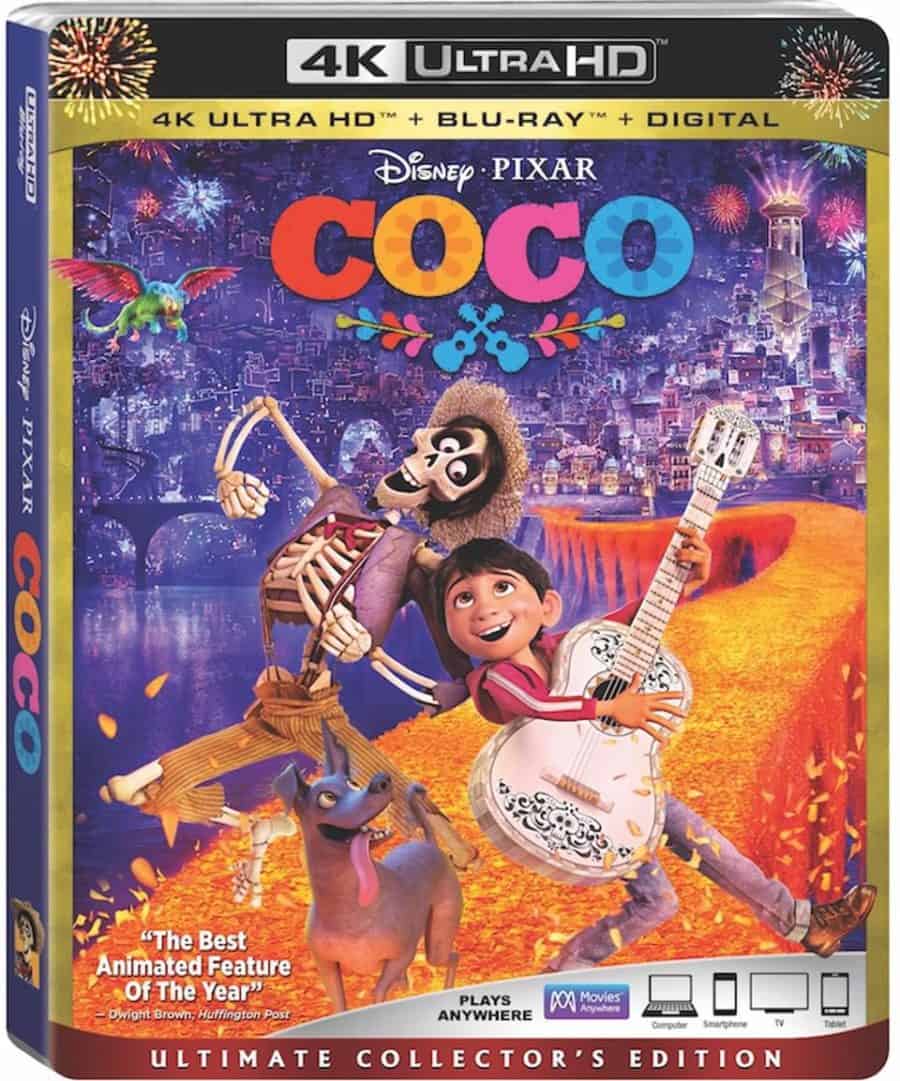 Bonus features included on the COCO Blu-ray and Digital:
Deleted Scenes with Introductions – Director Lee Unkrich and co-director Adrian Molina talk about the deleted scenes and the part they played in the development of "Coco."
Día de los Muertos – In this musical extravaganza, the colors and excitement of Día de los Muertos come to life as we meet superstar Ernesto de la Cruz.
The Way of the Riveras – A musical number in which Abuelita and Miguel prepare their Día de los Muertos celebration while she teaches him Rivera family history and traditions.
Celebrity Tour – Héctor, a Land of the Dead tour bus guide, agrees to help Miguel, revealed to be a living boy, on his quest to find de la Cruz.
The Bus Escape – The Rivera family catches up to Miguel and Héctor and attempts to halt their mission to find de la Cruz.
Alebrije Attack – Miguel and Héctor are interrupted on their journey to find de la Cruz by a fierce alebrije.
The Family Fix – After de la Cruz reveals his true colors, the Rivera family puts their dismay aside and comes together to repair the smashed guitar needed to send Miguel home.
To the Bridge – As the Land of the Dead counts down to the end of Día de los Muertos, Miguel and de la Cruz come head-to-head on the marigold bridge.
Filmmaker Commentary – Presented by Lee Unkrich (director), Adrian Molina (co-director) and Darla K. Anderson (producer).
The Music of "Coco" – Collaborating with musicians of Mexico and some unique instrumentation, this documentary explores the beautiful fusion of music essential to the story of "Coco."
Paths to Pixar: "Coco" – Explore how the film crew's personal stories resonate with the themes of the movie itself.
Welcome to the Fiesta – A musical exploration of the skeletons that make the Land of the Dead in "Coco" so wondrous and intriguing.
How to Draw a Skeleton – Pixar artist Daniel Arriaga gives a lesson on the quick and easy way to draw skeletons using simple shapes.
A Thousand Pictures a Day – Join the "Coco" crew on an immersive travelogue through Mexico, visiting families, artisans, cemeteries, and small villages during the Día de los Muertos holiday.
Mi Familia – Developing the Riveras was a labor of love that took the cast and crew on a deep dive into the meaning of family.
Land of Our Ancestors – Watch Pixar artists lovingly construct layer upon layer of architecture from many eras of Mexican history, bringing the Land of the Dead to life.
Fashion Through the Ages – The cast of characters in "Coco" are from many different eras, making for some magnificent costuming opportunities.
The Real Guitar – The majestic guitar that spurs Miguel on his journey through the Land of the Dead is a unique creation. Watch as it is initially designed by a Pixar artist and ultimately realized as a real instrument by a master luthier in this poetic ode to craftsmanship.
Dante – How the crew fell in love with the uniquely Mexican breed of Xoloitzcuintli (or "Xolo") dogs that inspired Dante.
How to Make Papel Picado – Join Pixar artist Ana Ramírez González as we learn how papel picado is made traditionally, and then try your own approach to this beautiful art form.
Un Poco "Coco" – A montage of original animated pieces used to promote "Coco."
"Coco Trailers" – Trailers include "Feeling," "Dante's Lunch," "Destiny," "Journey" and "Belong."
Bonus features included on the COCO DVD:
Filmmaker Commentary
Dante
Besides the wonderful Coco movie, you'll get a gift set with the following items: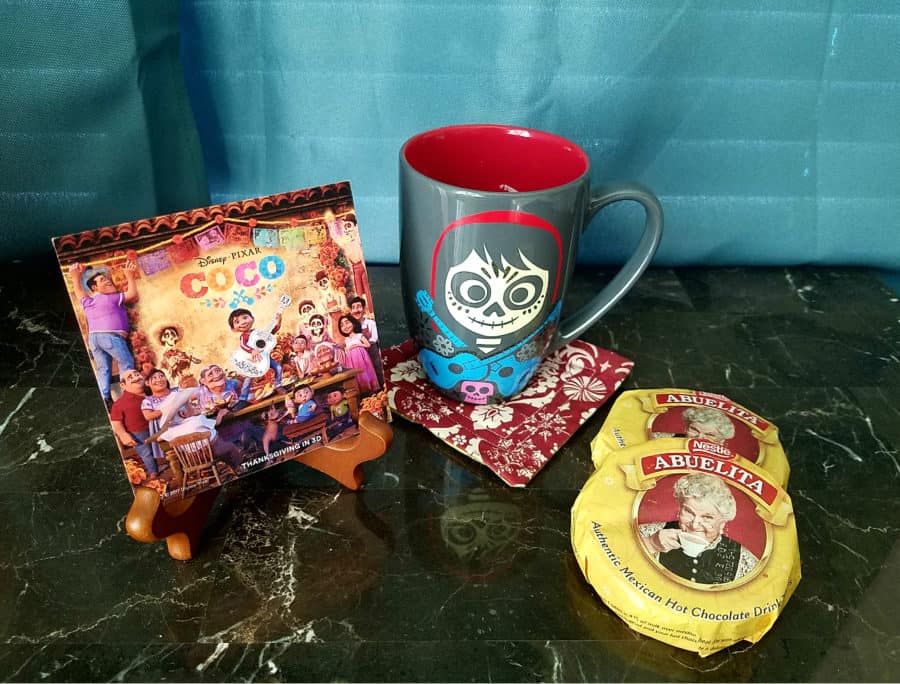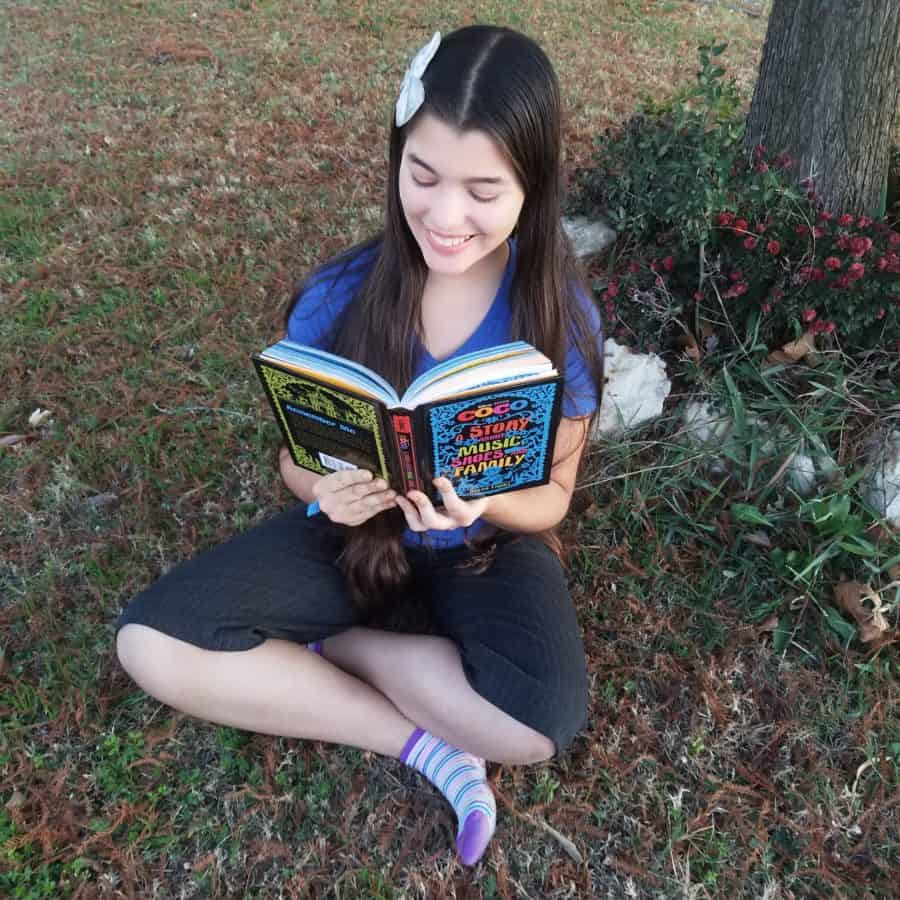 (Spanish version of "Coco: Miguel and the Grand Harmony").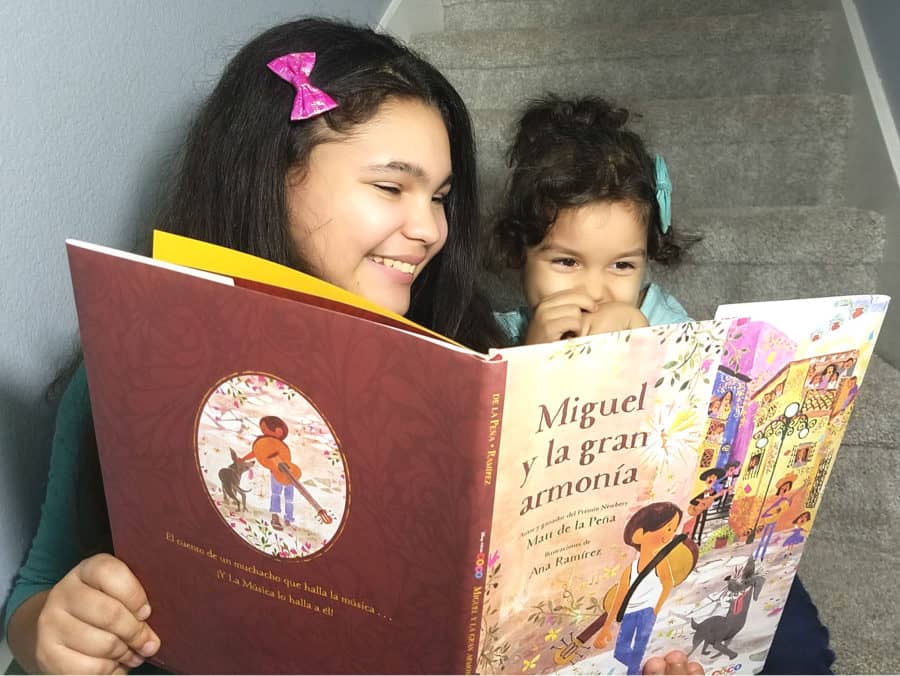 And a

Coco Reusable Tote

: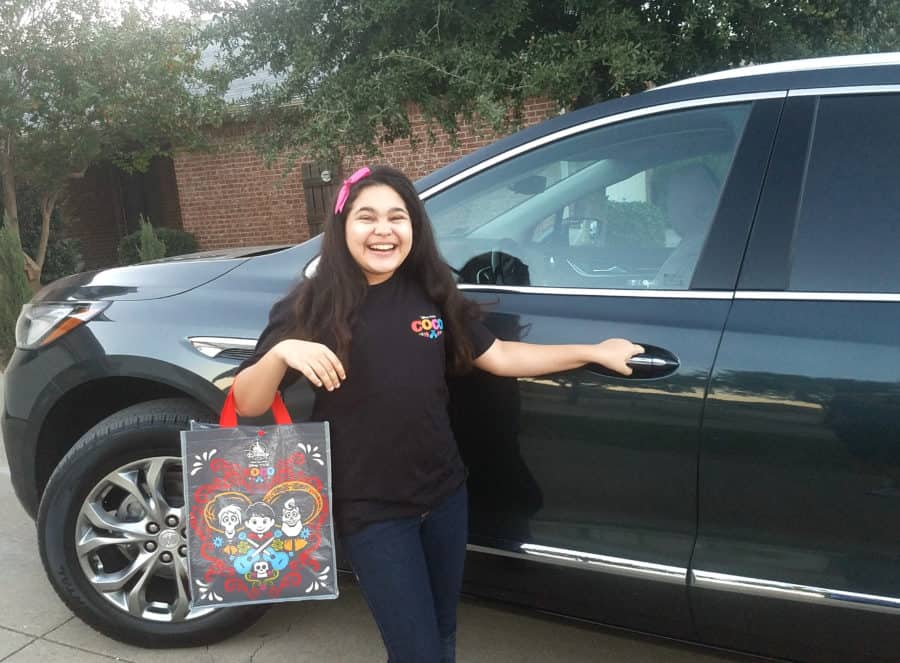 Don't forget to enter for a chance to win one of the your own copy of Coco and the Coco items on this post! This Disney DVD giveaway will run through 3/14/2018!
In the meantime, stay in the conversation using the hashtags #PixarCoco and #CocoBluRay on your fave social networks and read my posts about the Coco Premiere and interviews with the cast and filmmakers:
My interview with Edward J. Olmos, voice of Chicharrón
My interview with Gael García Bernal, voice of Héctor

My interview with Benjamin Bratt, voice of Ernesto de la Cruz
My interview with Anthony González, voice of Miguel, and Alanna Ubach, voice of Mamá Imelda
My experience walking the Hollywood Red Carpet for the Coco premiere
My interview with Coco director Lee Unkrich, co-director and writer Adrian Molina, and producer Darla K. Anderson
About the Pixar Coco Event Press Trip to LA
Coco highlights during the Pixar and Walt Disney Studios panel at D23 Expo
My mission is to help moms find peace, break cycles, and feel whole so they can be present, peaceful, and positive moms. To receive a gift that can get you started on that journey click HERE.