A 24-year-old young man seeing out from the train's window shouted:
– "Dad, look the trees are going behind us!"
Dad smiled.
A young couple sitting nearby, looked at the young man's childish behavior with pity.
Suddenly, he again exclaimed:
– "Dad, look! The clouds are running with us!"

His dad enthusiastically shared his excitement.
The couple couldn't resist and, while giggling, said to the old man, in a condescending manner:
-"Why don't you take your son to a good doctor?"
The old man smiled and said:
-"I did. We are just coming from the hospital. My son was blind from birth, he just got his eyes today!

"Every single person on the planet has a story. Don't judge people before you truly know them. The truth might surprise you."
I love that story, and the more I research and study, the more I believe that judgment is the root of all suffering. And there is so much judgment in motherhood. We say things that could hurt someone, because we assume we know their story. Or we feel judged because we take their words personally.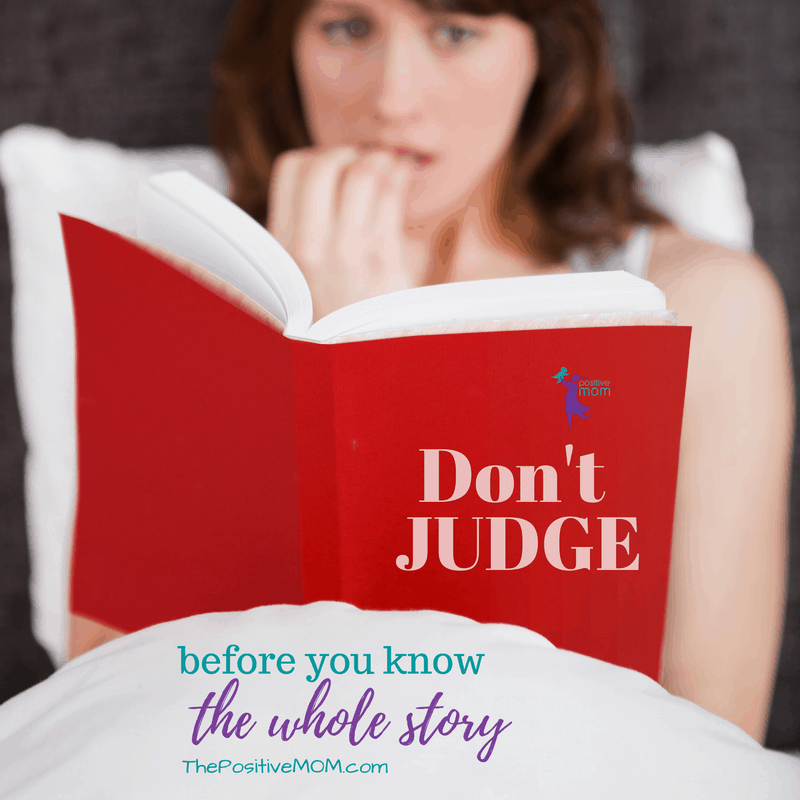 It is really sad how we judge each other over things that, in the long run, turn out to be insignificant in the big picture. I don't mean that in an invalidating way. I mean, when I was a first time mom, I was young and every decision felt hugely important… and personal, but then I learned that it maybe wasn't going to be the end of the world if I did some of those things one way or another. And it definitely taught me that I must not be concerned with how others decide to experience motherhood.
In my quest to understand and to cure my own judgment, I've read and listened to thousands of books, I've attended hundreds of self-development workshops and seminars, and have hired dozens of coaches and mentors to guide me on this path. I've spent hundreds of thousands of dollars and countless hours seeking, searching, looking for answers. I'm not exaggerating and I'm so glad I did, too!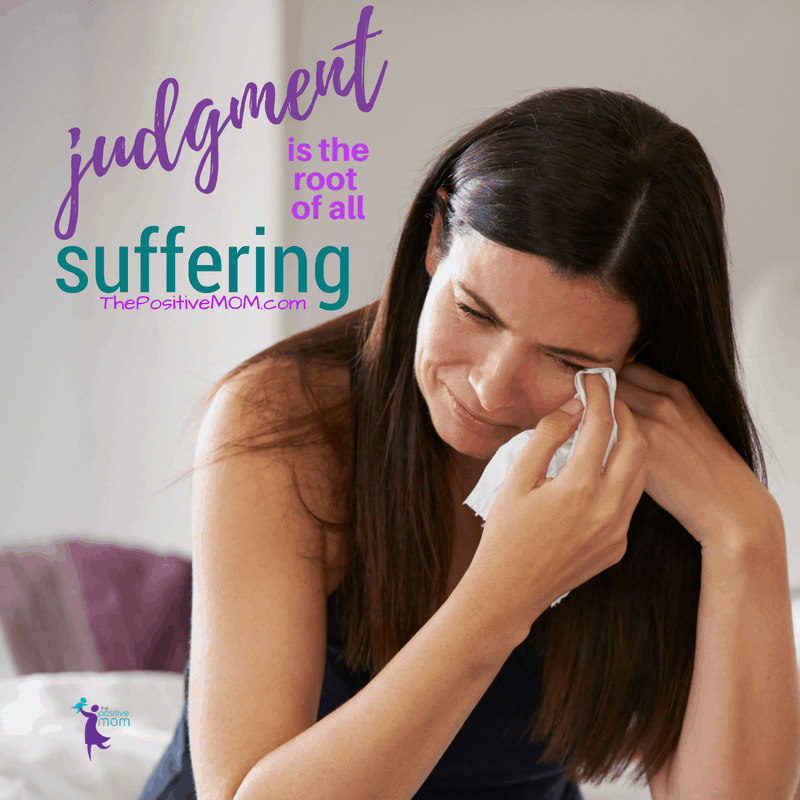 I think one of the best resources is one of my favorite books of all time, The Four Agreements. In this book, don Miguel Ruiz shares four principles he learned from the Toltec culture and that you can practice to create peace, love, and happiness in your life. I think these four principles will free you from judgment – as much as humanly possible, that is.
I absolutely love these four agreements and I've shared this book with everyone who will listen. It has sold over 5 million copies in the U.S. and has been translated into many languages. You've probably seen it featured on Oprah!
My daughters have read The Four Agreements a few times; and I shared it with my dad last year and we bonded a lot over that experience. Does it sound like I really really really like it? Let's explore the concepts:
The Four Agreements ~ # 1. Be Impeccable with your Word
Being impeccable with your Word means to say only what you mean and speaking with integrity. Avoid using the Word to speak against yourself or to spread gossip about others.
The Bible tells us that the tongue holds great power, you must use the power of your Word in the direction of truth, with the purpose of sharing love to yourself and others.
Being impeccable with your word involves banning words and expressions from your vocabulary that may be taken as offensive, as criticism, or as a complaint. It is unbelievable how making a small shift in our words can dramatically improve our life.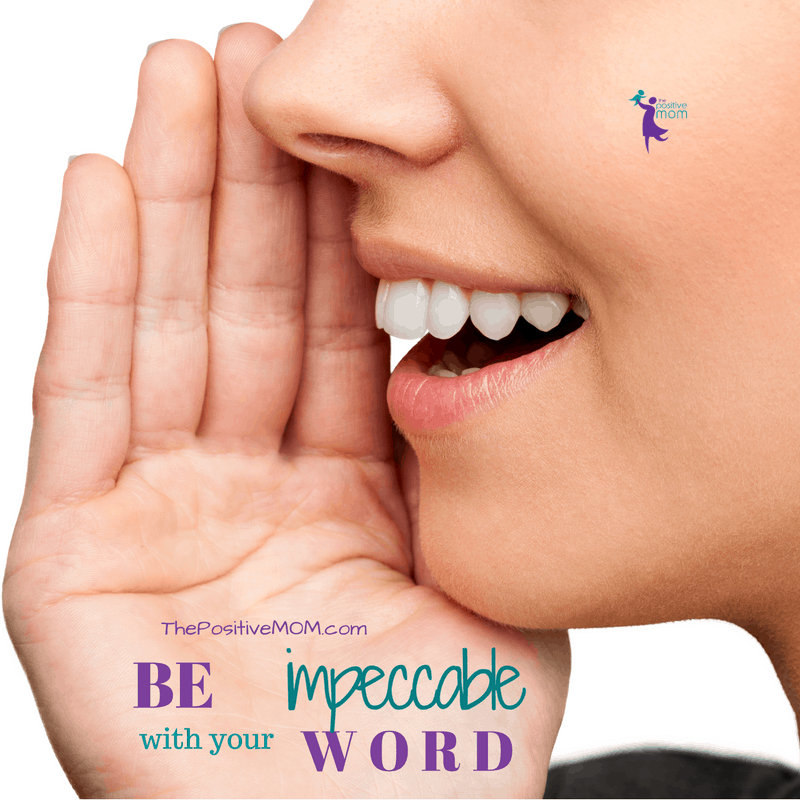 The Four Agreements ~ # 2. Don't Take Anything Personally
This principle refers to our conversation about self-importance. It tells us that nothing others do is because of you. Their opinion is theirs.
What other people think, say, or do, has nothing to do with you and everything to do with themselves. It is a projection of their own reality, their own dream.
When you are immune to the opinions and actions of others, you won't be the victim of needless suffering. It may seem impossible, but once we gain awareness and notice with intention, it really can be done.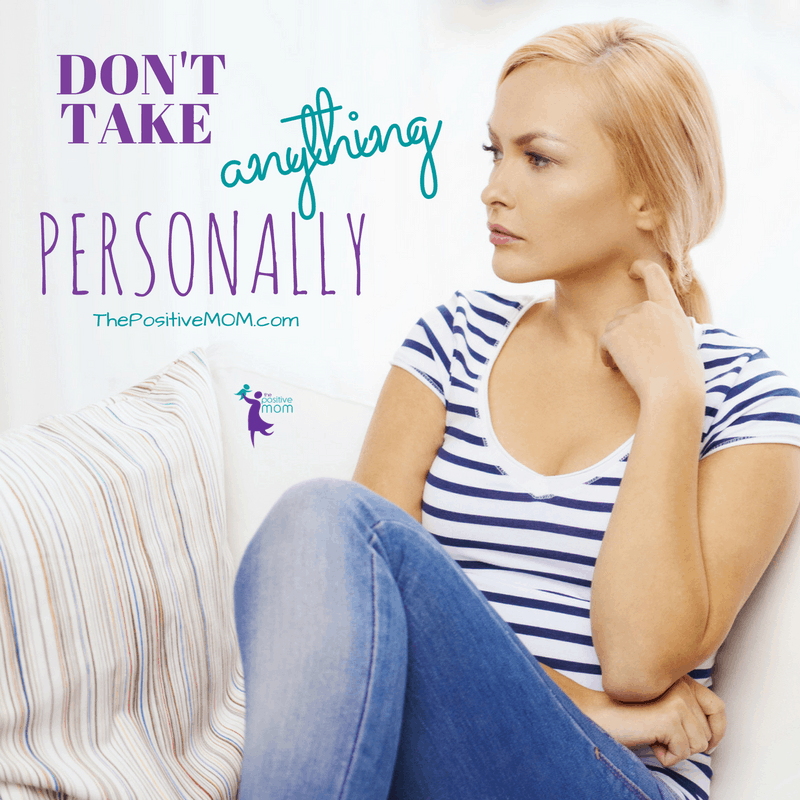 The Four Agreements ~ # 3. Don't Make Assumptions
Although it is hard to admit it, we all draw hasty conclusions about other people, and the person who says "I don't judge," or "I didn't mean to judge" is more than likely the most judgmental because s/he won't accept reality. Prejudice is a poison that kills our peace slowly.
In my sessions as a mentor with mothers all over the world, I have learned that the greatest suffering comes not from evil, but from misunderstanding. The third agreement, "don't make assumptions," invites us to find the courage to ask questions, to be curious, and to clearly express what you really want.
When we slow down, listen, and seek to understand the full story, we stop assuming and avoid the misunderstandings, sadness, and drama that comes with assumptions.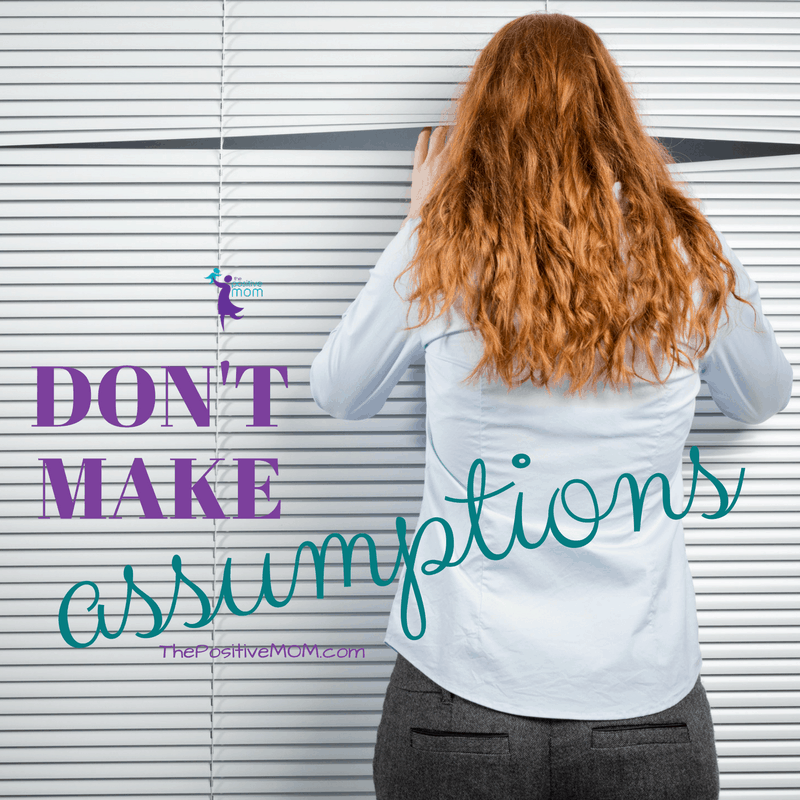 The Four Agreements ~ # 4. Always Do Your Best
We all do our best as mothers. And this truth was hard for me to grasp because I grew up with the belief judgment that my mother hated me, and through a long journey of inner work, I came to understand she did the best she could.
Do your best – as in the best you can. And as we are not perfect, it is not wise to aim for perfection.
It's so liberating to accept that falls are inevitable and to understand that opposition is a necessary Higher Law of life.
It is vital that you allow yourself to feel the satisfaction that you did what you could, as you continue doing all you can.
As you do this, recognizing that your best is going to change from moment to moment, depending on your circumstances and what is available to you, you will avoid self-judgment, self-abuse, and regret.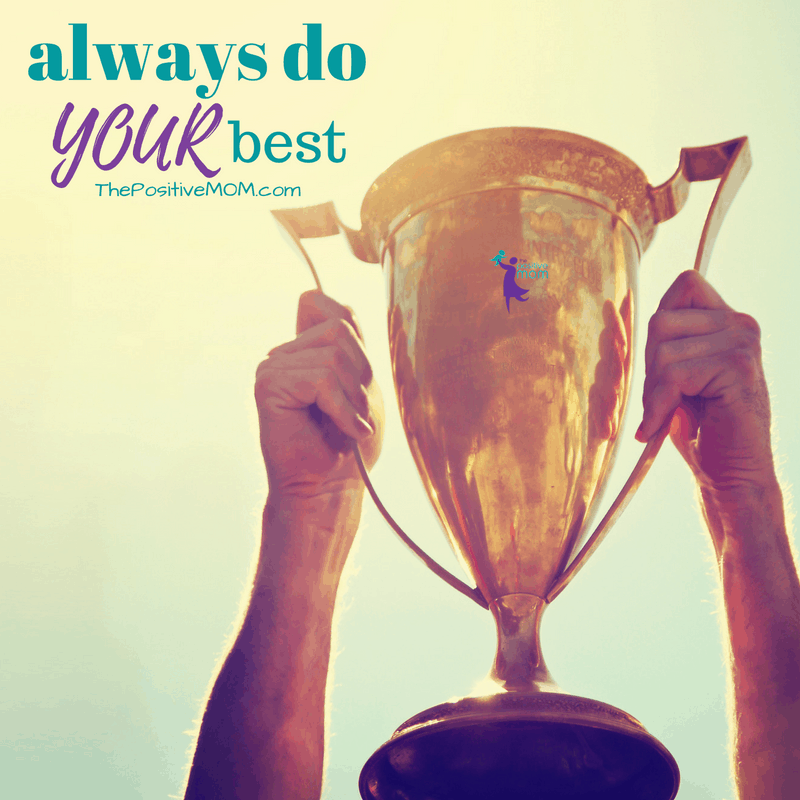 I believe this philosophy will completely transform your life. My life has improved dramatically as I strive to live according to this indigenous Toltec wisdom.
Through The Four Agreements, I have been able to further understand what it means to live with gratitude, unconditional love, and to gain a deeper level of respect for myself and for the people I'm in relationship with.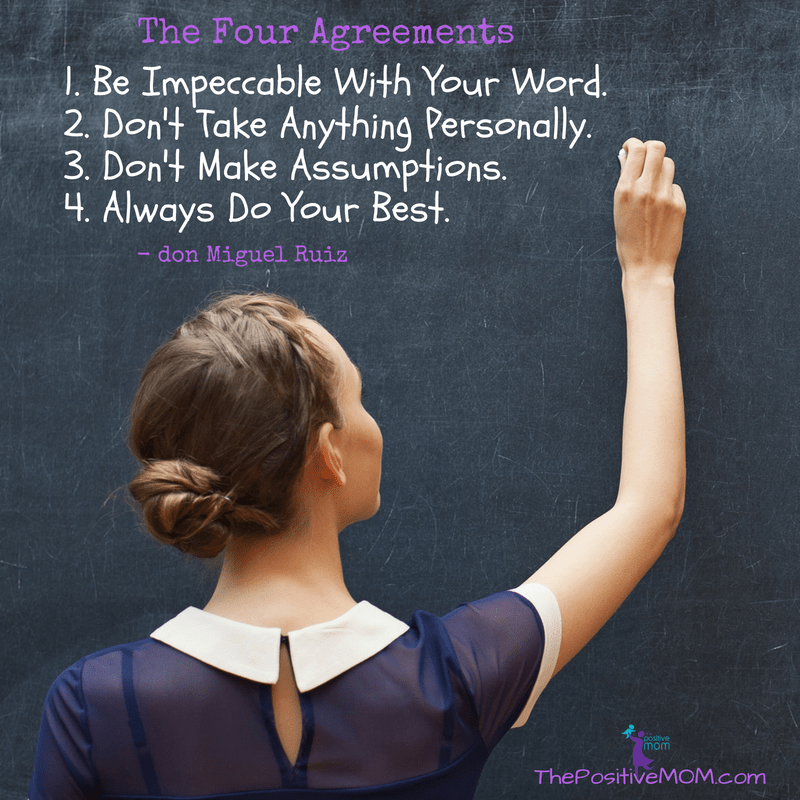 The Four Agreements is an easy read, and a hard practice, because we are challenging agreements that are now automatic to us.
As moms, we can truly see that we are born free of judgment, and then throughout our upbringing (a process don Miguel Ruiz calls "domestication"), we start "making agreements" with ourselves as we observed the consequences of our words and behaviors (at home, at school, at church…).
These rules rule our lives. We start to see the world through these beliefs and just like the couple in the train, we act and react in unfair ways – because we don't know what we don't know. Can you think of a time when you did this?
Our socialization, or domestication, taught us who we should be, what we shouldn't be, who we were, and who we were not, and we often follow those teachings, rather than consciously choosing who we are, who we want to be in our own life experience.
Using The Four Agreements has caused me to question my victimhood, to silence my inner bully, and to heal my suffering. It is not something I can say I have mastered and that I can say I never will while on Earth, but progress counts. Progress IS success, remember?
What do you think of The Four Agreements? Share your insights and let me know if you've read the book, too. I truly believe that as we use The Four Agreements as a guiding process, and challenge our beliefs, the less judgmental – and the more loving – we will become with ourselves and others!
[ela]