In honor of the in-home release of Frozen 2 on Blu-Ray, DVD, and digital, I've teamed up with some amazing Disney Bloggers for a magical Frozen 2 gift-pack giveaway— over $150 value! No purchase necessary!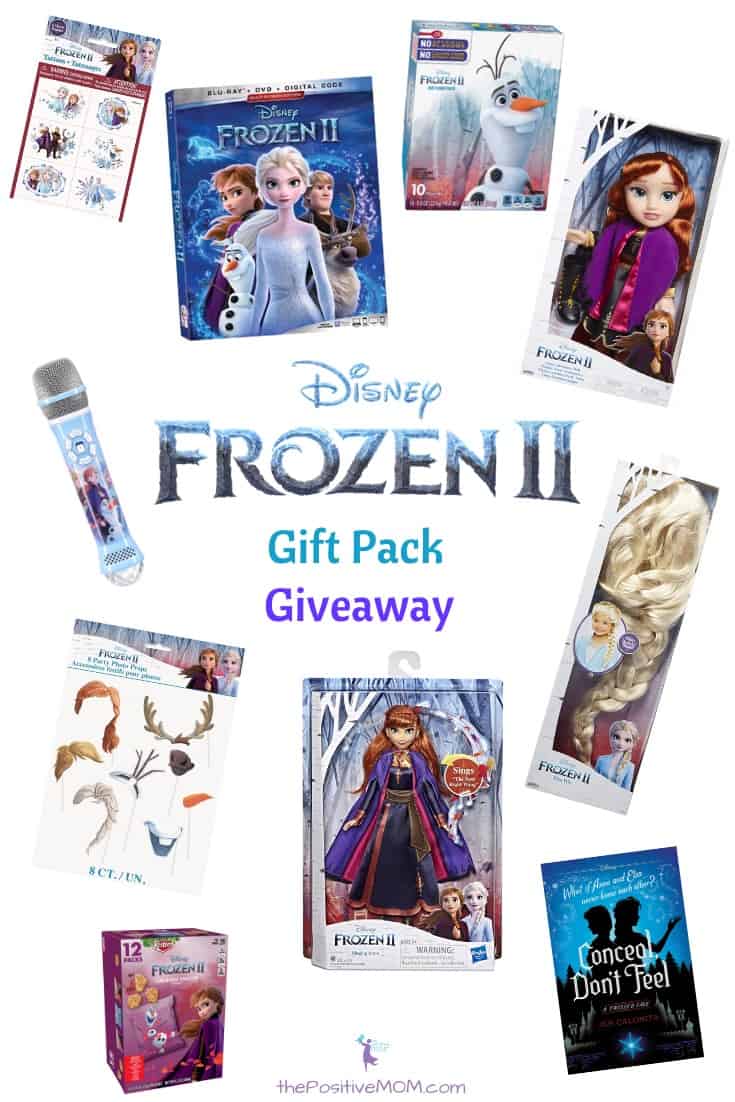 YAY!!!! One (1) WINNER will receive a Frozen 2 inspired gift pack, with new collectibles and toys from Disney / Frozen 2. The Frozen 2 gift pack giveaway includes:
Which of these Frozen 2 gifts are your favorite? Celebrate your own journey 'into the unknown' with these amazing products.
This giveaway is hosted by: The Positive MOM and
Disney Mom Guide
Co-Hosts: WhollyART, Local Mom Scoop, Pretty in Baby Food, Wife Mother Runner, Mommy's Busy, Go Ask Daddy, An Open Suitcase, Ask Mama MOE, Mama's Mission, and Classy Mommy.
Frozen 2 is NOW available on Blu-Ray, DVD, and digital.
In "Frozen 2," the answer to why Elsa was born with magical powers is calling her and threatening her kingdom. Together with Anna, Kristoff, Olaf and Sven, she sets out on a dangerous but remarkable journey.
In "Frozen," Elsa feared her powers were too much for the world. In the highly anticipated sequel, she must hope they are enough. From the Academy Award®-winning team—directors Jennifer Lee and Chris Buck, producer Peter Del Vecho and songwriters Kristen Anderson-Lopez and Robert Lopez—"Frozen 2" features the voices of Idina Menzel, Kristen Bell, Jonathan Groff and Josh Gad.
The girls and I have absolutely fallen in love with the new story, songs, and characters of Frozen 2, and we've spotted quite a few lessons along the way, too! It's the best family movie, and it's perfect for everyone, young and old(er).
Frozen 2 has become quite special to us since it was the first movie Elydia watched in theatres.
This spectacular Disney film drives the message home of sisterly love, being compassionate, loving, and courageous enough to work together, celebrating the diversity in power, along with so many other lessons. I am so excited to watch it again!
The film stars Kristen Bell ("The Good Place," "Veronica Mars"), Idina Menzel (Broadway's "Rent" and "Wicked," "Uncut Gems"), Josh Gad (Broadway's "The Book of Mormon," "Little Monsters") and Jonathan Groff (Broadway's "Spring Awakening" and "Hamilton," "Mindhunter") return to Arendelle as the voices of Anna, Elsa, Olaf and Kristoff, respectively. Evan Rachel Wood ("Westworld," "Mildred Pierce," "The Wrestler") joins the cast as Queen Iduna, Anna and Elsa's mother, and Sterling K. Brown ("Waves," "Black Panther," "This Is Us,") portrays Lieutenant Destin Mattias. The film is directed by Chris Buck ("Frozen," "Tarzan," "Surfs Up") and Jennifer Lee (Walt Disney Animation Studios' chief creative officer, writer/director "Frozen," writer "Frozen" Broadway, screenwriter "A Wrinkle in Time").
<p ">Lee also wrote the screenplay. The film is produced by Peter Del Vecho ("Frozen," "The Princess and the Frog") and executive produced by Byron Howard ("Zootopia"). Songwriters Kristen Anderson-Lopez ("Frozen" film/Broadway, Off-Broadway's "In Transit") and Robert Lopez ("Frozen" film/Broadway, Broadway's "The Book of Mormon") wrote seven all-new original songs for the film, and Christophe Beck, who scored "Frozen," composed the score.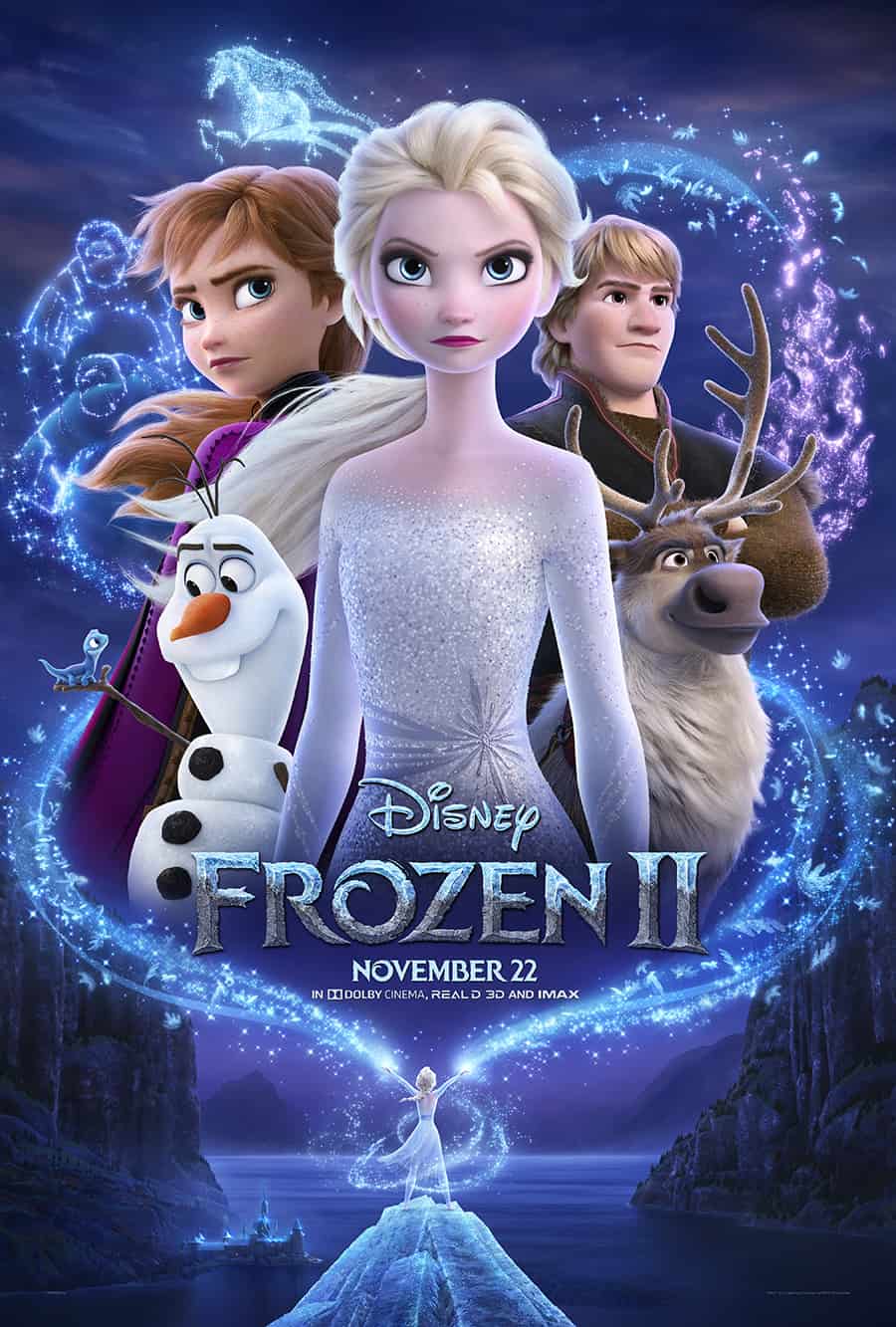 ENTER NOW for your chance to win this larger than life Disney Frozen 2 gift pack giveaway! Giveaway runs til March 7, 2020.
a Rafflecopter giveaway
Winner must be over 18 and provide a valid mailing address within the U.S.A.
You can also check out these FREE Frozen 2 coloring pages and printable activities for your kids here.
You can follow the latest Frozen 2 updates by visiting the official FROZEN site, following Disney Frozen on Instagram, following Disney Frozen on Twitter, and liking Disney Frozen on Facebook. Make sure you follow the conversation along with #Frozen2 and #FrozenFanFest.
<p ">[ela]