Frozen 2 is finally available both on Digital and Blu-ray and my daughters and I loved the exclusive bonus content in the in-home version, especially the outtakes, deleted scenes and songs.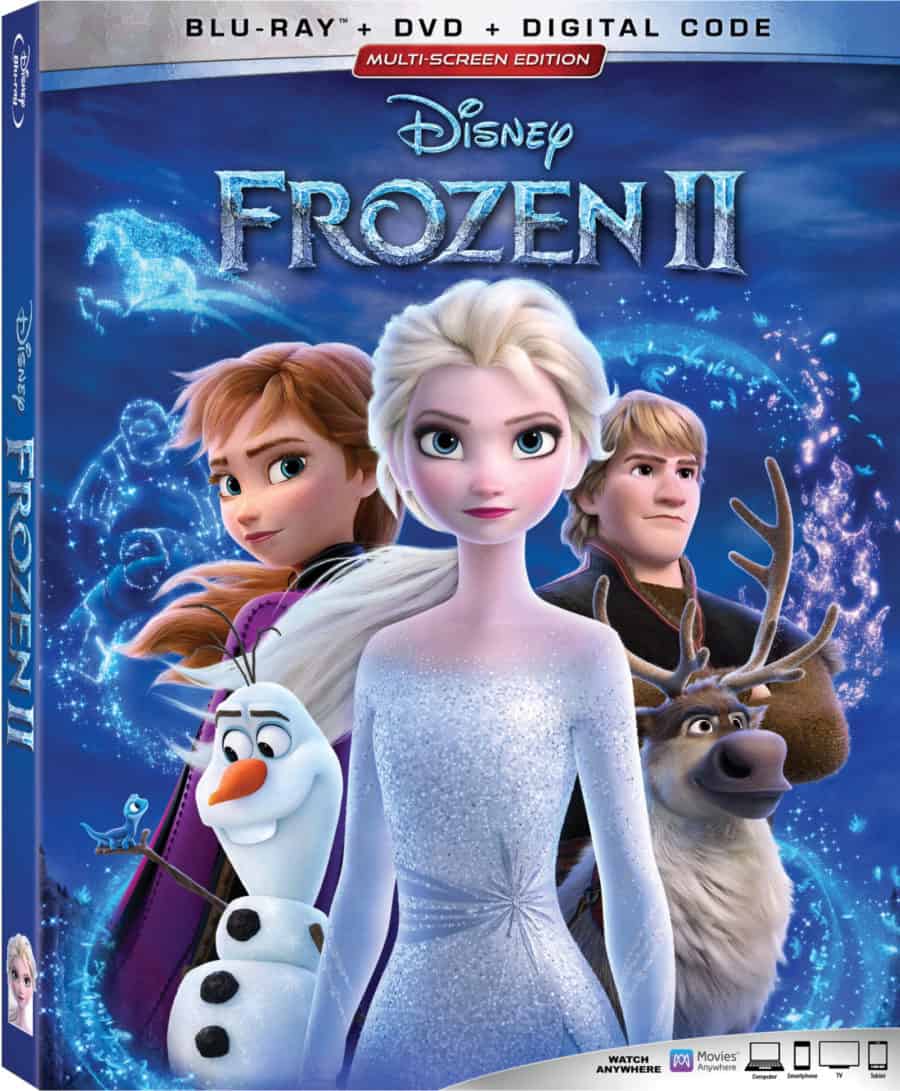 "Frozen 2" is packaged several ways to ensure families get the most out of their at-home viewing experience. A family movie night is a must, especially one involving charades!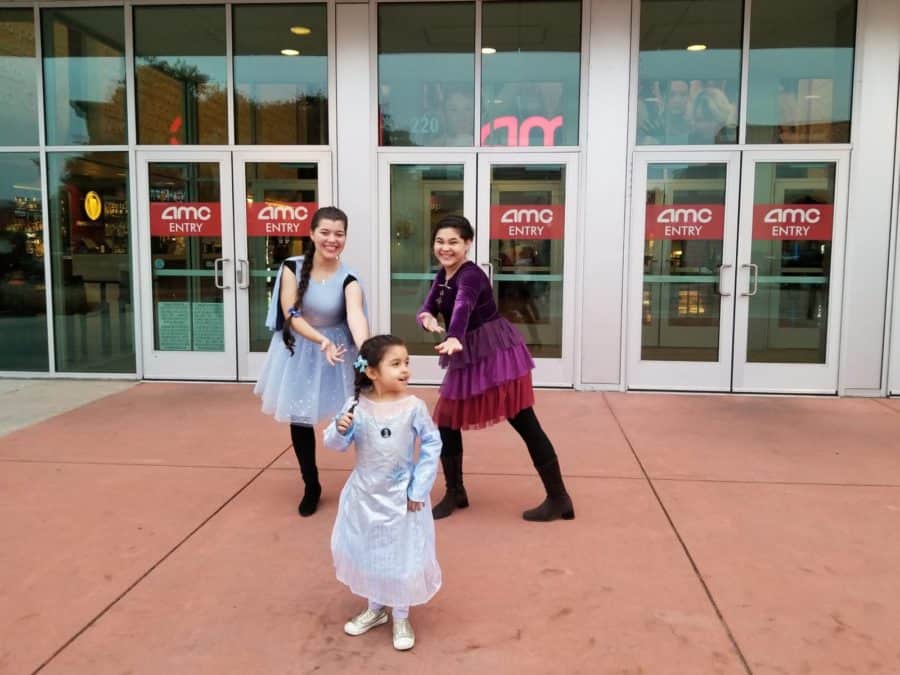 In "Frozen 2," we find answers about Elsa's power and where Anna stands, as we fall in love with Kristoff and laugh at and with Olaf and Sven all throughout the film.
Frozen 2 is the anticipated sequel to Frozen. From the Academy Award®-winning team—directors Jennifer Lee and Chris Buck, with producer Peter Del Vecho and the gifted songwriters Kristen Anderson-Lopez and Robert Lopez (yep, the same ones who wrote Let It Go!"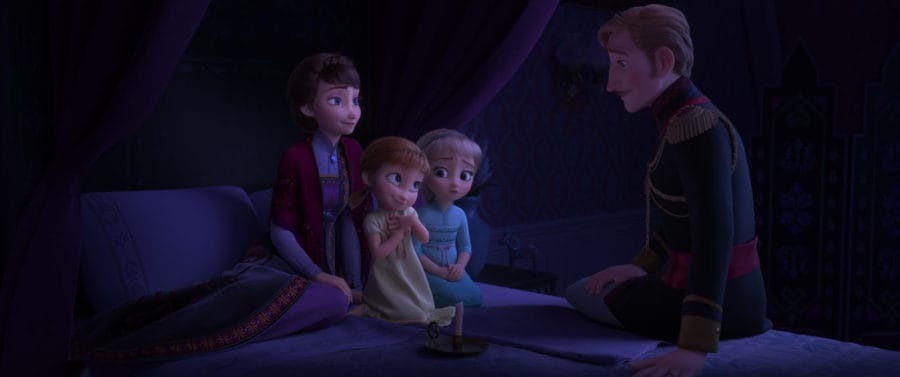 "Frozen 2" features the voices of Idina Menzel, Kristen Bell, Jonathan Groff and Josh Gad – legends!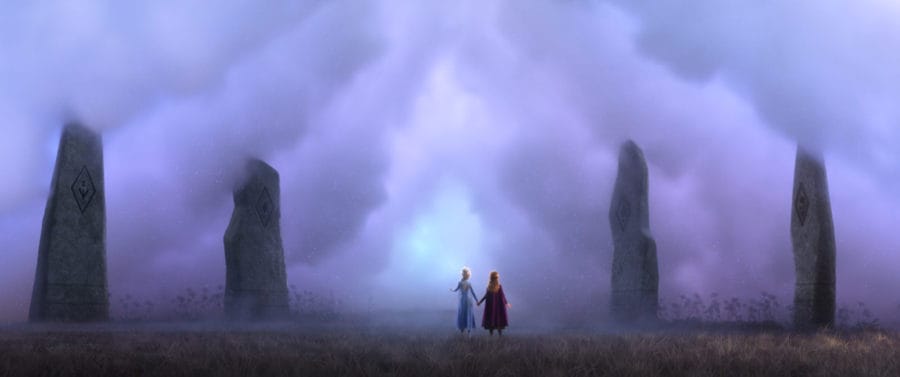 We loved the new characters in Frozen 2 and, since you know I'm a big Olaf fan, I laughed so hard with his philosophical humor!
Frozen 2 Bonus Features
The "Frozen 2" bonus features include deleted scenes, deleted songs, Easter eggs, outtakes and a sing-along version with lyrics to the film's forever-infectious songs. We loved going behind-the-scenes to hear personal, making-of stories from the "Frozen 2" cast and crew. Tear jerkers!
Disney's Frozen 2 runs approximately 103 minutes and it's rated PG in U.S. It features audio in English, Spanish, and French with subtitles, too!
Frozen 2 Giveaway
Make sure you enter our DISNEY FROZEN 2 PRIZE PACK GIVEAWAY with all-new toys inspired by the film – plus a DVD Blu-Ray Digital combo pack of the movie so you can have your own copy!
The Frozen 2 gift pack giveaway is co-hosted by WhollyART, Local Mom Scoop, Pretty in Baby Food, Wife Mother Runner, Mommy's Busy, Go Ask Daddy, An Open Suitcase, Ask Mama MOE, Mama's Mission, and Classy Mommy.
Frozen 2 Activities For The Kids
Click to download fun Frozen 2 Free Printable Activities For Kids, courtesy of Walt Disney Animation Studios!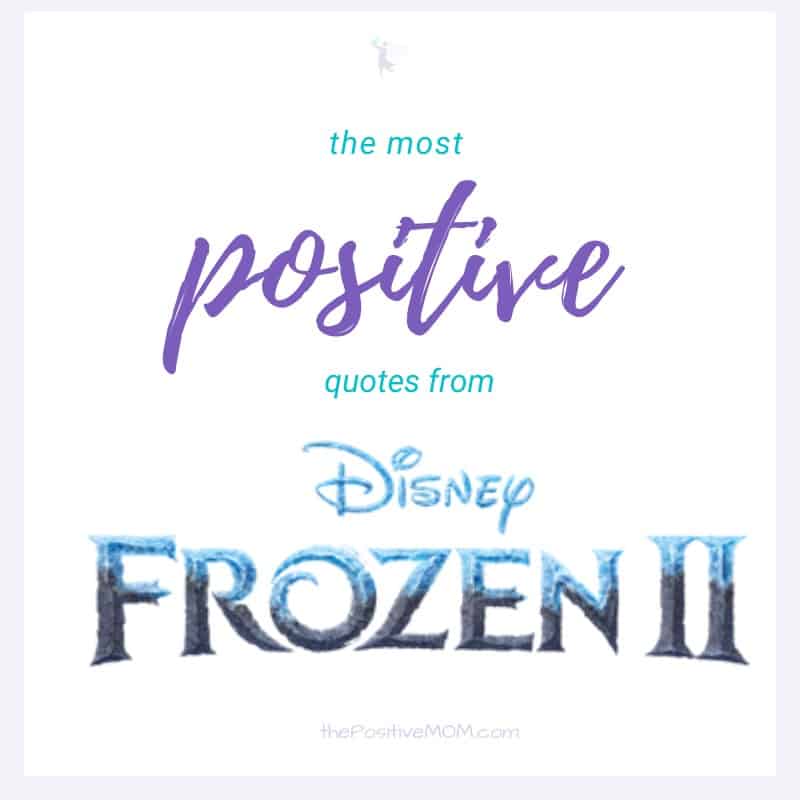 If you are a Frozen fan and love movies and quotes, you will love my collection from Frozen 2.
The Most Positive Quotes From Frozen 2
Enjoy!
"When one can see no future, all one can do is the next right thing." ~ Pabbie
I've had many moments like these the past year and I have been doing the next right thing over and over. It really works. When you're depressed and you feel doomed, find one thing you can do – even if it's just taking a breath – and go from there. As MLK would say "take the first step in faith!"
"Be prepared. Just when you think you found your way, life will throw you onto a new path." ~ Mattias
Life is full of constant plot twists (pun intended) and just when we think we know exactly where we are meant to be, then something happens that takes us in a different direction. Has that ever happened to you? Having a baby was definitely an unexpected turn of events for me last year.
"The truth needs to be found. Otherwise there is no future." ~ Pabbie
The truth changes everything. It can set us free from toxic friendships and relationships, and it can strengthen others. Either way, it's worth it!
"Who cares when there's danger when there is love?" ~ Young Anna
This may be an extreme quote, but if you think about it, some things we do as moms are quite dangerous. In life risk, we so much for those we love, and it's always worth it. It's hard to see that sometimes, especially when someone betrays us, but it's not how they react that counts, but the intention in our heart – it's what ultimately defines us.
"My love is not fragile." ~ Kristoff
True love can withstand so much because it involves unwavering commitment. This makes me think of the spouses and partners that work through the challenges in their relationships, and the friends that are brave enough to say "I was wrong," "I misunderstood," "It was me, not you." There's a wonderful friend I am grateful to have back in my life (and her lovely kiddos), because she had such courage.
"When are you going to see yourself the way I do?" ~ Anna to Elsa
This frustration may be common among siblings. I see it in my relationship with my brother and in conversations between Elisha and Elyssa. We always wish the ones we love saw just how wonderful, talented, and incredible they are. How do you solve this one?
"We only trust nature; when nature speaks we listen." ~ Yelana
I am a lot like Yelena and the Northhuldra tribe. We must listen to what nature is trying to tell us, you know… let's take care of her. She's magical. We need her. She needs us now.
What's interesting is that we call her "Mother Nature" as "someone who" nurtures us. And as a mother and nurturer myself, I can see how sometimes I can feel depleted and want a little appreciation, a little acknowledgement, and a little consideration, to keep going, to keep giving, to keep existing. I just got chills.
"I believe in you, more than anyone, or anything." ~ Anna
I can think of a few people I feel this way about. Do you have someone in your life you believe in or who you know for a fact they believe in you, no matter what?
"We have always feared Elsa's powers were too much for this world. Now we must hope they are enough." ~ Pabbie
This quote is just so powerful to me because I've always believed that every character trait that is innately yours was divinely given. Your qualities are meant to be used for good, but they can definitely be used in a detrimental way to you and others. It is those "powers" that can intimidate, annoy, and frustrate others that are designed to make a difference in your life, and that without them, your life would be doomed.
I can think of a few of mine, like my insatiable desire to speak, write, and express everything I feel, or my stubborn hard-headed will, or my indomitable warrior nature – yes, anger included. Without these, I wouldn't couldn't be here today.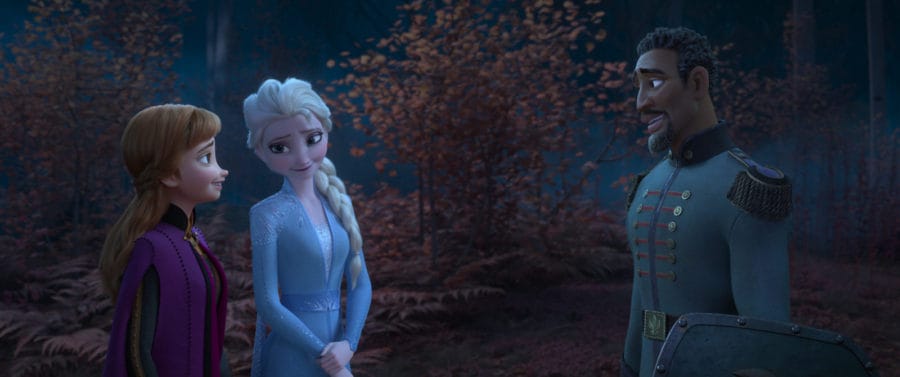 "If you don't want me to follow you into fire, then don't run into fire." ~ Anna to Elsa
Certainly a meaningful statement, because many will believe that their actions won't affect anyone, but sometimes, wherever you go, you are taking (or even dragging) someone with you. Do you think this is truer in motherhood?
"Who knows the ways of men?" ~ Olaf to Anna
Olaf is the funniest!
"You feel what you feel and your feelings are real." ~ Kristoff, while speaking as Sven
All feelings are real because we feel them – even reindeer know this! LOL I always tell my daughters: All your feelings are valid, but you must ask yourself whether they limit you or they grow you. Ultimately, we have the power to choose which feelings stay, especially which ones stay for good.
"The past is not what it seems." ~ Pabbie
There are so many sides to the same story – both in fiction and real life.
"Show yourself… You are the one you've been waiting for, all of your life." ~ Queen Iduna
It's one thing to be alone and another thing to be lonely. Self-love is the best thing that can happen to anyone because we're the one we've always been and will always be with.
"I just thought of one thing that's permanent – love." ~ Olaf
Love never goes away. It may show up in other ways (like grief, disappointment, and even distance), but it's always there. It's all about finding healthy ways to love one another.
"Two sisters, one mind." ~ Anna
We are all different and that's beautiful, but when we unite in the same purpose, we are more powerful and can make a bigger impact.
"Show yourself. Step into your power." ~ Queen Iduna
Power can feel scary, but as we ask for divine assistance, we can channel that power and use it for the good of humanity. Power is for use.
"You're not responsible for their choices." ~ Anna
I know a lot of people use quotes out of context to just add fuel to a fire of their own making, and I see this quote as one that can be taken out of context with that in mind. The positive implication of this quote is that you (as is Elsa, in this case) are responsible for your own choices. What you do, what you feel, what you think is not caused by someone else. Own your choices, even if or when "they" don't own theirs.
"I'm here. What do you need?" ~ Kristoff
The Disney Prince we all desire. LOL I know I tell many stories of pain, but I am really highly blessed. I have friendships that are loyal, true, and lasting (20+, 30+, 40 years!!!). I wish you friends that are always there when it counts, like Kristoff.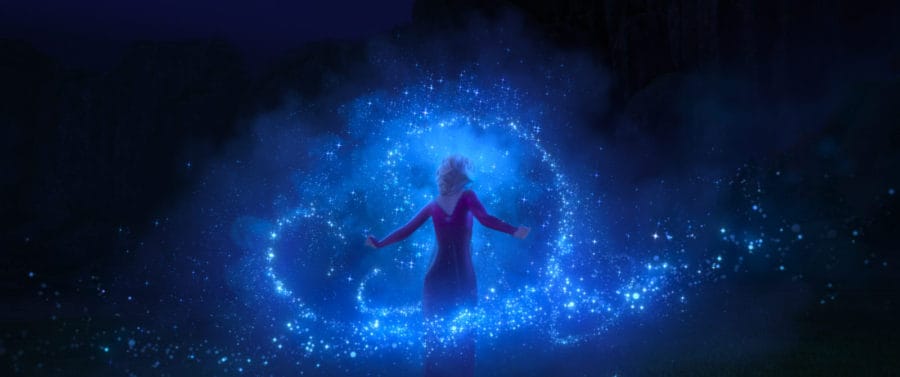 "Fear is what can't be trusted." ~ Elsa
Fear can be useful when a bear is chasing us, but it can be the worst enemy. I'm just going to go ahead and say it: fear makes us feel, say, and do really foolish things. Fear can drive people, opportunities, and joy away.
"Because when you're older, absolutely everything makes sense." ~ Olaf
Oh Olaf! Nothing ever ever ever makes sense and we are never ever in control. You'll learn soon enough.
"Don't give up. Take it one step at a time." ~ General Mattias
One step at a time. One day at a time. One night at a time. My mentor, Jack Canfield, always asks "How do you eat a watermelon? One bite at a time!"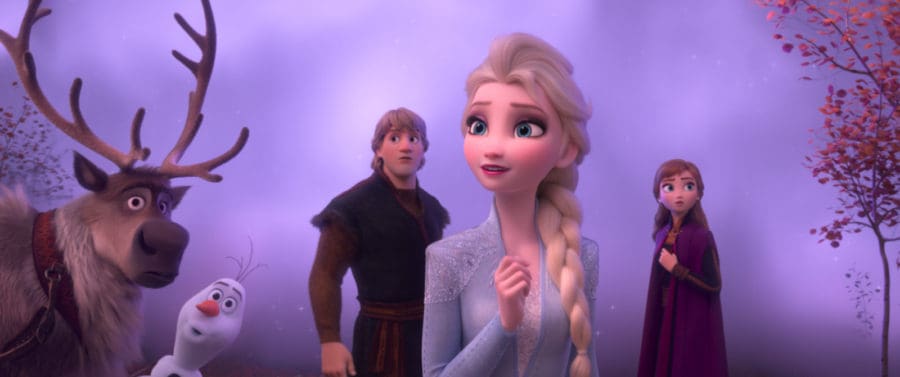 "Advancing technology is both our savior and our doom." ~ Olaf
This is so insightful and true. I think some of the best and worst moments of my life can be directly attributed to technology. Like my last marriage and my upcoming divorce – YIKES!
"Everyone I've ever loved is here within these walls." ~ Elsa
I added this one because, as an Immigrant, I know it's hard to leave your home, to leave those you love. Have you ever had to do that?
"I wish it would stay this way forever, but change mocks us with her beauty." ~ Olaf
Change is beautiful. It also hurts. Do you agree?
"Part of me that wants to go into the unknown." ~ Elsa
There's a moment in everyone's life where you are called into new adventures. It's something I can relate to so much. What I love about this message is that the pain of the known can be so much stronger than the fear of the unknown.
"You'll always have me." ~ Anna to Elsa
So, this one is from me to you, too. I know I've been quieter, a bit isolated, and focused on putting myself back together again, but you'll always have me. In a world where we can feel so lost, it's good to know you have a place to get back to.
What do you think?
Can you believe none of these movie lines are from the original Frozen movie back in 2013 – they are all from the sequel: Frozen 2! There are so many epic quotes and life lessons in the Frozen movies!
What was your favorite Frozen 2 quote? I want to know what you learned and what perspectives you can add to what I shared.
Use #Frozen2 and #FrozenFanFest on social and follow FROZEN 2 on Facebook, Twitter, and Instagram, and visit the official FROZEN 2 website.
[ela]