They say your health is your wealth and I'm on a journey to make more healthy and easy meals for my family. We love being with one another in the kitchen and working as a team to make yummy meals that are good to our bodies.
I shop at Sam's Club for healthy ingredients to maintain a lifestyle of holistic wellness. I've been a loyal member for many years and I'm quite happy with the guaranteed value of the membership. I recently upgraded to a Plus Membership for more savings and cash rewards!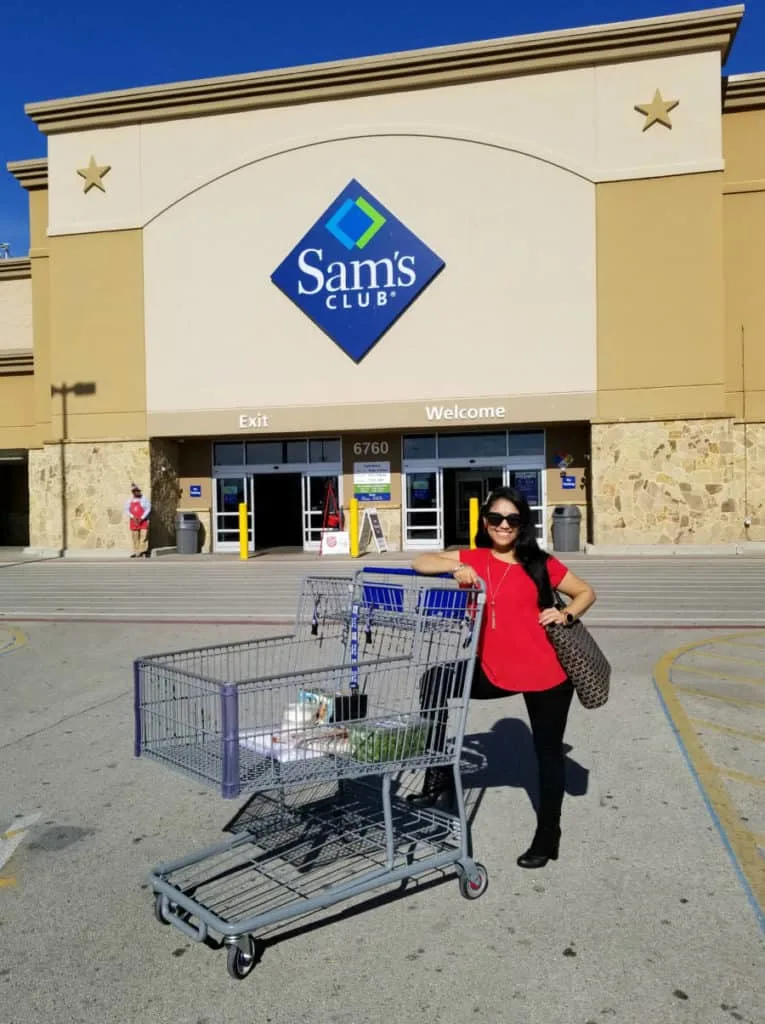 Sam's Club is helping me achieve my health goals with their great selection of quality items to help me improve my daily family routine while saving time and money.
I just got back from my local Sam's Club and the girls and I made a video tutorial on how to make one of our favorite recipes ever: Veggies in a Blanket. We think these little things taste heavenly and I think your family will agree.
Veggies In A Blanket is so easy to make that we all make it together – even little Eliana! You can make Veggies In A Blanket as a snack or light meal and the joy of it is that it takes just a few minutes to prepare.
Let's learn how!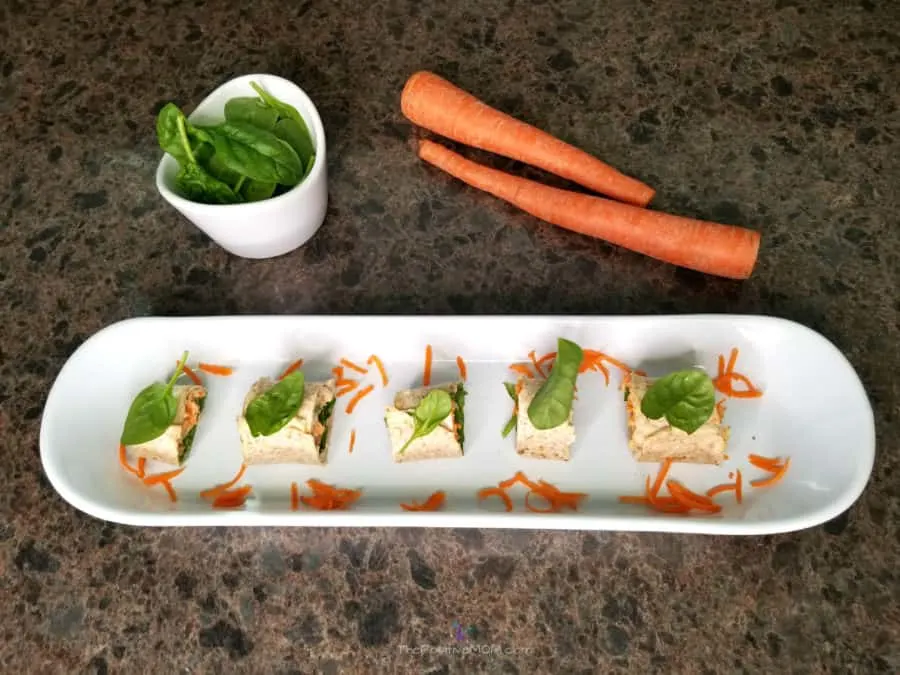 Ingredients to make Veggies in a Blanket
1-2 cup Member's Mark Hummus (We like a lot of hummus in ours!).
4 Mama Lupe's Fresh Low Carb Tortillas
2 large carrots, shredded (You can peel them if you so desire).
2 cups of Taylor Farms Spinach
That's all you need! Make sure you rinse your veggies thoroughly to keep everyone safe and to give the kids a good example. 😉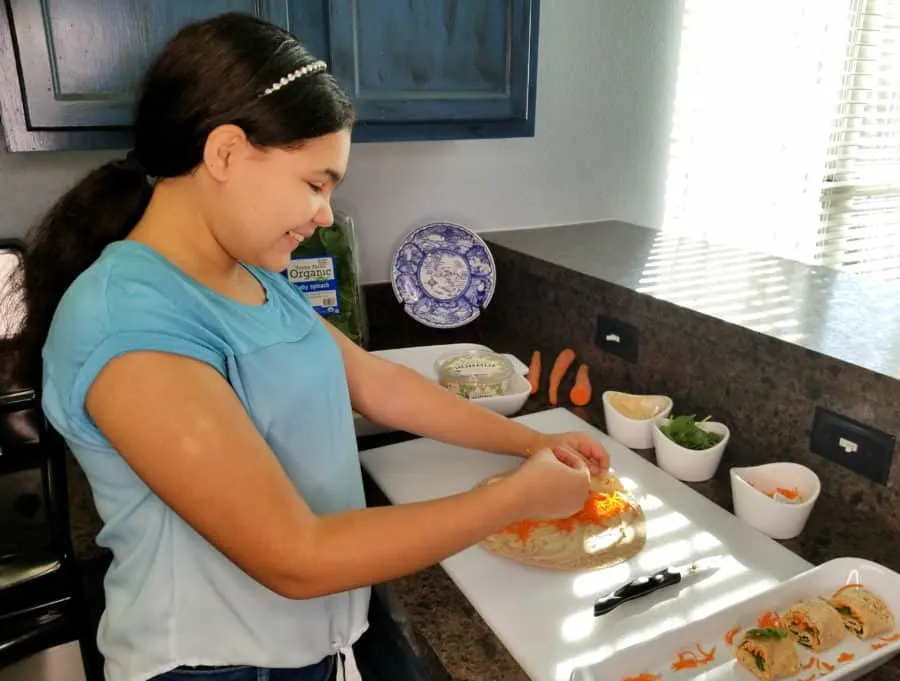 How To Make Veggies in a Blanket

Spread Member's Mark Hummus on Mama Lupe's Fresh Low Carb Tortillas.

Add the shredded carrots and Taylor Farms Spinach.

Carefully begin to roll up the tortillas and continue to the final edge of tortilla. Add a little hummus if you need it to stick a little more.

Use a knife to slice tortilla into pinwheels. It usually makes about 5 per roll.

Arrange on a plate and serve!
The last and most important step: EATING!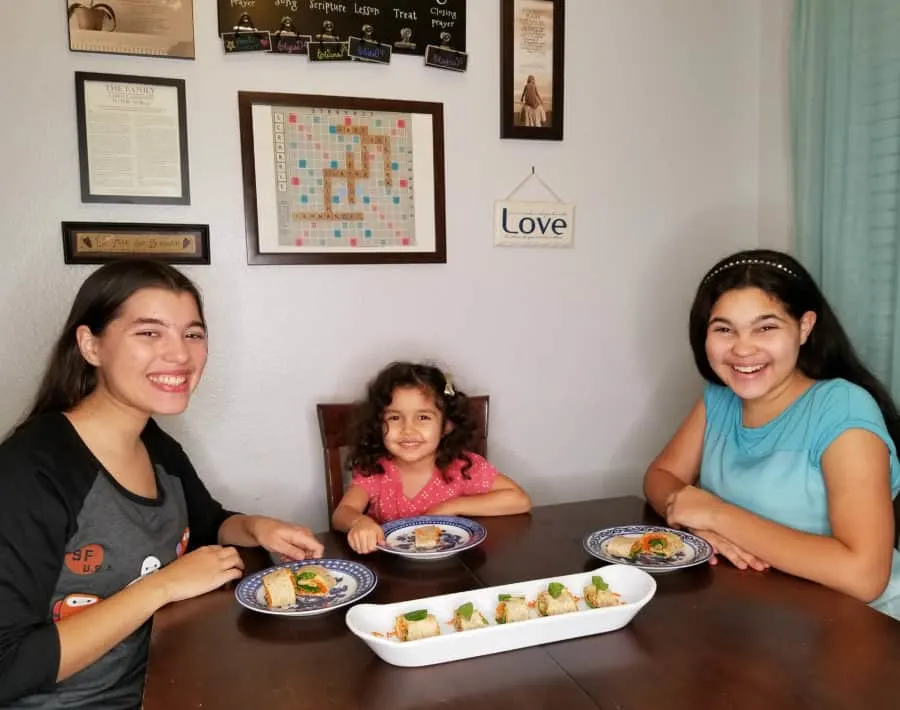 Veggies In A Blanket is a very fun vegan meal because it's very colorful and you can add lots of shredded veggies using your hands. Kids love to be creative in the kitchen and to come up with ideas for ingredient substitution.
You can also have lots of fun garnishing the serving dish with your little ones, because they love to decorate and use their imagination.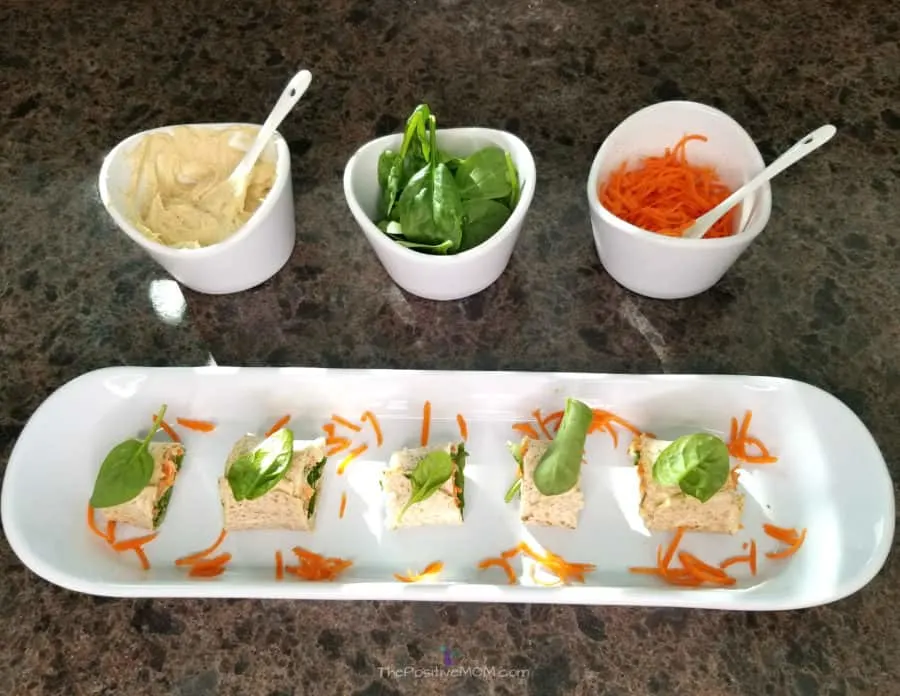 Sam's Club has everything you need for portion control, healthy eating and hydration, so you can be healthier and stronger!
We invite you to #JoinTheClub and take advantage of the many perks, offers, and savings of club membership available! Memberships cost are $45 for Select Club and $100 for Select Plus, and when new members sign up they receive a $10 gift!
Would you try Veggies In A Blanket? Share what unusual ingredients you would use to make this delicious recipe your own!
[ela]