I've been telling you all about my exciting trip to Los Angeles for the AVENGERS: INFINITY WAR premiere and even though it was mostly a MARVEL event, ABC treated us to breakfast, a very special sneak preview of the Season 3 premiere of Quantico, and an intimate Q&A with new series regular Marlee Matlin and Showrunner and Executive Producer Michael Seitzman.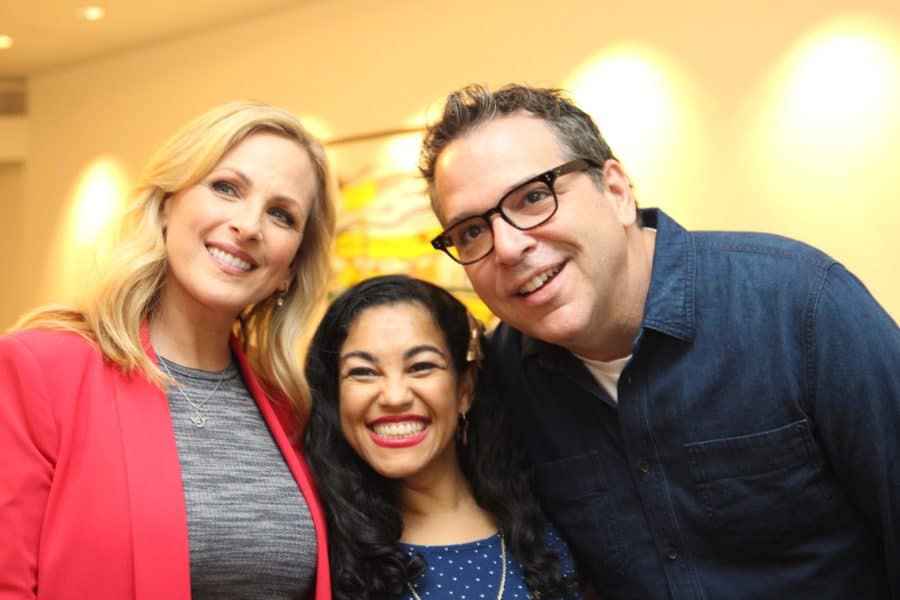 If you're new to Quantico, welcome to the club. I had not discovered this exciting series until this fabulous invitation to the Infinity War Event. Thankfully, Season 3 is a fresh reboot that honors past seasons but takes life of its own, so no catching up is required before you tune in Thursdays at 10|9c on ABC or streaming or on the app.
I was feeling all kinds of feelings during the screening and was able to understand and love every minute of the Season 3 premiere episode of Quantico, which was called "The Conscience Code" and was written by Michael Seitzman and directed by Russell Lee Fine.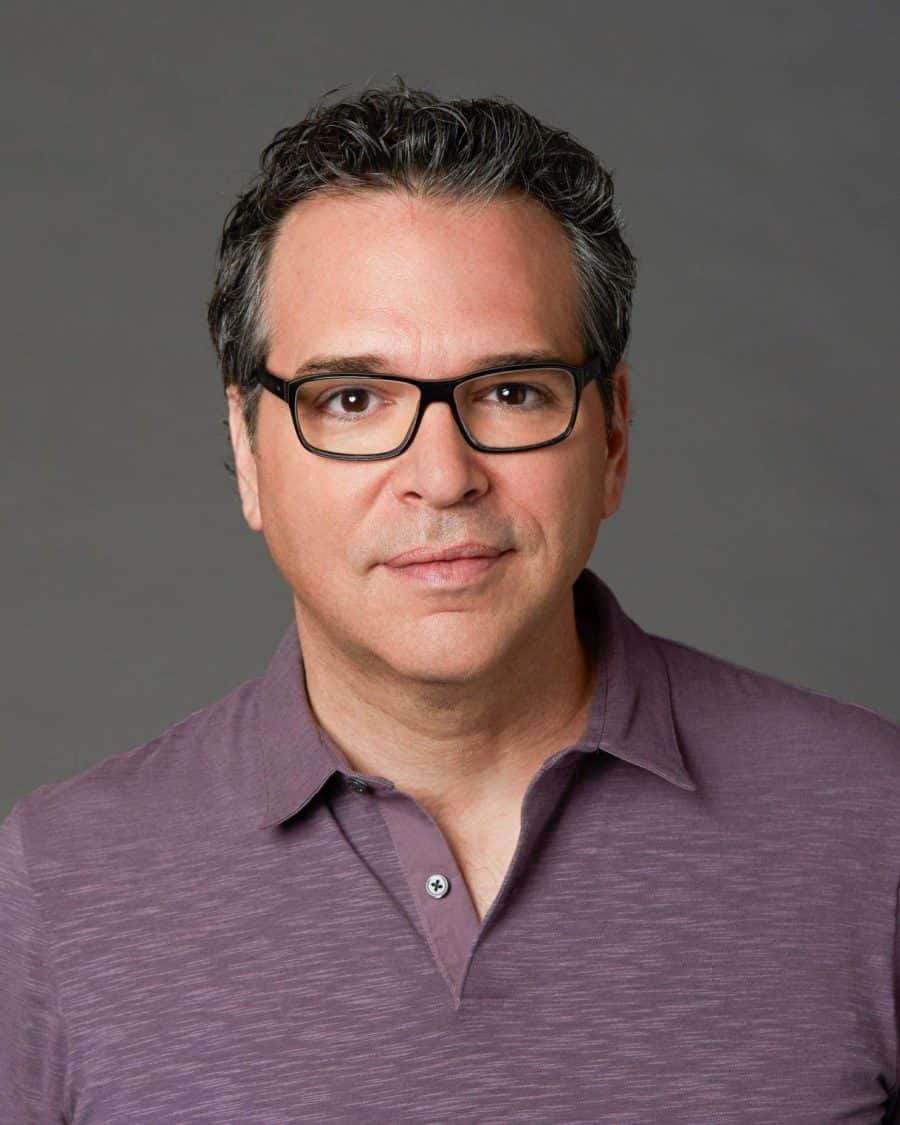 Here's the gist of the first episode: It's been three years since American hero Alex Parrish (Priyanka Chopra) has had to navigate the dangerous waters of the Central Intelligence Agency and put her life on the line for her country. She has been living a peaceful, anonymous life somewhere in Italy. However, Alex is forced to abandon this idyllic existence when Ryan (Jake McLaughlin) persuades her to help him rescue Shelby (Johanna Braddy) from a notorious international arms dealer known only as The Widow (Tony Award®-Winner Jayne Houdyshell of 'The Humans'), who is holding her hostage – and in exchange for her release she demands something that only Alex can provide.
If you are a loyal Quantico fan and have been for the last two seasons, you will find lots of surprises, as Michael Seitzman told us:
"We are storytellers. I think people that watch television or watch a movie, they don't realize that the primary job of the writer and the filmmaker is to frustrate the audience, not to give the audience what they want…. We wanted to invite new audiences into the show as well as serve the loyal audience. So we gave the new audience and the loyal audience an unknown back story that they can both share, as opposed to the new audience not being able to share the two years prior… we decided to be very forward thinking with the show and always move the show forward and introduce things to the audience that they're not necessarily expecting."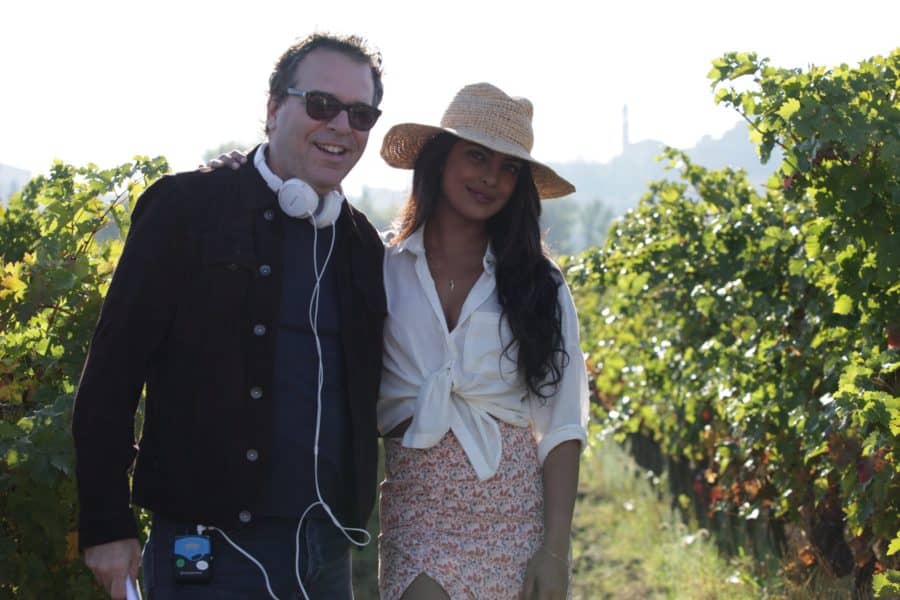 Quantico also features Russell Tovey as Harry Doyle, Alan Powell as Mike McQuigg, and Blair Underwood as Owen Hall. Executive producers include Michael Seitzman, who is also the series showrunner; Russell Lee Fine, Adam Armus, Robert Sertner, Mark Gordon and Nicholas Pepper. "Quantico" is produced by ABC Studios.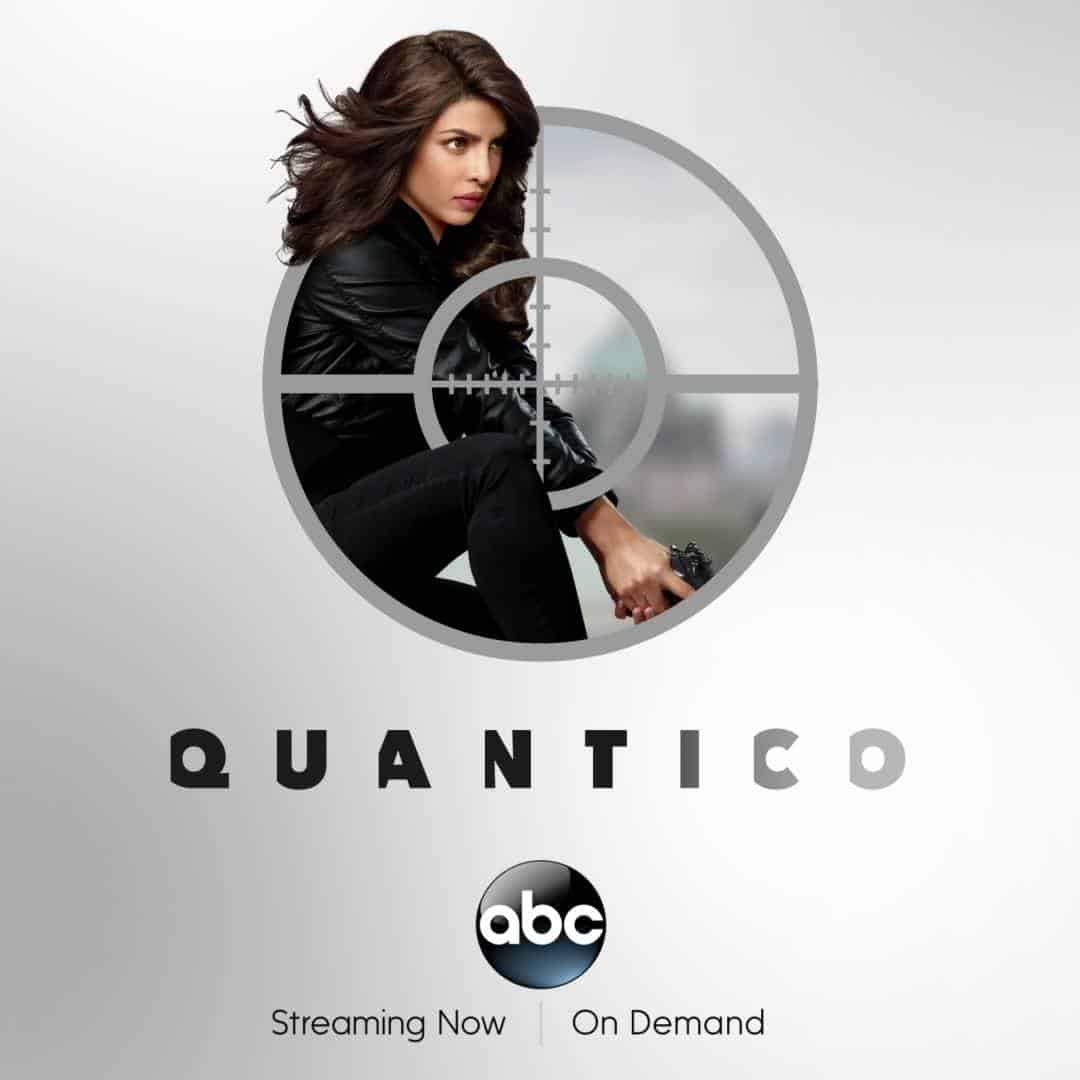 What's most exciting to me about the series is that Academy Award Winner Marlee Matlin joined the cast of Quantico. Marlee Matlin is former agent Jocelyn Turner, who has her own dark past with The Widow.
"He [Michael] really honored his promise of putting me on a show, and so sure enough I heard from him just a few weeks later about making an appearance on Code Black…. about two months later he texted me and says I have a great idea for you…. And he told me I want to write you into Quantico…. And then before I knew it I was on the set in New York City playing Jocelyn Turner for him.
And, you know what, I have to give Michael credit because he's one of the few people in Hollywood who understands how to use someone like myself, who understands not to dwell on the disability, not to dwell on the "dis" in ability, but to look at the ability."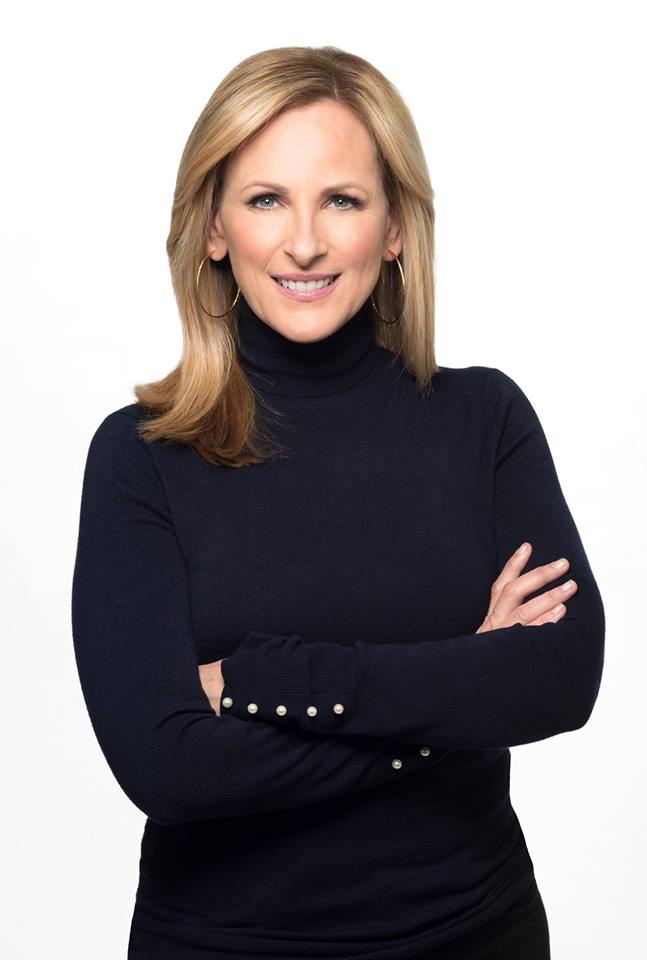 I'm excited to see inclusion, diversity, and representation in Quantico with Matlin's role as Jocelyn. Seitzman told us about how they created and expanded her character:
"And what was really wonderful about it for us in the writer's room was to write a role for Marlee where we at times ignored the fact that she was deaf so that she's just somebody who was in a car accident and with a relationship and a situation. And then at other times we utilized her deafness to help us tell the story and to create a problem in the story and a solution in the story.
And that was electrifying.it changed the way that I was thinking when I was writing. It changed the way all of us were thinking."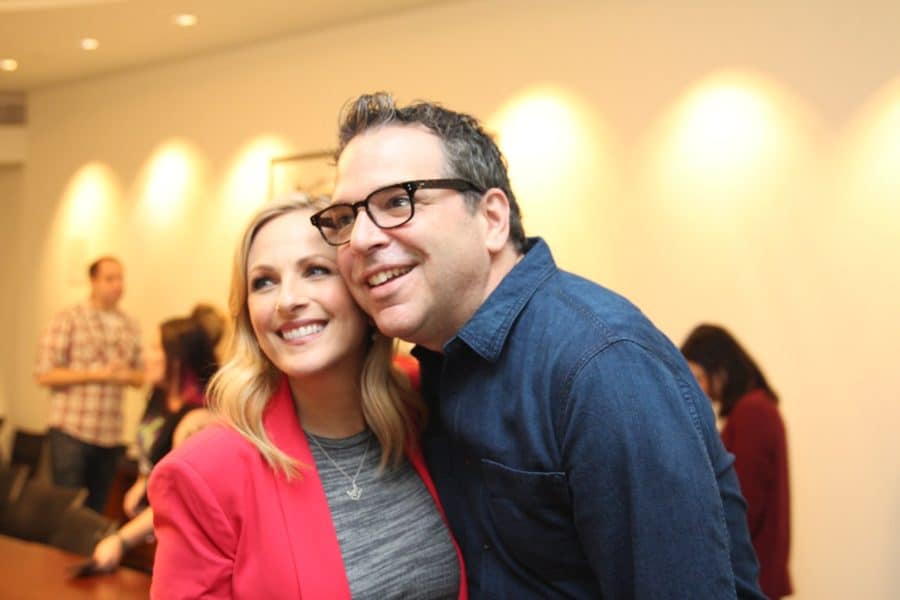 So this may be a bit of a SPOILER from season 3 of Quantico, but it is what truly made this interview so inspiring, and it was my favorite part. Seitzman told us his thoughts on making Matlin an essential part of season 3 of Quantico,
"I wanted to work with what looks from the outside, from people who are not deaf, to be a disadvantage and to find the advantage in it. And that's very exciting and very gratifying. In every episode Jocelyn is very key to the team and very key to how they solve problems and how they figure out the story.
What was interesting to me was how do you take the audience from being a witness to the events and make them a participant in the events? How do you make the audience a participant in the problem solving? In this case, it was Marlee's character, which she says you have to look at it with clear eyes.
…There's a tonal shift in storytelling… she [Matlin] invites you into the process. She looks out into the audience, and she says you can be a part of this team too. That's really important."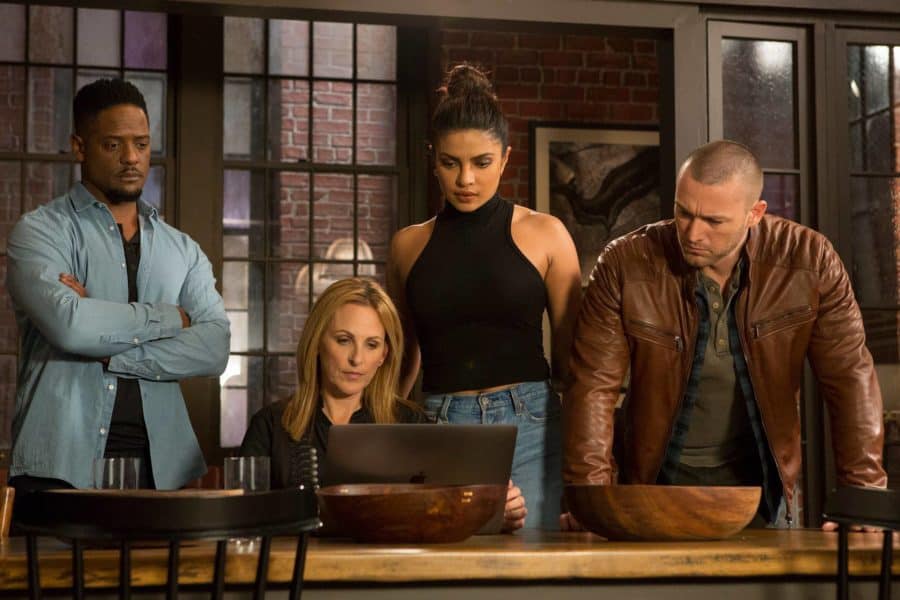 Marlee also got to work with the writers to develop Jocelyn.
"I felt that the writers needed to see me in person and to get a feel for who I am… to be able to pick up the different situations that I might find myself in and the situations that I've been in in my life or what I envisioned could happen as a result of the character that I'm playing. And the writers are all brilliant."
Michael told us about his insights in the writing room with Marlee, as well,
"The session with Marlee was the most illuminating for us because we got to ask the questions head on and ask how it feels to be in this situation, how it feels to be in that situation."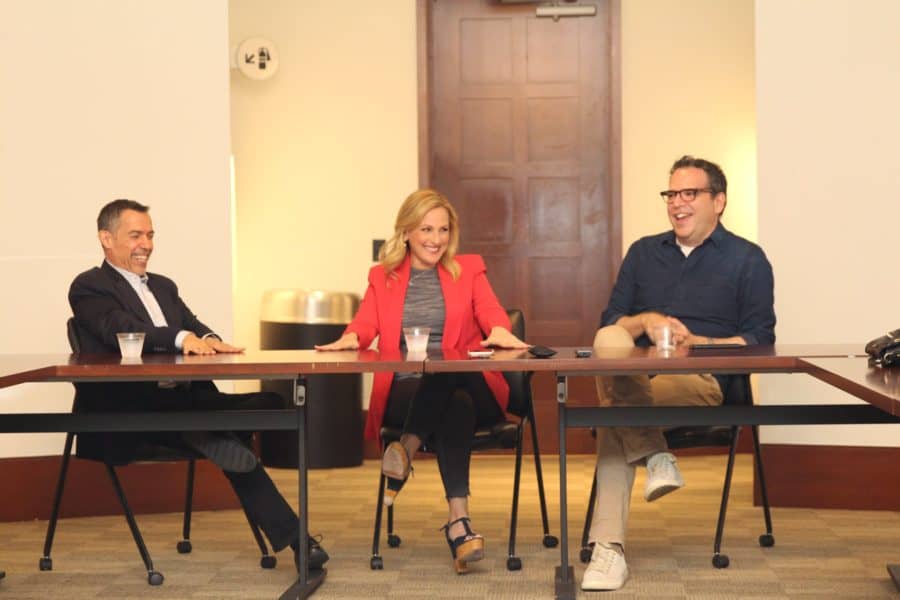 We learned that the entire staff, crew, and cast had to adapt to a new, different way to filming on set and even communicating to interact with Matlin. They also had to learn how to interact in character with her as Jocelyn! Seitzman spoke about the approach to getting used to new systems,
"It was interesting to watch the process of having them realize to learn a whole new way of looking at a situation with the deaf factor in it. And it was a learning curve… and even for me it was a learning curve… You start to change the way that you interact. So it changes the way that we have to think about it that this is real."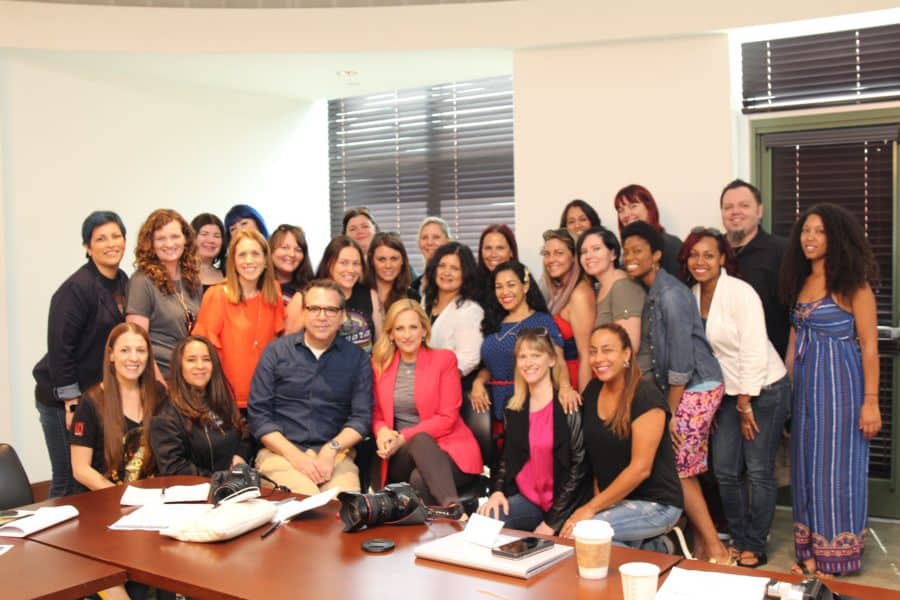 Seitzman told us, "The idea was to bring them all together piece by piece and then create a team out of them… you felt like you wanted that team to come together, and you wanted them to stay together."
A whole new future lies ahead for this team when they agree to work together as an elite black-ops task force and the thrilling, heart-stopping adventures continue!
Tonight you can tune-in to a new episode! It airs Thursdays at 10|9c on ABC or streaming or on the app.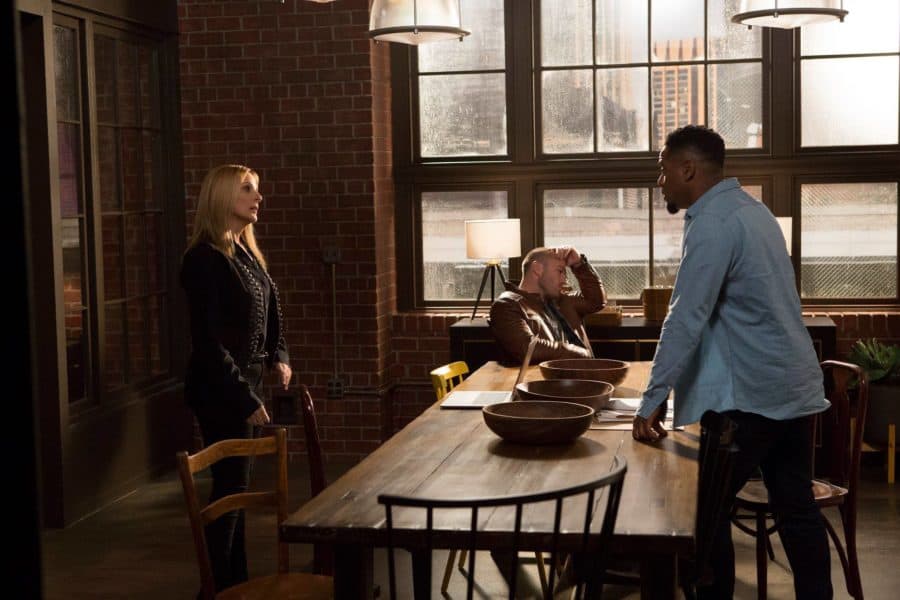 Episode 2 of this season is sure to be epic. Here's a synopsis of the next episode, titled "Fear and Flesh":

.In tracking down the origin of a deadly strain of tuberculosis threatening Americans, Agent Ryan Booth must go undercover and infiltrate a white supremacist organization – an assignment that threatens the life of another member of the team, on ABC's "Quantico."
I've seen screened this episode and it is so good! You definitely gotta tune in on THURSDAY, MAY 3 (10:00–11:00 p.m. EDT), on The ABC Television Network, streaming and on demand.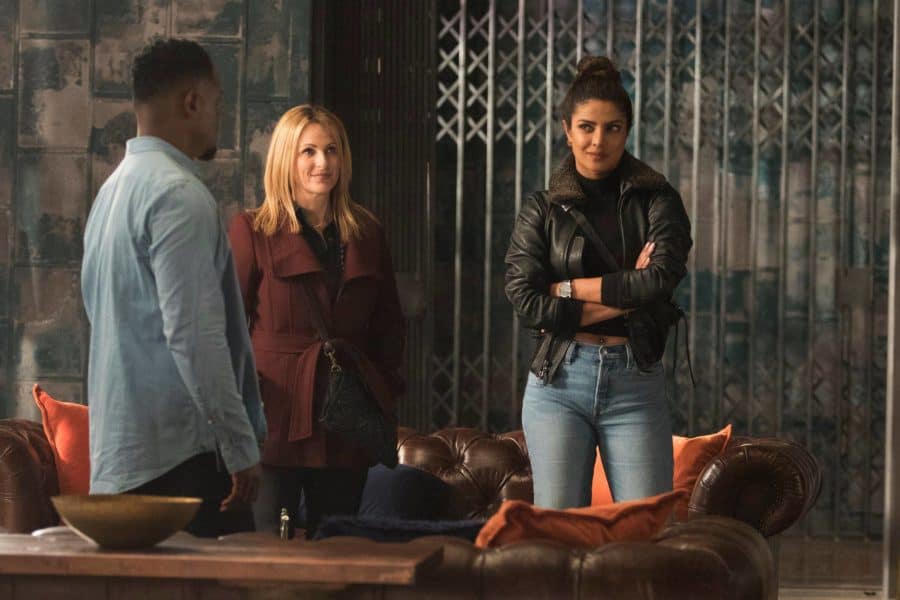 To learn more about Quantico, visit the Quantico Show page on ABC, and like Quantico on Facebook, follow Quantico on Twitter, follow Quantico on Instagram. You can usse the hashtag #Quantico and #ABCTVEvent to join the conversation!


My mission is to help moms find peace, break cycles, and feel whole so they can be present, peaceful, and positive moms. To receive a gift that can get you started on that journey click HERE.
Quantico photos provided by ABC, group photos taken by Louise Bishop of MomStart.com