Well, well, well! It's that time of year again. Time for STAR WARS Day! It's happening again Friday, May the 4th (be with you)!
To celebrate, I'm sharing new activity sheets including coloring pages, a word search, mazes, and more Star Wars printables inspired by the upcoming Lucasfilm movie, SOLO: A STAR WARS STORY which opens in theaters everywhere this Memorial Day weekend (May 25th).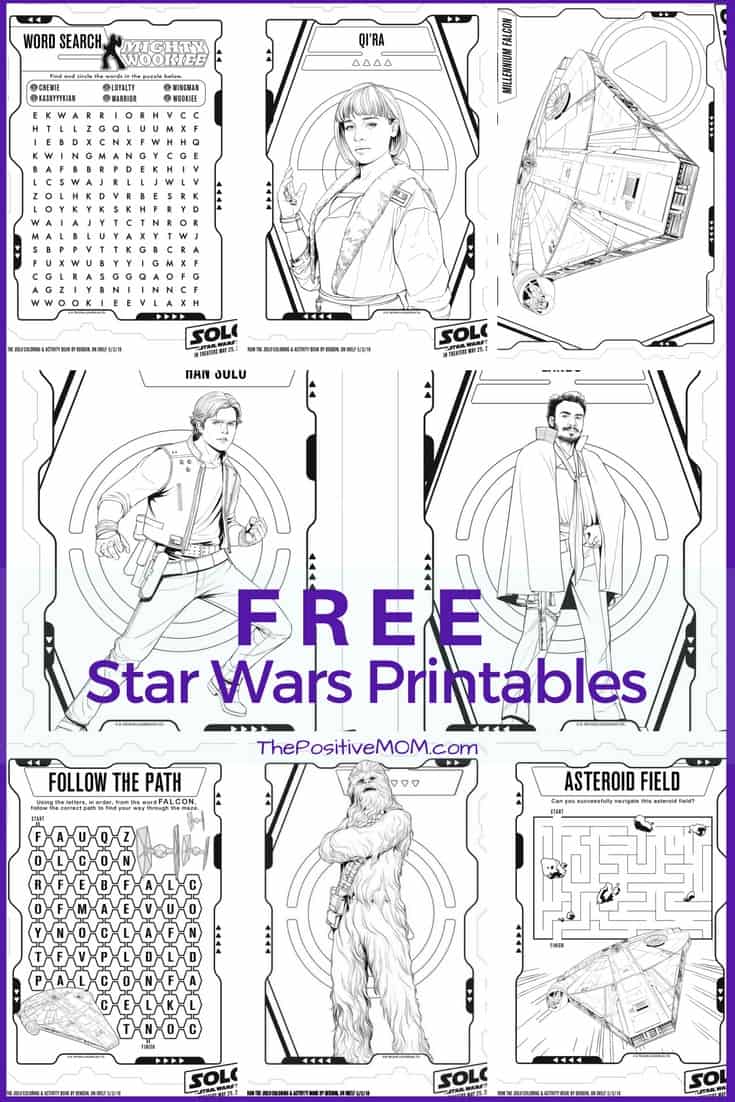 As a Star Wars fan, you want to get your kids involved and excited to get to know your favorite Star Wars characters and discover new ones in this new Star Wars adventure!
Let's watch the SOLO: A STAR WARS STORY trailer!
Board the Millennium Falcon and journey to a galaxy far, far away in SOLO: A STAR WARS STORY, an all-new adventure with the most beloved scoundrel in the galaxy. Through a series of daring escapades deep within a dark and dangerous criminal underworld, Han Solo befriends his mighty future copilot Chewbacca and meets the notorious gambler Lando Calrissian, in a journey that will set the course of one of the Star Wars saga's most unlikely heroes.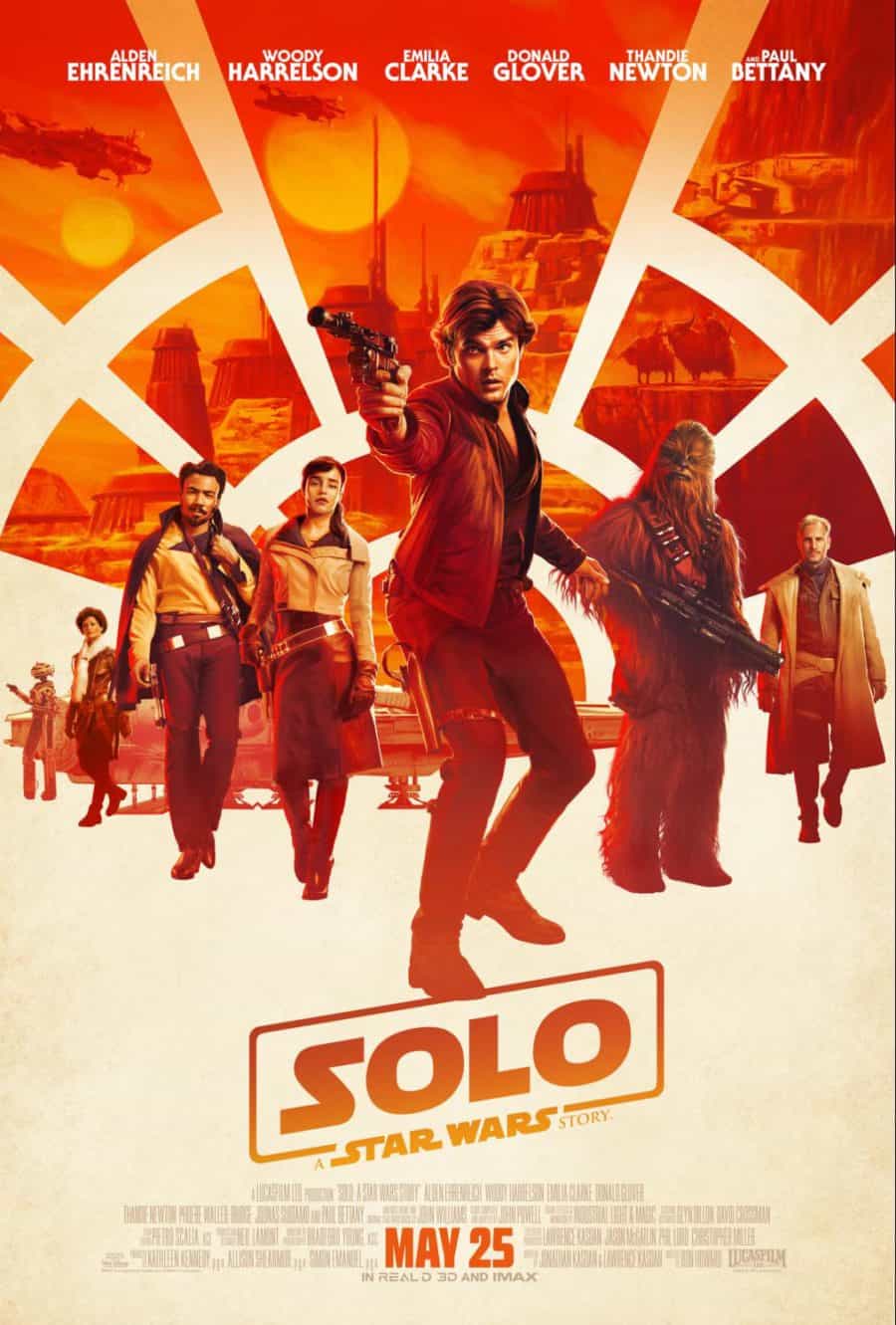 The film stars Alden Ehrenreich, Woody Harrelson, Emilia Clarke, Donald Glover, Thandie Newton, Phoebe Waller-Bridge and Paul Bettany.
To start the Star Wars fun with your little ones, you have 5 character Star Wars coloring pages you can download individually. Click on the name to download the printable: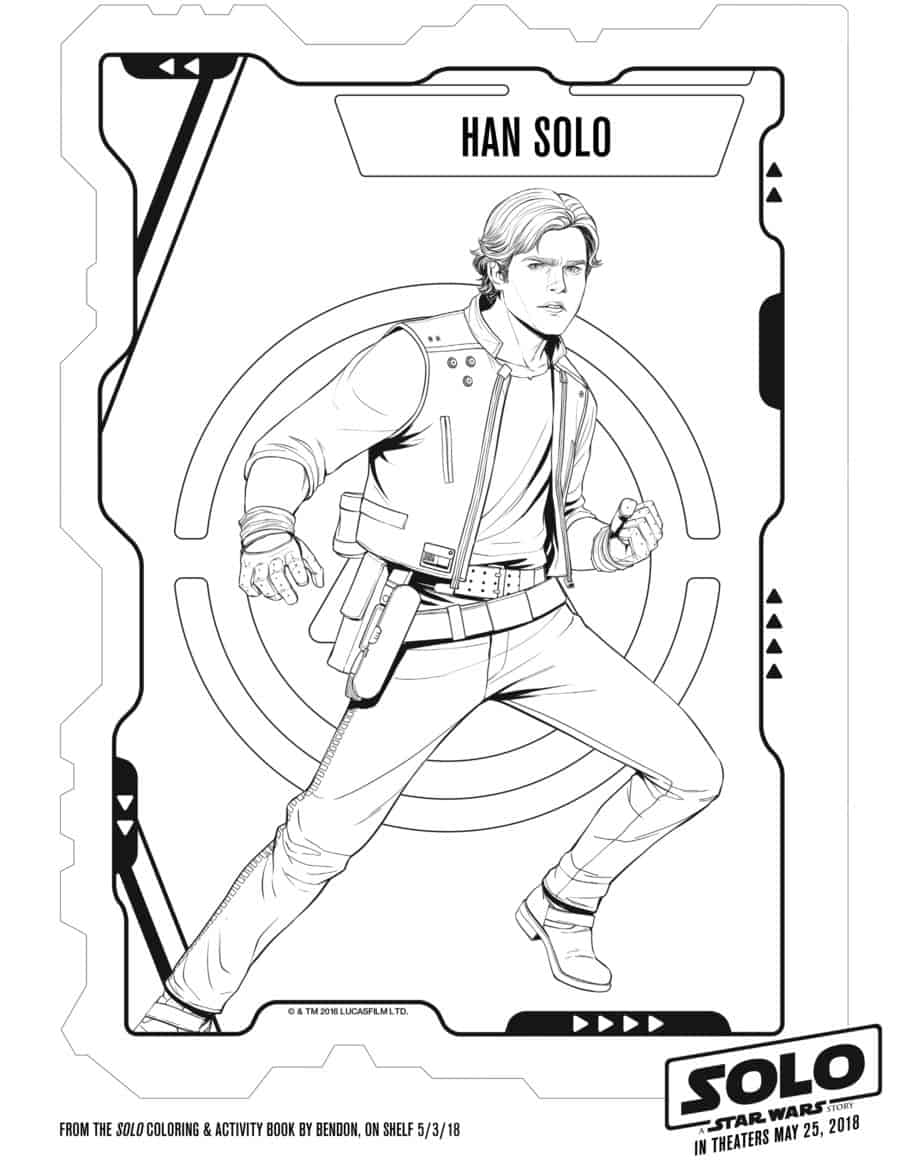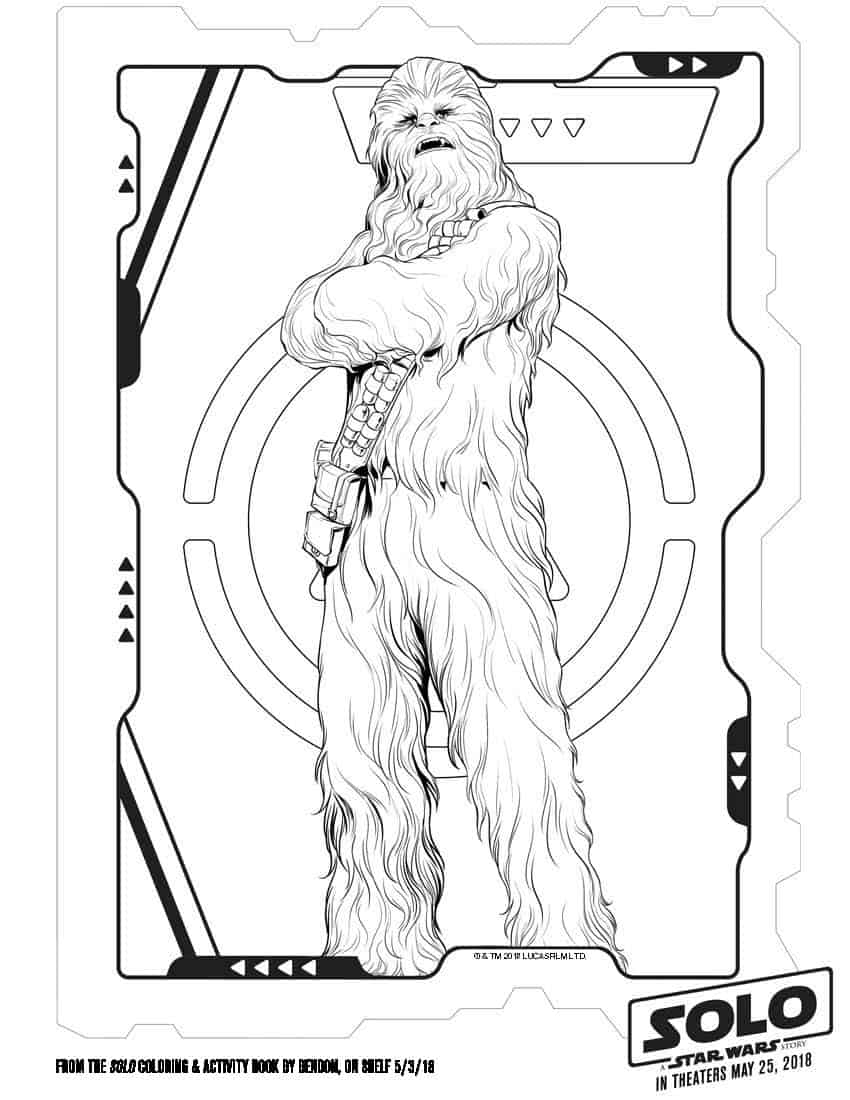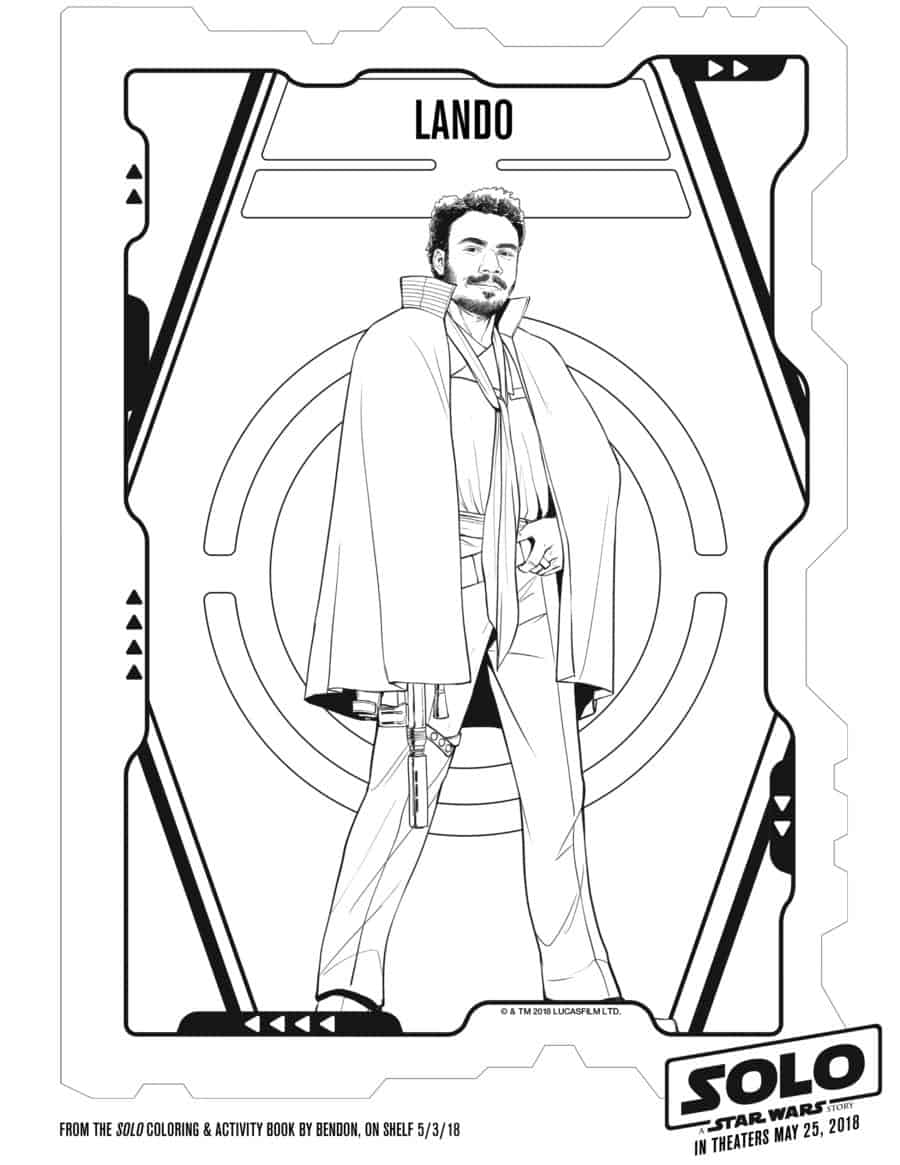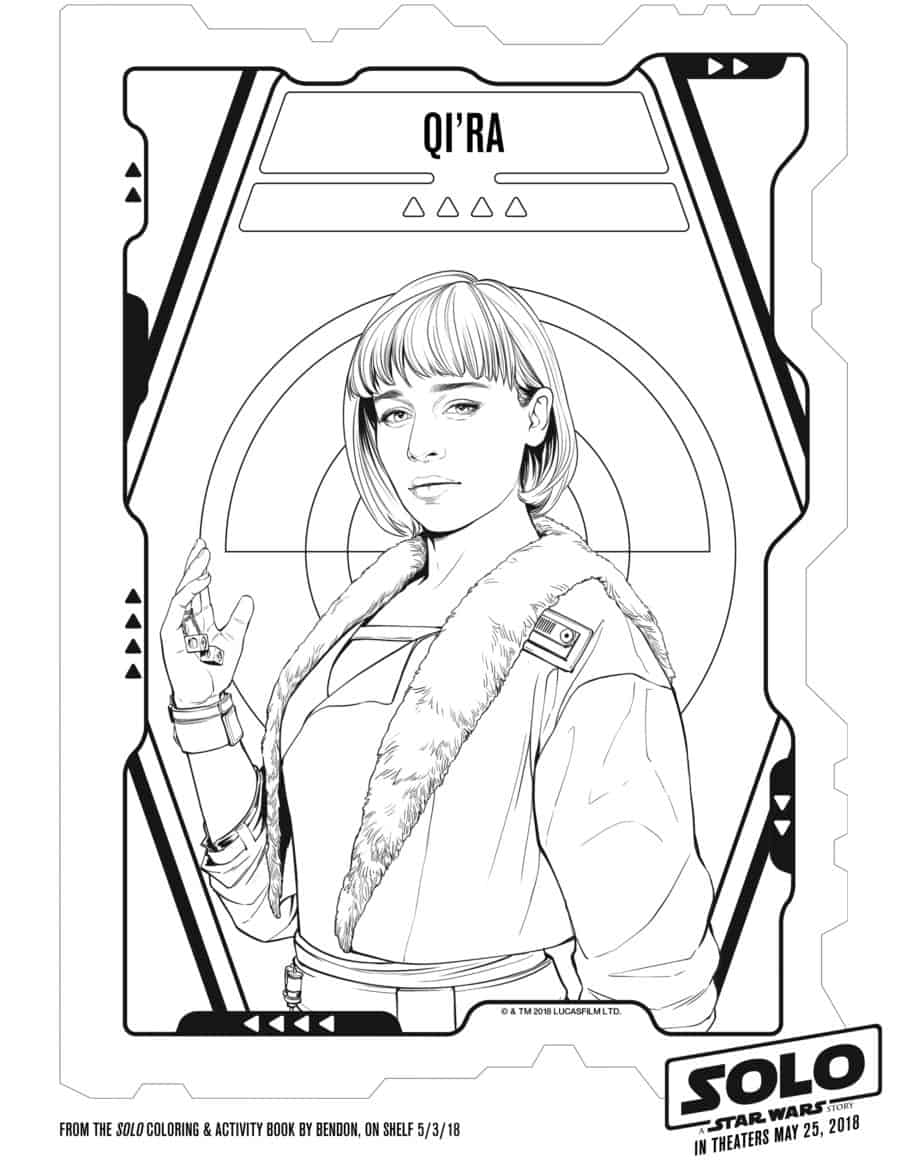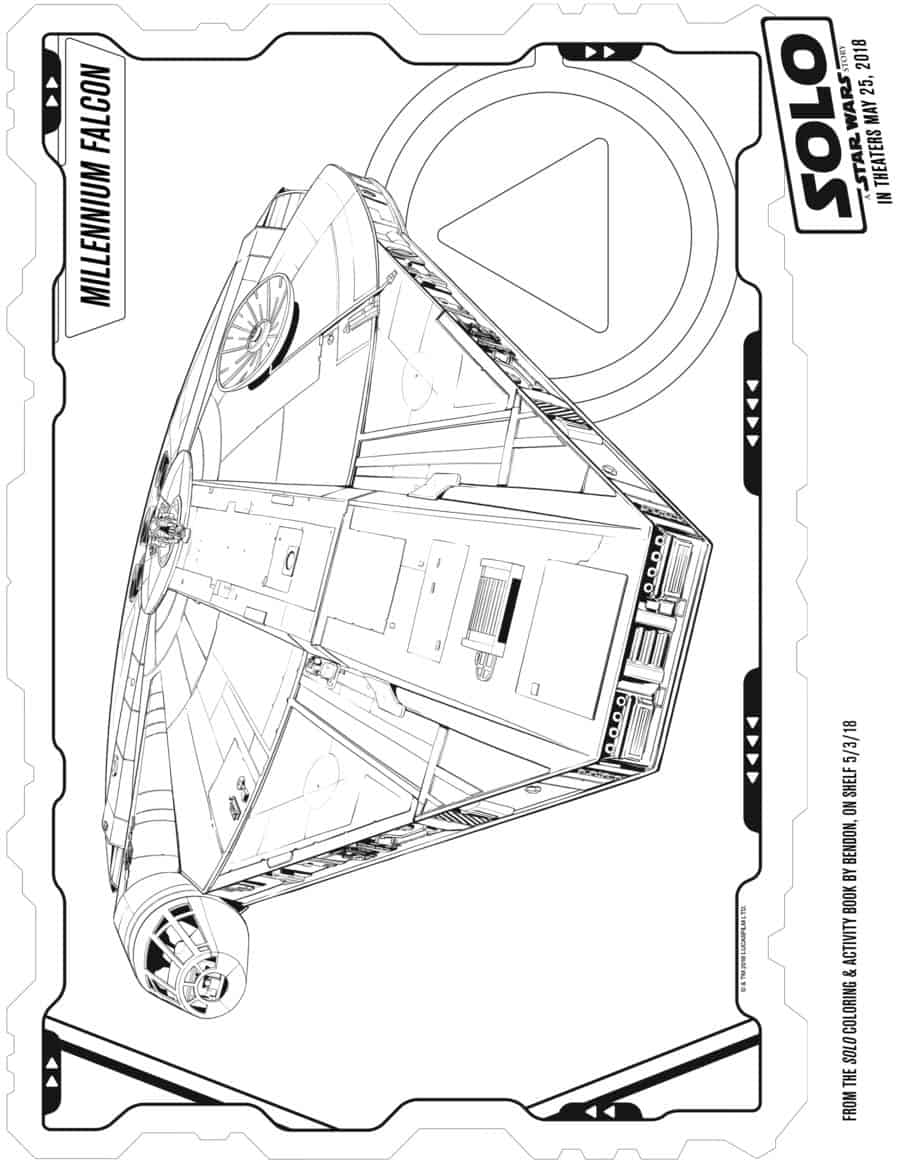 You read that right! I was on a tour at the Disney Creative Campus just recently and the cast members told us that at Disney, the Millennium Falcon is considered not only a Star Wars character, but a key character!
You can also download these free printable Star Wars activities: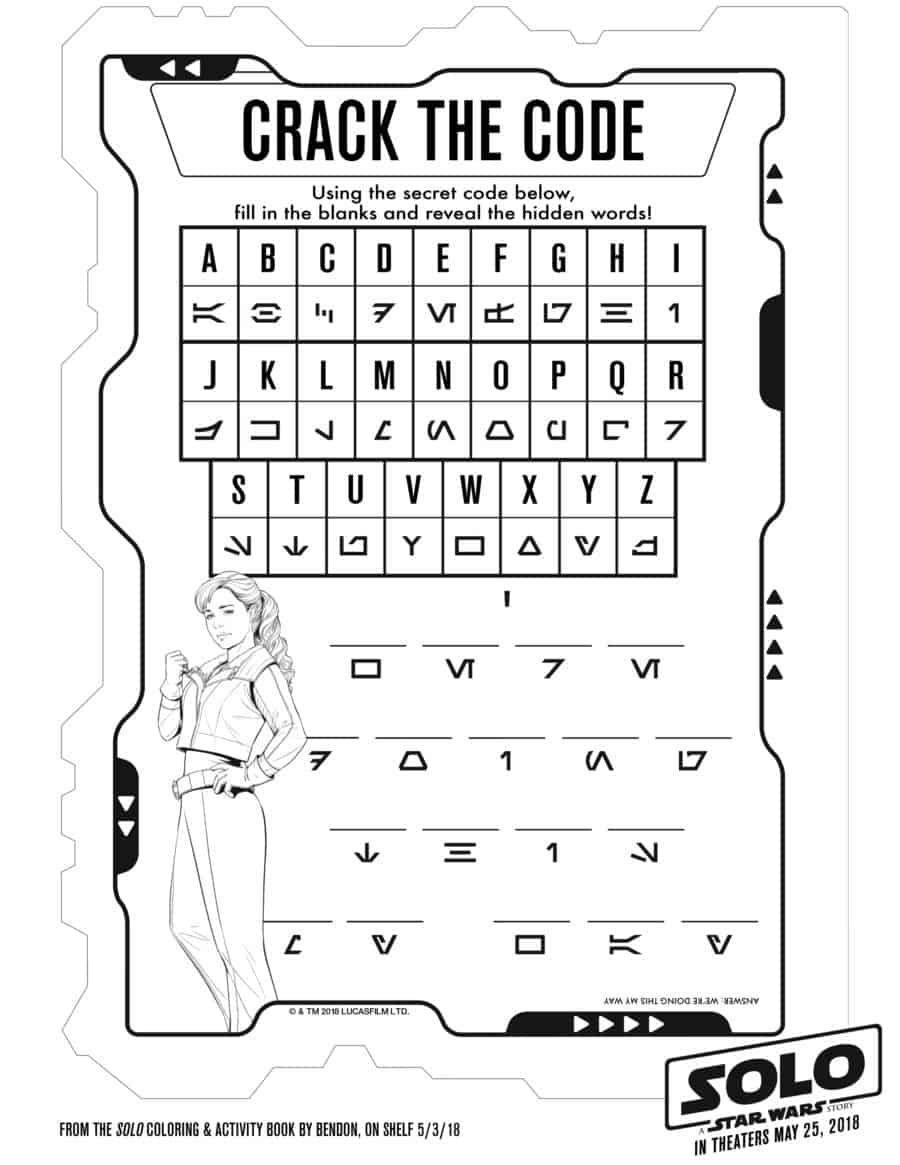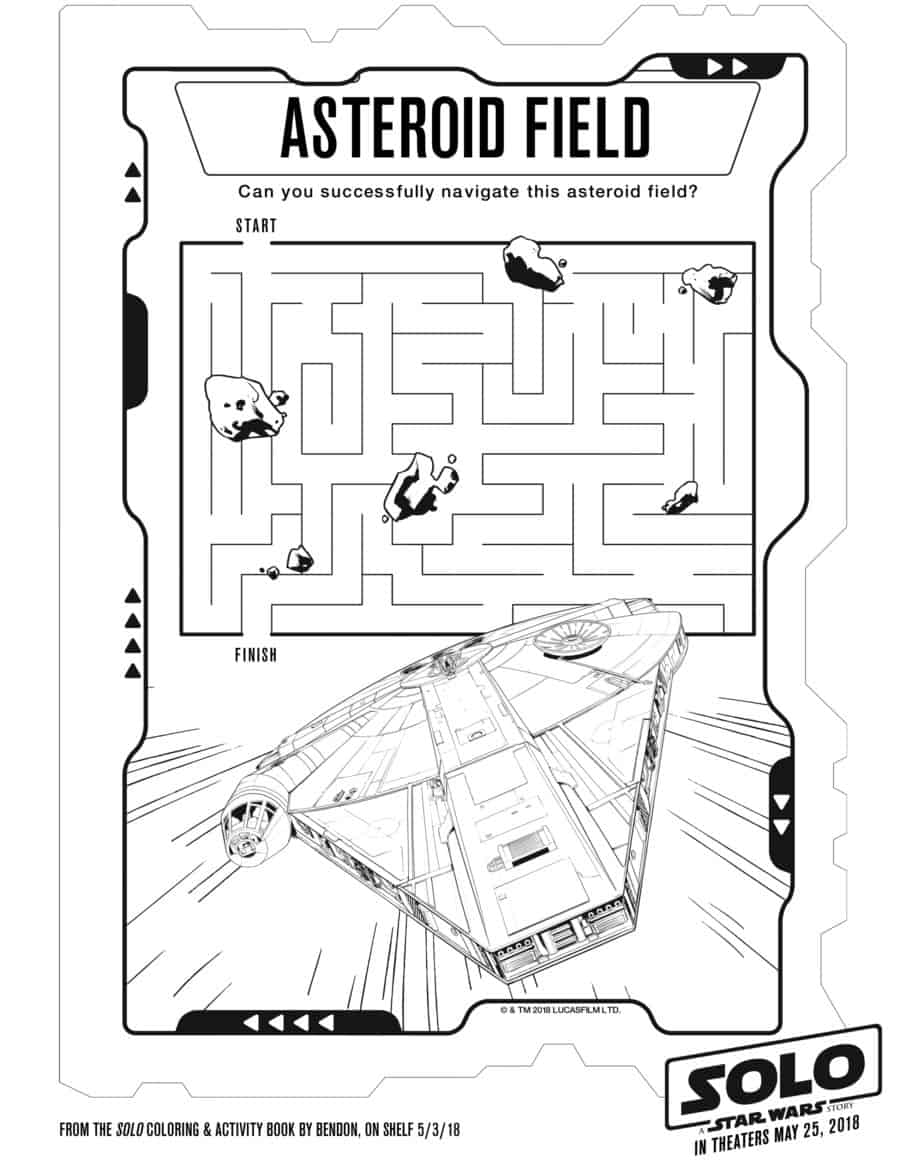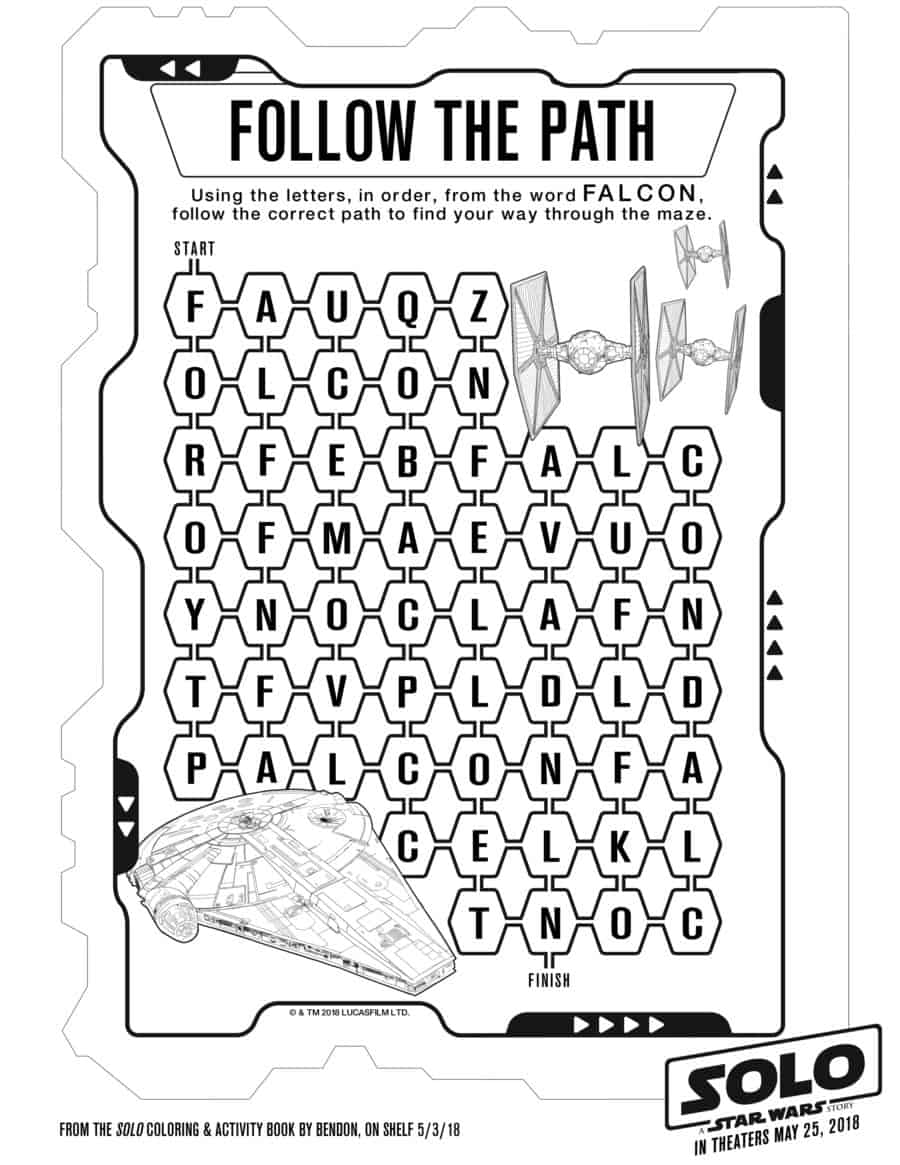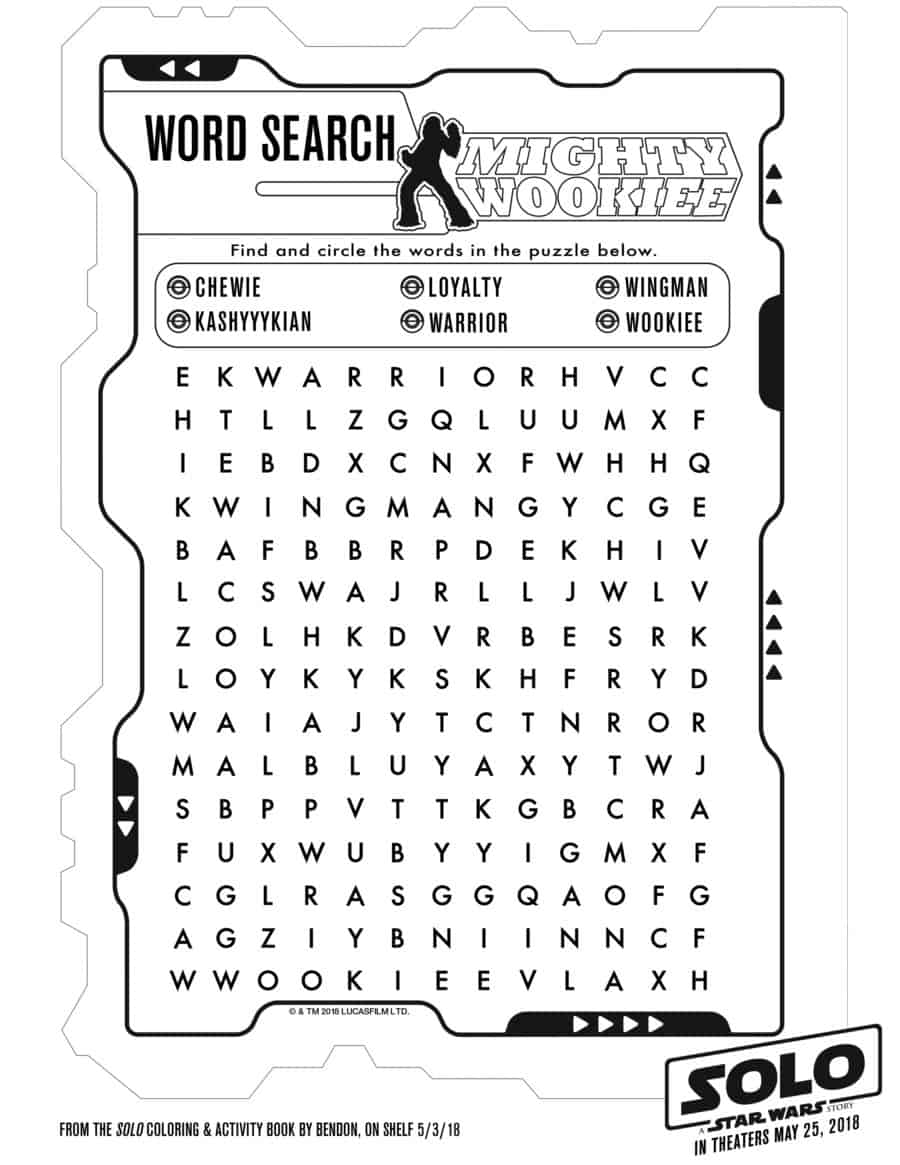 There is so much Star Wars fun for kids! Eliana got to fly the Millennium Falcon in the Disney Cruise kids club aboard the Disney Dream. They say "pictures or it didn't happen," but sometimes you just gotta let your kid be in the moment. There's a lot of Star Wars themed fun coming to the Disney Parks as well.
Enjoy your FREE printable Star Wars coloring pages and printable activities. You can find more Disney, Marvel, Pixar, and Star Wars activities and coloring pages for kids HERE.
Mark your calendar! SOLO: A STAR WARS STORY opens in theaters everywhere on May 25th! You can follow the latest updates by visiting the official SOLO: A STAR WARS STORY site, following STAR WARS on Instagram, following STAR WARS on Twitter, and liking STAR WARS on Facebook. Make sure you follow the conversation along with #HanSolo and #HanSoloEvent.
[ela]