One of the highlights of walking the red carpet and attending the world premiere for Ralph Breaks The Internet was hanging out with Wreck-It Ralph and Vanellope!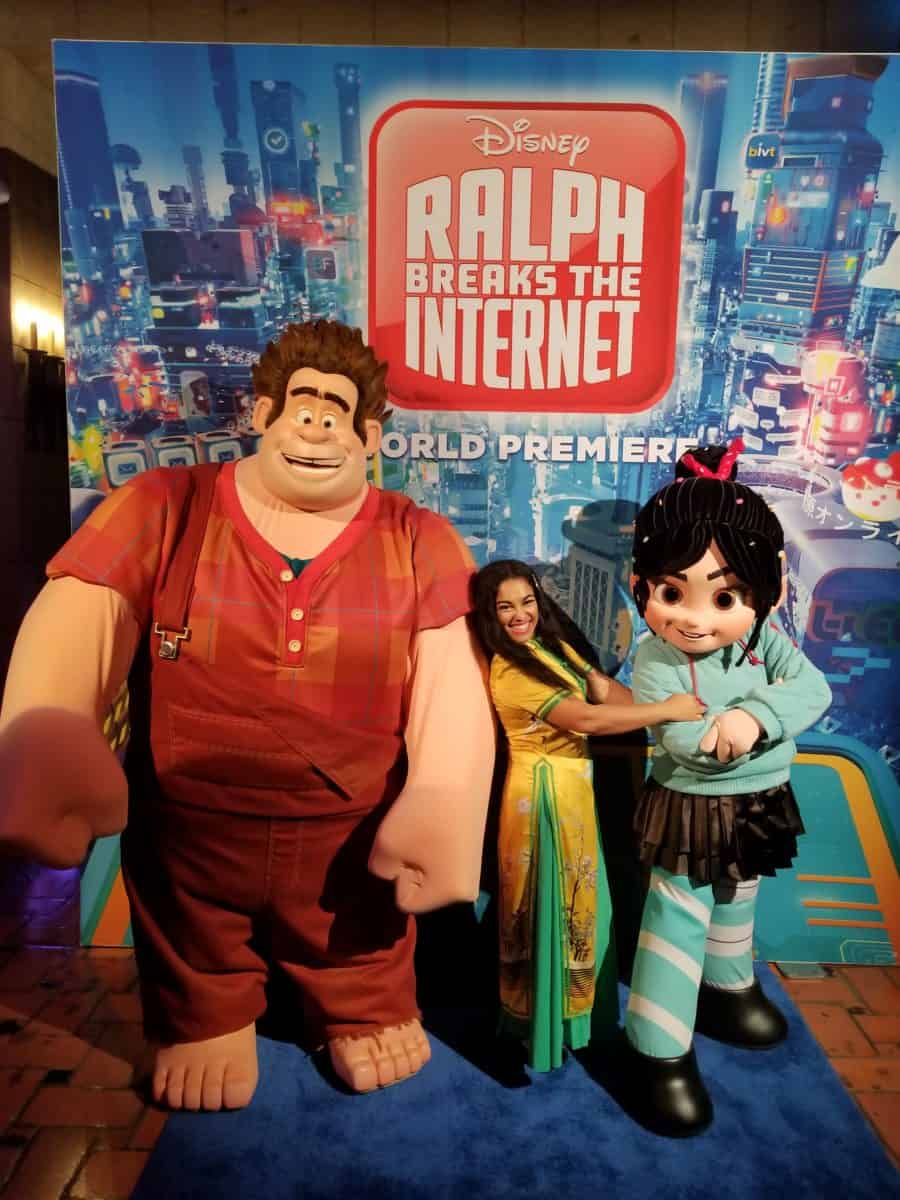 And one of the most amazing experiences was to actually step into the Internet with Wreck-It Ralph and Vanellope von Schweetz, at The VOID in Ralph Breaks VR.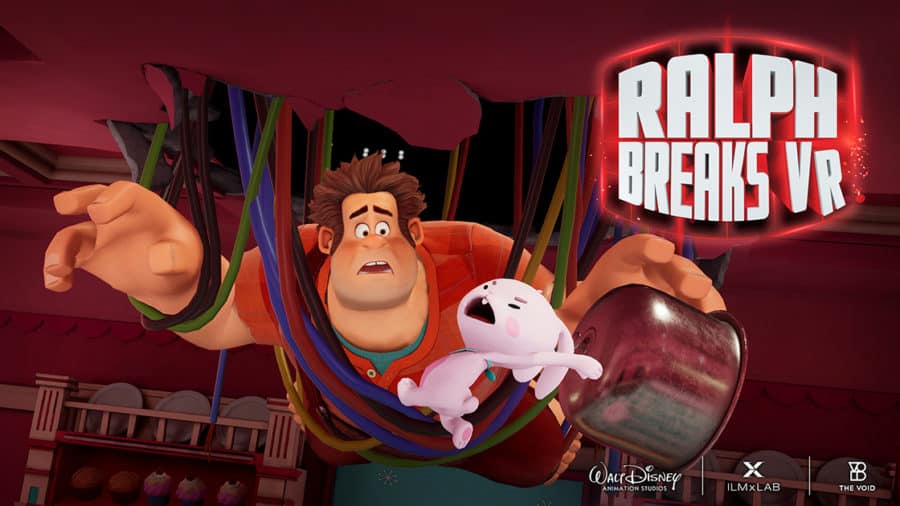 The creative minds at Walt Disney Animation brought the Internet to life in Ralph Breaks The Internet, and The VOID, the global leader in immersive virtual experiences, and ILMxLAB, Lucasfilm's award-winning immersive entertainment division.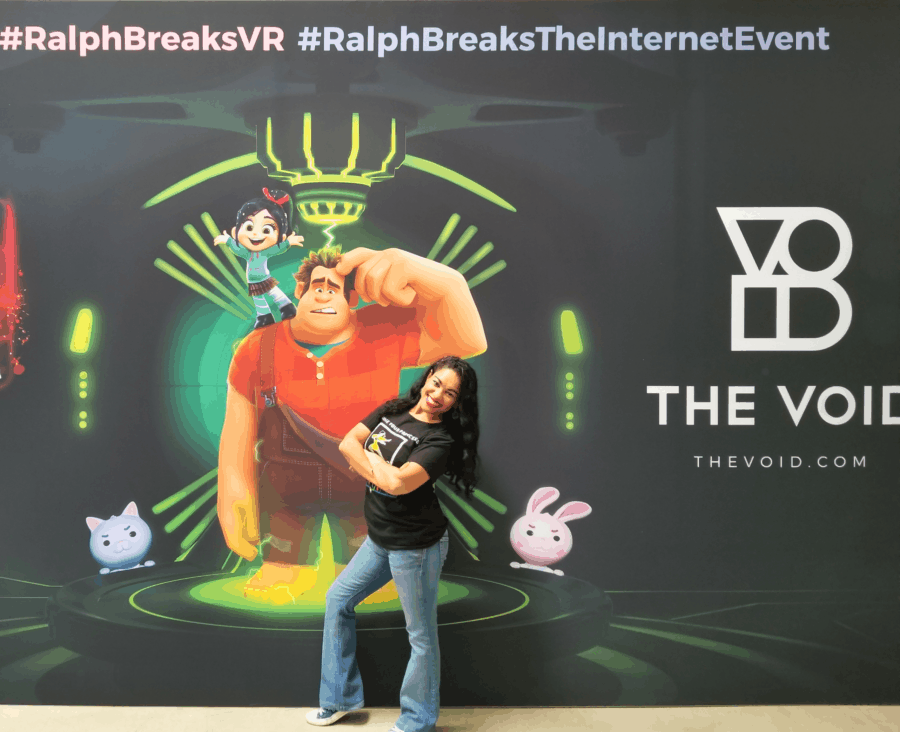 Ralph Breaks The Internet comes to hyper-reality in Ralph Breaks VR, an original multi-sensory, immersive experience launching on November 21st.
My blogger friends and I were among the first group to step into the Ralph Breaks VR story but pre-sale tickets are now available online at TheVOID.com, so you can experience it when it launches on November 21! YAY!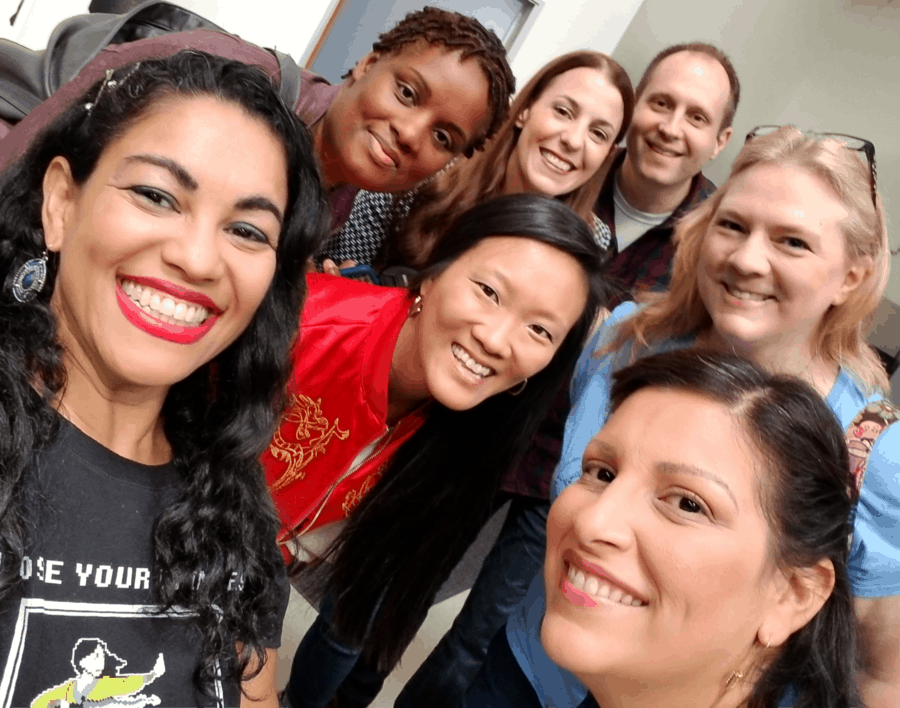 Here's how RALPH BREAKS VR Works
You get disguised as one of the characters from Ralph Breaks The Internet called "Netizens" to play the newest, coolest video game ever. Read here to learn the difference between Netizens and Netusers.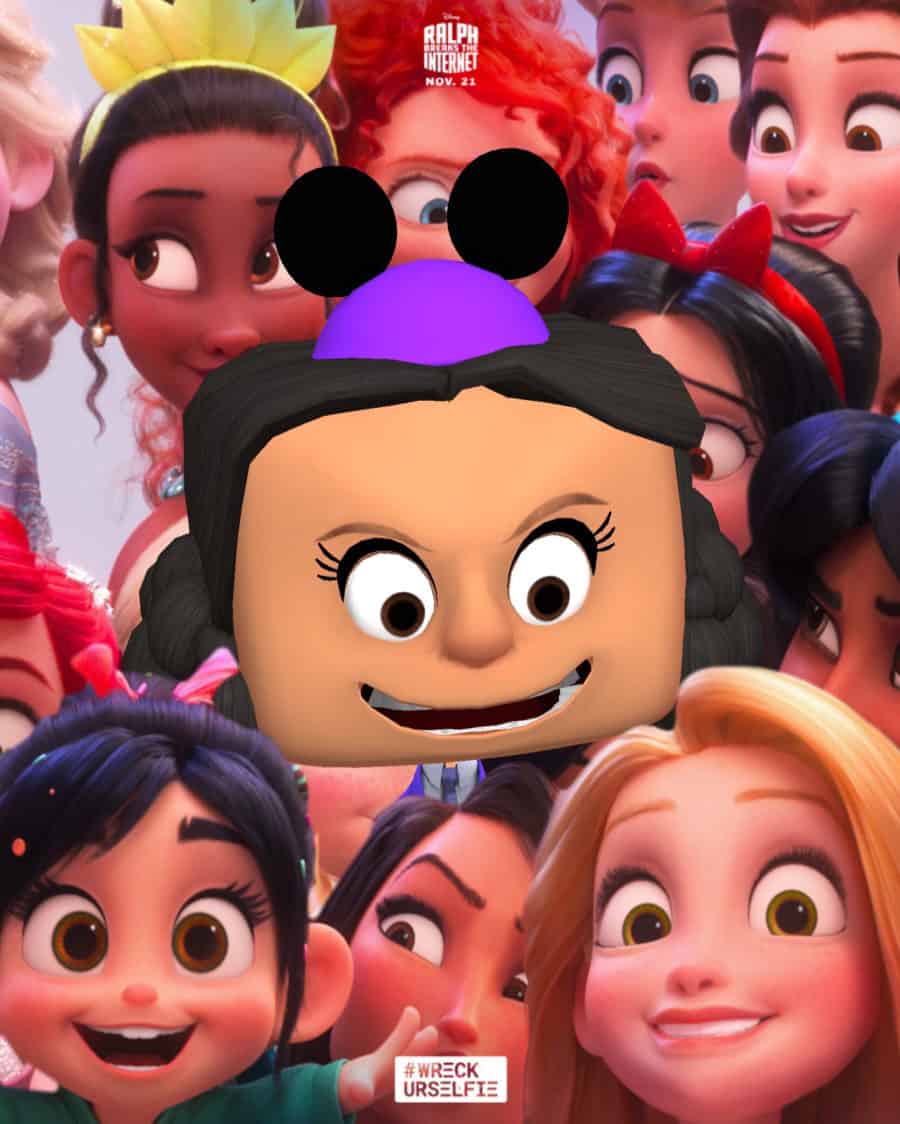 Now I am not and have never been a gamer and this was my first real experience with Virtual Reality, so I was a bit nervous in the beginning (common theme in my life, yes?).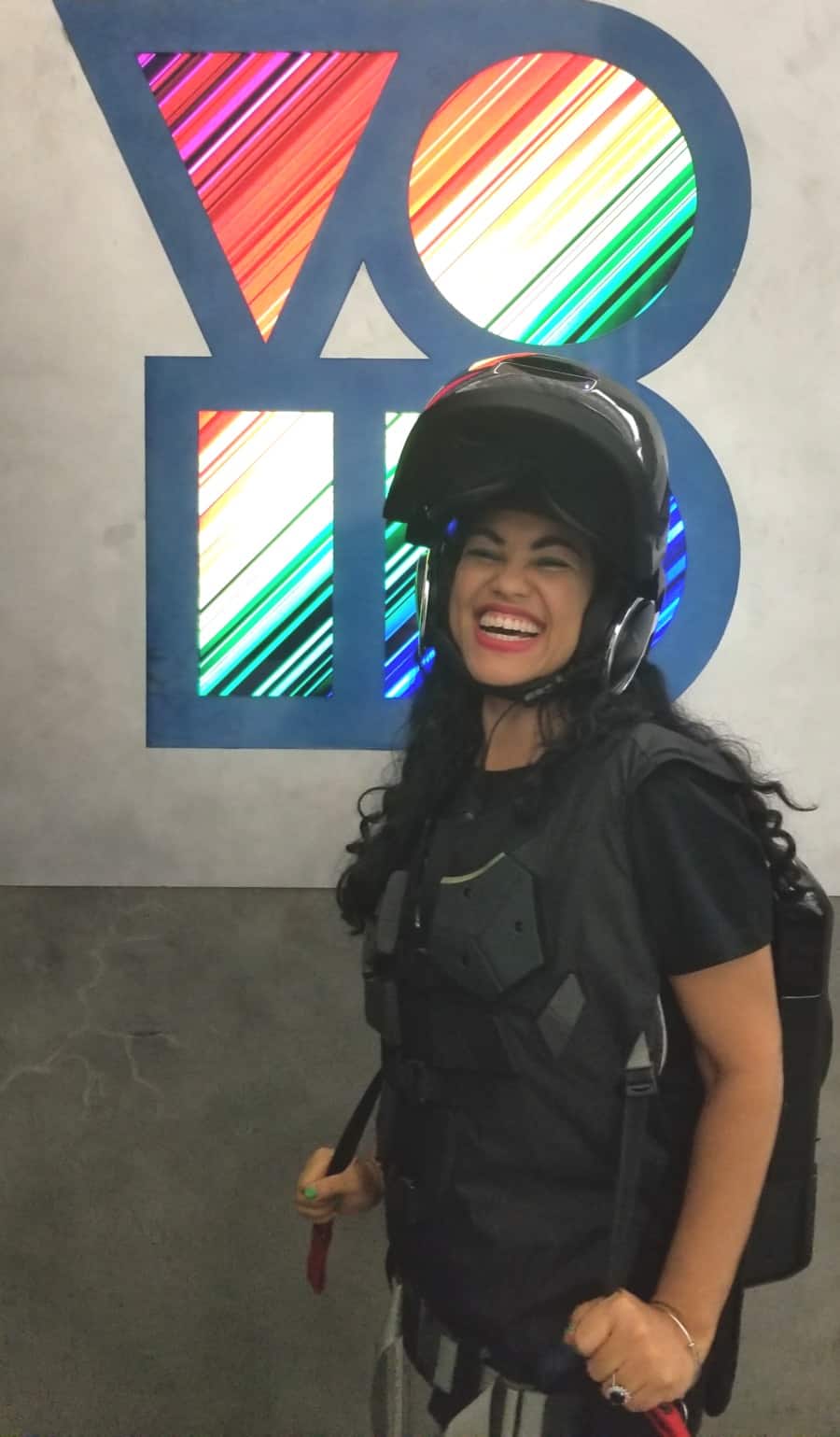 I cannot even begin to tell you just how cool it was to immerse myself into the wild world of the Internet with Wreck-It-Ralph and Vanellope von Schweetz, and being inside an all new adventure. I love that the Ralph Breaks VR story is not a spoiler scene of Ralph Breaks The Internet, so THE VOID experience won't ruin anything for you.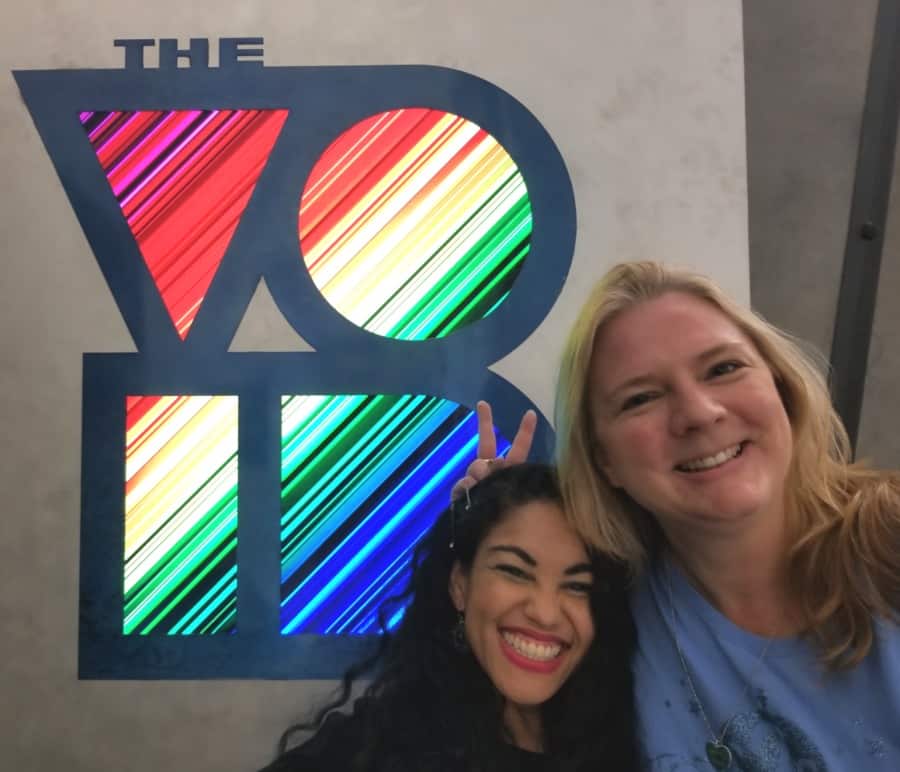 The film and the virtual reality experience both launch on the same day (November 21) and you and your friends and family members (10 years and older) can do either first, based on your schedule.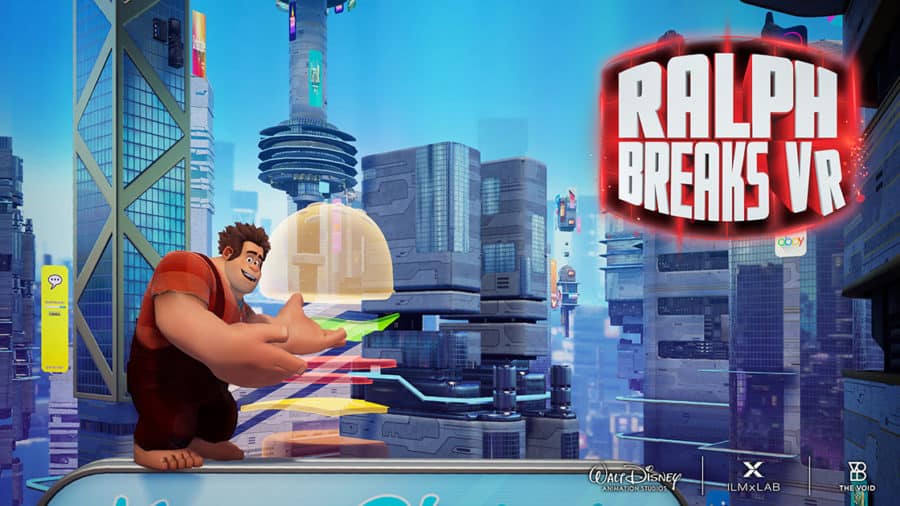 The Ralph Breaks VR original hyper-reality story is experienced in teams of 4. You and your teammates will each pick a Netizen you would like to be, and you are all transformed into that Netizen for the entirety of the mission.
During Ralph Breaks VR, you can see each other as characters and you are able to see your arms and legs in animated form! You can smell and feel the environment, and you can touch surfaces, too! It's unbelievable!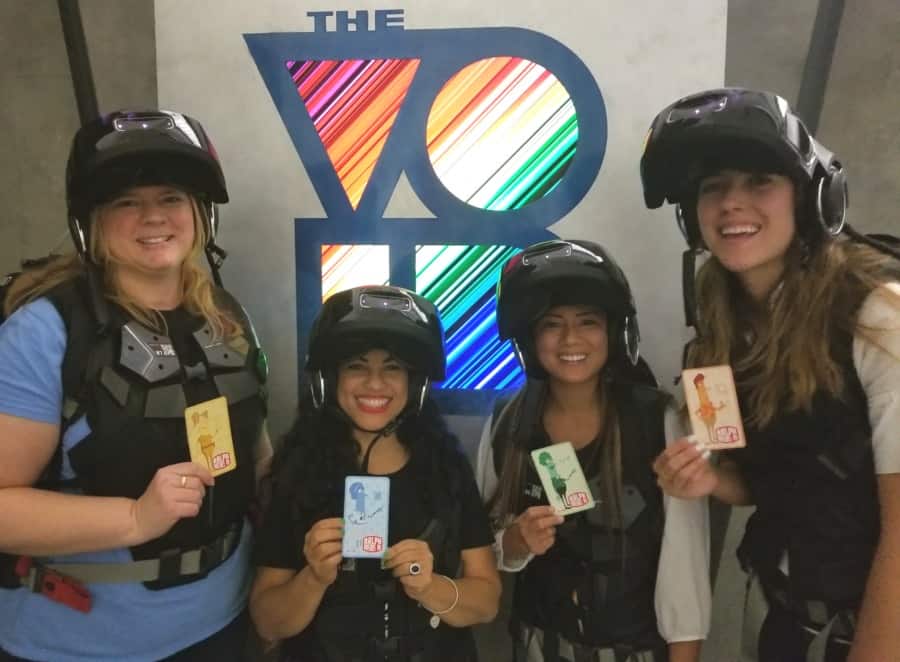 After you pick a card to choose your Netizen, wear your headset, put on your haptic vest (or dress, in my case) and backpack computer, you are ready to blast off and explore the colorful world of Internet, complete your mission and score some points.
Ralph Breaks VR introduces two brand new locations, Dunderdome and Pancake Milkshake Diner, and a new antagonist, B.E.V. voiced by writer Pamela Ribon, which stands for "Built to Eradicate Viruses."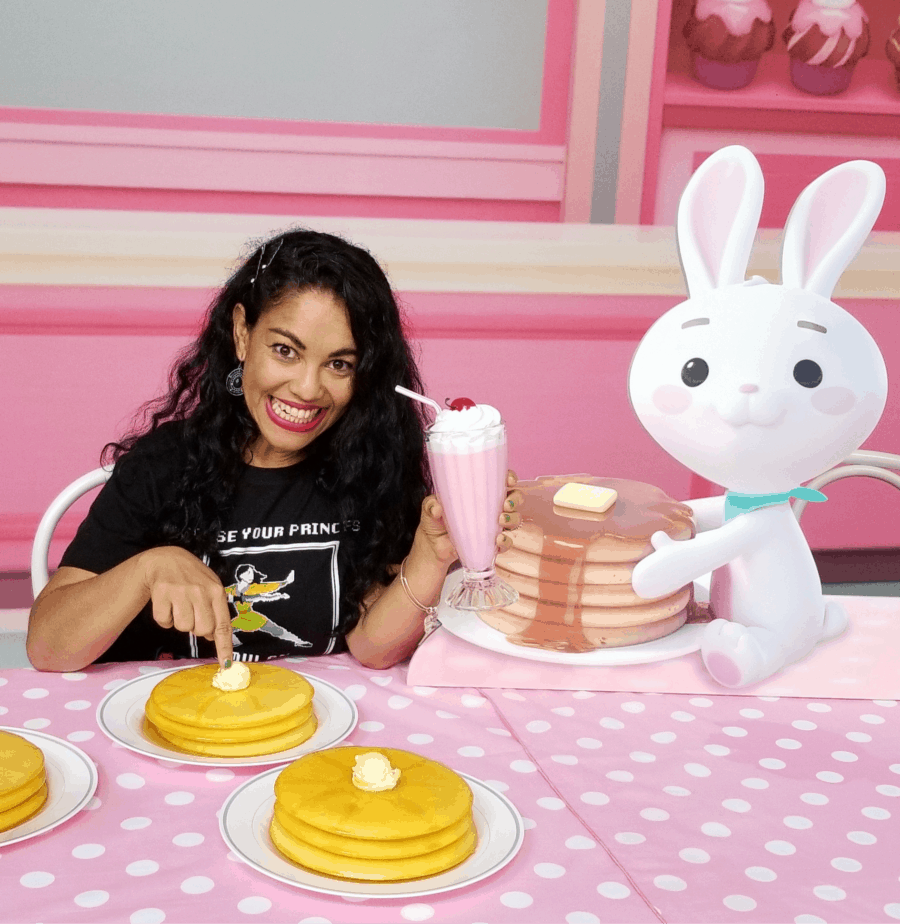 Can you believe that Pamela Ribon and I were doing Ralph Breaks VR at the same time?! She co-wrote Ralph Breaks The Internet and is responsible for the whole Disney Princess scene, you know?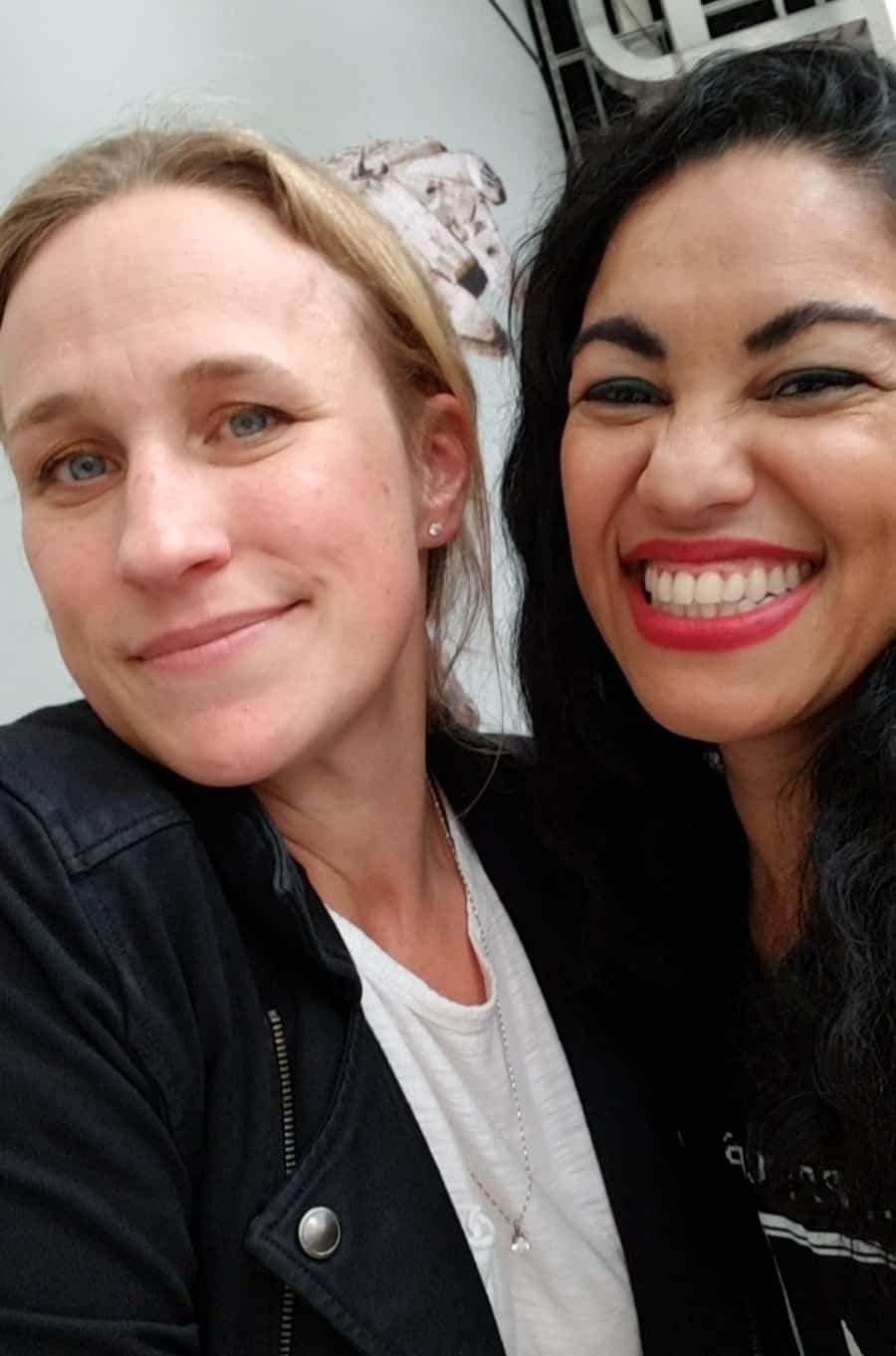 Here's what the amazing Pamela Ribon said about Ralph Breaks VR:
It's incredible to work on an experience like Ralph Breaks VR that lets you live inside a film you've spent years creating. ILMxLAB and The VOID have built a world where Ralph and Vanellope really come alive around you.
So true! You share in Ralph and Vanellope's friendship and get into the mayhem and mischief these beloved characters are known for.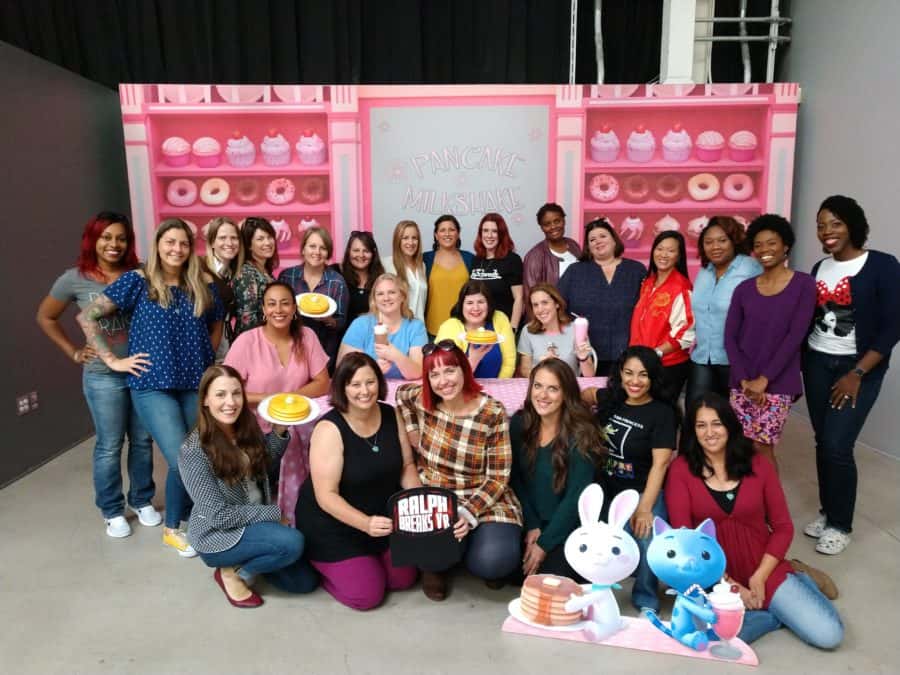 Besides all the Ralph Breaks VR fun, the amazing people at The VOID set up an exclusive "Pancake Milkshake" photo op. for us. They made us feel like celebrities, since this display won't be available for The VOID guests.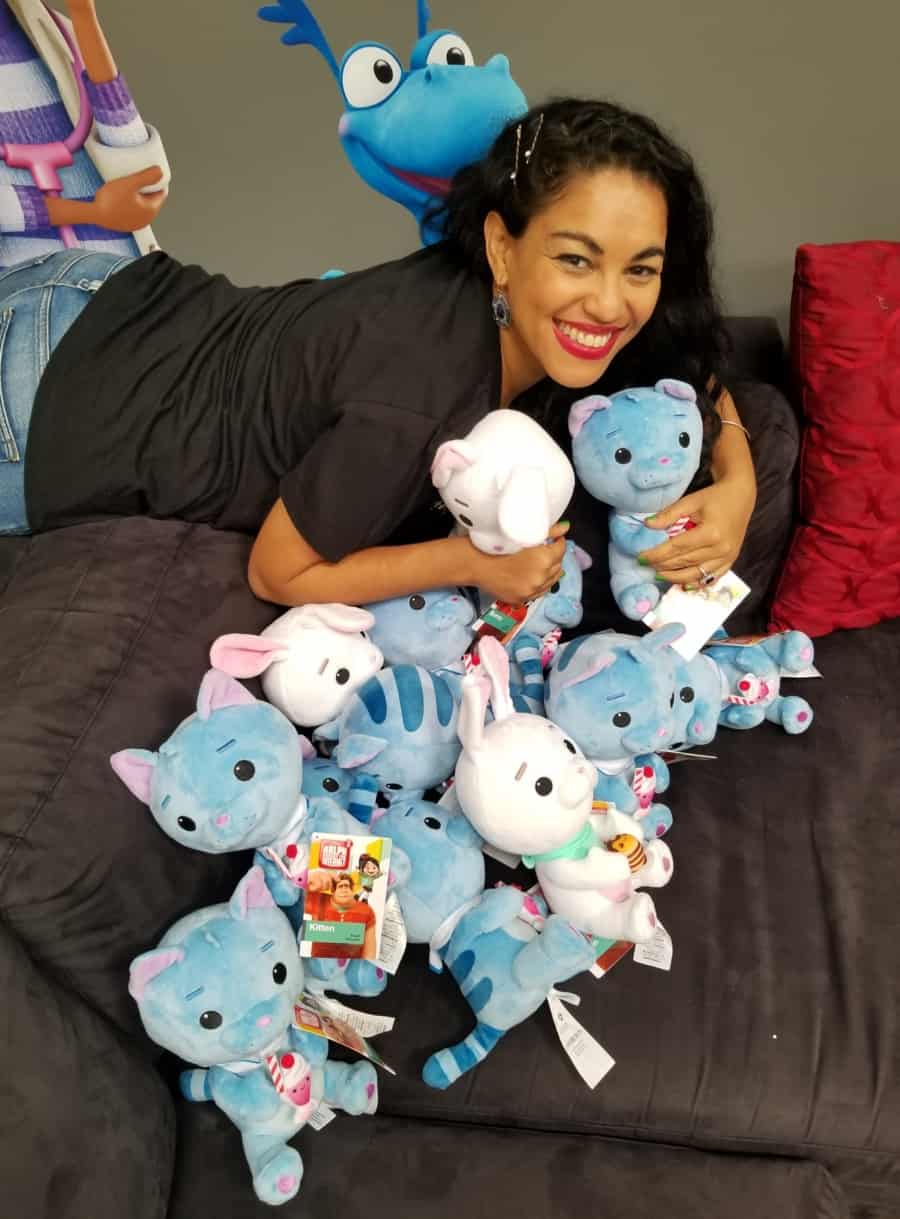 We also got to choose between the Bunny and the Kitty. My teammates and I were torn because we wanted them both!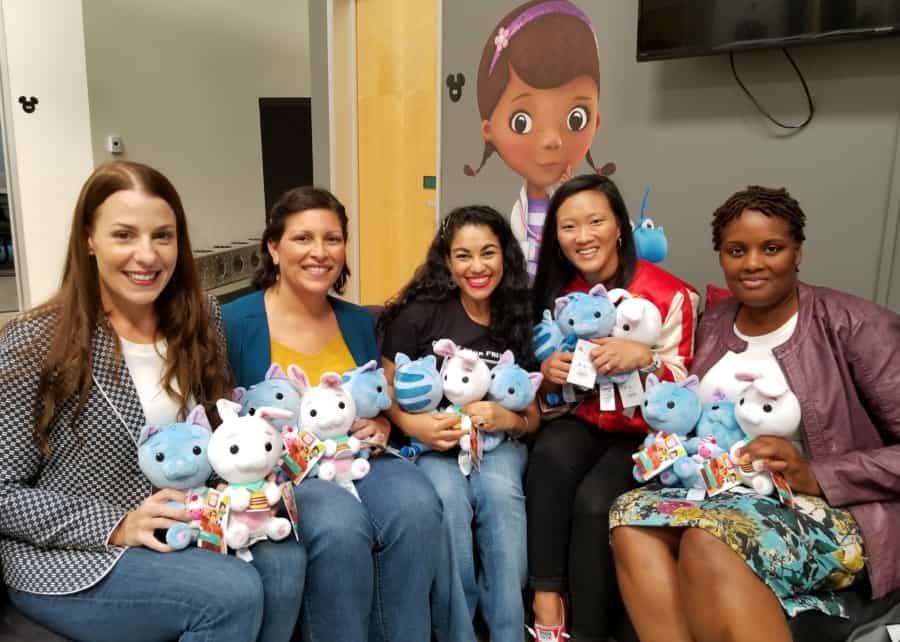 It was a hard choice, but based on my 5-year-old daughter's Instagram post, I think I made the right one:
They also had pancake stations set up and I went back for seconds, and thirds, etc.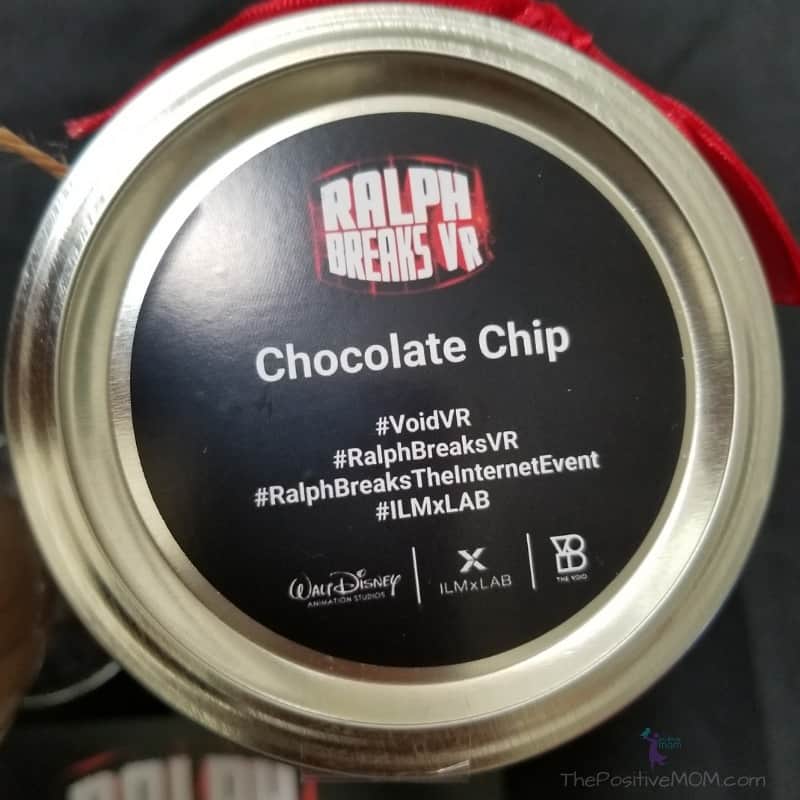 And we were also gifted pancake mix in a jar. They had blueberry and chocolate chip and the blueberry was vegan! SCORE! So delicious!
View this post on Instagram
And, of course, I couldn't pass up the milkshake opportunity to get a little naughty, bringing out my Vanellope side… sorta.
Ralph Breaks VR is so fun that I cannot wait to experience it with my teenage daughters – after all, they deserve it for making these delicious pancakes.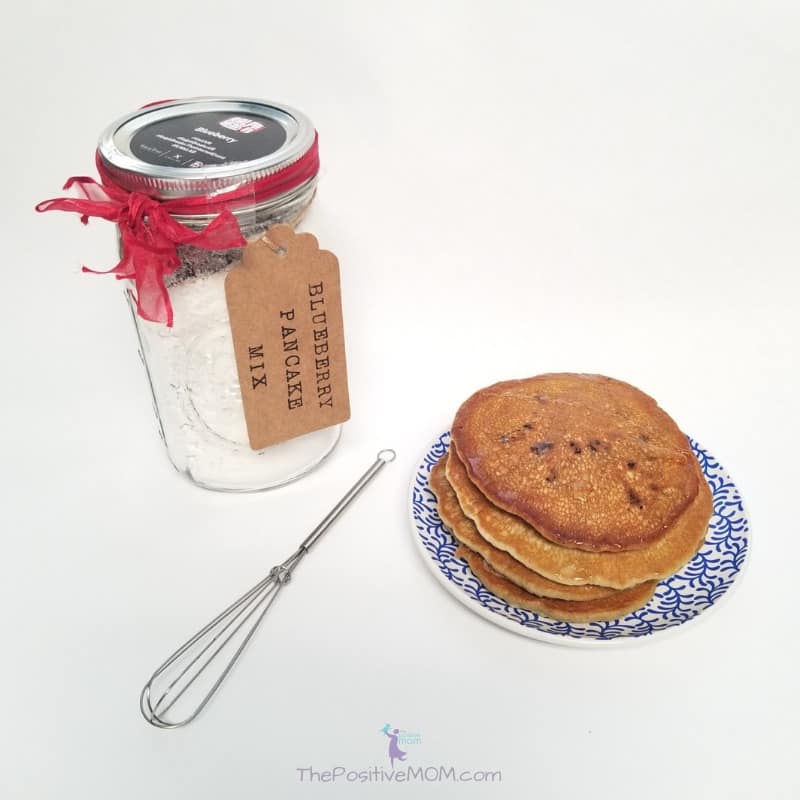 We are fortunate that Ralph Breaks VR will be available at all North American VOID Experience Centers starting November 21st, and one of those centers is in West Plano, TX, which is just minutes away.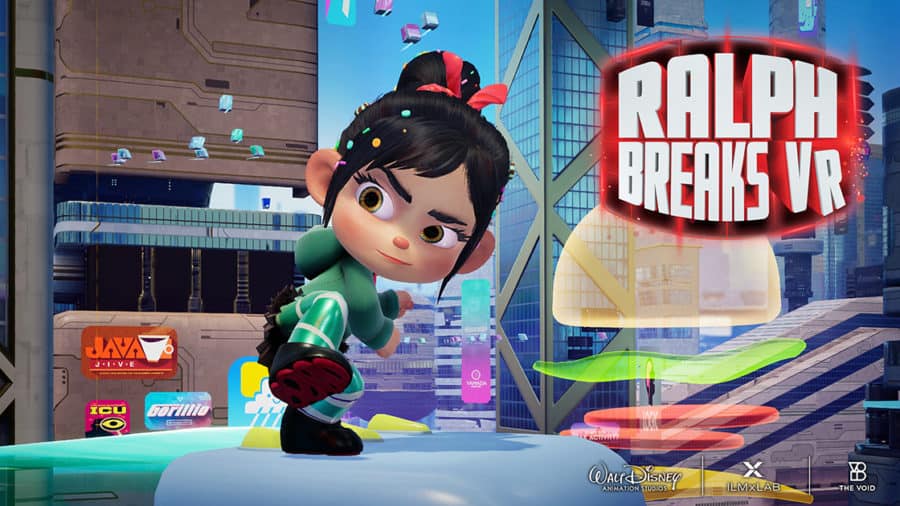 I am obsessed with Ralph Breaks VR! The award-winning team at ILMxLAB has been transforming storytelling into storyliving since Lucasfilm launched it in 2015 by using VR, AR, and other emerging technologies.
I can't wait for you to watch Ralph Breaks The Internet, as well. I'm counting the days til opening day, so my family can watch it, too.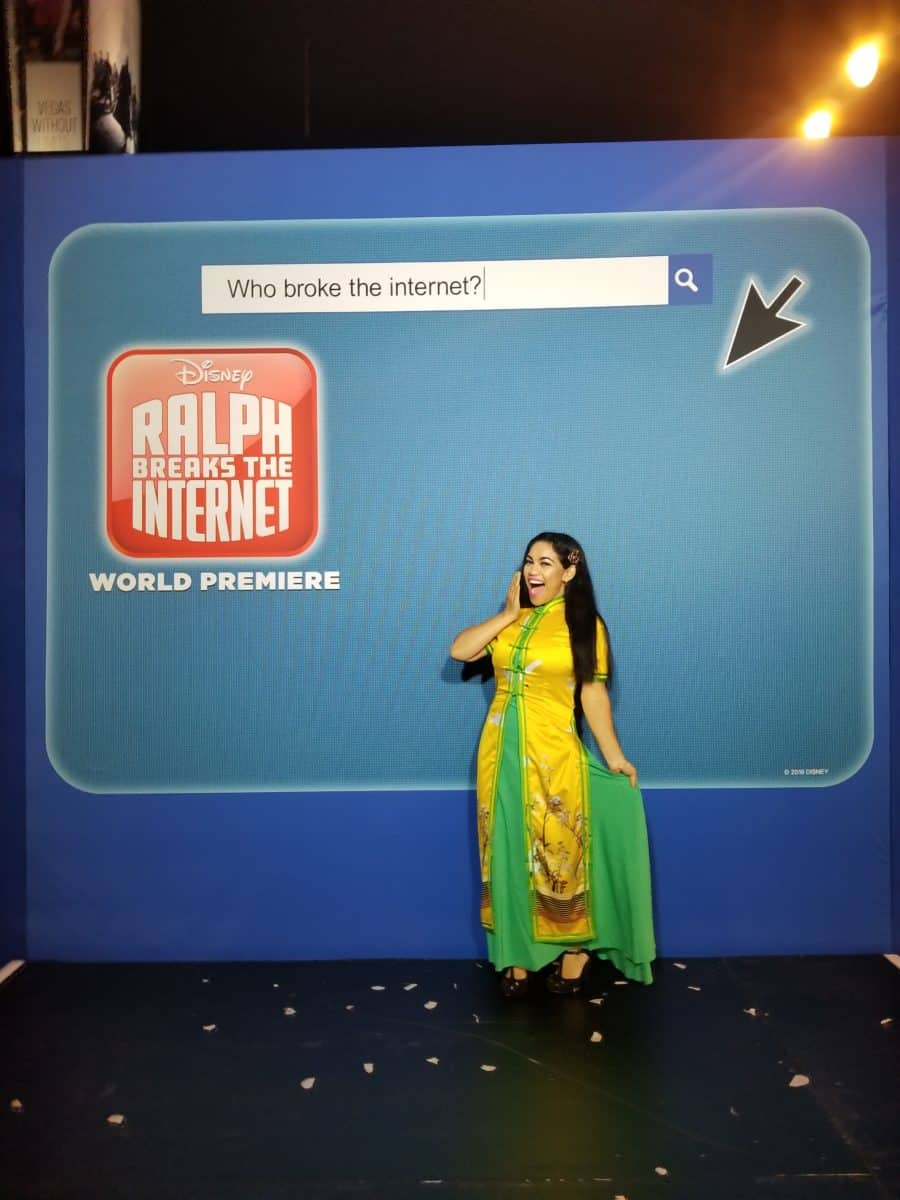 So remember: Ralph Breaks The Internet opens in theaters everywhere on Nov. 21, 2018 – and you want to go see it opening weekend so you can experience it first!
Are you ready to step beyond reality and into the Internet? Share your excitement in the comments box below!
For more information and to purchase tickets for Ralph Breaks VR, visit thevoid.com and follow @voidvr on Instagram, Facebook and Twitter. For information about ILMxLAB, visit ILMxLAB.com and follow @ILMxLAB on Facebook, Twitter, Instagram, and YouTube. Be sure to join the conversation with the hashtags: #VoidVR #RalphBreaksVR and #RalphBreaksTheInternetEvent.
My mission is to help moms find peace, break cycles, and feel whole so they can be present, peaceful, and positive moms. To receive a gift that can get you started on that journey click HERE.


Ralph Breaks VR screenshots courtesy of The VOID