There are many movies that attempt to depict motherhood accurately… and then there's Tully – the winner! I attended an early screening yesterday and it took me a while to process all the emotions I felt. Tully is so brutally sincere, so raw, so incredibly real that I could relate to it so much. I laughed and cried… and cried some more. I loved every second. I was surprised, yet not surprised at all.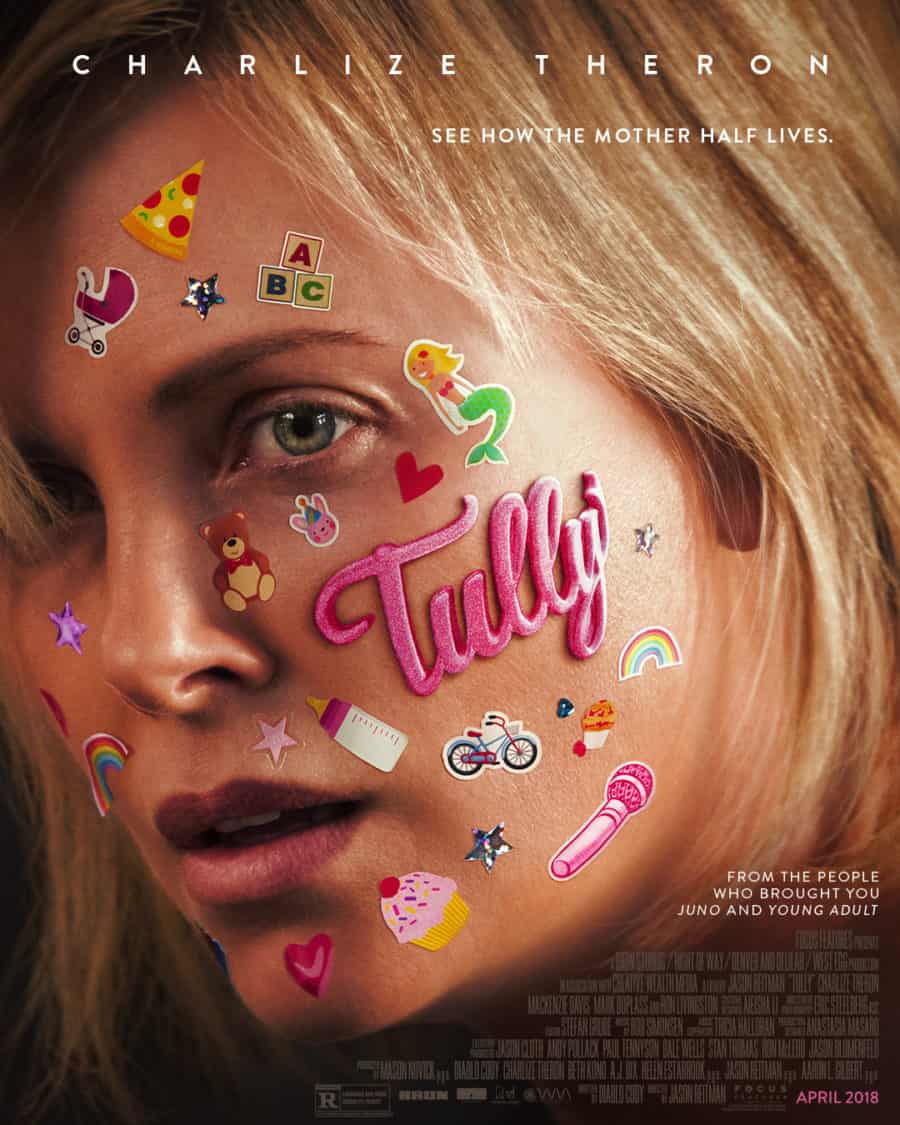 I can say that Tully is one of the best and most beautiful films of the year. Charlize Theron's performance is stellar and, beyond the 50 lbs. she gained to get the postpartum look we all try to get rid of as soon as possible, she also put on the pain, the exhaustion, and the crises of being a new mom, regardless if you're new to motherhood.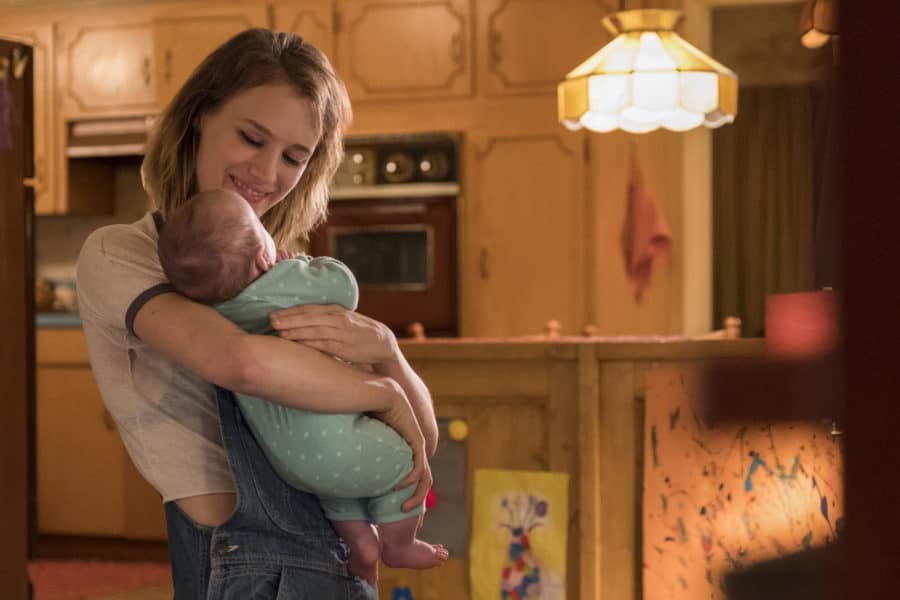 Opening May 4, this powerful and tender dramatic comedy has already been given a 94% rating on Rotten Tomatoes. I always say that quality representation matters and it's about time that we see the ugly side of motherhood on the screen. We don't talk about how lonely it gets, how depleting it is, and how reluctant we are to take care of ourselves, acknowledge our needs, or ask for help.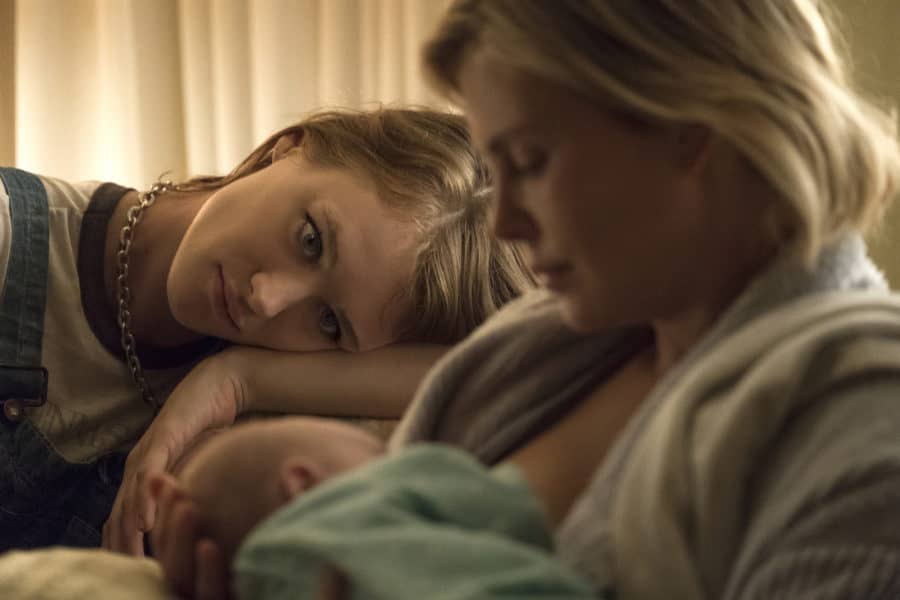 Whether we admit it publicly or privately or not, our identity shifts when we become a mother and we may lose ourselves and our sanity in the process. That word, "sanity," gets thrown out there so casually, as if it didn't have anything to do with mental health. Tully reminds us that it does. A new comedy from Academy Award®-nominated director Jason Reitman ("Up in the Air") and Academy Award®-winning screenwriter Diablo Cody ("Juno"). Marlo (Academy Award® winner Charlize Theron), a mother of three including a newborn, is gifted a night nanny by her brother (Mark Duplass). Hesitant to the extravagance at first, Marlo comes to form a unique bond with the thoughtful, surprising, and sometimes challenging young nanny named Tully (Mackenzie Davis).
I was invited by Focus Features participate in the TULLY Screening and Press Day at the Four Seasons in Los Angeles but I had a speaking engagement and I was sad to miss out on the opportunity to interview Charlize Theron, Mackenzie Davis, Mark Duplass, Ron Livingston, and Jason Reitman, because this film really touched my heart.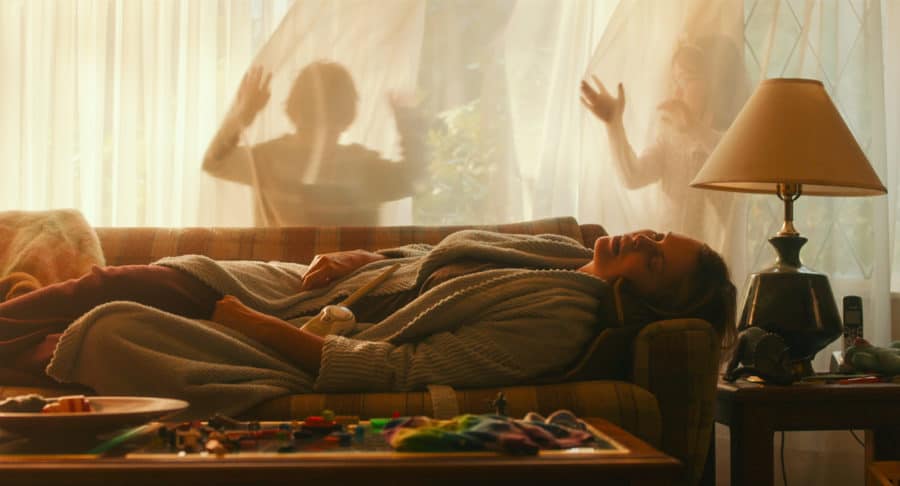 Tully was the perfect date with my husband, who loved the movie just as much, and maybe got a glimpse of how emotionally and physically exhausted I can get.
I normally don't watch or promote films that are rated R, but somehow I knew Tully was worth it – and it didn't disappoint me! There are so many important conversations about marriage, childhood, and motherhood that can spark from Tully's 94 minutes of running time.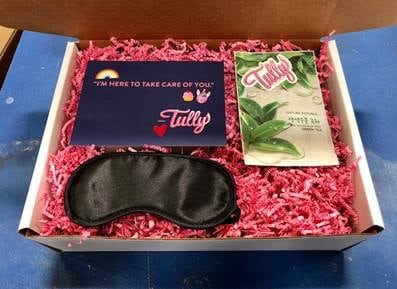 I'm excited to partner with Focus Films to give two winners each one bundled pack – each worth $30 with the items below:
Eye Mask
Ear Plugs
Face Sheet Mask
Oil diffuser
Lavender Oil for diffuser
Pillow Spray
Post card that says:

Front: Poster + "To All The Moms That Need a Break. Thank You for All That You Do."
Back: "I'm Here To Take Care of You –

Tully

"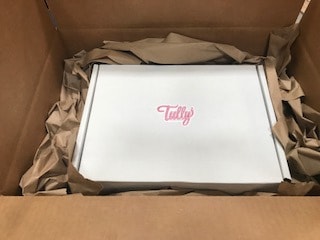 The giveaway will end on May 12th, just in time for Mother's Day, and anyone 18+ in the United States can enter. No purchase is necessary!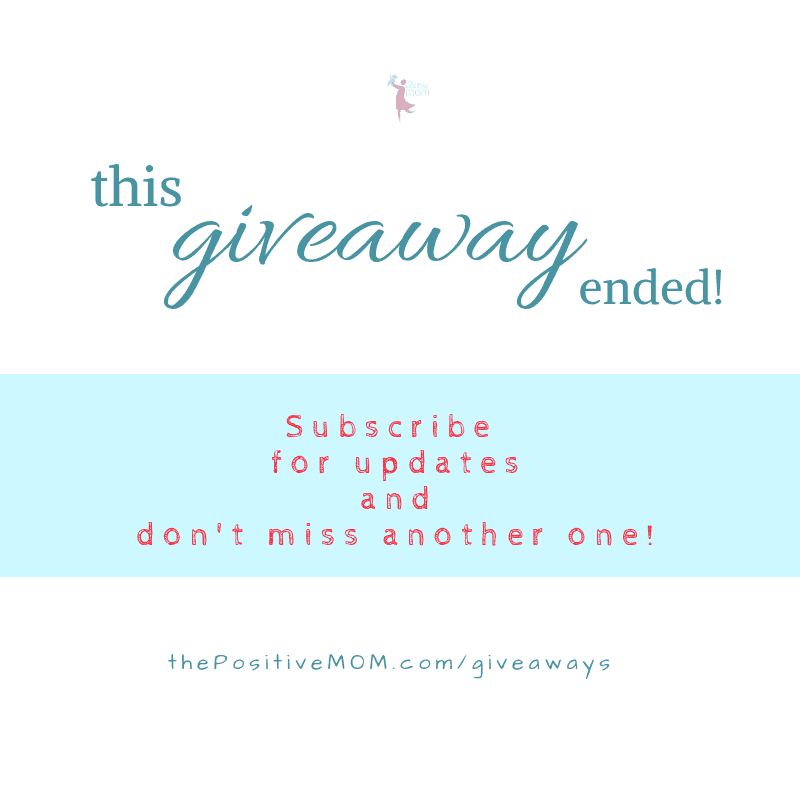 Enter the giveaway to win a fabulous self-care pack and mark your calendars for May 4th, so you can see the realest, unexpected, most authentic portrayal of motherhood ever seen on the big screen. EVERY MOM NEEDS TO SEE TULLY! Bring tissues – and allow yourself to laugh!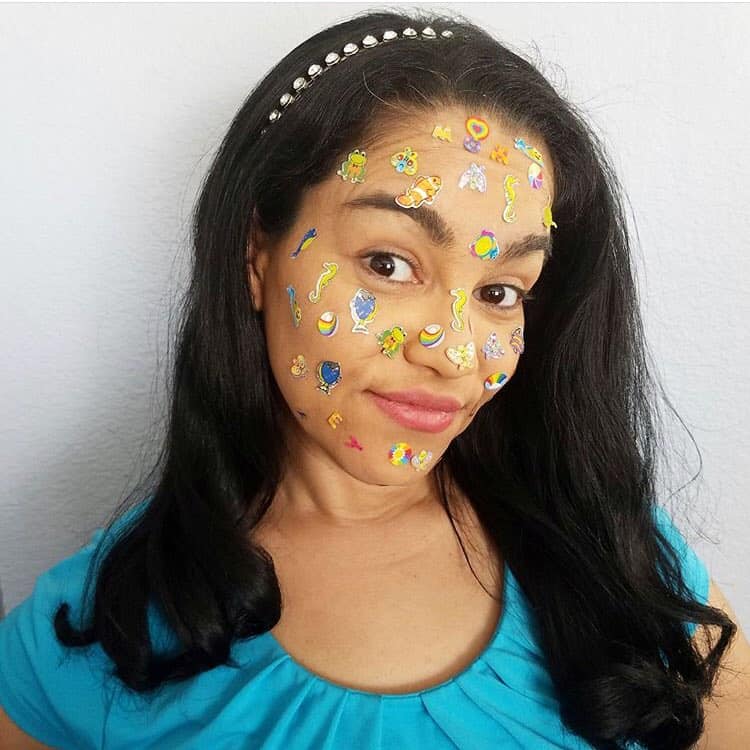 For more info, please follow the film on social: Official Site and @TullyMovie on Facebook, Twitter, and Instagram and follow the conversation with #Tully.
[ela]