Last month I went on a press trip to Los Angeles for the #QueenOfKatweEvent. If you haven't read about my experience walking the Hollywood Red Carpet or my interviews with the Queen Of Katwe cast, filmmakers, and real life inspirations for the film, I encourage you to catch up on all the goodness.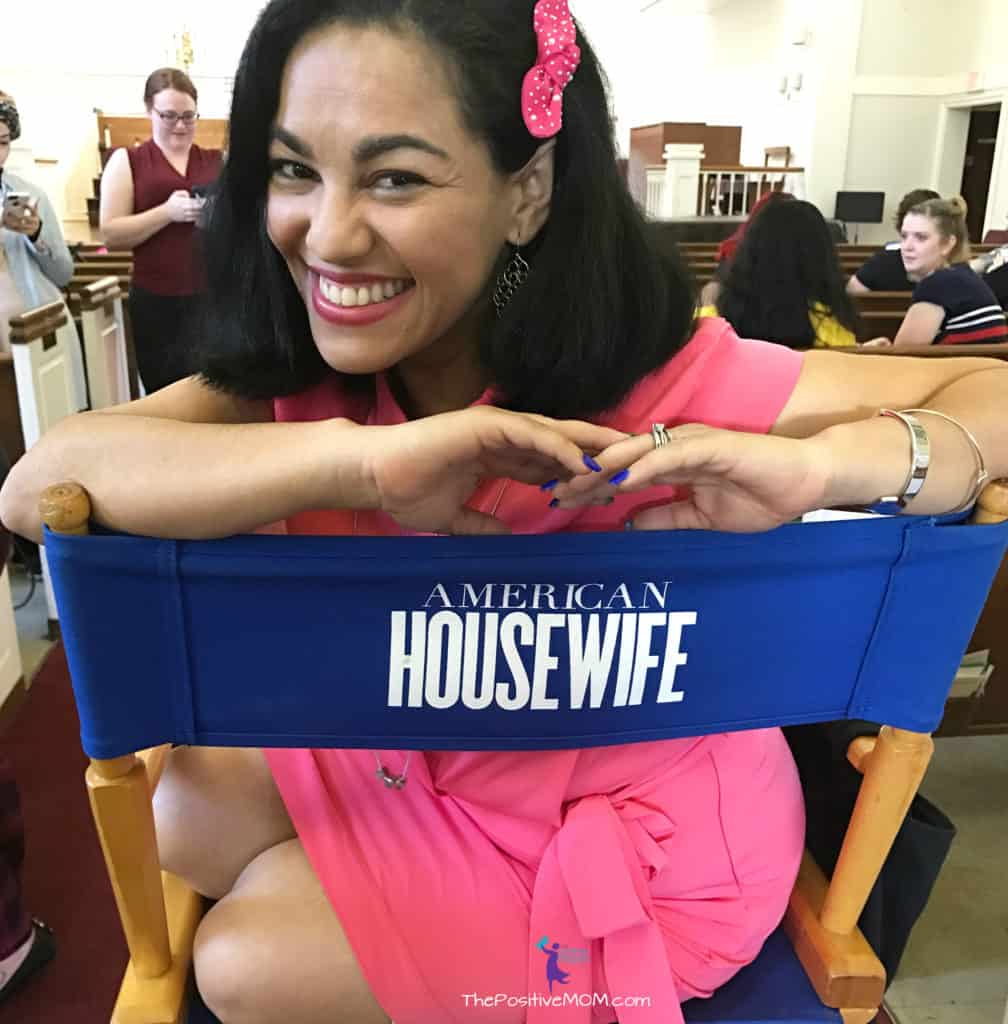 It was a whirlwind of an event because 24 other bloggers and I were also treated to screen the season premiere episode for Once Upon a Time, and to visit the set of The Middle, where we met the cast and got behind the scenes at the Heck House and the costume department.
And if that wasn't enough, we headed to a Church in Studio City, LA, where the cast of ABC's new primetime hit comedy show, American Housewife, was shooting on location. We were behind-the-scenes with Executive Producer Sarah Dunn while the stars shot the upcoming Christmas episode. Yeah, you read that right! I learned that most shows film Halloween episodes in August and Christmas episodes in September. I felt like the most wonderful time of the year, only with cameras rolling.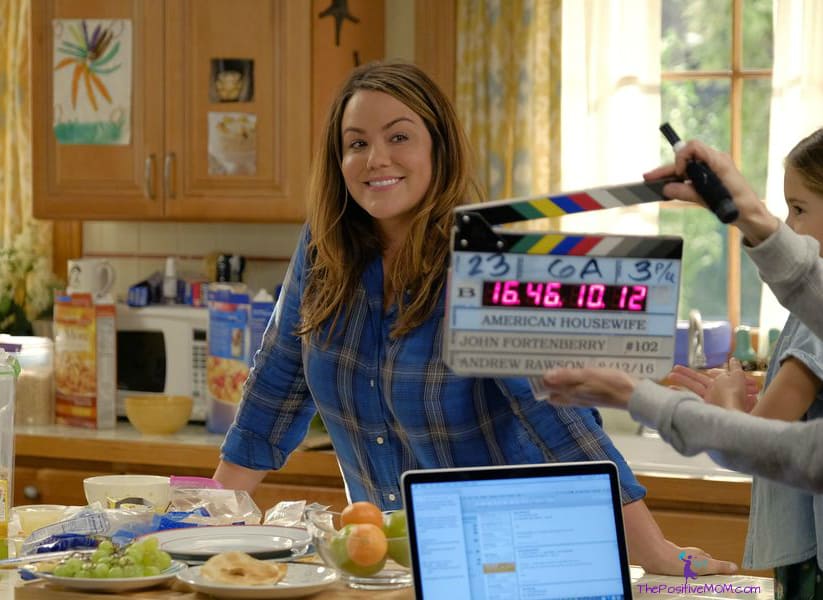 You'd be amazed at how much effort and time it takes to film one single scene and all the people that gather up around the actors to make sure everything is excellent: hair and makeup, wardrobe, sound, lines, and the set, just to name a few. And filming on location presents more challenges: equipment,
I also had the amazing opportunity to screen a few episodes of American Housewife, and I must say, if you missed the Pilot last week, oh my oh my oh my, you must get caught up before American Housewife airs tonight!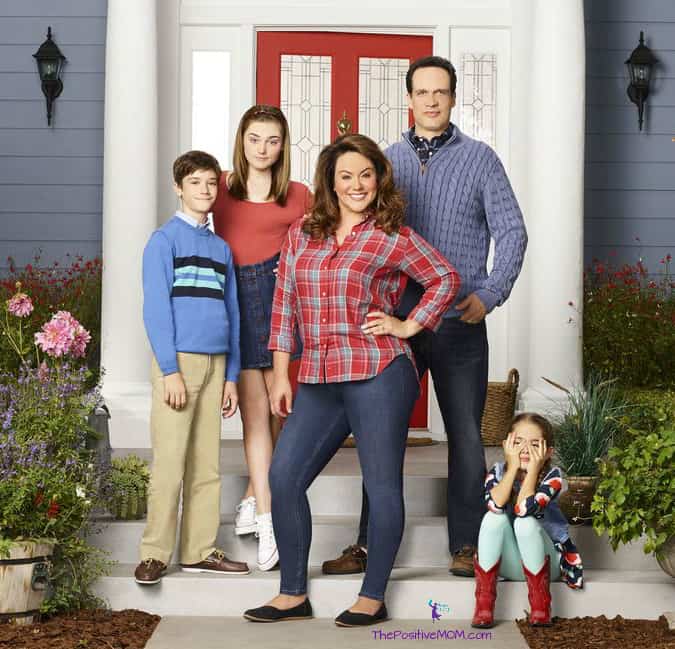 Katie Otto, a confident, unapologetic wife and mother of three, who moved her flawed family to the wealthy town of Westport, Connecticut, because the school district is the best option for her youngest, Anna-Kat. Westport is filled with "perfect" mommies and their "perfect" offspring, and Katie finds that her older kids, Taylor and Oliver, are too caught up in the luxe Westport lifestyle. Katie's perfectly imperfect world is upended when her neighbor's decision to move notches her up from her ideal social standing and sets her on a path to ensure that doesn't happen, regardless of the consequences.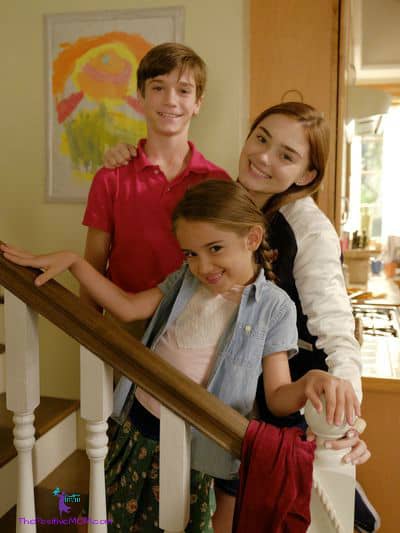 Luckily, her husband, Greg Otto, supports her in every way possible, but with a dash of reality thrown in. And Katie's friends, Angela and Doris, who help Katie keep it all in perspective and are the allies she needs in a town where "keeping it real" is not a compliment.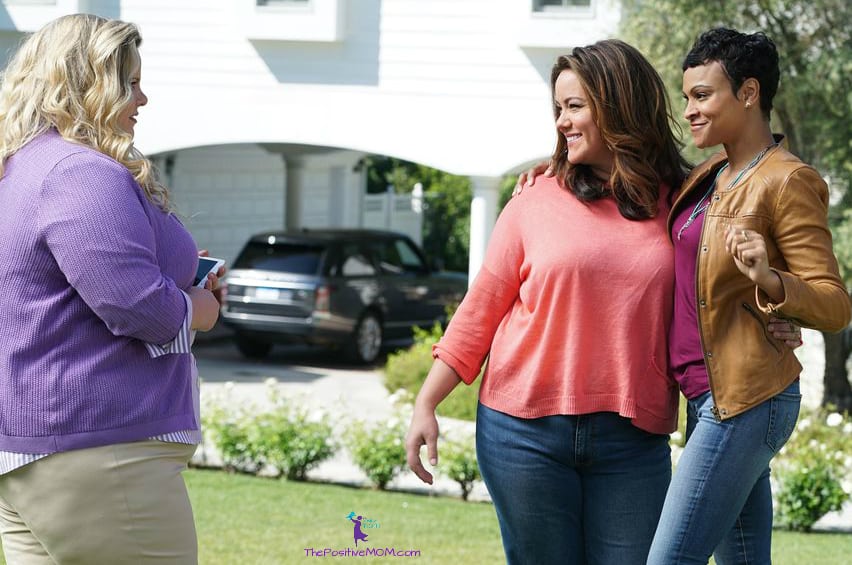 Despite her flaws and unconventional ways, Katie ultimately only wants the best for her kids and will fight tooth-and-nail to instill some good old-fashioned values in them, if it's the last thing she does.
What do you think? I think I can read your mind – finally! A show about motherhood, about being real, with no desire whatsoever to be perfect, and where mom is the star of the show.
It's about time. Because motherhood is the best job in the world. Although sometimes it feels does like the worst.
It's a constant emotional roller coaster. You never have privacy. Your house is a mess. You're physically exhausted and sleep deprived. Someone always needs you. Your life revolves around your kids, and the overwhelming sense of responsibility weighs on you like a ton of bricks.
Did I mention that you're almost always stressed, worried, or feeling guilty? Either that or you feel desperate. Hopeless. Helpless. Drowning. Clueless. Forgetful. Isolated. Cranky. Trapped. Fragile. Afraid. Out of control. Frustrated. Confused. Angry. Drained. Depressed. Depleted. Insecure. Invisible.
You often feel like you don't measure up (because you're not perfect and you're still waiting for your superpowers to show up) and the thing is, you won't know whether you did a good job after 20 to 35 years after this 6lb 5oz creature came to your life, turned your world upside down in a way that life could never be the same!
You feel unheard. Unseen. Unappreciated. And you blame yourself for everything that seems to go wrong in your child's life. Worried, puzzled, concerned.
Sometimes you feel like you can't breath or like your heart is broken beyond repair…
… and then they call you "mama" and make that face. They give you a hug, they wrap their little finger around your hand or their arms around your neck. They tell you you are "pretty," and it makes you smile, even if you don't believe it. They feel safe around you and they feel as if your kisses really make any pain and boo-boos disappear…
…They draw a picture for you or they bring you a flower. Or they just do the next logical thing in their development process and you feel like it's the most unbelievable achievement in the history of mankind. Or they finally fall asleep and they steal your heart with every beat of theirs…
Motherhood is worthy, rewarding, and essential. It really is the best job – plus it can be funny, if you remember to laugh.
If we slow down and pay attention, we will find that there's nothing like motherhood – even if the moments of peace, sleep, organization, wisdom, and personal satisfaction are scarce.
Just a little bit is sufficient… because the little things are HUGE.
And that's why I absolutely love American Housewife… and you will too!
American Housewife is on ABC Tuesdays at 8:30/7:30c, starring Katy Mixon as Katie Otto, Diedrich Bader Greg ("The Drew Carey Show") as Greg Otto, Meg Donnelly as Taylor, Daniel DiMaggio as Oliver, Julia Butters as Anna-Kat, Carly Hughes as Angela and Ali Wong as Doris.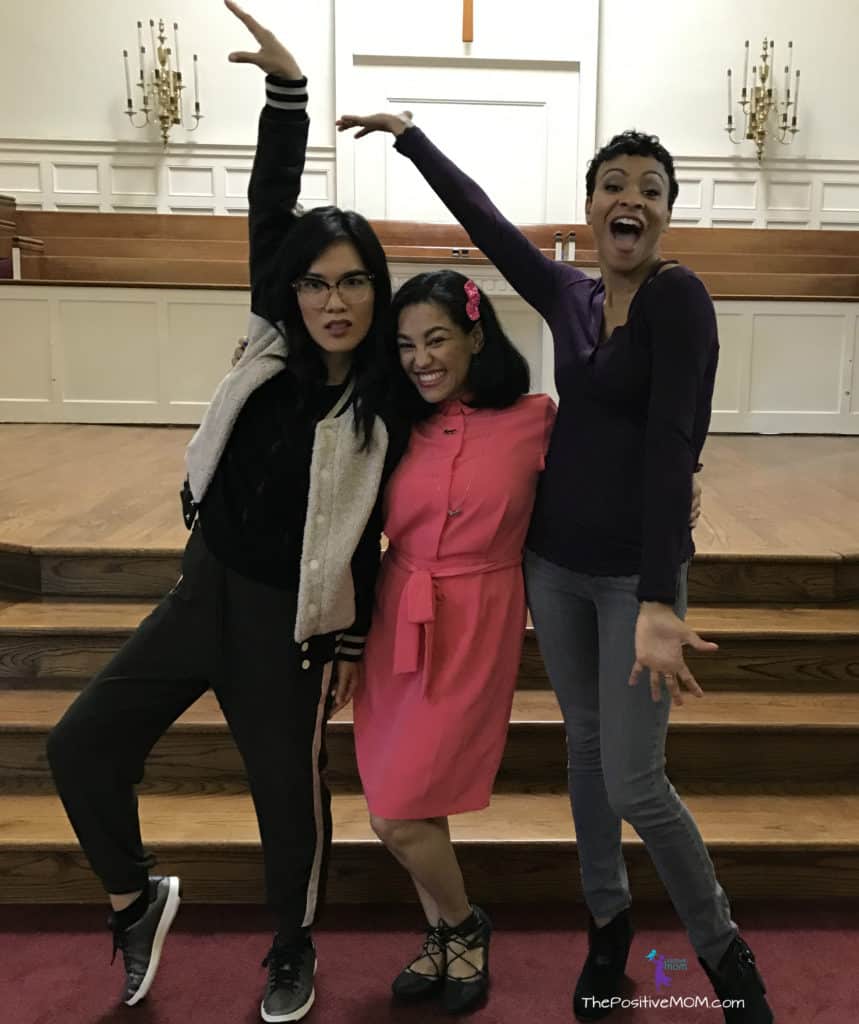 It was an absolute pleasure to meet the ladies of American Housewife! Carly and Ali were so funny… and drop dead gorgeous from the inside out.
Katy Mixon is a doll. She's as adorable off-screen as she is onscreen, and her Southern accent and her facial expressions are so unique and captivating. She is a great hugger and has a wonderful positive energy, too!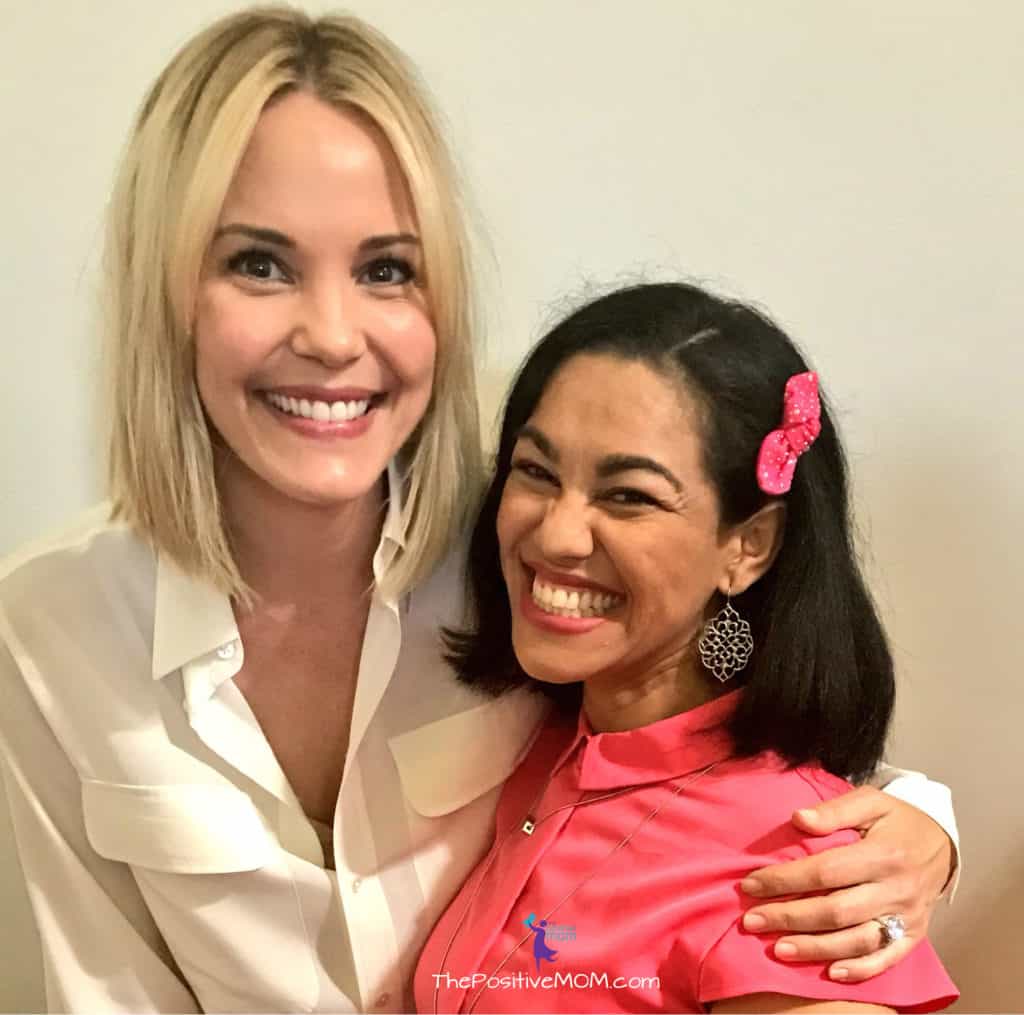 Leslie Bibb is so sweet! O-m-goodness… get this, she opens her arms to give me a hug, and after taking a look at me, proceeds to remove her dashing boots, because she wanted to be shorter for the picture. She made my day and I'll never forget her warm welcome!
"American Housewife" is written by Sarah Dunn ("Spin City," "Bunheads") and produced by Kapital Entertainment and ABC Studios. I also met Sarah Dunn and she is brilliant and friendly. She told me that Katy Otto's life is based on her own experiences and that she writes in lines her actual kids and friends say or that she finds herself saying or thinking. Angela and Doris are based on her friends, too!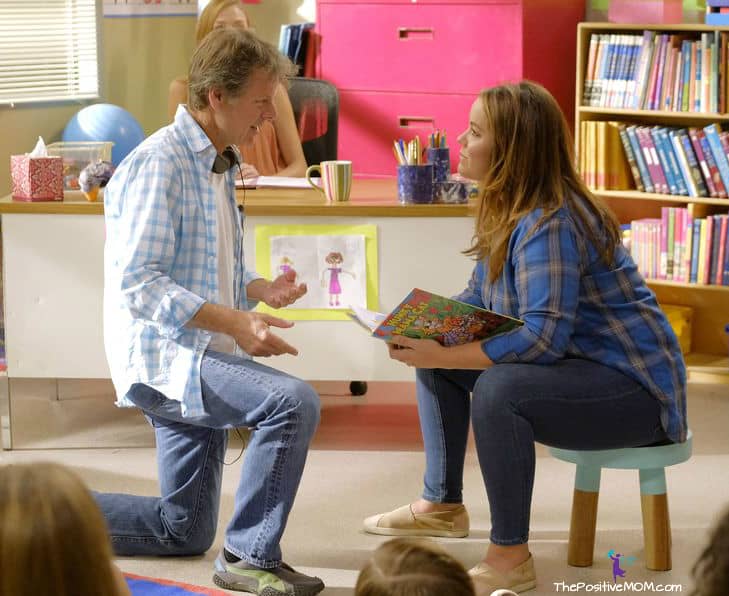 Tonight's show (episode 102) all moms can relate to. Katie wants a good nap because her kids kept her up all night, but doesn't end up getting one second to herself. All Katie wants is a good, long nap after the kids keep her up all night. Her exhaustion reaches critical mass with a confrontation with the school's officious crossing guard (guest star Kate Flannery, "The Office"). You will laugh so hard – and maybe even cry a little… It will become your favorite show.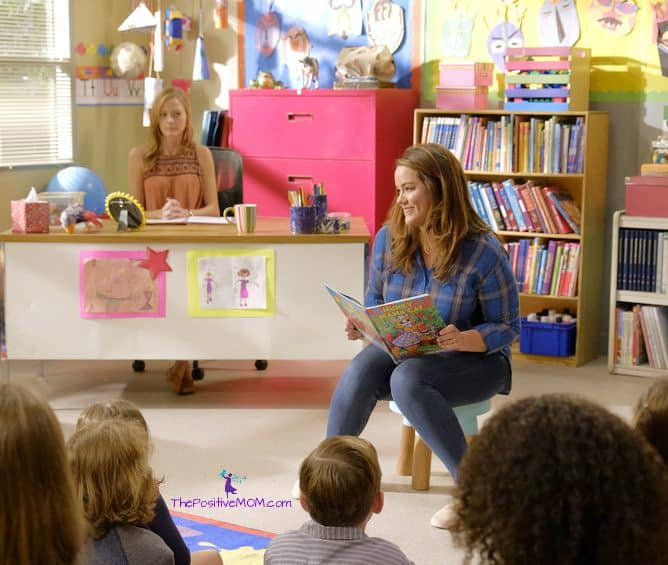 I can't wait till you see next week's episode "Westport Zombies," because it is absolutely my favorite. I'm predicting that the show will just keep getting better each week. The obstacle course scene is not only hilarious but so on-point that every mom in the world ought to see it!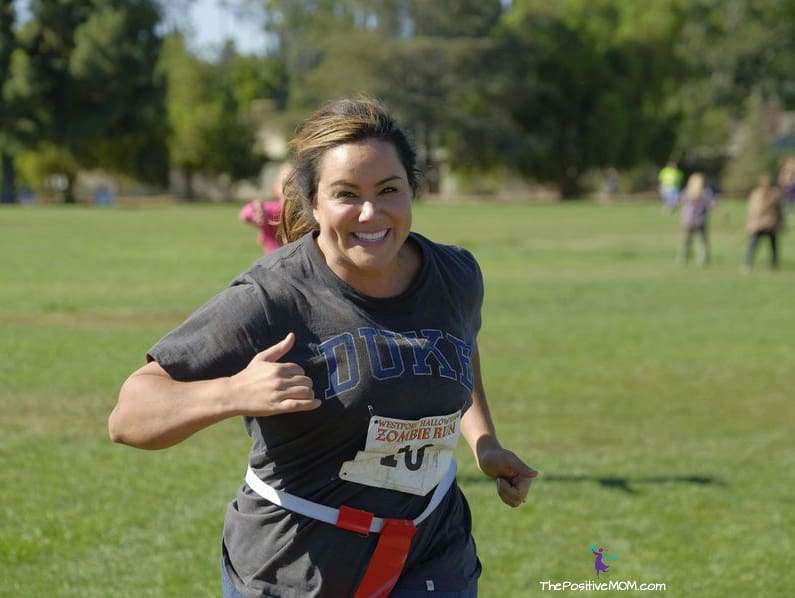 Promise me you'll watch American Housewife at 8:30/7:30C, right after The Middle, which airs from 8-8/30 ET. And stick around for the rest of the super funny ABC Tuesday Night comedy block lineup: Fresh Off the Boat at 9:00/8:00C, and The Real O'Neals at 9:30/8:30C!
For more information on "American Housewife," visit abc.com/AmericanHousewife and make sure you follow on Facebook, Twitter, and Instagram and follow along online using #AmericanHousewife and #ABCTVEvent while watching live tonight.
What are the best and the worst things about motherhood you can think of? Do you think it's the best and worst job? Share below, love!

© Elayna Fernández ~ The Positive MOM