I can't believe it's been a few weeks since I was in Los Angeles for the #QueenOfKatweEvent. Besides walking the Hollywood Red Carpet and interviewing cast, filmmakers, and the real life inspirations for the film, I also had a fantastic time enjoying set visits, behind-the-scenes, and cast meet and greets, for the #ABCTVEvent Tuesday night comedy line-up, and a private screening for the premiere episode of Once Upon a Time.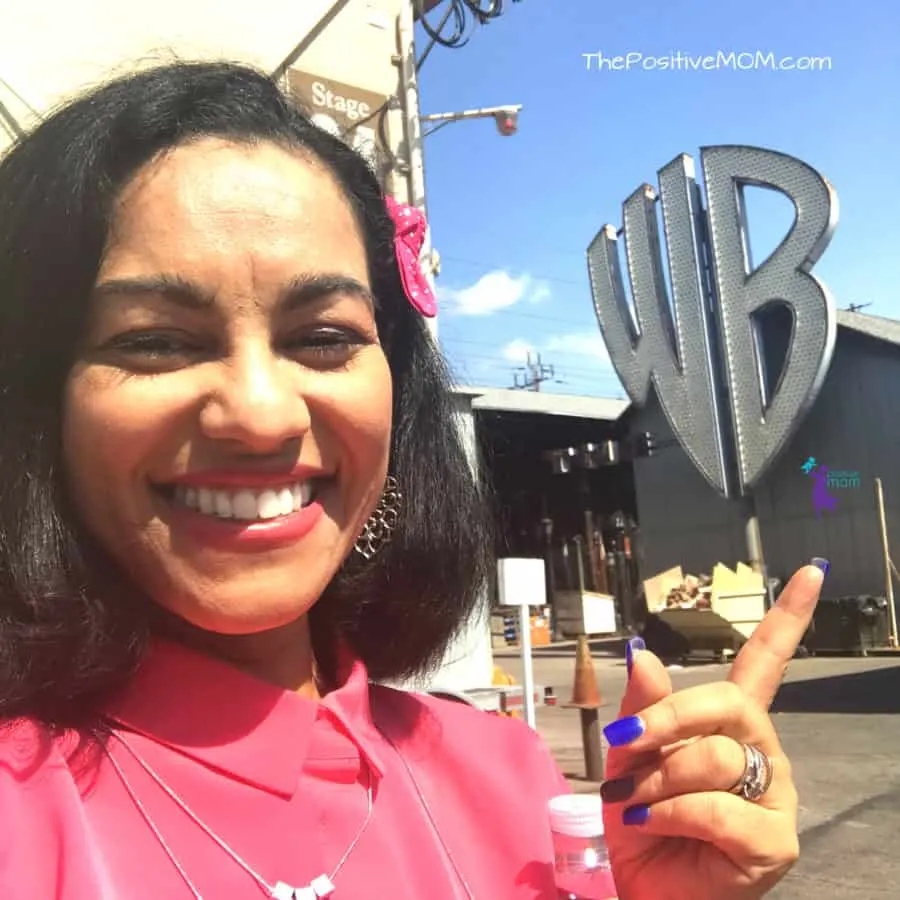 I had been at the Warner Bros. Studios Ranch for a taping back in the day when I used to live in San Diego, but this experience was absolutely amazing and unique… plus, it involved visiting Stage 31 and meeting the cast of American sitcom "The Middle!"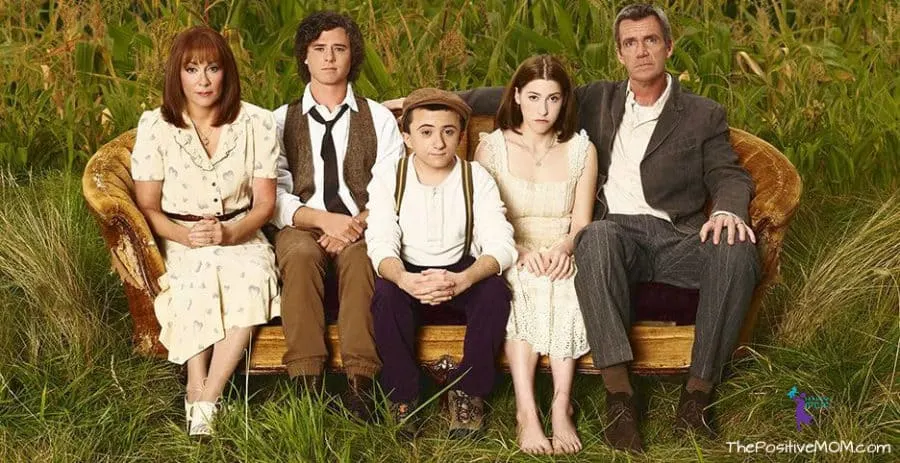 Frankie Heck is a wife to Mike, mother of three (Axl, Sue, and Brick), and dental assistant who is middle-aged, middle class and living in the middle of the country in Orson, Indiana. She uses her wit and sense of humor to get her family through life's ups and downs.
"The Middle" airs on its new night, Tuesdays at 8:00 p.m. on ABC, and stars two-time Emmy-winner Patricia Heaton as Frankie Heck, Neil Flynn as Mike Heck, Charlie McDermott as Axl Heck, Eden Sher as Sue Heck, and Atticus Shaffer as Brick Heck.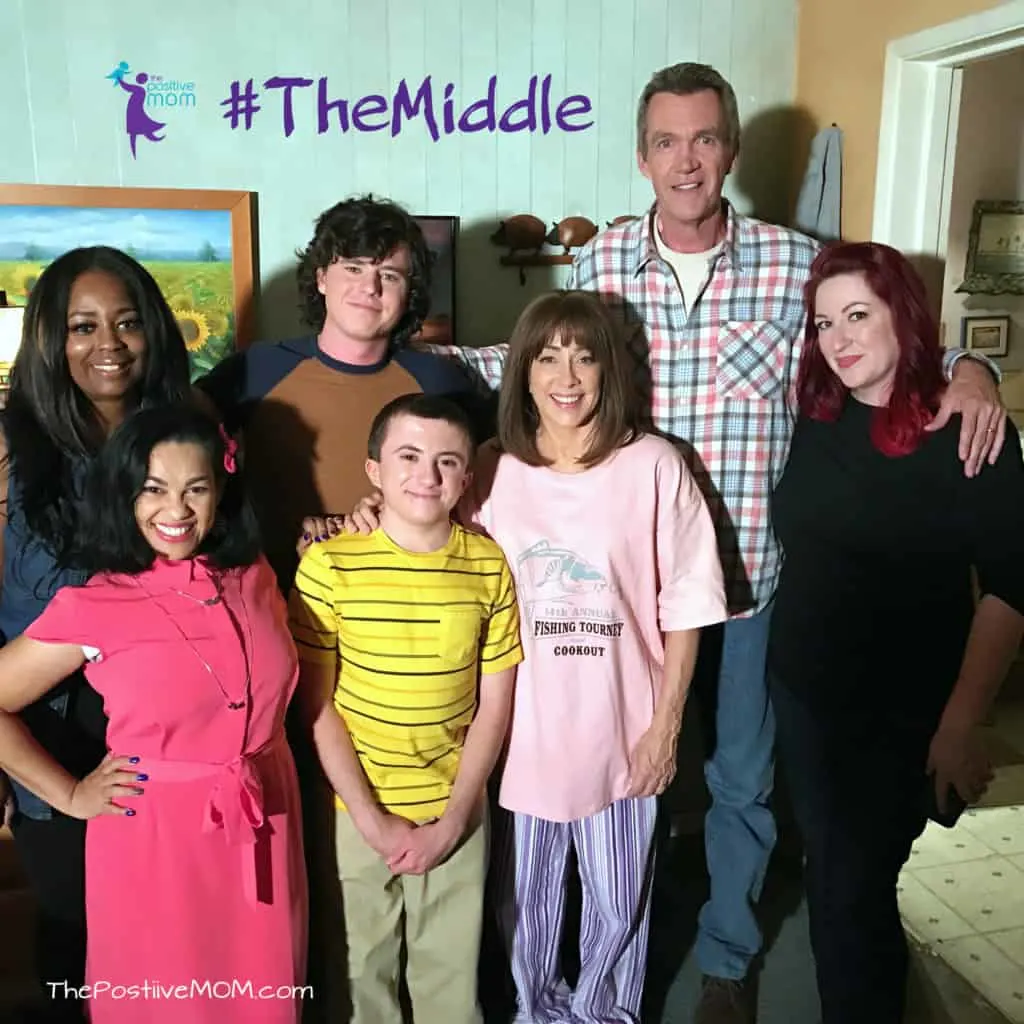 I loved meeting Atticus Shaffer! He just came up to me and shook my hand and said "Hi, I'm Atticus!" with a big smile on his face. These kind gestures mean even more when you can tell the actor is not naturally outgoing or extroverted, he's simply a nice, polite, and warm person.
One unique experience I had was touring "The Middle" wardrobe trailer with Costume Designer Julia Caston, who also costumed the cast of Bad Moms.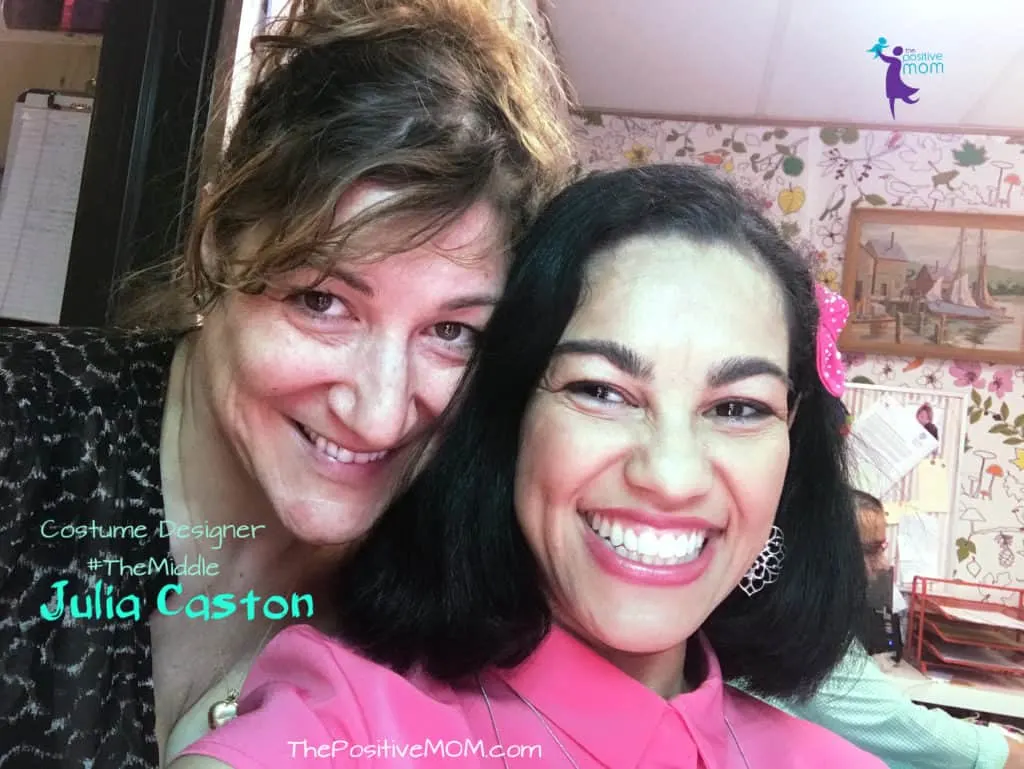 Julia was really friendly and fun, and shared how they classify outfits, and what was impressive to me is how much research goes into deciding what each character will wear!
She told us that if an episode needs to be reshot, they need to access a database of photos, not only to see what they were wearing, but also whether the top button was unbuttoned, the sleeves rolled up, any earrings they may have been wearing… and to think all these details were kept on an actual 'costuming book' before! Let's just say I'm glad there are people who have this gift because my head would explode.
I really enjoyed touring the Heck House set and experiencing the show being shot on film (rather than digitally). The house is incredibly true-to-life and reminds me of the very first time I traveled to the US and was in shock realizing that all the houses in suburban Michigan looked like this. Well, almost. LOL
Besides the behind-the-scenes experience, I also had the fun opportunity to screen the Season 8 premiere episode of ABC's The Middle, titled "The Core Group," which will be airing tonight.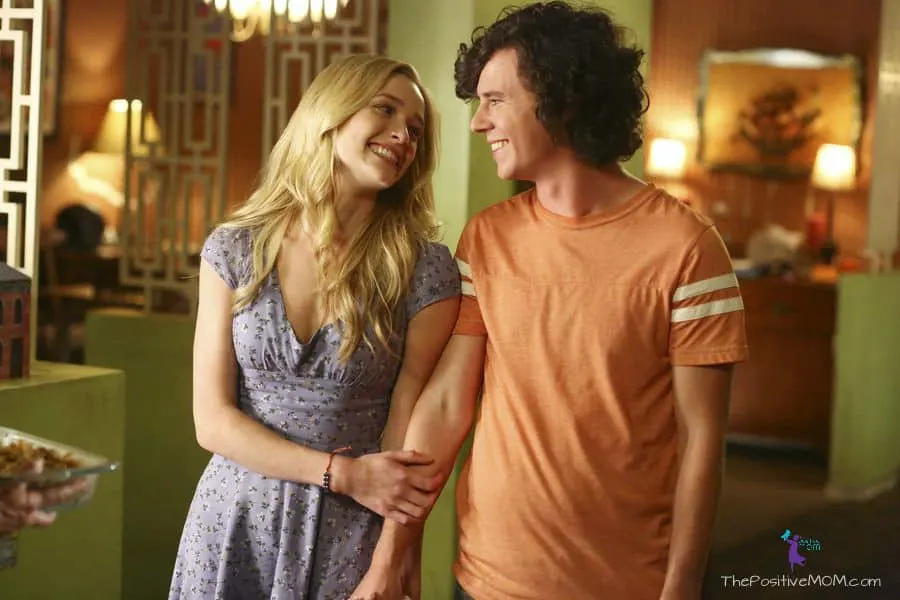 In this fun episode, Frankie and Mike finally meet April (Greer Grammer) – the love of Axl's life – and I'm just going to laugh as you think "love really is blind!" Sue gets bitten by the acting bug and is thinking about changing her major to theater, and Brick decides to start fresh in High School, striving to go from weird to cool – I know you'll want to tune-in to see where that goes – and where his backpack fits in the picture. [wink]
Other guest stars include Casey Burke as Cindy, Will Green as Jeremy, Brock Ciarlelli as Brad Bottig, Matt Cornett as Duncan, Crystal Shannon as freshman girl, Ted Stavros as freshman boy and Martha Thatcher as girl.
This year, the Heck kids will be finding new paths and new situations – which may or may not be very comforting to Frankie and Mike (mom and dad).
The Core Group" was written by Ilana Wernick and directed by Lee Shallat Chemel, a warm and witty single-camera comedy that teaches us a thing or two about lowering your expectations and going with the flow.
As Elisha and Elyssa turned fourteen and thirteen, respectively last month, I got a little teary during the episode. I don't think I am alone in feeling my share of nostalgia about seeing my kids grow up. Even Eliana (Little Pige) is growing up at the speed of light, and that gives me baby fever.
When I was speaking at Bloggy Con in Ohio last month, I saw a water tower with the name Elyria on it, and I thought: "What if…?"
Because I've had really difficult pregnancies, my family really opposes to me having another baby. "Did you forget?," they ask, but I didn't… the problem is not in forgetting, but in remembering… and wondering.
Long gone are the days when people used to look at me with a warm smile, single mom with two babies in tow:
"Enjoy it," they said, "It goes by so fast!"
Now I'm the one who is painfully aware of how fast it's really gone… and I can't help but see myself in Frankie Heck's shoes and think about when we won't be The Core Group anymore! Only I'll probably be an emotional wreck and not at all funny LOL.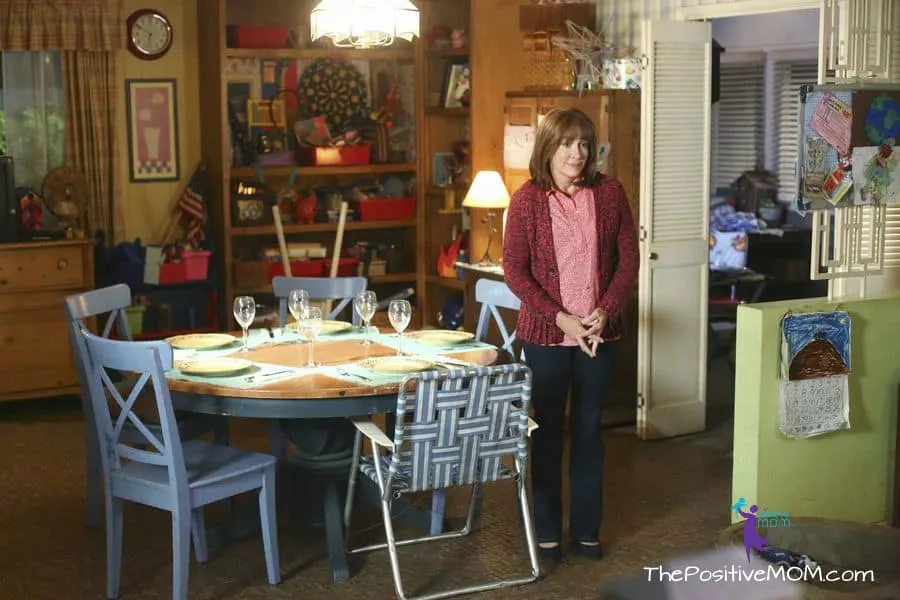 I'm the one who drools at the sight of a mom with a newborn baby and feel weird urges to say:
"She'll be a teenager in the blink of an eye."
"It will be over before you know it."
"You'll wake up one day and she'll be talking about getting a driver's license."
What I really mean to say is "savor every precious moment." It's that thing that's making me cry right now that I don't know how to explain… That very thing that selfishly wants my daughters to slow down and keep being my babies.
And that's why when Pige was born, I didn't blog even if I felt a little guilty, I didn't exercise even though someone kept making comments about my 40-lbs weight gain, and I hardly got out of the house, even when I felt a little FOMO. I felt so blessed having the opportunity to take my own advice and I am so happy I had the courage to follow my own desires amidst the noise.
It's a paradox that we prepare our kids to be adults and when the moment gets close, we feel like we need a time machine or one of those do-overs you see in Christmas movies. But if you're reading this, time is fleeting, but you have time to enjoy the time you have with the people you love.
Time to tell your kids you love them. Pinch and kiss their cheeks. Sit them on your lap. Watch them nap. Hold their hands. Have family traditions. Call them a cute endearing name. Play with them. Have meals together. Sing with them (yeah, even if you don't have the gift – I know I don't). Dance together. Be spontaneous.Snuggle with them. Surprise them. Keep memories. Ask them questions. Let go of the pressure. Be a kid again.
Yeah, I know we are all busy and have Cinderella-sized To-Do Lists! But some of it can wait… or it seems so when we put things into perspective and forsake the lie of "Someday."
Living in the moment may be easier said than done, but it's not impossible. Even, if like Frankie Heck, you gotta fight for it, improvise, and do it imperfectly.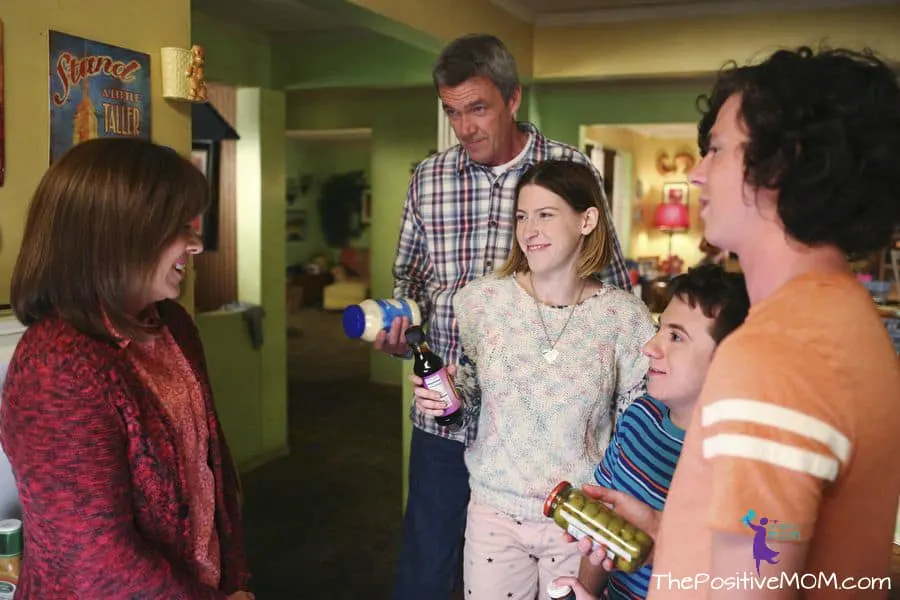 And at the end of the day, it's those imperfect, funny moments we cherish most. And though childhood does goes by in a flash, and we'll never get those round-cheeked babies back, and that time will never come again, we can revisit those memories we made, time and time again.
Elisha and Elyssa may be taller than me, and Pige might be catching up (well, it's not like it's a hard feat!), but they will always be my babies, because parenting never ends, it just evolves, and that uncertainty is what's scary.
Rather than singing Cher's "If I could turn back time," I'm going to take Frankie Heck's advice to embrace the change, savoring precious moments with the core group, while they last. Maybe I'll even have more of a sense of humor about it.
Don't miss Season 8 premiere of "The Middle" on its new night, Tuesday, October 11 (8:00-8:30 p.m. EDT/7c), on the ABC Television Network, along with other funny Tuesday night comedies premiering tonight: American Housewife at 8:30/7:30c, Fresh Off the Boat at 9/8c and finally The Real O'Neals at 9:30/8:30c.
For more information on "The Middle," visit abc.com/TheMiddle and make sure you follow on Facebook, Twitter, Instagram, Tumblr, Pinterest, and Google +, and follow along using #TheMiddle and #ABCTVEvent.
Do you secretly wish that you could go back and spend more time with your children? How do you savor the moments of your kids' childhood? Share below, amiga, por favor!
[ela]