We've been talking about the importance of putting yourself first, saying no, and setting boundaries in motherhood, because when you are your best self, you have the true capacity to be the best mom you can be. Today, I want to share a quote that went viral online that truly resonated with me as a way to protect your personal space an be secure in who you are.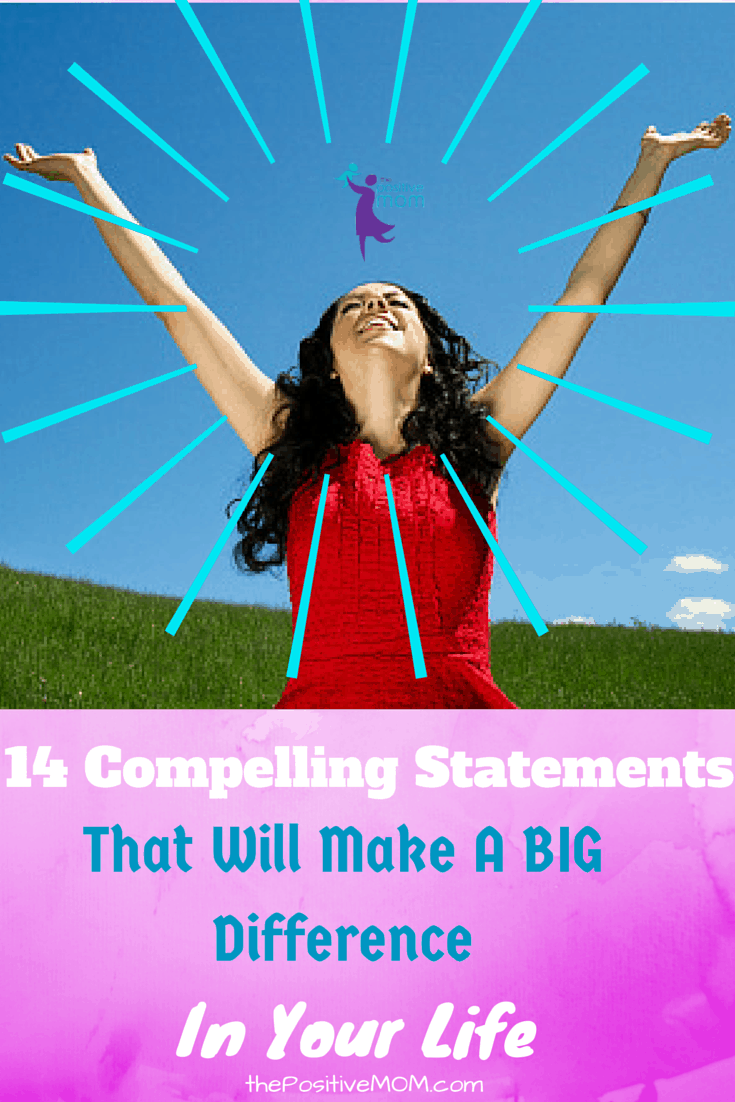 Interestingly enough, the quote has been attributed to Meryl Streep and can be found as "words Meryl Streep lives by", however, I understand that it was actually a fellow self-help author and Portuguese life coach José Micard Teixeira, who actually wrote it. Whoever did write this quote came up with 14 compelling statements that can, and will, make a difference in your life, because they define boundaries and standards, by teaching others what you don't and won't allow in your life.
14 Compelling Statements That Will Make A Big Difference In Your Life
I no longer have patience for certain things, not because I've become arrogant, but simply because I reached a point in my life where I do not want to waste more time with what displeases me or hurts me.
I have no patience for cynicism, excessive criticism and demands of any nature.
I lost the will to please those who do not like me, to love those who do not love me and to smile at those who do not want to smile at me.
I no longer spend a single minute on those who lie or want to manipulate.
I decided not to coexist anymore with pretense, hypocrisy, dishonesty and cheap praise.
I do not tolerate selective erudition nor academic arrogance.
I do not adjust either to popular gossiping.
I hate conflict and comparisons.
I believe in a world of opposites and that's why I avoid people with rigid and inflexible personalities.
In friendship I dislike the lack of loyalty and betrayal.
I do not get along with those who do not know how to give a compliment or a word of encouragement.
Exaggerations bore me
And I have difficulty accepting those who do not like animals.
And on top of everything I have no patience for anyone who does not deserve my patience.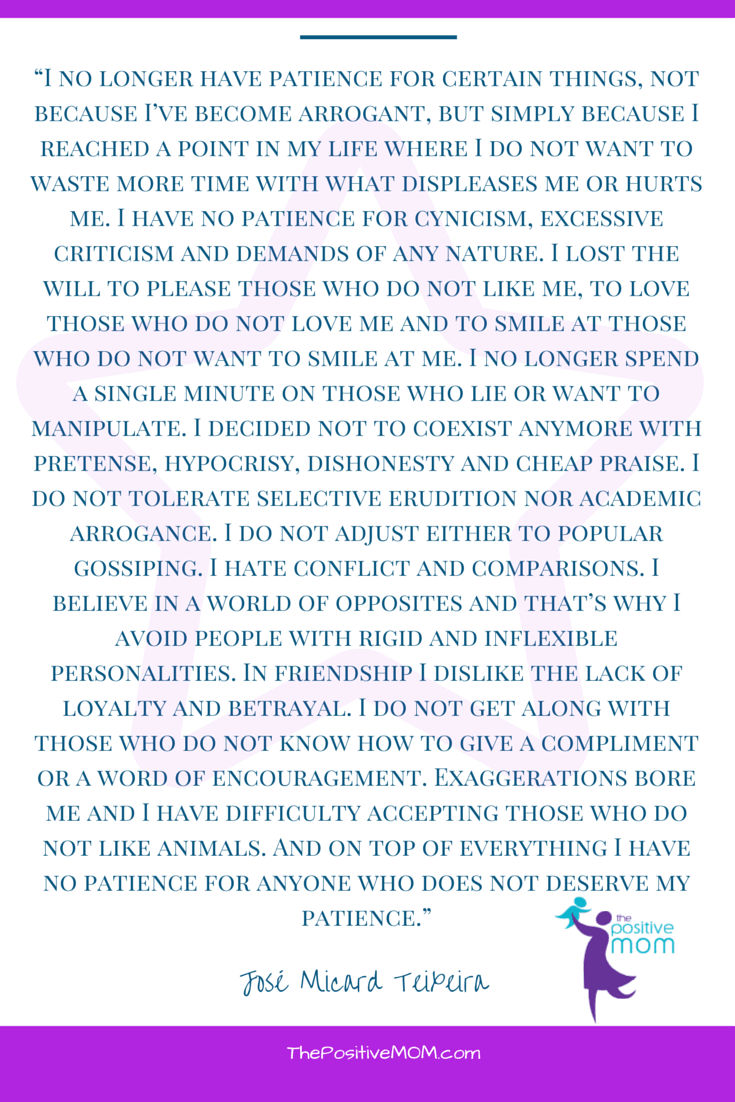 I invite you to examine some of these statements and use them as a template to create your own and decide what fits you at the core level. Remember, everything you read is not meant for you and my posts are non prescriptive. It is imperative that you design your life on your own terms, so that you can experience the JOY, BALANCE, and SUCCESS you were born to enjoy.
Say it out loud! What do you have NO patience for?
[ela]