Faith. Trust. Pixie Dust.
If you've been to one any of the Disney Parks, you've experienced the magic. You can feel it at every turn… it's everywhere and in everything. Walt Disney Parks and Resorts are where dreams come true. More than sixty years ago, Walt Disney created a new kind of entertainment families could experience together, immersed in detailed atmospheres and vibrant storytelling.
As a Disney Parks avid fan and goer, it was exhilarating to be at the Walt Disney Parks and Resorts panel at the D23 Expo in Anaheim, California, just a few minutes away from Disneyland. Everyone was excited to discover what new attractions and experiences would be announced: what rumors were true, what was speculation, what would Starwars Land be like?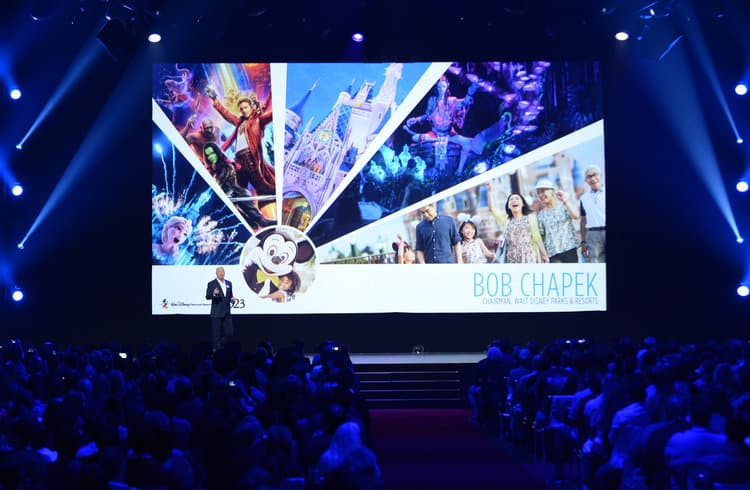 It had been quite a long weekend, filled with surprises, sneak peeks, and thrills, but I was ready for the unveiling of the anticipated projects Disney Parks had in the works.
As a kid, I didn't allow myself to dream of going to Disneyland and The Walt Disney World Resort – at least not out loud. Everyone knew it was an impossible dream for kids like us. And yet, as I looked around, here I was at the D23 Expo, having been to the Disney parks countless times, and about to witness Disney history in the making.
Joy and nostalgia-filled the room as 7,000 fans relived the park experience with a creative musical number that portrayed the magical lifetime memories only cast members to know how to create for boys and girls of all ages. We were even instructed to "keep our hands in the room!"
Walt Disney Parks and Resorts Chairman Bob Chapek hosted the two-hour presentation, giving us the scoop of all the Star Wars, Marvel, Pixar, and Disney Cruise Line additions to Disney Parks around the globe.
Disney Parks Announcement #1: Starwars Land is Star Wars: Galaxy's Edge
The Star Wars-themed lands were probably the most anticipated of all Disney Parks announcements. The two attractions, one at Disneyland and the other at The Walt Disney World Resort in Orlando are named Star Wars: Galaxy's Edge will create the perfect setting for fans to create their Star Wars stories, such as putting guests right in the middle of a battle between the First Order and the Resistance. Guests will feel like they are inside a hangar bay on a Star Destroyer.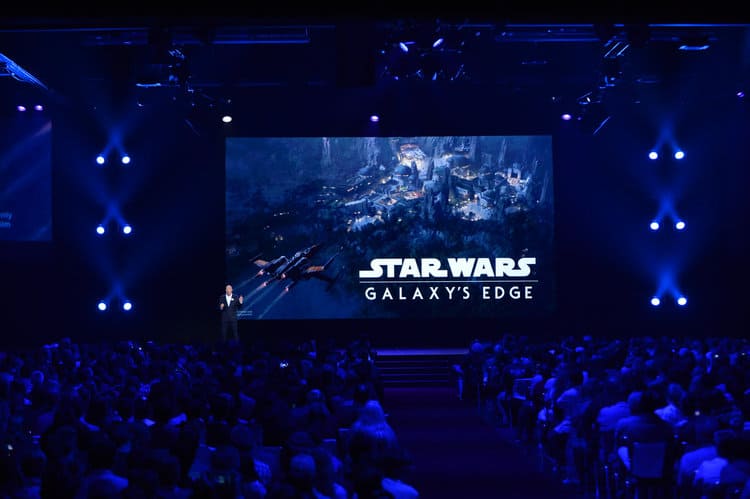 Disney Parks guests will also have the chance to fly the Millennium Falcon, where each guest is critical to the mission's success. My family is especially excited about this one. Chapek also revealed many characters that guests will meet, including BB-8, Chewbacca, Rex and Kylo Ren.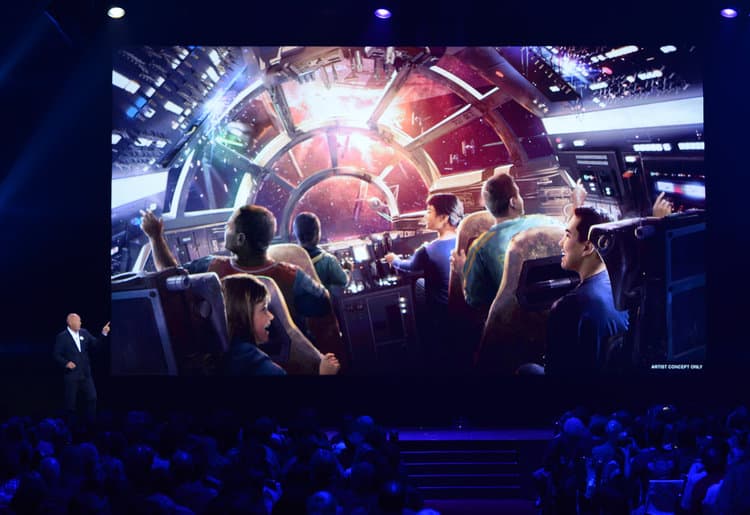 At an incredible 14 acres each, Star Wars: Galaxy's Edge will open in 2019, with the first land debuting at Disneyland Park in Anaheim, then at Disney's Hollywood Studios in Orlando. Watch my Facebook LIVE video at the Walt Disney Parks and Resorts area at D23 Expo, so you can see a full-scale model of Star Wars: Galaxy's Edge will look like. The lines were outrageous, but The Force was with the eager Star Wars fans from all 50 states and 33 countries that visited the D23 Expo.
The lines were outrageous, but The Force was with the eager Star Wars fans from all 50 states and 33 countries that visited the D23 Expo.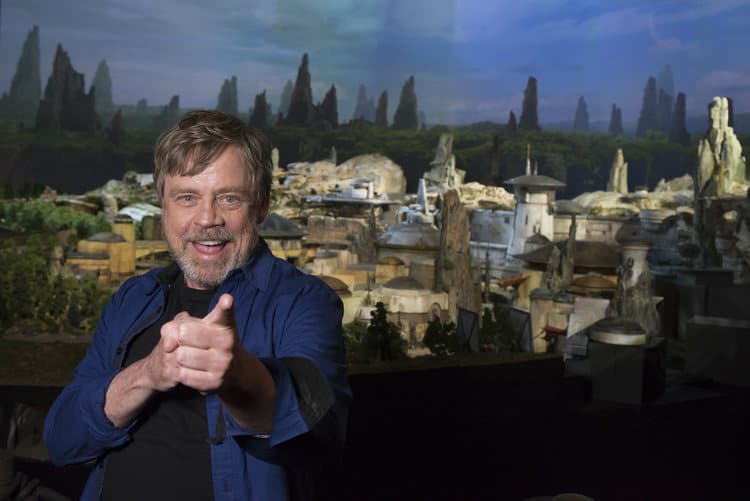 Mark Hamill, Luke Skywalker himself, also visited the Star Wars: Galaxy's Edge model at D23 Expo. I was dubbed "The Coolest Mom EVER" by my firstborn because he liked some of my tweets!
Disney Parks Announcement #2: Epcot Transformation Revealed
As the 50th Anniversary of Walt Disney World and Epcot's 35th Anniversary approach, grand plans to make Epcot more timeless and relevant than ever before are on the horizon.
Epcot is a family favorite, a place where we've shared unforgettable moments. Change brings with it an opportunity to create more memories we can cherish forever.
Patterned after the number one family attraction at Disneyland Paris (hashtag bucketlist), Ratatouille will be added in an all-new space in the France pavilion at World Showcase. I know you are excited because EVERYONE loves Ratatouille, especially those of us who love to experiment in the kitchen. The D23 Expo attendees all awwwed when this reveal was made.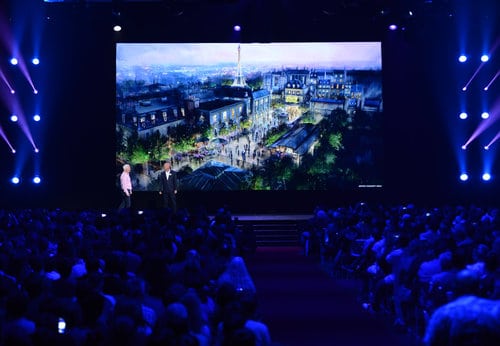 Marvel fans screamed the loudest when the news of a brand new E-ticket attraction based on the action-packed world of Guardians of the Galaxy will be added to Epcot, as well. The connection is that Peter Quill visited Epcot as a kid, and we all know how sentimental he is about the things that matter.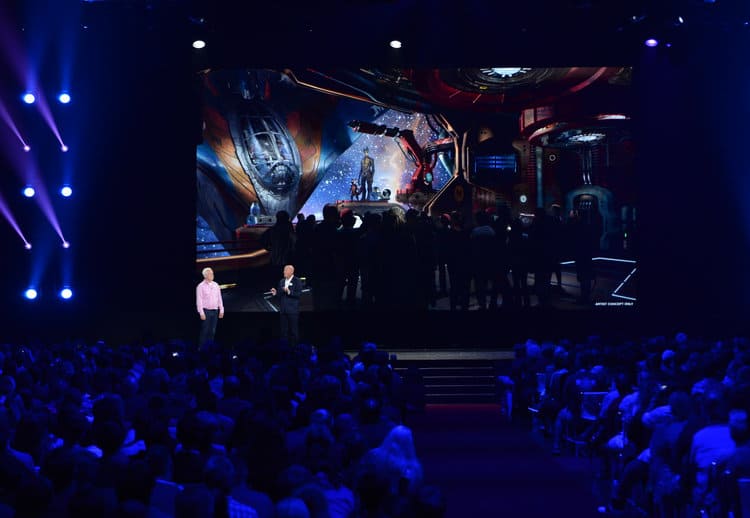 In Future World, a new Green Mission at Mission: SPACE will take guests on a stunning tour around the Earth, and an updated Orange Mission will make the trip to Mars even more spectacular.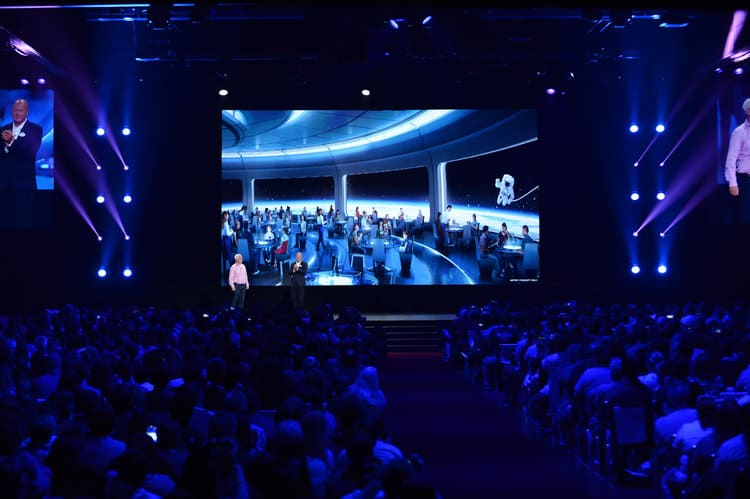 Adjacent to Mission: Space will be a new restaurant that will invite guests to travel high above the earth for an unforgettable dining experience.
Disney Parks Announcement #3: Thrills At Disney's Hollywood Studios and Magic Kingdom
One thing everyone knows about Walt Disney is that he never forgot "it all started with a mouse." I love how he always wanted to remember his small beginnings and how greatness can arise out of seemingly small things.
To honor Walt's legacy, the first-ever Mickey-themed ride-through attraction, Mickey and Minnie's Runaway Railway, will come to Disney's Hollywood Studios.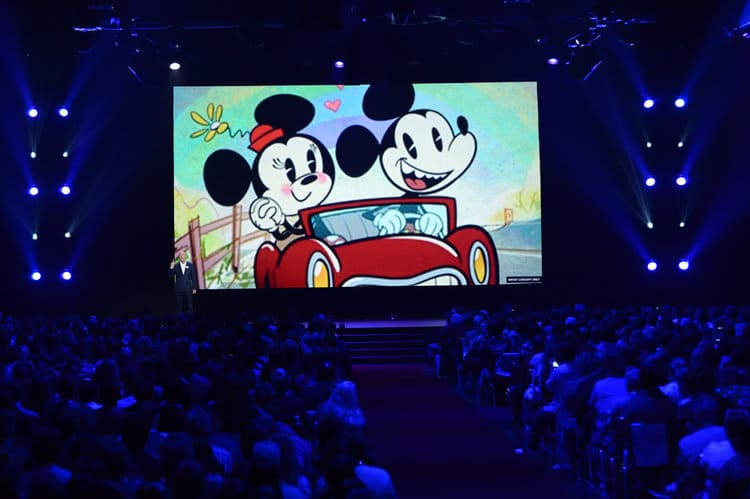 With a new original story and lovable attraction theme song, this new state-of-the-art ride-through attraction will take us on a journey inside the actual world of Disney Channel's Emmy Award-winning "Mickey Mouse" cartoon shorts using new technologies that transform the flat cartoon world into a "2 and a half D experience."
I love this addition and couldn't contain my excitement when we all got a glimpse of how it will work.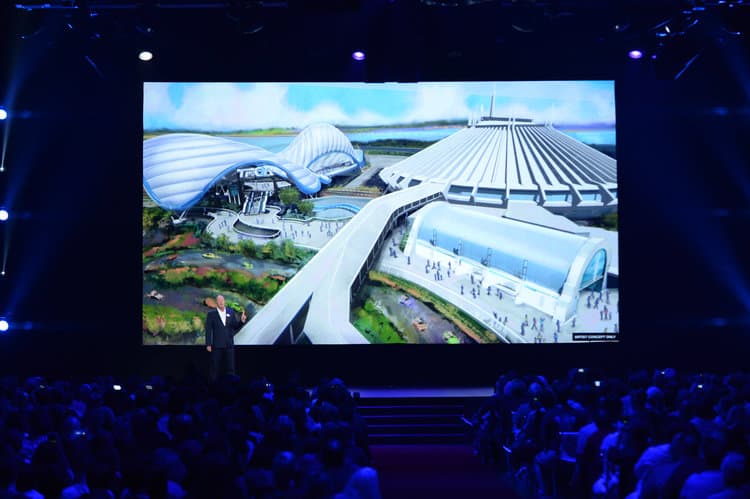 Next up, Bob Chapek announced that the highest-rated attraction at Shanghai Disneyland is coming to Walt Disney World Resort, near Space Mountain at Magic Kingdom. Fans were screaming and applauding when the Tron-themed attraction was announced for 2021. I would have said it seemed too thrilling for me, but I'm becoming more daring by the minute, so we will see!
Another attraction announced was a new live entertainment theater coming to Main Street, U.S.A., based on the iconic Willis Theater in 1920s Kansas City. Sounds so fun!
Disney Parks Announcement #4: Pixar Fun at the Happiest Place on Earth
Chief Creative Officer of Walt Disney and Pixar Animation Studios John Lasseter wore his colorful Pixar-themed shirt to join Bob Chapek to unveil the plans for Pixar Pier at Disney California Adventure. Toy Story Land will open at Disney's Hollywood Studios, so these attractions will help Disney Parks guests see their favorite animated characters come to life.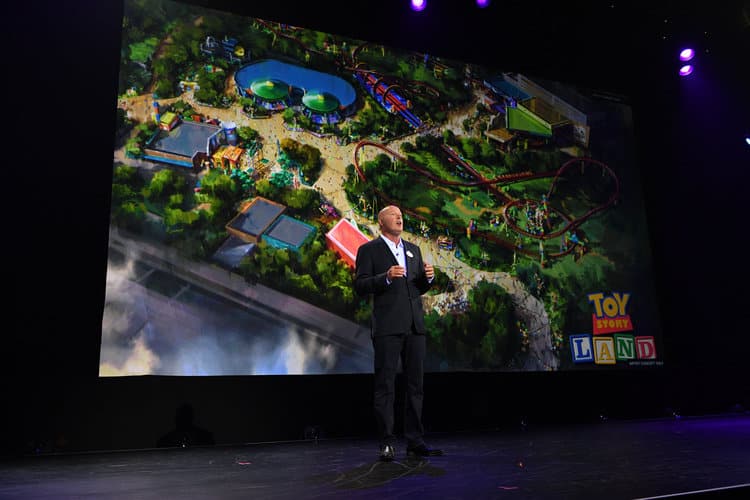 We heard that starting in 2018, Pixar Fest will provide spectacular entertainment and fireworks, and special characters at Disneyland Resort.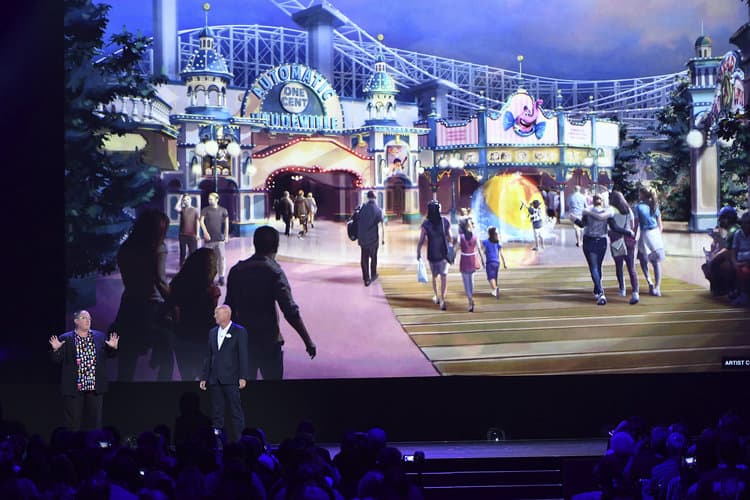 As part of the celebration, the Pixar Play Parade will return to Disneyland Resort – this time at Disneyland Park – and the fan-favorite Paint the Night Parade will move to Disney California Adventure, one of Disney's longest parade routes.
Disney Parks Announcement #5: Disney Cruise Line Ships Added To Fleet
Two ships had been announced just last year; however, a third ship was announced during the D23 Expo Walt Disney Parks and Resort Presentation.
My family has sailed on both the Disney Magic and the Disney Wonder, and we tell everyone that will pay attention what a surreal vacationing experience it is for the entire family.
To my vegan mom's satisfaction, all three ships will be powered by one of the cleanest-burning fuels available, liquefied natural gas. When all three ships are completed by 2023, Disney Cruise Line will have nearly doubled the size of the fleet.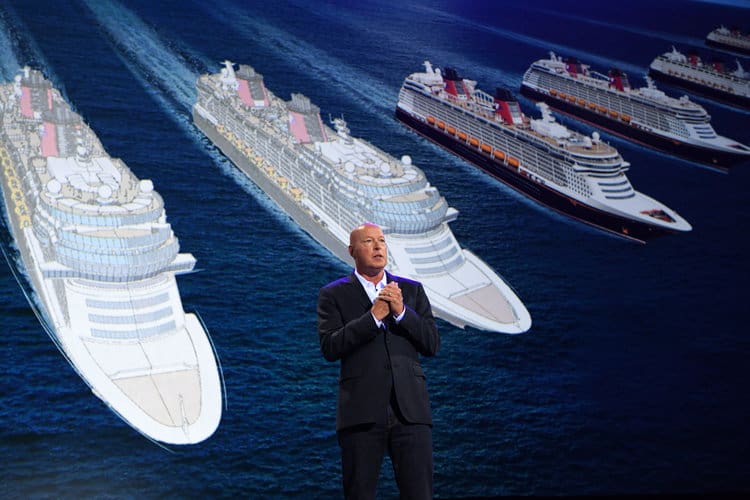 One of our favorite attractions aboard the Disney Cruise Line is the Broadway-styled productions! At D23 Expo, we saw a behind the scenes of Beauty and the Beast, which debuts at Disney Dream in November. It looks amazing, of course!
Disney Parks Announcement #6: Immersive Hotel Concepts
I think the most mind-blowing concept for Star Wars fans everywhere was Bob Chapek's confirmation of ambitious plans to create the most experiential stay ever in an immersive Star Wars-themed hotel at Walt Disney World Resort, where windows look out into space!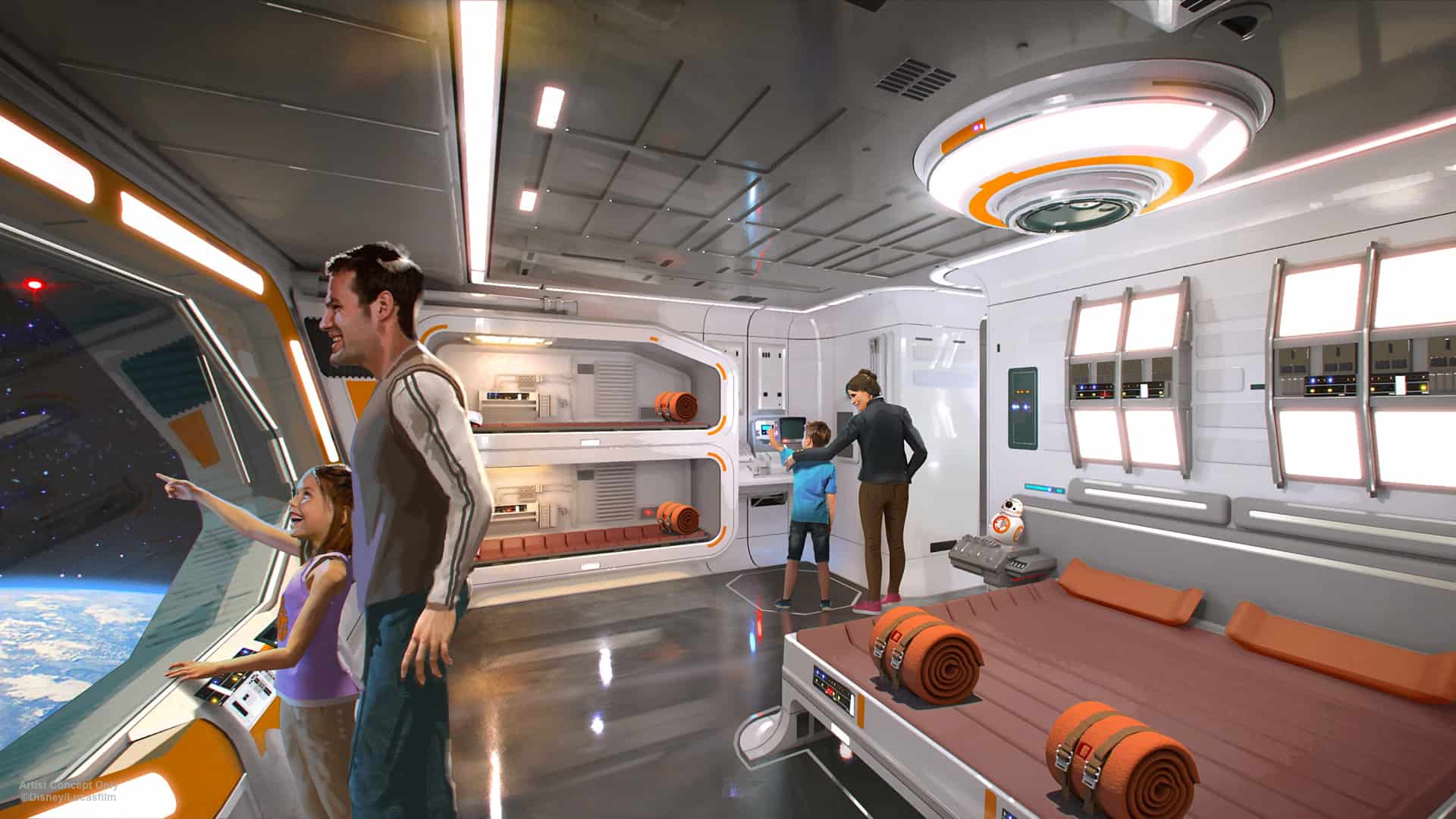 The house was brought down when the pictures were revealed onscreen. Dedicated entirely to the galaxy of Star Wars, the Star Wars-themed hotel will be a one-of-a-kind experience where a luxury resort meets a multi-day adventure in a galaxy far, far away.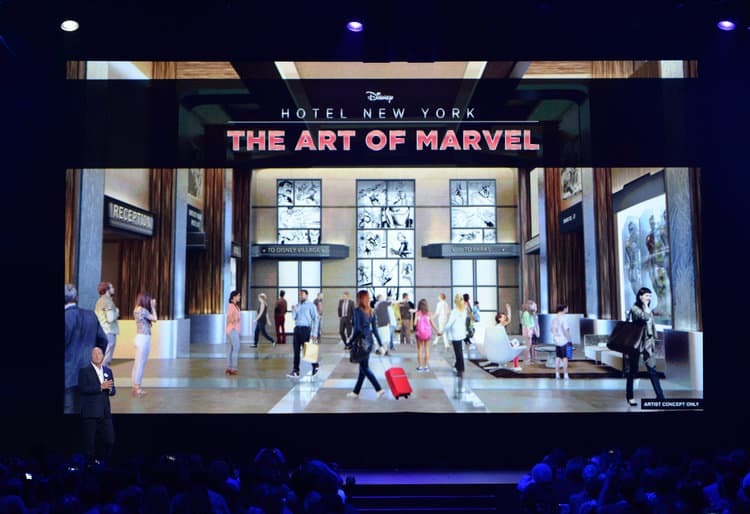 We also heard two more resort announcements – Disney's Hotel New York – The Art of Marvel at Disneyland Paris will offer a Marvel Super Heroe theme to transport us to the world of Super Heroes, including Iron Man, The Avengers, Spider-Man, and more!
Disney Parks Announcement #6: Seamless Transportation Options
If you've been aboard Disney's Magical Express or ridden the Monorail, you know that transportation is already a wonderful experience when in The Walt Disney World Resort. Bob Chapek informed D23 Expo fans that Disney transportation got an extra dose of cuteness and comfort with the all-new Minnie Van service!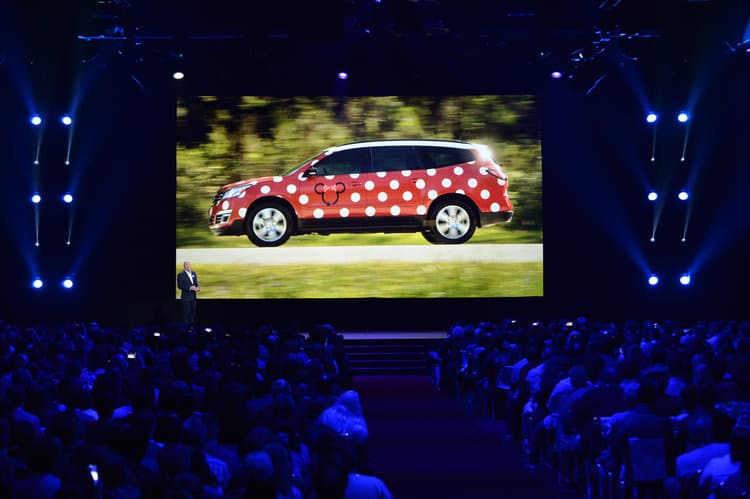 Minnie Vans will provide point-to-point transportation service in a way that only Disney can do, giving guests an even more seamless resort vacation from start to finish. One can get used to that, huh?

Additionally, a whole new transportation system called Disney Skyliner, to give us a birds-eye view of Walt Disney World Resort. I'll have to try this one and challenge myself to the heights.
The Disney Skyliner system will be a great alternative to buses and boats, connecting Disney's Art of Animation, Pop Century and Caribbean Beach resorts, as well as the proposed new Disney Riviera Resort, with Disney's Hollywood Studios and the International Gateway at Epcot.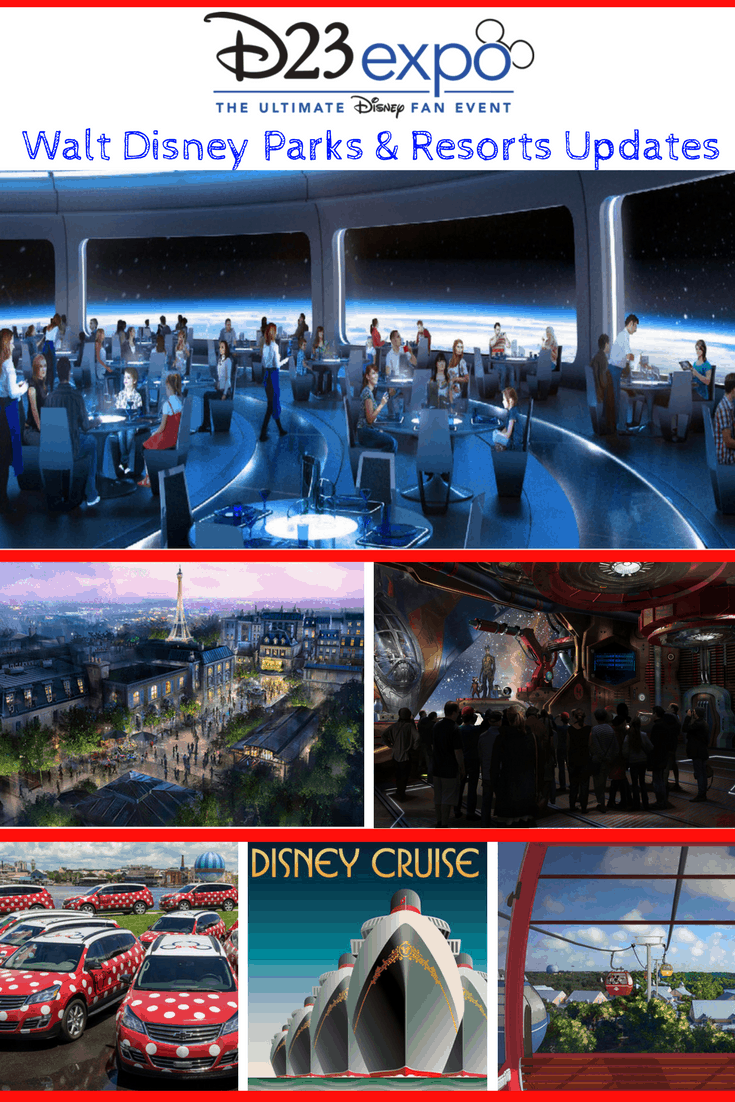 CAN YOU BELIEVE IT? I am banned from screaming for a while because D23 Expo announcements took a toll on me, so ALL CAPS is the way to go!
To honor the pin trading tradition, we each received a pin representing global Disney Parks and Resorts attractions. I ended up with the Pandora pin I was missing from the collection! We also received a VIP pass to Fantasmic at Disneyland, which returned two nights early for D23 Expo fans.
"On the heels of the many new and incredibly popular experiences that just debuted this year, the best is yet to come. We have ambitious plans for our parks and resorts around the world," said Bob Chapek, chairman of Walt Disney Parks and Resorts. "We're investing in the guest experience like never before, and we're doing it all in a way that is only possible at Disney!"
The presentation ended with an impressive tribute to the attractions, characters, and entertainment experiences we all know and love at Disney Parks, dedicated to all the Cast Members around the world who make our Disney Parks visits magical and memorable.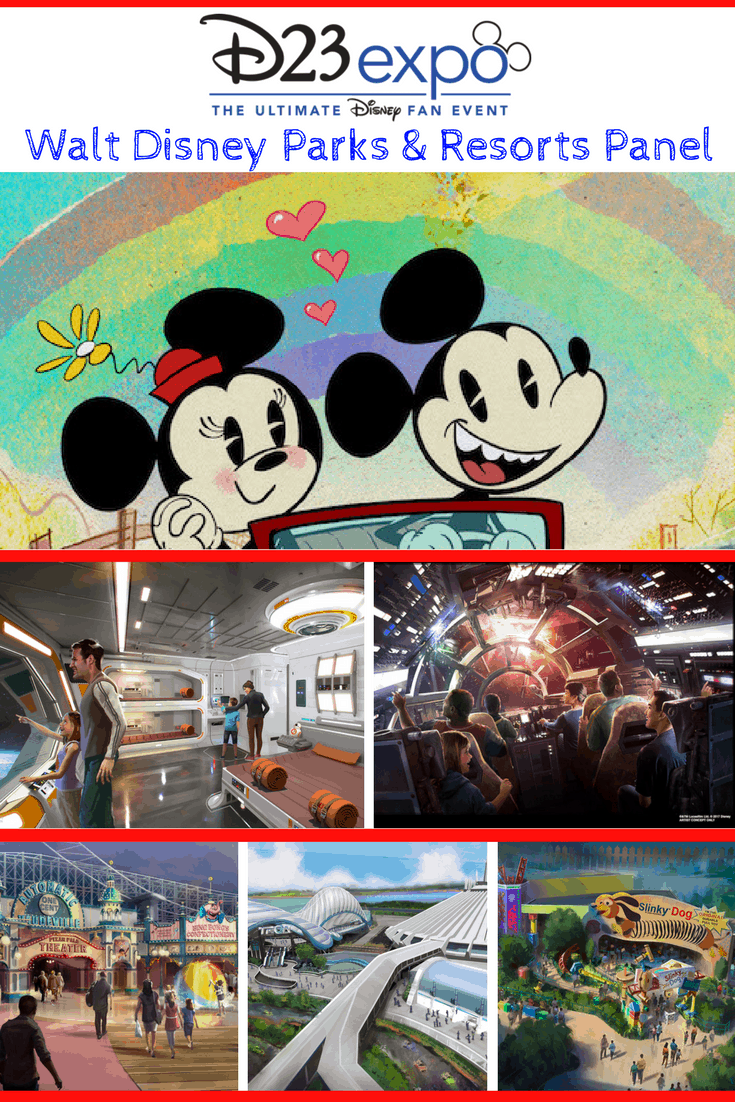 There wasn't a dry in the room as Bob Chapek read a story about a boy living with autism who requested a green balloon, and how a Cast Member went above and beyond to fulfill his wish. As hundreds of green balloons filled the room and tissues fulfilled their purpose, we all felt the magic of Disney Parks right on Hall 23, because, as Walt Disney always envisioned, it is the people who bring the wonder to our favorite places.
I am swimming in gratitude because I feel so blessed to have been in this space and to share it with people like me, who never thought it would be possible, and always thought they were alone!
Which Walt Disney Parks and Resorts experience or attraction are you most excited about? Stay tuned for all things D23 Expo as I share my adventures with you, and be sure to follow using #D23Expo #DuckTales #SummerofHeroes #Disneyland and #TheLionKing.
You can also visit D23.com and learn about the D23 Expo here and follow @DisneyD23 on Twitter, Facebook,Pinterest, Instagram, and YouTube.
Other D23 Expo Recaps and Updates:
Join me at D23 – The Ultimate Disney Fan Event!
Pixar and Walt Disney Animation Studios Film Announcements
Disney, Marvel Studios & Lucasfilm Live Action Movie Announcements
What to Expect at D23 Expo: The Ultimate Disney Fan Event
D23 Expo Recap: My Exclusive Interview with the DuckTales Producers
D23 Expo Recap: Fun Facts and Surprises From THE LION KING Panel
D23 Expo Recap: Meeting Mantis & Nebula
Finding Your Place In The Galaxy
The Most Powerful Life Lessons From The Lion King


My mission is to help moms find peace, break cycles, and feel whole so they can be present, peaceful, and positive moms. To receive a gift that can get you started on that journey click HERE.